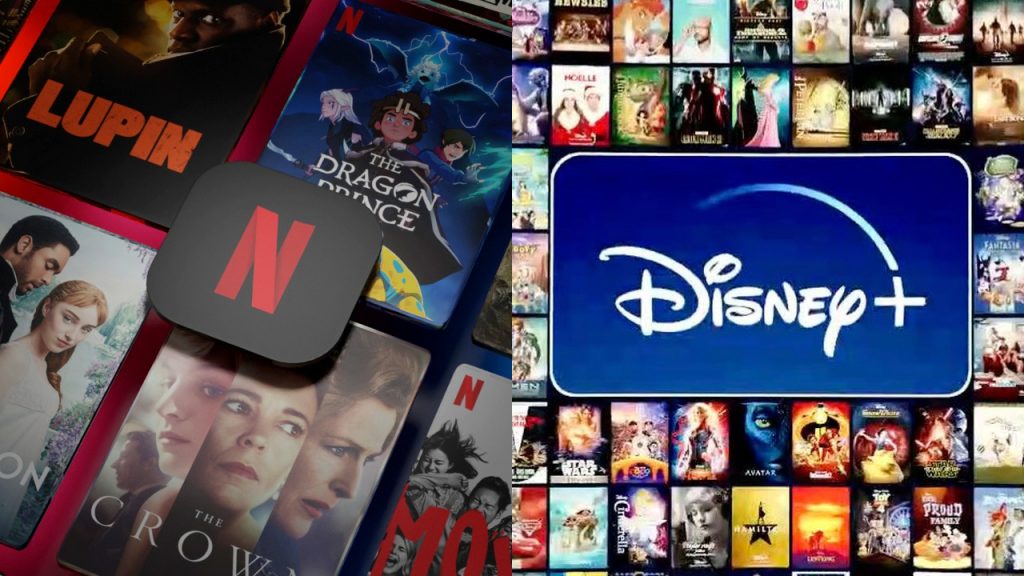 When the COVID-19 pandemic went into overdrive and the world was virtually shut down, people across the globe needed entertainment. Streaming services were able to provide that need as business saw a sharp uptick. Two services stand head-and-shoulders above the rest as they strive towards world dominance in the streaming market. It's the OG Netflix vs Disney+, the newcomer and the battle may be tighter than you may think.
You really can't go wrong with either streaming service. Both have much to offer, though Netflix's library is vastly larger. With that said, Disney's purchase of 20th Century Fox in 2019 has given Disney access to a huge library of Fox films that are slowly making their way to the burgeoning streaming platform, making Netflix vs Disney+ a race worth watching.
So, here's the question. You can choose but one of the two titan streaming services. Which is it? Netflix or Disney+? Do you go for Netflix's vast library or will Disney+'s nostalgia win you over? We are going to try to help you answer this question by comparing the two in every aspect.
Let get down to it: Netflix vs Disney+.
NETFLIX VS DISNEY+ – PLATFORM SUPPORT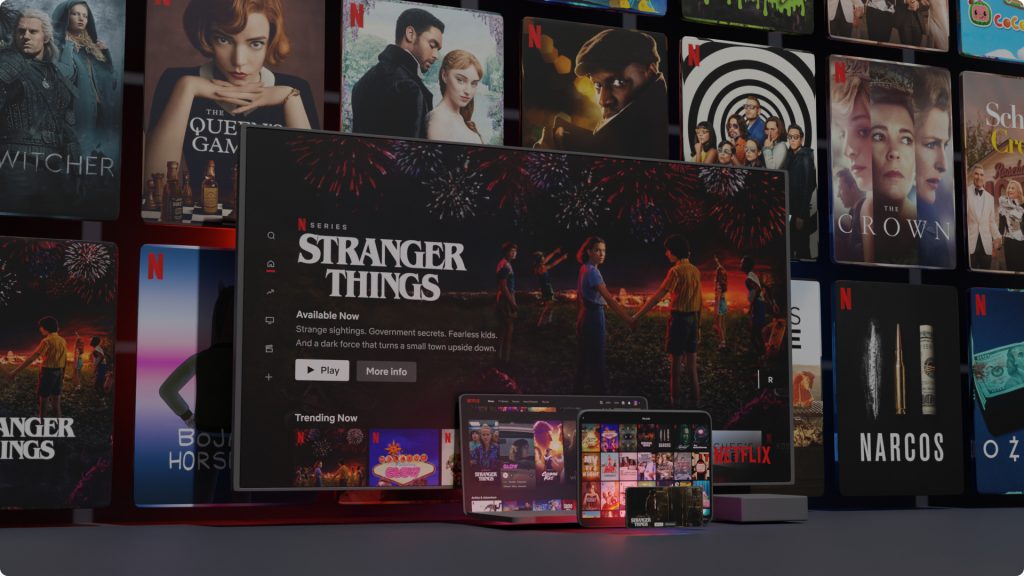 When comparing the Netflix and Disney+ platforms, we are talking about which platforms the streaming services are available.
The Disney+ app is available on iOS and Android mobile devices. The app also can support Chromecast devices to include televisions with built-in Chromecast capabilities. The app can also be sued on set-top boxes such as the Nvidia Shield and it is available for Android TV televisions.
As far as gaming consoles, the Disney+ app is available on Sony's PlayStation 4 and 5. It can also be found on Microsoft's Xbox One and Xbox Series X/S. The app is available on Roku TVs and Roku streaming sticks, and Amazon Fire TV sticks. You can find the Disney+ app on Android TV devices, Visio Smart TVs, and smart TVs such LG and Samsung include their own Disney+ app.
With Netflix's platform output, you may want to ask, just which device it doesn't support. Here is where you will find Netflix: Android and iOS smartphones and tablets, Roku and Amazon Fire TV devices, Chromecast devices, and TVs with built-in Chromecast. Netflix is available on Android TV-based TVs and set-top boxes. You can also find Netflix on a number of web browsers for your PC desktop and laptop.
When it comes to gaming consoles, Netflix is everywhere. PlayStation 4 and 5, Xbox One and Xbox Series X/S, and Nintendo's Wii U and 3DS. You will even find Netflix on a number of smart TVs, cable boxes, and the fast-becoming obsolete Blu-ray players.
WINNER – NETFLIX
NETFLIX VS DISNEY+ – AVAILABILITY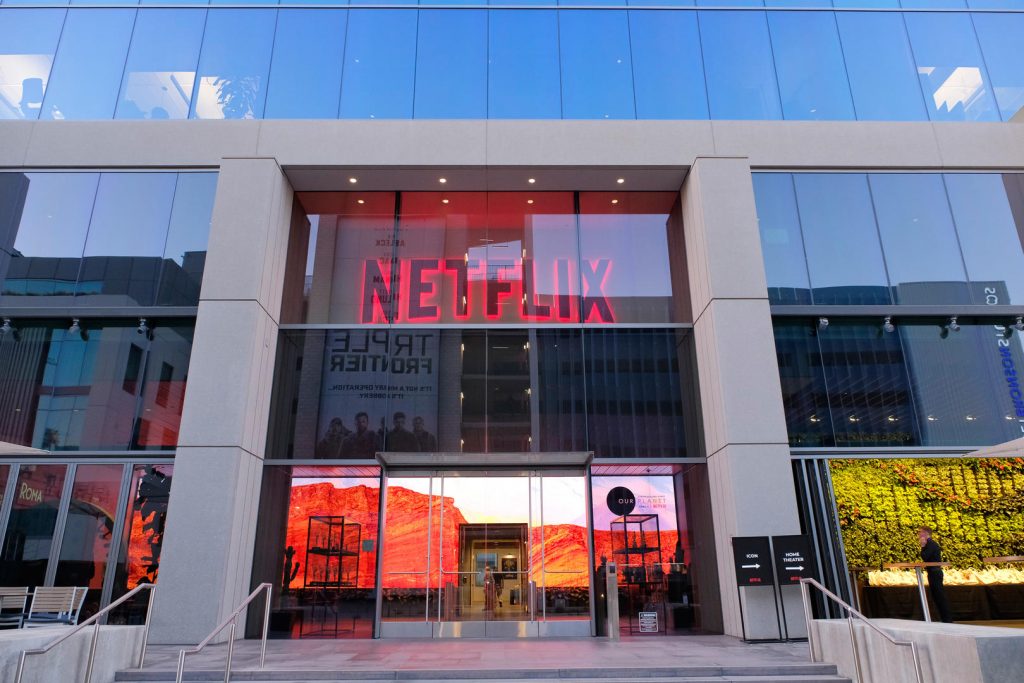 This category may be unfair to the House of Mouse seeing as that Netflix has been rolling around since 1997 and Disney+ is still in its infancy stage (but growing fast!).
Article continues below headlines
---
Right now, Netflix can be found in nearly 190 countries and territories. At the moment, there are only four countries that don't have Netflix and the names may not surprise you – China, North Korea, Crimea, and Syria.
Upon its launch, Disney+ saw itself in the US, Australia, New Zealand, and Canada. Shortly after its initial introduction, Disney+ expanded to other territories in Europe to include Germany, Ireland, the UK, Spain, Italy, Austria, and Switzerland. They also jumped into India's market as well.
France and Japan were next on the Disney+ list and then saw it debut in Belgium, Portugal, Luxembourg, and the Nordics. Latin America finally got some Disney+ in September 2020.
While Disney+ is making major strides, Netflix is everywhere.
WINNER – NETFLIX
NETFLIX VS DISNEY+ – LIBRARY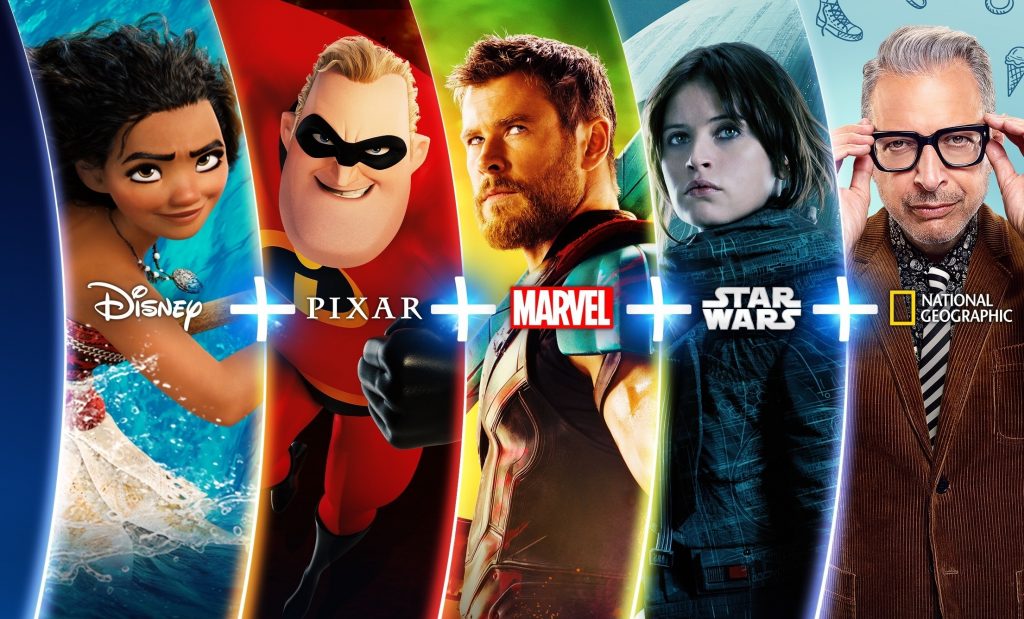 In terms of sheer numbers, Netflix's library is the largest of all streaming services. Sometimes, though, quantity doesn't always beat quality. Sometimes, the little guy wins.
In this case, it may simply come down to the tug of the nostalgia heartstrings. Everyone, even their grandmother, grew up on Disney. Their animated films resonate in just about every walk of life. Their original Disney live-action films hold the key to many a heart.
For this alone, Disney+ should easily win the battle of the libraries. But it isn't just their Disney animated or live-action films that could push them over the top. Disney's purchase of the Marvel and Star Wars brands is an added attraction that is virtually impossible to beat. Add in the huge 20th Century Fox library and Disney+ has offerings for just about anyone in the family.
With that in mind, Netflix didn't get to the top of the heap by sheer luck. To attract as many subscribers as it has, Netflix also has to offer them something. Netflix's library is vast and impressive. Sure, with all the streaming services now available, especially Disney+, the Netflix lineup has gotten lighter as Disney has pulled most of its movies, and certain other streaming services have taken away their entertainment as well. But Netflix has countered with a number of original titles, both features and series, that have been beyond impressive.
Netflix looks to continue this trend as time goes on, producing more big-time original entertainment and while Netflix, when compared to Disney+, looks to be geared more towards adults, the streaming service does have some quality entertainment for all ages and audiences.
WINNER – DISNEY
NETFLIX VS DISNEY+ – PRICE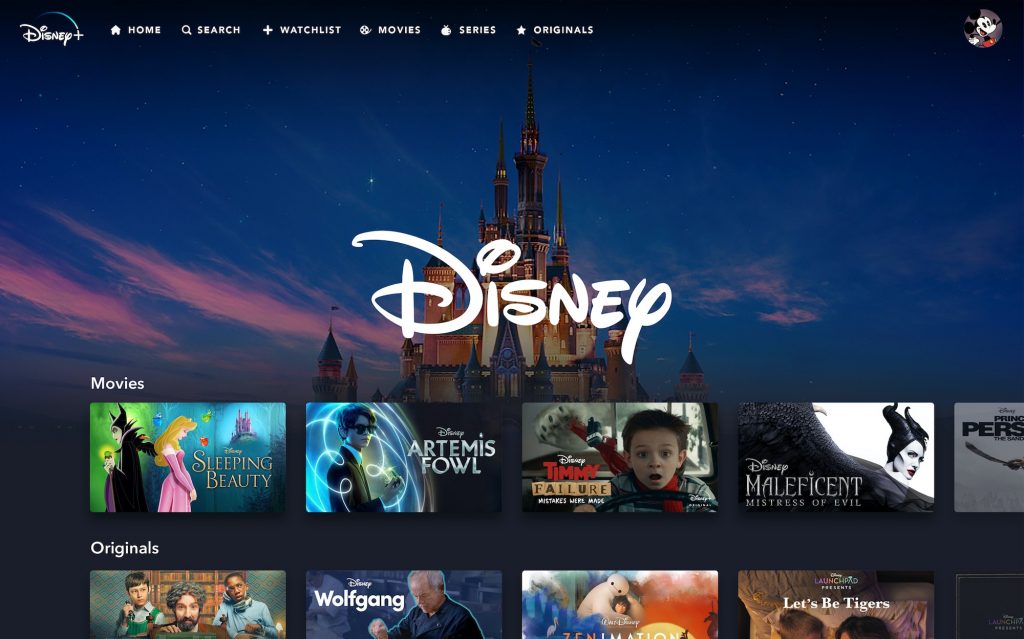 The price point is going to Disney+ though there are some caveats when comparing the two. Let's start with Netflix, as they are a little more complicated with their pricing structure.
Netflix offers three pricing levels – Basic, Standard, and Premium. The Basic plan will cost you $8.99 a month. This gives you access to one screen at a time and one device you can download on. You will have the ability to watch on any device, but the quality will not be offered in HD.
The Standard package jumps those devices and downloads numbers up to 2. You will also now get your content in HD. For the premium package, the numbers rise to 4, plus you get access to both HD and Ultra HD. Netflix is a solo package.
With Disney+, the price point is much more manageable, especially given the nostalgic draw to the service. For $7.99 a month you get access to everything Disney, Pixar, Marvel, Star Wars, Fox, and National Geographic. That is a solid price. Disney+ has also teamed up with Hulu and ESPN+ and for $13.99 a month, you can add those two along with Disney+.
The one issue that subscribers seem to have issues with when it comes to Disney+ is its Disney on Demand pricing. Disney+ has been releasing its major feature films (Mulan, Raya and the Last Dragon, Cruella, Black Widow, and Jungle Cruise) on its streamer but have been charging a nominal Premier Access $29.99 per film to view it. Those big releases are not included with its monthly fee.
Still, that minor (or major) annoyance aside, Disney+ wins the price war.
WINNER – DISNEY+
NETFLIX VS DISNEY+ – OTHER FEATURES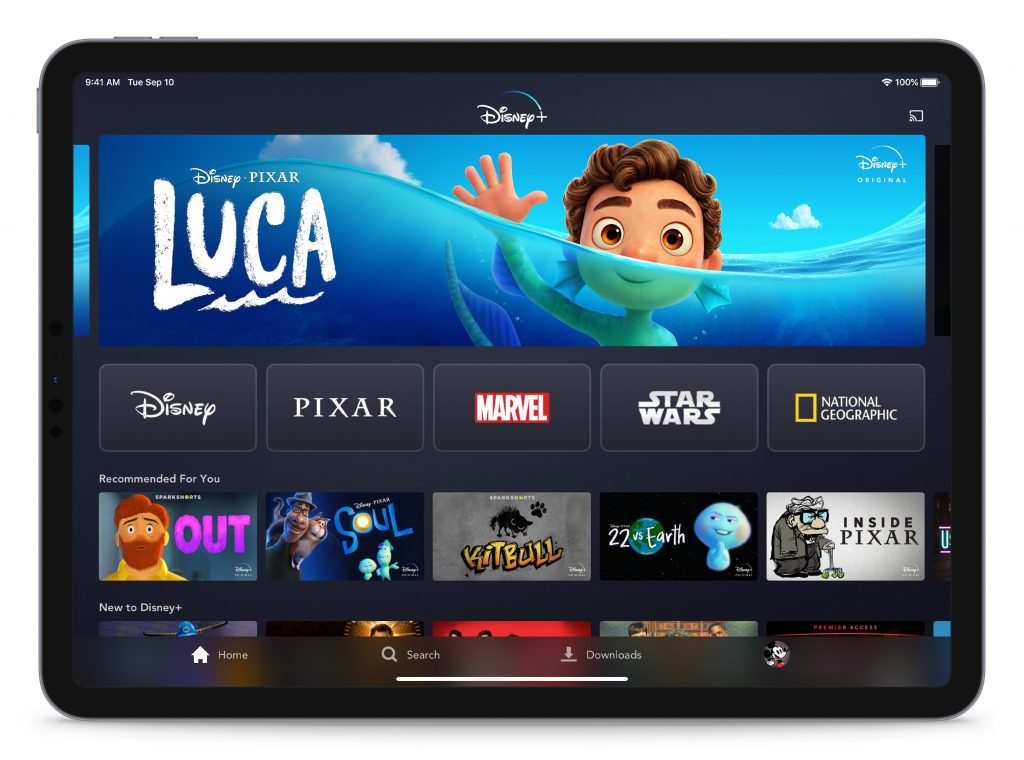 When it comes to extras, both streaming services compare well. Neither streaming service makes you watch commercials, a major plus for both. They both also allow their content to be seen in 4K, though with Netflix you're going to pay extra.
They both support streaming on multiple devices at one time – Disney+ up to 10 with four concurrently at once. Netflix set its limit to four for each account.
Disney+ will allow for seven custom profiles per account while Netflix only gives five.
Both services allow for parental controls so they can block unwanted content from the younger eyes.
This one is close but since Disney+ offers more in the extras and doesn't expand their prices, they get the nod.
WINNER – DISNEY+
NETFLIX VS DISNEY+ – THE VERDICT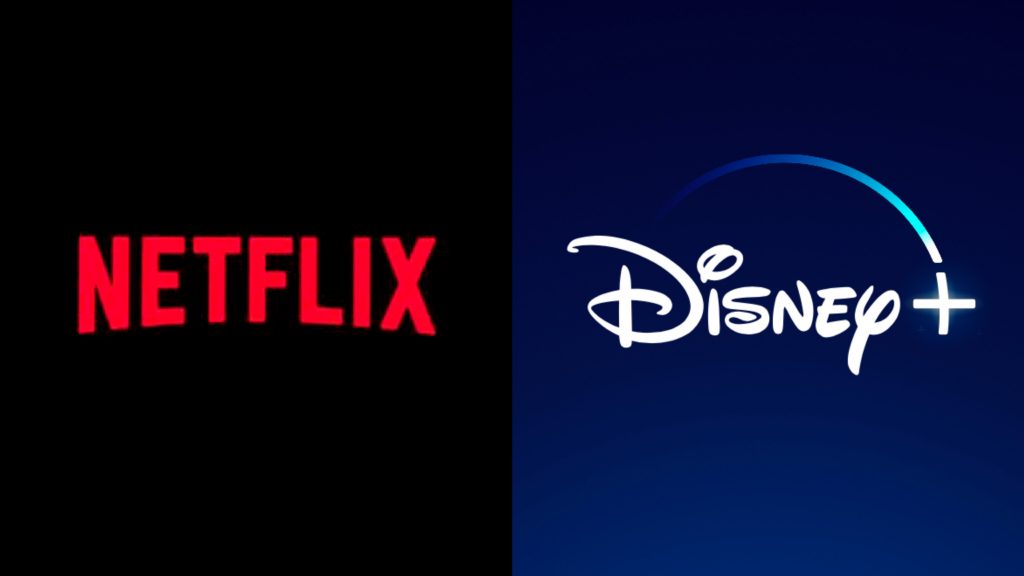 It's simple, isn't it? Disney+ looks to be the clear winner. Well, that is if you're looking at price point alone. Their smaller library may give Netflix the nod though it ultimately comes down to preference. Are you a true Disneyphile or do you like the choices Netflix gives?
On face value alone, Disney+ wins the battle. Price could be a key factor as Netflix seems to nitpick a little more than Disney+.