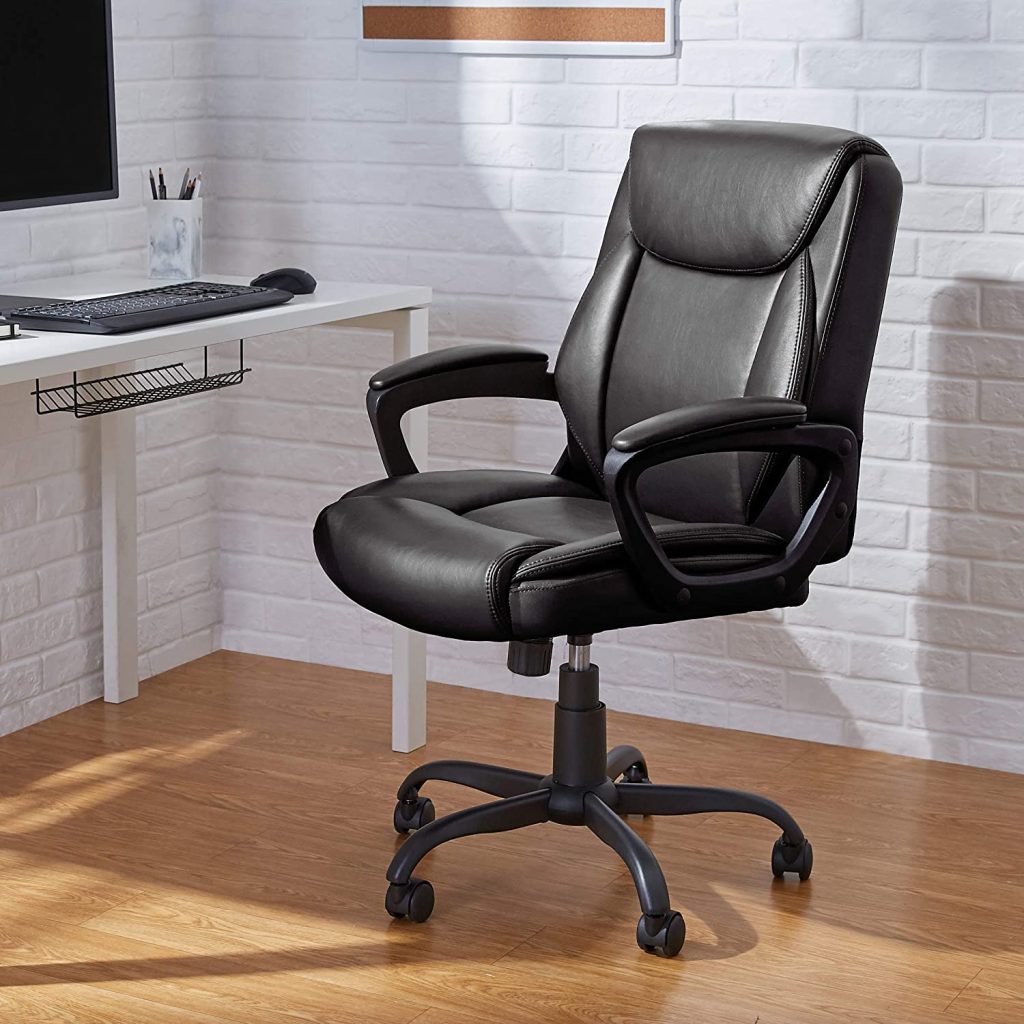 If you are like many of the millions across the country, then you spend a good 6-8 hours a day with your face burned into a computer screen and your keister firmly planted in an office chair. Not an ideal way to spend consecutive hours of a day, but we do what we do to make ends meet.
While there isn't much that we can do to stop your eyes from turning into mini-computer screens, we can help you with your rear-end issues. By that, we mean we can find you a nice office chair that hopefully will offer you comfort as well as support for possible, if not inevitable, back issues that may creep up on you.
If you are working from home, then you know a good office chair will make life much easier. If you are in the office and are lucky enough to get a new office chair, you'll first be the envy of the office, but you will also have peace of mind knowing that your company cares.
As the COVID pandemic took over lives in the not-so-distant past, many of us had to come up with makeshift home offices. Some of those would include a recliner chair and a laptop. After napping a few hours, you soon noticed a recliner wasn't going to cut it, so you went to the dining room table. The setup was okay, but not ideal.
An impromptu office desk and dining room chair came next, but that dining room chair proved to be your downfall. It's everyone's downfall. Thankfully, we are here to help. Gone are the days of recliners, couches, kitchen stools, and dining room chairs. We are going to gently recommend a few office chairs that should help you with everything office chair-related. From support to comfort, we got your back.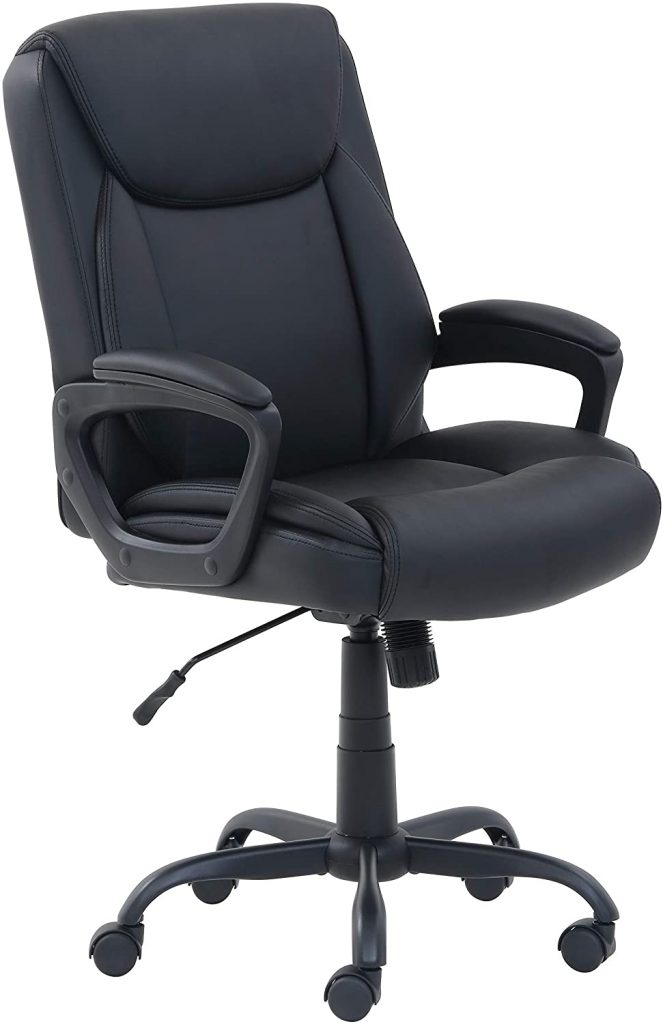 WHY WE LIKE IT – This comfortable office chair comes from Amazon Basics. It is upholstered with durable Puresoft polyurethane and would look good in either your home office or your work office.
Its comfortable seating has a pneumatic seat-height adjustment and can sit up to 275 pounds. It also comes in three different colors (black, brown, or white) so it will go with any office, home, or away.
Bottom line (pun intended), if you are budget conscious, and most of us should be right now, the price is a winner.
PRICE – $80.03 on Amazon.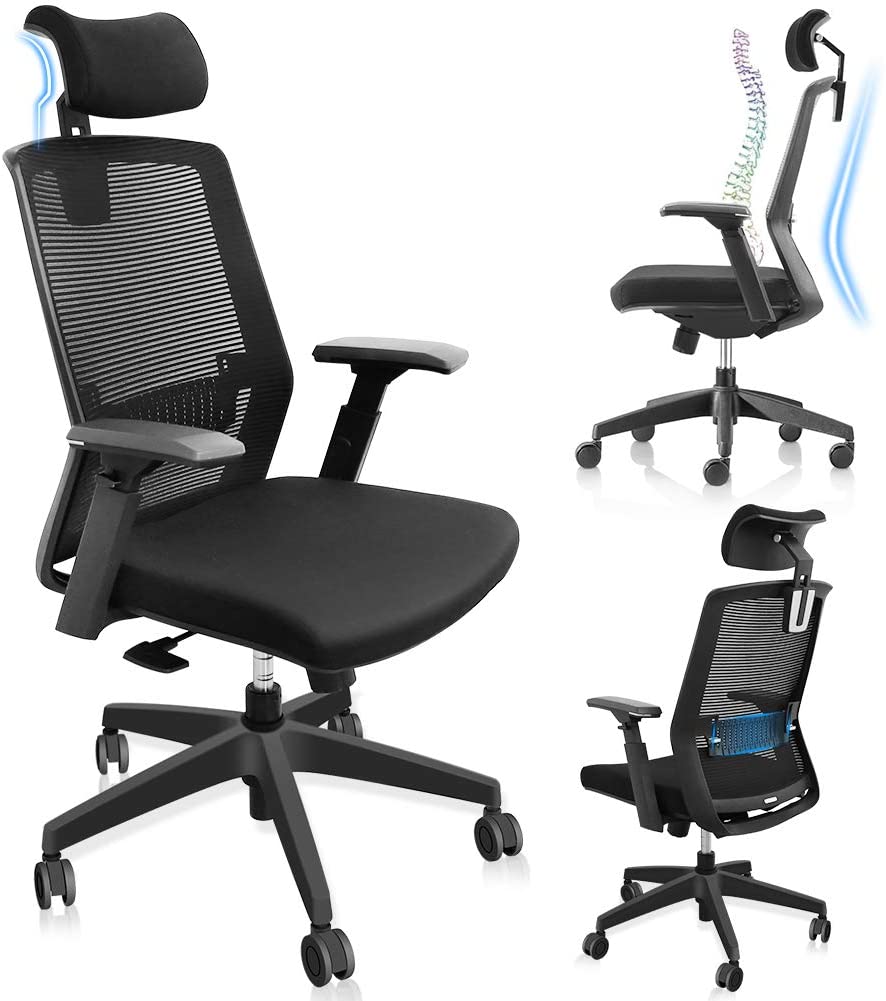 WHY WE LIKE IT – This Kansing office chair has a mesh backing and offers 4 points of support – head, back, lumbar, and hands.
Each point of support can be adjusted individually. The armrests move up and down to adjust to different heights, as does the chair's base. Lumbar support can be moved in and out to provide great back support. There is also an adjustable headrest.
Article continues below headlines
---
The heavy-duty base and smooth-rolling Castor wheels can support weights up to 300 pounds. The mesh back offers cool relief if need be and the padded seat, made of thick and resilient sponge, is comfortable to all.
PRICE – $197.00 on Amazon.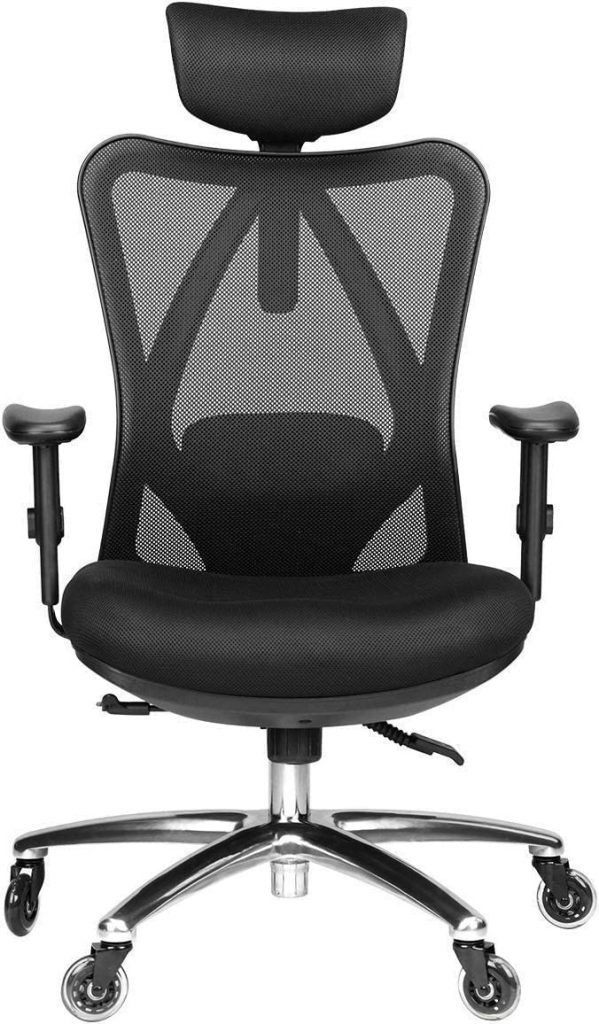 WHY WE LIKE IT – Another solid office chair, the Duramont offers the most in comfort and ergonomic support. It is a state-of-the-art chair with numerous adjustment options.
The headrest moves up and down by almost 4 inches as do the armrests. The backrest is adjustable from 90° to 125°. The foam seat cushion is a "W" type design and the chair's lumbar support is two-way adjustable.
The chair's base is sturdy with easy glide smooth wheels and can support up to 330 pounds.
PRICE – $289.99 on Amazon.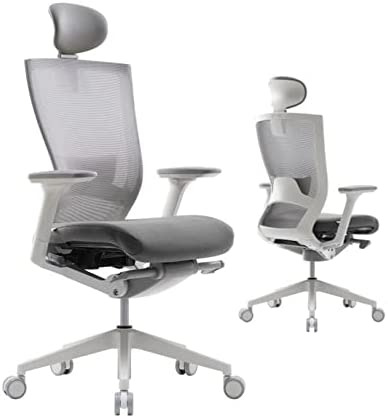 WHY WE LIKE IT – If your days are long and you can't find the time to even get up to grab a bite to eat, then the Sidiz office chair is sure to be your best buddy. Fully adjustable with a cool mesh back, this chair offers comfort for those long, dreary hours in front of the computer.
A nice feature with this chair is that on top of being able to adjust the armrests, the chair height, and headrest, you can also adjust the forward tilt on your chair in case you find yourself in need of getting closer to your computer screen. You can also adjust the depth.
If you are one who likes to move around in your chair, stretching from time to time (recommended), then you'll like the fact that the chair's backrest will move as you wish, not locking in one specific place. You can get this office chair in three different colors – black, blue, and grey.
PRICE – $359.00 on Amazon.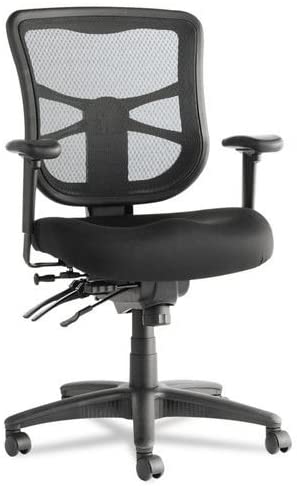 WHY WE LIKE IT – The Alera Elusion is another popular office chair. It has a breathable and comfortable mesh back. It also comes equipped with seat glide so can adjust the back angle as to how you are sitting. Tilt is adjustable and can be locked in a specific position or free-floating.
The seat cushion is contoured, and it is a waterfall edge design so the pressure on your legs is relieved. The armrests are adjustable and the base is a five-wheel solid one for easy mobility.
PRICE – $179.98 on Amazon.
FINALLY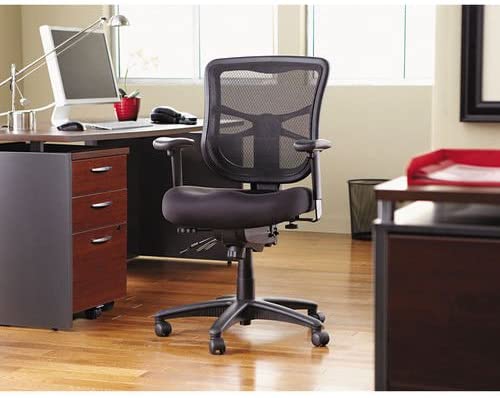 If you are like one of the many millions across the country, you've had to set up shop at home. You probably tried every type of chair before finally deciding that you were going to have to invest in a decent office chair to make life bearable.
We hope some of the above suggestions help, especially if you haven't quite pulled the trigger on getting a more enjoyable office chair. We shouldn't have to remind you, but we will. You are going to spend the majority of your waking working hours (provided you are one of those office workers) sitting on your tush in front of a computer screen. You may as well make your hiney and your back happy by providing it with some comfort. A little investment now can save a whole lot of investing (medically speaking) in the future.