With reports of falling revenue, strained supplier relations, and store closures, Bed Bath & Beyond is pitted between pulling off a major comeback or succumbing to its woes by going out of business.
With a continuous rise in inflation and issues with sourcing and keeping stock, Bed Bath and Beyond have had a rollercoaster ride in 2022. Along with the same issues companies up and down the country have been having, Bed, Bath and Beyond has had to deal with a rise and crash in stock, a leadership change, supplier trouble, a turnaround to trump a previous turnaround, store closures, job cuts and the devastating news of its financial chief's death.
It has had to shake off rumors of a looming demise as it prepares to release its latest financial statement this week. Will Bed, Bath and Beyond reimagine itself and pull away from the brink like Best Buy? Or will it continue to patch the cracks in the surface like Sears?
Rocky History
In 2018, Bed, Bath and Beyond had over 1,500 stores; even during the Great Recession, when many retailers collapsed, it only seemed to grow. One of many unique aspects of its stores is that it would let local managers choose what to sell in-store, catering to local tastes and wants.
But as online and mobile shopping gained popularity, shops like Amazon, Target, and others became stiff competition. No matter how hard Bed, Bath and Beyond tried, it never gained a strong online identity. In the late 2010s, sales started to drop, and a series of turnarounds began.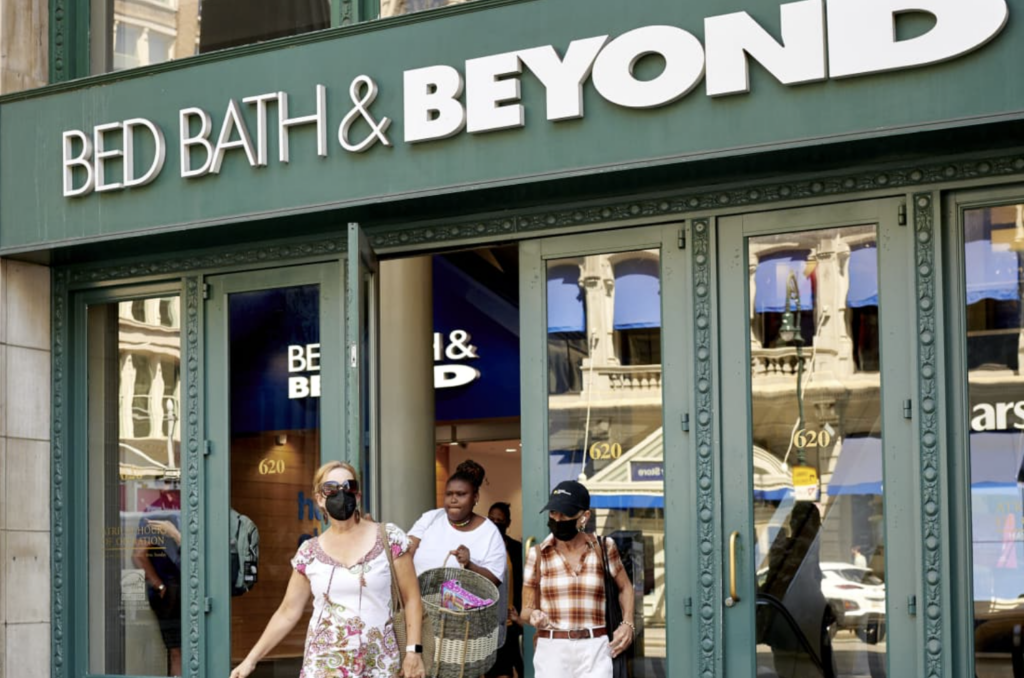 In 2019, new CEO Mark Tritton closed 200 underperforming stores and launched Bed, Bath, and Beyond's own labels, like Everhome and Nestwell. This marketing worked perfectly in Target, and as Tritton moved from there, it seemed like the obvious route. This new strategy was rolled out at the start of the pandemic when shoppers were distancing themselves from visiting stores, so they never got familiar with the new brands.
Then, due to this new turnaround strategy, it fell victim to the industry-wide supply chain crisis, leaving top products missing from its shelves.
Fakeout for a CEO
Earlier in 2022, investor Ryan Cohen bought a stake in the company, prompting a rise in Bed, Bath and Beyond's stock and a change in CEO. Suddenly, Cohen sold his entire stake, prompting more questions about the company's future.
Soon after, Bed, Bath and Beyond announced the closure of another 150 stores, and a fifth of its corporate and logistics staff had their jobs cut. Suppliers began hesitating to send stuff to their stores, worrying they won't get paid.
After that, some people believed that the company's stakeholders and management would give up, but interim CEO Sue Gove stated that "a straight-forward, back-to-basics philosophy" was what the company needed. At the same time, they scramble to get suppliers and customers back in the door.
The new interim CEO's plan has been well received by stakeholders and suppliers, which could be the start of their turnover. Now along with every other store, they have global hyperinflation to deal with while they try to regain what they have lost. Hopefully, another one doesn't bite the dust in this case.