Amid all the woes to befall Bed Bath & Beyond, no one expected the untimely death of the chain's longtime CCO.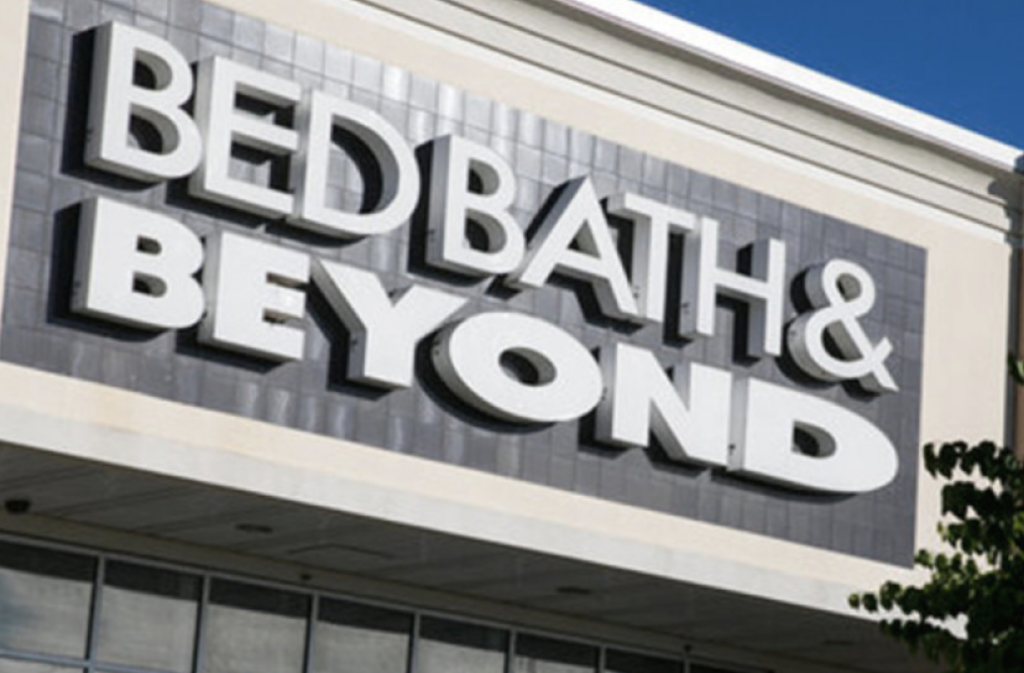 On Sunday, news reports started circulating about Bed Bath & Beyond's chief financial officer, Gustavo Arnal, passing away unexpectedly last Friday. Police reported that Arnal had fallen from a building in downtown Manhattan. The medical examiner's office of NYC released information about his death, stating that it was highly probable he had taken his own life. Arnal did not speak to his wife before the fall and left no note declaring the reasoning for his death.
Arnal was 52 years old when he passed away on Friday. The fall occurred at a well-known location in Manhattan, colloquially referred to as the "Jenga tower." The apartment building had more than 50 floors, with uniquely stacked apartments that have a striking resemblance to the block-stacking game. The Bed Bath & Beyond CFO lived in the apartment complex before his premature death.
According to a spokesperson from New York's Office of the Deputy Commissioner, Arnal was declared immediately dead at the scene by local Emergency Medical Services. The Office of the Deputy of Commissioner is responsible for public information regarding the NYPD and regularly releases data about fatal incidents in the city. The unfortunate events were disclosed on Sunday night, but many are still wondering what occurred to the recent Bed Bath & Beyond CFO that led to his untimely death.
Arnal started working at Bed Bath & Beyond in 2020 after working for 20 years at Procter & Gamble, an American multinational consumer goods corporation. He began his position at the retail store shortly after the pandemic ensued, guiding his team through a tumultuous economic time. Bed Bath & Beyond made a statement about his influence at the company, noting that he was "instrumental" in organizing and collaborating with his cohorts throughout the pandemic. Arnal was consistently selling and purchasing company stock, selling 55,000 shares of the company for $1.3 million in total.
Bed Bath & Beyond's market value has been troubling throughout 2022. From 2021, the retail company's stock fell 43% and is down overall by 90% since its all-time peak. This tragic devaluation has been frustrating and anxiety-inducing for its executive team, announcing a plan to close more than 150 stores that weren't up to the Bed Bath & Beyond sales par. Alongside the removal of Lower-performing stores, there will be a 20% reduction of the company's current staff. Finally, the company announced that it had received loans to keep the thousands of stores running nationwide. Unfortunately, the core business is still in a financial deficit, which is extremely concerning for hourly workers and higher-ups alike.
Analysts believe that though Bed Bath & Beyond's consolidation and budget cuts will relatively help the business, it might not be enough to keep it running sustainably. Raymond James, the investment banking company, demoted Bed Bath & Beyond's stock value this past Thursday, stating that its reinvigorated financing won't support the business indefinitely.
On top of Bed Bath & Beyond's devaluation, the retail company is also facing a class-action lawsuit in Washington, D.C., which claims that the business misrepresented its profits. Many executives named the case include Arnal and longtime investor Ryan Cohen. In an SEC filing, Bed Bath & Beyond stated that the allegations were "without merit."
---