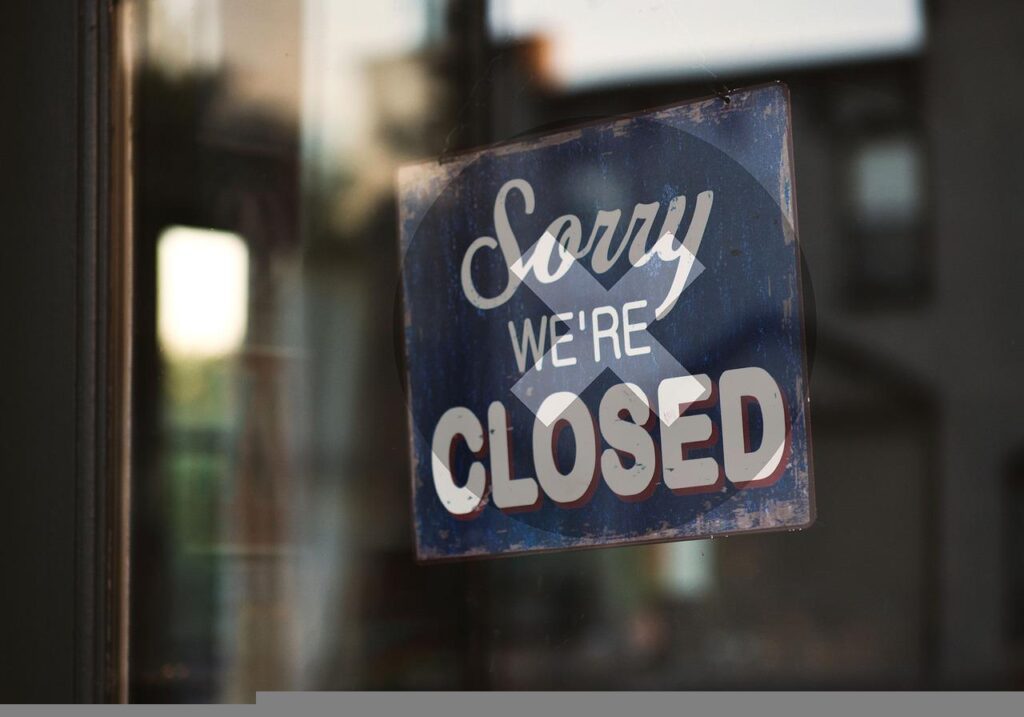 Popular retailer Olympia Sports will be closing forever. The sporting goods giant that once had over 200 stores on the East Coast, confirmed that its remaining 35 locations would close at the end of September. There's even a large banner on the outlet's website confirming the news, "Everything must go! Closing Sale. All locations. See store for details. All sales final." Additionally, a spokesperson for the company told the Portland Press Herald that liquidation sales had already started.
But the Olympia Sports representative said she didn't know how many employees would be affected by the permanent closures. Speaking about the closures, an unnamed Massachusetts store manager said it's a delicate subject for a lot of staffers. "A lot of people have been here for 30-plus years. A lot of people, they've never worked anywhere else," the employee told the publication. The person said they only found out about the shuttering this week and were suddenly thrust into a closing sale. "It's still kind of sensitive and raw for a lot of people," the source said.
Founded by Edward Manganello in 1975, the first Olympia Sports store was opened at the Maine Mall in South Portland. By 2013 the store had expanded to 226 locations from Maine to Virginia. After a financial rough patch, the chain downsized to 152 locations, mostly across New England, New York, and the Mid-Atlantic. In 2019, it was announced that Colorado-based JackRabbit would purchase 75 of those stores with the other 77 set for liquidation.
The company also housed the Olympia Sports Foundation, a non-profit clothing bank, where unused clothing and vendor materials are donated to needy individuals. Sadly, the foundation was shut down in 2016 as a cost-saving measure. Headquartered in Westbrook, Maine with its flagship store in Boston, the remaining locations are spread through several Northeastern states. This includes New York, Pennsylvania, Vermont, New Hampshire, Massachusetts, and Maine.
Unfortunately, Olympia Sports isn't the only retailer experiencing financial troubles. Stores like Sears and JC Penney have also filed for bankruptcy due to inflation, the supply chain crisis, executive missteps, and more. While the global pandemic initially compounded these issues, accelerating the fall of several retailers, dwindling sales, and growing debt in the years prior also piled up as consumer preferences changed. Department stores proved to be the most vulnerable, with the Covid-19 destroying iconic brands that were already in trouble.
Shopping malls also saw declining foot traffic during pre-pandemic times. But stay-at-home orders further displaced consumers, pulling them toward online shopping where they spent cash on essential goods instead. Although Olympia Sports is going out of business just a few years before its 50th anniversary, retail does seem to be on the rebound. While there were 52 retail bankruptcies in 2020, 2021 saw just 21. That's a 60% drop year-over-year, according to CBInsights.
Some light at the end of this very dark tunnel is a good sign, but it's a little too late for stores like Olympia Sports. Sadly, the first half of 2022 has already seen a few companies go under, as retailers continue facing old challenges in addition to combating newly rising prices and a potential recession. Hopefully, things start to improve before more of our favorite stores cease to exist.