Bed Bath & Beyond's tense relationships with its suppliers for popular small appliances like air fryers could lead to the company's ultimate undoing.
Bed Bath & Beyond is a well-known home goods company located nationwide. For many, it's the quintessential place to buy furniture or decorations for bathrooms, living rooms, dining rooms, and kitchens. But since the beginning of the pandemic, the iconic franchise may be coming to an unfortunate end.
Bed Bath & Beyond has struggled with certain suppliers for the past couple of years. For instance, it commonly carries air fryers and stand mixers, but those haven't been on store shelves for two whole years. Troubled relationships with suppliers of these hot-ticket items have put the company in a strenuous financial position, which could carry on throughout the holiday season.
If the home goods company doesn't alleviate these supplier problems, many suspect it will be unable to bounce back financially. Bed Bath & Beyond has dealt with two years of declining sales, needing a substantial revenue boost this winter to offset its deficit. But with multiple investors and executives leaving the company behind, economic tension has only been exacerbated instead of alleviated.
Mark Tritton, the former chief executive of Bed Bath and Beyond, was recently fired by the board, as well as the recent merchandising chief. Now, the company is led by an interim CEO and CFO, which doesn't foreshadow a sturdy, financially stabilized future. The company is also dealing with the former CFO Gustavo's unfortunate suicide, who was integral to keeping the company afloat during the pandemic's extensive lockdowns.
In August, Bed Bath & Beyond executives had a call with investors outlining a new strategy to increase sales. The merchandising strategy would depend on partnering with popular national brands to escalate store traffic over the holiday season. This contrasts with the company's former plan to push internal brands at nationwide locations, ultimately leading to some labels being discontinued.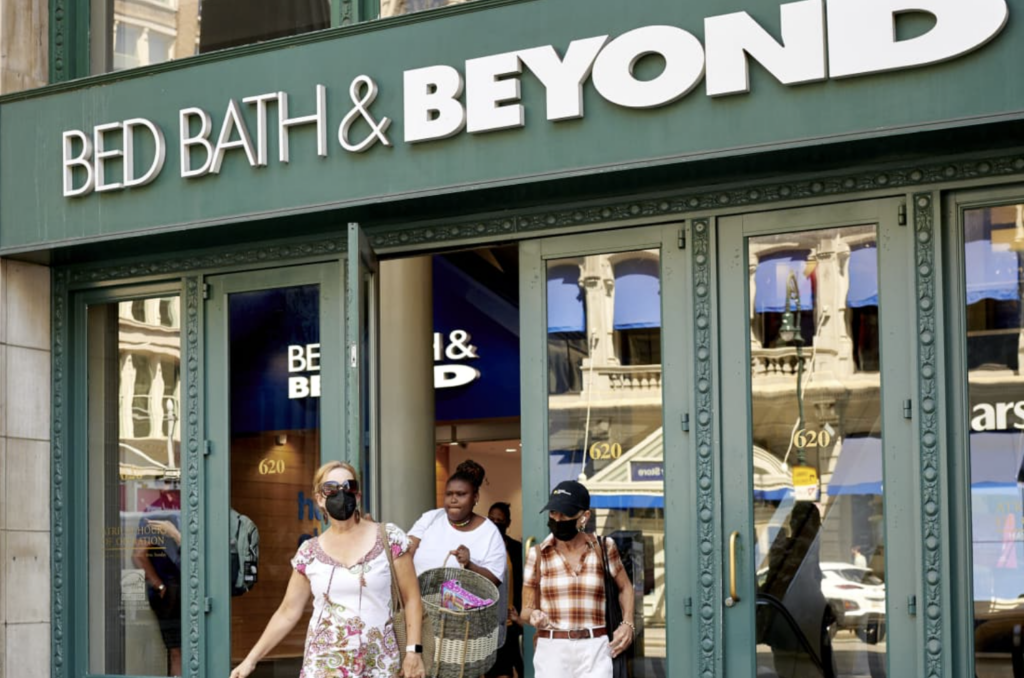 The company's new plan relies entirely on attracting customers through recognizable brand names. This strategy requires forming partnerships with notable brands, and Bed Bath & Beyond has yet to publicly announce what suppliers have accepted. Interim CEO Sue Gove stated that the strategy switch had been welcomed positively, with specific vendors expressing gratitude about being newly stocked at Bed Bath's various locations.
A spokesperson for the company stated their dedication to consumer wishes, waiting to make ends meet to maintain Bed Bath & Beyond's longevity. The spokesperson acknowledged that large companies were connecting with them for brand deals. Bed Bath & Beyond will release an updated vendor list next week alongside its latest quarterly earnings report.
Though the company's interim chiefs are excited about new vendor relationships, some experts aren't as willing to express enthusiasm. Since Bed Bath & Beyond's revenue has decreased heavily, many suspect this could strain partnerships between suppliers, which the company has already been guilty of. An inability to pay vendors promptly or completely could eventually stall Bed Bath & Beyond from reaching economic prosperity again.
Many large retailers attempt to get their suppliers and manufacturers in order before the bustling, lucrative holiday season. Bed Bath & Beyond's new strategy has the potential to revitalize the company just in time for the post-Black Friday shopping rushes.