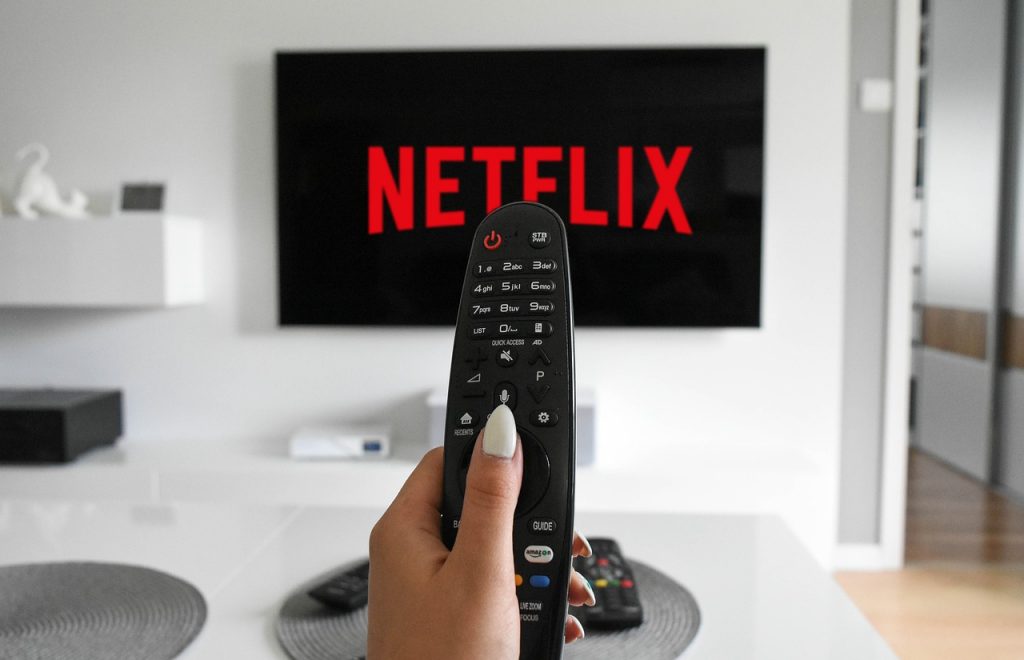 When it comes to tech companies and startups, few were as disruptive to a major industry than what Netflix did to movies and how we view them in our homes. Beginning by challenging the DVD rental market and going directly after a behemoth like Blockbuster, before eventually pivoting into online streaming and eventually original content, the company has been a true pioneer in the space. They've upended what many thought was the trajectory for the business. But with all of its success, many often wonder who owns Netflix? Who has control of this billion (and I mean billion with a capital "B") 
WHO OWNED NETFLIX WHEN IT STARTED?
While it was passed around for some time that Netflix was started in a college dorm room, that wasn't the case. No, it still had a little engine that could story considering the industry they were entering at the time, but the founders definitely had some experience in the tech space at least before giving it the proverbial college try. In 1997, Reed Hastings and Marc Randolph teamed up to found Netflix which began as a DVD-rental service that sent DVDs through the mail to subscribers.
They had considerable funding to start seeing as how Hastings had seen a big exit when his company Pure Atria was acquired for $700 million. Apparently, the idea was born while the two were sharing rides to and from work around this time. They were at the forefront of the DVD market which was just coming emerging at this time. Though it would be a few years before those were able to overtake VHS tapes as part of the rental market, Netflix was well-positioned for the shift.
To begin with, when it came to who owns Netflix, Reed Hastings had a 70% share in the initial company because his investment, at the time, was the largest. He was the decision maker in not selling to Amazon early on, something that turned out to be more than a little positive in the long run. And in its early years, Netflix also began to undo some of the common trends in the industry. Namely, they ditched the cost-per-rental model and instead went strictly to a subscription service, again being at the forefront of how the movie market would emerge in the coming years.
WHO OWNS NETFLIX NOW?
In 2002, Netflix became a publicly traded company, and to begin with the stock went for $15 dollars per share. Want a nice little wake-up call around how much an initial $1,000 investment in Netflix would be worth these days? Well, if you were one of the lucky ones who owns Netflix stock and had it for that long, then that $1,000 would be in the range of $14,000 today. And that's even after a massive sell-off of the stock earlier this year. This is well down from its all-time high of $691 in 2021 which would have turned that initial $1K into about $41K. Not bad. 
And in terms of who owns the most Netflix stock right now, well, that's a bit all over the map because it's traded on the public exchange. For starters, Reed Hastings currently owns about 1% of all Netflix stock. His overall net worth is estimated to be around $2.6 billion dollars. A number that has to make him more than a little happy he didn't take the $14 million offer from Amazon all of those years ago.
But in terms of who owns Netflix, well the answer can change on a daily basis because of how the stock is traded. According to the latest filings on this sort of thing, the largest owner of the stock is The Vanguard Group which owns 32.5 million shares of Netflix. That position is valued at right around $5.7 billion dollars. Behind them is BlackRock Fund Advisors with about 18.8 million shares and Capital Research & Management is right behind them with about the same amount. Those two own about $3.3 billion dollars each.
WHAT IS THE FUTURE FOR NETFLIX?
Who truly owns the streaming market right now? Is it Netflix? Seeing as how roughly 86% of households in the United States are actively streaming content into their homes in some shape or form, we are looking at a pretty big pie here. And Netflix recently released numbers that they had lost about one million subscribers during the previous quarter, a number that wasn't as bad as the potential two million that had originally been floated. While the streaming wars have only been heating up of late, Netflix no longer is lapping the field in this way. 
The average streamer has 4.7 current subscriptions with Netflix subscriptions reportedly in 62% of households (according to Statista) who are using streaming services. Following them was Amazon Prime Video which has a built-in advantage for this number seeing as how this service is tied to their Amazon Prime subscription. After those two, Disney+ is in 33% of homes that are streaming. Who owns the streaming market isn't a clear answer with Netflix anymore. Their grip is shrinking even though they are still a total giant.
Who owns Netflix doesn't have an answer like many others in the space. When a company becomes publicly traded then the equation starts to look a bit different with the ownership getting spread out to many different stakeholders. And while the market cap might have shrunk some this is still one of the biggest companies out there.