The best laptops under $400 come from Asus, Dell, and Lenovo.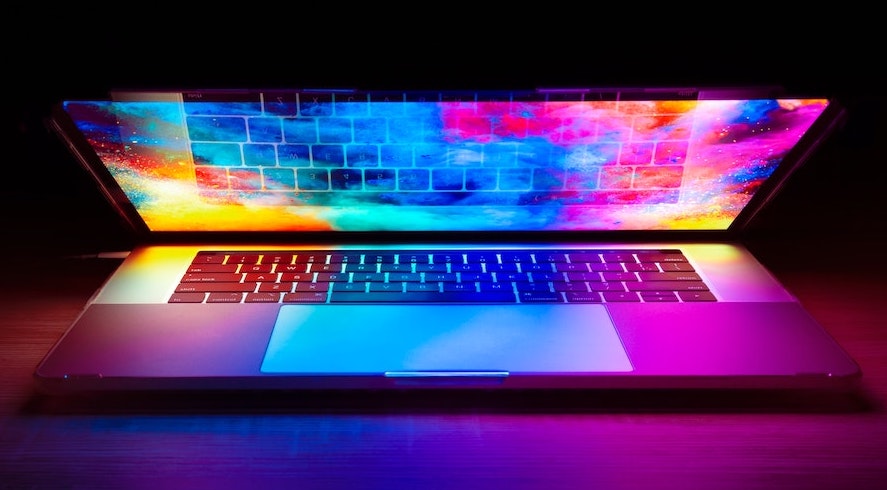 Whether you are a student in grade school, heading off to college, a small business owner, a gamer, or someone looking for some leisurely social media-ing, a quality laptop at an affordable price can come in handy. Laptops can cost upwards of $1,500, but you can find some of the best laptops for under $400.
While plenty of Chromebooks are in the $400 and under price range, sometimes Chromebooks do not fulfill particular needs. Compared to a Chromebook, a laptop can be customized and configured based on individual needs, operate nearly any app, and utilize any browser. In the long run, you can get much more from a laptop than you can from a Chromebook.
Navigating the market for some of the best laptops under $400 can be a little tricky. Consumers might think that a quality refurbished or used option is necessary, but that is not the case. We have compiled a list of brand-new laptops under $400 as a guide in the decision-making process.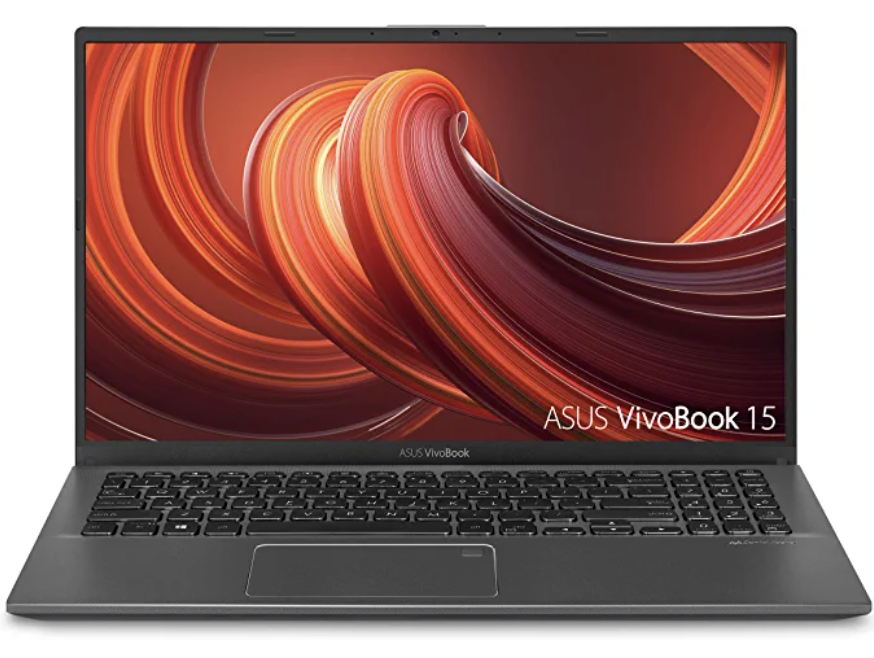 Price – On Sale $299
This is an entirely compact laptop with many user options, from entertainment to work. The ASUS VivoBook really pushes limits, making this a standout contender for one of the best laptops for under $400.
The sale price gives customers $150 off the regular price, so even at the total cost of $449, this laptop is still sold at a great price point.
With this laptop, users get an 88% screen-to-body ratio. This unheard-of ratio is made possible by top-notch NanoEdge technology with a frameless, four-sided display. This type of display provides a totally immersive visual experience for users. Another prime reason why this laptop has secured a spot for the best laptops under $400.
For consumers who may be considering a laptop for any typing projects, the keyboard on the ASUS VivoBook has been specially designed. The keyboard features an ErgoLift hinge design that gives the keyboard a lift, providing a more enjoyable typing experience. No more sore wrists and achy thumbs after a day of typing articles and sending emails, thanks to this thoughtful technology.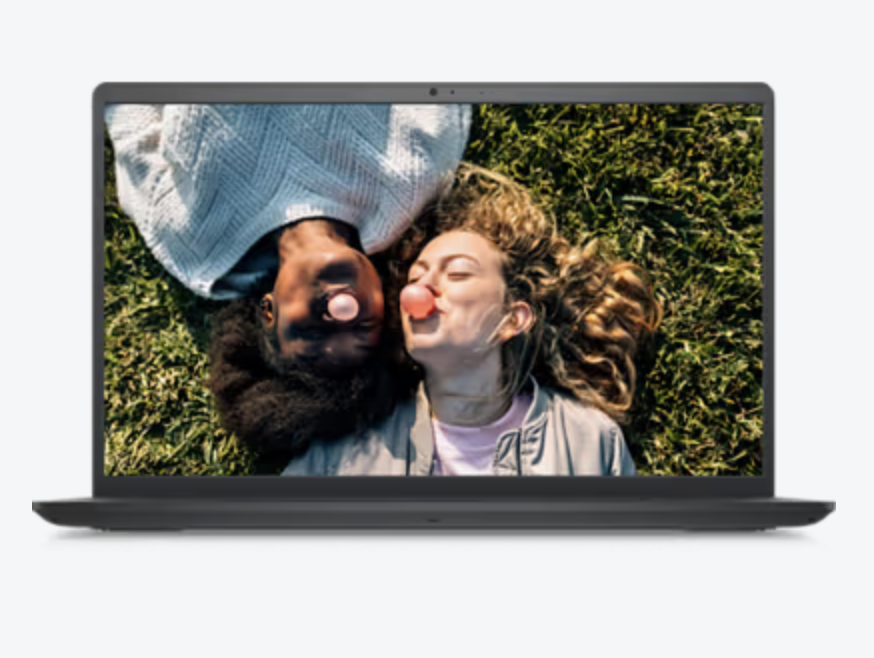 Price – $399.99
This laptop is an all-around great catch, user-friendly, and easy on the eyes; all reasons why it has made it to our list of best laptops under $400. The Dell Inspiron has a display screen that is 15.6 inches with just three narrow side borders. Owners of this laptop are in for an FHD, immersive viewing experience complete with ComfortView technology.
The keyboard features a design that is about 6% larger compared to others. The keycaps and the mouse touchpad are more prominent, making them easier to use.
Additionally, the keyboard is ergonomically lifted to provide all-day comfort when using the Dell Inspiron. While you are typing and navigating this laptop, expect the most responsive performance, complete with the most up-to-date processor.
For anyone who shops in an environmentally conscious way, do so with the knowledge that the Dell Inspiron is made with recycled materials. The packaging tray is also made from 100% recycled paper, and other packing materials come from 90% recycled materials.
This use of post-consumer recycled materials and packaging makes this laptop a sustainable and environmentally friendly product. With so many significant contributing factors at play, the Dell Inspiron is undoubtedly one of the best laptops under $400.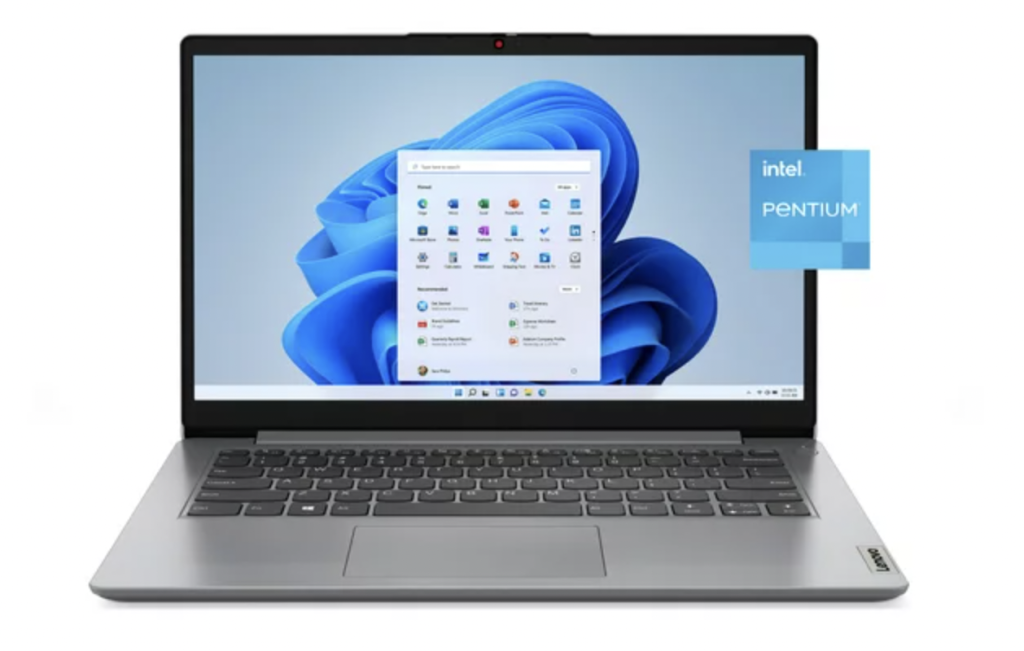 Price – $129
The Lenovo Ideapad comes in on the list of the best laptops under $400 for a steal of a price. With a specific design for everyday use and long-lasting performance, the Lenovo Ideapad is featherweight while packing a heavy punch. This laptop makes for excellent daily use, with up to ten full hours of battery life.
This laptop is ideal for work or entertainment, allowing owners to get the most from us for a fantastic price point. An Intel Pentium N50030 Processor gives users graphics and a display that is top quality. Users can expect to see full HD display resolution on a 14-inch screen, accompanied by crisp and clean sound projected from Dolby Audio speakers.
The Lenovo Ideapad Laptop features 4 GB of RAM. Additionally, this laptop uses Windows 11 operating system. For the price point, consumers get the most for their money, making this laptop a quality choice for one of the best laptops for under $400.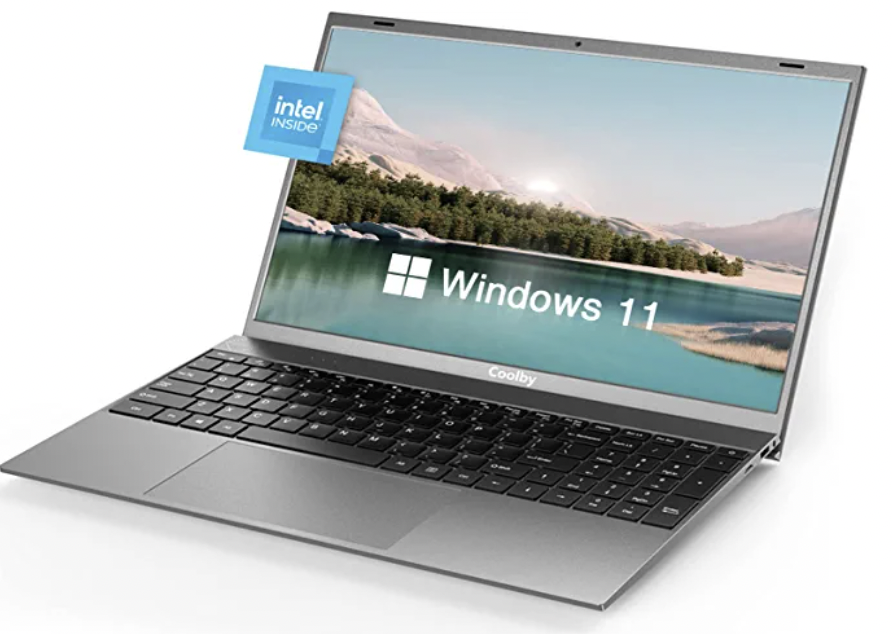 Price – $349
This high-performance gaming laptop offers an optimal gaming experience for users, making it one of the best laptops for under $400. The Windows 11 Laptop has an enormous capacity that delivers a smooth experience, ideal for gaming needs. This laptop comes with Dual-Channel RAM, up to 256 GB of Micro SD, and more to surpass any gaming needs.
The Windows 11 Laptop displays 1920×1080 FHD on a 15.6-inch screen. The design is ultra-thin and narrow, perfect for gaming on the go. The battery is high-capacity and features nine hours of battery life. Contributing factors for why this laptop has made it on the list of the best laptops for under $400 don't stop there.
Bluetooth capabilities come built into the Windows 11 Laptop. With Bluetooth technology, users can connect to a keyboard or mouse, a printer, or even a projector all via Bluetooth. All of your gaming needs and then some will be surpassed with this top contender for the best laptop under $400.
---
In all, with our current market there are plenty of laptops coming at reasonable prices.
---