Right out of the box, Apple fans love their new Macbook Pro. Powerful and impressive in design (albeit pricey), the Macbook Pro offers mobile users everything one can want and need in a laptop. Almost.
When it comes to Macbooks, owners love the power they have at their fingertips as well as how sleek Apple has designed their newest models. However, as the newer models become lighter and narrower, there comes with it a tradeoff that is becoming more troublesome. Port availability.
This is where a Macbook docking station comes in handy. These stations open up what a Macbook Pro user can do, from offering the ability to use multiple monitors, more ports, better workspace organization, and the opportunity to use pre-Thunderbolt devices. Some of the more advanced docking stations allow for onboard storage (which is always a plus) and wireless charging.
So, we decided to take a look around at the best options when it comes to Macbook docking stations. You will notice two options when it comes to Apple's Thunderbolt connections. The Thunderbolt 3 is used on Apple Macbooks that have Intel processors and the Thunderbolt 4 is used when Apple uses their own M1 processor.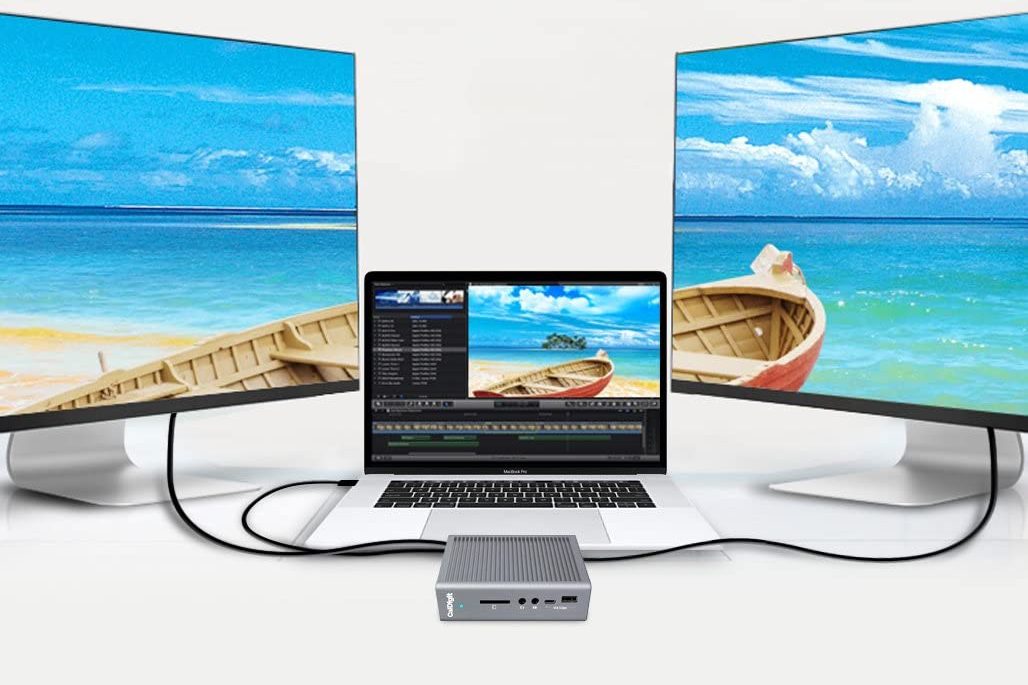 The TS3 is routinely considered the best of the bunch when it comes to Thunderbolt 3 Macbook docking stations. This powerhouse of a dock offers 87 watts of power delivery that will help you handle any need you may have.
Once you have the TS3 Plus Macbook dock connected to a Thunderbolt 3 port, you will have the ability to use the device's five USB-A 3.1 ports, two USB-C ports, a single DisplayPort (dual with an adapter), an SD Card reader, a Gigabit Ethernet port, and an additional Thunderbolt 3 input.
The TS3 Plus offers analog ports for audio-in and audio-out. It also offers a Digital Optical Audio port for some great, high-quality playback. For those who wish to hook up your home theater system or even an amplifier, this is the unit for you.
This is a popular Macbook dock that is hard to keep in stock, but when in stock, it can be found for $300 on Amazon. There's also a more easily available and affordable mini version.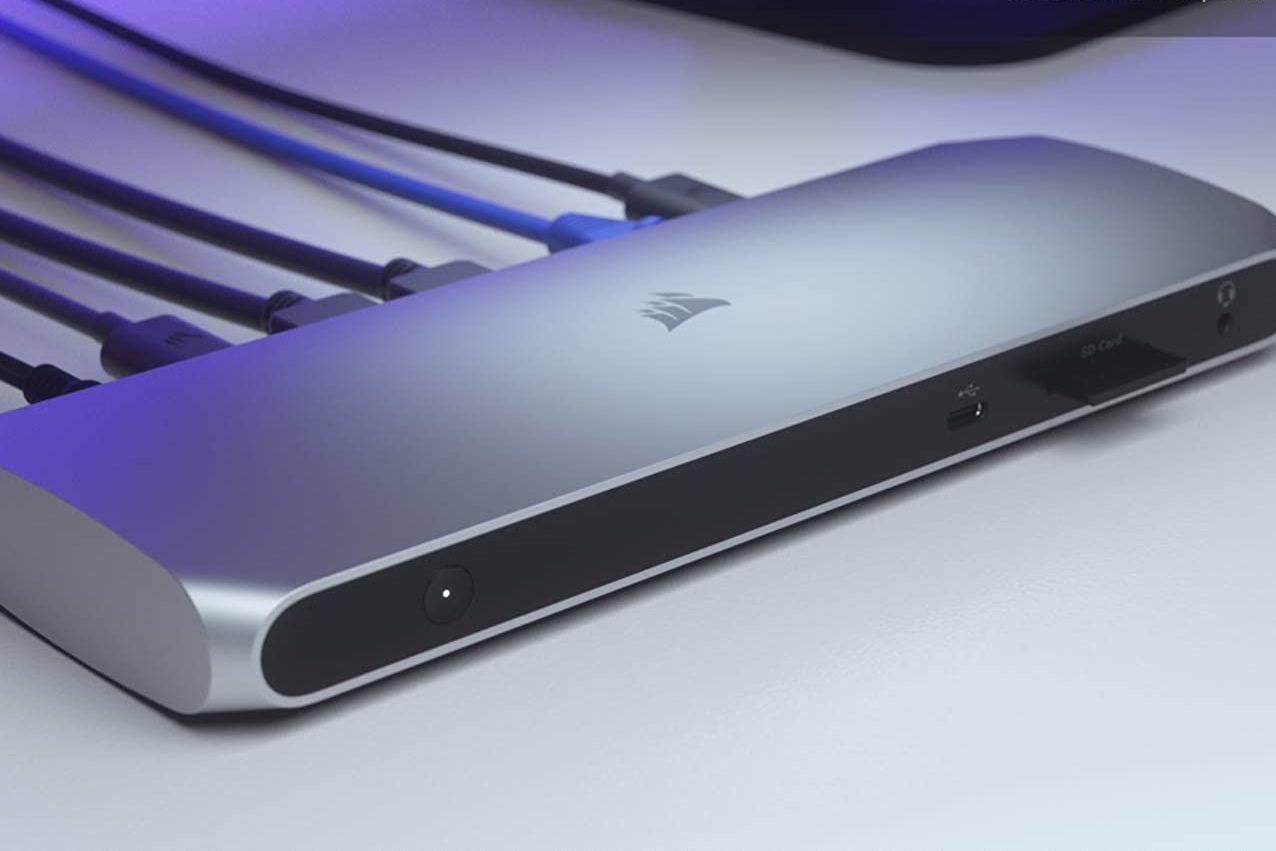 Another solid Macbook dock is the Corsair TBT100. This dock gives users a modern look while offering fantastic cable management capabilities.
The TBT100's port assortment is very impressive with two USB 3.2 Type-C ports, a Thunderbolt 3 port, two HDMI 2.0 ports, USB 3.1 Type-A port, a Gigabit Ethernet port, a headset jack, and an SD card reader.
Along with all the available ports, this Macbook dock also offers support for two 60 Hz 4k displays.
Its $250 Amazon price tag is not a bad deal either.

One more solid entry into the Macbook dock offerings is Belkin's Thunderbolt 3 Dock Pro. The front of the dock has one USB 3.1 Type-A and one Type-C port plus it offers an SD card reader and audio jack.
Around the back of the unit, the Belkin Macbook dock employs four USB 3.0 Type-A ports, DisplayPort, and Gigabit Ethernet ports and a Thunderbolt 3 pass-through. The Belkin also enjoys a 170-watt power supply plug that will charge your Macbook.
This impressive Macbook dock has a hefty price tag at $450, but if you have the cash to spare, this may be the one you want.

If price and space are factors, then perhaps another Belkin alternative Macbook dock will suit your needs. The Belkin Thunderbolt 3 Dock Core offers relief on both fronts. The unit is compact, making it easy to carry with you on your travels.
This Macbook dock converts its one Thunderbolt 3 into one DisplayPort and one HDMI port (both supporting 4K UHD monitors at 60Hz), one USB-C PD, two USB-A ports, one audio in/out jack, and a Gigabit Ethernet jack.
Of course, with a unit so compact, there must be a drawback, right? Well, only one, so far as we can see. The unit comes supplied with an integrated 6.8-inch Thunderbolt 3 cable which cannot be replaced. So, if you are one of those travelers that will be using this Macbook dock constantly, be careful when handling the cord.
Pricewise, the Belkin Core is much more reasonable at $169.99.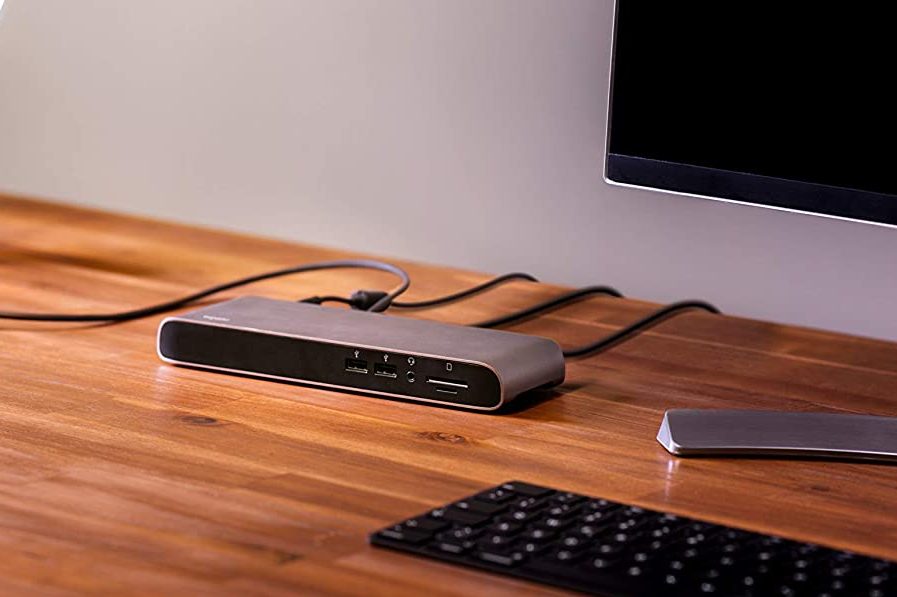 The Elgato Pro Dock is one more Macbook dock worth mentioning. This impressive dock comes loaded with two USB 3.1 Gen 1 Type-A ports, two USB 3.1 Gen 2 Type-C ports, a DisplayPort, a Gigabit Ethernet port, both headset (headphone and microphone), and headphone-only audio jacks, SD and microSD card readers, and a Thunderbolt 3 pass-through.
This beast of a Macbook dock also offers a Display port that supports 4,096 by 2,160 resolution at 60Hz while the units Thunderbolt 3 port has the capability of supporting a display with 5,120 by 2,880 resolution at 60Hz. You can connect two monitors at the same time though the resolution of both displays will diminish.
This monster Macbook dock will set you back $334.
Article continues below headlines
---
We know not all Macbook Pro consumers have the 16" version, so we did a little research for those who employ the use of the 13" Macbook Pros, and here are a couple of worthwhile selections.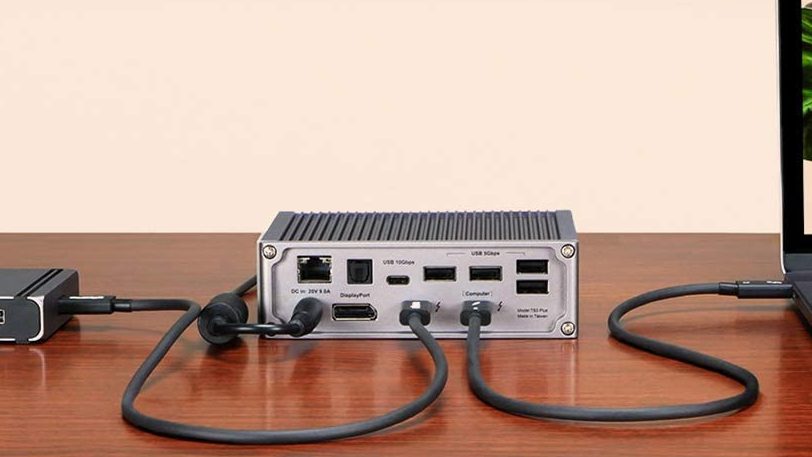 This Macbook dock is the best on the market for the 13" Macbook Pro. It comes with three 40Gb/s Thunderbolt 4/USB 4 ports and four SuperSpeed USB-A 3.2 ports with 10Gb/s throughput. It also allows you to extend your display onto a second screen in 4K (or 6K with Apple's Pro Display XDR).
The device only allows for 60 watts of power delivery, which makes it tough for the larger Macbooks but is ideal for the 13" versions.
The CalDigt Macbook dock is now selling for $229.99.
Kensington SD5700T Thunderbolt 4 Dock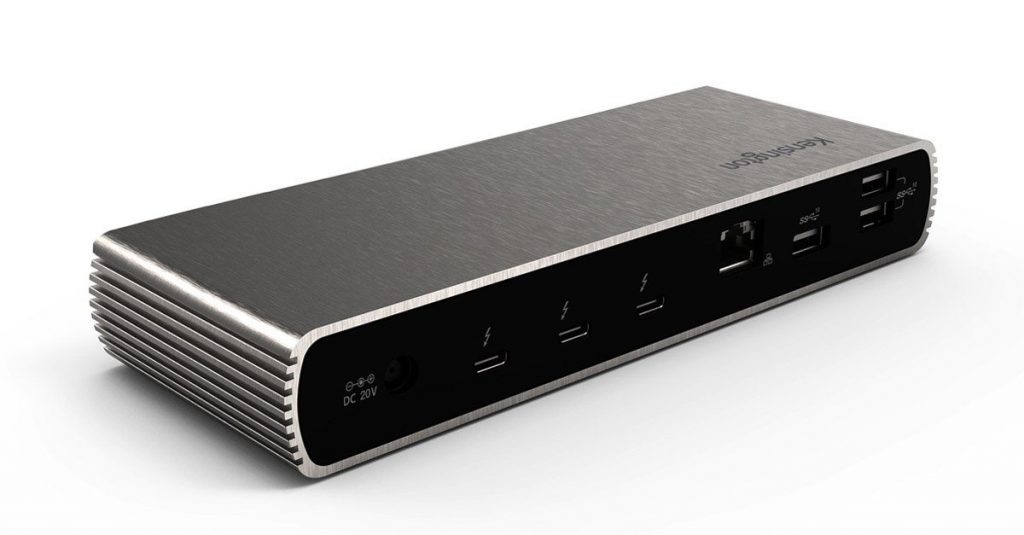 Finally, we have the Kensington SD5700T model. This device is loaded for bear as its price tag will attest. Owners will be pleased with its three Thunderbolt 4 ports, three SuperSpeed USB-A ports, an SD card reader, a combination audio input/output jack, and a Gigabit Ethernet port.
The Kensington Macbook dock also offers 90 watts of power delivery, making it a worthy option. If you don't mind the $396.99 price tag, the SD5700T could work for your docking needs.
The Best Macbook Pro Dock For You
As you can see, Macbook docks are no laughing matter when it comes to price. That, combined with the always lofty Macbook Pro price can make for an expensive proposition. But those finding Apple to their liking pretty much know what they are getting into when it comes to opening their wallet.
As always, do your due diligence when it comes to purchasing a Macbook dock. The above recommendations may not suit everyone, so look around. There are plenty of options and prices available, we have chosen the ones that seem to offer everything one could ask for in a Macbook docking station.