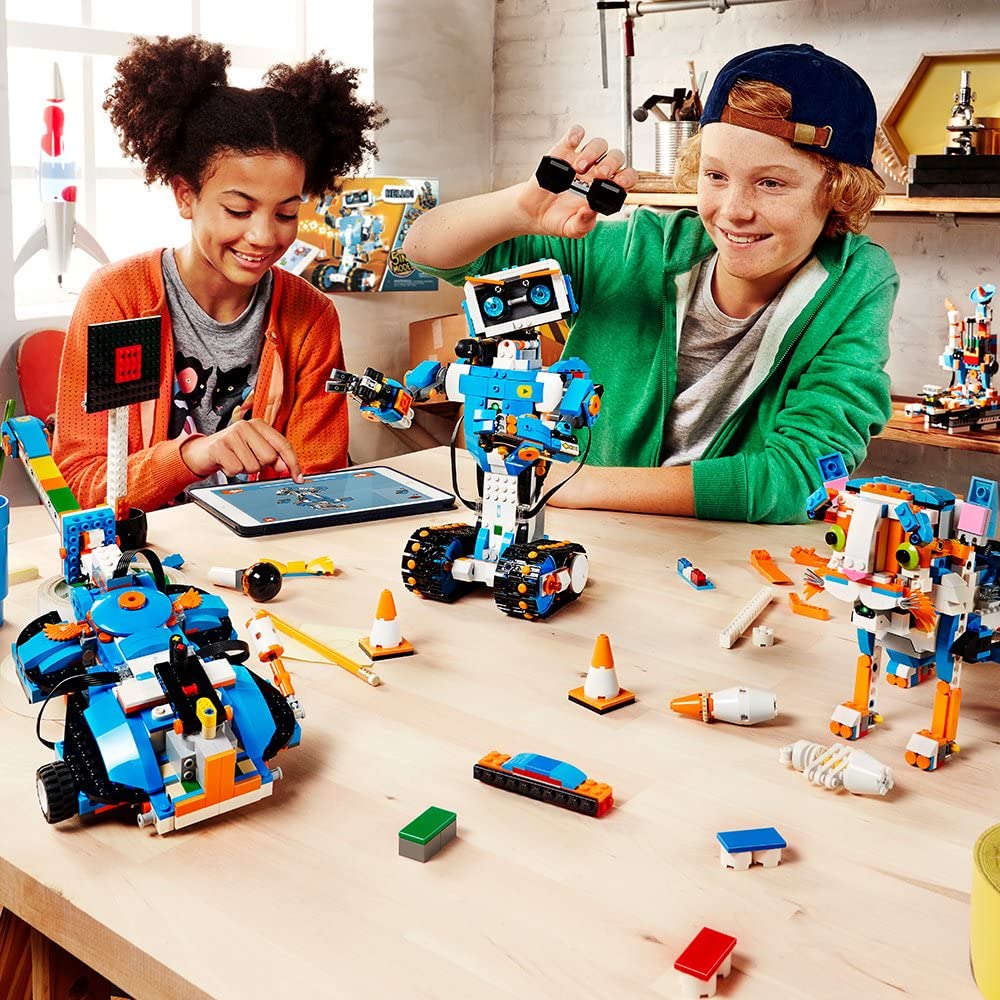 In today's modern world robots are as fun as they are functional. Whether you realize it or not, many of us utilize various kinds of robots in our everyday lives. From robot vacuums to even emerging full-on robot assistants, robots are everywhere. Many businesses are now even picking up on how useful employing the use of robotic technology can be. However, perhaps the coolest thing about robots, is that building them can actually be both a fun and educational pastime for both adults and children alike. That being said, we scoured the web to uncover some of the best beginner robot building kits that there are. Take a look at the awesome options that we found.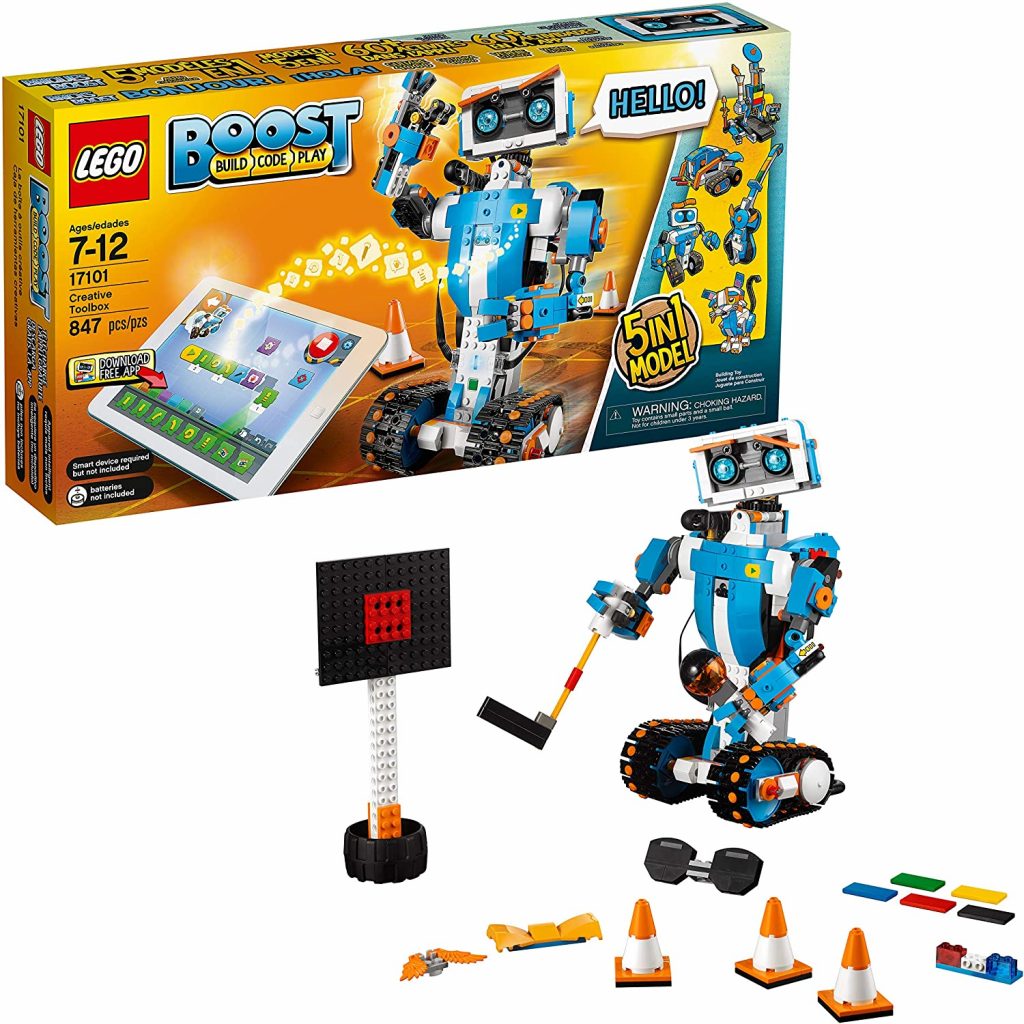 WHY IT'S THE BEST – The Lego Group is known for its quality products and fierce understanding of what attracts both kids and adults to their brand. Lego Boost is a wonderful representation of that understanding because it is a robot kit that at its core is a lego set, but has the propensity to teach basic coding skills. Combing basic coding skills with the fun of Lego is perfect for youngsters aspiring to have a career in the STEM fields or even adults who are unfamiliar with coding as a concept. Lego Boost even garnered the coveted gold Toy Of The Year seal in 2018 for its outstanding design, teaching potential, and functionality.
The Lego Boost robot kit is comprised of 847 different pieces that can be combined in five different ways to create five different types of robots. Each robot can be programmed to perform its own unique set of movements. For example, Vernie the robot can dance. This robot kit is also great because all the programming is done through a free-to-download easy to use app that can be utilized on either a phone or tablet.
PRICE – From $222.00 on Amazon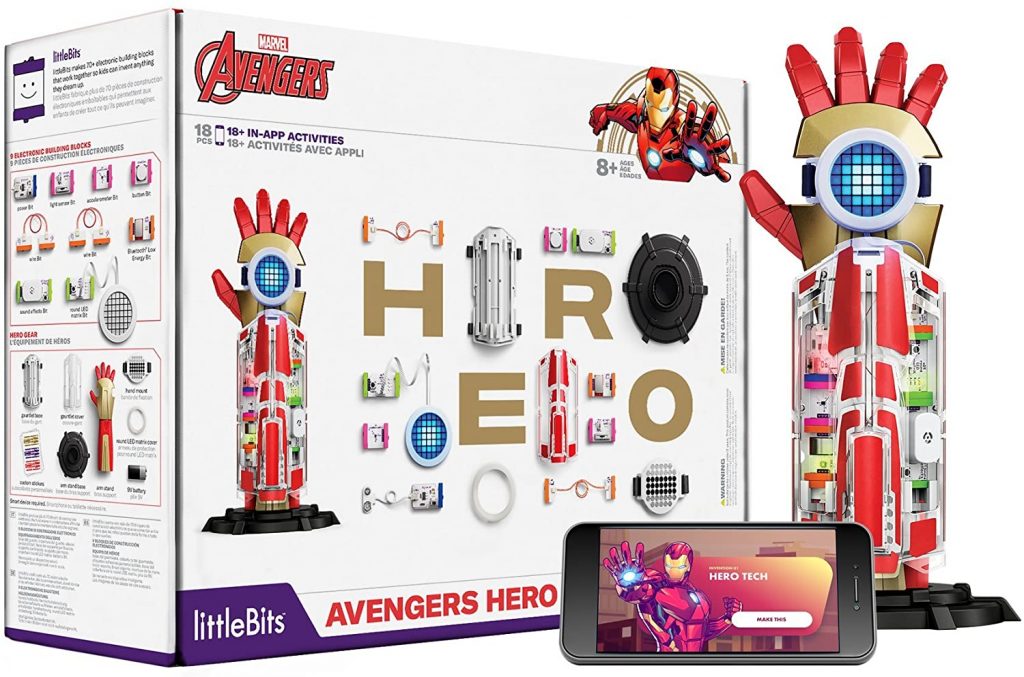 WHY IT'S THE BEST – The Avengers Hero Inventor Kit by Little Bits is one that is made for kids who love both Marvel and robots, but it's also great for adult fans, too. With this robot kit, builders are able to construct and wire their very own working Iron Man glove. Upon completion, there are 10 different authentic Avengers sound effects to play and as an alternative, you can even record your own. This kit, too, is ideal for parents wanting to introduce their children to the principles of STEM.
The entire build process is conveniently integrated within an app where kids and adults alike can partake in 18 different activities upon the robotic device's completion. Sticker sheets are also included so you can customize your device any way that you see fit.
PRICE – $109.54 on Amazon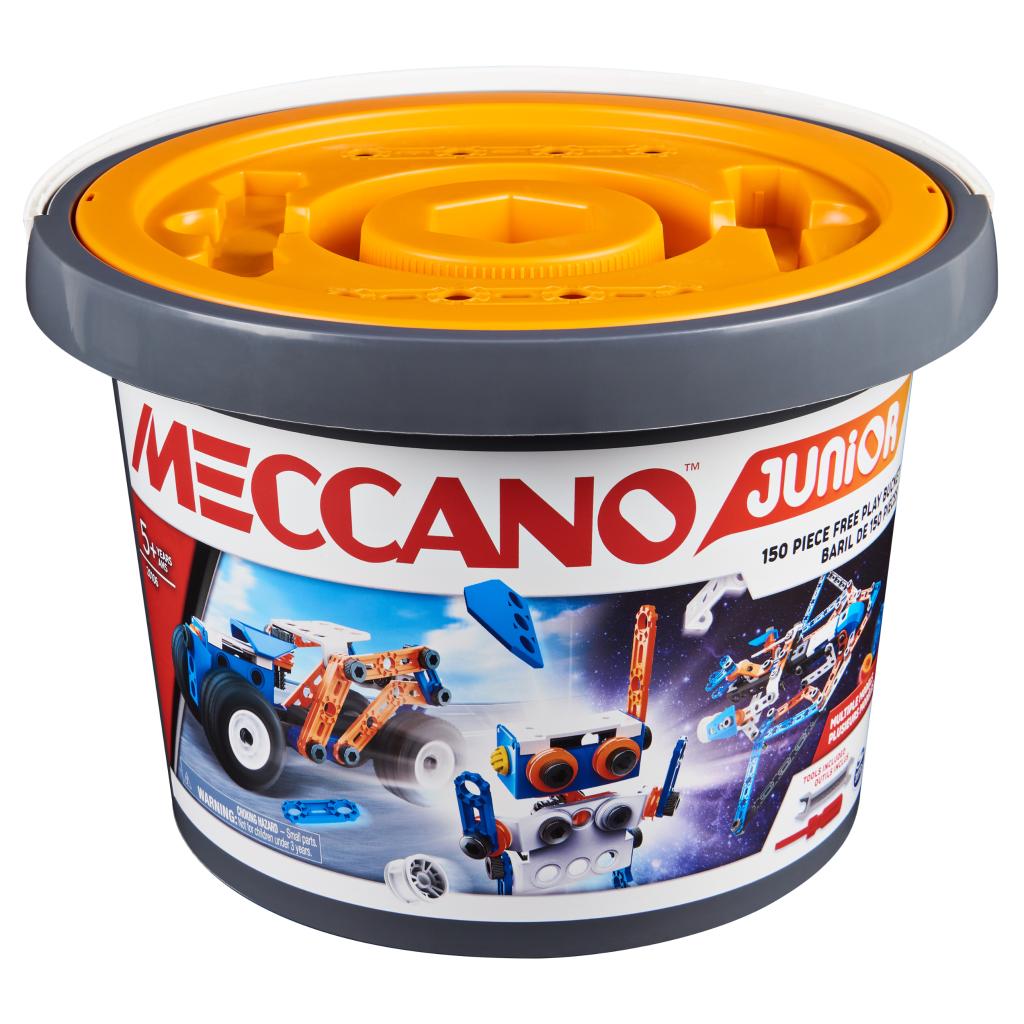 WHY IT'S THE BEST – Meccano is the robotics division of the wildly successful and innovative toy company Spin Master, and they are one of the premier makers of beginner and advanced robot kits alike. And this Junior Open Ended Bucket robot kit is the ideal option for the youngest of beginners. It is a 150 piece set the comes with two different tools and instructions on how to build 3 different working robots.
However, given that the pieces are designed to fit together in a virtually endless amount of ways, young builders can even take it upon themselves to build their very own creations. This robot kit is ideal for ages 5 and up. Parents can also help kids find additional inspiration for potential creations directly on Meccano's website. What's more, is that all of this comes at an unbeatable price that will leave your checkbook smiling.
PRICE – $29.99 at Target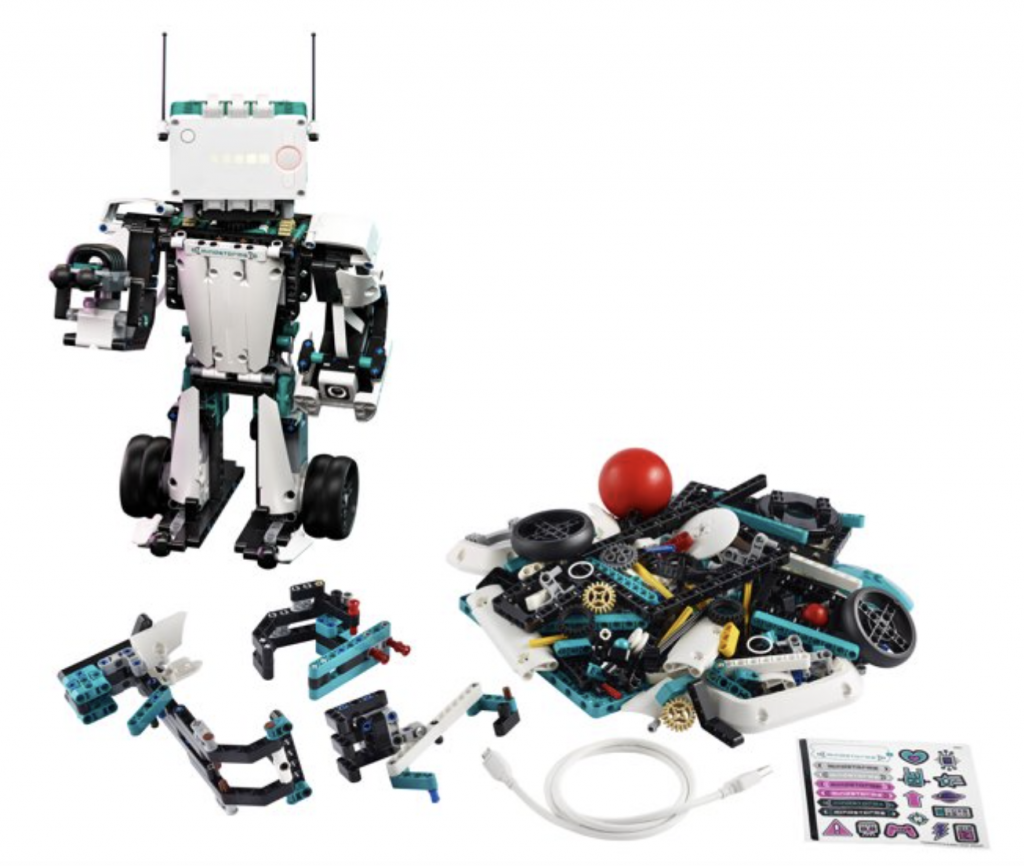 WHY IT'S THE BEST – While Lego Boost might be ideal for the newest of aspiring robot builders, the Mindstorm kit is perfect for those looking to take their skills to the next level. This set works with the easy-to-use programming kit Scratch, but it is also compatible with a more advanced programming language called Python. Robot lovers young and old will love the upgraded sensing capabilities and enhanced movement options that these Lego robots can expertly execute.
However, given that this robot kit delivers at a whole other level, it will run you a bit more than most other options. Still, if you're serious about robot building and have the means to splurge a bit, then this is the way to go. From Scratch to Python, this is a kit that can grow with your abilities.
PRICE – $359.95 at Walmart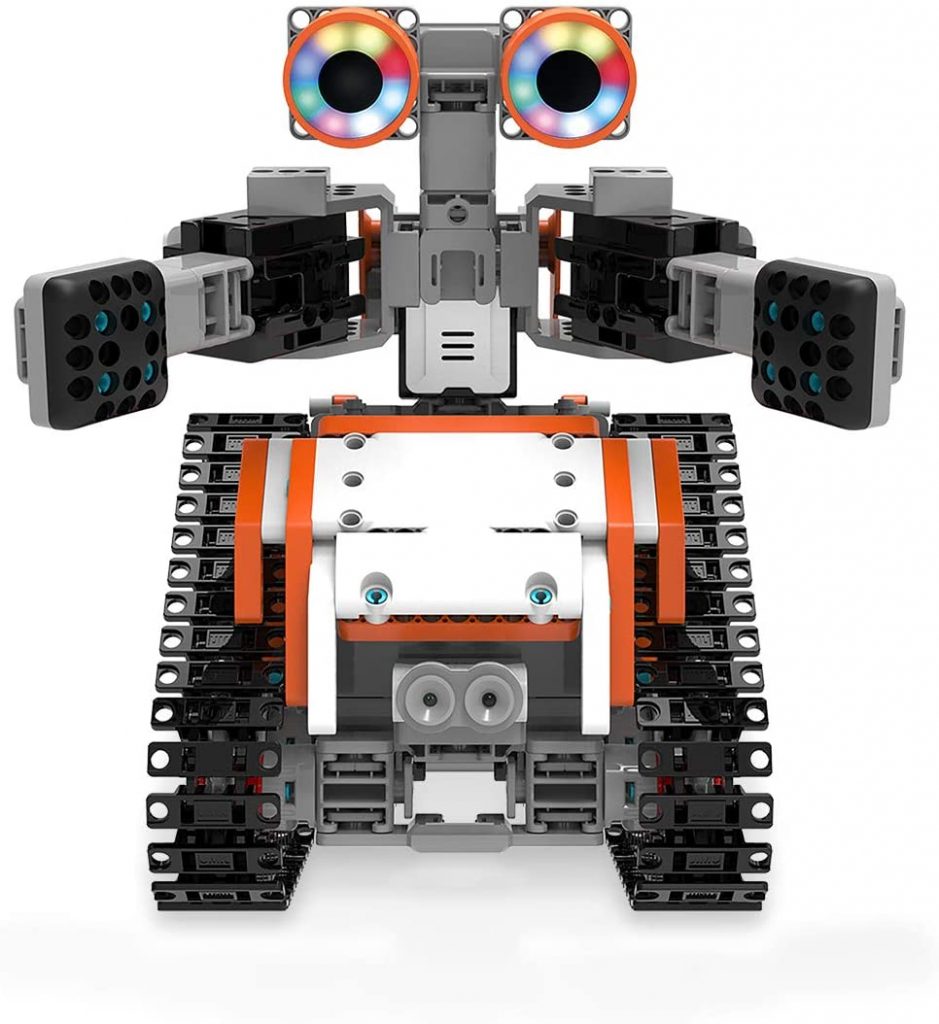 WHY IT'S THE BEST – The Ubtech Jimu robot kit is a nice balanced kit for beginners, that has the potential to keep you engaged even after you master some early skills. It is comprised of 387 snap-together parts for simple and straightforward assembly. This robot kit also works with both Blockly coding and Scratch so the builder can program the robot to navigate obstacles and pick up objects. Other capabilities include the potential to add both light and sound effects.
The Ubtech Jimu is a robot kit that has also garnered multiple awards including the Tillywig 2018 Brain Child Award and was a CES 2017 Innovation Awards honoree. Additionally, it has been featured in Time to Play Magazine on its 2016 holiday most wanted list and at the IFA awards in 2015.
PRICE – $111.26 on Amazon
THE CONCLUSION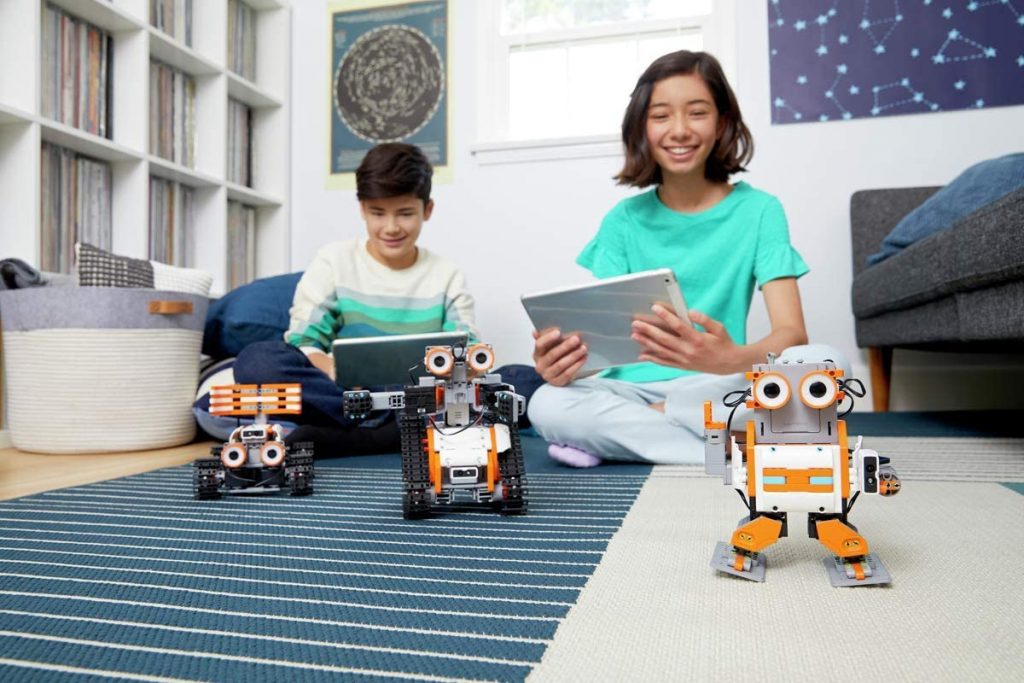 No matter what way you look at it, Robots are just plain cool. And with a range of building kits, constructing them has the potential to become a full-on hobby for both adults and children alike. In fact, robot kits can be particularly beneficial for young minds interested in learning more about the principles of STEM. So whether you're a new builder or have a young tot who is enamored with robot technology any of the above kits will get your building journey started off on the right foot. What is more exciting than potentially unlocking the untapped vectors of your very own imagination? Happy Building!