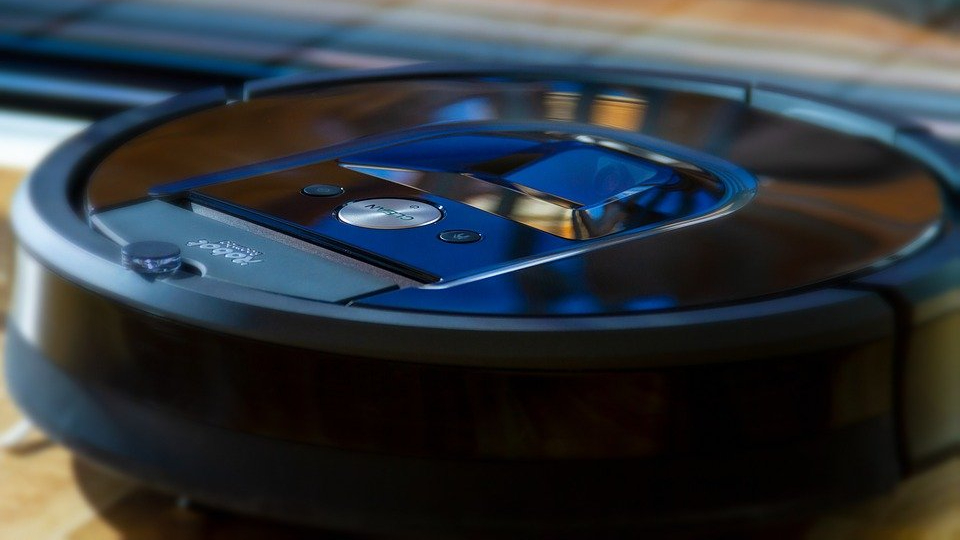 As we get closer to robots taking over the world, we may look back at those sucking machines as the beginning of the end. The sucking machines of which we speak are, obviously, robot vacuums. Designed to take the load off those who have little to no desire to push around a standup unit, robot vacuums can be as easy or as complicated as one wishes. We are here to help you choose the best robot vacuums.
The good with robot vacuums is that they never get tired. They don't get distracted, they don't get bored, and if they need to work on the daily, they don't complain. The best robot vacuums not only take care of crumbs, but they have the strength to also do away with pesky pet hair.
You can schedule a robot vacuum to traverse your home whenever convenient. You can have your robot vacuum wake up and clean before your feet even hit the ground. You can also schedule it to clean while you're out of town.
They don't need long cords to run them, nor do they need unwieldy hoses to get in the way. The best robot vacuums make life so easy that you barely have to lift a finger to make them work.
Many use sensors, lasers, motherboards, and Wi-Fi to help you set it up and then navigate your home to keep your carpets and floors clean.
Are you one of those "clean freaks?" Need to make sure your robot vacuum is in constant work mode? These things don't have a cord, so how do they run? Well, the best robot vacuums (all robot vacuums, in fact) have a charging dock. Before your robot vacuum runs out of juice, it will find its way back to the charging dock for a re-juicing.
Robot vacuums have an easy-to-remove dustbin to make cleaning easy, but some of the best robot vacuums can dump their trash on their own.
So, with all that in mind, let's see if we can help you choose the best robot vacuum for your cleaning needs.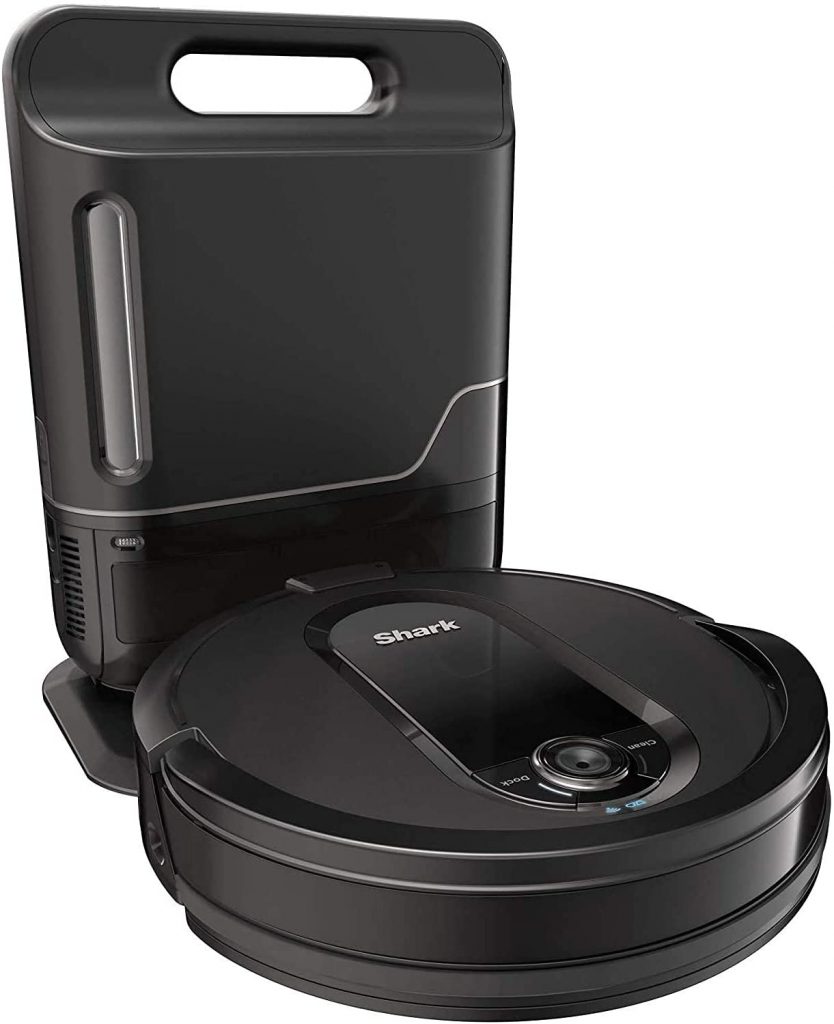 WHAT'S TO LIKE – You may not know it, but as far as best robot vacuums are concerned, the Shark brand is top-notch. With this Shark IQ, you won't have to even think about vacuuming for up to 30 days as this impressive unit has a bagless and self-emptying base that holds dirt and debris for that long.
Its powerful suction can handle large debris as well as pet hair and the self-cleaning brush roll easily removes hair. You won't have to deal with any hair wrap.
With the SharkClean app, you can set specific rooms or areas to clean from your phone or even use voice control with Alexa or Google Assistant to take care of the cleaning. The Shark IQ will also return to its dock for a recharge, then pick up where it left off if its job wasn't complete.
PRICE – $499.99 on Amazon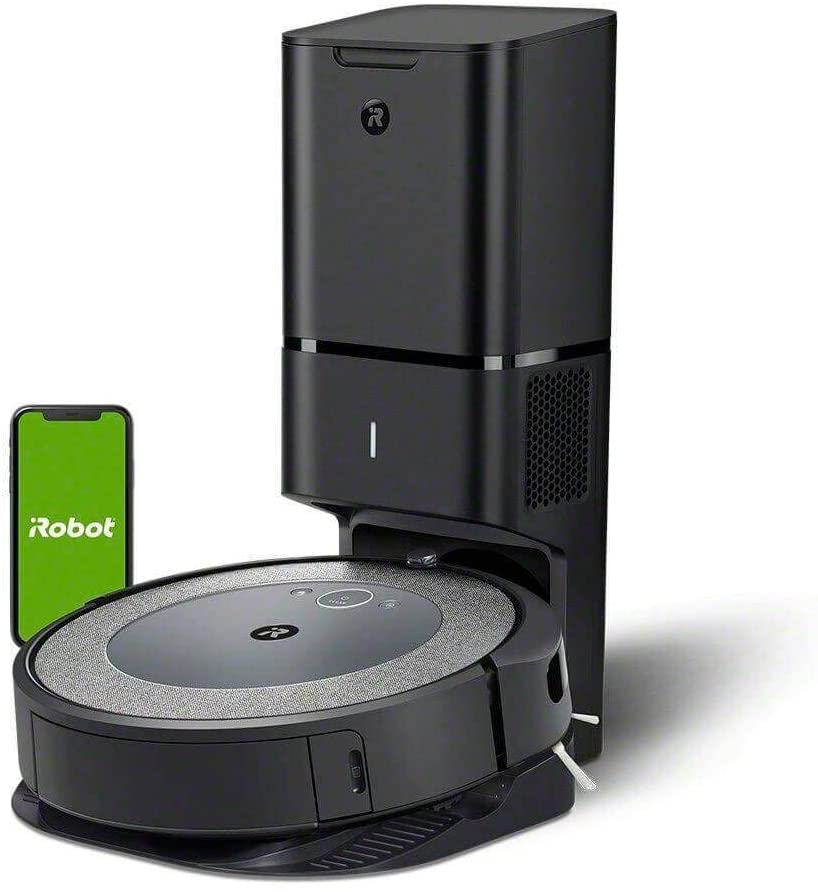 WHAT'S TO LIKE – Familiarity with the Roomba name should make potential consumers know this is one of the best robot vacuums on the market. What's very impressive about the IRobot Roomba I3+ is that this baby can empty itself for up to 60 days and you won't have to lift a finger.
The Roomba I3+ is a powerful vacuum. It can handle the most stubborn of dirt with its Premium 3-Stage Cleaning System.
You can control this robot vacuum with the iRobot Home app or by voice control. You can set rooms or areas as the vacuum navigates your home and maps it out for you. If you have pets, this is a great robot vacuum to have. It employs dual multi-surface rubber brushes to not only pick up the most stubborn of pet hair, but the brushes don't allow for hair wrap.
PRICE – $549.99 on Amazon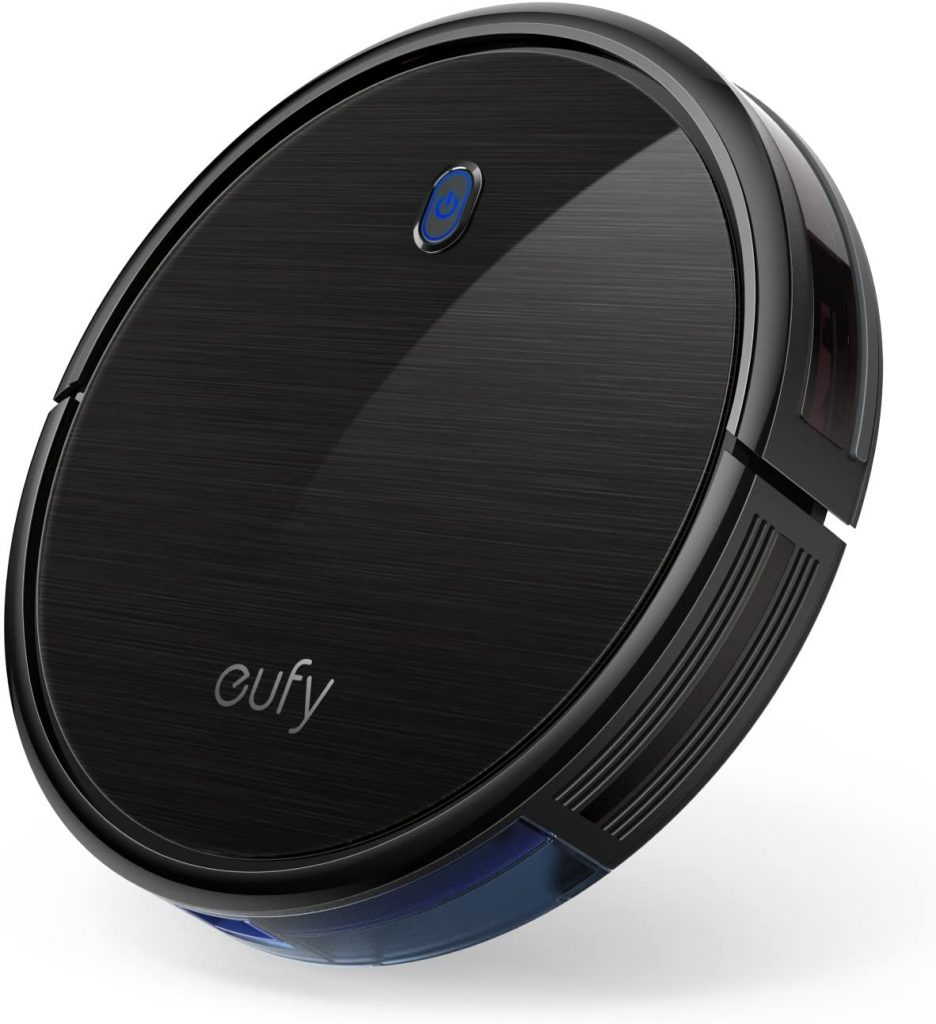 WHAT'S TO LIKE – Eufy is another name that may not be high on consumers' list, but this brand was voted the Best Robot Vacuum in 2018.
It's quiet and powerful. The unit can clean for up to 100 minutes and is slim enough to get under furniture. If you have an extra messy spot, the BoostIQ Technology will automatically boost suction power for 1.5 seconds to get that spot clean.
The RoboVac 11S comes with a charging base and remote control that allows you to set the unit and forget about it.
PRICE – $179.99 on Amazon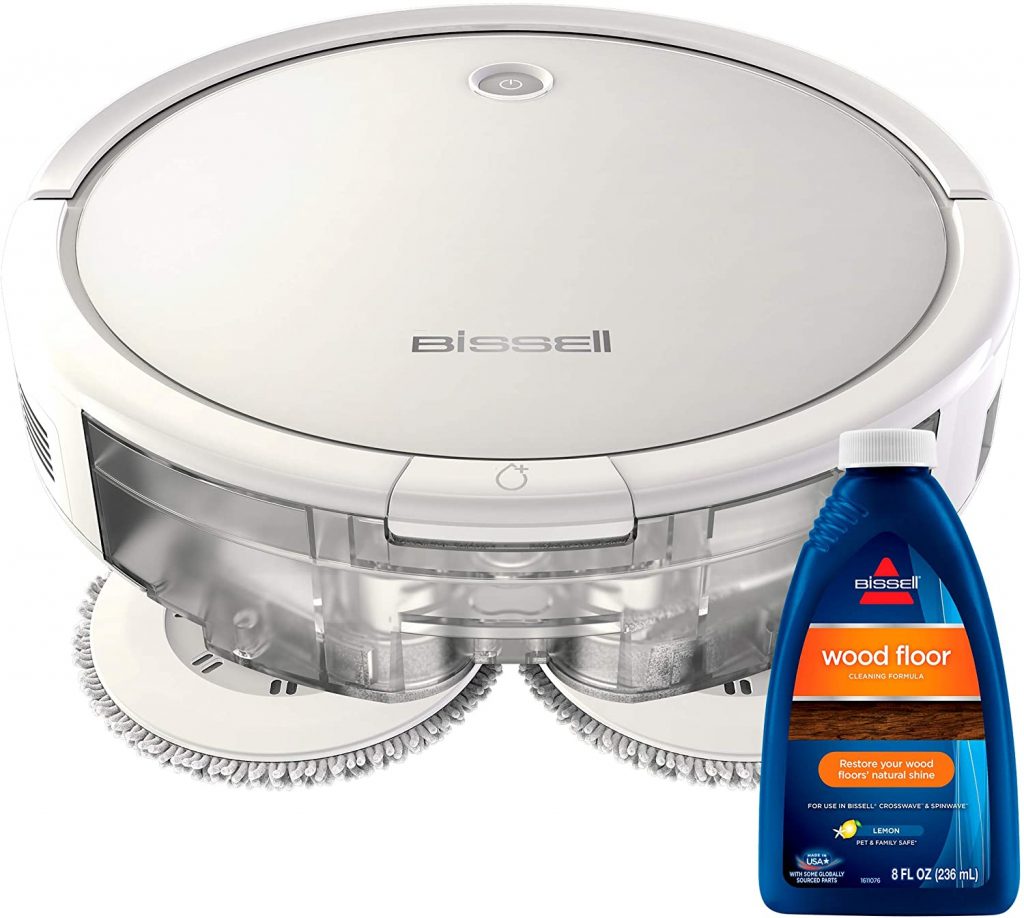 WHAT'S TO LIKE – What's cool about the Bissell SpinWave is that it's a two-for-one when it comes to the best robot vacuum. By that, we mean it not only does its vacuum duties, but it also doubles as a mop so it can mop floors, wood, or otherwise.
The SpinWave will provide up to 130 minutes of hardwood floor cleaning time and takes about 4-5 hours for a full recharge, where it will return automatically to its dock for the recharge.
When in vacuum mode, the SpinWave uses its Triple Action Cleaning System to get the job done with dual spinning brushes, a rotating spin roll, and powerful suction.
Bissell's SpinWave is easy to control with the Bissell Connect app as you can start, stop, and schedule cleanings.
PRICE – $299.99 on Amazon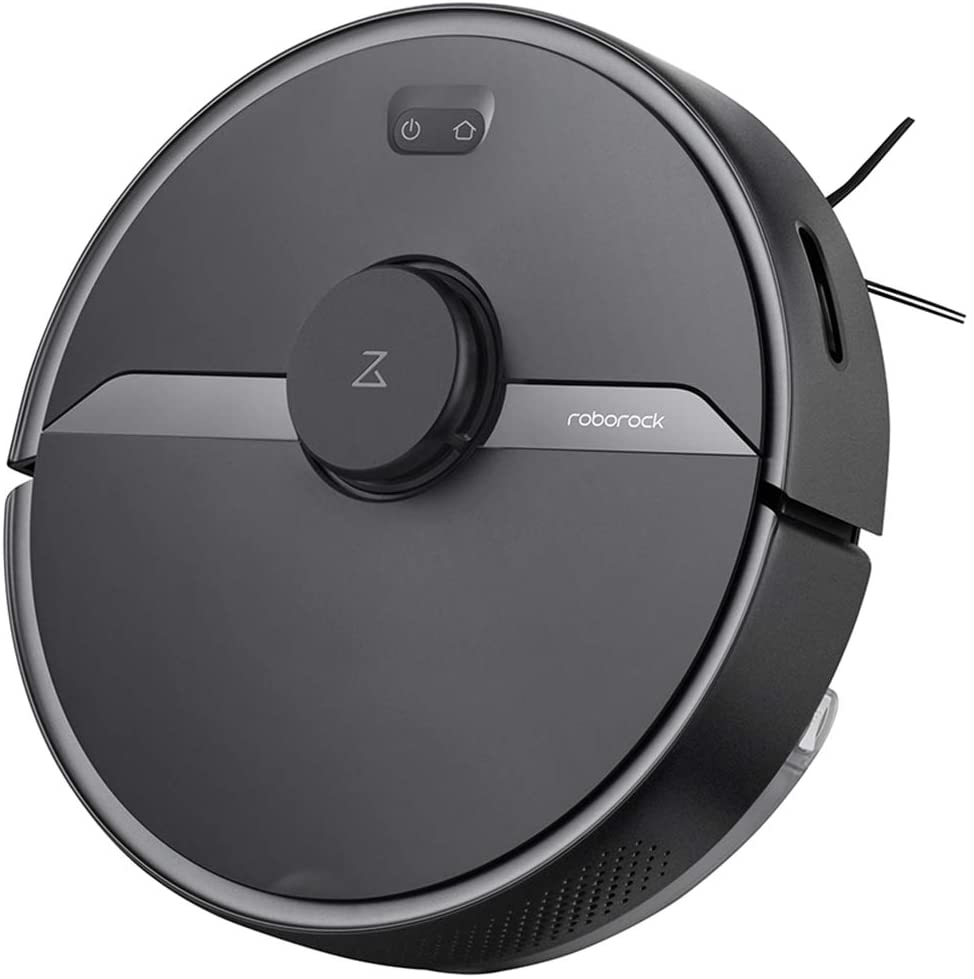 WHAT'S TO LIKE – The Roborock S6 is another highly regarded robot vacuum. While it's not the most expensive of the best robot vacuum, its price tag should equate to a solid unit. It does.
The Roborock uses Lidar Navigation, a high-precision laser, to navigate itself around your home. It does this with multi-level mapping and with advanced control with the S6 app, you can easily set no-go zones to protect fragile furniture or stop the unit from entering bedrooms.
The S6 will return to its docking station for a charge when the battery gets low, and you can also use Alexa, Siri, or Google Home to set the device to clean.
PRICE – $519.99 on Amazon
FINAL ANALYSIS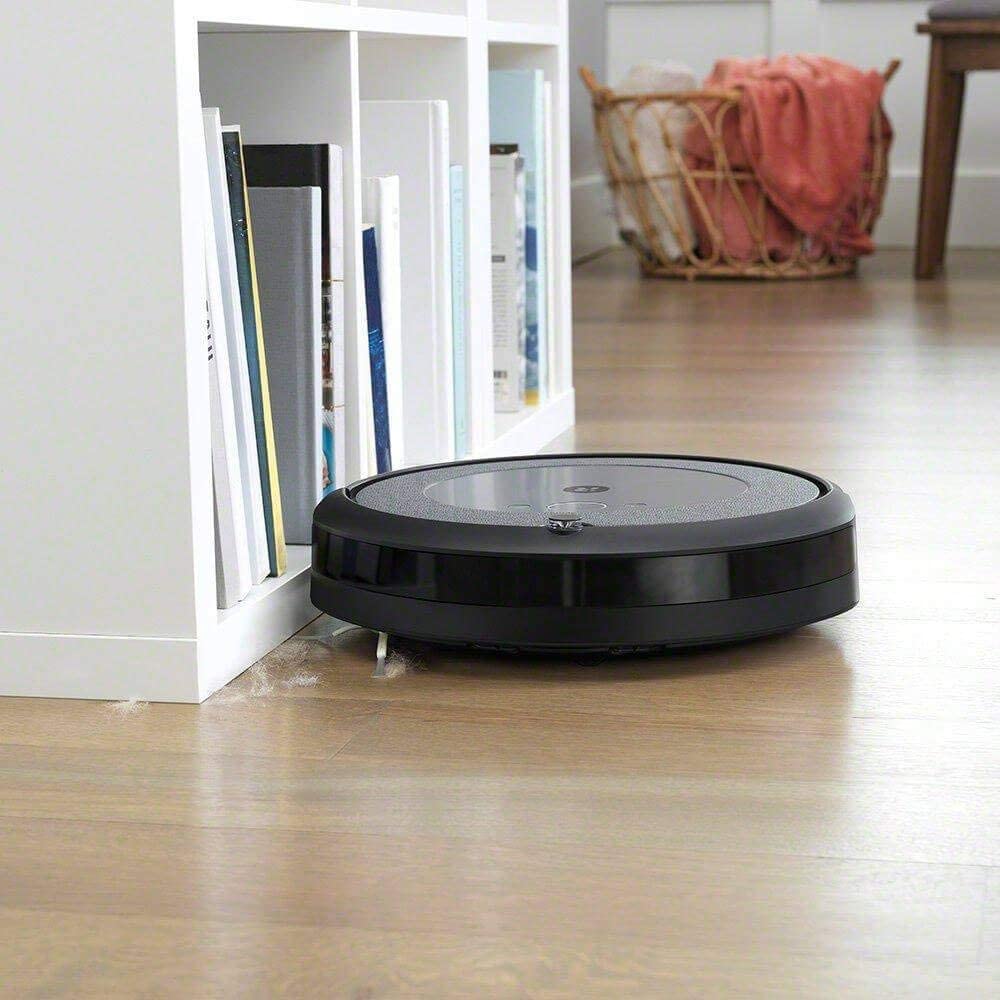 Other than the price of some of these beauties, what's not to love about the best robot vacuums? No longer will you have to drudge around with a vacuum, spending hours cleaning when you can simply program the robot to do the cleaning for you.
Obviously, there are a number of other robot vacuums on the market, but the above represents some of the best robot vacuums you will find.