In the Dyson Vs. Shark vacuum battle, the Dyson has the higher price point of the two.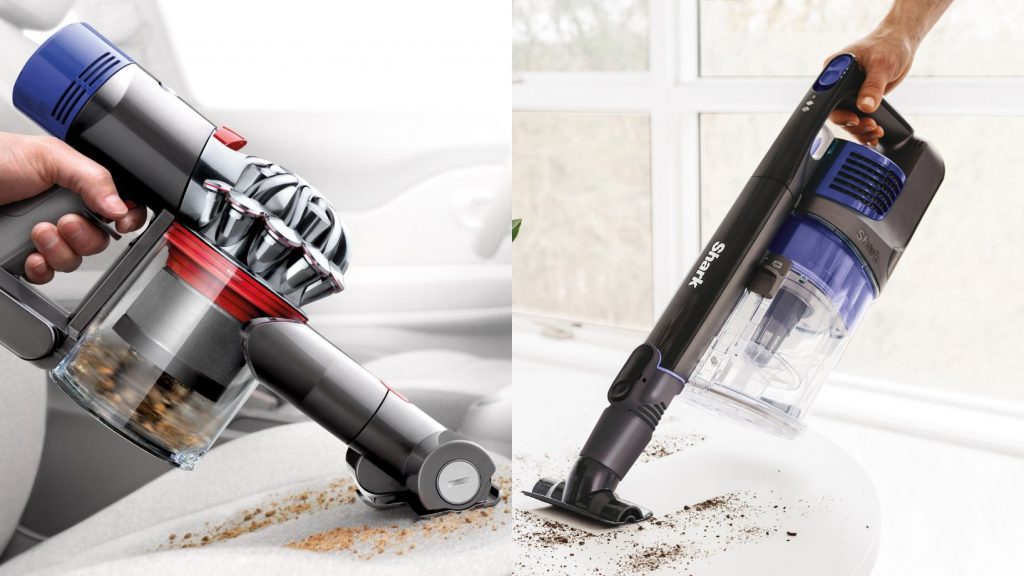 It's been a long summer. The kids have been coming in and out, bringing in dirt and grime from the outside world. Fido and Casper (your dog and cat) have had a virtual field day in the outdoors, only to carry it all, along with their shedding glory, into your once clean home. To top it off, your vacuum is on the fritz. You need a new vacuum, but not just any new vacuum. You need one that can fight all the dirty battles, especially pet hair, that need fighting. You need the best on the market and thank heavens our crack research team has narrowed it down to two solid brands – Dyson and Shark.
Which brand is better? Maybe our Dyson vs Shark breakdown will give you the answer you seek.
As we delve into which brand offers the most, you may need to answer a few questions before you begin your journey to happy vacuuming. The first question undoubtedly should be, what type of vacuum do you need? There is the upright vacuum, the stick vacuum, the robot vacuum, the canister vacuum, and the handheld vacuum.
The second question should be, how much money do you want to spend? Yes, there are some brands (and models) that may require taking out a second on your home. Seriously.
A third question, but just as important as the first two, should be, what kind of features do I want to have with my new vacuum? Are you looking for a cordless vacuum with the longest period of running time? Do you want your upright vacuum to be light?
Does your vacuum need to come equipped with a DuoClean brush roll? We know there are plenty of you that own an animal (and some who own numerous animals) so finding a vacuum that can suck up tons of dog or cat hair is important.
While Dyson and Shark answer all those above questions, it now falls to you as to which model is the most attractive. Both have a wide range of vacuums in both price and choice but fear not, we are here to help try to make that decision a little easier for you.
---
Dyson Vs. Shark: UPRIGHT VACUUMS
---
If you looking for power, you'll want an upright vacuum. Here's how Dyson and Shark's offerings stack up in this category.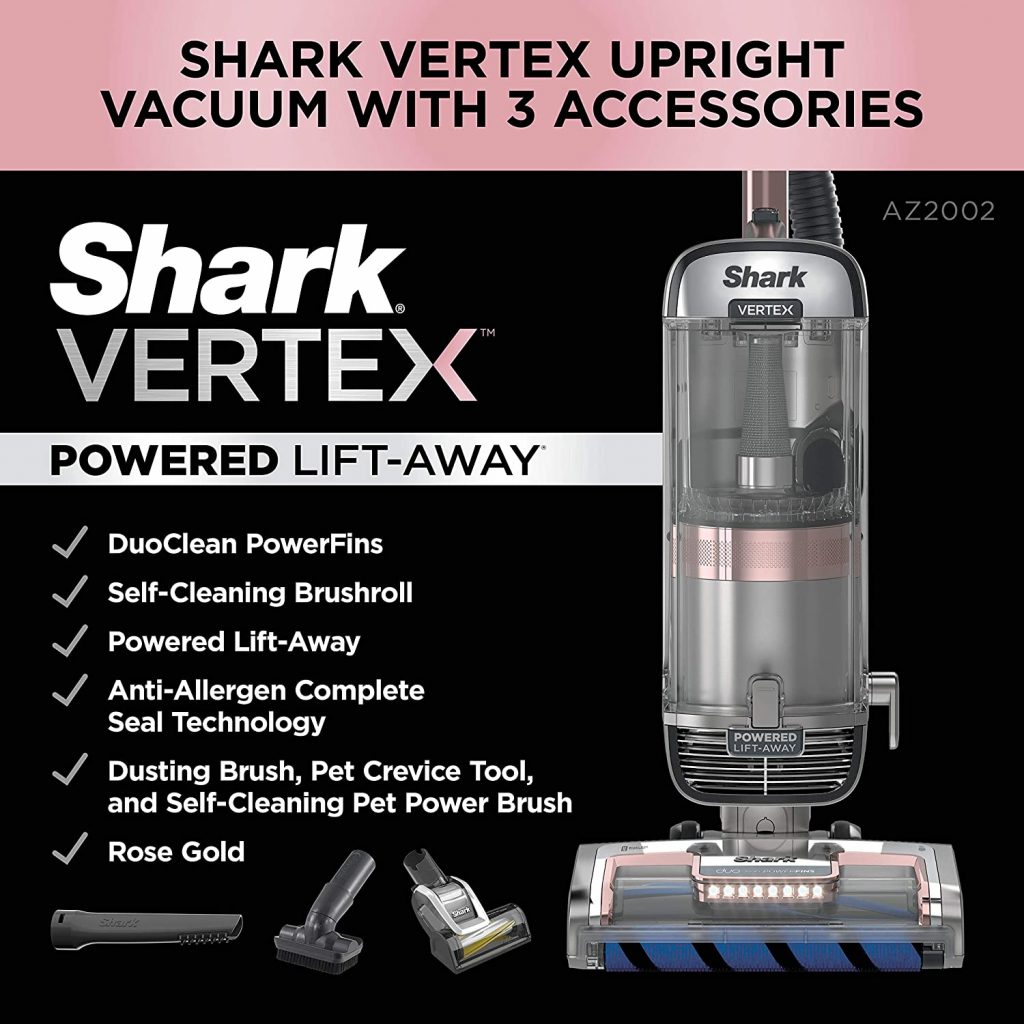 WHAT'S TO LIKE – This is Shark's most powerful vacuum ever made. The Shark Vertex DuoClean is equipped with DuoClean PowerFins to allow for continuous cleaning contact that digs deep into carpets and allows for constant contact with floors. The self-cleaning brush roll is designed for powerful pet hair pickup and no hair wrap.
WHAT'S NOT TO LIKE – Even for an upright vacuum, it is a little heavy at 16.38 lbs.
PRICE – $429.99
---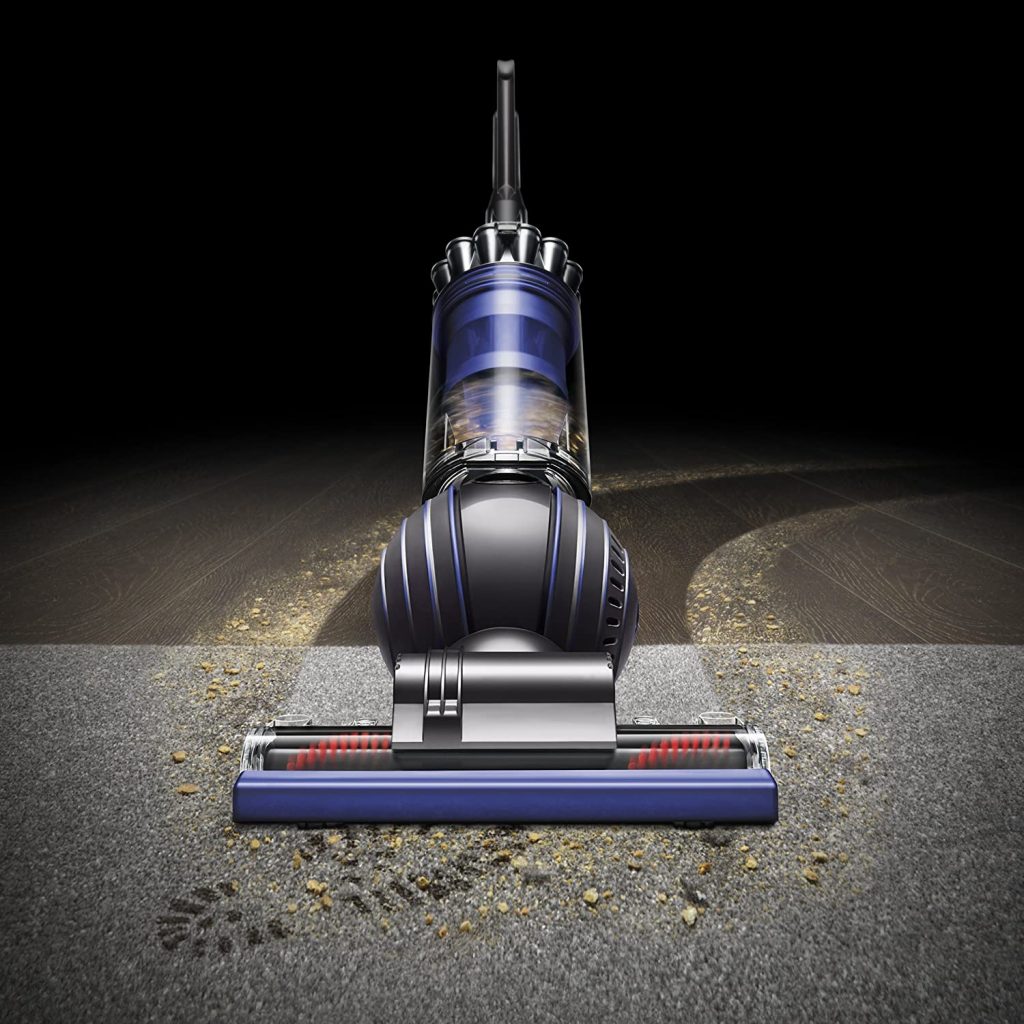 WHAT'S TO LIKE – The suction ability for the Dyson Ball Animal 2 is top-notch and top-rated. This unit is designed for pet lovers who desire to keep their pet's hair to an absolute minimum. It comes equipped with an adjustable cleaner head to allow for deep dives into the carpet to get out the worst of pet hair issues.
WHAT'S NOT TO LIKE – If you're not a fan of wielding around heavy objects, this one may be a turnoff as it clocks in at 17.4 lbs.
PRICE – As hefty as its weight, $580.00
---
SPECIAL FEATURES – Both brands have a few special features in the Upright Vacuum department. For Shark, they also offer the Shark Apex DuoClean, the Shark Navigator, and the Shark Rotator. Dyson counters with the Dyson Ball Multi Floor 2, the Dyson Small Ball, and the Dyson Cinetic Big Ball.
---
---
Dyson Vs. Shark: STICK VACUUMS
---
When it comes to both brands, their stick vacuum selections are their most popular models.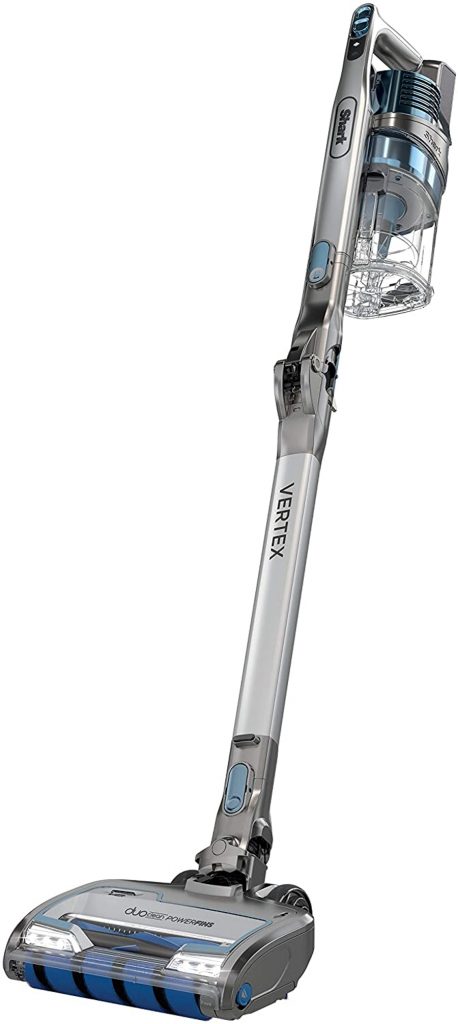 WHAT'S TO LIKE – Same name, but in a stick vacuum body. This is Shark's #1 selection when it comes to cordless vacuums. Like its Upright version, the Shark Vertex DuoClean provides a DuoClean PowerFin brush roll to get at the deepest of dirt. It also offers 60 minutes of runtime if you're on a Saturday cleaning bender.
WHAT'S NOT TO LIKE – Maybe not a huge deal but the Stick version of the Shark Vertex DuoClean has a smaller dust bin capacity.
PRICE – $349.99
---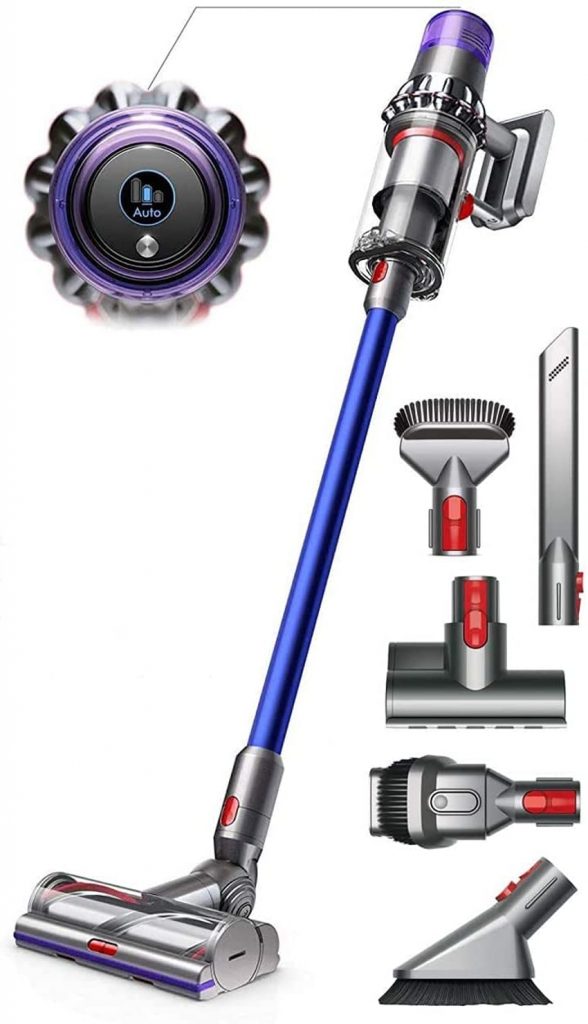 WHAT'S TO LIKE – This new Dyson V11 Outsize is the improved and upgraded version of their earlier Dyson V11. With suction power and run time now at a premium, this Dyson is sure to satisfy. It offers users a 150% bigger bin than the original and as it's cordless, it can run for up to 120 minutes for the big home job.
WHAT'S NOT TO LIKE – When you're getting the best, you're paying for the best.
PRICE – $799.95
---
SPECIAL MENTIONS – Plenty to choose from with this list. Shark offers the Shark IONFlex DuoClean, Shark Rocket Pet Pro+, and the Shark Rocket Deluxe Pro. Dyson has a few more to choose from with its Dyson V10, Dyson V8, Dyson V7, and Dyson V6.
---
---
Dyson Vs. Shark: ROBOT VACUUMS
---
Robots? Vacuuming? Sounds like a way to make your life a heck of a lot easier. Let's look at what Dyson and Shark have to offer in this category.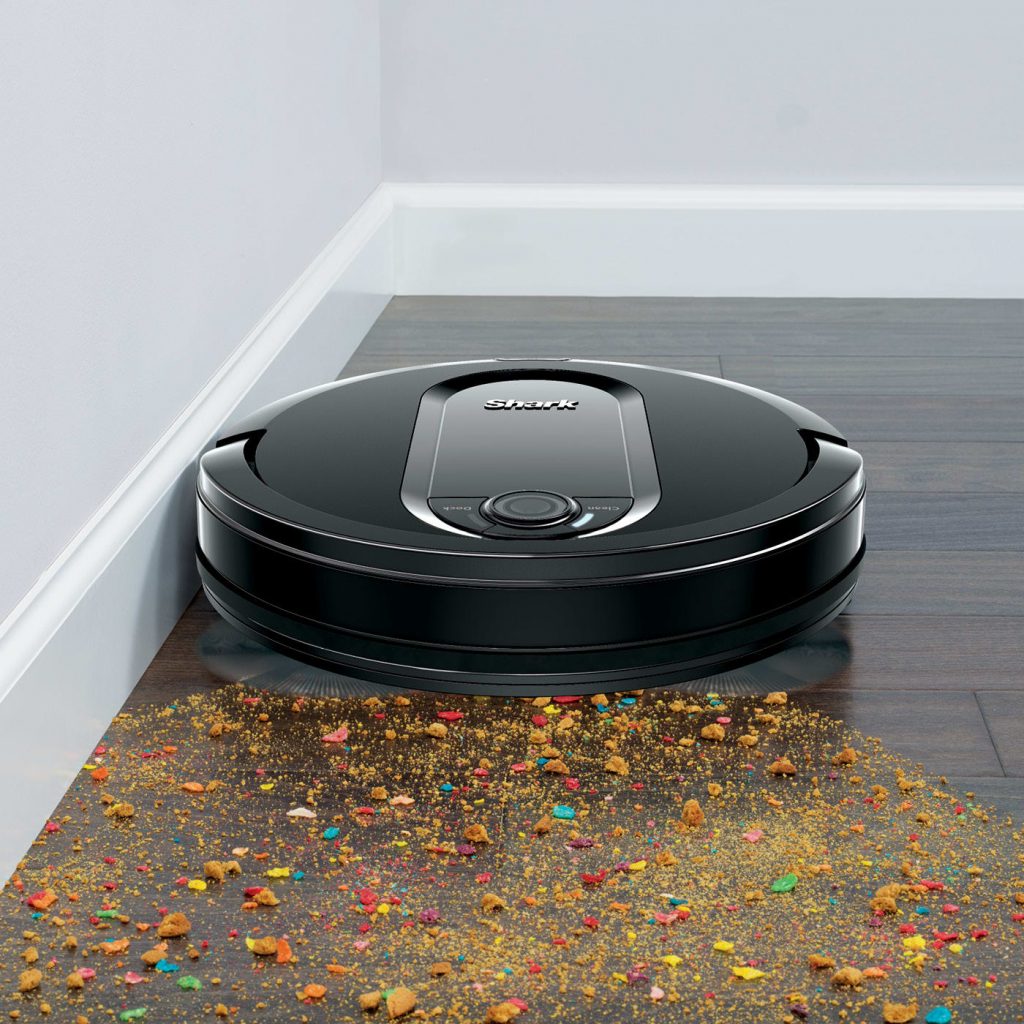 WHAT'S TO LIKE – Shark's top-of-the-line robot is the Shark IQ R100AE. It offers one of the rarest things in a robot vacuum, the ability to dump its own dirt. With the Shark IQ, it gives advanced mapping, great cleaning, then it returns to its docking station and empties itself.
WHAT'S NOT TO LIKE – This unit relies on boundary strips to block it from going where it shouldn't.
PRICE – $499.99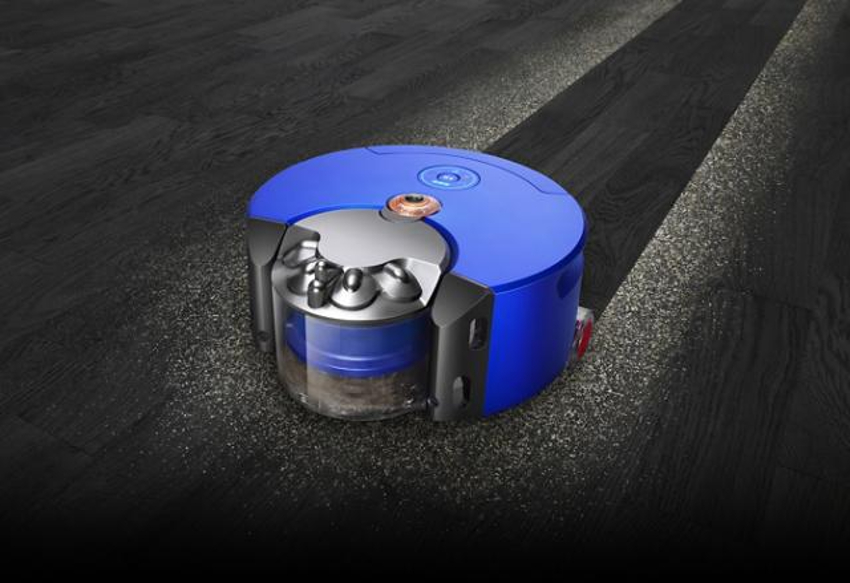 WHAT'S TO LIKE – Not much, since both robots are hard to find in the U.S.
WHAT'S NOT TO LIKE – See above.
PRICE – As these models are extremely hard to come by, if this is what you desire in a Robot Vacuum, be prepared to pay a large price.
SPECIAL MENTIONS – Shark offers a number of robot models if Shark IQ R100AE is a bit out of your price range. This includes the Shark ION RV871, Shark ION AV751, Shark ION 720 as well as a few other RV and AV models.
---
---
Dyson Vs. Shark: HANDHELD VACUUMS
---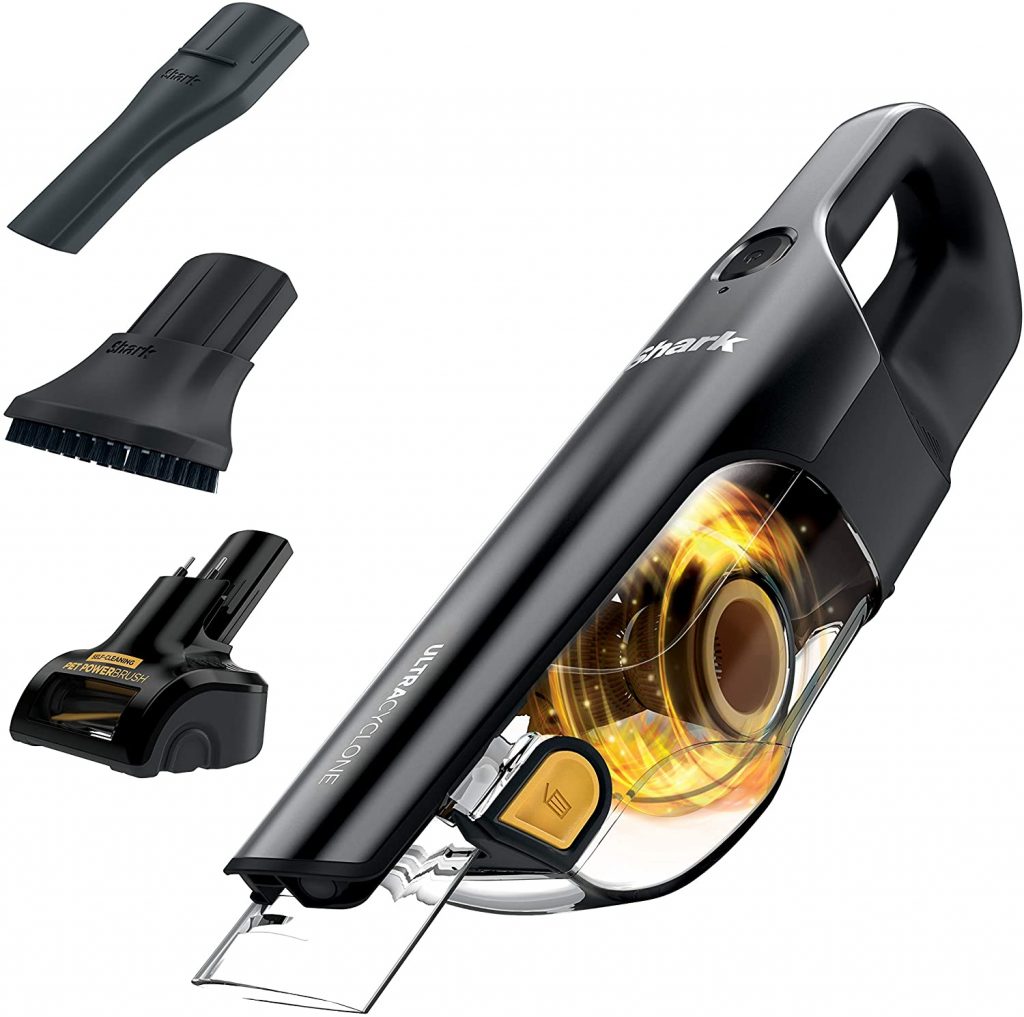 WHAT'S TO LIKE – This is the newest handheld from Shark. The Shark UltraCyclone Pet Pro Plus is immediately attractive with a nice lightweight of under 3 lbs. Its dustbin has a decent size of 0.45 quarts, and it has a tangle-free brush roll for that pesky pet hair.
WHAT'S NOT TO LIKE – Not much to dislike about this nice piece of equipment.
PRICE – $89.98
---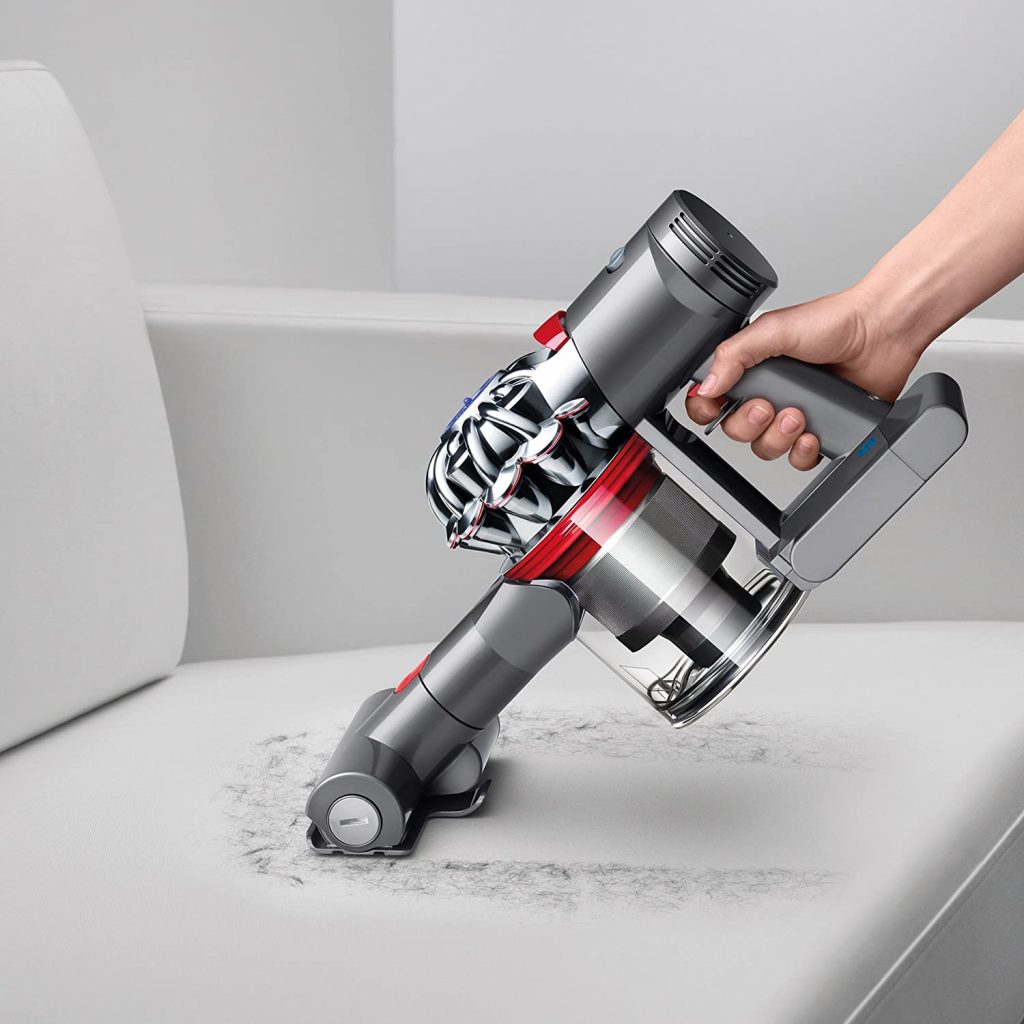 WHAT'S TO LIKE – The Dyson V7 Trigger offers cord-free cleaning right at your fingertips. It has a powerful motor to provide ultimate suction and a dust bin capacity of .15 gallons.
WHAT'S NOT TO LIKE – Without a doubt, we're going to have to say the price.
PRICE – $479.90
SPECIAL MENTIONS – Both brands are limited on options for handheld vacuums.
---
CANISTER VACUUMS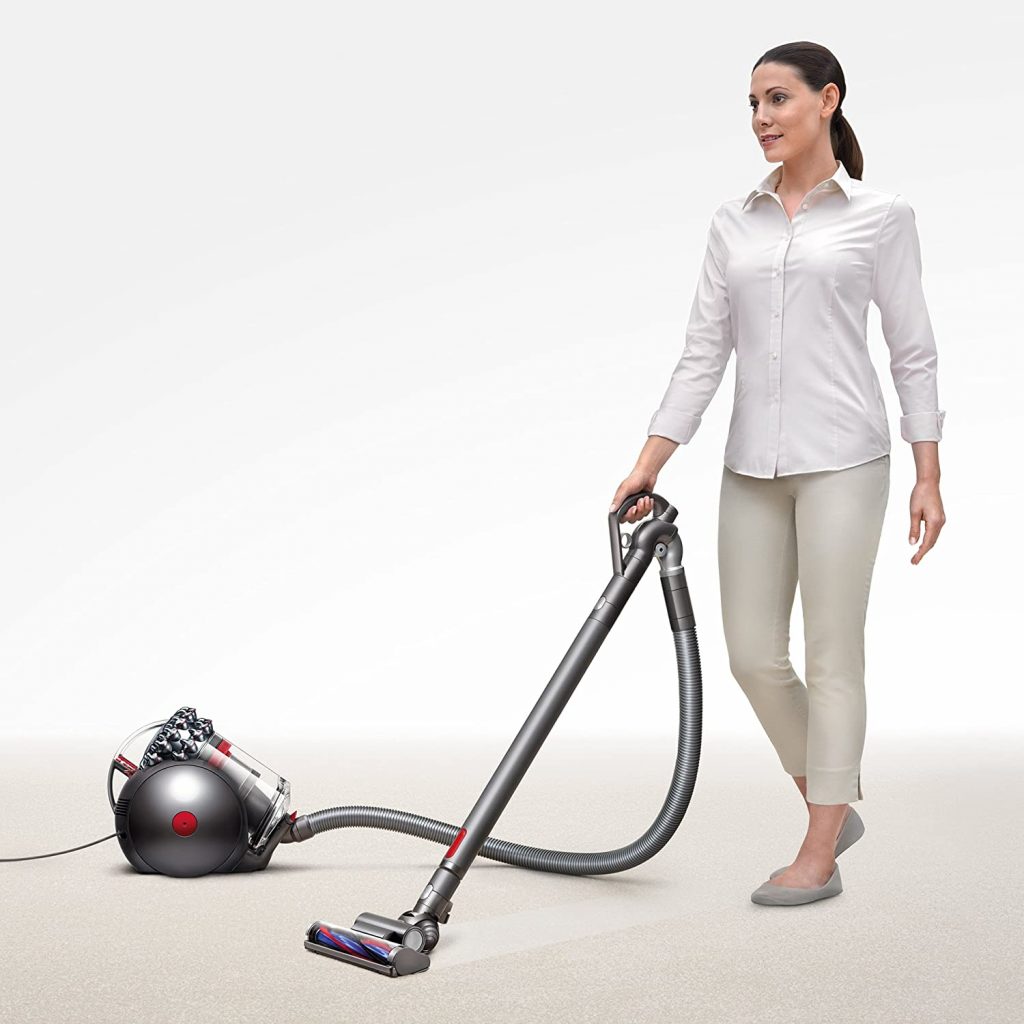 When it comes to canister vacuums, as with the robot models, this time Shark doesn't have anything to offer in terms of competition with Dyson. So, here is a shortlist of what Dyson has to offer customers: Dyson Ball Multi-Floor, Dyson Big Ball Multi-Floor, Dyson Big Ball Musclehead, and Dyson Cinetic Big Ball Animal.
---
WHICH TO CHOOSE
When comparing Dyson Vs. Shark, both offer great selections with their top-of-the-line models. For consumers, as we've mentioned before, it is all going to come down to a price point. The Dyson top-of-the-line selections look to be the higher priced, but if you have the cash to spare, they may be your best bet.
As always, do your research. Dyson is no slouch when it comes to sucking and cleaning ability and it's clear that their prices are much friendlier. Dyson is our pick for the best vacuum brand in the battle of Dyson vs. Shark.