Despite the unceasing chokehold inflation currently has on the nation, pet parents are still spending big on their furry babies.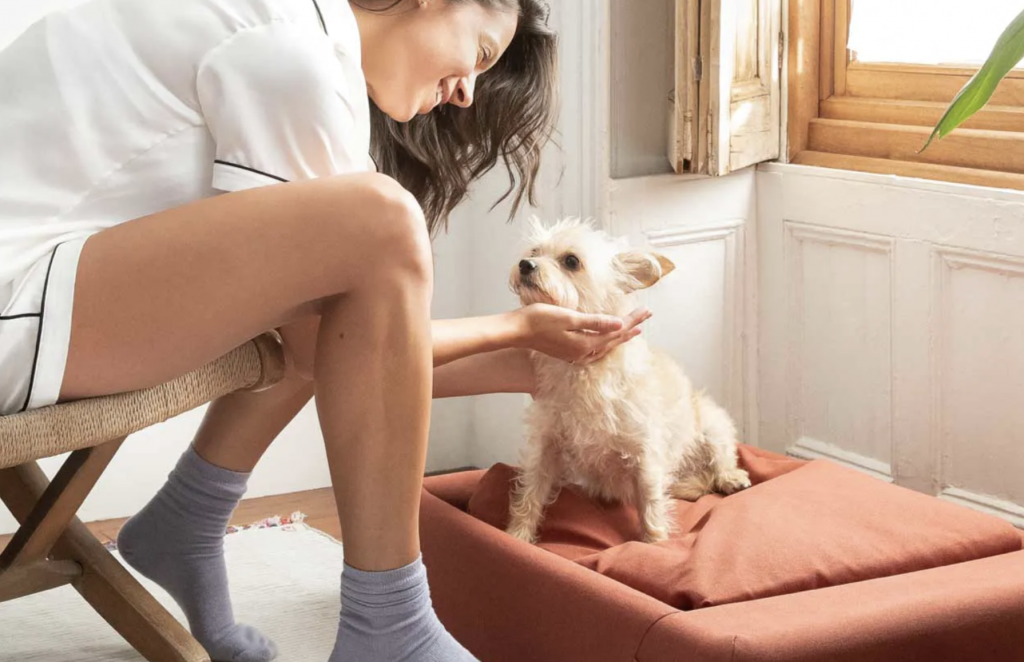 While inflation continues to wear down every day Americans, pet parents aren't letting their fur babies go without luxury food items. And who can blame them? Animals are the best and deserve nothing less if one's wallet allows it. This seems to be true for most folks, as Chewy revealed it's not seeing any significant trade down among pet food shoppers. Rival product retailer Petco shared similar stats last week, though both noted a decrease in spending on items like leashes and toys.
Interestingly, both retailers' comments fit the trend of folks spoiling their furry companions with meals that are similar to the human foods they eat. To capitalize on the shift, Petco recently partnered with Clif to sell a pet-friendly version of the company's popular snack bar. It also launched a line of frozen, human-grade meals for dogs. "Pet parents are driving one of the biggest trends the pet industry has seen as they increasingly seek out fresh, human-grade food for all members of the family," Petco CEO Ron Coughlin said in a release via CNBC.
Coughlin added that the growing humanization of pets is being led by Gen Z and Millennial consumers who are hyper-focused on their fur babies' health and wellness. In addition to offering pet parents more premium foods, Chewy and Petco use their health products and services as a way to compete with larger retailers like Amazon and Walmart. While bigger stores might be cheaper, Chewy expanded its range of animal health products with a line of pet wellness and insurance offerings called CarePlus.
Moreover, in its second-quarter earnings report, Chewy's net sales rose 12.8% from a year ago to $2.43 billion as pet parents moved toward fresher premium food products. Petco also noticed a boost as sales rose 3.2% to $1.48 billion and reported a similar shift in product purchasing. However, pet products aren't completely shielded from the pressures of soaring inflation. Over the summer, both companies reported slowing demand for things like crates, beds, leashes, and toys.
Since these items don't have to be replaced as often as perishables, pet parents are being a little more cautious as prices rise. But, Chewy said the downturn in these products is temporary and that it expects demand will recover. Petco's Chief Financial Officer Brian LaRose added his thoughts (via CNBC) to the sales decline of these items saying orders for the products are delayed, not canceled. Erring on the side of caution, both pet retailers have still tightened their full-year guidance. Petco said it now expects adjusted earnings per share of 77 to 81 cents with shares down 24%, while Chewy's stock is down 41%.
Meanwhile, some pet parents across the pond are struggling to keep their furry buddies fed. With Britain's soaring fuel and energy bills, folks are turning to food banks for their cats and dogs. According to Fortune, animal charity, RSPCA provided meals for 19,500 dogs and cats in the north of England last month with Pet Foodbank Service in the south of Wales delivering 46,000 meals for animals. And, in some instances, owners are desperate enough to feed their pets pasta or rice.
---