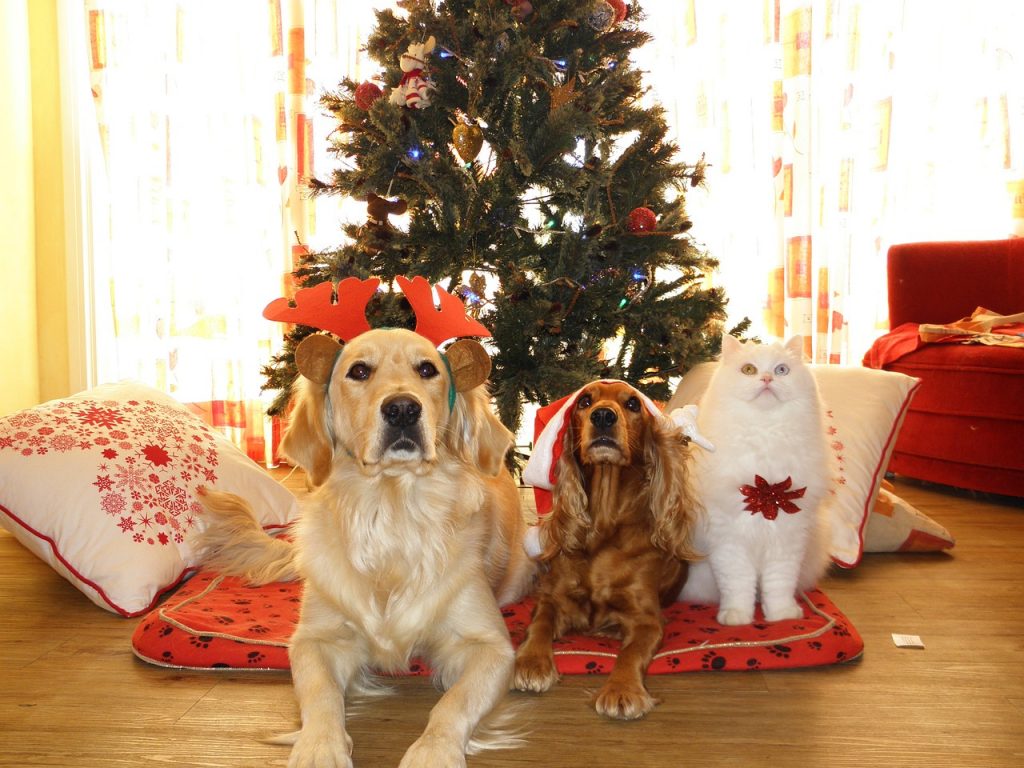 There are many of you out there who consider your four-legged friends as family. And why not? They are as loyal as can be, a partner when you're lonely, a companion on a hike, or simply a snuggle buddy where you're watching a movie. They are your best friend, your child, and your confidant all in one. You want to treat them as well as they treat you so finding the best pet gadget for them is a good start.
A pet gadget can be anything that enhances the daily lives of your favorite pet. It can be a teaching tool, it can involve food, or it can be a luxury item. Whichever it is, you know they deserve it for all the happiness they have brought.
With the holiday season approaching, pet lovers across the country are looking for the best pet gadget to wrap and put under the Christmas tree. Some of the ones we found for your pet are just for that – your pet. But a few other items found were for you, the owner, to help you with your pet. Either way, they all look good wrapped up ready for Christmas morning.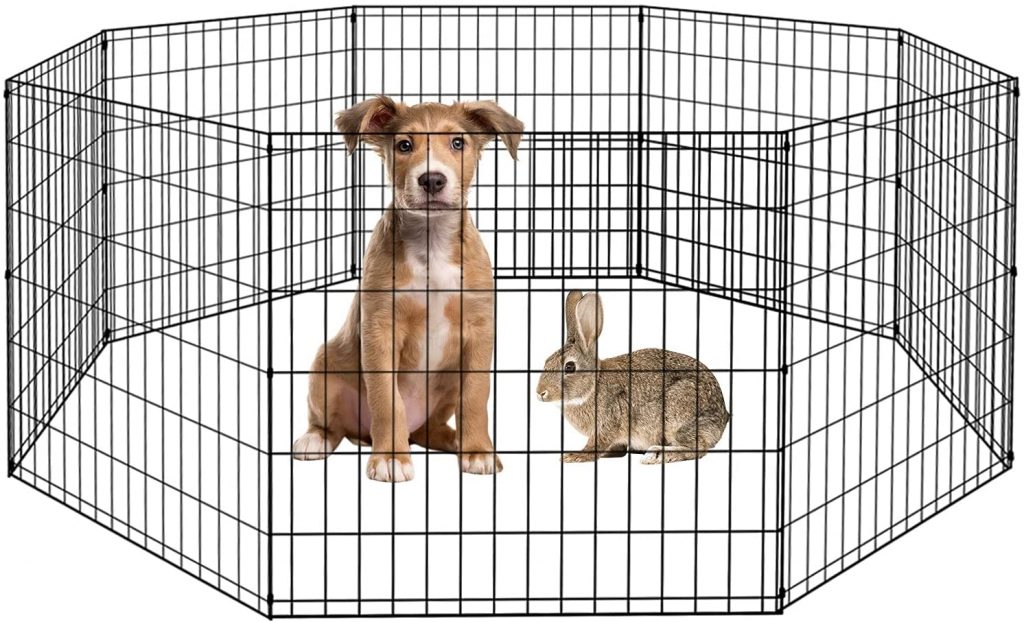 WHY WE LIKE IT – This pet playpen is perfect for those who want to take their pet outside but don't want to chance them running away. Not only can you keep your puppy safe, but the playpen is also built for rabbits and even guinea pigs, ducks, or turtles.
The fence itself is made of high-strength solid wire. It is 8-panels and can be configured into a number of different shapes depending on who you put inside. The wiring has an epoxy coating that will extend the life of the wire while also providing protection against rust, corrosion, and fading.
The playpen comes in various sizes depending on what type of animal you have and how large that animal is.
PRICE – $38.99 on Amazon for 24".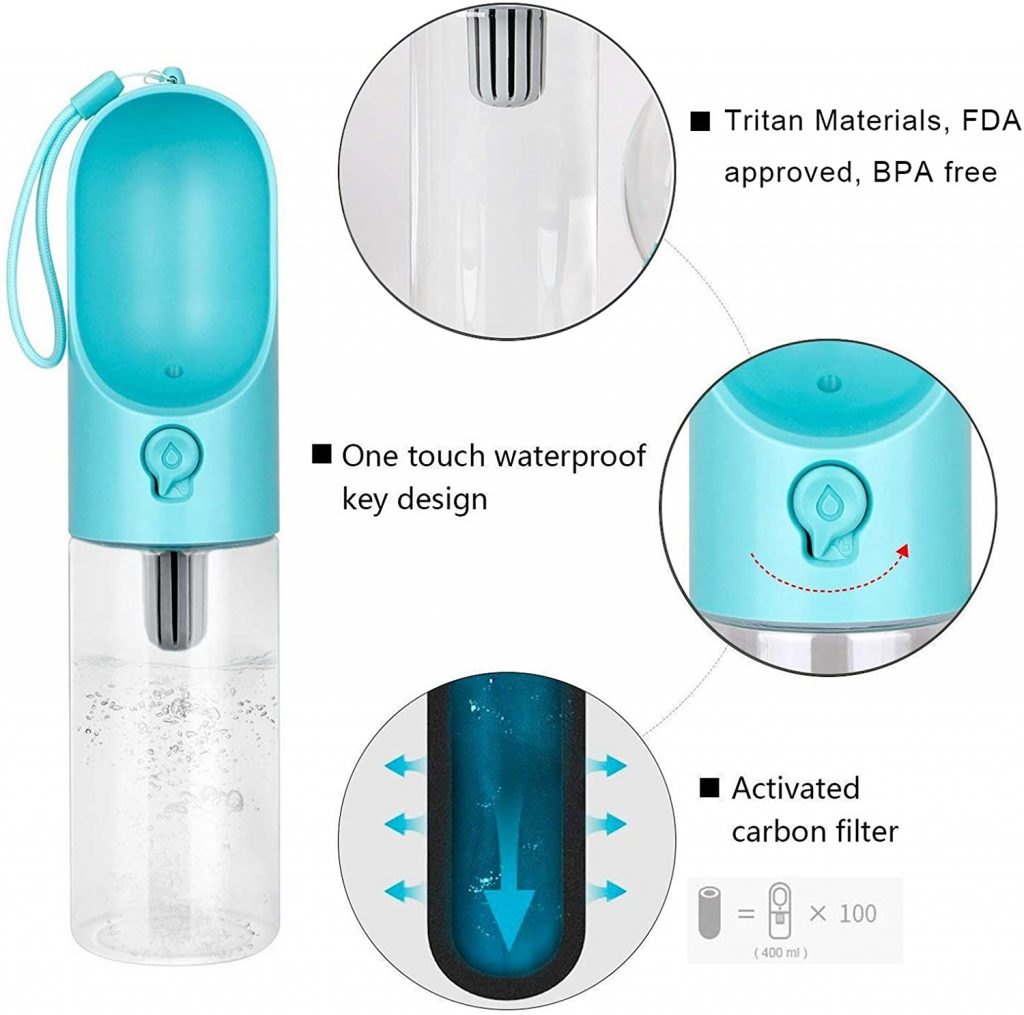 WHY WE LIKE IT – This is a great pet gadget to have for those who are always on the go and like to take their four-legged friend with them. The water bottle is quick and easy to use as it has a wide opening that is shaped and acts as a water bowl.
There is no water leakage, and the bottle comes with a filtration system that keeps the water safe for your furry friend. The included filter is safe for 2-6 months before it needs to be changed.
PRICE – $12.99 on Amazon.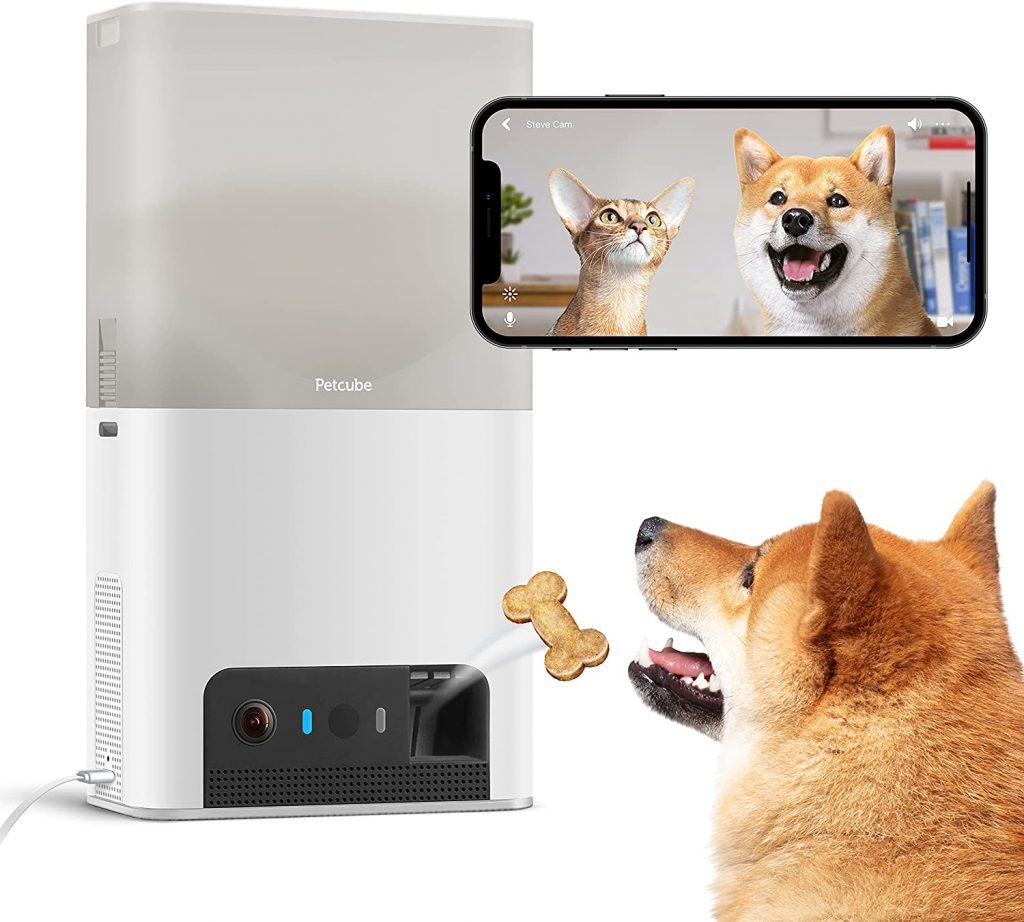 WHY WE LIKE IT – This pet gadget is the ultimate for those who find themselves away from their furry partner more often than not. If you are one of those long working hours types, this may be the solution you need to keep your pet happy.
Article continues below headlines
---
The Bite 2 Lite is an all-in-one interactive pet monitor. Not only will you be able to see your pet as the device is equipped with a 1080p camera, but you can also dole out doggie or cat treats as snacks. Included with the live streaming 1080p video access, it also has clear 30-foot night vision, a 160° wide-angle view, and 8x digital zoom.
The treat dispenser can hold up to 1.5 pounds of delicious treats and has the ability to toss the treats short, medium, or long distances. Everything is controlled by the Petcube app.
PRICE – $124.95 on Amazon.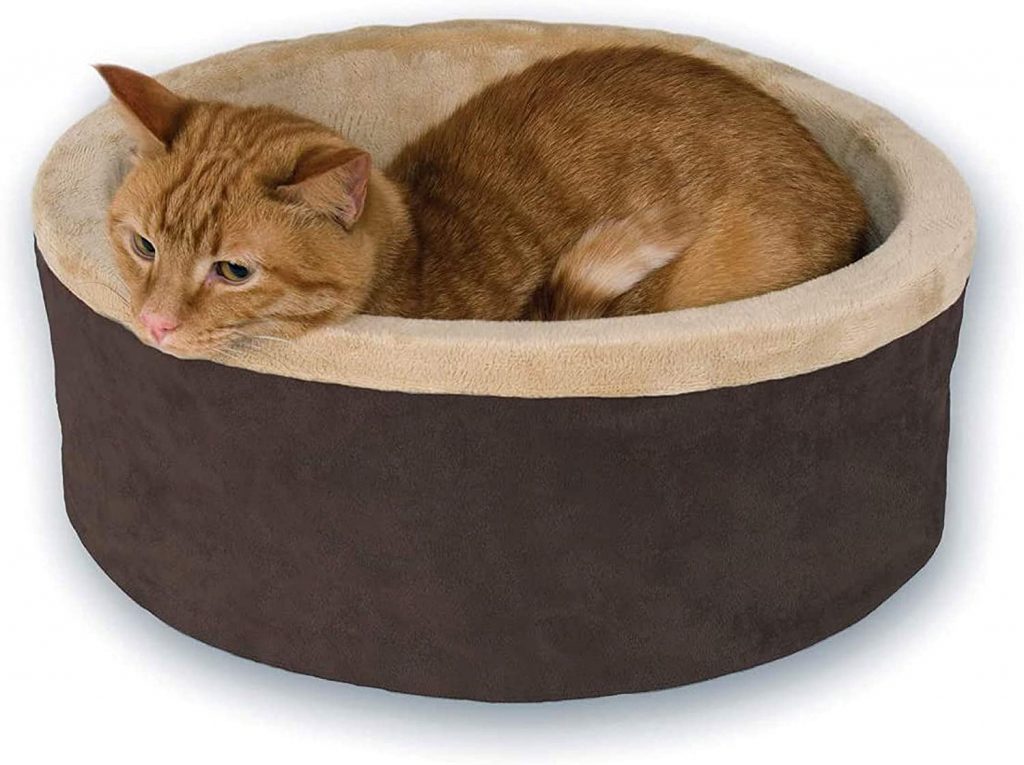 WHY WE LIKE IT – Seeing our pets happy can bring so much joy and that is what this cat bed is intended to do. The cat bed is built with 6-inch-high foam walls for ultimate kitty comfort.
The bed also heats automatically, and it is thermostatically controlled to automatically warm based on your cat's temperature and only when the cat is lying on the bed. The bed is safe, offering a low 4-watt heater. It is also very easy to clean as the cover is removable for easy washing.
PRICE – $43.99 for the 16-inch bed on Amazon. Also, $43.99 for the 20-inch bed on Amazon.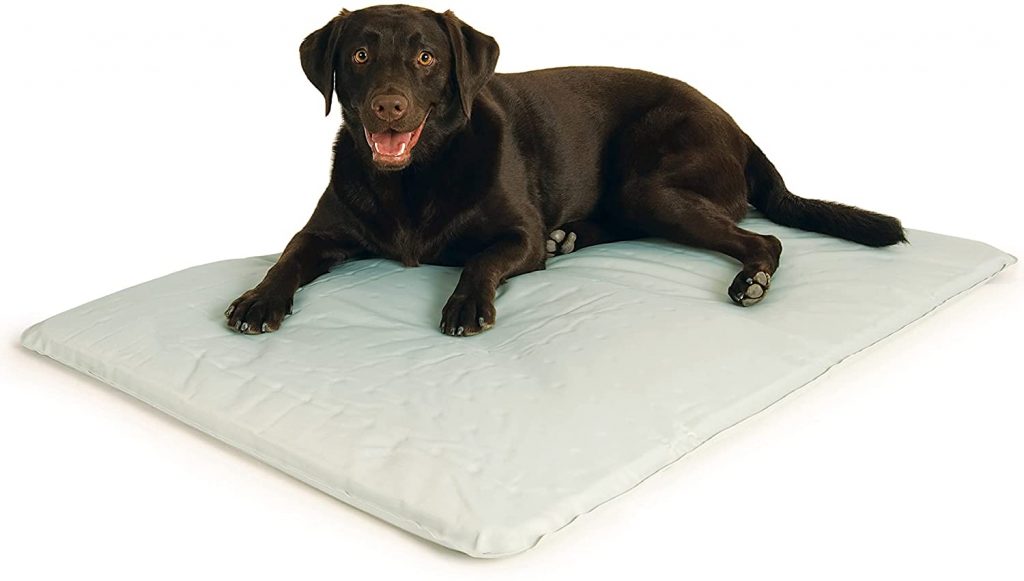 WHY WE LIKE IT – Well, if we can have one for cats, we must also have one for dogs. This one is like a waterbed for dogs. There is no electricity involved as you simply add cool water through the easy open and easy fill cap.
Inside the Cool Bed III is the water-saturated cool core. It takes your dog's heat and converts it to room temperature. For instance, if your home is a blistering 80°, the Cool Bed III will be 22° cooler than your dog's body temperature. That is one cool pet gadget (pun intended).
The bed is made with a tough nylon exterior, so your pet won't puncture it. The more water you use in the bed, the better cooling it will offer.
PRICE – $53.09 for a large bed on Amazon. $38.33 for a medium-sized bed. $35.21 for a small-sized bed.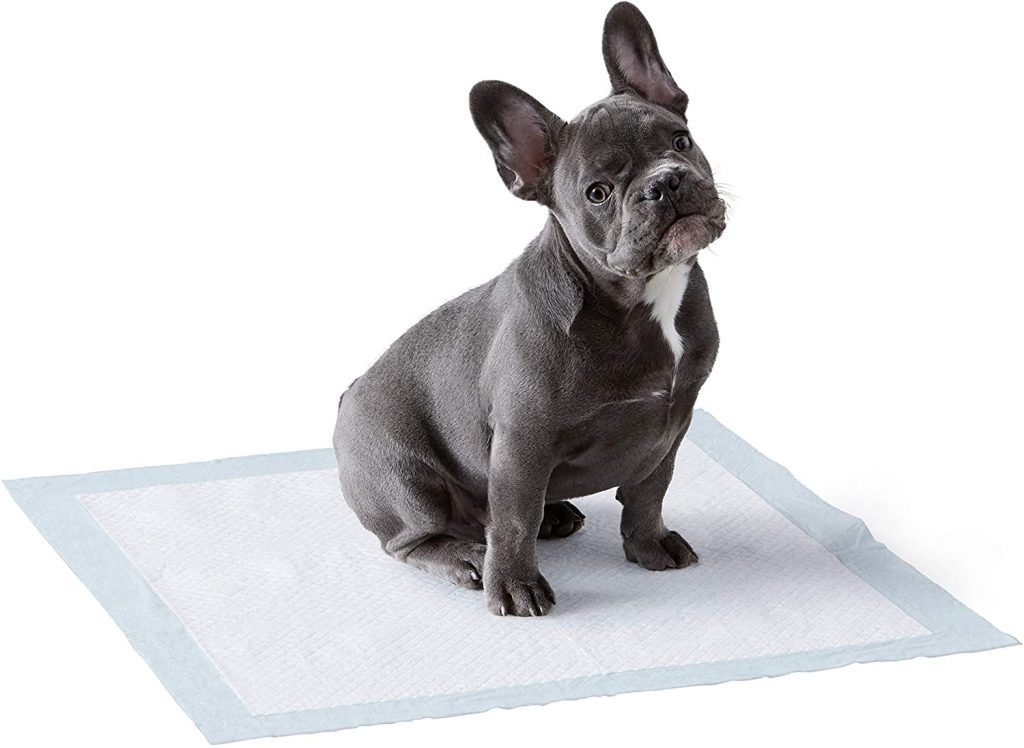 WHY WE LIKE IT – Simple and simply necessary, especially for those who are bringing puppies into their home. The Amazon Basics pads are leakproof that have a plastic lining so doggy accidents won't ruin floors.
The puppy pads are quick dry and are super-absorbent that turn liquid into a gel upon contact. A must-have.
PRICE – $22.99 for a pack of 100 on Amazon.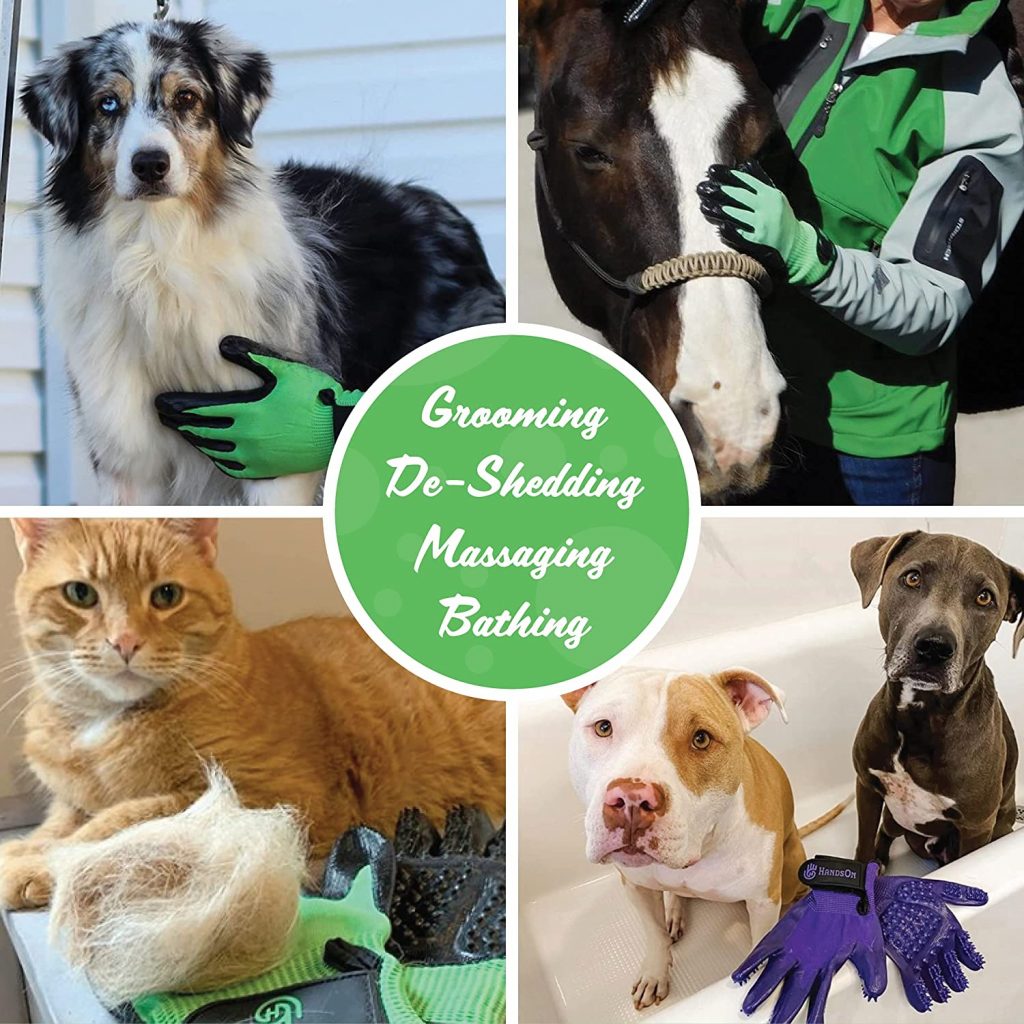 WHY WE LIKE IT – Your pet will love you with these grooming gloves that are great for massaging. Not only will they be smiling, but you will too as these pet gadget gloves are also wonderful for your shedding animal.
The gloves are designed with rubber bristles on the fingers and palms for gentle massaging while you groom your pet. Hair comes off easily and can also be easily removed from the gloves as well. The bristles are soft enough to not hurt or annoy your pet, but also strong enough to take care of any shedding animal.
PRICE – $23.98 on Amazon.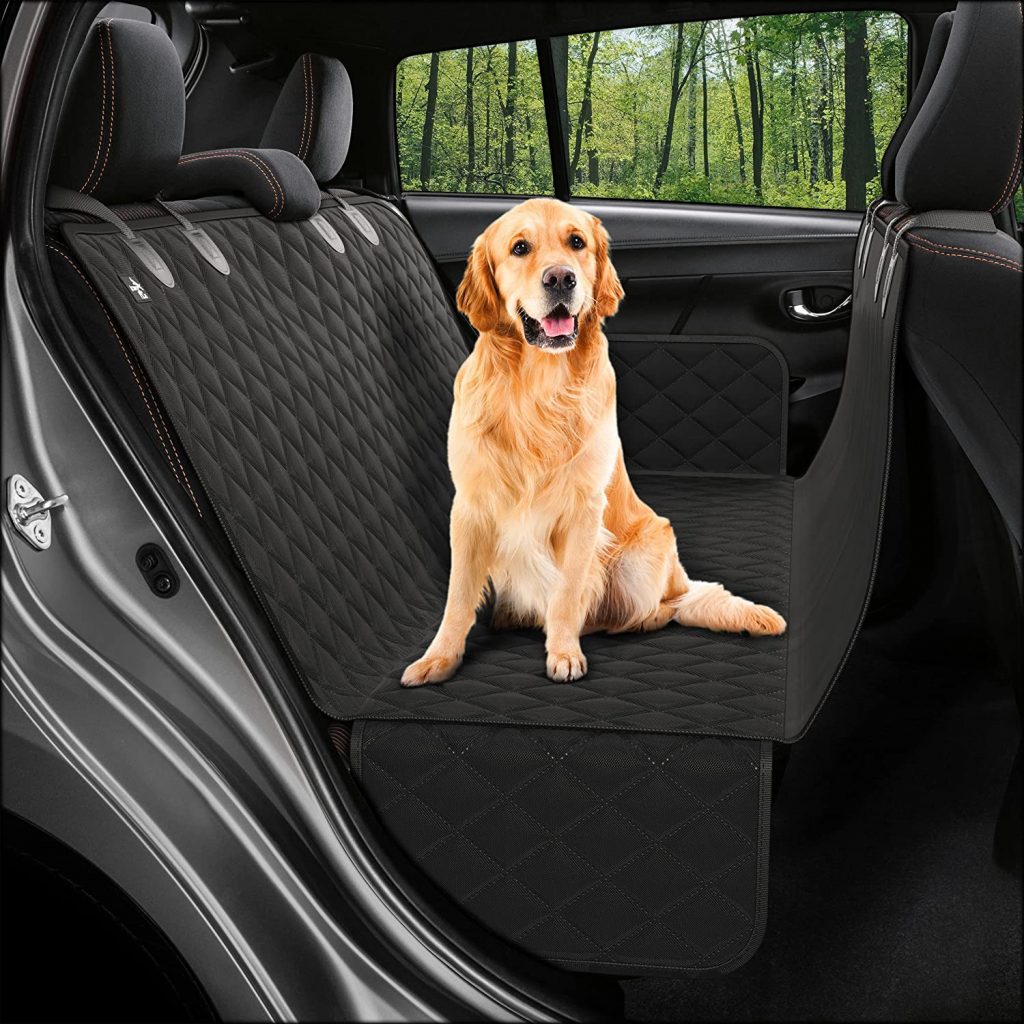 WHY WE LIKE IT – Who doesn't like to take Fido on a ride in the car? But the one thing you always worry about, especially when they are sitting in the back seat is hair. Well, you won't have to worry about hair ruining your back seats anymore.
The Active Pets back seat cover is the perfect pet gadget for those who just can't or don't want to leave their furry babies at home. Now you can load up your car in confidence as the back seat cover not only protects your car from shedding but is also strong enough that your back seats material won't get punctured by a heavier-than-normal dog.
The material is easy to clean and waterproof, so if you happen to be hiking near water by a lake or beach, you do not have to worry about your back seat getting wet. The cover is also made safe with your animal in mind. It has 4 heavy-duty headrest anchors, 2 seat anchors, and a non-slip bottom so there is no slippage.
PRICE – $36.96 on Amazon.
FINALLY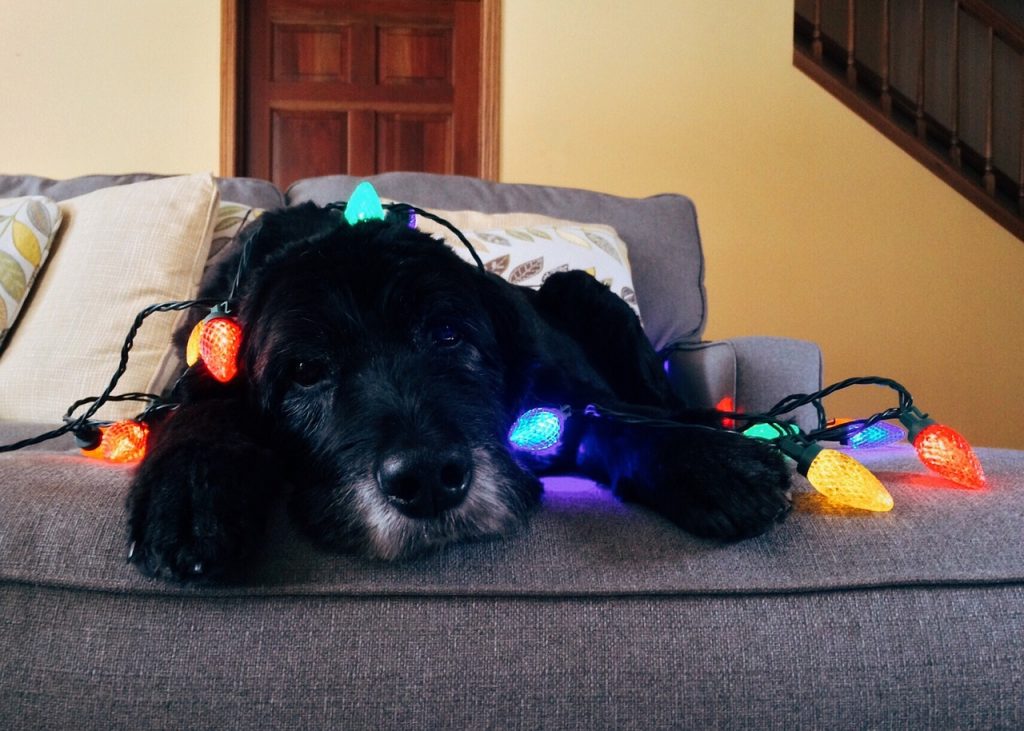 Do yourself a favor and treat your pet. They are the constant joy in your lives, you may as well reward them for being so. Each pet gadget above is a perfect way to show them your love.