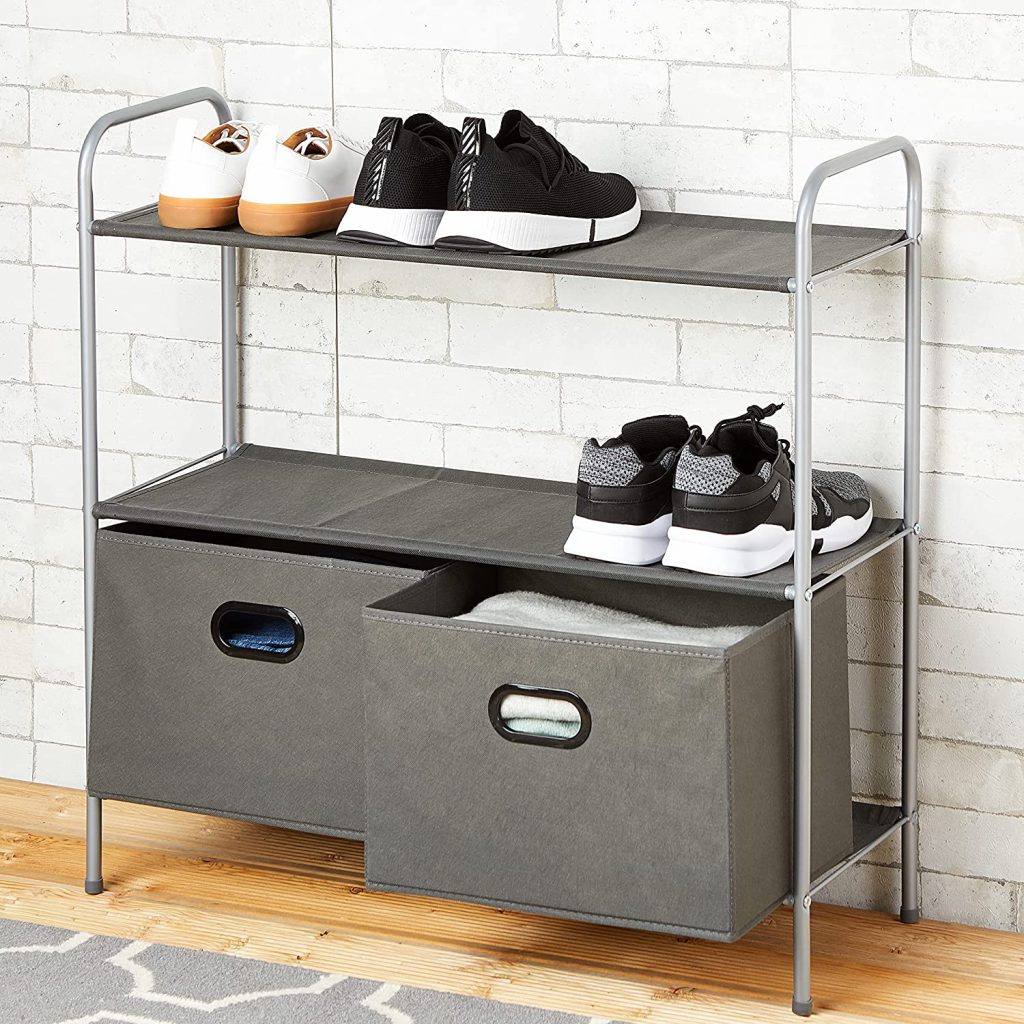 Sometimes it doesn't matter if you are living in a small apartment or a large 4-bedroom home with a garage and a shed in the back. Storage always seems to be an issue. We tend to live beyond the size of our dwellings, and as things start to get tight, we search for better storage solutions.
We get it. Some of you out there are pack rats and getting rid of things is one of the most difficult things to do. Each item carries significance and the simple thought of getting rid of it will send you into a panic attack from the likes of which you may never recover. Instead, you store it away and store it away and before you know it, you have simply run out of room. It's now time to rearrange and this is where a nice couple of options can help.
Because we do not wish to see anyone have to deal with a panic attack, we are going to offer a few of those storage solutions. From shelves to closets to kitchens and even laundry, we will give you great choices in storage so you not only can tidy up the home but keep those items that mean so much to you.
So, in no particular order, let's begin to ease that packrat mentality and stave off a panic attack.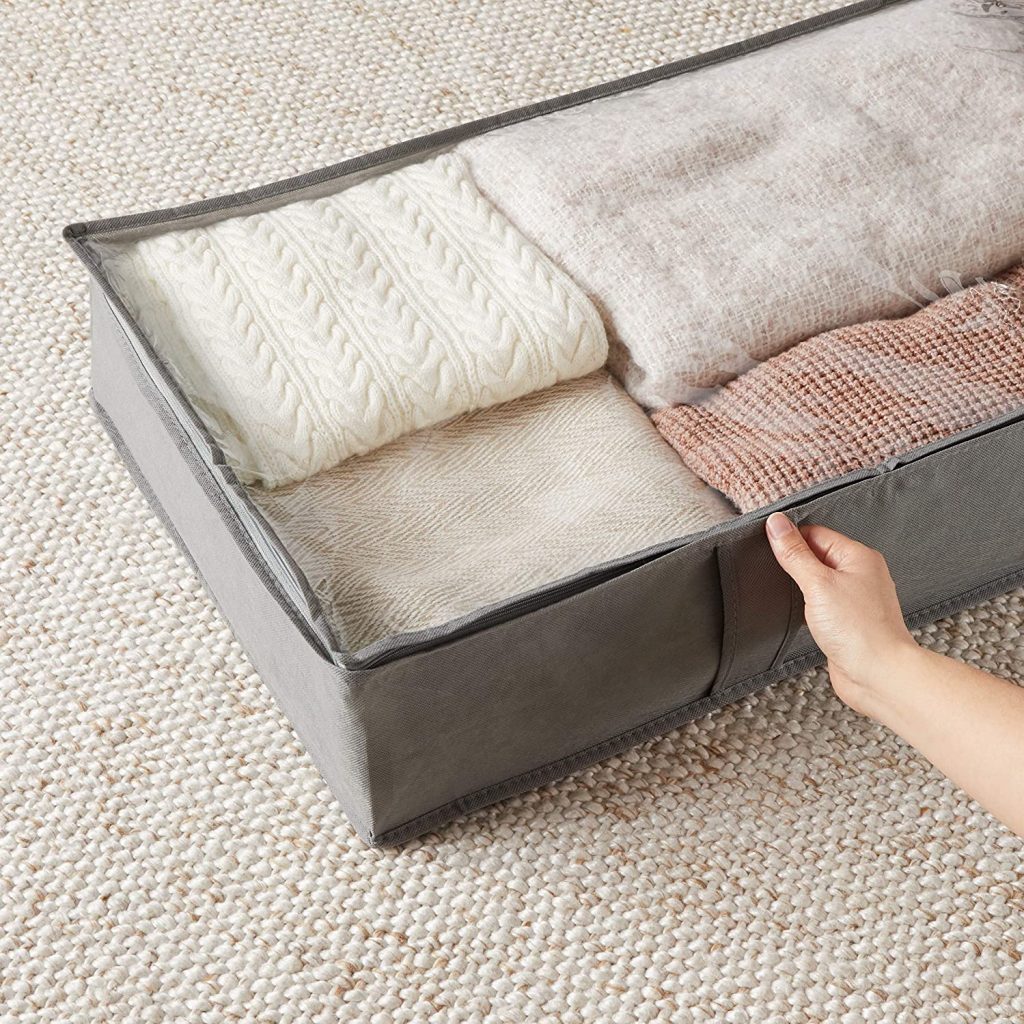 HOW WILL THIS HELP – One of the best places for storage is under the bed. It offers plenty of out of the way space, though space, in terms of height, can be limiting. This is why these under-the-bed storage bins are perfect.
The 2-pack containers are made of fabric and have a clear, vinyl top so you can easily identify what you put in there. It has flat loop handles for convenient access and if you are no longer going to need it, the bags fold up nicely.
PRICE – $17.99 on Amazon Basics.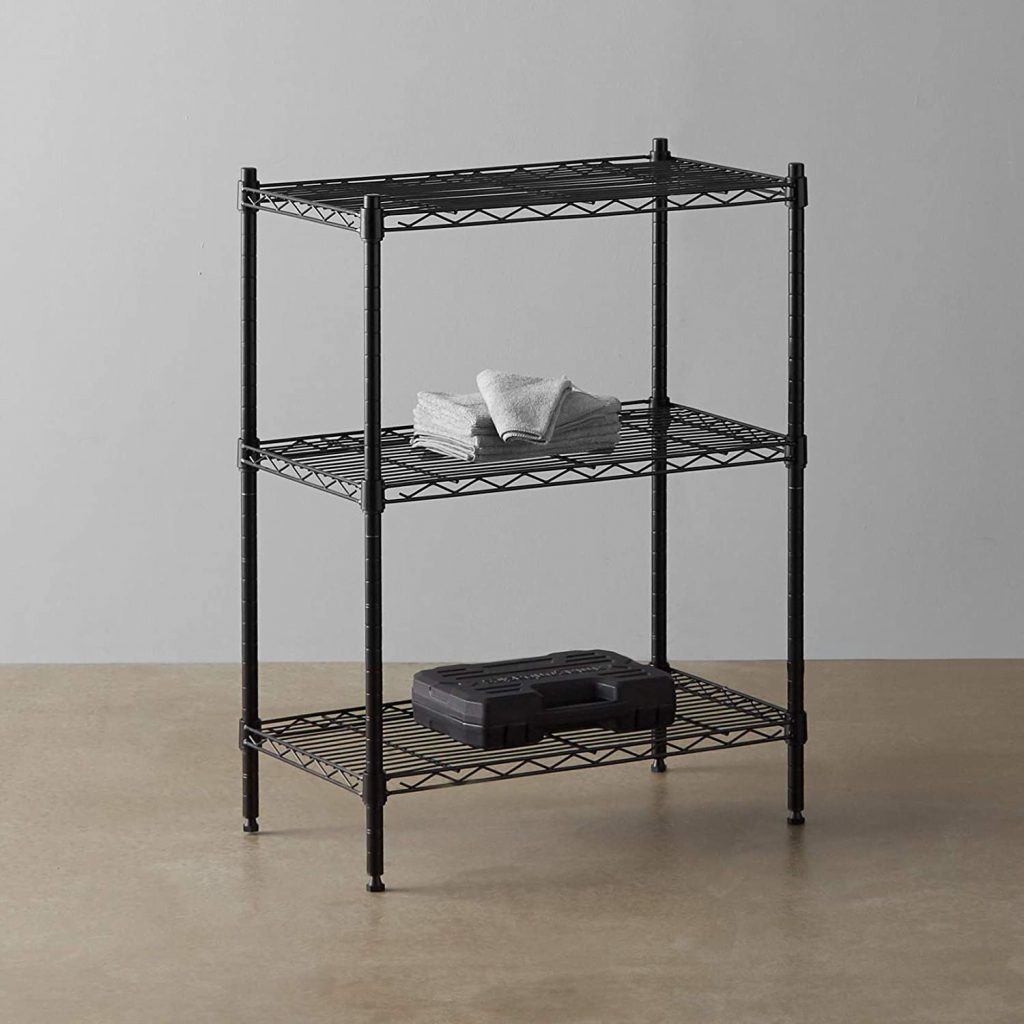 HOW WILL THIS HELP – This is one of the two shelving units we will discuss. This one is a heavy-duty storage shelf with each shelf being able to hold up to 250 lbs. It is good anywhere in the house as well as the garage to get things up and neatly stored away for easy access.
The heavy-duty wire shelves are adjustable in 1-inch increments making storage of anything possible.
PRICE – $43.97 on Amazon Basics.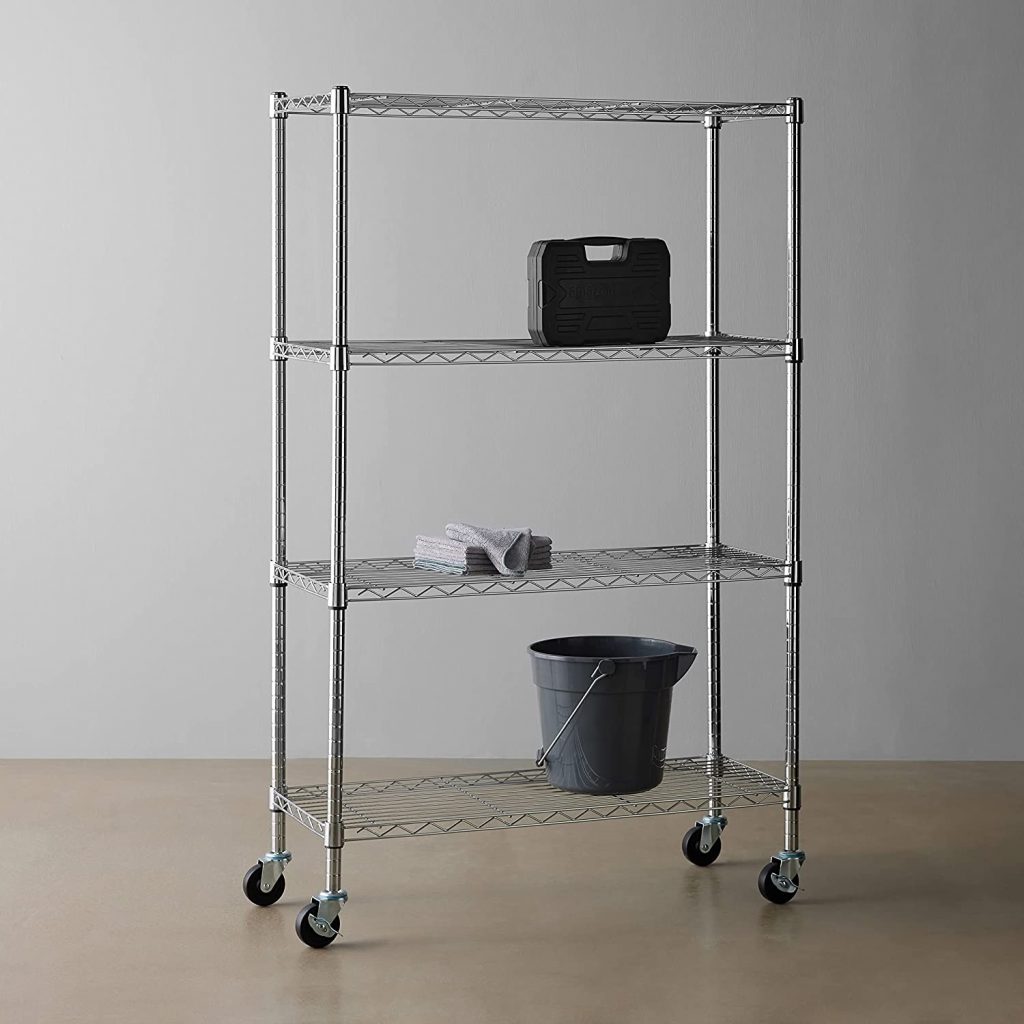 HOW WILL THIS HELP – This is the second storage shelf unit we will talk about. This one has four shelves and is built with 3" industrial wheels for easy moving.
Article continues below headlines
---
The shelves are sturdy and can hold up to 350 lbs. when using the leveling feet and up to 110 lbs. with the wheels when not in motion. If you are going to move the unit, then it is recommended to only have up to 88 lbs. on the shelves.
PRICE – $58.30 on Amazon Basics.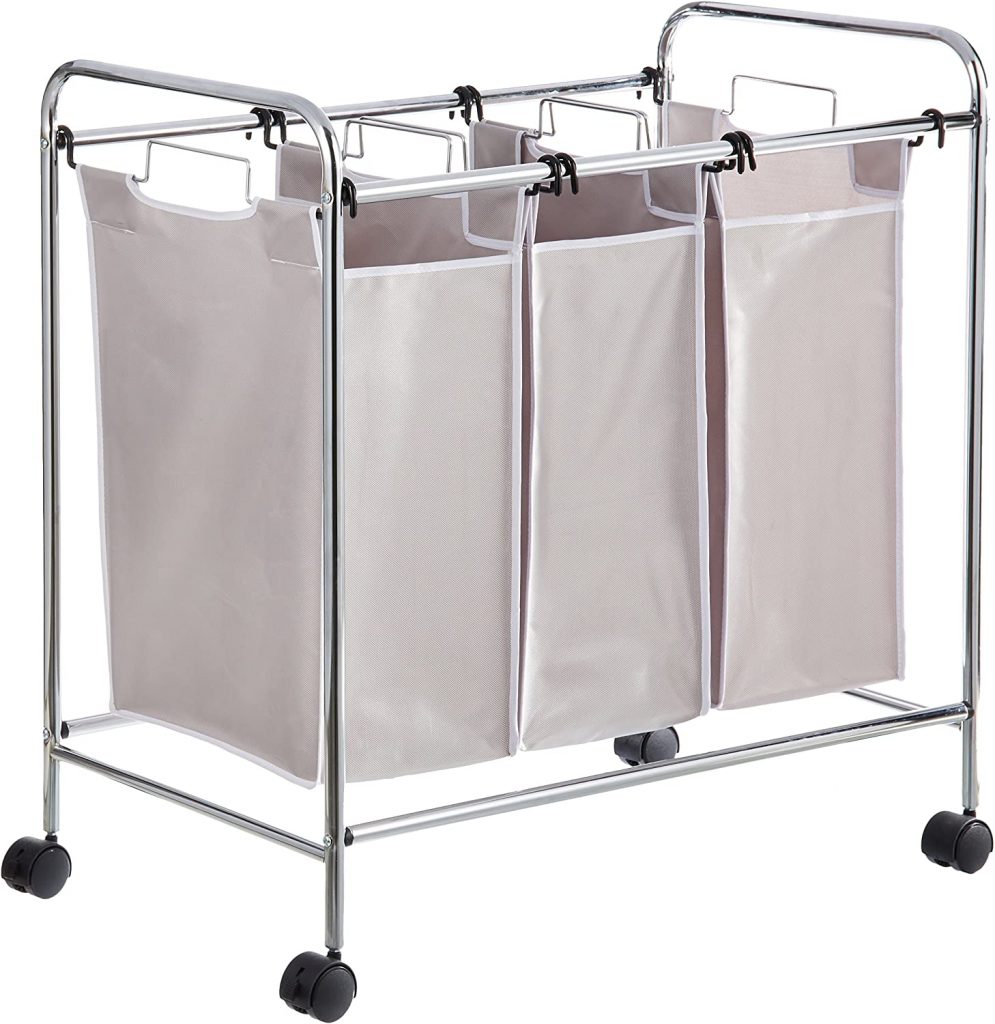 HOW WILL THIS HELP – The initial intention of this laundry hamper is to be able to separate laundry by colors or materials. But if you think about it, for storage purposes, one hamper in one out-of-the-way place can take care of three bedrooms. No longer will you need a hamper in each room, you can have it all in one place.
This one is solidly made. The bags are made of polyester and are removable from the rack. The frame is chrome-plated steel and has locking wheels, so it won't roll away.
PRICE – $38.99 on Amazon Basics.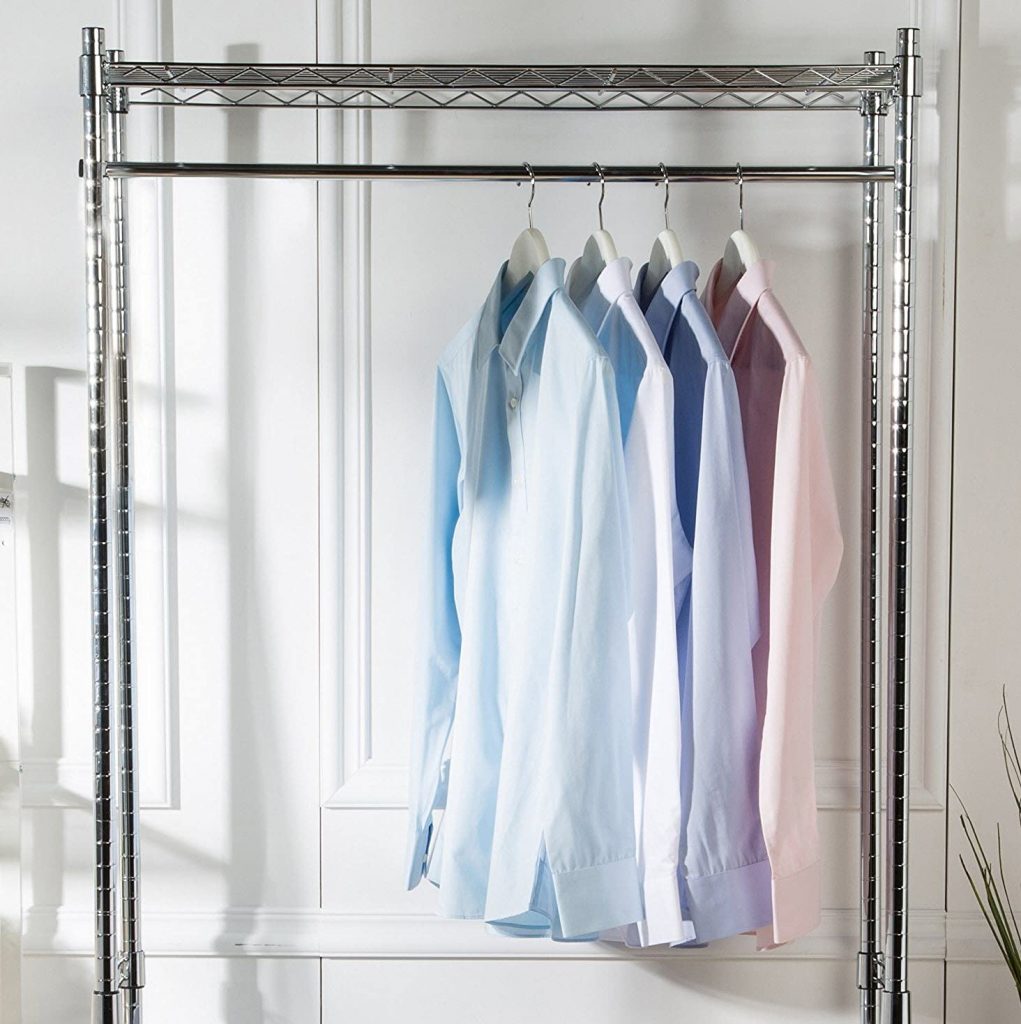 HOW WILL THIS HELP – Do you really need that many clothes in your closet? If you want to create some space or if your closet is simply too small, then this adjustable garment rack is the perfect storage solution.
Maybe your hall closet is designed only for sheets and towels, and you don't have a closet for your coats. This is the perfect solution for that as well. Easy to assemble, this rack offers plenty of space for your hanging needs, and for added storage, it comes equipped with an upper and lower wire shelf for shoes, boxes, or any other items you need to get out of the way.
PRICE – $44.99 on Amazon Basics.
HOW WILL THIS HELP – Unlike the previous garment rack, this one is built for hanging clothes and hanging clothes only. It does not offer any shelving, but still, it can create much-needed space in an overcrowded closet.
This garment rack is built strong and is actually adjustable. The horizontal hanging rod can adjust from 51 inches to 75 inches for those who have way too many clothes to hang.
PRICE – $49.99 on Amazon Basics.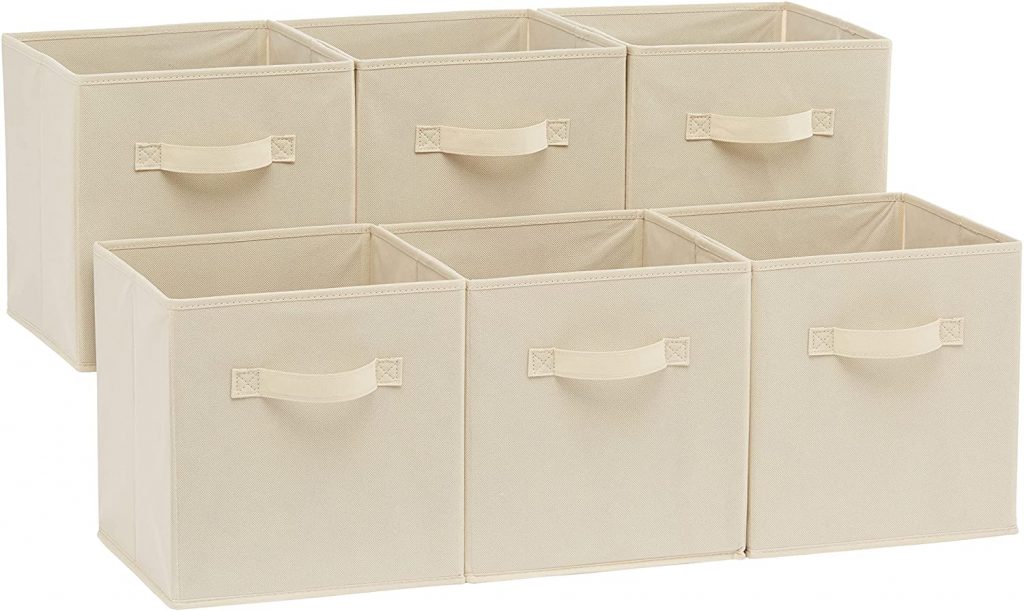 HOW WILL THIS HELP – These storage cubes are great for getting items out of the way and lessening the clutter. Six storage cubes are included in this pack, and they are collapsible if not needed.
The storage cubes are open-top and offer plenty of storage for clothing items or even office materials you need to get out of the way.
PRICE – $19.99 on Amazon Basics.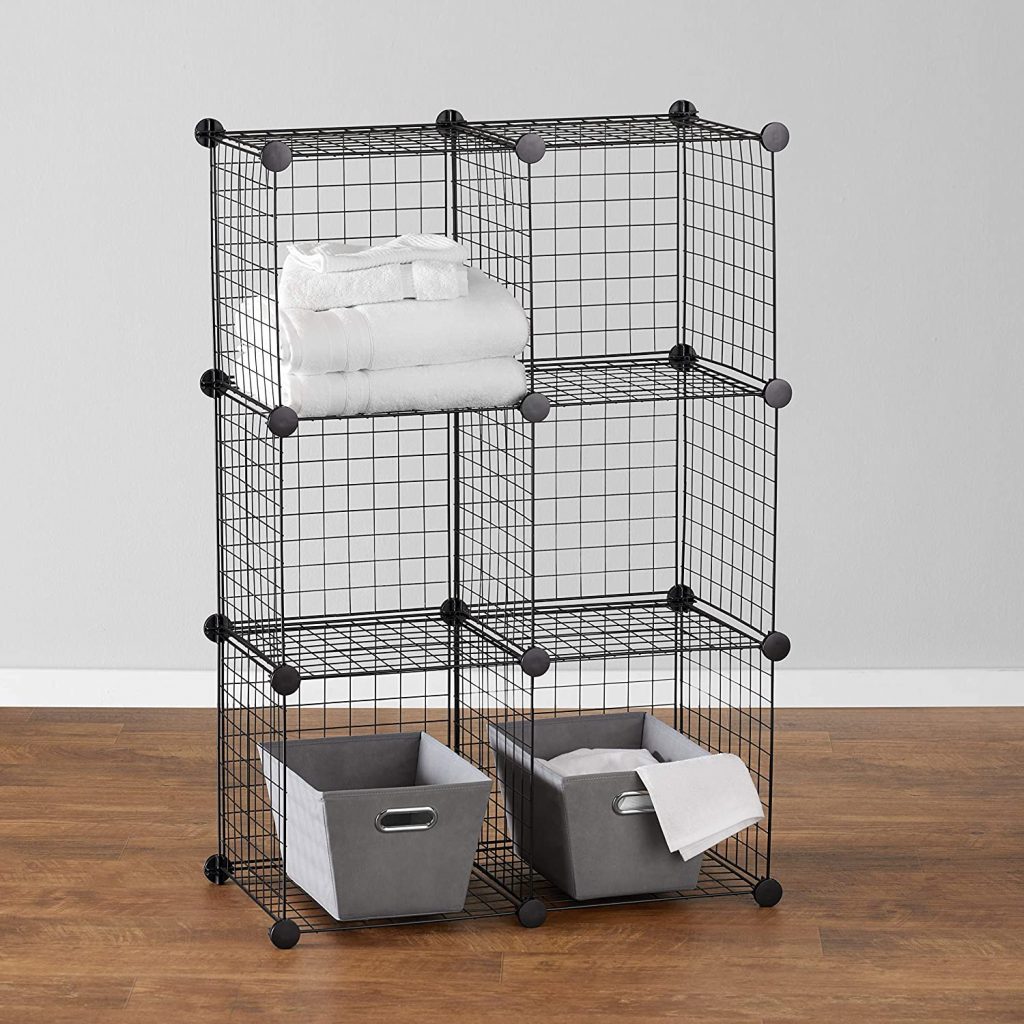 HOW WILL THIS HELP – Another great item to set up that allows for ample storage. You get six-wire cubes that you can stack three-on-three to give you a nice shelf where you can store whatever you need.
The wire shelves have locking connectors, so they won't slip and slide and are built to hold 10 lbs. in each.
PRICE – $34.99 on Amazon Basics.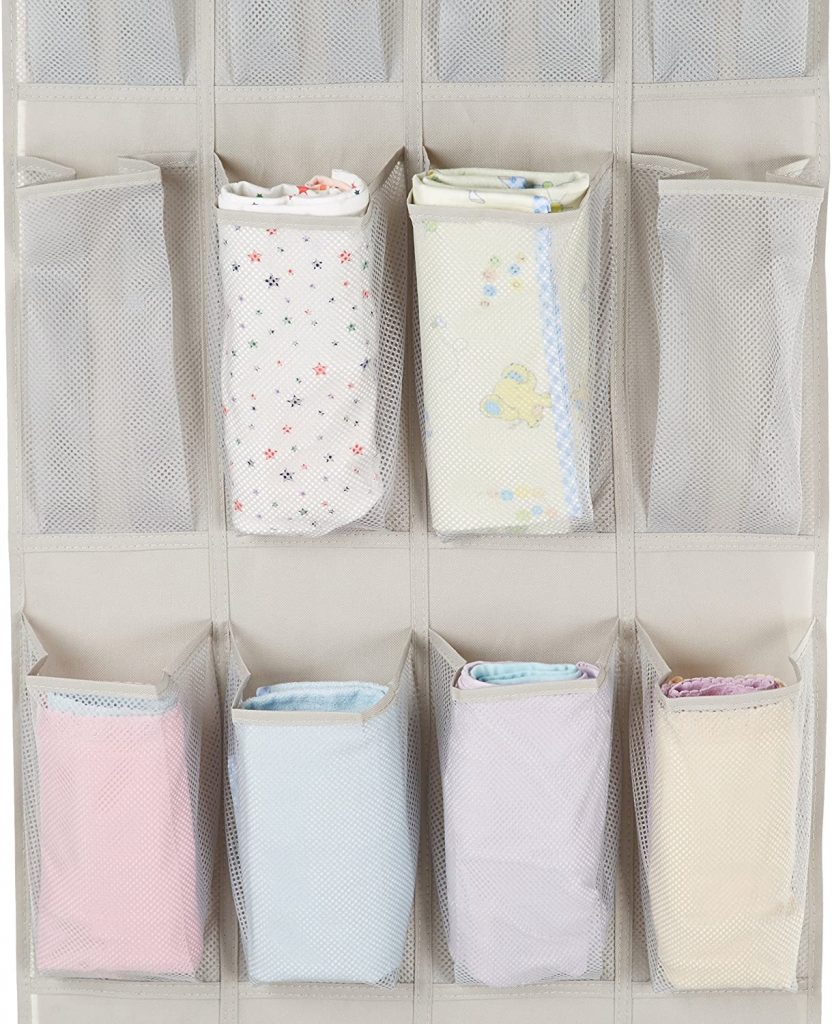 HOW WILL THIS HELP – Shoes. So many shoes. Why do you own so many pairs of shoes? They litter the closet floor taking up space that can be used in a much more productive way. So, why not invest a little in this 20-pocket shoe organizer?
It's simple in design and hangs neatly in the closet. You can fit 20 pairs of shoes, freeing up badly needed space on your closet floor. Best of all? It's a very inexpensive storage option.
PRICE – $10.49 on Amazon Basics.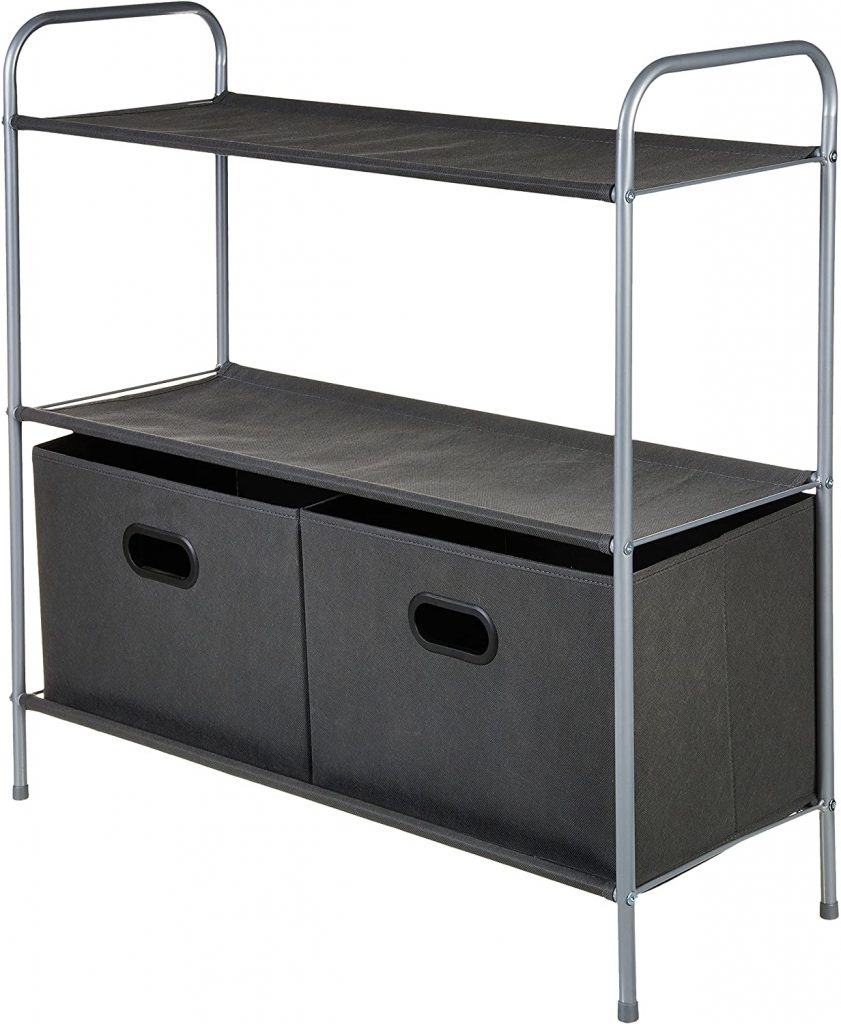 HOW WILL THIS HELP – This unit is a nice combination of shelves and storage bins. This storage organizer comes with 3 fabric shelves and 2 collapsible fabric organizers.
The entire unit is sturdy with each shelf holding up to 10 lbs. It is also an easy setup as you won't need any tools to make it happen.
PRICE – $20.71 on Amazon Basics.
FINALLY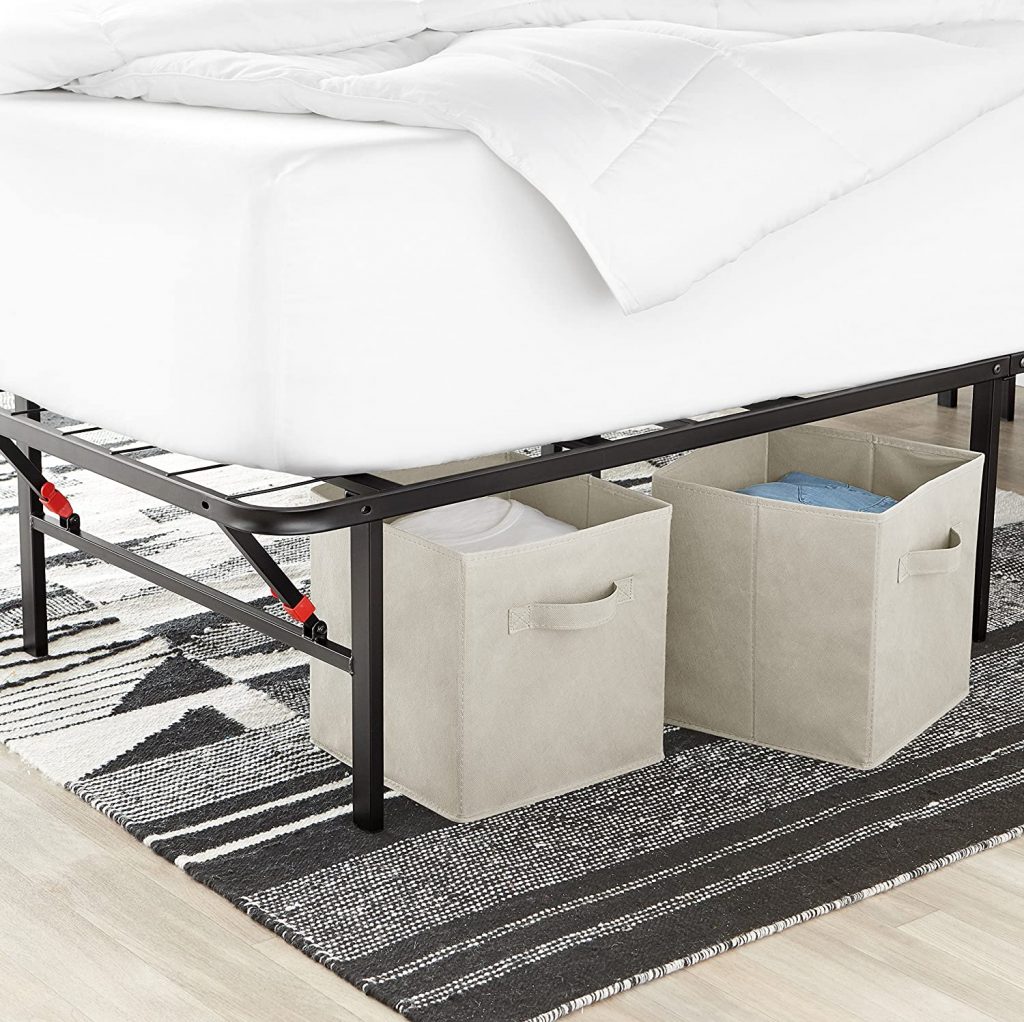 As you may have noticed, all of the above items can be found on Amazon Basics. One of the main reasons we chose them is the price point and the vast options they offer.
Now, some of the above items take up room, but if you are strategic about their placements, you can get a lot of storage out of them. You will be able to create more closet space, clean up that messy bedroom floor, reorganize your kitchen, and even take care of the clutter in the laundry room if you even have one of those.
We know it's off-season for Spring Cleaning but it's not too late for Fall Organizing.