Walmart has built its reputation on offering low prices for the items it sells, but if you really want bang for your buck shop in September.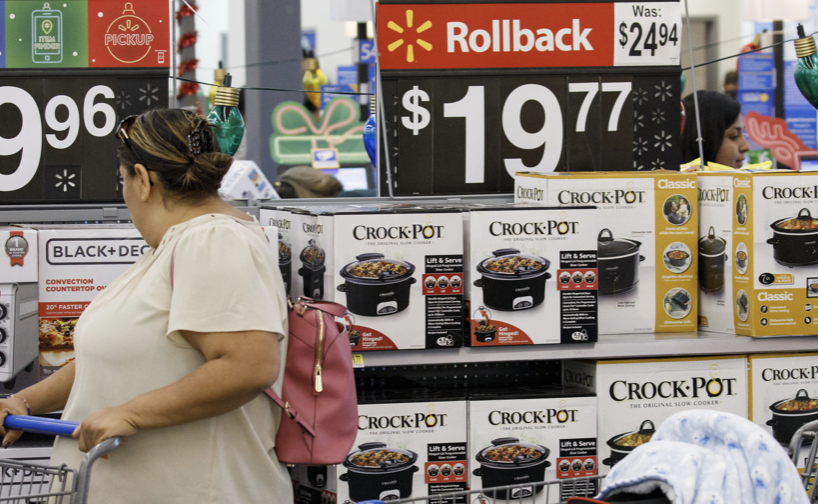 Walmart is a retailer that has built its entire empire on the premise of having the lowest prices.  At any given time you can walk into a Walmart and expect to see signs highlighting all the "rollbacks" being offered. However, as it turns out, September is a particularly advantageous month to peruse the aisles of your local Walmart. 
Whether you know it or not the deals to be had at Walmart in September are quite impressive. This is due to a variety of reasons. First, all the kiddos are back in school, so the store is trying to offload the last of its back-to-school inventory. This is so it can make room for all of the holiday merchandise it's about to fill its shelves with. Leapfrogging off the fact that September is the last month before the holiday season officially begins (at least in retailers' minds), Walmart will be looking to offload any excess overstock across all categories in preparation for stocking the items they want to promote at the height of the holiday season. 
As an aside, it's also worth mentioning that this September (well, this year really) is unique. Inflation has perpetuated an immense buildup of inventory. US warehouses are busting at the seams with unsold merchandise. Walmart is no different. Its warehouses and stockrooms and utterly filled to the brim. In fact, earlier in the summer Walmart announced that it would literally be paying individuals to keep their unwanted returns. Given these eventuating circumstances, Walmart is keener than ever on offloading whatever inventory it can. 
All that being said, that leaves us with the deals. So what items do you want to keep an eye out for this September at Walmart? While there are a ton of deals that you won't want to miss there are three in particular that you should keep in mind when setting foot in your local Walmart. The Ninja CREAMi Ice Cream Maker, the Outdoor Cuisineart 3-in-1 Pizza Oven Griddle & Grill, and the Mr. Coffee Iced Coffee Maker. Walmart is currently selling the 5-mode version of Ninja's Ice Cream Maker for $149. The appliance usually retails for $199.99. The outdoor pizza oven is currently priced at $147. The oven usually retails for $284. That is a whopping $137 in savings.
Lastly, the coffee maker is currently priced at around $25. Comparable models at other stores cost around the $45 mark. (Note: sales may vary by region and store, be sure to check with your local Walmart for the most up-to-date deals.)
With the weather starting to show signs of fall in many parts of the country, it makes sense why Walmart is slashing prices on some of its summer-centric appliances. Some other items to watch out for on your next trip to Walmart include the Chefmen Frenchdoor Airfryer + Oven (26 quarts), the Shark ION Robot Vacuum w/ Wifi connectivity, the Schwinn Sidewinder 26-inch Men's Mountain bike, and the Coleman 20-foot Oval 48-inch Deep Metal Frame Above Ground Pool.