Walmart is considering doing something unprecedented. It may start paying customers to keep the items they want to return.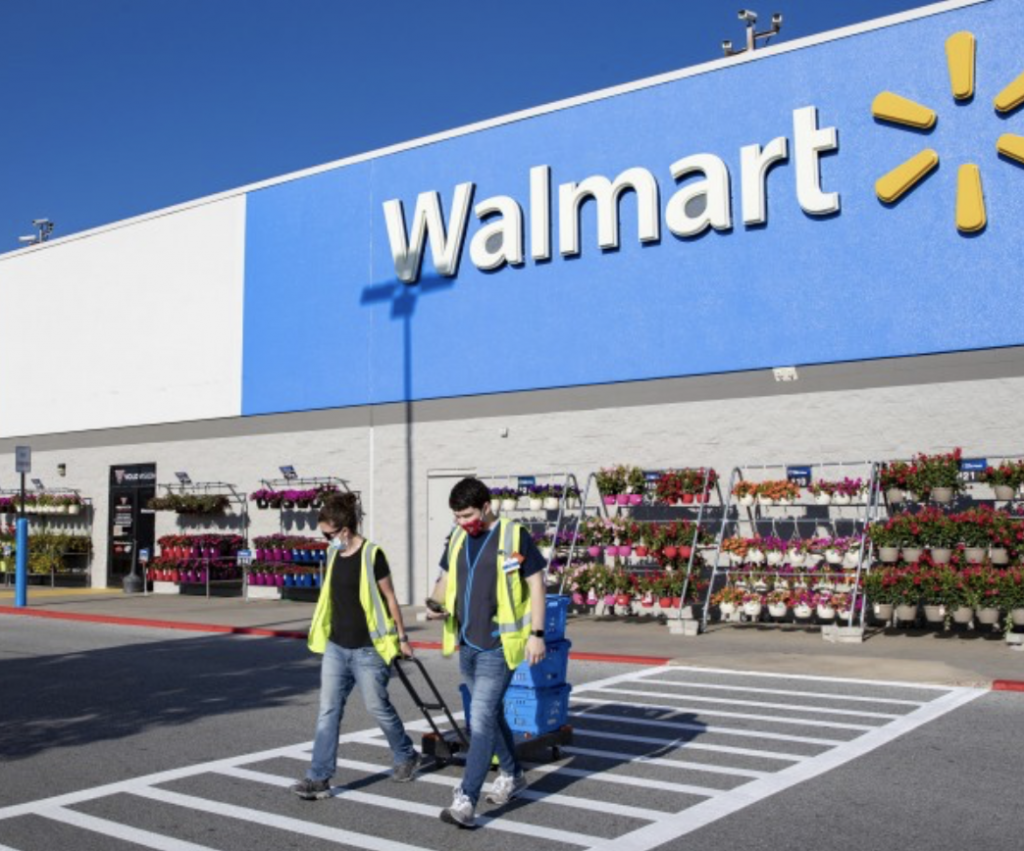 The retail industry as a whole is facing a slew of new challenges right now. Soaring gas prices and supply chain deficits have served to put extra pressure on companies nationwide. Also, inflation has shifted shopper spending trends which have caused many businesses to incur blows to their bottom lines. Additionally, this has left many retailers to contend with excess inventory for non-essential items like televisions, furniture, apparel, and appliances. In fact, Walmart is now considering paying its customers to keep the items they would have otherwise returned.
The reason why Walmart is considering letting customers keep their unwanted items but still give them their money back is multi-factored. First, because stores have found themselves with an immense amount of overstock that they can't move, it is causing them to have to absorb the costs of those items. Second, the stores may not even have enough space to take back unwanted inventory simply because of how much excess they are contending with.
Lastly, Walmart is left with fewer options to try and sell any returned items. Burt Flickinger, who is a retail expert and a managing director of retail consultancy Strategic Resource Group delved into why this is so. Flickinger detailed that when a store receives an item back as a return they have a couple of different choices in how they want to handle it. They can choose to put it back on the shelf for sale if there doesn't seem to be any visible damage. If it is damaged they can choose to refurbish and discount it. They can send it to a domestic liquidator they partner with or they can choose to offload it to a foreign liquidator.
However, due to the compounding circumstances at present, it's unlikely that Walmart will be able to resell a returned item if it's in good condition much less if it has to be refurbished. Second, its options to offload the returned item to a liquidator are stunted due to shipping logjams and still-clogged ports. "Given the situation at the ports and the container shortages, sending product overseas isn't really an option," highlighted Flickinger Thus, it actually makes more financial sense for Walmart to give a customer their money back and let them keep the item. Other big-name retailers, like Target and Lowe's, that experiencing similar woes as Walmart are also considering refunding customers and letting them keep the items they want to return.
At this point, it still remains unclear if Walmart or any other retailers will actually implement such a policy. Interesting enough though is that the practice of paying customers to keep their would-be returns is not a novel idea. Amazon has been employing this strategy for years because in many cases they have found it to be exceedingly more cost-effective. That being said, Amazon is not a traditional retailer and thus what works for them will not necessarily work for stores that run brick and mortar locations. All in all, the potential employment of such a return policy serves to highlight the product overabundance that is percolating at present. If nothing else, this could be a great time for shoppers to take advantage of the discounts that innately accompany such a vast amount of overstock.