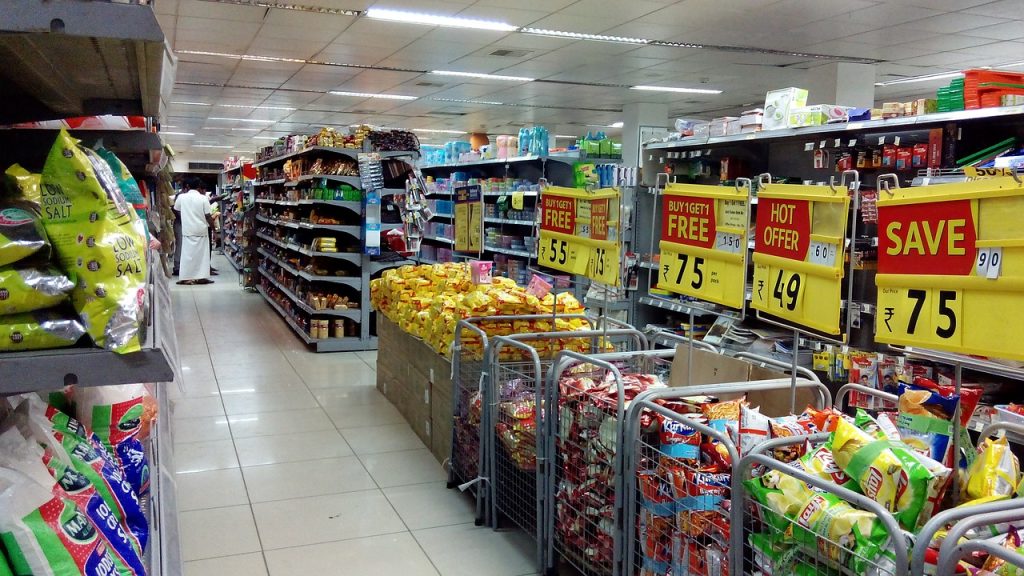 Inflation has been making headlines for months on end because of its harrowing effects on an economy still rebounding from a devastating pandemic. Food prices have skyrocketed. Gas prices are unfathomable. Childcare is more expensive than ever. Essentially, costs have risen for anything that you can put a price tag on. And unfortunately, the lingering sentiment is that inflation is here to stay for the time being. Alas, there may finally be some good news, though. Shoppers can look forward to lower prices at certain stores plagued by product overstock.
Product overstock. Those are two words that probably haven't been in the same sentence since prior to the onset of the pandemic in 2019. However, some stores like Target, Walmart, and Best Buy are finding themselves with an excess of certain items. This is because inflation is causing many shoppers to make concessions in their monthly budgets. Thus, many consumers aren't purchasing as much which is leaving some stores with an abundance of items that they are having trouble moving from the shelves. So for the first time in recent memory shoppers might finally be able to find lower prices and discounts on certain items. 
Most of the products where consumers will encounter lower prices are non-essential items. This is because when individuals need to cut costs, logically non-essential and luxury purchases are the first to be slashed or eliminated completely. Dana Telsey, who is the CEO and chief research officer at Telsey Advisory Group, pointed out the obvious to CNN "Companies chased as much merchandise as possible to support demand, which has now slowed." Target detailed that in response to pandemic demand they stocked up on a lot of big-ticket furniture and electronic items. Now they are having trouble moving those items. Walmart is in the same boat. Best Buy is also in a similar situation with its more expensive electronic items like high-end TVs. Target's CEO Brian Cornell expressed that the company was surprised how fast spending habits changed in response to inflation "We didn't anticipate the magnitude of that shift," said Cornell. 
The good news is, is that a silver lining can finally be extrapolated from the intense inflationary period that has been plaguing the United States. What's more, is that the news of emerging lower prices and the return of discounts comes just in time for Memorial Day. Stores, like Target, Walmart, and Best Buy, will be looking to Memorial Day as an opportunity to shed the excess fat and make room for products that are in higher demand. Thus, folks who are in the position to shop for those big-ticket non-essentials can capitalize on the little bit of consumer breathing room that inflation has birthed. Best Buy, for instance, detailed that they have plans to offer lower prices on a multitude of overstock items for the upcoming Memorial Day holiday.
Unfortunately, though, not every American will be able to take advantage of this much-needed reprieve. Many folks, particularly those households that earn less than $75,000 annually, are really feeling the chokehold that inflation has on the economy at present. Still, at this point, any news of lower prices is better than none at all. If nothing else, it presents a sliver of hope that has been absent for an incomprehensible amount of time.