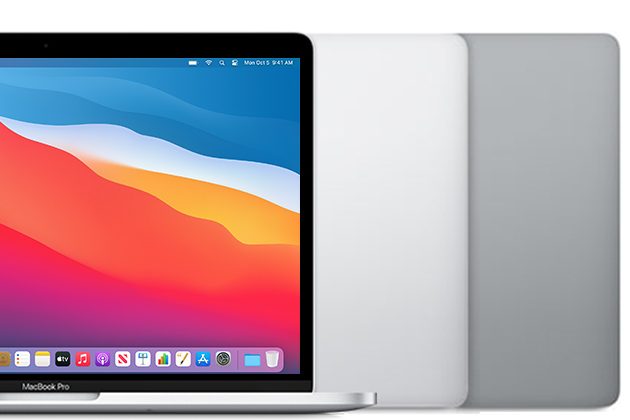 So, you decided to drop a hefty penny and purchase yourself the latest MacBook Pro. Inside the box, on top of the device you paid two months mortgage for, comes the MacBook's charger and charge cable. You're set and ready to rock.
But what if you want more than one cable? Maybe you need a setup in different locations. Or what if something goes wrong with the cable itself? You can always buy another one from Apple, but that doesn't mean it's the best solution.
Fear not, you do have options. Now that Apple has finally adapted the USB PD (Power Delivery) charging technology along with a USB-C standard interface, you are no longer beholden to Apple.
Today, we are going to specifically take a look at the MacBook (and MacBook Pro) in hopes of offering you alternative (and maybe even better) solutions for your MacBook charging needs.
First, it probably helps to know just what those needs are when it comes to the various MacBook models. At the moment, Apple offers two newer models, the MacBook Pro 13-inch and the MacBook Pro 16-inch.
WHAT APPLE OFFERS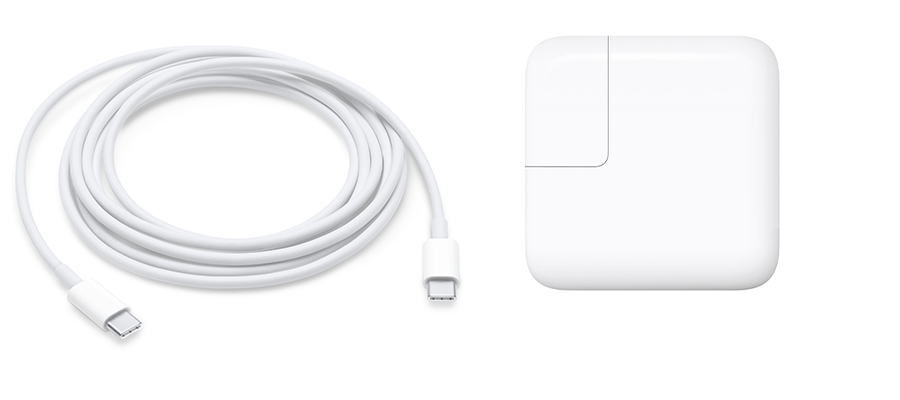 To replace one of your USB-C cables going directly to Apple will cost $19 per.
As for the power adapters, the 61W power adapter for the MacBook 13-inch will run you $69 while the 96W power adapter will cost $79. Remember, these adapters allow for only one device to be plugged in.
You can do better.
NON-APPLE ALTERNATIVE – ADAPTERS
There are plenty of options when it comes to MacBook adapters. Names like Anker, RAVPower, Aukey, ZMI, and Satechi are just a few that come to mind. But looking at these different brand names, you need to keep a few things in mind.
Your adapter must have a USB-C port and carry at least a 60W output in order to charge the MacBook Pro 13-inch.
Obviously, the output for the 16-inch MacBook will be much larger so trying to use the 13-inch MacBook charger for the 16-inch will not suffice and you'll get really slow charging.
As close as you can come with your charger to the battery capacity, the faster the battery will charge.
To save money and possible confusion, you may want to find an adapter with multiple USB output ports along with different charging protocols.
MACBOOK PRO 13-INCH POWER ALTERNATIVES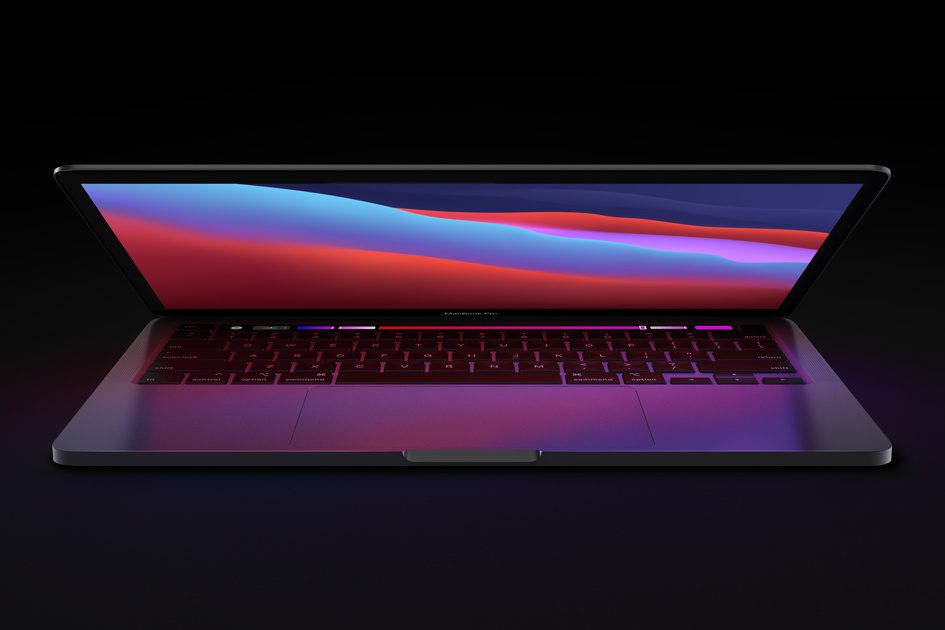 This model was originally released in 2008 as part of Apple's second generation of computers. Since then, it has gone through a number of changes with its newest and fourth generation (released in mid-2019) featuring a Touch Bar and an impressive non-removable lithium-polymer battery of 58.2Wh. The battery offers such power that you, the owner, can get over 10 hours of web surf time.
As mentioned, when you purchase a MacBook, either size, they do come equipped with a charger and cord. The MacBook 13-inch arrives with a 61W Power Adapter along with a USB-C charge cable that measures in at 2 meters (or over 6.5 feet).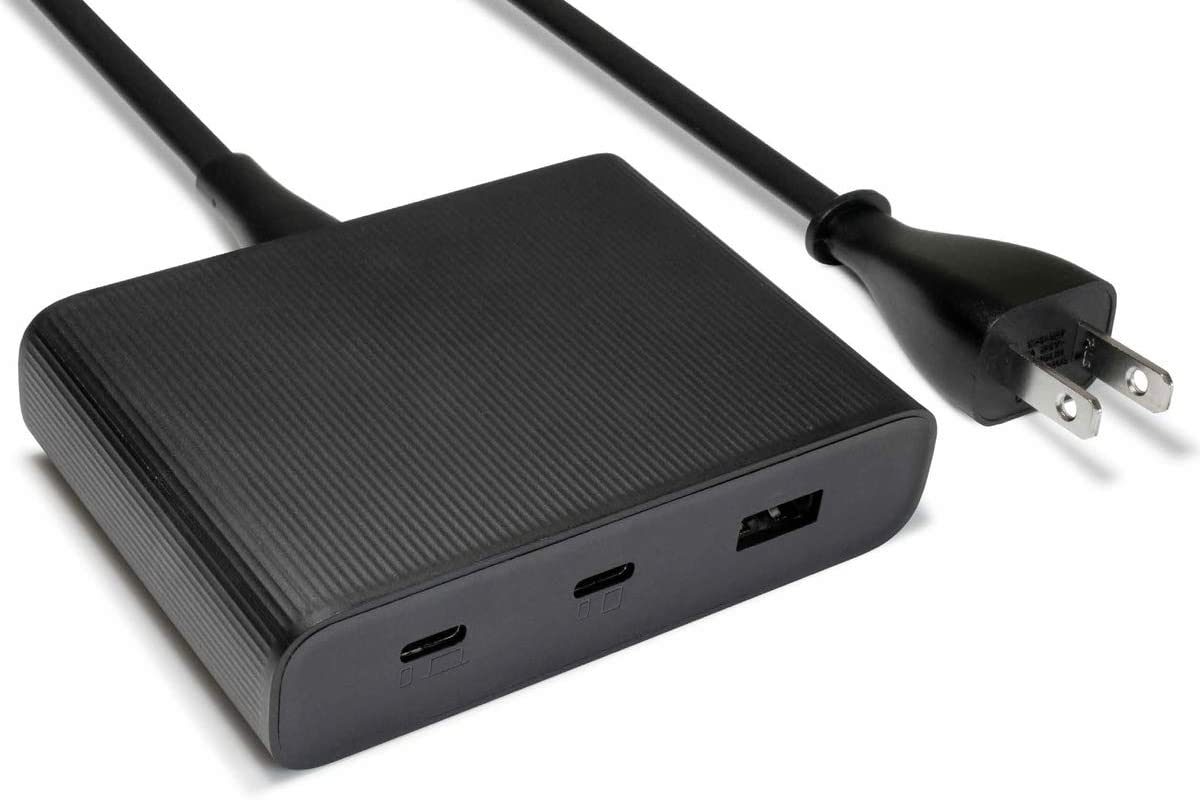 One of the top adapters on the market for the 13-inch MacBook is the ZMI zPower Trio Desktop Charger. The unit is small and compact, allowing for easier traveling. It offers great charging speeds for the 13-inch with its PD output at 65W.
The Trio also has two other charging ports. One is a USB-C 18W that is perfect for your iPhone and the other is an 18W USC-A port for possible older Apple items.
The first big advantage this device has over the other options is that it's priced reasonably at $29.99. That price is hard to look away from, especially considering it offers more than enough watts to quickly charge your 13-inch MacBook Pro and even if you plug in a second device to be charged at the same time, the device will still crank out 45W into the MacBook Pro.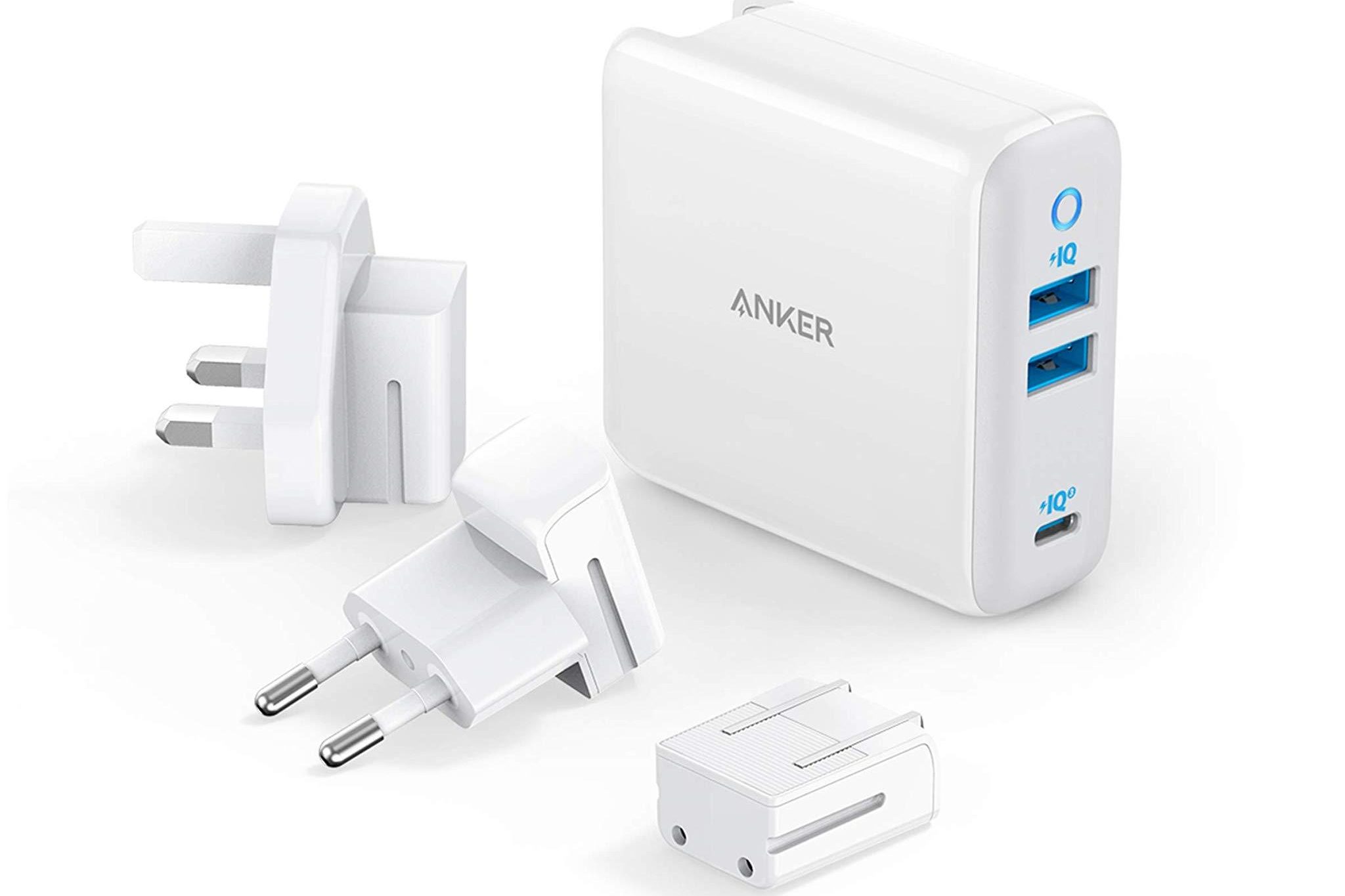 There are a few other adapters worth noting. The Anker PowerPort III 3-Port 65W Charger is a worthy alternative even though its $50 price tag is a bit high. What the Anker does do that the Trio does not is it can detect the power requirements to the devices plugged into it and dole out the power accordingly.
The AUKEY 63W USB C Charger is similar in every way, to include price, to the Trio though it offers one less port to plug into. So, if the price is a key point (which it is to so many of us), then the AUKEY is also a nice alternative.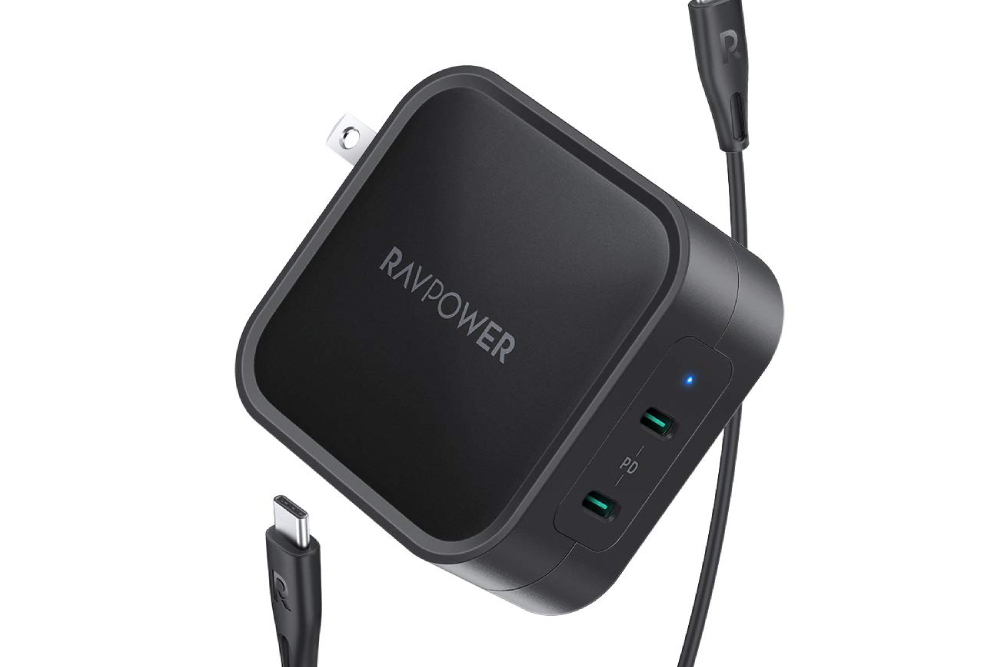 Finally, another solid choice to having to purchase an Apple power adapter is the RAVPower 90W 2-Port Wall Charger. As it says in its name, it only offers 2 ports to charge, but it also offers 90W of charging power. This will take care of your 13-inch MacBook Pro lickety-split.
The one downside to the RAV power adapter is its price tag. Coming in at $59.99, it can weigh on the wallet a bit. There is always a bright side though. It costs less than the Apple power adapter. There's also a smaller, mobile version which isn't as capable but is a lot cheaper.
MACBOOK PRO 16-INCH CHARGING ALTERNATIVES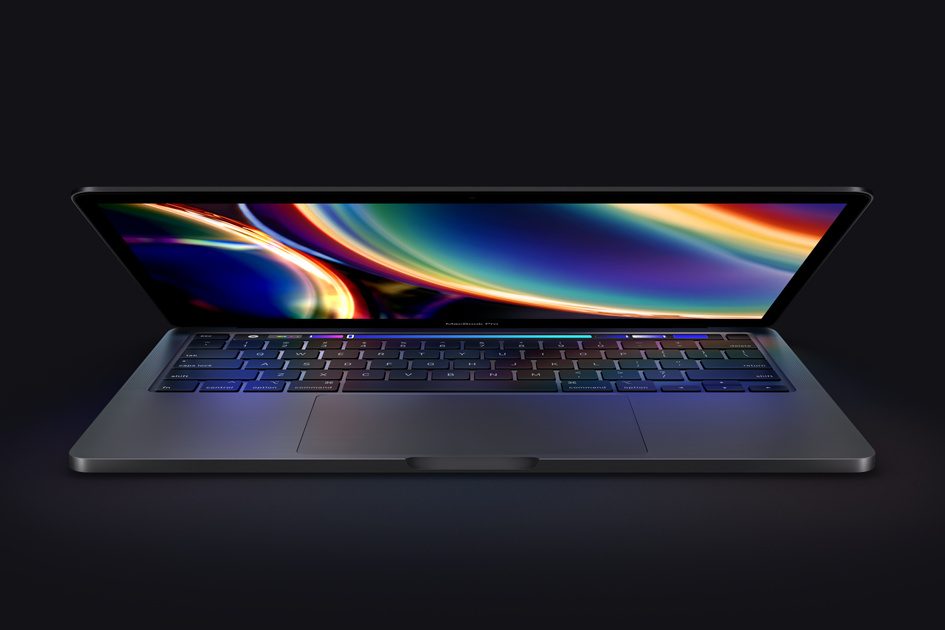 Also released in 2019 (late 2019, that is), Apple's next-generation big boy (improving on their 15-inch model) was a major improvement in just about every area. The main improvement came from the battery, which is now a lithium polymer 100Wh battery that will keep you going for over 11 hours. A vast improvement over the 15-inch model that had an 83.6Wh battery.
The MacBook 16-inch includes a 96W Power Adapter and that same 2-meter-long USB-C charge cable.
There are just as many options for the MacBook Pro 16-inch as there are for the 13-inch and while the prices may tend to run a bit higher, remember, these alternative power adapters typically offer more plug-in ability than the normal Apple power adapters.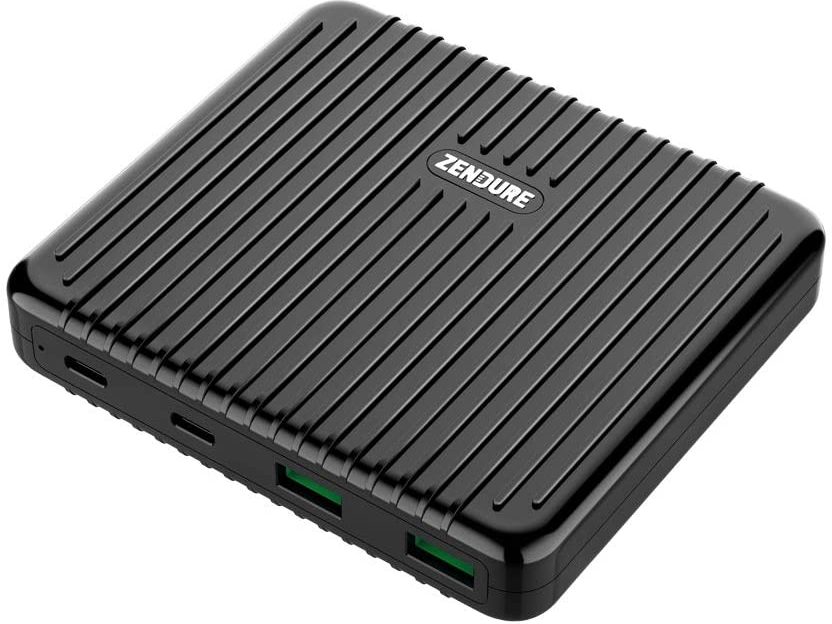 For the MacBook Pro 16-inch, one of the best alternatives comes from Zendure. The Zendure SuperPort 4 100W USB-C Desktop Charger can charge four devices at once. It has a maximum of 136W's of output, offering one USB-C 100W port, one USB-C 18W port, and two USB-A 18W ports.
Article continues below headlines
---
The best thing about the Zendure is that it offers enough power for the 16-inch MacBook Pro to charge its 96Wh battery faster. Having multiple devices plugged into the Zendure won't affect any charging speeds.
A couple of drawbacks to this device may cause a potential purchaser to pause. First, it doesn't offer a power cord upon purchase and secondly, there is the price tag. Currently, the Zendure comes in two colors, black and silver, with the black one running at $89.99. For some reason, the silver can be found for $64.99.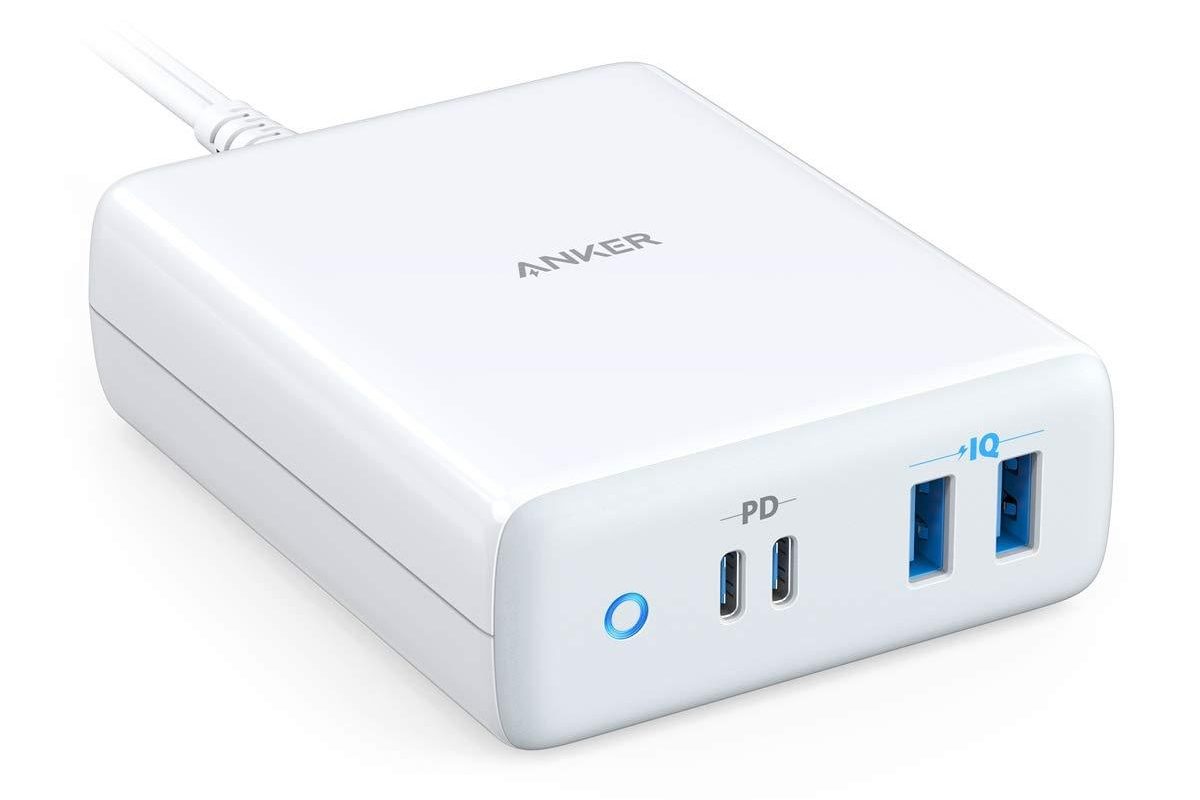 Another brand that is quite popular, although its price tag is even much more than the Zendure, is the PowerPort Atom PD 4. Pricing in at $109.99, it offers 4 ports to charge with and 100W of total power. Besides the price drawback, another potential one is that the power adapter can only charge to its full 100W if there is but one device plugged in. More than one and the 100W cuts in half to 50W. Again, though, for the price, the PowerPort offers more plug-in capability than the Apple adapter.
POWER CABLES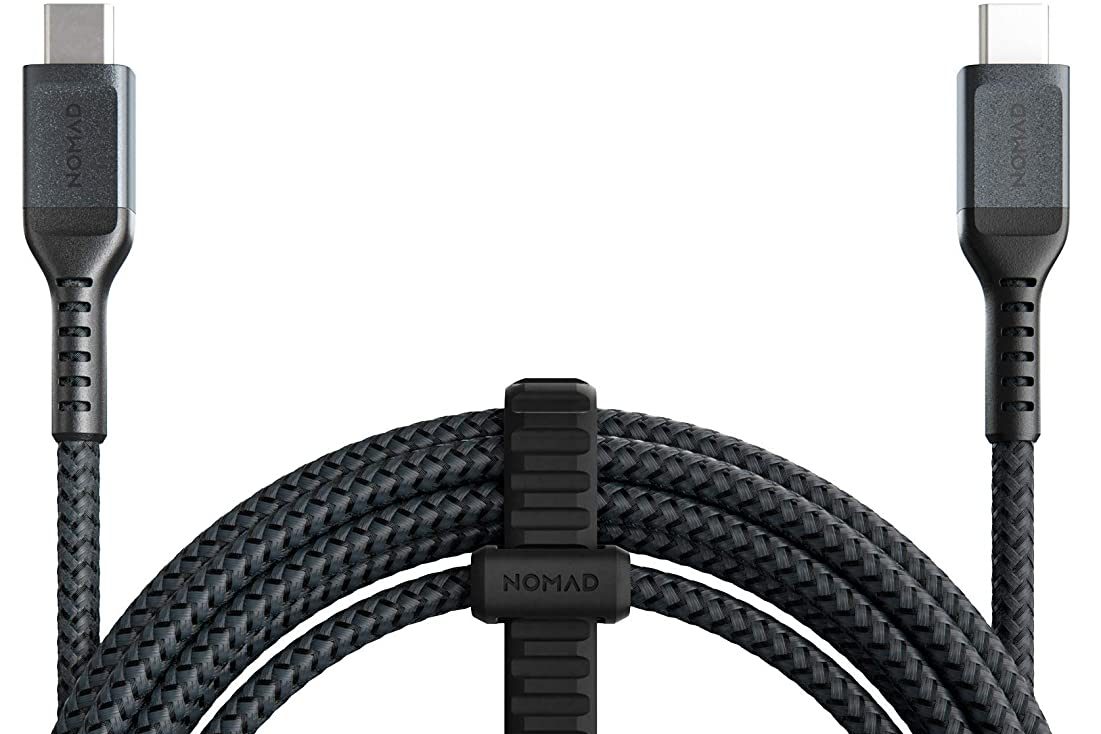 On top of a great power adapter, cables are probably the most important accessory/need you will have when it comes to powering up your MacBook. Earlier models used the USB-A plug-in while the newer models have now adapted the USB-C connector.
There is an infinite number of cables on the market. Some of the brands may sound familiar. Some brands may not. But the bottom line is durability.
The Anker Powerline+ is one of the top-rated USB-C cables on the market. Not only does the cable offer a durable design, but it also comes with a great warranty. It costs $16 and comes in two lengths, 3 or 6 feet.
The Powerline+ is built with a braided outer shell and employs hard rubber ends giving the USB connectors extra protection against possible fraying.
The Nomad USB-C to USB-C cable is another top choice, though this one may run you a bit more coin. At $29.99, the Nomad is a well-built, high-quality cable with the ability to support 100W of Power Delivery.
Nomad has another option; it is the Nomad USB-C to USB-C Kevlar. Another sturdy cable that carries the same price tag ($29.99) as its counterpart, but like its counterpart, as well as the Powerline+, it offers a braided design and thick rubber sleeves to protect against fraying.
Nomad also offers a great Universal cable, which gives you more options when it comes to the types of connections you need.
Word of warning – don't go out and buy yourself one of those "discount" charging cables. Yes, they may be long and dirt cheap, but the chances are strong that you'll be buying another one soon after. Cheap is as cheap does.
OTHER CHARGING ACCESSORIES
If you have multiple devices and desire to charge them at one time but also wish to not have to purchase multiple adapters, then a Hub may be in your best interest.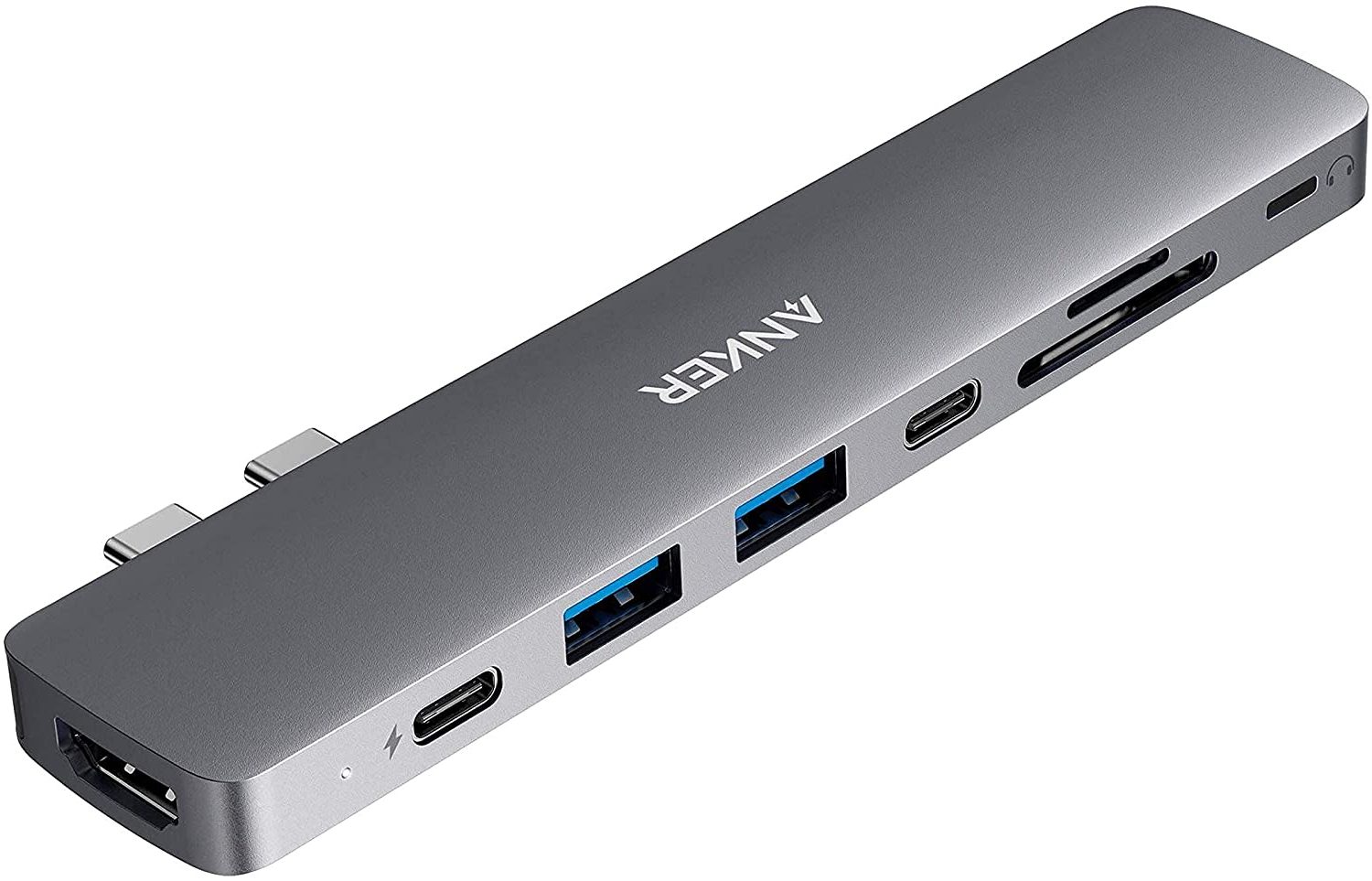 One of the better ones on the market is the Anker 8-in-2 USB-C Hub. Let us explain. The MacBook Pro comes equipped with two Thunderbolt USB-C ports and the Anker 8 plugs into both. Once done, your MacBook Pro then turns into a hub that will connect your power cord, an HDMI cord, two USB 3.0 ports, one USB-C port, a micro-SD and SD card slot, and a lightning audio port. It does everything you can ask, all for a reasonable price of $69.99.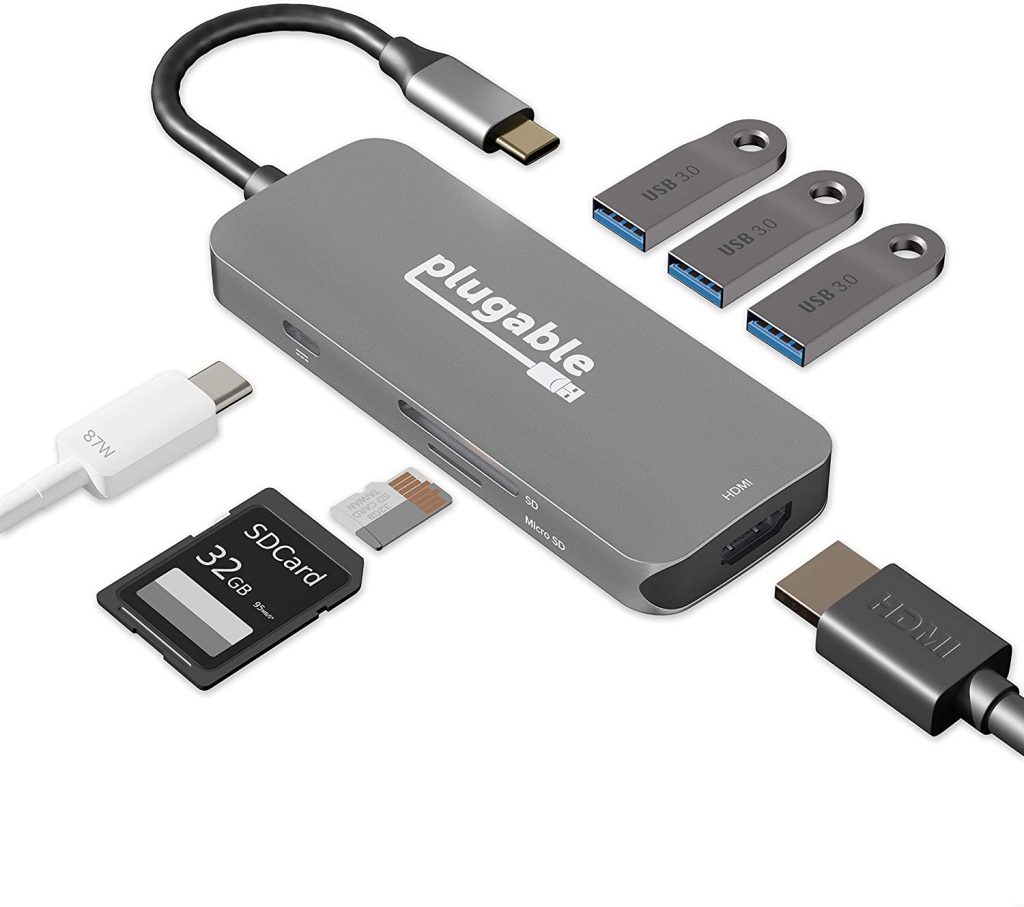 Another solid Hub entry is the Plugable USB-C 7-in-1 Hub. Much like the Anker, this device will turn your MacBook Pro into a great workstation. It offers two card readers, three USB 3.0 ports, an HDMI port, and a power port. Best of all, it will only run you $29.95.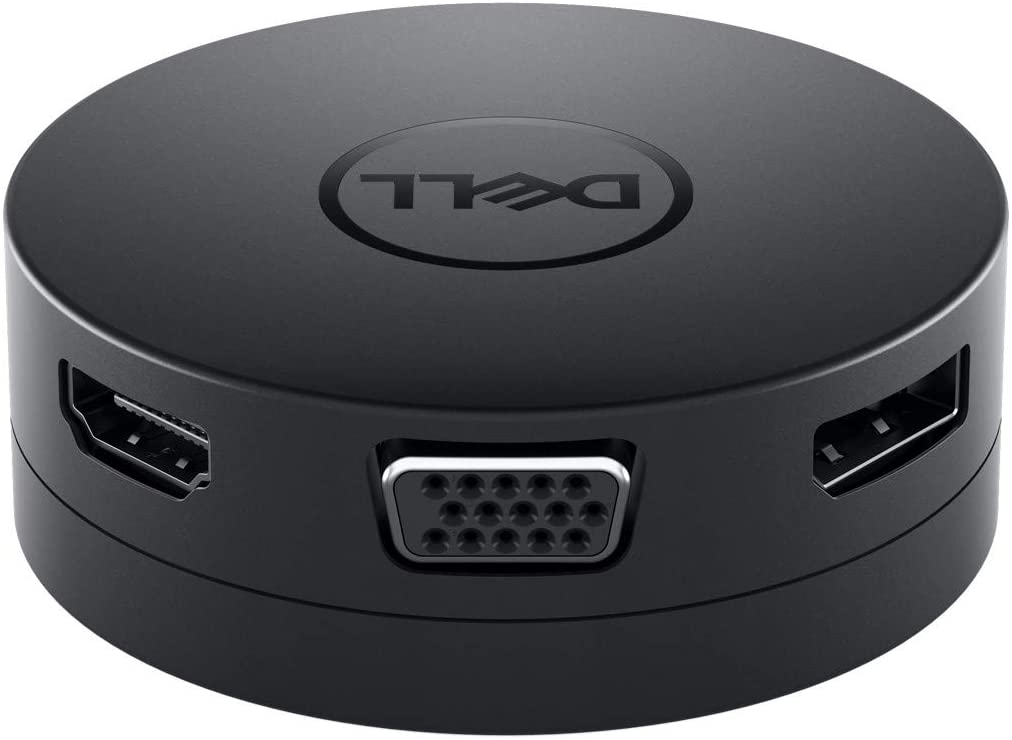 If you are looking for smaller and more portable, Dell offers a Hub that fits the bill. The Dell DA300 6-in-1 USB-C Hub is unique in that it is circular in shape but it's that shape that makes the device desirable. Smaller in stature, it is a perfect portable unit.
The Dell offers different kinds of ports, from the USB-C to a Display port, a VGA port, and even an RJ45 Ethernet port. One drawback could be the price tag of $74.99.
AND FINALLY
Do your research. We have named off a few alternatives when it comes to power adapters, lightning cables, and hubs, and while we may have our own preferences, they may not align with what you seek.
So please, take a look at our suggestions but do your own research as well. There are so many alternative solutions at your fingertips that sometimes it can be overwhelming in trying to decide what to get.
There are also plenty of good deals out there, as we know the price may be the deciding factor as to which way you may lean. We know Apple has the tendency to be a costly choice for their own products, and while some of these alternatives may rival Apple in price, they do offer more than what Apple can.
Take the product reviews into consideration when trying to decide what's best for your MacBook Pro. We'd hate to see you purchase a less expensive item only for it to fail shortly after purchase.