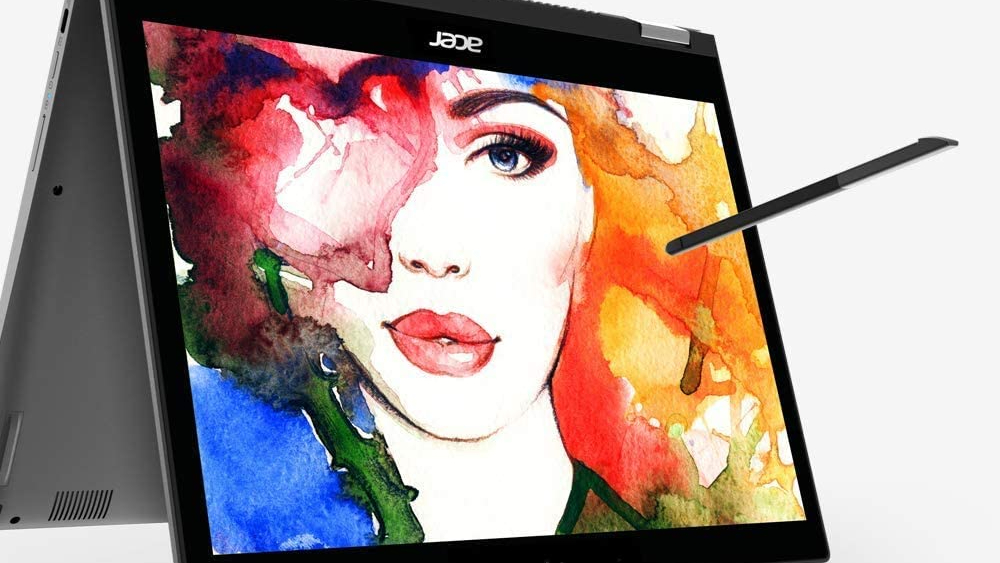 It's been ten years since the first Chromebook was introduced and not only are they redefining what it means to be a laptop, they are becoming more popular than your normal laptop as their relatively slight size and price make them a smart purchase. Besides the price and size, Chromebooks offer more advantages. They run all of their numerous apps through Chrome, its web browser-based operating system. This means they take care of their own updating tasks such as security so you, the consumer, won't have to worry about it.
As with many Chromebooks, there are different models, from the very affordable to the almost too pricey to enjoy, the difference being how fast you want your Chromebook to move as well as storage and available ports.
One of the biggest differences you will find when comparing Chromebooks to, say, a laptop or an Apple product is that most laptops run on Windows while the Apple runs on MacOS. A Chromebook runs on Chrome OS and works differently from the previous two. The Chrome OS uses downloadable apps from the Google Play Store instead of programs. Everything runs mostly online and most of the documents you create will be stored in the cloud.
It's a crowded market when it comes to Chromebooks as Samsung, Lenovo, and HP produce solid ones. Let's see if we can help you wade through the muck of so-so Chromebooks and set you up with a couple of the best deals on Chromebooks we can find.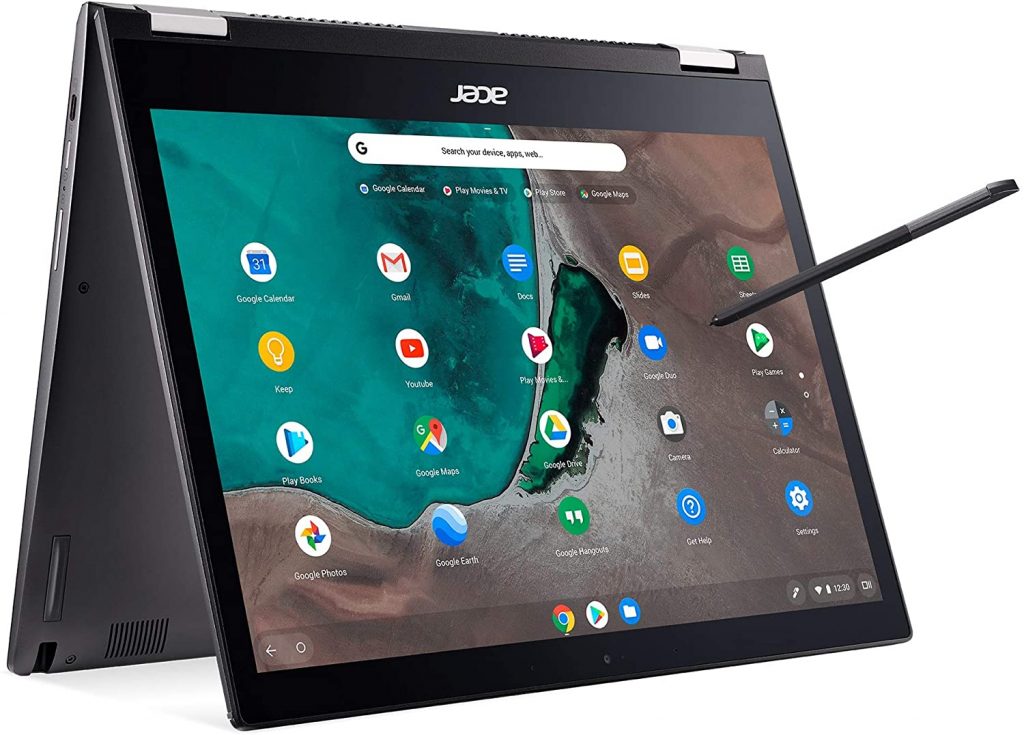 WHAT'S TO LIKE – The Acer Chromebook Spin 713 offers its buyers high performance at every level. The Spin 713 is a 2-in-1, meaning it will give you the look and feel of a laptop while also being able to transform into a tablet by way of its 360° hinge.
This premium Chromebook is a powerful one with its 8th Generation Intel Core i5 processor. For those who need to work on the go, the battery will give you 10 hours on a single charge, allowing you for a full day's work. Buyers will not be disappointed.
PRICE – $567 on Amazon
A special mention would be the Acer Chromebook Spin 311. It's a less expensive model, smaller in almost every feature but for the price ($248 on Amazon), a very solid Chromebook.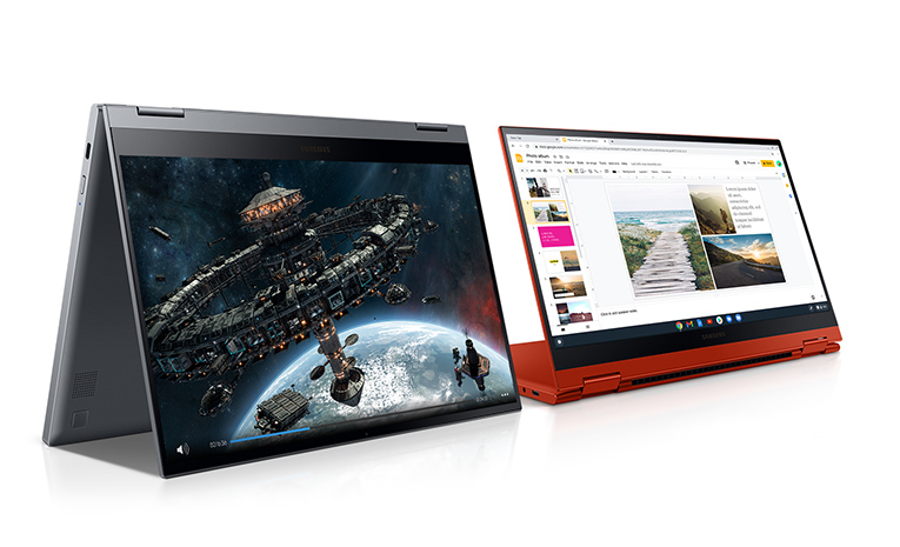 WHAT'S TO LIKE – Samsung has stepped up their Chromebook game with the Galaxy Chromebook 2. This version allows for 128GB of storage as well as an upgrade to 8GB of RAM. The display offers an eye-popping 1920 x 1080 of QLED hi-def viewing and the Smart Amp audio provides great stereo sound.
The Chromebook 2 comes equipped with 2 USB-C ports, a MicroSD slot, and a battery life that will please all users.
PRICE – $699.99 on Samsung but that price can be very misleading. Samsung always offers great deals and their trade-in one represents one of the best deals on Chromebooks as consumers can save up to $350 on this model.
Article continues below headlines
---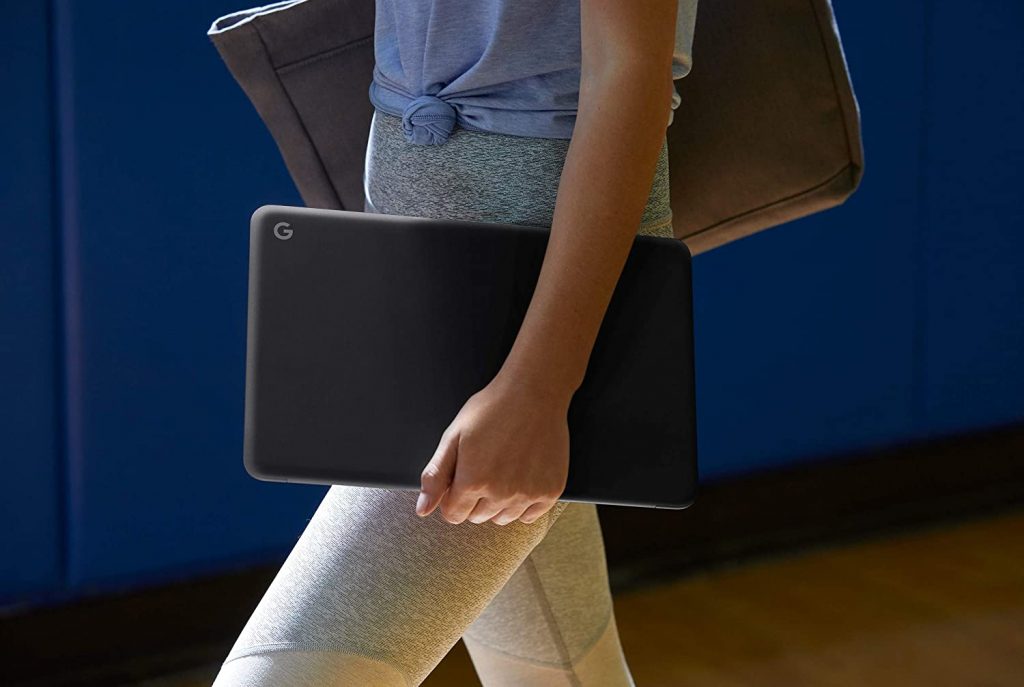 WHAT'S TO LIKE – The long battery life and quick charge are two features that make the Google Pixelbook Go a very attractive Chromebook. 12 hours of battery time and a 20-minute charge to gain 2 hours is hard to turn away for those who find themselves handcuffed to work.
The Pixelbook Go is light (barely over 2 pounds) and thin and it has a backlit keyboard and Hush Keys that make your never-ending tapping on the keyboard virtually silent. The Go employs a touchscreen and has dual speakers for a nice stereo sound.
PRICE – $600 on Amazon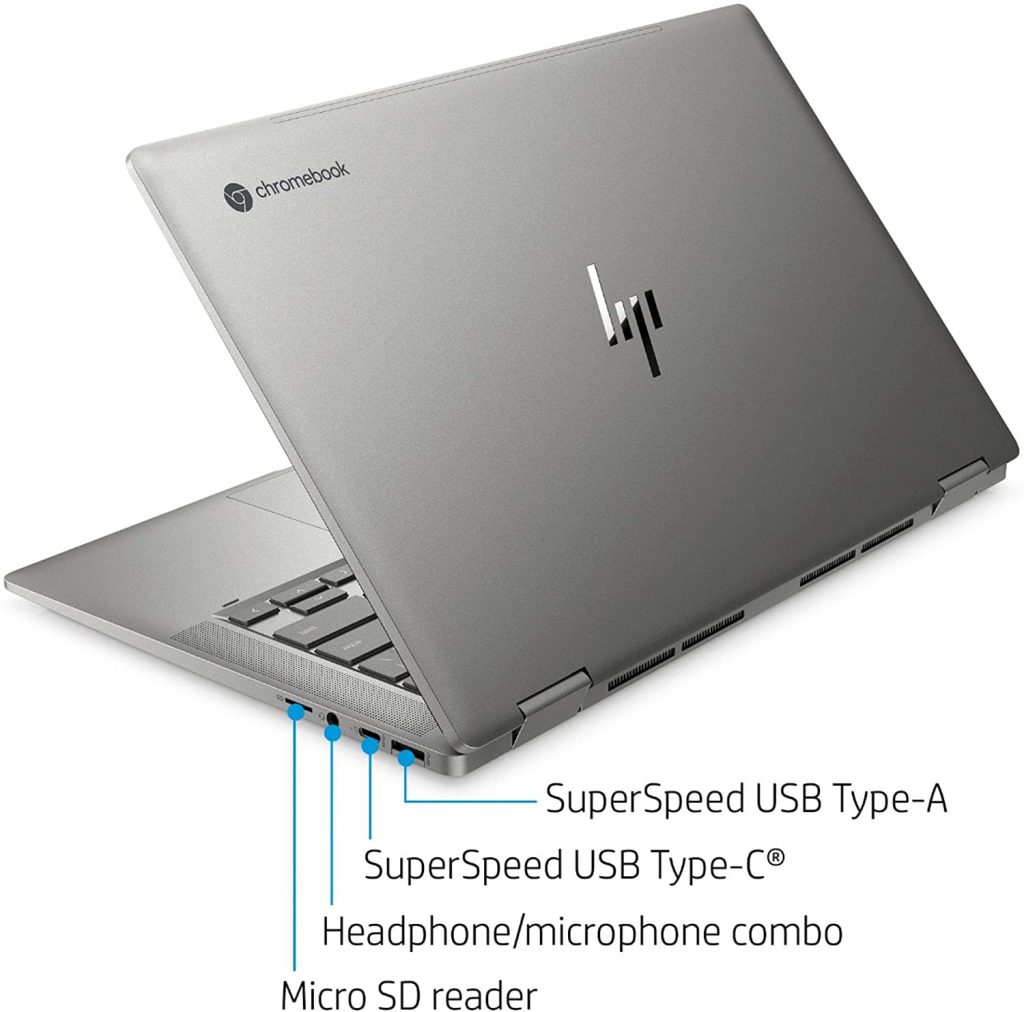 WHAT'S TO LIKE – The HP Chromebook 2-in-1 offers one of the best deals on Chromebooks. First off, it comes from HP, so you know it's a solid unit. It offers 8GB of RAM and storage size of 64GB.
The display is crisp with 14" of 1920 x 1080 hi-def viewing pleasure. The speakers are solid with a nice, quality sound.
PRICE – $449 on Amazon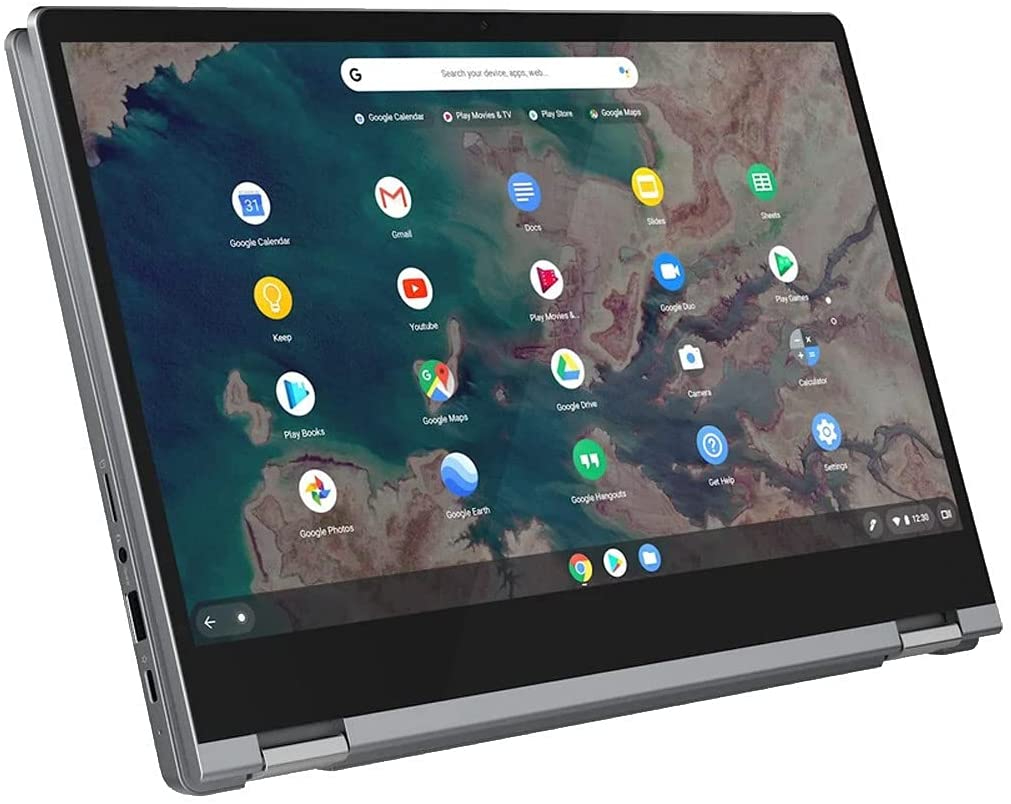 WHAT'S TO LIKE – The Lenovo Chromebook Flex 5 is a 2-in-1 that offers both a keyboard and touchscreen to make life just a little easier for users. With its 360 ° Flex, users also have the ability to use the Chromebook as a tablet.
The 13" display is powered by the Intel 10th generation Core i3 processor and 10 hours of battery life to ramp things up faster and for longer periods of time. Narrow bezels and full HD allow for crisp viewing. The Flex 5 is also great for connectivity as it comes equipped with two USB 3.1 Gen 1 Type-C ports, one USB 3.1 Gen 1 Type-A port, and one audio jack.
The price point makes the Lenovo Chromebook Flex 5 one of the best deals on Chromebooks on the market.
PRICE – $370.11 on Amazon
THE BEST DEAL ON CHROMEBOOKS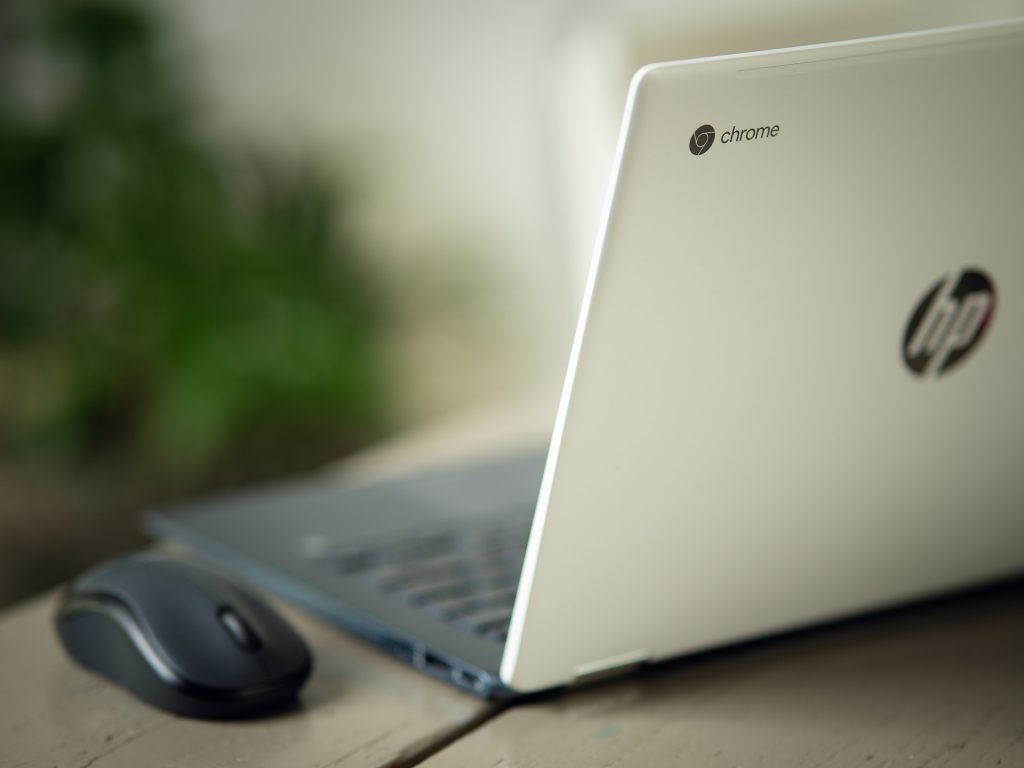 When it comes to purchasing a Chromebook, as is with any piece of tech equipment you buy, you're going to have a vast range in prices. Just like those other pieces of tech equipment, you get what you pay for. If you want a device that you know you're going to be on quite a bit, then paying a higher price for that solid and dependable Chromebook is a given.
There is plenty to like if you go the Chromebook route. They are very user-friendly, easy to learn, and easy to use. There isn't much complication when it comes to using Chrome versus using Windows or MacOS.
Another big plus with using Chrome is that if you have to jump onto your desktop for work, you can access any files you may have created on your Chromebook as everything is stored on the cloud.
Security is another major concern for many and with Chromebooks, you get the best in security. Google provides its buyers with frequent updates and if your Chromebook is ever lost or stolen, users can log out remotely so none of your content can be accessed by anyone.
The above are not only some of the best deals on Chromebooks we could find but also some of the highest customer-rated Chromebooks as well. As always, though, do your research. To each their own and what one prefers in a Chromebook may not be as important to another.
Happy Chromebook hunting.