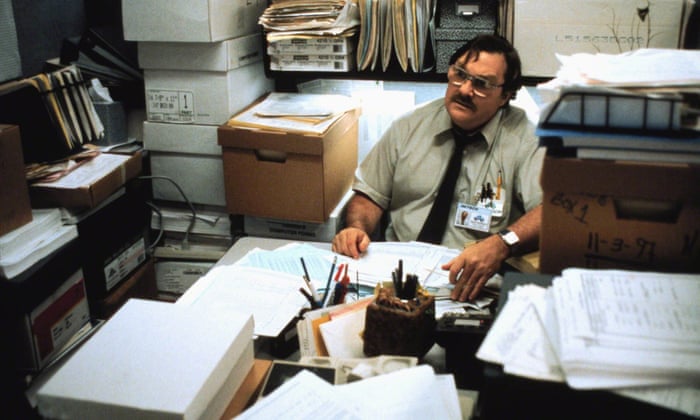 According to the American Journal of Public Health, a body that finds itself sitting more than 8 hours a day increases the risk of chronic disease by 10-20%. This sedentary lifestyle also increases the risk of premature death. The problem is, when you're working you need to be at a desk. Luckily, there's a solution: buy a stand up desk. Better yet, buy the best stand up desk.
The health benefits accompanying the purchase of a standing desk cannot be ignored. No longer will you be constantly sitting, allowing your body to form-fit into your uncomfortable office chair, but now you can be standing, allowing for proper blood flow and muscle movement.
All standing desks are adjustable. If standing for long periods of time is a bother, then adjust the desk to a sitting position. You can alternate back and forth to give your body the ultimate in relief.
Because we care about your personal health, we have put together a shortlist of the best standing desks available for purchase online. These should offer you the ease needed to alternate standing and sitting while also providing you with a sophisticated look that isn't out of place in your home or at your office. They are also a healthy option for students who have mounds of homework.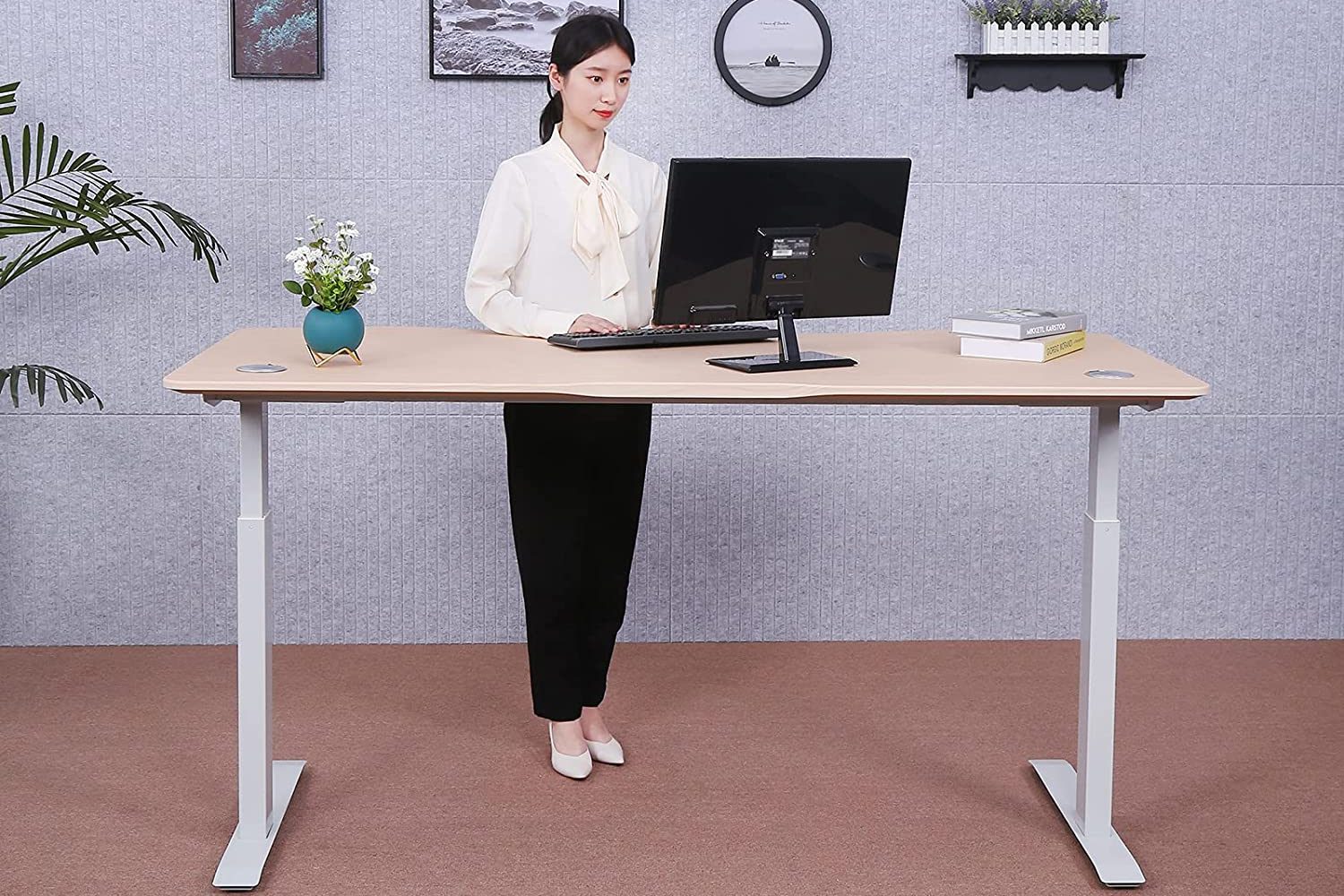 WHAT'S TO LIKE – A top-of-the-line standing desk, the ApexDesk Elite Series is a high-quality desk that offers one thing many of us crave – space. There are many of us out there who use multiple monitors or other pieces of equipment where space is mandatory. A cluttered desk does not make for a smooth working environment.
The Elite Series comes in two sizes, a 60" model and a 71" beast that boasts 33" of depth. Plenty of room to load up whatever you may need on your desk. This standing desk employs a dual-motor lifting system that features a smooth lifting mechanism that you control with a remote that allows you to set four preset heights. The Elite Series has an impressive lifting capacity of around 220 lbs.
WHAT'S NOT TO LIKE – The lifting speed may leave you a little impatient.
PRICE – $599 for the 60" and $679 for the 71"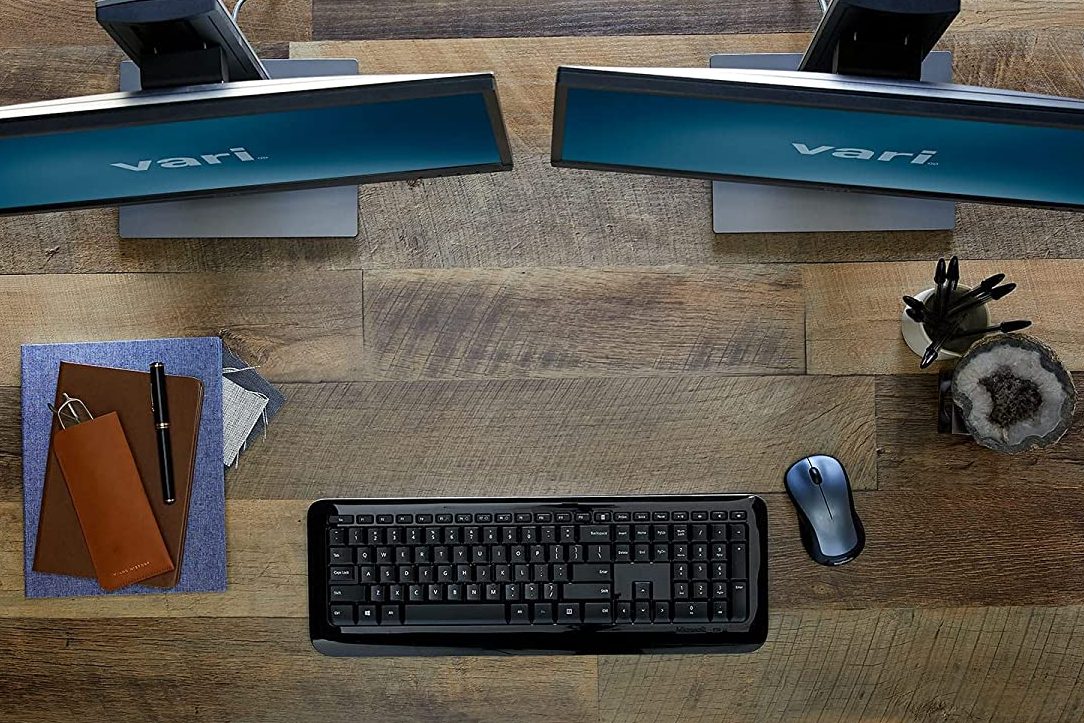 WHAT'S TO LIKE – The Vari Electric Standing Desk is an amazing product for those who prefer standing to sitting, but sometimes like to sit as well. Sturdy in its build, the Vari standing desk is impressive in that it can be assembled within minutes. The frame comes pre-attached, so buyers only need to assemble the legs.
The desk has the capability of supporting up to 200 lbs. and comes in two sizes, 61" and 72".The standing desk takes its cues from its very quiet dual motors that are run by a keypad which you can program in four preset heights.
WHAT'S NOT TO LIKE – Let's get nitpicky here and say it "only" has the ability to hold 200 lbs. worth of equipment.
Article continues below headlines
---
PRICE – $695 for the 60" and $795 for the 72"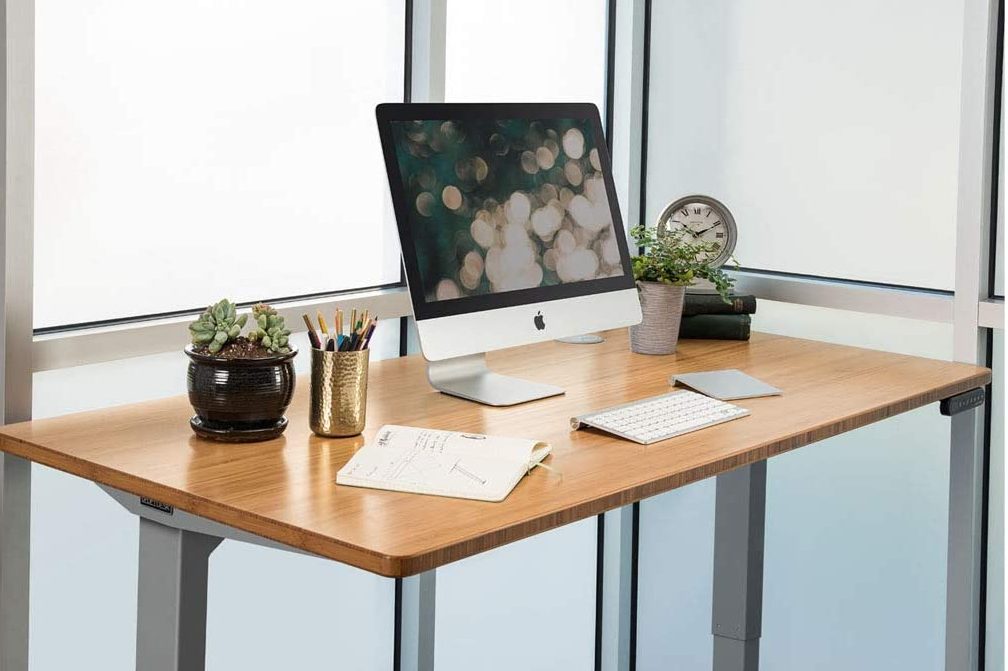 WHAT'S TO LIKE – Another great standing desk (so to speak), the Uplift V2 has the features you are looking for – dual motors, speed in adjusting from sitting to standing and vice versa, and stability to end all, as you'll soon see.
Wirecutter chose this unit as the best from 2019-2021 and we can see why. It offers a one-touch advanced digital memory keypad so you can program and save your favorite desk heights. The Uplift V2 has a couple of impressive features, the first being anti-collision technology where the desk will stop height adjusting if it hits an object above or below it. This standing desk also boasts a mounting feature (this is where stability truly comes into play) that allows for those married to their work office to mount an under-desk hammock when the desk is at its full height.
WHAT'S NOT TO LIKE – The Uplift V2 is only a desk frame. You will need to provide your own desktop though it does support desktops sizing from 42" to 80" wide.
PRICE – $589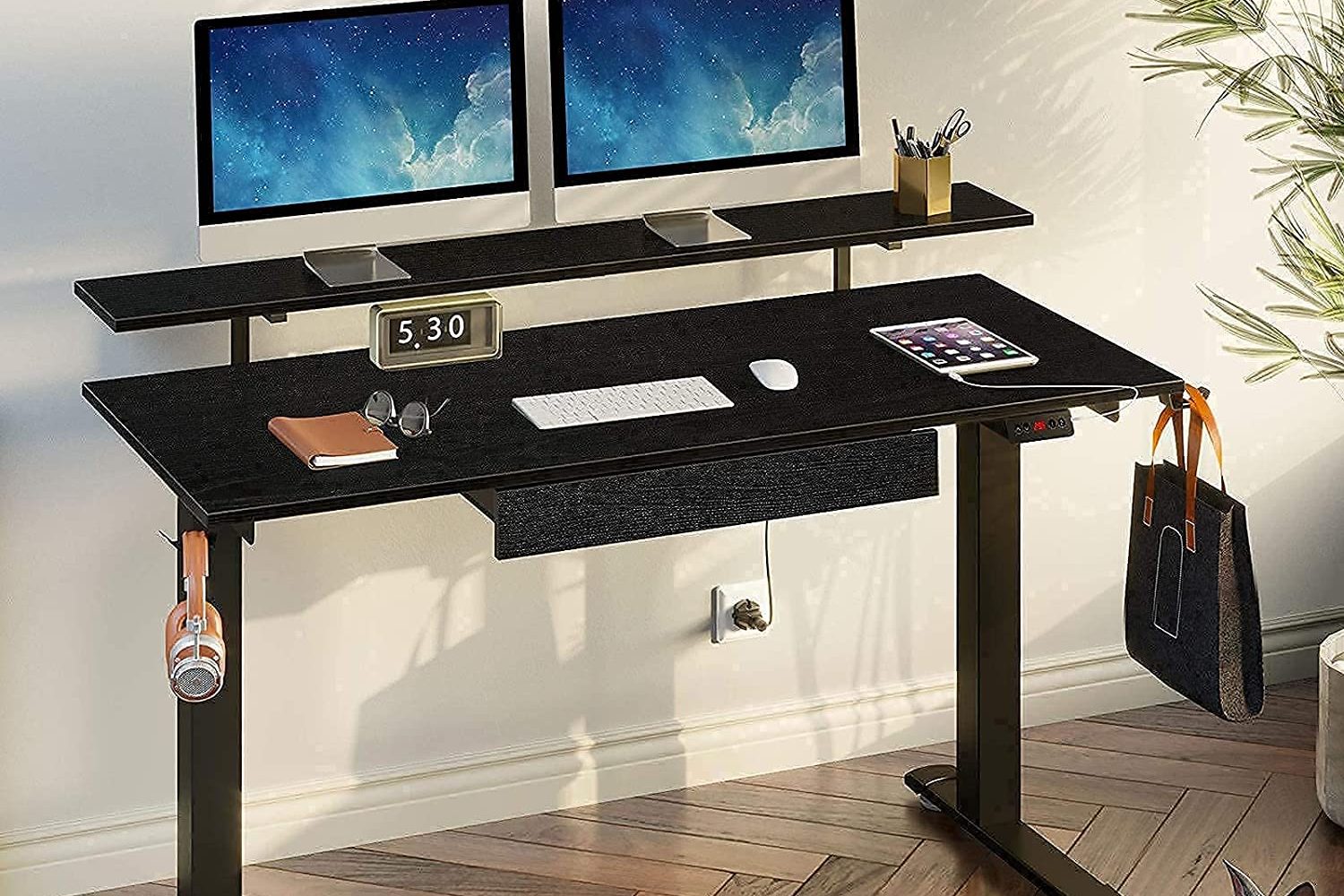 WHAT'S TO LIKE – The Rolanstar standing desk offers its users two levels of desk space to help with possible clutter. The raised shelf provides for extra storage as well as an area where you can set your monitor(s). The standing desk comes equipped with a pull-out drawer for the smaller desk items and it also features hanging hooks on the side so you can hang purses, backpacks, etc.
The Rolanstar has dual motors to quietly raise or lower your desk and comes with a remote that allows for two preset heights. The standing desk will also support 176 lbs. of equipment. Another positive with this standing desk is that built into the desk's height control unit are two USB ports for those who wish to keep their phones or tablets fully charged.
WHAT'S NOT TO LIKE – The width of the Rolanstar may be a concern for some.
PRICE – $309.99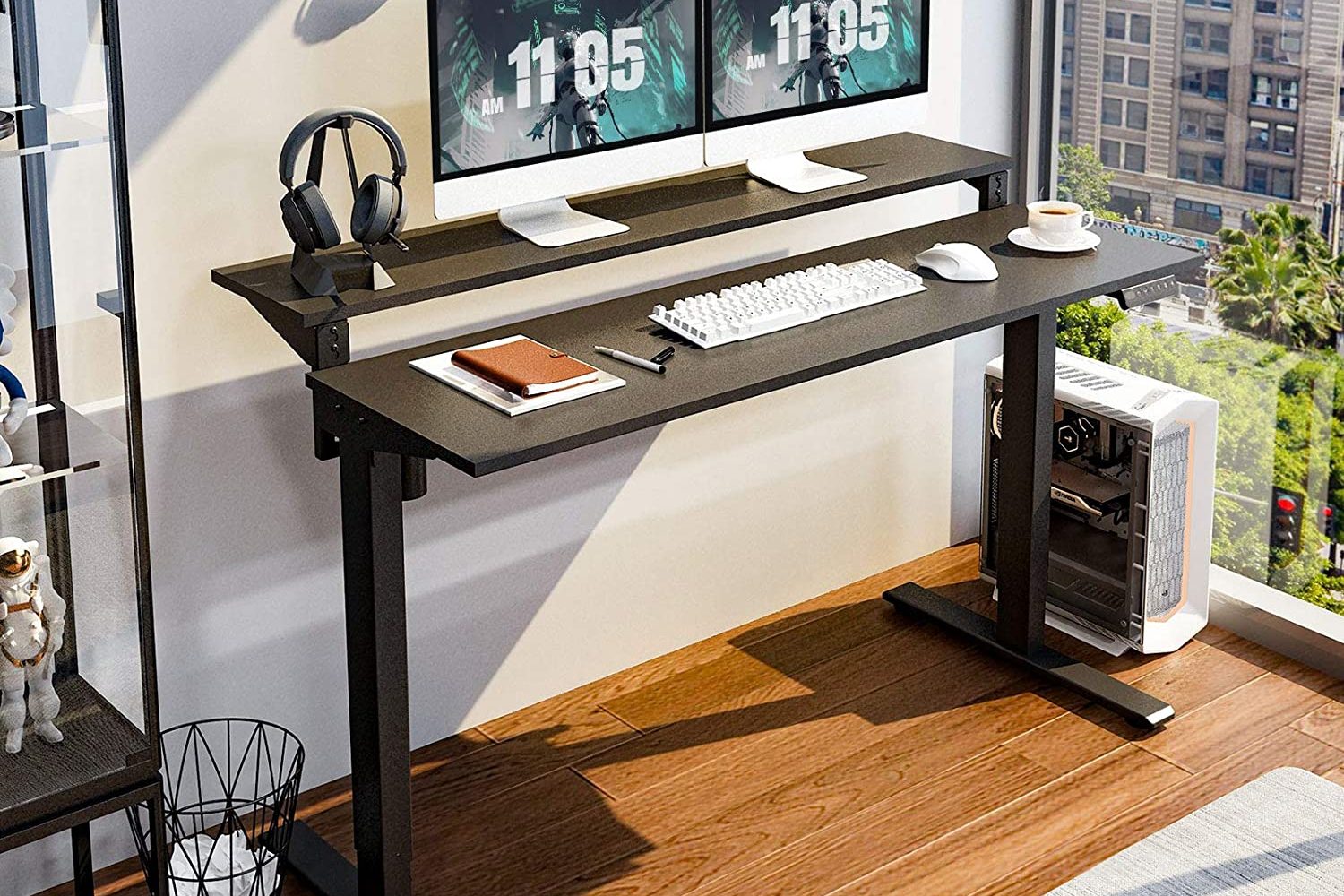 WHAT'S TO LIKE – The Flexispot EF is another standing desk that offers its buyers two levels of space. One level can be (and should be) used for your monitor while the other offers enough space for whatever else you need. The upper shelf has three adjustable height settings, while the entire unit is controlled by an attached remote that offers four memory preset buttons.
The Flexispot EF standing desk comes in two sizes, a 48" and a 55", and also offers a width on both that should make users happy.
WHAT'S NOT TO LIKE – While this stand-up is an attractive desk, it only supports 132 lbs.
PRICE – $299.99 for the 48" and $414.99 for the 55"
Which Standing Desk Is The Best For You?
Who doesn't like to stay healthy? So why not help yourself out with one of these great standing desks. True, they are a bit of an investment, but the benefits should outweigh the cost.
As always, we only recommend. Do your research as there are plenty of stand-up desks out there for the budget-conscious consumer.