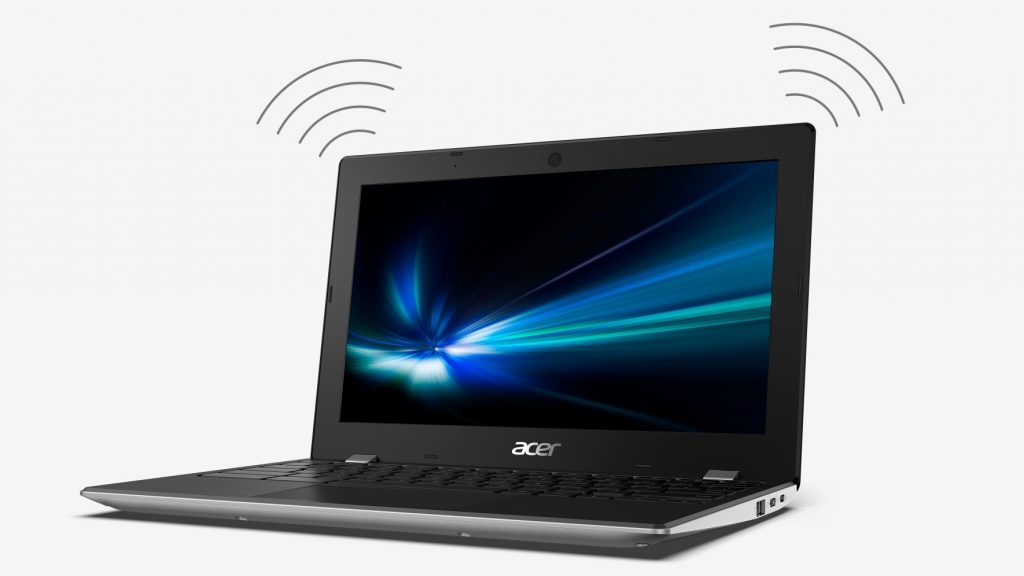 With school back in session across the nation, many students with their parent's help may be in the market for a solid Acer Chromebook for their homework needs. Adults may also be on the lookout for one that isn't complicated and easy on the pocketbook. We have just the thing.
The Acer Chromebook Spin 311 checks off many boxes when it comes to the needs consumers look for, including a price that is tough to beat right now. The normally priced $499 Chromebook can now be found on Amazon for $230, which represents a 54% savings.
So, what does the Acer Chromebook Spin 311 offer its consumer? First off, this Chromebook is a 2-in-1, meaning it can be used like a tablet as well as a laptop. As an Android tablet, the Spin 311 offers touch screen capability with 360° rotation to set it in tablet mode.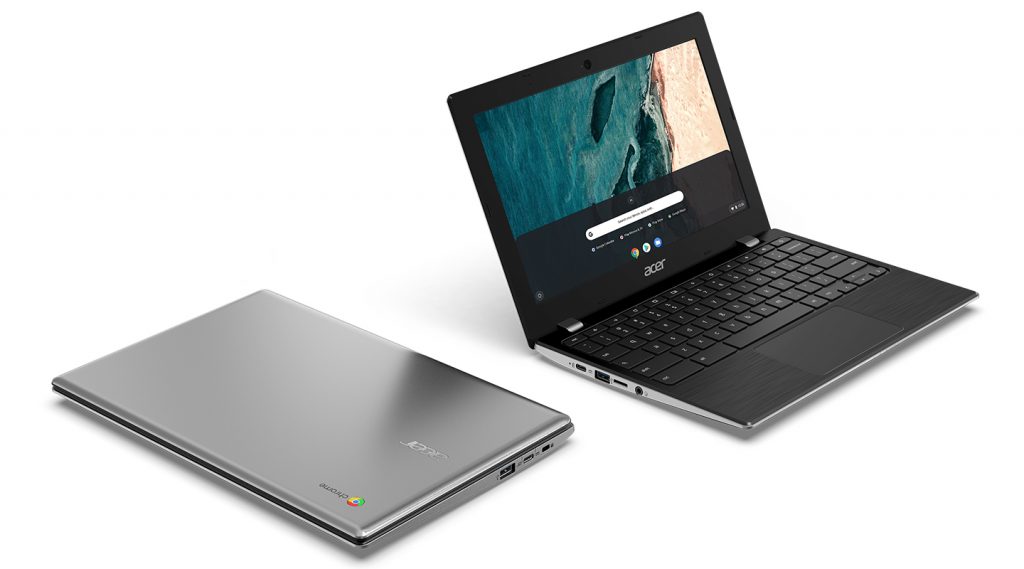 As a mini-laptop, the Spin 311 is equipped with a keyboard to allow you to type up any document necessary. The Spin 311 is not large in size, measuring 11.6", so the keyboard may seem a little cramped for older folks, but the perfect size for the younger students.
The Acer Chromebook Spin 311 runs on the Chrome OS, which is a Google operating system. It has built-in virus protection for those who find themselves internet scanning, it updates apps automatically, it allows for fast boot-up times, and continues to keep its speed over time.
Since it's a Google OS, the Spin 311 has access to over 2 million android apps that can be found on Google Play.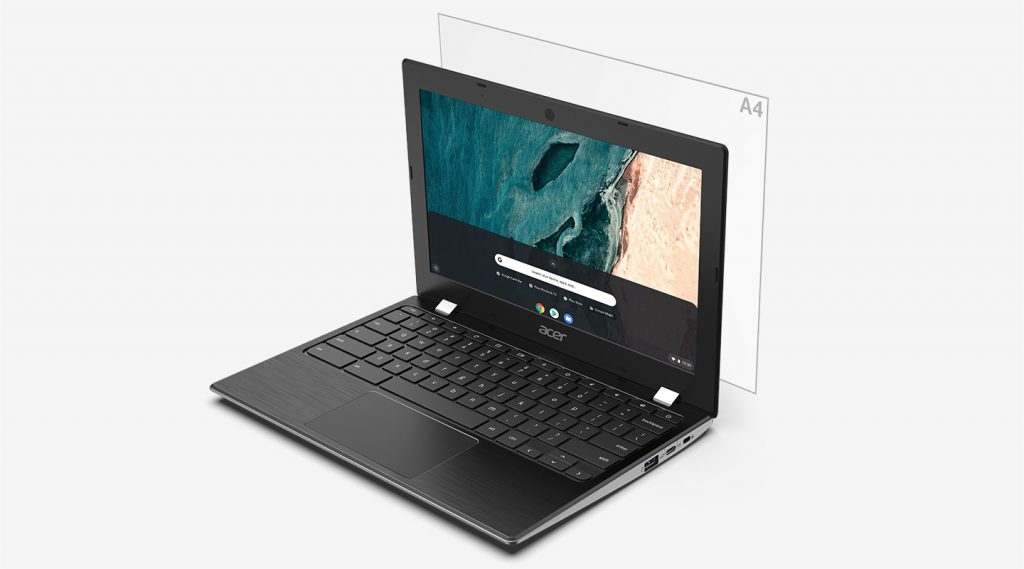 The Acer Chromebook Spin 311 comes equipped with a 720p webcam that offers a decent video quality for those students who find themselves stuck at home trying to Zoom in for class.
The speakers included perform well enough for games or videos, but users may wish to hook up their headphones when playing music as the sound could distort.
A nice feature the Acer Chromebook Spin 311 provides is the port selection. It comes complete with two USB 3.1 Type-A ports as well as two USB Type-C ports, one each located on both sides of the Chromebook. It also has a DisplayPort allowing you to hook up to an external monitor. The one drawback to this Acer Chromebook is the fact that it doesn't come with an HDMI output port.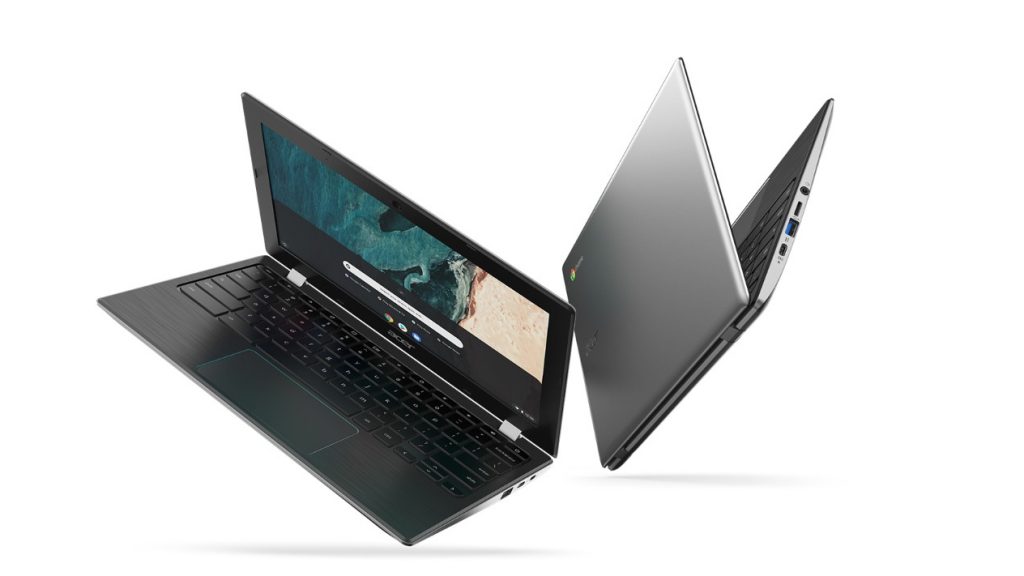 The Spin 311 is tight on its storage, only offers 32GB, but a microSD slot allows for great expansion when you're feeling the storage pinch.
Now, if you're looking for a reference point when it comes to a similar product and pricing, the Lenovo Chromebook Flex offers many of the same features as the Spin 311 but comes in a little pricier at $277.99. The HP Chromebook offers similar features but with a larger screen at 14" and that's reflected in its price of $429.
Article continues below headlines
---
All in all, as the many consumers have attested to, the Acer Chromebook Spin 311 is a great pick-up. For its price and what it offers, students and parents alike will be happy with this purchase.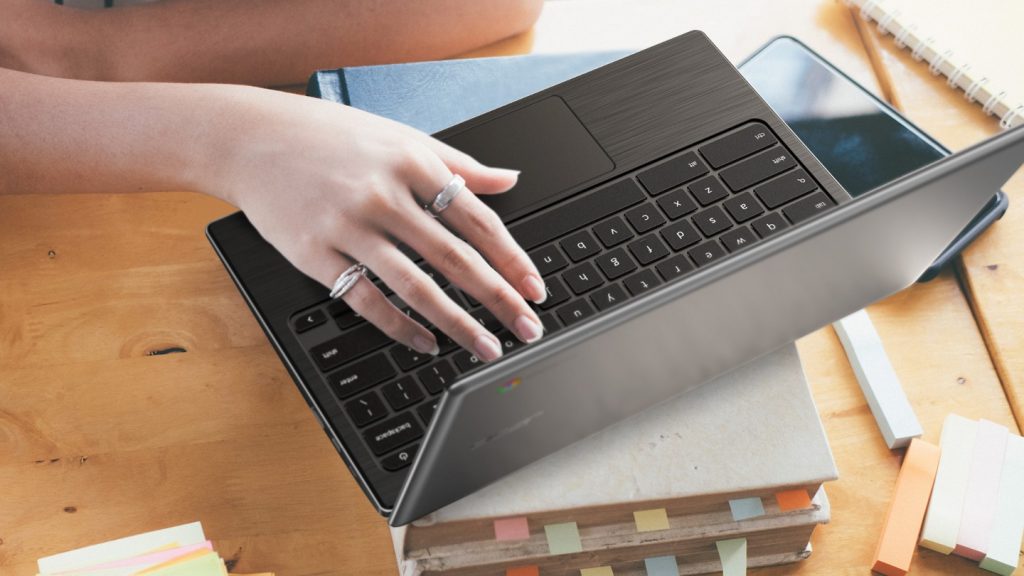 So, if you're in the market for a solid Chromebook, the Acer Chromebook Spin 311 may be what suits your needs.