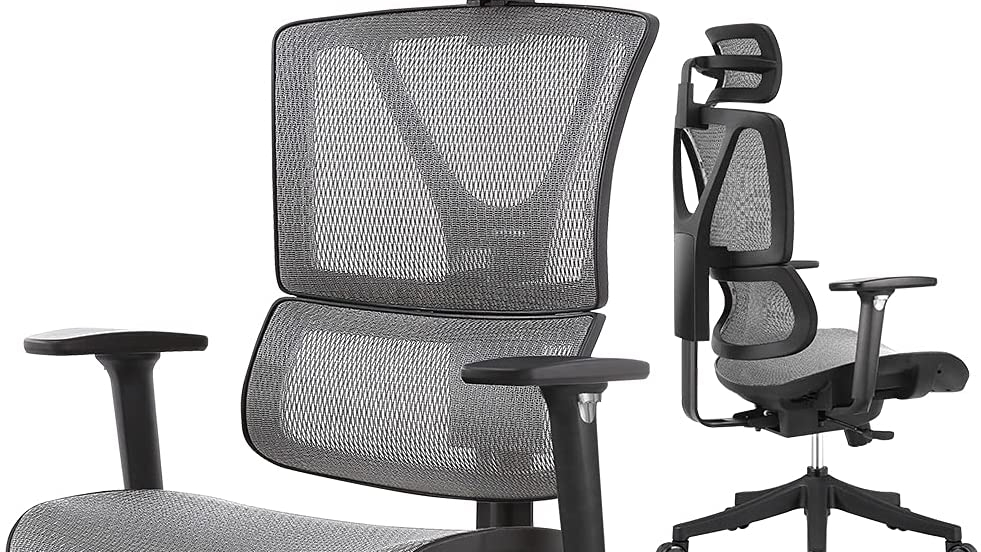 One of the many things the COVID pandemic brought to people across the country was instability in the workforce. Shutdowns put many Americans in a situation they were not prepared to face – working from home. Though many homes now may be set up to deal with working from home, as the pandemic hit, most of your day-to-day consisted of going into work, going into your office, sitting in the best ergonomic chair your company could purchase for you, and not having to worry about some sort of a makeshift home office.
Times have changed and working from home is becoming the norm. So, finding the proper equipment to make your working-from-home life a healthier environment is key to a productive day. At the office, you can find yourself up walking around, from your commute to lunch with co-workers to breaks in the break room, your body has the chance to be in motion quite a bit. But at home, many of you live that sedentary life, spending too much time in one place. If you do that in a chair not designed for work, then you are just asking for trouble. Living room chairs or sofas are definitely not the best ergonomic chair choices for you.
So, how do we rectify this potential hazard to your well-being? Find a corner or a room in your house where you can set up a healthy spot for your home office. A nice, well-positioned desk, monitor set at the proper height, keyboard and mouse ergonomically correct. The best investment you could make, though, is to find yourself a desk chair that checks off all the ergonomic boxes. Today, that is what we will help you do – find the best ergonomic chair for your home office.
---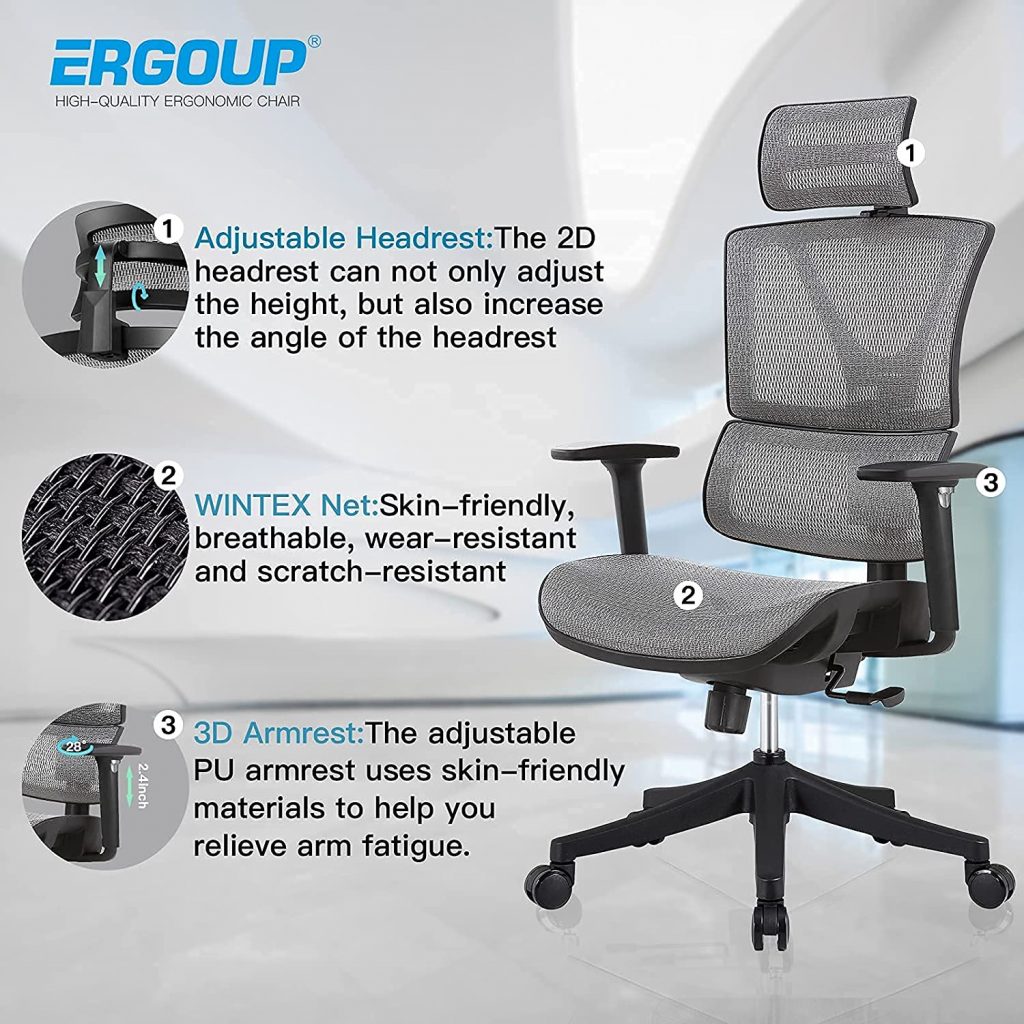 WHAT'S TO LIKE – One of the best ergonomic chairs of the bunch and the price reflects that. ERGROUP offers you a great selection when checking off all the healthy sitting boxes. First is the wintex breathable mesh. You won't find yourself sticking to any material here.
Then comes the important stuff. This chair has a double backrest designed for perfect ergonomics that can be adjusted to four different heights. It has adaptive lumbar support that can also be adjusted to 135° for reclining. The headrest is 2D and the armrests are 3D when it comes to adjusting.
For those of us who may have gained a few extra COVID pandemic shutdown pounds, this chair also supports a maximum of 550 pounds. And, if you have wood floors, the ERGROUP comes with PU mute caster wheels for silent moving.
PRICE – $459.99
---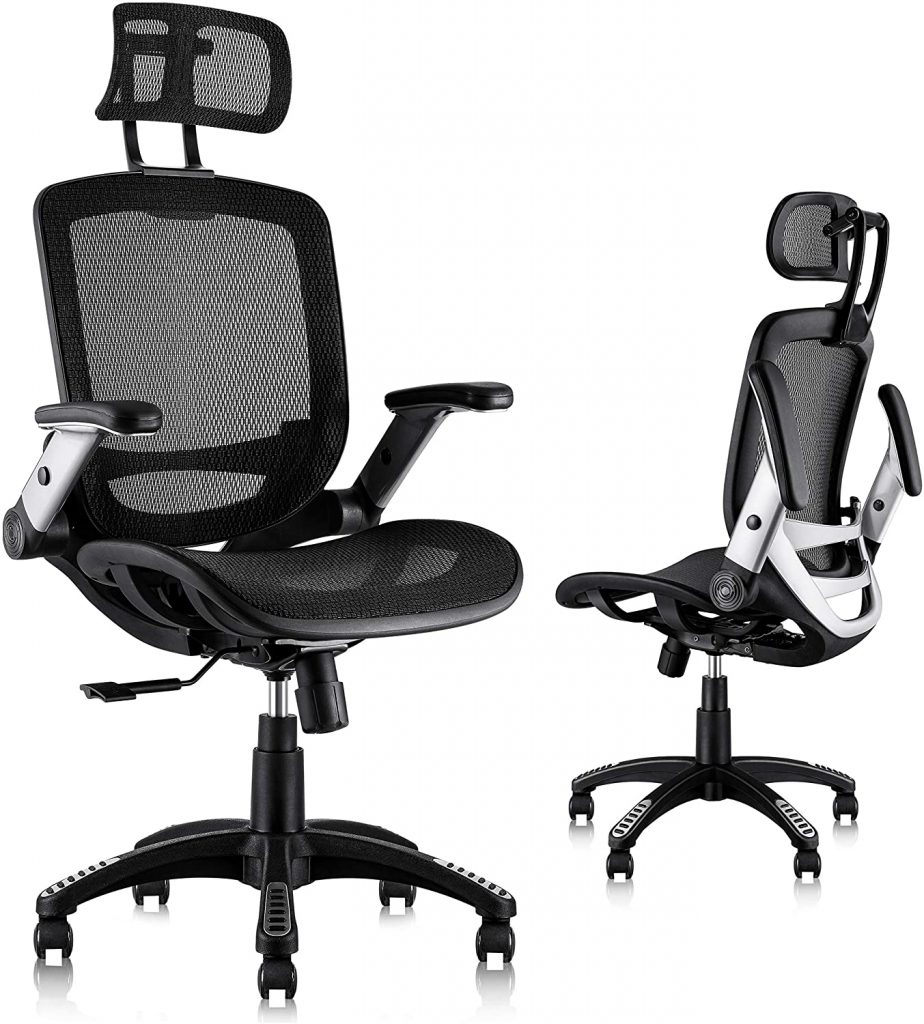 WHAT'S TO LIKE – The Gabrylly ergonomic desk chair offers sitters four supporting points (head, back, hips, and hands) as well as proper lumbar support. Easily adjustable, this is one of the best ergonomic chairs for those who sit for long periods of time.
The seat is larger than most, offering space for any type of body and the backrest can tilt 90-120°. The chair comes equipped with a high mesh back and comfortable seat to make long periods of sitting cool and comfortable.
PRICE – $246.07
---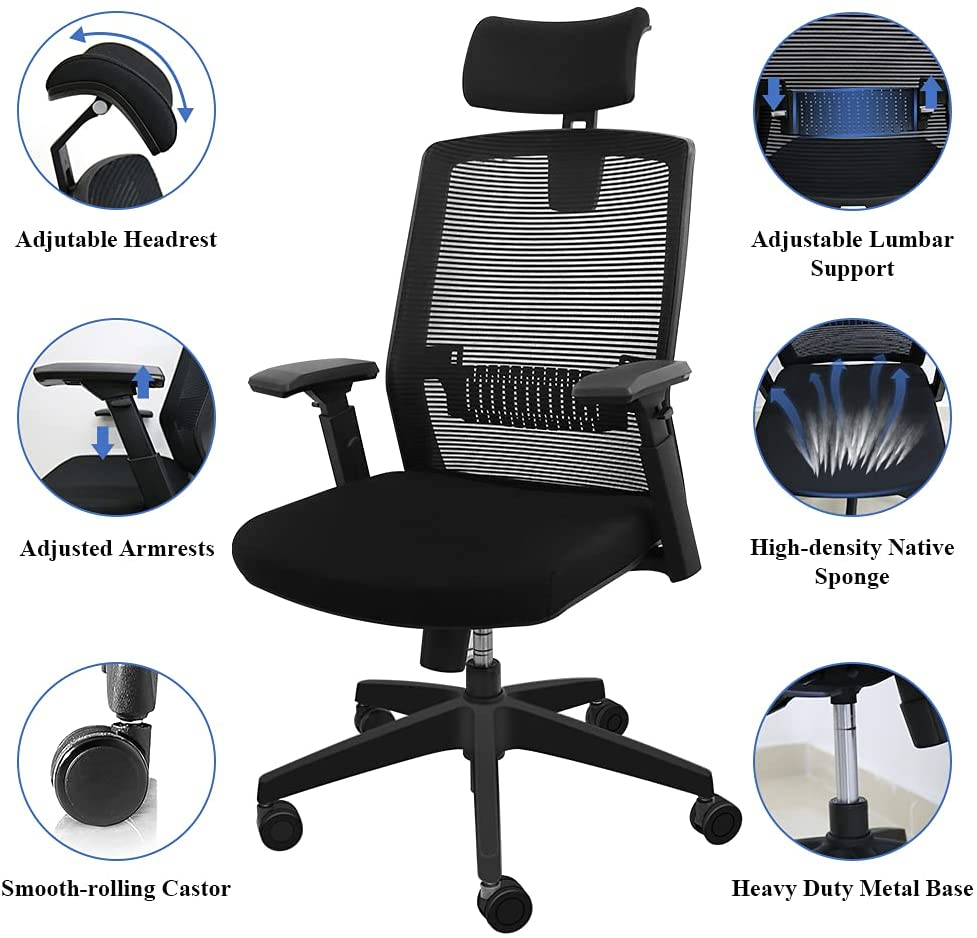 WHAT'S TO LIKE – The Longou Ergonomic office chair is a great choice when it comes to the best ergonomic chairs for your home office. Offering four points of support, the chair focuses on the lower back to make sitting more comfortable and healthier.
Article continues below headlines
---
The chair is easily adjustable, and the backrest can recline to support 90-120° tilt. The mesh back keeps things cool with its air circulation and the padded seat helps during long periods of sitting reducing the pressure on your hips and thighs.
Not only is the chair ergonomically correct, but it can also hold weights of up to 300 lbs., so it is a sturdy one.
PRICE – $197.00
---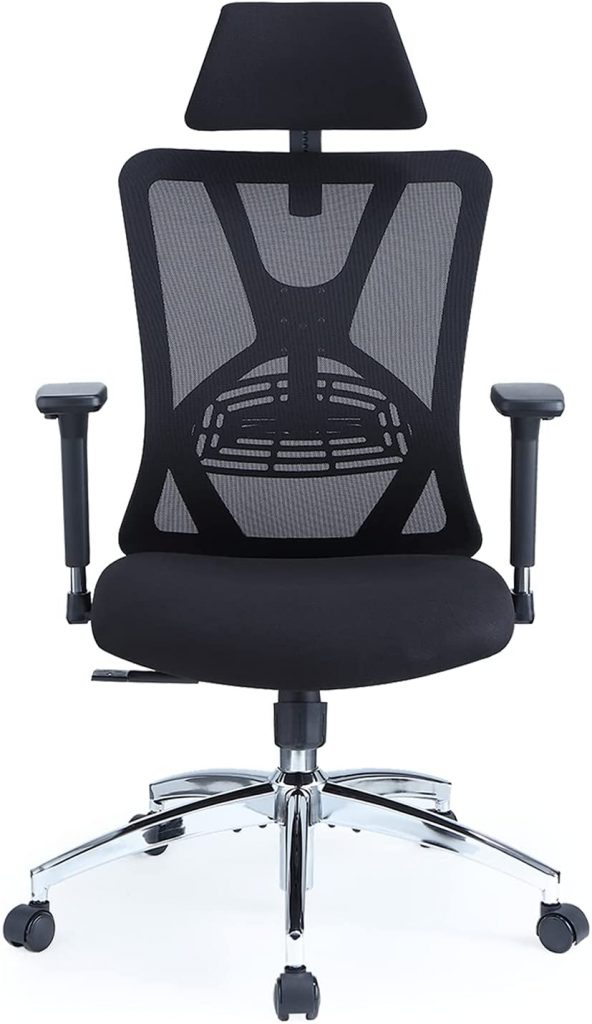 WHAT'S TO LIKE – One more solid entry into our best ergonomic chair category. The Ticova Ergonomic office chair offers wonderful lumbar support with the ability to easily adjust its lumbar height and depth. This chair also allows you to adjust your headrest height and angle as well as armrest height, angle, forward and back positions, and your seat cushion height.
The adjustable backrest is made of comfortable and breathable mesh. Unlike many home office chairs that employ a mesh headrest the Ticova's headrest is big and curved, allowing for more comfortable head and neck support.
PRICE – $199.99
---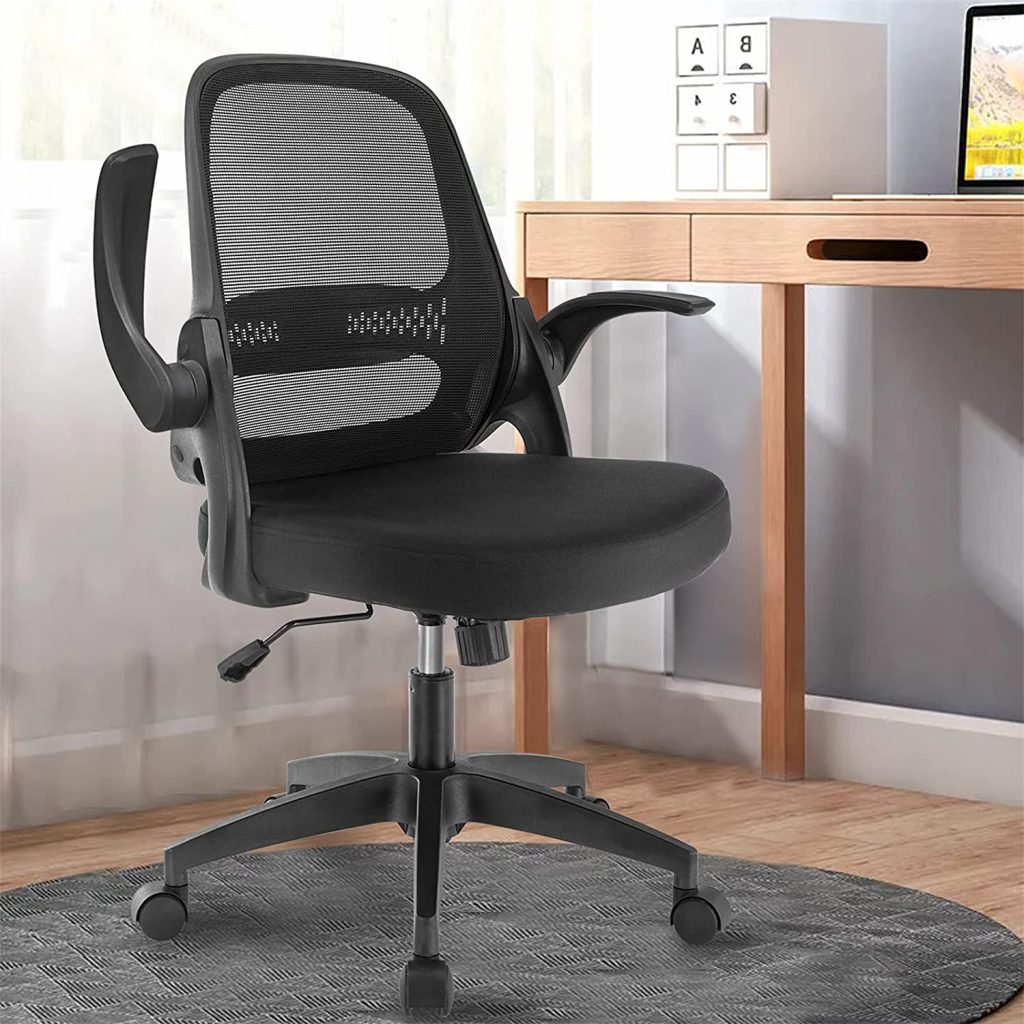 WHAT'S TO LIKE – If you're looking for the best ergonomic chair on a budget, then Kerdom could be the one you choose. Not as fancy as some of the others, but nevertheless solid, the Kerdom ergonomic desk chair offers a sleek design with an easily adjustable ergonomic backrest.
The chair is built with breathable, high-density mesh to alleviate any sticking and armrests that are 90° adjustable flip-ups for easy sit-down and escape to and from your chair. The thick padded seat cushion will keep you comfortable each and every day. Another great feature of this chair is the sturdy 3D plated steel armrests with its soft, thick padding. Those of us who love to use the armrests will definitely find comfort with these.
PRICE – $139.99
---
THE CHAIR FOR YOU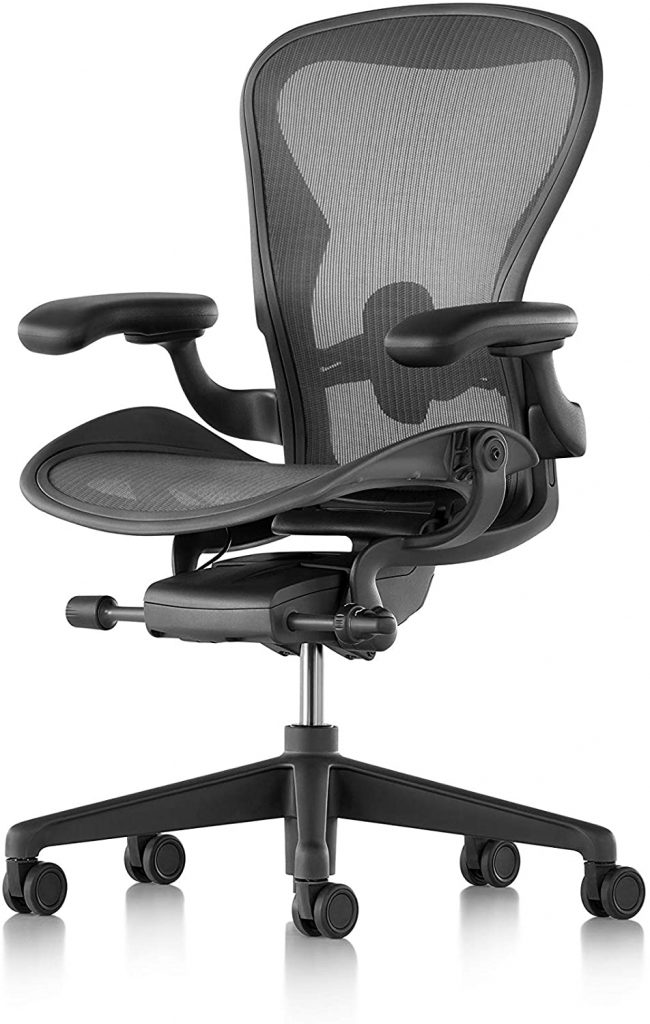 Make no mistake about it. Finding the best ergonomic chair is key for your home office. Sitting for long periods of time has its major drawbacks that could lead to long-term back pain. Poor ergonomics while sitting at your desk can produce some painful musculoskeletal disorders that include muscle strains and lower back injuries, none of which are pleasant.
The above suggestions are just that. Yes, there are plenty of ergonomically correct office chairs out there that carry a huge price tag. We tried to find the best and keep them within your budget constraints. But if budget is not a problem, the Herman Miller Aeron Chair is top-of-the-line in the best ergonomic chairs. It'll only set you back a cool $1,999. Maybe our above suggestions make better sense.
Whichever way you go, just make sure you find the best ergonomic chair that works for you. Happy hunting.