Costco ground beef comes from its Kirkland brand and customers should go to the butcher to ensure the biggest savings.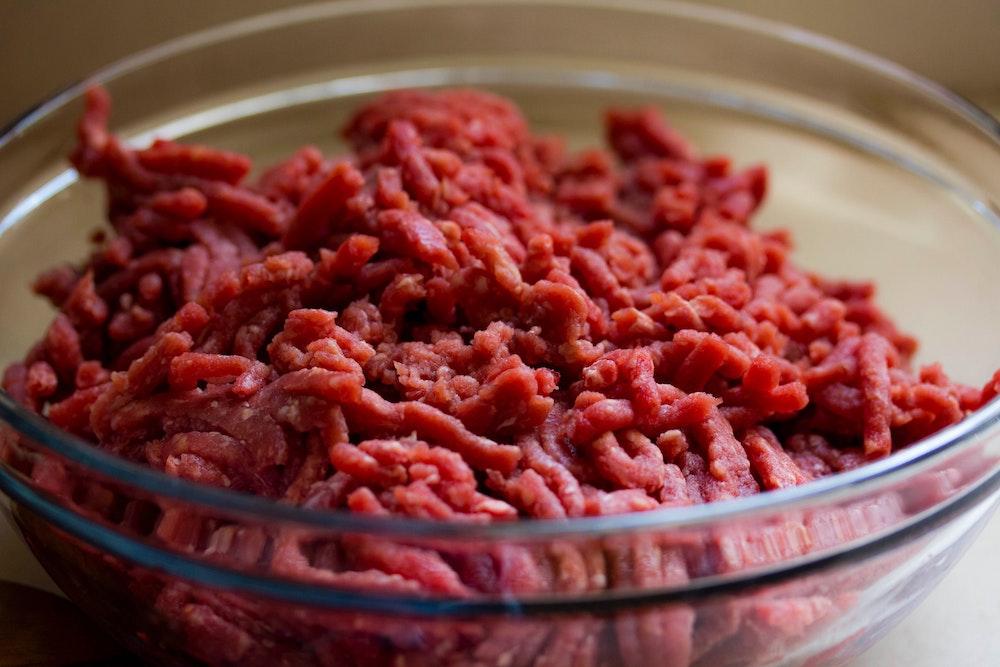 Ground beef is a staple in most households. It can be used to make various dishes, from hamburgers to pasta dishes and many things in between. Costco ground beef offers exceptional quality, all for a great price. Easily keep the freezer stocked with pre-made burger patties and premium wagyu ground beef to meet any cooking needs.
Shopping at Costco requires a membership. The store is essentially an exclusive savings club. Things are sold in bulk and marked up just a fraction of the price that the store purchases them for. Shoppers can find just about anything when strolling the aisles at the wholesaler. Costco has its own store brand of most items, including Costco ground beef. The store brand is Kirkland Signature, and customers can expect quality and value on any item they purchase that is stamped with the name.
If you are looking to prepare for a large party or just fill up the deep freezer, Costco ground beef is definitely something to consider. Costco ground beef primarily comes from sources in the United States and a few out-of-country sources.
The company does have its own facility that processes meat, plus many suppliers throughout the San Joaquin Valley area of California are used as well. Whether the beef comes from the United States or an out-of-country supplier, Costco ensures specific standards are met to produce the highest quality meat possible.
COSTCO GROUND BEEF COMES FROM ITS KIRKLAND BRAND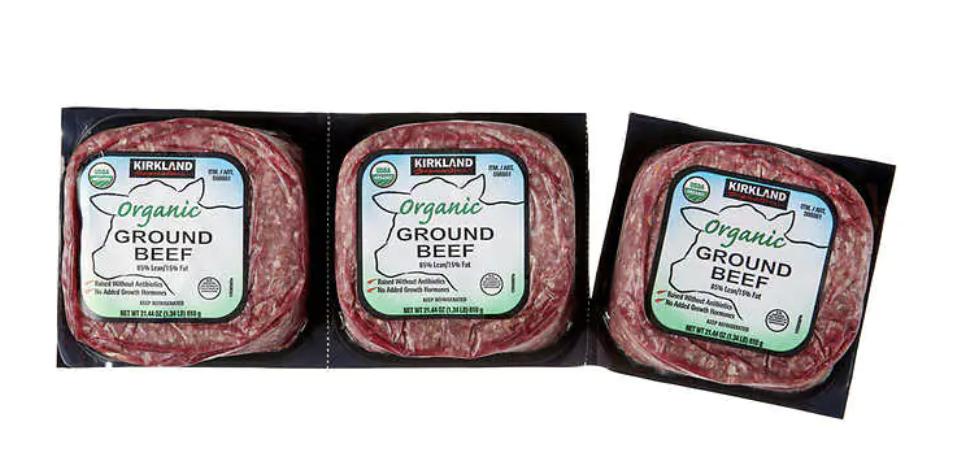 You can rest assured that Costco ground beef comes from animals that have been treated humanely, surpassed rigorous food safety standards, and come from a sustainable farm. The wholesale giant has high requirements that all of its beef does not contain any added hormones or antibiotics, plus the meat must pass testing for bacteria and pathogens.
Costco ground beef, including its store brand, Kirkland, is prime-grade. The meat passes through facilities that have been rigorously inspected by the USDA plus meet standards from the American Meat Institute. Costco's high standards can be tasted in their meat, as customers rave about how good the meat tastes.
COSTCO GROUND BEEF IS SLIGHTLY MORE EXPENSIVE THAN AT WALMART
Walmart is slightly cheaper than Costco, but this may not always be the case as the price at which stores sell their meat often rises and falls. Members can purchase Costco ground beef, Kirkland Signature Brand, for $6.75 per pound for the 85/15 variety. Currently, Walmart sells Marketside Organic Beef in the same fat variety for $6.28 per pound.
Costco ground beef is currently priced competitively alongside other retailers who sell the same type of grass-fed, organic beef. Target ground beef, one pound with the same fat and leanness, sells for over $7. Though Costco prices are right in the middle, customers may be able to find deals throughout the year or even find that prices are better as the price of beef fluctuates.
CUSTOMERS HAVE THE OPTION TO BUY FROZEN
Customers can also purchase Costco ground beef in frozen form. Frozen ground beef is slightly cheaper compared to the fresh variety. Five pounds of Kirkland Signature Brand Lean Ground Beef sells for $5.70 per pound; that's nearly a whole dollar cheaper than the fresh variety.
Costco ground beef that is frozen has been blast frozen at prime time to lock in freshness. Frozen meat contains all the same nutrients, freshness, and quality compared to fresh meat. Customers are not compromising on quality when purchasing frozen beef over fresh ground beef.
BUY COSTCO GROUND BEEF IN THE BUTCHER SECTION
One viral TikTok post let customers in on a little secret to save when buying Costco ground beef. To start with, avoid prepackaged meat altogether. Instead, head straight to the butcher to score the best price possible for ground beef.
There is something specific to ask the butcher to secure the best price for Costco ground beef: "a 10-pound chub." It may sound a little funny but don't be embarrassed. The word chub refers to ground beef mixed with leftover beef trimmings from cuts like steak. Asking for this, specifically, will instantly score savings while still providing lean and quality ground beef.
Costco ground beef from the butcher in the form of a 10-pound chub is generally about five to eight percent fat, so it is great for customers looking for leanness. The chub also only costs $2.99 per pound! That's a considerable saving compared to the prepackaged varieties that customers already have access to.
These savings are possible because of the clear packaging in which the Costco ground beef, or chub, is packed. You can ask the butcher in the meat section for the chub. Customers may have to ask in the deli section if the butcher in the primary meat section is unavailable to help.
Another way to save on Costco ground beef, or any other meat variety, is to simply ask the butcher. Customers never know how much meat has been purchased by the store, but the butchers do.
Stores often mistakenly over-purchase and butchers know that meat cannot be sold by a specific date. So they offer special discounts to get rid of the product before it goes bad.
Asking and using good manners to score significant savings is possible. Often, the butcher savings can amount to anywhere from 30-40 percent. That's a significant amount to save just by asking what the butcher has to offer in terms of specials.
Costco will offer deals on various products throughout the year, including Costco ground beef. Members should always be on the lookout for what items are on sale at the store ahead of their shopping trip, if possible.
Knowing in advance what items are on sale can help you score even more savings and come up with a solid grocery shopping list.
---