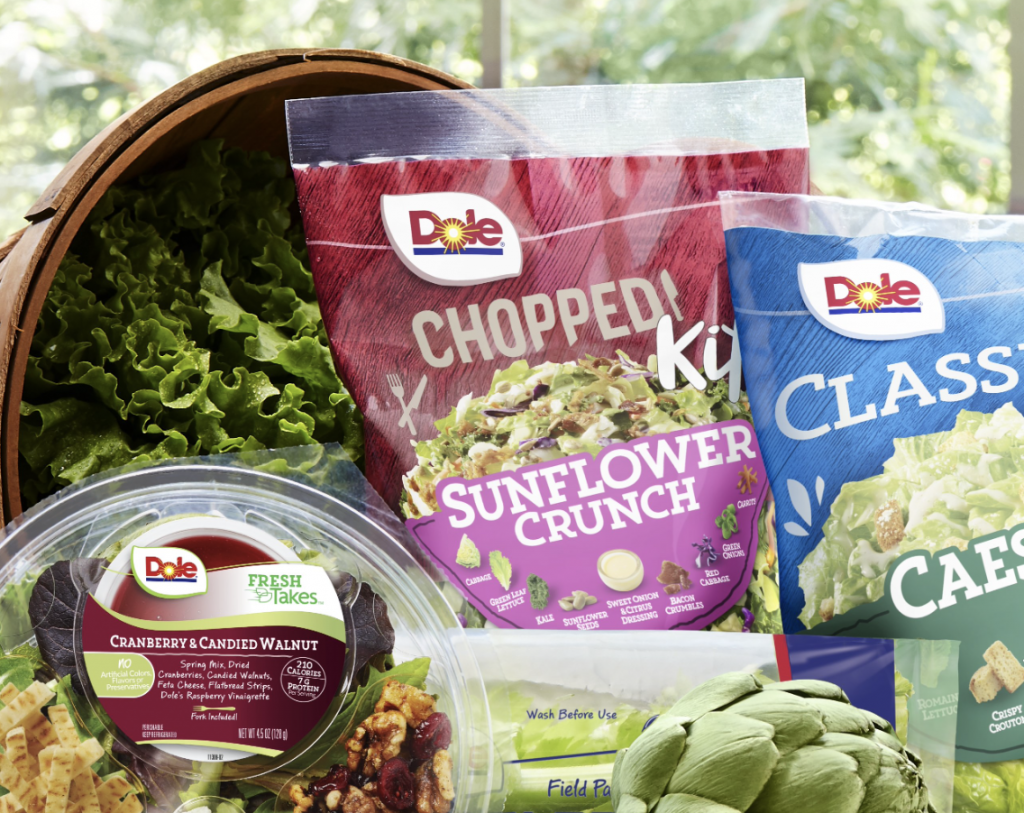 A listeria outbreak linked to Dole Salad has caused severe infections for consumers nationwide. This bacteria spread through the salads has killed two people and hospitalized 17 others. These statistics were reported by the Center for Disease Control, which added that the outbreak was located in 13 different states.
The Dole Salad bags were recalled in December and continue to be taken off of grocery store shelves. The salads contain a mix of greens, including garden veggies, iceberg lettuce, and romaine. The CDC indicated that all products with expiration dates from November 30, 2021, to January 9, 2022, are up for recall. The 13 affected states include Pennsylvania, North Carolina, Ohio, Michigan, Wisconsin, Minnesota, Iowa, Texas, Utah, Idaho, Oregon, and Nevada. Look here for up-to-date tracking on cases across all states.
Dole Salads are sold under different brand names depending on your grocery store. The ten other brands that are also being recalled are Ahold, HEB, Lidl, Little Salad Bar, Kroger, Marketside, Naturally Better, Nature's Promise, President's Choice, and Simply Nature. Make sure to check the label of packaged salad and its expiration date, so you know what product is safe to consume.
The CDC recommends throwing out all Dole Salad products within the last few months. Unfortunately, bacteria like listeria can leak from the salad bag onto other surfaces in your fridge. After locating an infected food, the CDC suggests throwing out the product, removing all refrigerator items, and sanitizing each surface.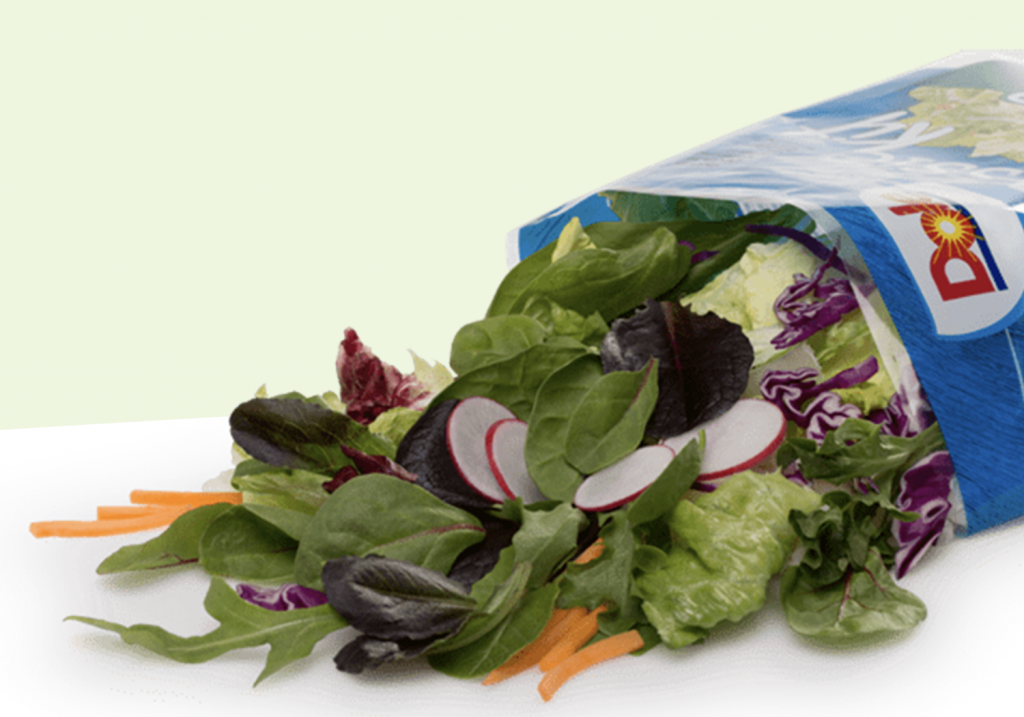 The listeria recently found in Dole Salad is highly dangerous upon consumption. If it's not treated soon after symptoms begin, the bacteria can spread from the gut into different body organs. Like all serious infections, those who're immunocompromised or over the age of 65 are more likely to experience severe reactions. Seek medical care immediately if you've eaten a Dole Salad product and start feeling ill.
Unfortunately for salad greens, they've been a significant source of listeria and E.coli over the last few years. The Dole Salad outbreak isn't even the sole foodborne illness that was found in mixed greens in December 2021. Fresh Express's packaged salads started being recalled in late 2021 due to listeria contamination, which ended up killing one person. The recall affects products with expiration dates through January and has codes Z324 through Z350.
This past January, E.coli was found in packaged salads from Nature's Basket Power Greens, and Simple Truth Organic Power Greens. 10 infections were linked to those brands by the CDC, noting that both companies use the same manufacturers. Like with the Dole Salad contamination, the CDC recommends throwing out all packaged salads that have gone past their expiration dates. The government agency is still investigating the E.coli outbreak but added that the hazardous products are no longer available.
Though listeria is not commonly harmful to young people and those without immunodeficiencies, steering clear of Dole Salad products, for now, is a smart choice. The CDC has been investigating Dole Salad manufacturers since 2019, noting other complications with their packaged greens. Now that the agency has confirmed the source of the bacteria, it's more confident in removing Dole Salad products from store shelves. Health officials from the 13 states dealing with listeria are still interviewing those who've fallen ill, trying to ensure that the culprit was the mixed salads.