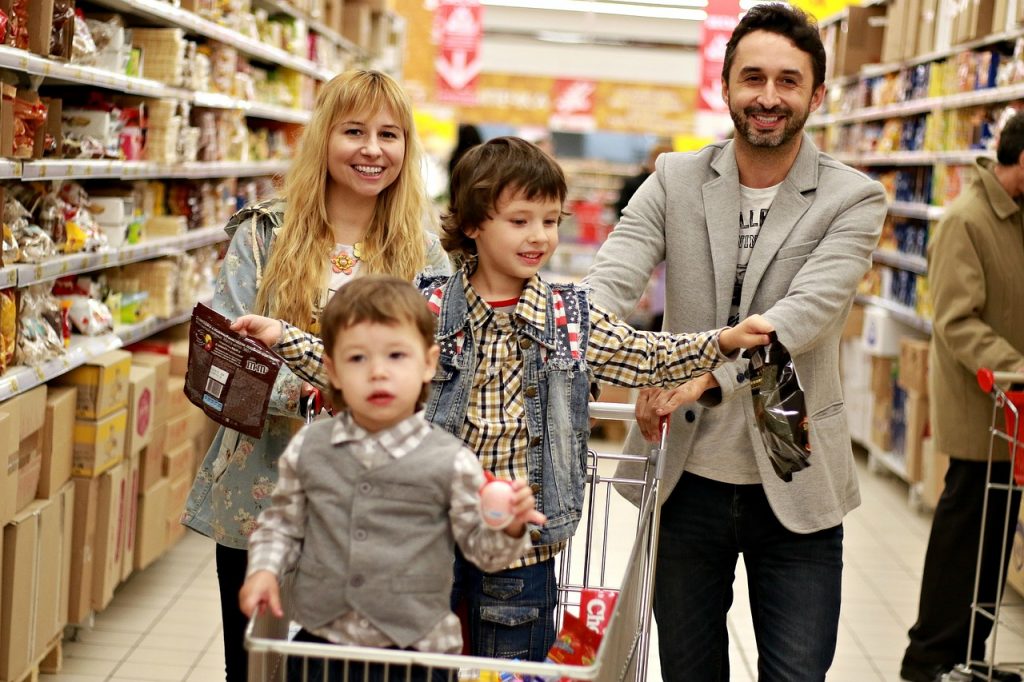 Big Box warehouse membership shopping stores have the market cornered by three major retailers that own 99.4% of the entire market share. That leaves 0.60% for all other competitors with stores in this category to wrestle over that sliver of the pie. Given that, we compared common aspects of each of the big three's operations in a couple of different categories to ultimately figure out whether Costco, Sam's Club, or BJ's will wear the crown as King of the Big Box Retail Warehouses.

To determine who takes the crown we looked at market share, the company's locations, Private Label product offerings, and the Food Court. Beginning with the former, the food court is an interesting place to start this debate because if you have never been to any of these fine establishments you could surmise that it's probably a place you would only eat at if you were on the brink of starvation.

Costco offers a $1.50 hot dog combo to their guests which has been the same price since 1985. In my experience, Costco's service in that department feels much quicker than Sam's Club's service where you can feel like you are waiting for hours to get your hands on your dog. BJ's is out of the hot dog business. They partner with Dunkin at a few locations and they also offer snack items like pretzels, cookies, and sodas at the other locations.

I feel Costco has a lopsided advantage in this area because its condiments and supplies are always well-stocked and ready to go for the customers. Sam's Club is close to the exact opposite with empty napkin containers, and mustard but no ketchup. For both of those reasons, I am giving this round to Costco they were the clear heads and shoulders above the rest.

The next area for comparison is a combination of location sizes and market share. Sam's Club boasts an average location size of 136,000 square feet per store. They operate 599 locations in the United States and they hold a 36.2% market share which last fiscal year resulted in $73.6 billion in sales. Sam's Club earns $903,400 per square foot over the fiscal year 2021.

BJ's is mostly located on the East Coast and has smaller locations averaging 113,000 square feet per location. They are still lagging back from the big two with a market share of 8.3% and in 2021 their 231 locations brought in $16.3 billion in sales. BJ's earns $570,000 per square foot during that year and we are prepared this time around.

Costco boasts both the largest United States store count at 845 with an average square footage of 146,000 per location. They also have a commanding advantage in total sales for 2021 with $222.7 billion because of their 55.5% market share. That equates to $1,800,323 in sales per square foot which comes to double the profitability of Costco's biggest competitor Sam's Club, which will earn Costco the point for this round.

Our final area of assessment is going to be weighed on the company's in-house brands. The box stores can undercut competitors in their own locations with product placement and retail price points. BJ's sports the Wellsley Farms and Berkley Jensen brand products.

Costco has their subsidiary Kirkland Signature brand products which in 2021 produced $50 billion for the company which breaks down to 22% of all of Costco's sales were made selling their in-house brand. Sam's club is represented by Member Mark Brand. Walmart would not disclose the sales figures for their in-house brand.

According to Yahoo Finance, "At Sam's, for example, Member Mark's BETTER Nut Bar, which included 24 bars, retailed for $12.96 and was placed between CLIF bars with 34 bars inside, for $23.28 and Kind Minis, 32 bars, for $17.98." This is an advantage against your competitors when you have decision-making capabilities regarding product placement and can make sure your final price point is quite a bit lower. This round is very close and without tasting all their products to decide on the quantity I am grading this round as a three-way tie.

When I go over the results of the criteria, we laid out at the beginning of the article I feel there is a clear-cut winner overall and that would be Costco. Their ability to carry more than half the available market in all their cities and towns is incredible results. They have such an inviting and nice food court that just puts Costco ahead with Sam's placing 2nd and BJ's finishing third.

---