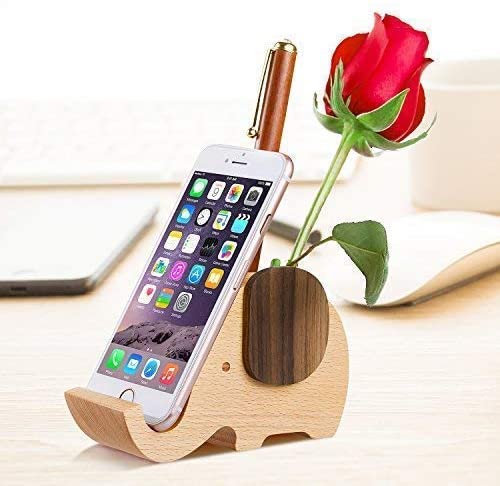 It's that time of the year once again where turkey day dinner planning is in full swing, Black Friday plotting is in the works, and Christmas shopping is about to get serious. There is also one more thing you will need to concern yourself with and that is the time-honored tradition of the White Elephant gift exchange.
Believe it or not, you can spend hours upon hours trying to come up with that perfect, many times hilarious, White Elephant gift. Maybe your family has a Christmas Eve party that will require your White Elephant expertise. Or maybe your work will have the same. If you are lucky, you will be part of a few White Elephant parties.
So, what exactly is a White Elephant gift exchange and just how did we get here? The easiest explanation is that a White Elephant gift exchange is where you open, trade, swap, cajole or steal gifts from loved ones or friends. Many times, these gifts come from your bedroom closet, and most of the time they are a hoot.
But why "White Elephant?" How does an elephant have anything to do with swapping funny gifts at Christmas? Well, legend has it that its origins can be traced all the way back to the King of Siam, which today is Thailand. The King would "gift" rare albino elephants to the courtiers that would upset him. Now you would think a rare white elephant would actually be a real gift since white elephants were revered. No, on the contrary, these albino elephants were actually very expensive to keep. Imagine trying to feed an 8-ton mammal with an appetite of around 400 pounds of food per day. That is one expensive "gift." The White Elephant turns out to be your beast of burden, hence the joking nature of the gifts given.
What are the general rules of this gift "exchange", you ask? Simple. Every White Elephant gift is wrapped. Your group draws numbers and from that, the order of gift grabbing is set. One by one, you can either select an unopened gift to open or if on your turn, you desire a gift that someone has already opened, you can steal that. This then forces the person whose gift you took to open a new gift. The game continues until all gifts are opened. Gifts can only be stolen twice before they are locked in and the person who goes first has the option at the very end of the game to steal any one single gift.
Now, we know there are a few of you out there who literally open your closet ten minutes prior to the exchange to find whatever you can get your hands on. We also know that there are a few more of you out there who actually put some thought into your gag gift to the point where you even stress about it.
With that in mind, we are going to offer you some assistance. We've scoured the internet for some fun alternatives to your closest raiding. Typically, your group sets a monetary ceiling you aren't to go above when purchasing your White Elephant gift, so we'll set this one at $25. A little steep, but we wanted to keep our options open.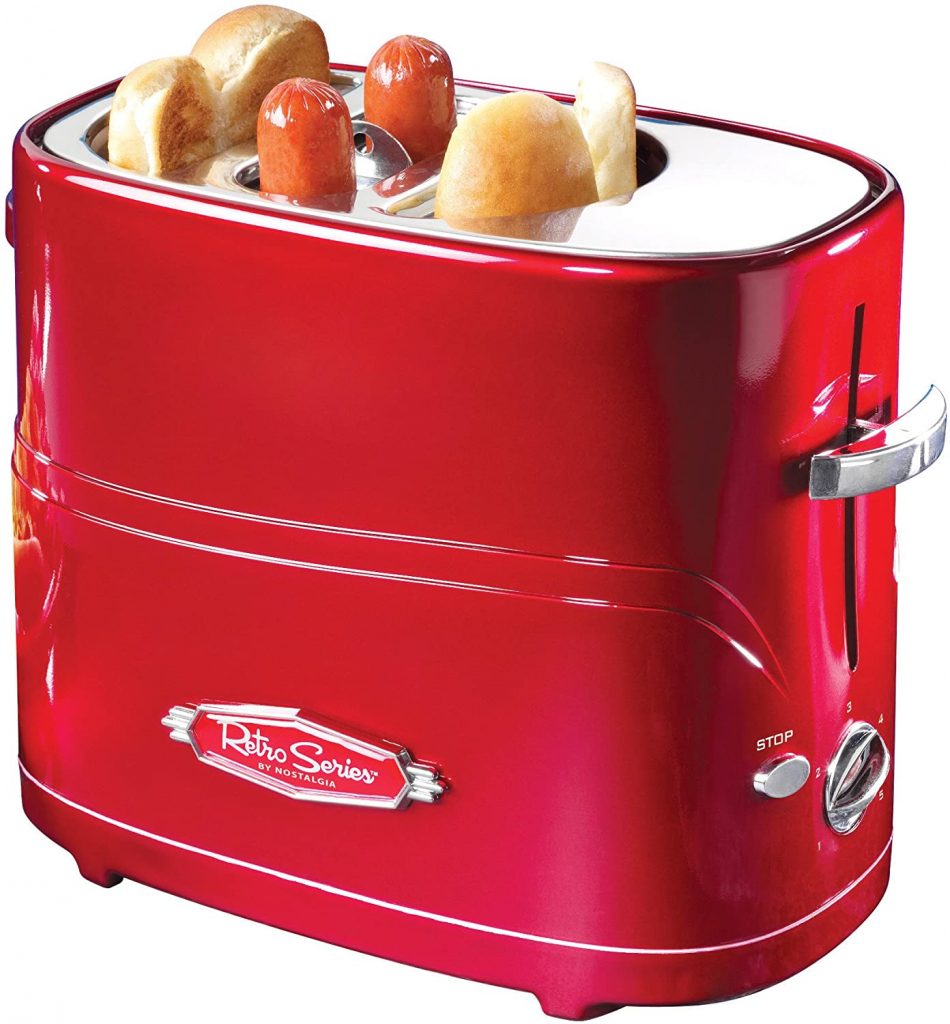 WHY IT'S FUN – It's a toaster. It toasts hot dogs. It toasts hot dog buns. How can this not be a big winner?
There is no need to boil water to cook your hot dogs. Just slip it into the round opening and in minutes you will have a perfect dog. You will be able to cook two dogs at one time, as well as two buns. The heat settings are adjustable allowing you to get the perfect burn on your dog. If hot dogs aren't your craving, you can cook sausages or brats. The device also comes with mini tongs for safe hot dog removal.
PRICE – $24.99 on Amazon.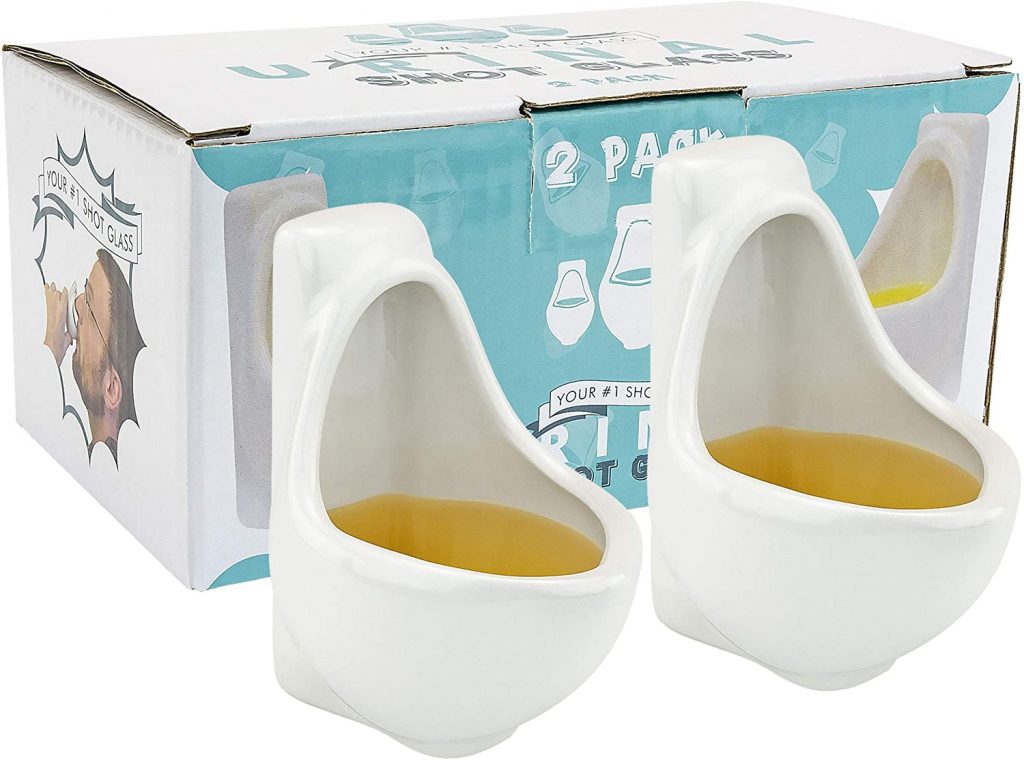 WHY IT'S FUN – Who doesn't like to take a little nip of an adult bevy during the holidays? Now you can do so in comical style with these shot glasses shaped like a toilet.
Article continues below headlines
---
These shot glasses are ceramic and white and hold the proper amount of liquid fun inside. Family and friends will get a kick out of these and don't be surprised if they aren't in use before your White Elephant gift exchange has ended.
PRICE – $12.99 on Amazon.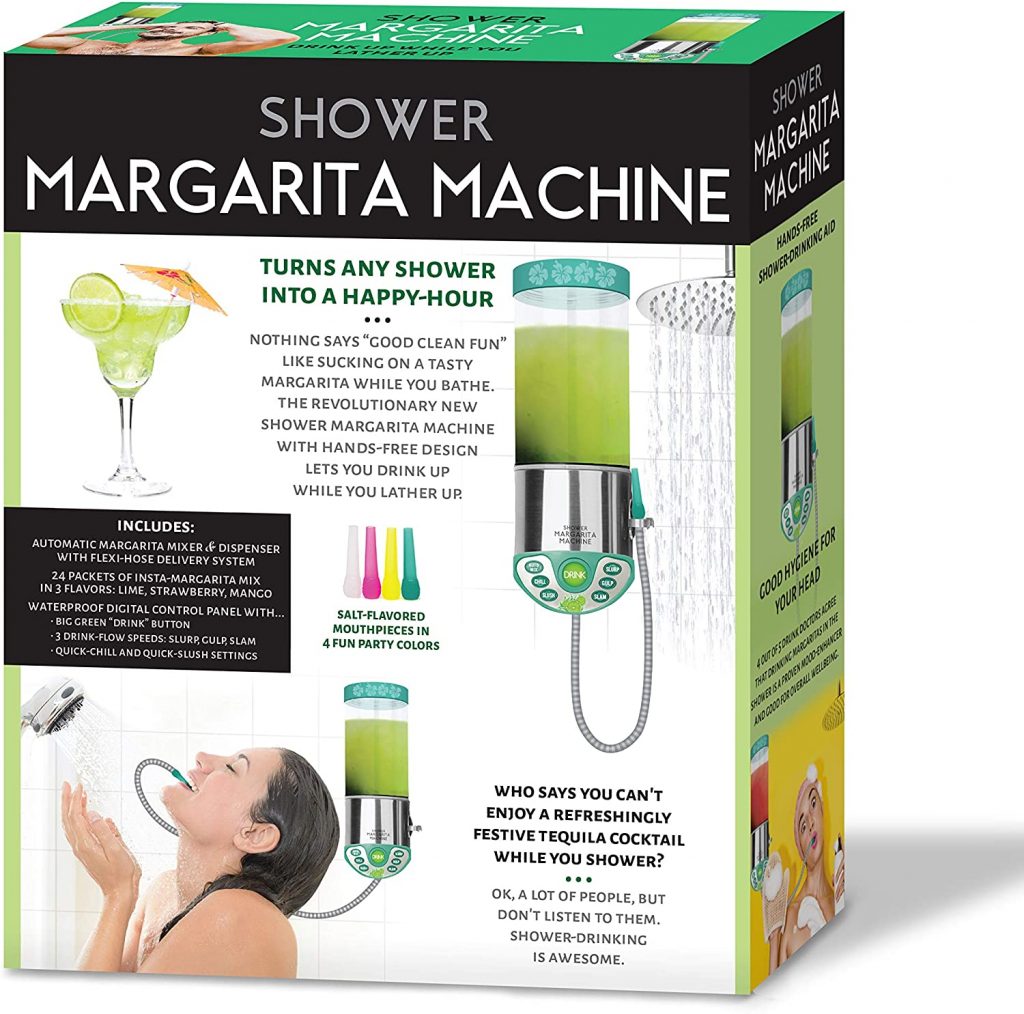 WHY IT'S FUN – When is a killer idea not a true killer idea? It is this one. The idea – a margarita machine you can take with you into the shower – is not real. The box, though, is and this gag gift box tells you everything you don't get.
Every word on the box is meant to convince all that the Shower Margarita Machine is real. It offers product information, selling points, instructions, and even safety warnings. Too bad there isn't a real product inside.
PRICE – $7.95 on Amazon.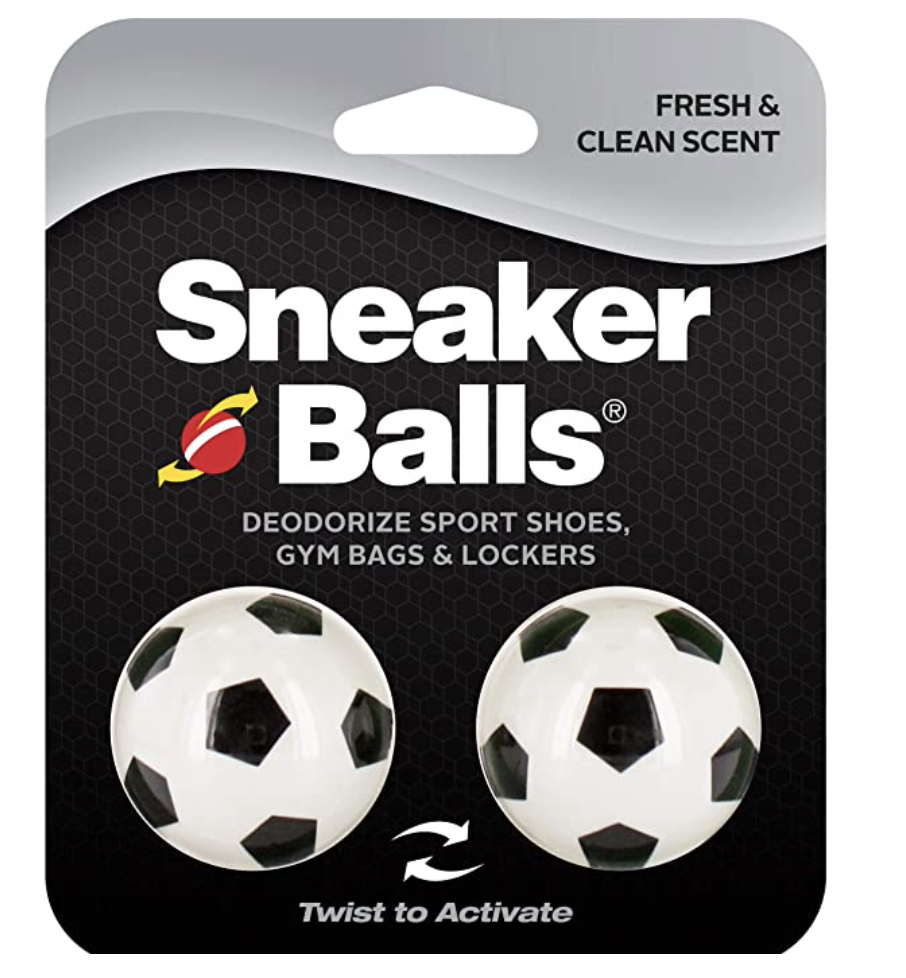 WHY IT'S FUN – Got one of those people in your gaggle of friends or family that are workout fiends? One that is always carrying around that stank gym bag, with all their dirty unmentionables inside? This gift is for them.
Sneaker balls go inside that smelly gym bag that helps remove odors from shoes, sweaty clothes, and whatever else contributes to the overall stench from that gym bag. Let's hope whomever this gift was meant for actually ends up with it.
PRICE – $6.99 on Amazon.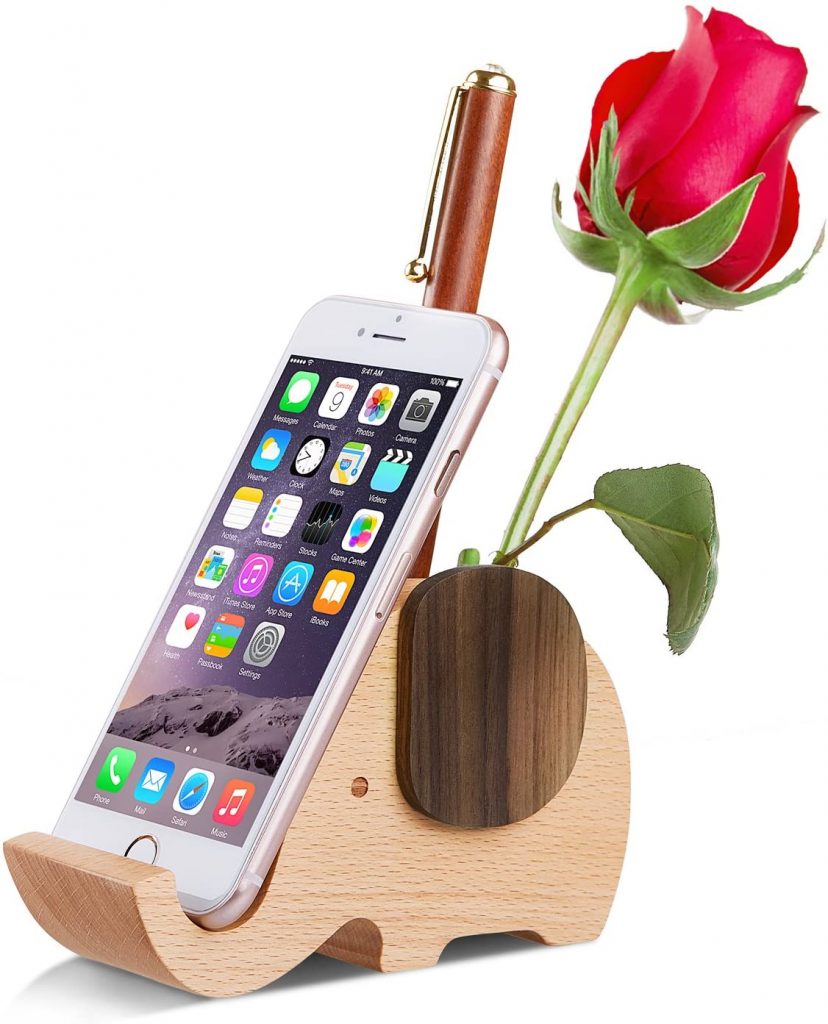 WHY IT'S FUN – This gift is more thoughtful than funny. It is shaped like an elephant and is great for an office, home, or away.
The elephant-shaped pen and pencil holder is made of wood and can hold up to three pens/pencils. Its unique shape also makes this holder perfect to be used as a cell phone stand as well. Just set your phone on the elephant's trunk for ease and convenience.
PRICE – $13.99 on Amazon.
FINALLY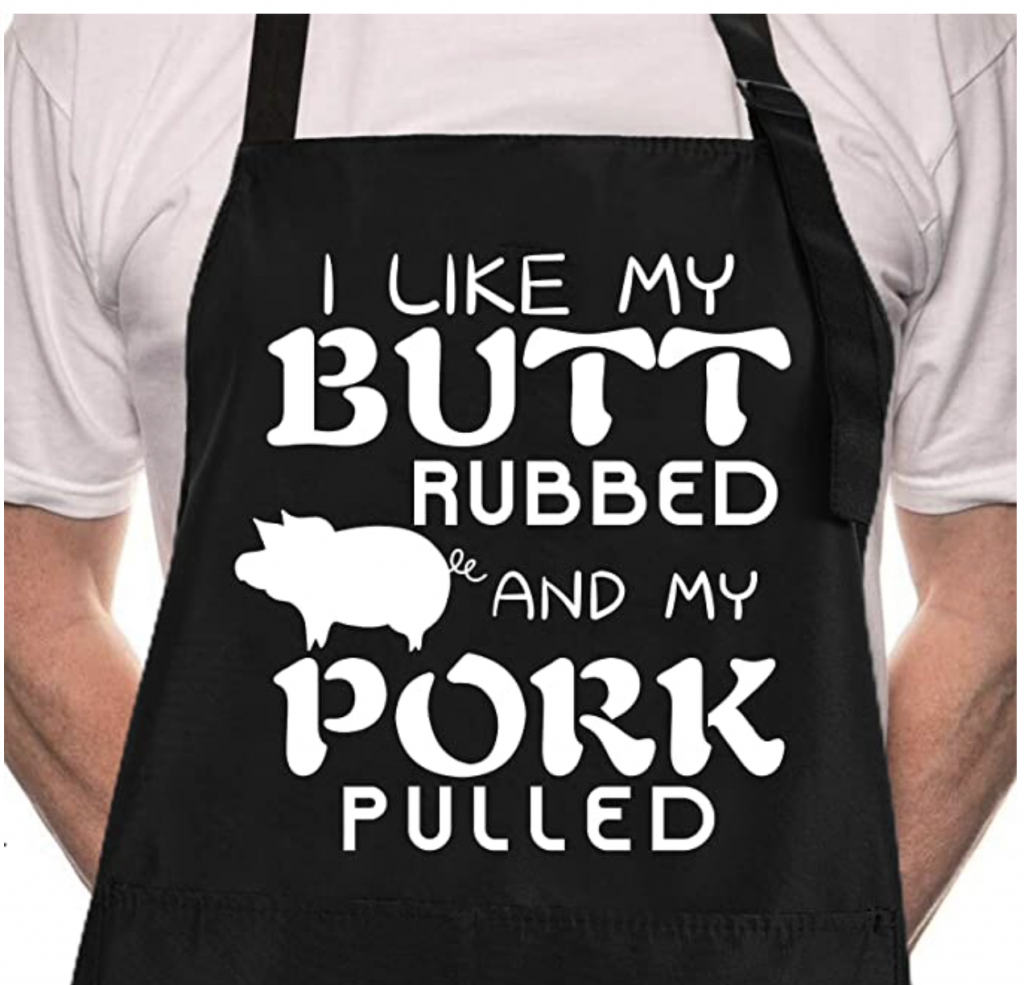 Those are only a few suggestions to make your White Elephant gift exchange a hoot. If you love your outdoor BBQ cooking or you are a mess in the kitchen, there is the Men's Belly grilling apron or the apron that says "I like my butt rubbed and my pork pulled." Both are classic. If you know a sneaky drinker or two, you can always wrap the Tipsy Tubes Sunscreen Lotion Flasks.
The bottom line is this. It truly comes down to a sense of humor, in particular, your own. It also comes down to just how much thought and effort you wish to put into finding a gift. There are so many options out there.
The White Elephant gift exchange is meant to have fun. It is a great time to gather friends or family or both and let off some steam from what can be a stressful holiday season. There is nothing more enjoyable than to see smiles and hear laughter during the holidays; so, raid that closet, or take your cue from the above gifts, hone your cajoling skills, and have a very Merry Christmas.