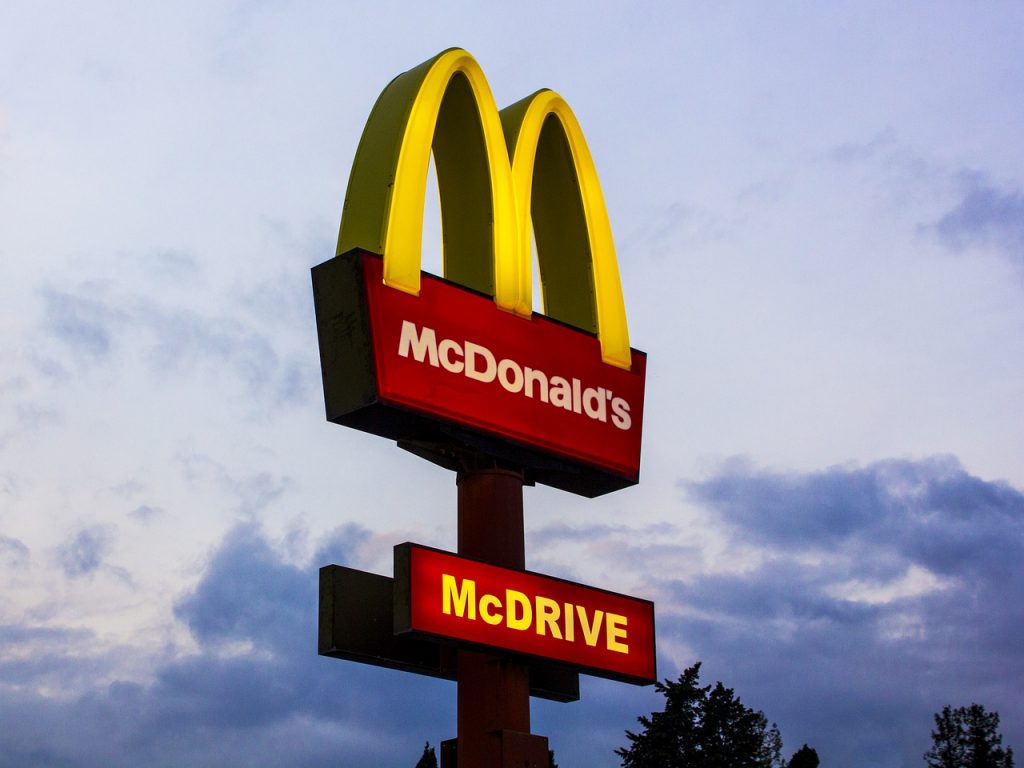 In the era of ordering ahead on mobile apps, McDonald's Drive-Thru is getting an upgrade to make picking up more efficient. A location just outside of Ft. Worth, Texas, is the first McDonald's restaurant to feature the new design. The new design features a lane that is designated just for customers who have ordered through the mobile app.
A traditional McDonald's Drive-Thru was designed to conveniently place an order from your car and pull up to a window to receive your food. This design is still used today, but after the development of mobile apps that allow you to order ahead, McDonald's has put some thought into the reconstruction and operation of its drive-thru's. The design has already been implemented in one location and may soon be the standard across all McDonald's restaurants and possibly others.
The newly designed McDonald's Drive-Thru features an entirely separate late for customers who have ordered through the mobile app. For customers who utilize the mobile app and pull up to the new lane, food will be delivered via a conveyor, essentially eliminating direct human contact. This is the future for fast food ordering and delivery.
More and more people are looking to avoid contact for various reasons, and the McDonald's Drive-Thru offers this convenience. This design allows customers to save time as well. Instead of waiting behind cars that still have to order, you can easily pull up and just pick up the food that you have already ordered.
McDonald's Drive-Thru systems like this are not the first of its kind, though. Earlier this summer, Taco Bell debuted a similar design. The Taco Bell drive-thru featured multiple lanes designated just for customers who had ordered ahead through the mobile app. 
After consideration based on their own studies and following the reveal of the Taco Bell drive-thru, McDonald's thought it was time to make a change. The McDonald's Drive-Thru was designed to be more efficient and to serve their beloved customers better. The company is continuously working to find new ways to advance and more efficiently serve its most loved food to its loyal customers.
In addition to the new McDonald's Drive-Thru system, customers can also utilize a pickup shelf inside. This shelf will house orders that have been ordered through the app and offer another fast and convenient way of picking up food. The changes don't stop there, either.
At the same test location where the all-new McDonald's Drive-Thru is being tested, a new kitchen is being tested. The kitchen design features a format that would streamline operations and make for a smoother run ship. Included is advanced technology that shows when a customer is near the restaurant, which would then prompt the employees to prepare the order to ensure it is hot and fresh.
Times are constantly changing and over the years, McDonald's has continued to change and adapt to continuously meet the needs of their customers. The new McDonald's Drive-Thru has been designed with the customers in mind. The long-time fast food chain hopes to continue serving its customers in the best way possible.
---