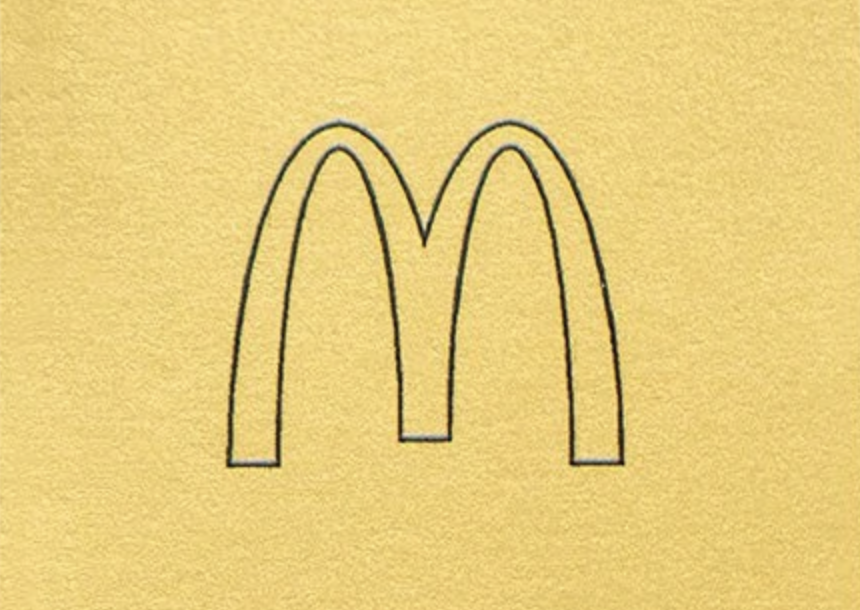 Move over Willy Wonka. There's a new "golden ticket" in town. The latest McDonald's news is that the chain will give away 12 of its legendary McGold cards. What are McGold cards? Good question. Up until recently, the cards had more of a mystique around them. 
No one knew if they existed. However, legend had it that big names, like Bill Gates, were gifted the fancy wallet addition. And according to lore, those McGold cards meant free MickeyD's for life.
In 2018, the popular chain appeared to confirm the long-told rumors. That year, one lucky sweepstakes winner took a gold card home. And now, McDonald's is extending its generosity a little further.
The chain announced it would include a McGold card giveaway as part of the upcoming "SZN of Sharing." Well, scratch that. It will give three winners four gold cards each (for sharing, naturally).
So what is the "SZN of Sharing," and how can you snag one of the 4-packs of McGold cards? According to Food&Wine, "McDonald's 'SZN of Sharing' will offer things like daily offers on food and merch drops for app users from December 5 to Christmas. Examples of food deals — which change every two or three days — include a BOGO Big Mac, a Double Cheeseburger for 50 cents, or a free 6-piece Chicken McNuggets with a $1 minimum purchase." You can only participate on the McDonald's app – so download it now if you don't have it already.
To qualify for the merch drops and to get entered to win the 4-pack McGold cards, you only need to spend $1 on the app. "The first drop will take place on December 7 and include Chicken McNuggets stockings, McDonald's Dream Order PJs, a McDonald's AM Wrapper Hoodie and PM Wrapper Hoodie in Egg McMuffin or Cheeseburger prints, and a puzzle featuring McDonald's dipping sauces. The second drop, set for December 14, will be in partnership with Diamond Supply Co. and feature Hamburglar graphic tees, a hoodie, and a beanie."
Every in-app purchase above $1 enters you into the drawing for both the merch drops and the elusive gold card. Obviously, it's a neat way to get customers to spend more heading into the holiday season. But let's be honest, who doesn't want a Hamburglar graphic tee?
As always, some rules accompany this particular sweepstake. The most important one, though, is how much the McGold card is worth. Word on the street is that they give the lucky owners free food for life…which would be great news.
But that's not quite right. According to the rules, the McGold card equals two meals a week for the next 50 years. However, that is still good news for McDonald's fans.
After all, it would mean two fewer meals you are responsible for (whether that is at home or eating out). And given our current inflation levels and the high cost of food, any little bit saved helps. So, go ahead and download the app.
The more you spend, the more you may save. And while that doesn't help your budget in the short term, it sure helps your stomach. Plus, you may get rewarded with some cool swag.
---