The most expensive LEGO set options include multiple Star Wars builds as well as The Titanic.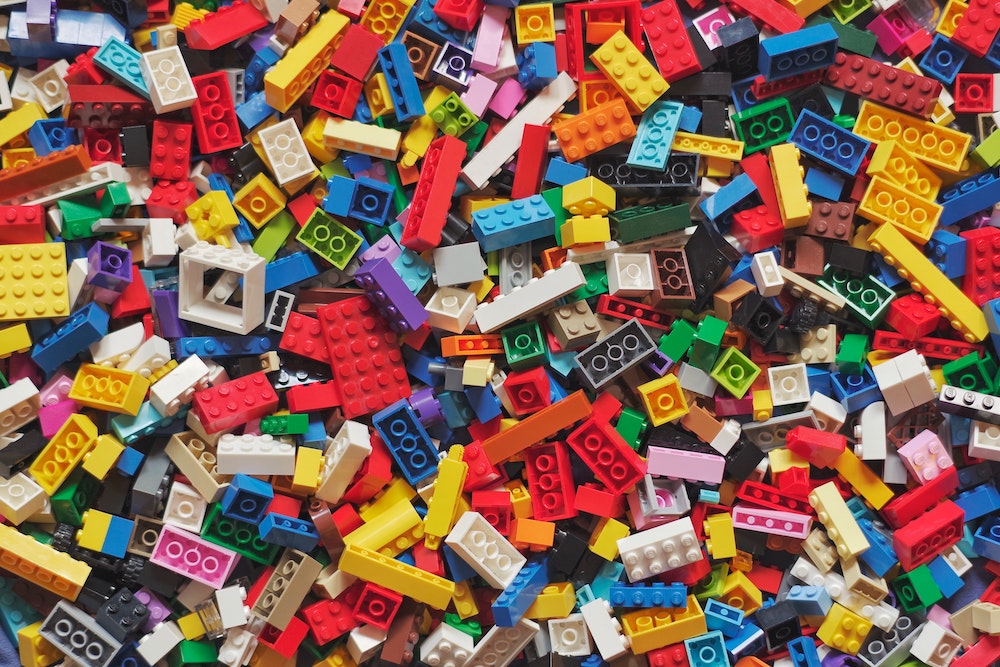 When it comes to the most expensive LEGO set, there are two schools of thought. The first is the LEGO sets currently on the market, which are the most popular, and which would fall under the category of most expensive.
The second school of thought is the LEGO sets that are no longer on the market but can still be found, but if you are willing to pay a collector's price. They can be extremely expensive but there is still a chance to own the LEGO set you want.
Here, we will take a look at both markets. We are going to show you the most expensive LEGO sets currently available in stores or on the LEGO website and then we are also going to look at the most expensive LEGO set that is a collector's dream. LEGO lovers, get ready.
MOST EXPENSIVE LEGO SET IN STORES
We are first going to take a look at the most expensive LEGO sets one can purchase in stores, on the LEGO website, and even on Amazon. Collectors love to get their hands on these because, at some point in the near future, the resale price on some of these can skyrocket.
Star Wars Millennium Falcon (Set #75192)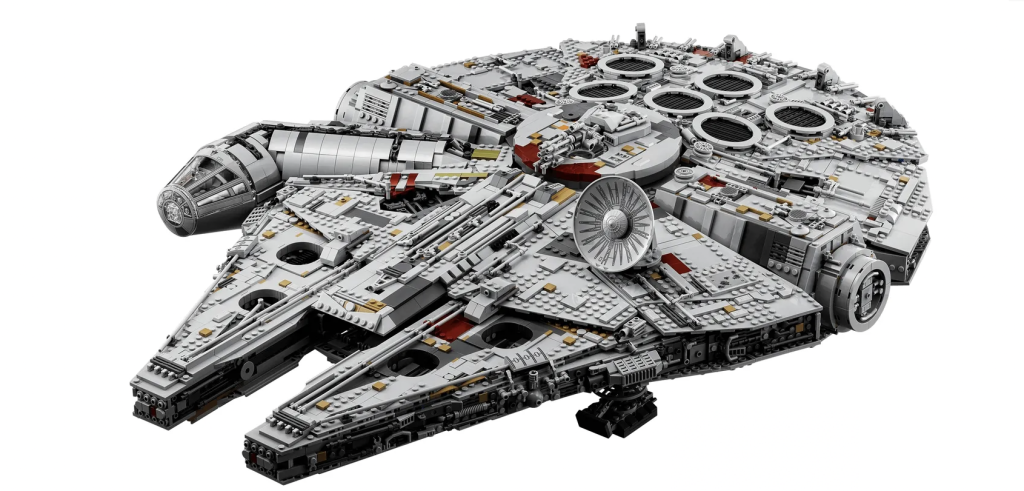 Price – $849.99 on the LEGO website.
This is the first of two Star Wars LEGO sets that can claim the title of the most expensive LEGO set. The Star Wars Millennium Falcon, as you will see, has always been a best seller and easily one of LEGO's most expensive. Popular with both casual and rabid Star Wars fans, this set includes crew members from different Star Wars films to make any Star Wars film fan happy.
On top of getting mini-figures of popular characters such as Han Solo, Princess Leia, C-3PO, Rey, Finn, and BB8, the set itself comprises 7,541 pieces, making it one of the biggest sets LEGO has ever produced.
It is extremely intricate in detail, making the build of the Millennium Falcon both challenging and fun. Take on the First Order with one of the most expensive LEGO sets on the market.
Star Wars AT-AT (Set #75313)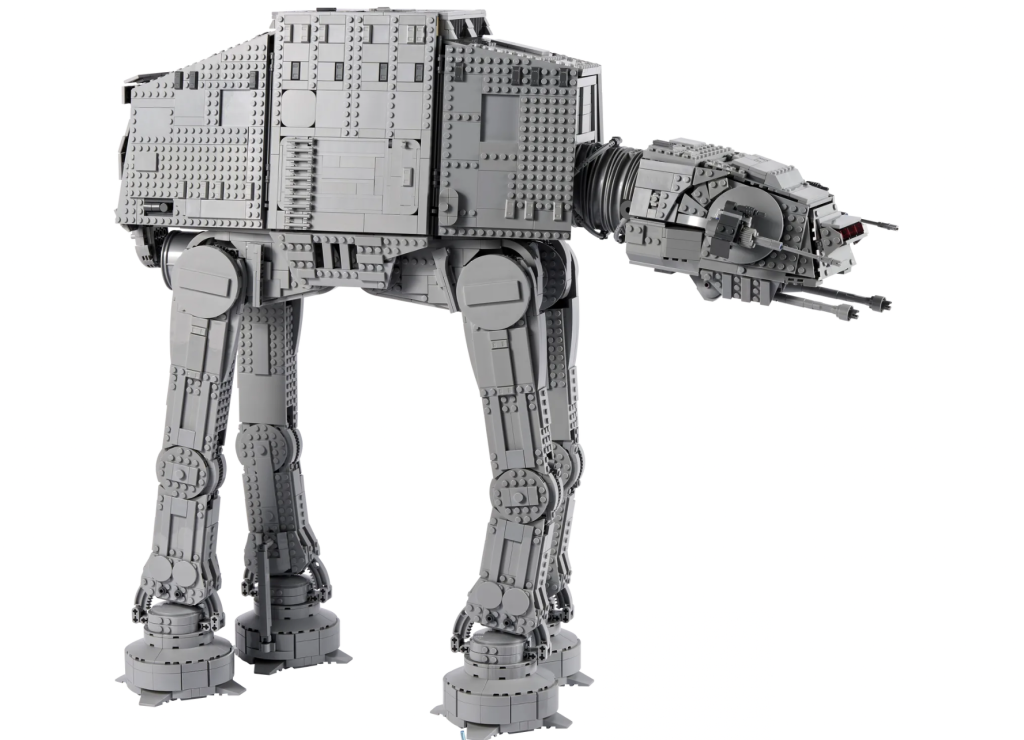 Price – $849.99 on the LEGO website.
Keeping the Star Wars theme going as the most expensive LEGO set is the Star Wars AT-AT. As you can see by the price above, it ties with the Millenium Falcon as the most expensive LEGO set on the market. Often hard to find, the AT-AT, when available on the LEGO website, is one that collectors love to have and show off.
Also like the Millenium Falcon, this LEGO set is a beast, with 6,785 pieces. It comes equipped with nine LEGO mini-figures including Luke Skywalker, General Veers, a Snowtrooper Commander, and 4 Snowtroopers. But not only can the AT-AT fit the included characters, but it is easily opened and has room for a total of 40 mini-figures.
Star Wars Imperial Star Destroyer (Set #75252)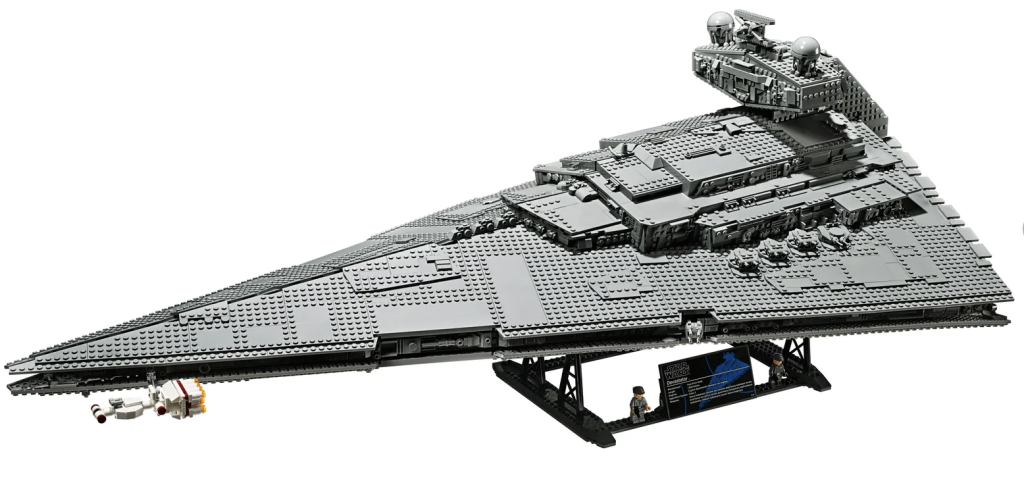 Price – $699.99 on the LEGO website.
Any Star Wars Imperial Star Destroyer fan will want to move fast on this, as LEGO has plans on retiring this set soon. And if the plan is to grab one of these, make sure there is enough space for it because this set is large.
While not blessed with the most pieces a LEGO set has seen, the complete layout is over 3 feet long and 2 feet wide and definitely qualifies as one of the most expensive LEGO sets available.
Although it only comes with two mini-figures, an Imperial Officer and an Imperial Crewmember, the 4,784-piece set has plenty of space for whatever Star Wars mini-figures fans want to ride on the Star Destroyer.
Another added feature of this LEGO set is that it also comes with a display stand and fact plaque that details everything one would want to know about this Star Wars Destroyer.
ICONS Titanic (Set #10294)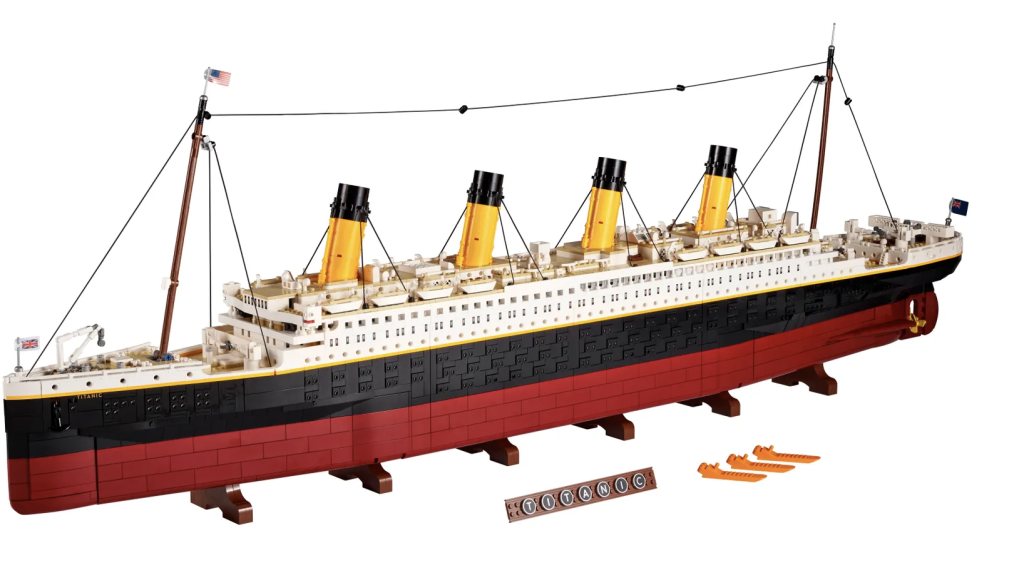 Price – $679.99 on the LEGO website.
A sure way of knowing how popular a LEGO set is is when one heads to their website and sees that the set is on backorder. This is how it is currently with the Titanic, one of the most expensive LEGO sets. If you happen to get your hands on this Titanic, be prepared to put some time into the build, as it is massive with 9,090 pieces.
This Titanic set is very intricate in detail. Collectors will be able to view all this detail as the set divides into three sections that allow the viewing of the ship's impressive interiors. The ship has working parts – simply turn the Titanic's propellors and the piston engines will turn inside.
ICONS Eifel Tower (Set #10307)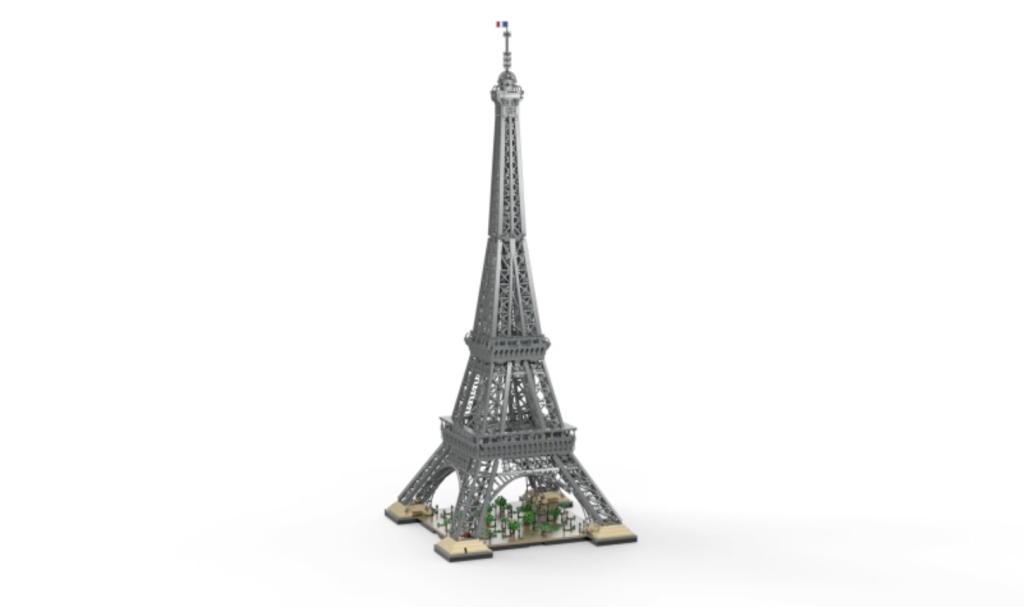 Price – $629.99 on the LEGO website.
Not only is the LEGO Eifel Tower one of the most expensive LEGO sets, but it is easily the tallest design, measuring in at a "towering" 59" tall. To get to that full height, the Eifel Tower will need 10,001 pieces. LEGO's design is faithful to the actual tower, including arches, supports, and cross bracings, and is built exactly how the original was constructed in four parts.
The details are amazing. As you build the tower from the ground up, you will come across the four plinths, three observation decks, elevators with their cabling, along with Gustave Eiffel's private office, and finally the broadcast tower.
MOST EXPENSIVE FOR COLLECTORS
This next roundup of five LEGO sets includes the ones that collectors long for. Because of this, these become the most expensive LEGO sets seen. These prices have been put together from a few different sources (BrickEconomy, BrickLink, and what collectors have been paying for them on sites like eBay). Remember, the prices we are giving today can be different tomorrow, as they have a tendency to fluctuate based on demand.
LEGO Moulding Machines (Set #4000001)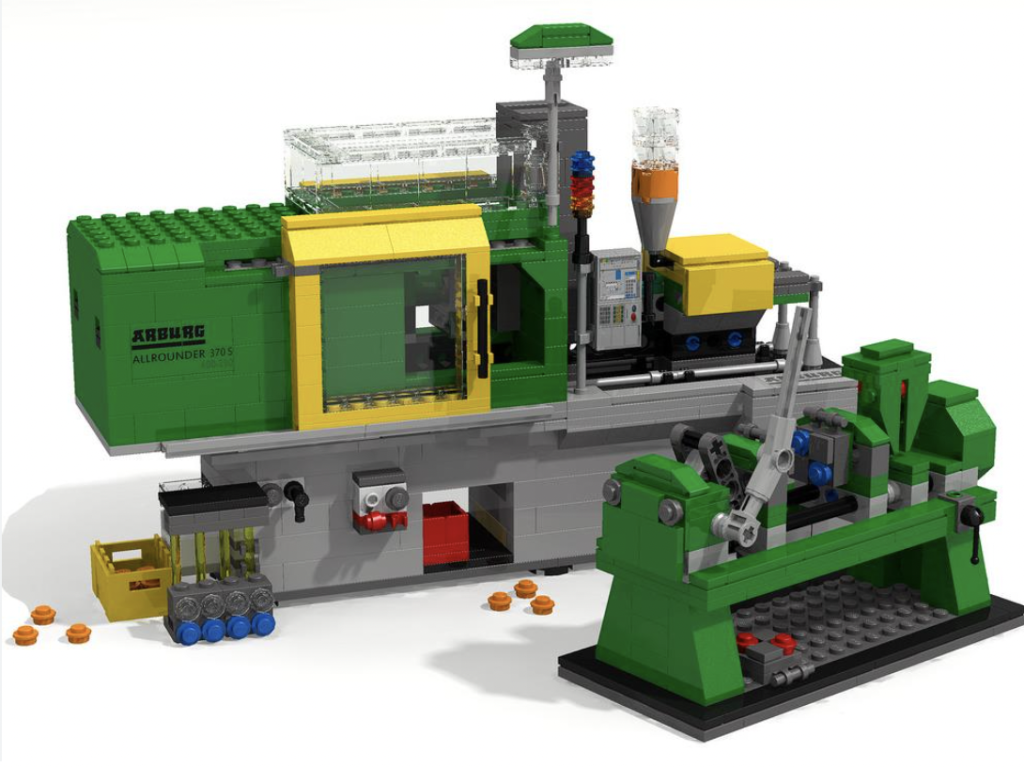 Price – $4,987-$10,000
You are probably asking yourself, how? As in, how can this be the most expensive LEGO set? Well, collectors know and collectors are desperately trying to get their hands on one.
What makes the LEGO Moulding Machines the most expensive LEGO set? It isn't too large, only comprising 795 pieces. But what makes it such an expensive deal is that LEGO gave this set out for free to those who attended the May 2011 LEGO Inside Tour.
LEGO only gave out 68 with one person stating they opened theirs because they never thought the set could be sold. Boy were they wrong. One set on eBay sold in 2020 for a cool $10,000.
If you are curious about what exactly this set is, it shows the plastic injection molding machines that LEGO uses to create its popular bricks. Not overly intricate, just a very wanted piece of LEGO history.
Monorail Airport Shuttle (Set #6399)
Price – $3,989.00
Here is another popular set that qualifies as one of the most expensive LEGO sets that collectors wish they had. This one was released way back in 1990 and was a part of LEGO's Town Airport series. The set features two battery-powered rail cars that run smoothly on the airport's looping track.
Also included with the set are two ground-level waiting stations, a phone booth, lockboxes, seating, a hamburger stand, and street lamps. So, why are collectors so hot for this set? Well, LEGO outsourced to another company the production of the monorail tracks, but the company ended up going bankrupt.
Making matters worse was the fact that the tools used to build the tracks ended up getting lost. This meant no more Monorail Airport Shuttle sets could be made, making this set extremely valuable. Good luck trying to find one of these brand-new in its box.
Ultimate Collectors Millennium Falcon (Set #10179)
Price – $3,730.00
This is the second Millennium Falcon on the list and when released in 2007, it became the most expensive LEGO set produced, retailing at $500. It was also very detailed with 5,000 pieces and an instruction manual that was 311 pages long. This set included Star Wars favorites Obi-Wan Kenobi, Luke Skywalker, Princess Leia, Han Solo, and Chewbacca.
Grand Carousel (Set #10196)
Price – $3,305.00
Just like a real Merry-Go-Round, this LEGO Grand Carousel plays music as the carousel figures move up and down. Helping make this happen is a Power Functions motor with an accompanying sound brick.
Comprised of over 3,000 pieces, there are also nine figures and the top of the carousel is actually made of canvas.
Statue of Liberty (Set #3450)
Price – $3,086.00
When the Statue of Liberty was released in 2000, it immediately became LEGO's largest set, with 2,800 pieces. When complete, Lady Liberty stands 33 inches; this height is reached even without her pedestal. As a collector's item, it is one of the most expensive LEGO sets, and rightfully so.
---
Whether one is buying a set brand new or trying to find a discontinued set online, one thing is for certain, they are going to need to get out that credit card. These top items are not for those who can't afford them and their prices make them the most expensive LEGO sets on the market.
But, if one can find the above sets, hold on to them, keep them in their original packaging, and watch their value rise.
---