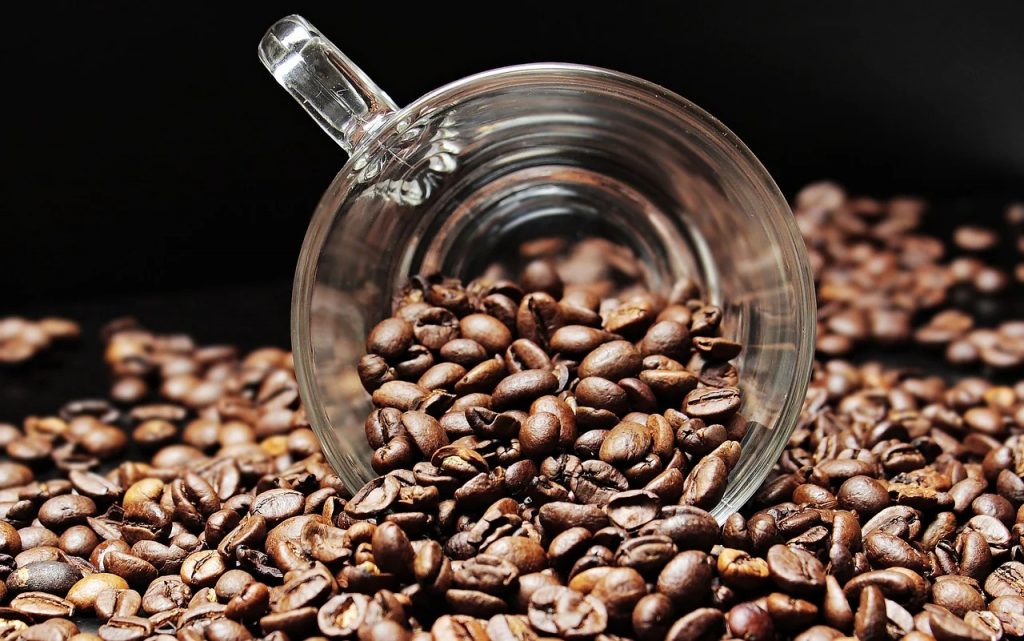 If you're like many of the millions across the country, you love nothing more than firing up your coffee maker to get that good morning cup of coffee. The aroma alone opens eyes and once that first sip hits, taking on the day seems less a formidable chore. You're ready to take on the world.
It's amazing what one simple cup of coffee can do to a person. And, if that cup of coffee is brewed to perfection, it can be life-altering, or so it seems. The question then begs, how good is your current coffee maker and could it be better?
The best coffee makers on the market separate themselves from others with their ability to brew a high-quality cup or carafe in a timely, yet quiet, fashion. The brew they boast will be rich and fresh and will not have any of that burnt bitterness some coffee makers have.
If your current coffee maker is beginning to show signs of wear and tear, perhaps giving off more than a hint of a burnt tinge, you may be in need of a new morning partner. You simply can't face what the world has to offer on the daily if your morning cup is less than perfect.
When looking at coffee makers, there are a number of things to consider. Brewing capacity, for one. Ease of use, for another. How fast will your new pal brew you the perfect cup? Can you schedule a daily brew time? Will it shut off automatically on the off chance (or most likely of chances) that you forget to turn it off on your way out of the house?
Today's coffee makers can do all of the above. These are not like those percolators of the '60s and '70s. These are sophisticated beasts that are in charge of starting your day off on the right foot.
With all that in mind, we have decided to take a look at a few of the most popular coffee makers on the market, much like we did with coffee warmers. We are taking into consideration all of the above as well as the price. As we all know, sometimes you have to pay that extra nickel or two to get what you want. We've tried to keep that in mind.
So, here are the coffee makers we thought would be perfect morning pals for those in need.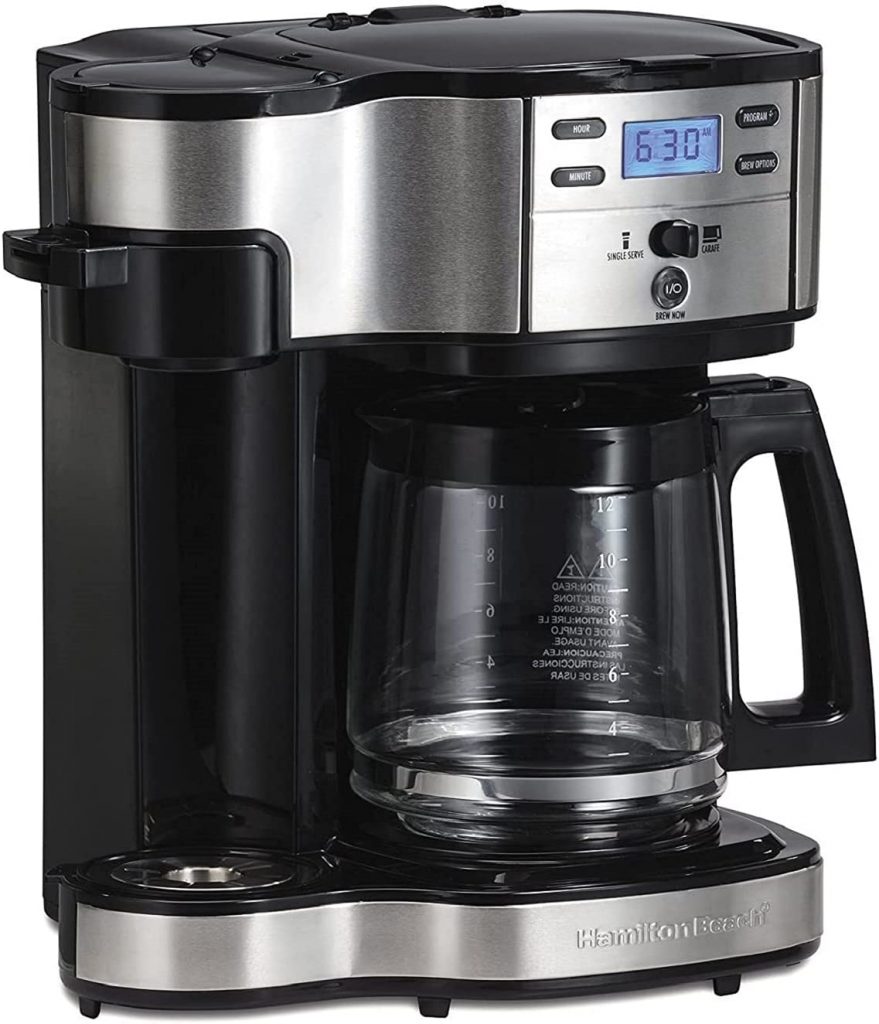 WHY WE LIKE IT – The Hamilton Beach 2-Way Brewer is a sight for sore eyes. This popular coffee maker can do it all. On one side, the 2-way brewer boasts a 12-cup pot that will keep your coffee fresh and hot, On the other side, you can get a single cup to go for those mornings you need to get out of the house quickly.
Making life easy for either side, the Hamilton Beach coffee maker has two water reservoirs. Your coffee strength preference can be set with its strength selector giving you the choice of a regular or bold cup/pot of coffee.
Forgetful or in a hurry? The 2-hour automatic shutoff will give you peace of mind. Do you love waking up to the smell of coffee brewing? Well, you can also set your coffee maker to wake up before you and have that perfect cup waiting.
Article continues below headlines
---
There may be one drawback when it comes to this unit though. While you can brew individual cups of coffee with the Hamilton Beach coffee maker, it is not K-cup compatible. Instead, the coffee maker comes with a single-serving container of its own where you simply add your own coffee grounds. Hopefully, this isn't a deal-breaker because this coffee maker rocks.
PRICE – $69.99 on Amazon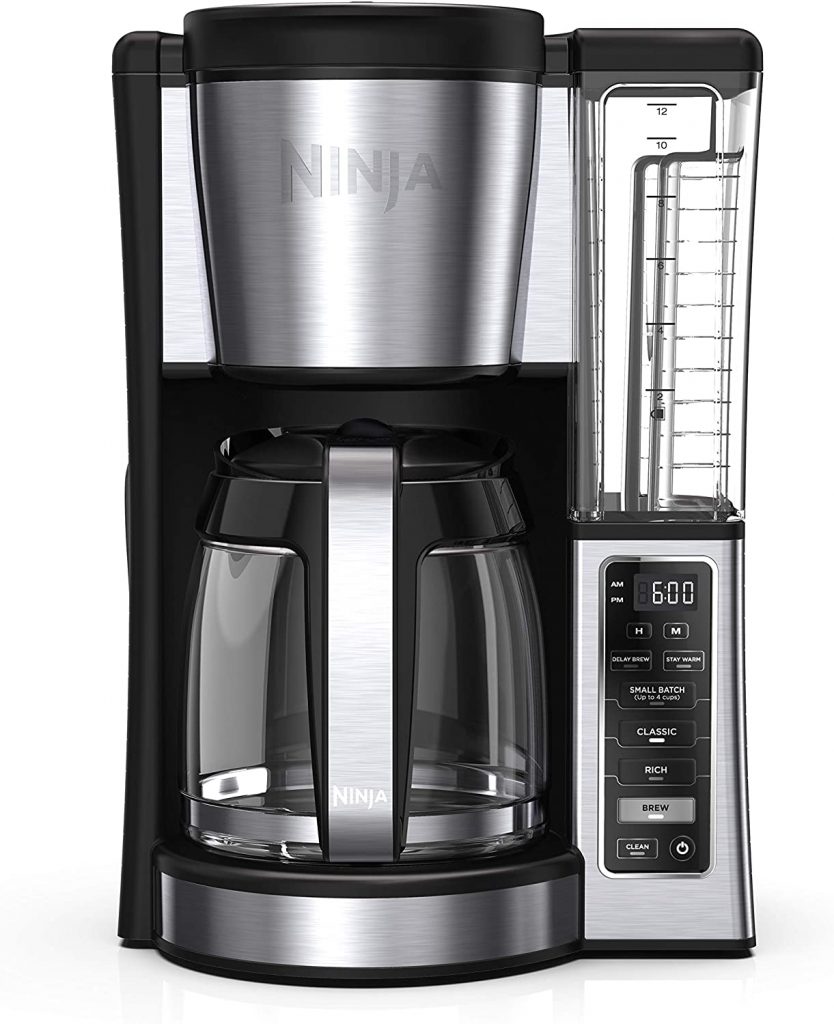 WHY WE LIKE IT – Any product that begins with "Ninja" should be taken very seriously and this coffee maker is no exception. Brew 12 perfect cups of coffee with the Ninja. It has two settings, classic and rich, that allow for a perfect tasting cup.
Don't need that full 12-cups? The Ninja has a "small batch" button that allows you to brew 1-4 cups of coffee so there is no waste. If you do choose to go large, the Ninja will keep your coffee warm for up to 4 hours. It also has an automatic shut-off after 2 hours.
You can set your coffee to brew automatically with its 24-hour programmable delay brew. It is also easy to fill the water reservoir as it is removable.
PRICE – $79.99 on Amazon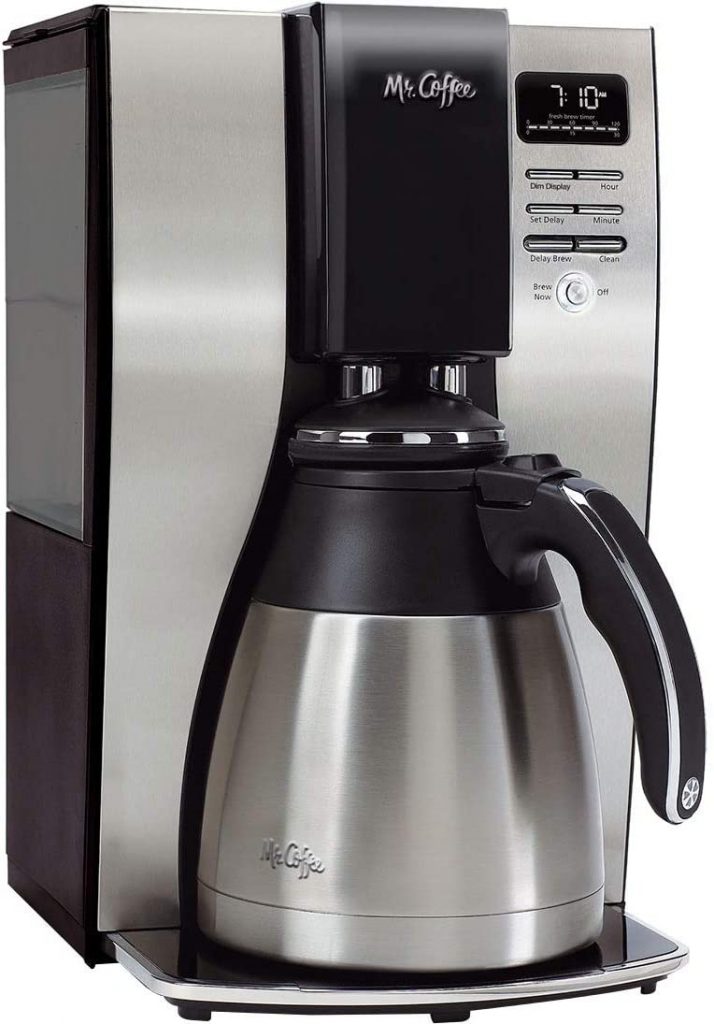 WHY WE LIKE IT – The name alone should be the cause of comfort. Mr. Coffee is known well throughout the country as one of satisfaction and you definitely get that with their 10-cup coffee maker. It features an easy-to-remove and fill water reservoir and a brewing speed that is 20 percent faster than most models.
Mr. Coffee's coffee maker also comes with a Gold Tone permanent filter so your cost for paper filters is nil, making paper waste almost unheard of. The coffee maker has a delay brew feature so you can wake up to the fresh smell of coffee each and every morning.
PRICE – $76.75 on Amazon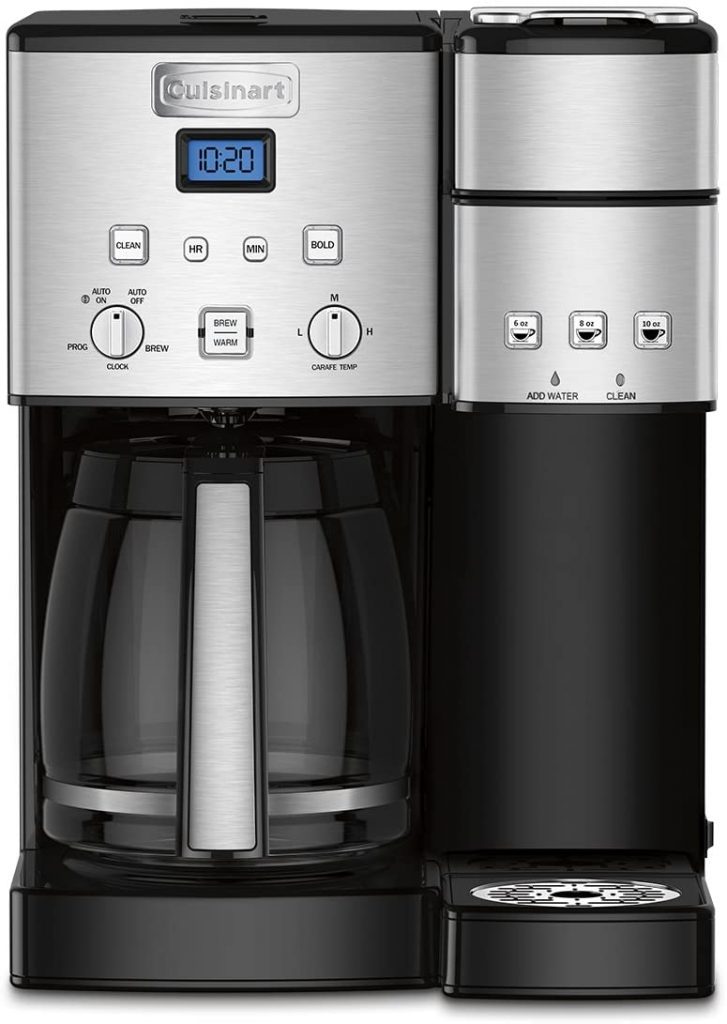 WHY WE LIKE IT – When Cuisinart says "coffee center" that is exactly what they mean. In many ways, this coffee maker is devised like the Hamilton Beach 2-way in that it offers a nice big pot of coffee on one side and a single serving on the other. There is one big difference between the two, though. The Cuisinart CAN use K-cups if that is your choice of coffee.
The carafe will hold 12-cups of morning magic and has a Brew Control feature you can set to BOLD if you need that morning kick. The unit is programmable so you can set it for an early morning drip. The coffee maker also allows you to set your carafe temperature from low to medium to hot.
The coffee maker also has a clean function button for both sides, making cleaning a snap. The only possible drawback is the hefty price tag that comes along with it. If you're willing to spend a bit more, this coffee maker is sure to brew a satisfying pot of coffee.
PRICE – $179 on Amazon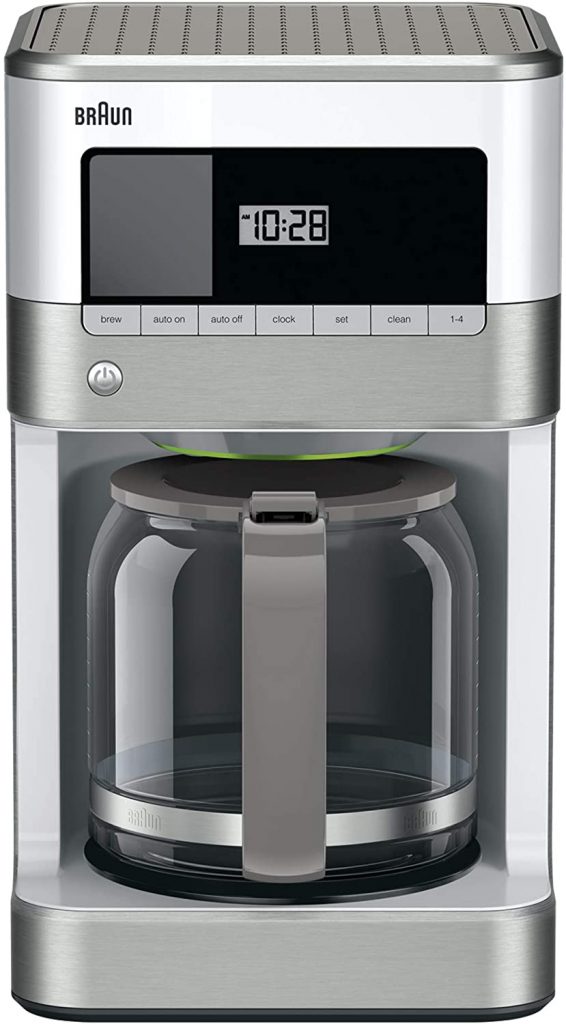 WHY WE LIKE IT – The set-up on this Braun coffee maker is simple and straight to the point. It can brew up to 12-cups but also has the choice to brew smaller, 1-4 cups, as well. The Braun is no-frills, easy to fill, easy to brew.
The interface is simple; you can set an automatic brew time as well as an auto-off. Braun's coffee maker also has a pause system so if you really need that cup and don't wish to wait for the entire pot to brew, you can remove the carafe mid-brew and not have any spillage. The unit will stop brewing until you put it back in place.
PRICE – $89.95 on Amazon
FINALLY
If money is not an issue, the Cuisinart Coffee Center offers coffee drinkers the most. A large 12-cup carafe to go along with a single serving side is obviously attractive but the fact that it is also K-cup compatible makes it the coffee maker to have.
If price is an issue, the other selections are just as worthy. You can't go wrong with any of the above coffee makers.
Happy brewing.