Industry rumors suggest that Subway is exploring options to put the company up for sale.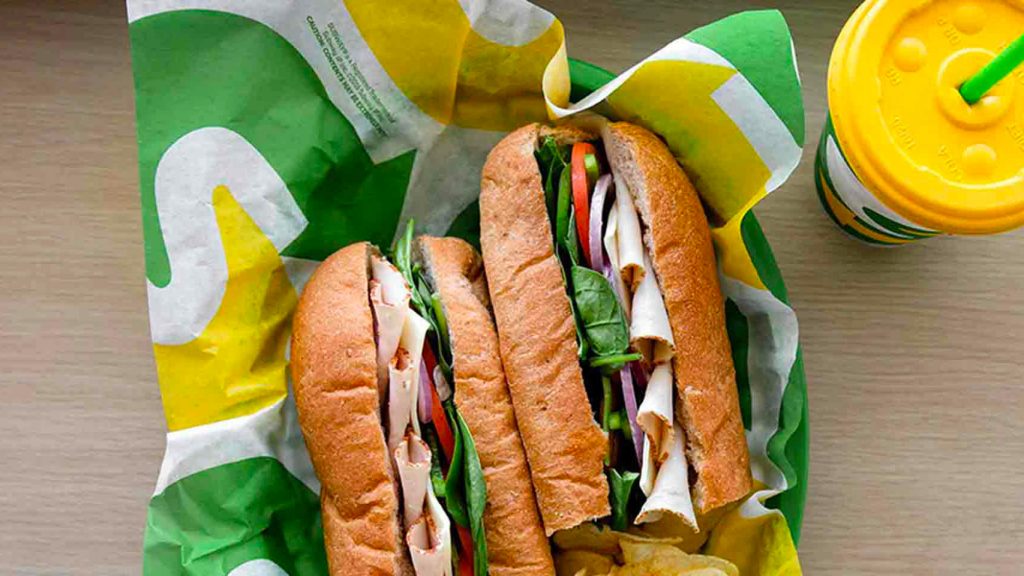 Restaurant industry rumors suggest that the entirety of Subway may soon be up for sale. According to a report by the Wall Street Journal, if the rumors are true, the company could be valued at upwards of $10 billion. However, at this point details are still scarce. 
Specifics surrounding a possible sale of Subway are virtually non-existent due to the fast-food giant's private status. As a private company, Subway does not have to disclose its financials or anything to do with its overall business strategies. That said, if the fore sale sign does indeed go up for Subway and the corporation does find a buyer, CNN Business pointed out that it would be one of the largest transactions in the history of the industry.
At present, Subway operates approximately 37,000 locations worldwide, 21,000 of those locations are domestic, per statistics from the Wall Street Journal. And in recent years the company has been working hard to boost sales by remodeling stores and revamping its menus. For all intents and purposes, the chain's efforts to enhance the customer experience have served it well, with same-store sales growing by approximately 13% year over year. 
That said, while Subway is performing well on paper, it has had its fair share of internal struggles in recent years. This is especially true in terms of company leadership. After Subway's co-founder Fred DeLuca was diagnosed with leukemia, his sister Suzanne Greco took the responsibility of running the company. When Greco retired in 2018, Subway got passed over to John Chidsey. 
Perhaps, the shakeup in leadership over the past couple of years could be a reason that Subway is considering a potential sale. It's also worth noting that Chidsey is the first Subway CEO without any familial relation to the founding members. Without direct family ties, the company may see less of a reason to stay privately owned, although that is merely speculation. 
Overall, it still remains a question if Subway will even go up for sale. Despite some challenges, the chain continues to perform exceptionally well. And Neil Saunders, managing director of GlobalData, told CNN Business that he doesn't think Subway is in any particular hurry. 
"While Subway is clearly interested in doing a deal, it is in no particular hurry and will likely be relaxed if nothing comes of its explorations. This means buyers will need to pay a full price to get any transaction over the line," said Saunders. For now, it remains a waiting game in terms of what Subway's next maneuver will ultimately be.
Unlike many others companies at present, Subway is still in a healthy position. As an example, earlier in 2022, Kohl's toyed with the idea of putting itself up for sale in order to try to get itself into a better financial situation but thought better of it before a sale actually went through. Subway is in an entirely different position, and can afford to take its time, assess its options, and not be rushed into any decision that could potentially be a detriment to the company in the long run. 
---