After months of sky high prices, at long last plane ticket prices will drop this fall to more digestible numbers.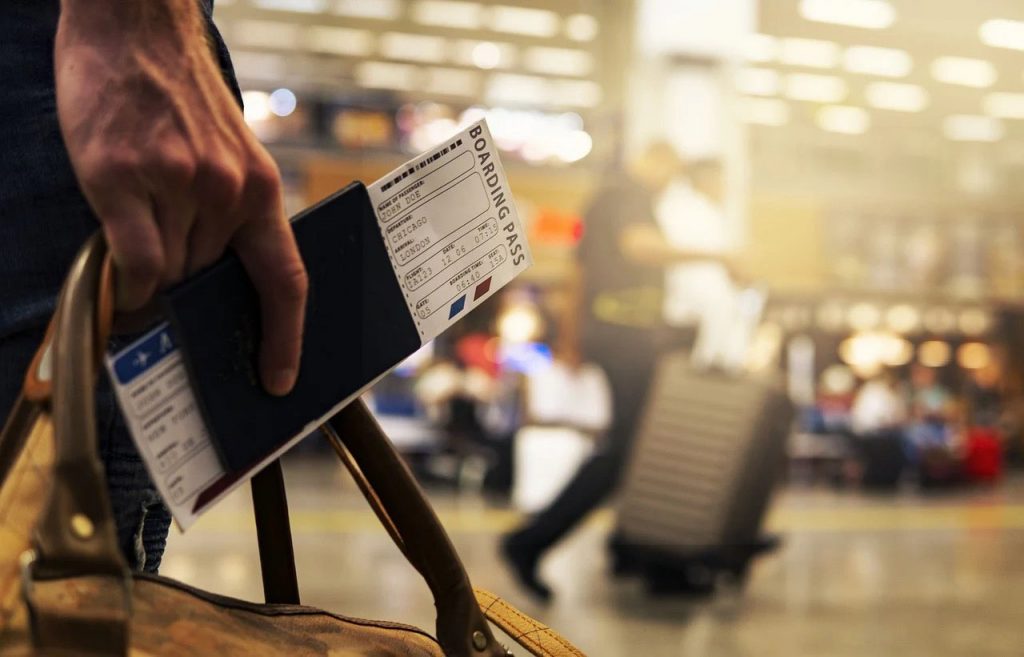 High prices have defined airfare for the better part of the year. An uptick in travelers combined with extreme staffing shortages at airports and airlines alike compounded together to create the perfect storm for plane ticket prices to skyrocket. However, a reprieve from the insanely bloated costs is finally within reach. The Wall Street Journal reported that plane ticket prices will drop substantially this coming fall. 
The first fall plane ticket price drops are beginning to emerge. A quick perusal of Kayak reveals plane ticket prices that are well below the $300 mark. For instance, a roundtrip flight at the beginning of September from New York to Denver can be snagged for as little as $212 (at the time of writing). Considering that prices for that exact same trip were just soaring near $500, that warrants cause for celebration. Especially given that prices for everything else imaginable are remaining stubbornly elevated during this period of intense economic inflation. 
So what is the catalyst for this sudden drop in plant ticket prices? A large part of it is the fact that kiddos are headed back to school. This means that not as many families will be looking to fly. Which in turn curbs demand and consequently lowers prices. Hopper, a travel booking app that provided average price stats to the Wall Street Journal, predicts that plane ticket prices will fall by roughly 26% across the board come autumn. Thankfully, that drop signals that the $400 price point that has been prevalent for months will no longer be the norm. 
The impending drop in plant ticket prices is good news indeed. Especially for folks for whom it is feasible to travel during the school year. That being said, though, there is still room for prices to decline even further. The one factor that is still keeping them more elevated than they have to be are the challenges that airlines and airports are still contending with. For example, staffing shortages and logistical issues are so prevalent at Toronto Pearson International Airport in Canada that presently over 50% of the flights going in and out of the hub will be delayed in some way. 
Unfortunately, such a circumstance is not a rarity right now, either. Both domestic and international travel hubs alike are fielding such vast operational difficulties. Suffice to say, the staffing limitations and other logistical problems have caused the number of available flights to be impacted. Thus, even though demand is headed in a downward direction, airlines and airports are still not operating at max efficiency or full schedules. Also, airlines are still restricting the number of people allowed on a single flight as a continuance of COVID-related precautions. Simply put, fewer available flights and space on those flights are helping keep plane ticket prices elevated.
Overall, even though plane ticket prices will likely remain slightly higher than they should be throughout the fall, they will be a lot lower than the prices that defined the summer season. Ultimately, travelers can take solace in the fact that plane ticket prices are finally headed in the right direction, providing some relief to individuals whose budgets have been hammered by the effects of rampant inflation.