The best plaid shirt options on Amazon come from Fuermos, Amazon Essentials, WDIRARA, and ZAFUL.

Plaid shirts are a staple wardrobe piece in many closets across the world. While plaid may not be everyone's cup of tea, it certainly is a recognizable and historical pattern used to make clothes, curtains, blankets, and more. Layering with a plaid flannel shirt is the perfect beginning to a cozy fall outfit, while at the same time, a plaid shirt is the beginning of a festive holiday look.
FLANNEL VS. PLAID: FLANNEL IS A FABRIC. PLAID IS A PATTERN
Plaid is a pattern that consists of up to three different colored lines which can vary in width, running horizontally and vertically while crossing each other.
Meanwhile, flannel is a type of fabric. Flannel consists of woven fibers from various fabric types like cotton, wool, and worsted yarn.
It has become a thought that plaid and flannel are the same things, but they are not. As explained above, plaid is a pattern, and flannel is a type of fabric. Many people wear long sleeve button-up shirts with a plaid design made from a flannel material, which is where some of the confusion might come from.
Burberry is one of the most well-known brands that incorporate plaid into almost every one of its fashion pieces.
PLAID SHIRTS ARE STILL IN AND CAN BE PROFESSIONAL
Anything is in as long as someone wants to wear it and feels good in it. Plaid shirts are a staple closet item and a go-to fashion piece for everyone from hard-working blue-collar men to hip and trendy teens. The plaid pattern was originally worn by people in Northern Scotland as early as 1700 and has since been worn by many groups and ethnicities. 
Depending on how strict or formal it is, a plaid shirt may be seen as a more casual dress choice in the workplace. Each work environment is different and has different expectations, including the dress code. A doctor might not wear the same work attire as a fire technician, so whether or not a plaid shirt is acceptable is all relative.
Except for work establishments that provide a uniform, anything worn in good taste and with safety in mind should be acceptable in all professions.
Some business professionals may be so bold as to wear a plaid suit. Consider it a red flag if an employer is worried too much about whether an employee is wearing a plaid shirt instead of their qualifications and work performance.
The exact reason Americans coined the name plaid for this multi-line, multicolored fabric is a little questionable. A Google search revealed the possibility that indigenous people may not have been able to correctly pronounce the word pledger, which describes a Scottish blanket. The indigenous people chose the word plaid instead.
THE BEST PLAID SHIRTS ON AMAZON FOR THE WHOLE FAMILY
Fuermos Baby Unisex Plaid Shirt Hooded – $6.99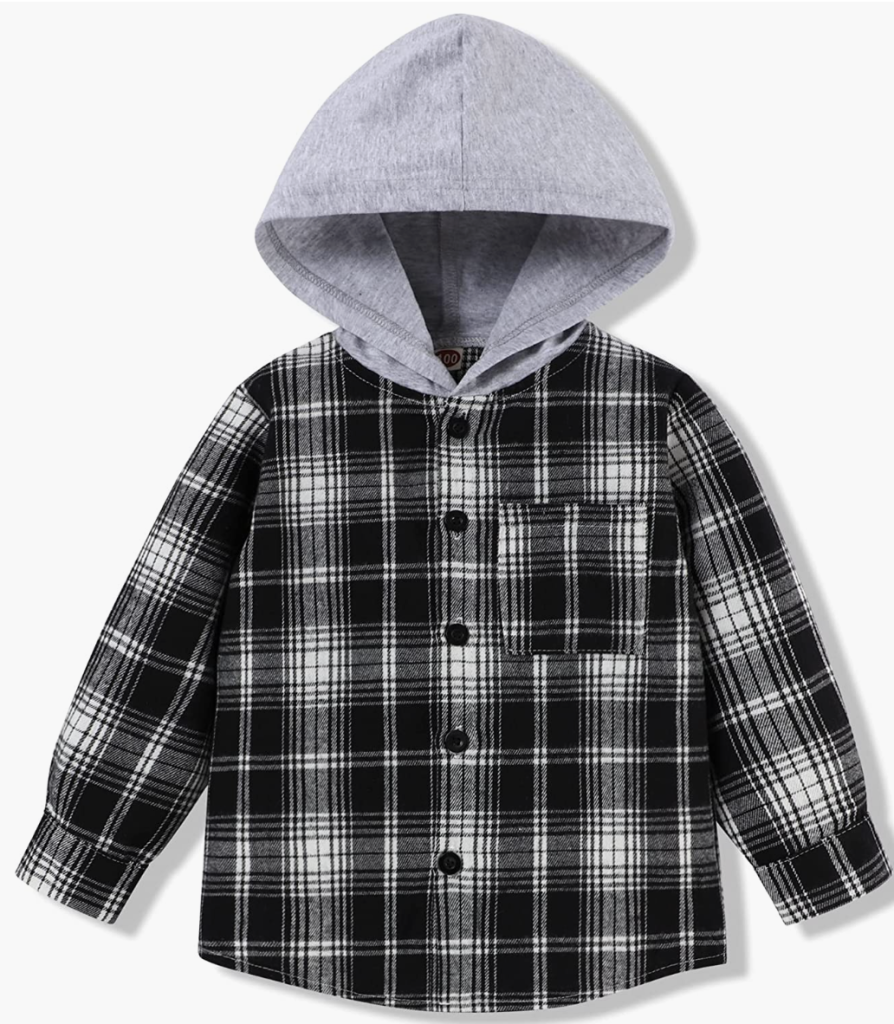 Cotton-blend, long sleeve, and hooded, this shirt is the best shirt option on Amazon for children from 1-year-old toddlers to 6-year-old kids. The laid-back, casual design features a split design down the middle of the garment. One half is solid black, while the other half is light brown and black plaid. 
Additionally, this cute and trendy shirt, suitable for both boys and girls, is available in different colored pattern styles. The cotton blend makes this shirt breathable and a great layering piece for the spring and early summer. Pair this with black pants, Nike Cortez sneakers, and a black or white t-shirt for a casual day out.
WDIRARA Sibling Plaid Shirt Hooded – $24.99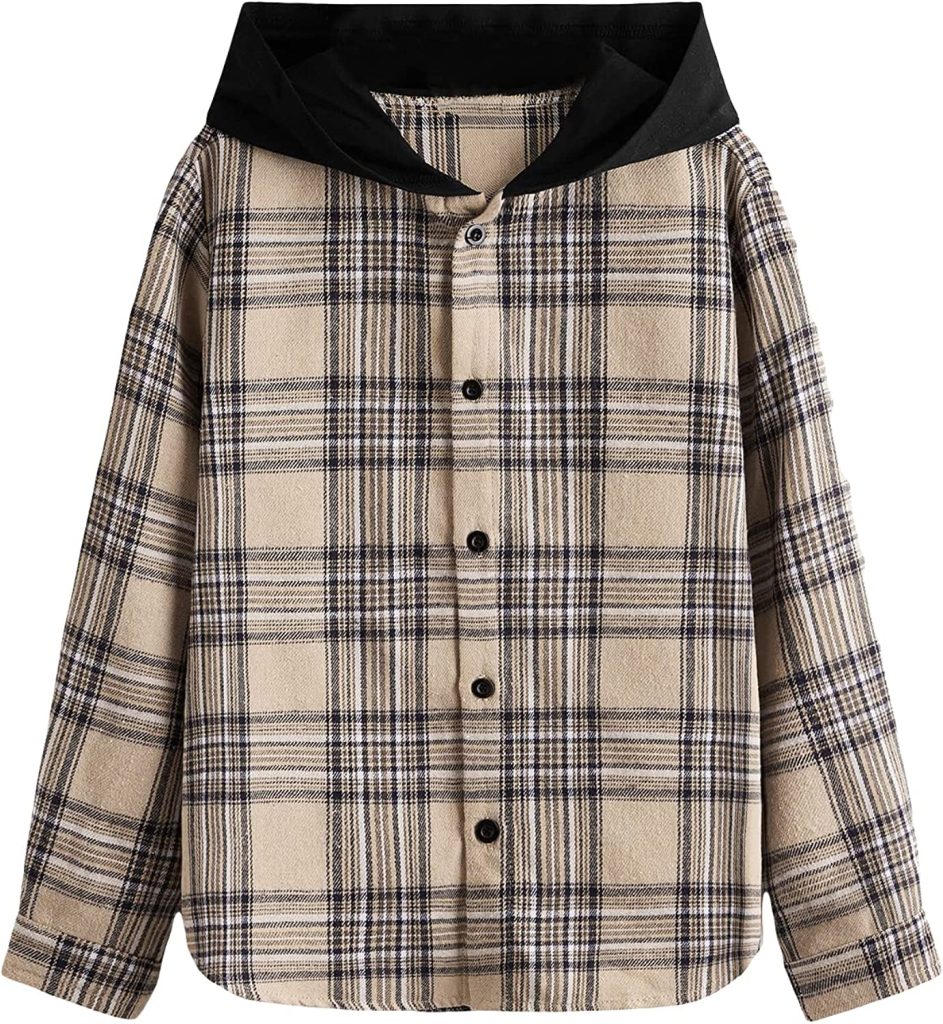 The best plaid shirt on Amazon for an older sibling to wear for a matching look includes similar colors, light brown and black. The pattern can be seen on the entire shirt, while the hood is solid black. The fabric is soft to the touch and comfortable enough to wear for a casual weekend trip or a walk around the park.
Plaid is a versatile pattern, especially when used as a pattern on a shirt. This particular shirt on the list for the best plaid shirt on Amazon can be purchased in sizes three months to 14 years. While this item is categorized on Amazon as a boy item, a female could easily style and wear this plaid shirt. 
ZAFUL Unisex Adult Plaid Shirt With Front Pockets – $26.99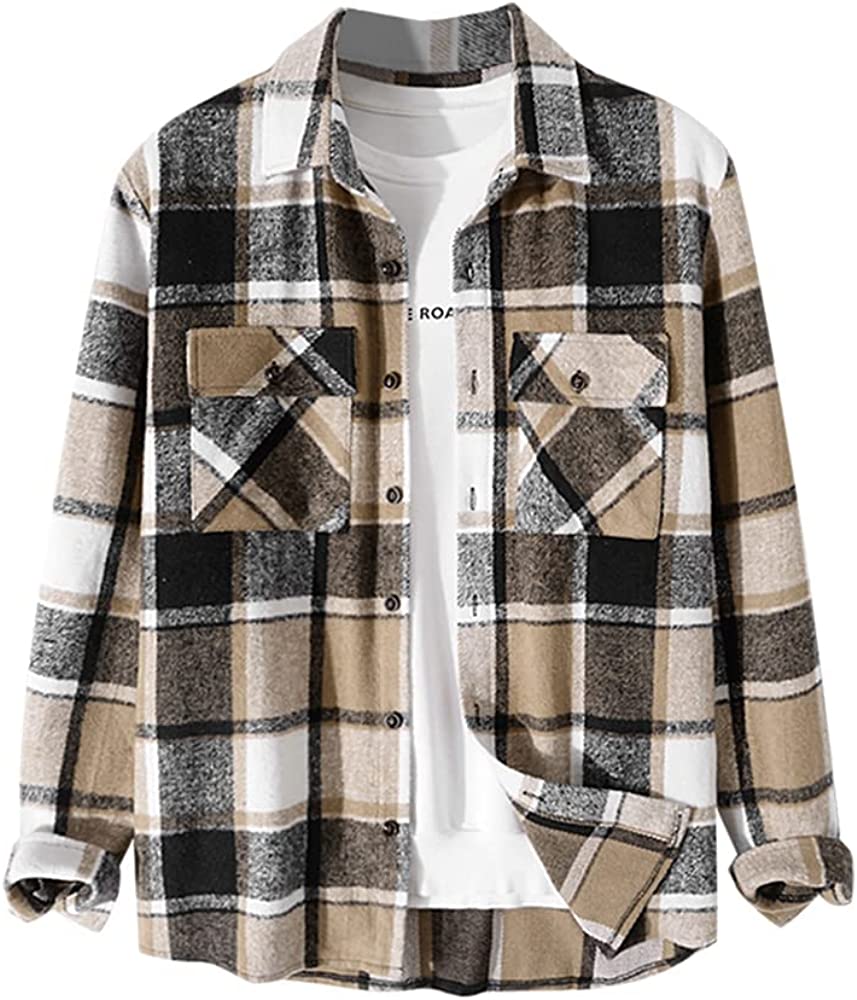 Wives everywhere drive their husbands mad by stealing their plaid shirt and taking it over as their own. The case will be no different with this cozy and stylish plaid shirt from Amazon. Men and women alike can choose from different color options and a good variety of size options.
This shirt is slightly oversized, with a button-up front and a curved hem, making it one of the best plaid shirts on Amazon. The front has breast pockets with a button flap. Made from a mixture of cotton and polyester, this plaid shirt is the perfect layering piece during most seasons and ideal to compliment a whole family look when paired with the other family options listed above.
Venado Mens Plaid Shirt – $39.99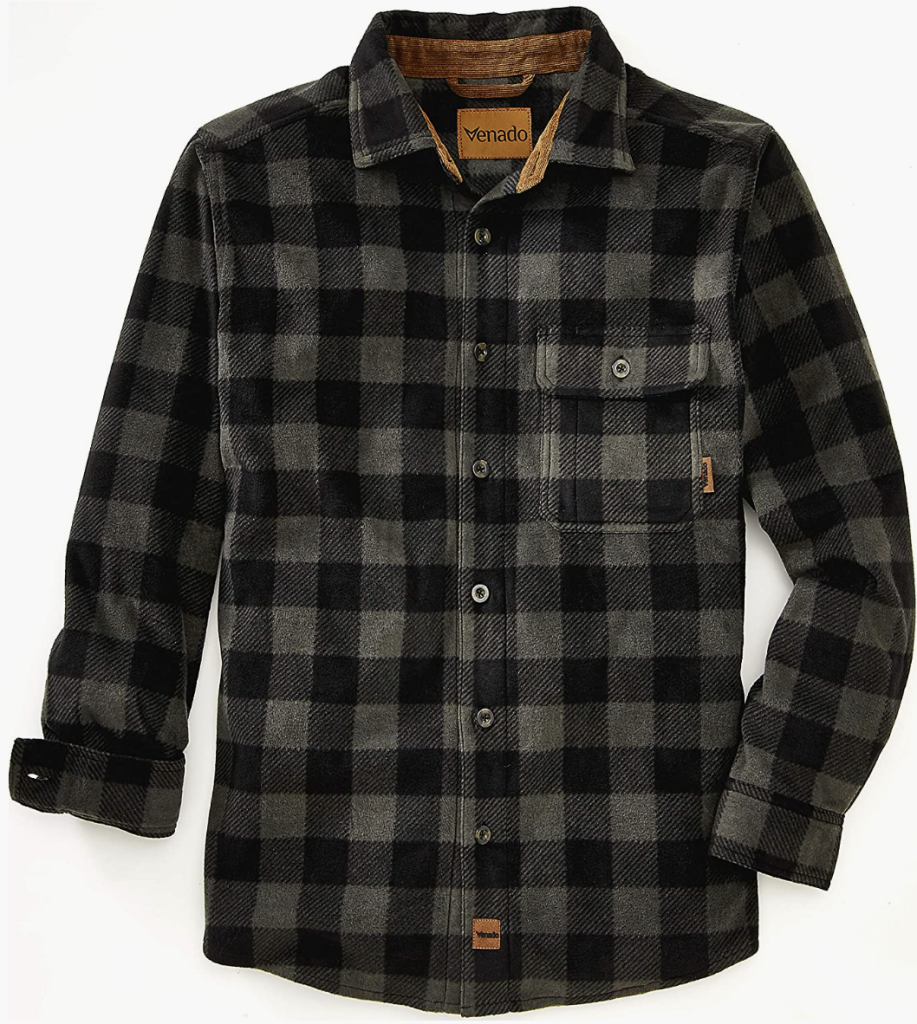 Plaid Flannel shirts are an excellent option for keeping warm in winter and late fall. Remember that cotton is not a good choice for a base layer when dressing for the cold.
While cotton as a fabric provides breathability, cotton also robs the heat from the body, therefore making it a poor choice for a base layer during winter.
This plaid flannel is constructed from 100 percent polyester, a synthetic fabric that is great for a base layer during winter or cold temperatures. This heavyweight, buffalo plaid flannel is practical and comes in sizes small to 4XL, plus tall options. Though categorized as men, most women would find this winter staple comfortable and warm. 
Amazon Essentials Professional Plaid – $19.99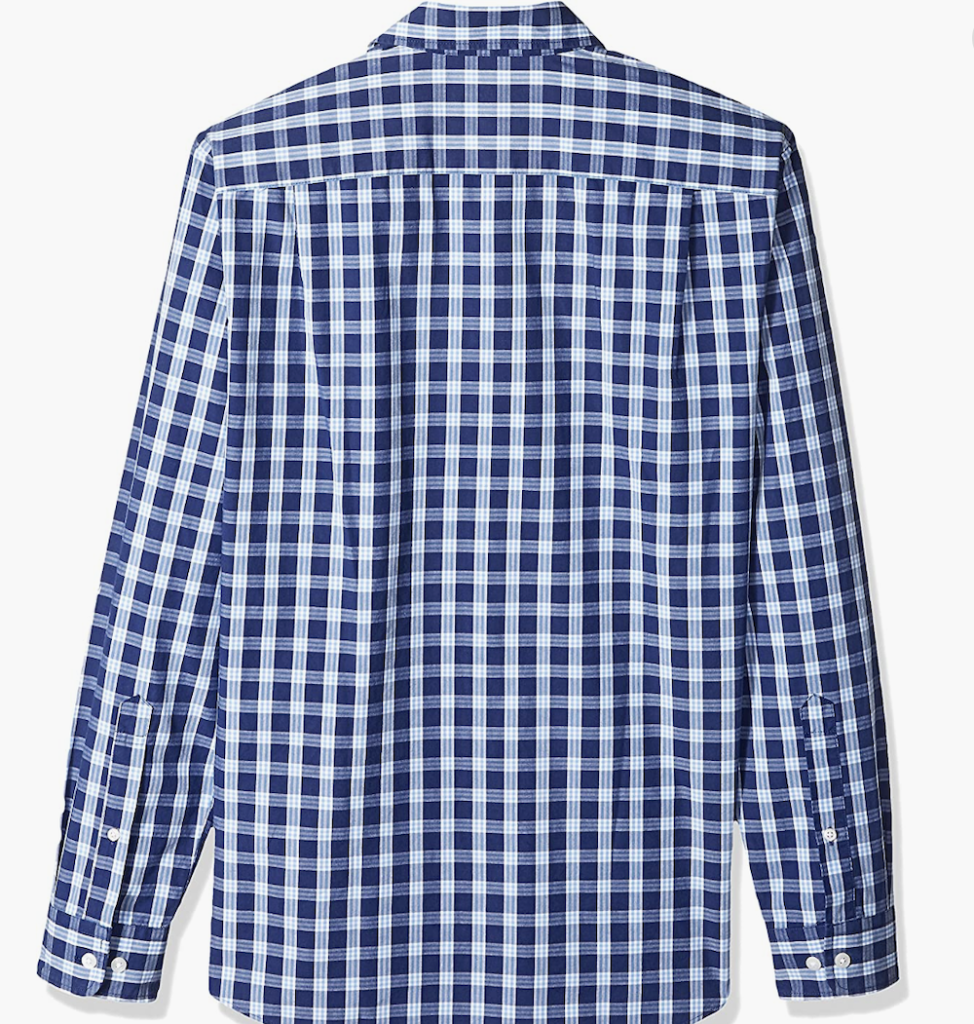 As a professional work option for men, this is one of the best plaid shirts on Amazon. Selling from the Amazon Essential line for an affordable price, a professional plaid shirt should be in every man's closet. In addition to being a great option for work, the Amazon essential makes an ideal option for a Sunday brunch or a relaxed, casual dinner. 
---