The best white work shirts include Tommy Hilfiger and Van Heusen brands. But more expensive ones like Gucci are out there.
When it comes to dressing for work, the white work shirt has been a staple for a very long time. White shirts, in general, have been the straw that stirs the drink, from graduations and wedding days to your first day on your new job to the last day. A white work shirt, however you want to slice it, can easily work itself into just about every conceivable event, but today we are going to talk about white shirts for work purposes.
TOMMY HILFIGER AND VAN HEUSEN HAVE THE BEST WHITE WORK SHIRTS
One can always find a decent white work shirt just about anywhere. There are plenty to choose from on Amazon and they can also be found at local Walmart and Target stores. For those who would rather step up their white work shirt game, we have a few other recommendations.
Tommy Hilfiger Men's Dress Shirt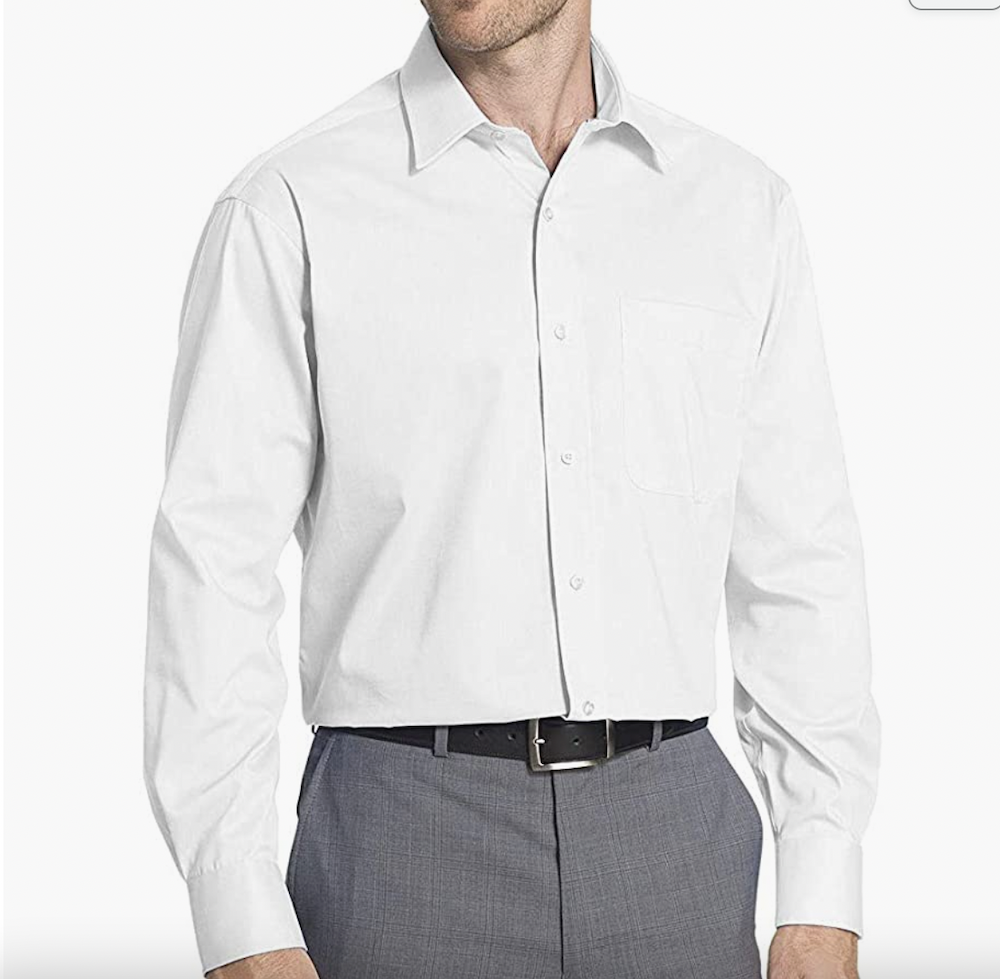 PRICE – $36.50 on Amazon.
This Tommy Hilfiger is 100% cotton that promises to be wrinkle-free. It gives the wearer extra room for a comfortable fit and a collar that isn't too stuffy. Simply wash and wear, no ironing necessary.
Van Heusen Men's Short Sleeve Dress Shirt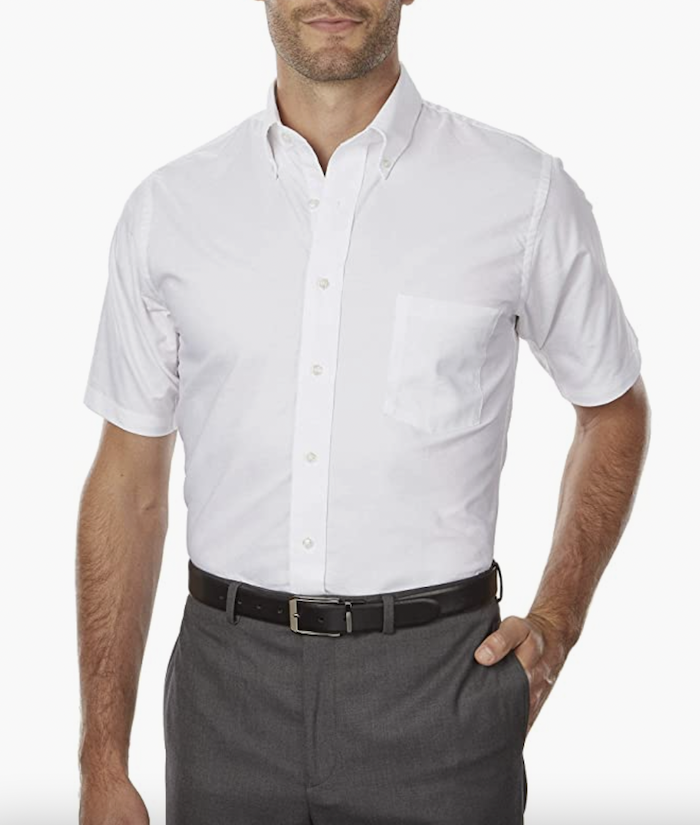 PRICE – $20.99 on Amazon.
Another affordable shirt that is built for warmer climates. It is short-sleeved and 100% cotton, built for comfort. It has a button collar for a more relaxed fit.
New York Slim Fit Spread Broadcloth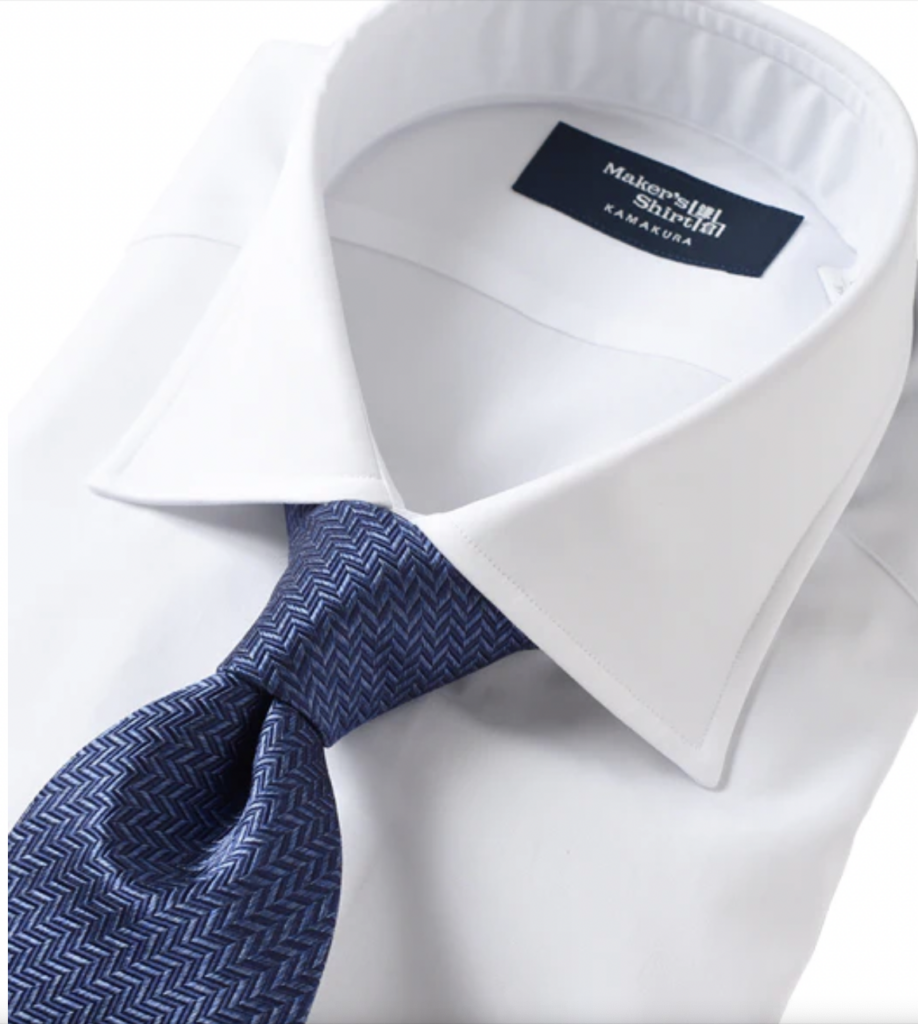 PRICE – $99.00 on Kamakura Shirts.
If one is looking to step up their white work shirt game, this is a great place to start. This Kamakura will definitely make a statement with its 100% cotton build, spread collar, and button cuffs. The shirt also comes without a pocket, so be aware before you make that purchase.
CHARVET AND GUCCI HAVE EXPENSIVE WHITE WORK SHIRTS
Charvet Men's Basic Solid Point-Collar Dress Shirt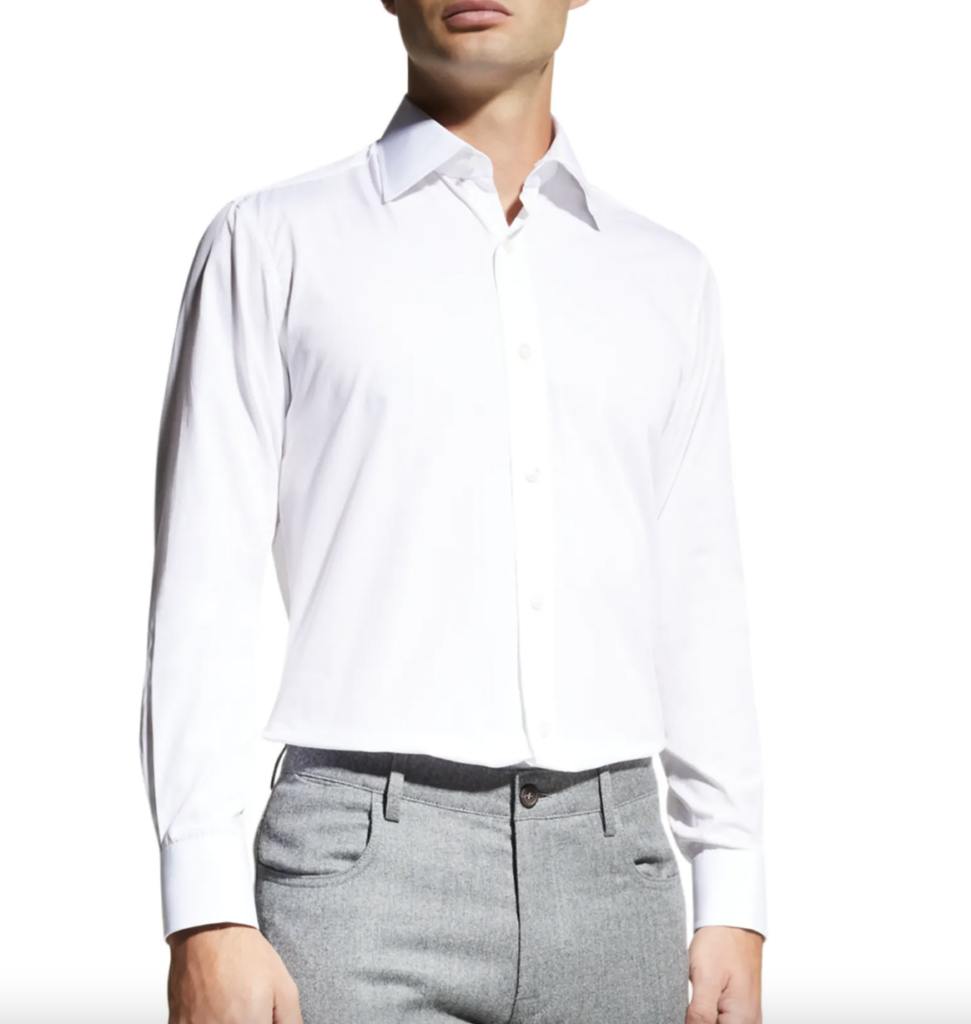 PRICE – $585.00 on Neiman Marcus.
You are really wanting to make a statement with this if you are choosing the Charvet. This brand is well-known for dressing in white famous names such as JFK and Obama, as well as Matisse and Proust. These famous shirts are made by a team of 50 tailors, each one receiving training for at least four years before they make the jump to the big leagues.
Gucci's Cotton Silk Poplin Shirt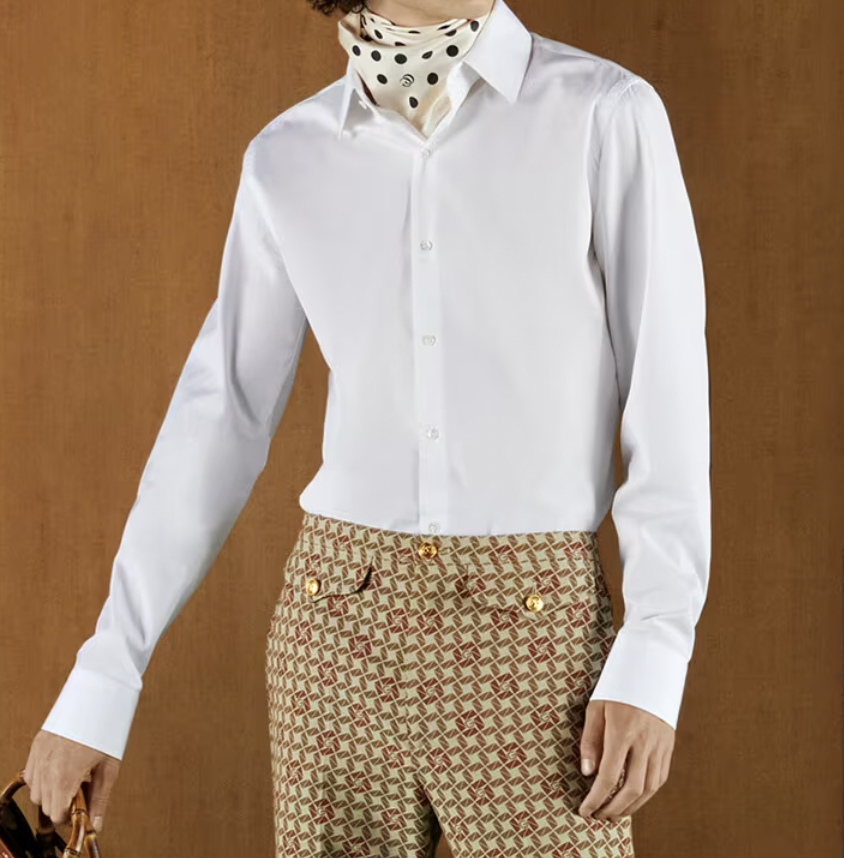 PRICE – $880.00 on Gucci.
If ya got it, why not flaunt it? This Gucci can handle the best board meetings as well as a busy night out on the town. Built with a cotton-silk blend, comfort is the key to this Gucci shirt.
THEY WERE FIRST INTRODUCED IN THE 1800s
As far back as the early 1800s, the white shirt was worn for many occasions. Men wore them as a sign of wealth, although they typically wore a vest and coat over the white shirt. They were also worn by those who did business for a living, bankers, lawyers, and the sort.
As time moved on, they were still a sign of wealth and of those who could afford the finer things in life. If they could afford it, they'd own more than one, so while they were wearing their white work shirt, the others could be professionally cleaned so they would always have that clean, bright white look.
In fact, this is where the terms "white collar" and "blue collar" derived from as the blue collar represented the "working class" while the white collar represented the more affluent and higher class.
By the time the 1880s rolled around, the starched collars became a status symbol. If the collars were low, then it meant one was an everyday worker, such as a clerk or another office worker. If the collars were high, this simply meant you were one of the elites.
The turn of the century saw a shift in the white work shirt. Production increased and they became more affordable, so their symbol of status began to wane. As prices dropped and white work shirts found their way across America, men began to not only wear them to their daily jobs, but they also became a feature seen at church.
Although the regular white work shirt with starched collars didn't hold the same status as it did in previous years, it regained momentum for the "elites" when higher-quality fabric was introduced. A beautifully tailored white work shirt made with high-quality material was something the higher social class lived for. They could certainly afford the better material.
The end of World War I saw another change to the white work shirt. Gone was the stiff, starched appearance, and in its place came a softer look. Many of the white work shirts began to have a flowy look to them, which created a shift in fashion to that of comfort and style. It was then that the white shirt became part of employee uniforms, a mandatory style in all office environments.
For decades the white work shirt remained virtually the same in terms of status. When the '70s rolled around, white work shirts were still mandatory wear, but now workers were beginning to see a difference in materials. The traditional fabrics were being replaced by synthetic fabrics to allow for more breathability and comfort and the shirt designs were now following trends.
As times and trends have changed, so has the white work shirt. Yes, they are still seen as professional work attire, but they are built to accommodate a faster-paced lifestyle and have virtually lost all the stuffiness that they once were known for.
The need now is for massive comfort so makers are leaning toward quality upgrades that not only bring comfort but also things like sweat-wicking fabrics and cotton that is high quality to allow for better breathability.
WHITE WORK SHIRTS SHOULD BE WASHED ON A DELICATE CYCLE WITH HOT WATER
The beauty of white work shirts is that they go with virtually anything. They can be worn under a number of different things from linen and tweed jackets to black or pastel colors. And, even with the shift in how we view the white work shirt, they still can be worn to make a statement.
There are a couple of ways to go about caring for those white work shirts. If the preference is to do it yourself, choosing a delicate wash cycle with hot water works best. This way you will get the brightest of whites from your shirt.
One can also opt to take them to the dry cleaners. Most do a bang-up job keeping the whites bright and pressed neatly. Taking those white work shirts to the cleaners may get a bit expensive over the long run, though.
---
White work shirts have not gone out of style, but they have changed in style. Today's shirt is built more for the man on the go, one who can't sit still, and tackles business with gusto. They are built for speed and comfort and yes, as you can see with some of the above prices, they can still be a sign of high-class status and success.
---