Best LuluLemon-inspired Looks are available on Amazon now if the original products are a bit too expensive.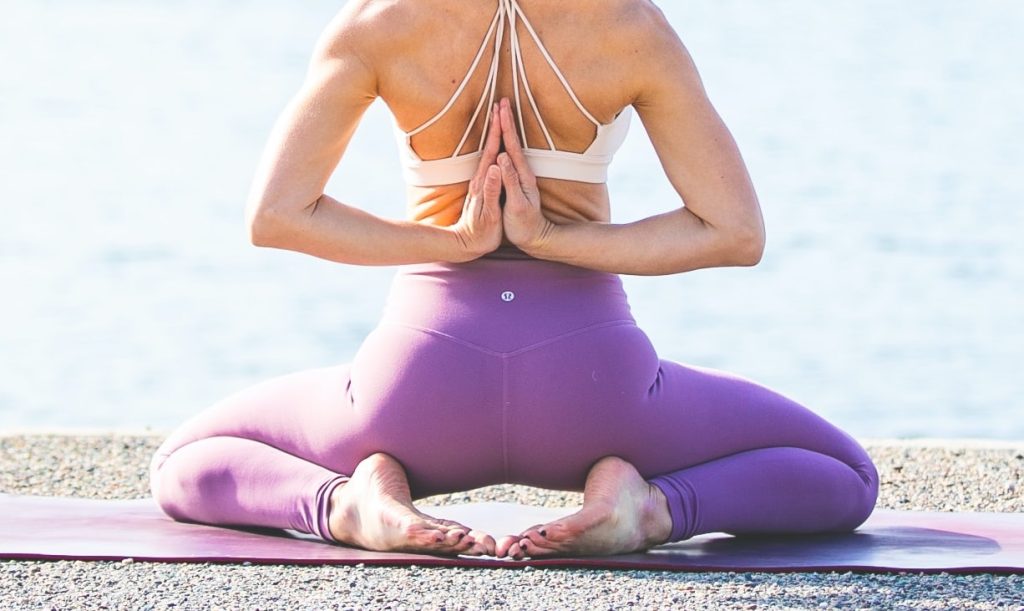 There's a reason the Lululemon style is becoming a more popular searched item. The luxury athletic brand, Lululemon, is well-loved by celebrities, yoga practitioners, fitness professionals, stay-at-home moms, and all the cool kids. Lululemon is known for its buttery soft leggings and top-notch products.
The quality is said to be unmatched, but is it really? Most people don't want to pay $100 or more for a single pair of leggings or $70 for a low-impact bra top, especially in today's inflated economy.
Here's how to shop the look with Lululemon.
SHOPPING THE LULULEMON LOOK MEAN A DIFFERENT BRAND BUT IN THE SAME STYLE
Shopping the Lululemon look means getting a product of similar and comparable quality and style to the original, essentially a duplicate. In the case of Lululemon, people want the same feel of the material, the same fit, style, and stitching, all for a fraction of the cost. Nothing is ever the exact same, but some come pretty close to the original. 
There are several different brands on Amazon that we have found that are comparable to Lululemon. Some brands with similar products include Lemedy, Dragon Fit, CRZ, and Yunoga, to name a few.
Many people on TikTok, plus an enormous amount of reviewers, have also raved been inspired by the Lululemon look on Amazon from these brands.
YUNOGA Women's Ultra Soft High Waisted Seamless Leggings – $25.99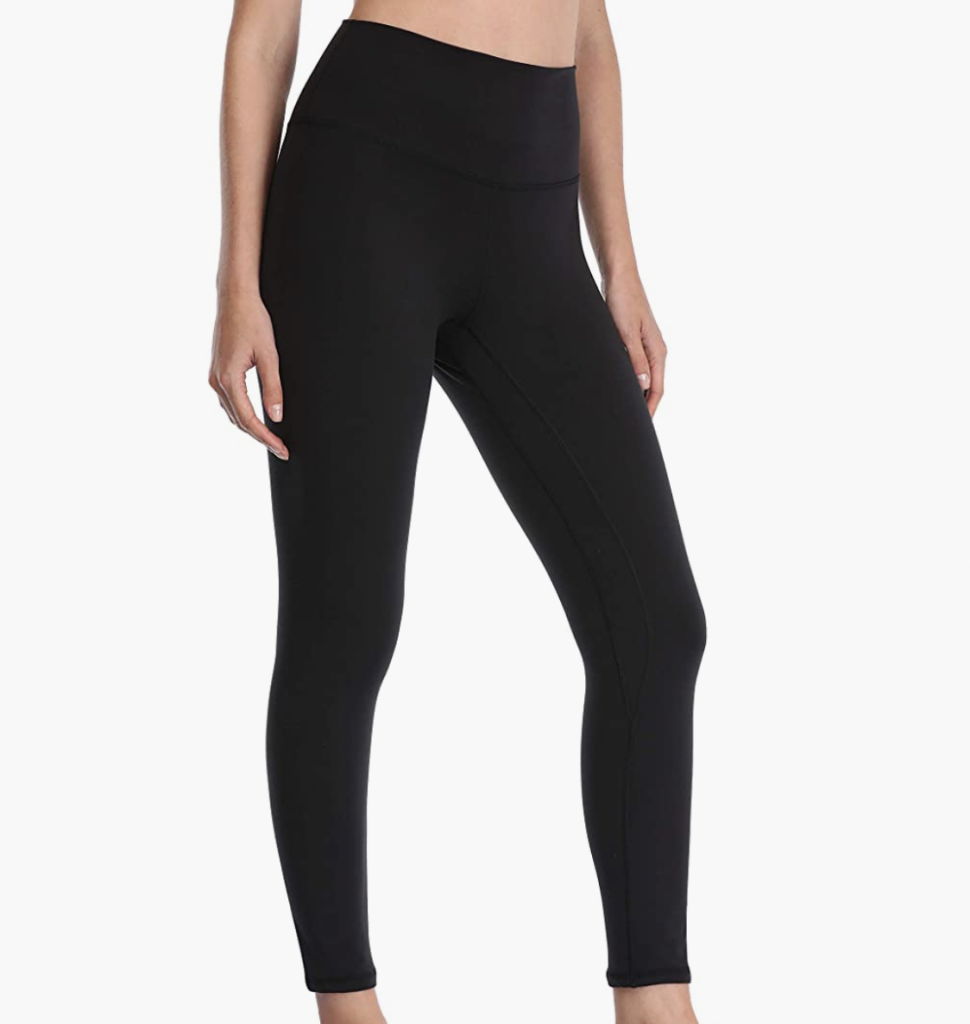 Perhaps the most sought-after Lululemon item is their Align leggings. These Lululemon-inspired leggings on Amazon cost about $25 and have the same buttery soft feel. Depending on which specific pair is purchased, a single pair of leggings from the brand will set a customer back anywhere from $88-$128.
One customer on Amazon was so bold as to describe these leggings as "BETTER than Lulu." The same reviewer mentioned that she was a part of the Sweat Collective at Lululemon, which receives a 25 percent discount, and the user still preferred this on Amazon.
Compared to Lululemon leggings, the Yunoga are more durable and do not pill as quickly as an expensive pair of Lulu Aligns.
This Lululemon-inspired option on Amazon is made with a blend of 75 percent polyester and 25 percent spandex. The fabric is moisture-wicking and provides a quality, four-way stretch. The Yunoga leggings feature a seamless waistband and all-around compression while still being moveable and comfortable. Customers can purchase these leggings in over 30 different colors.
BEST BRA LULULEMON-STYLED OPTION ON AMAZON
Lemedy Women Sports Bra Longline Crop Tank -$23.99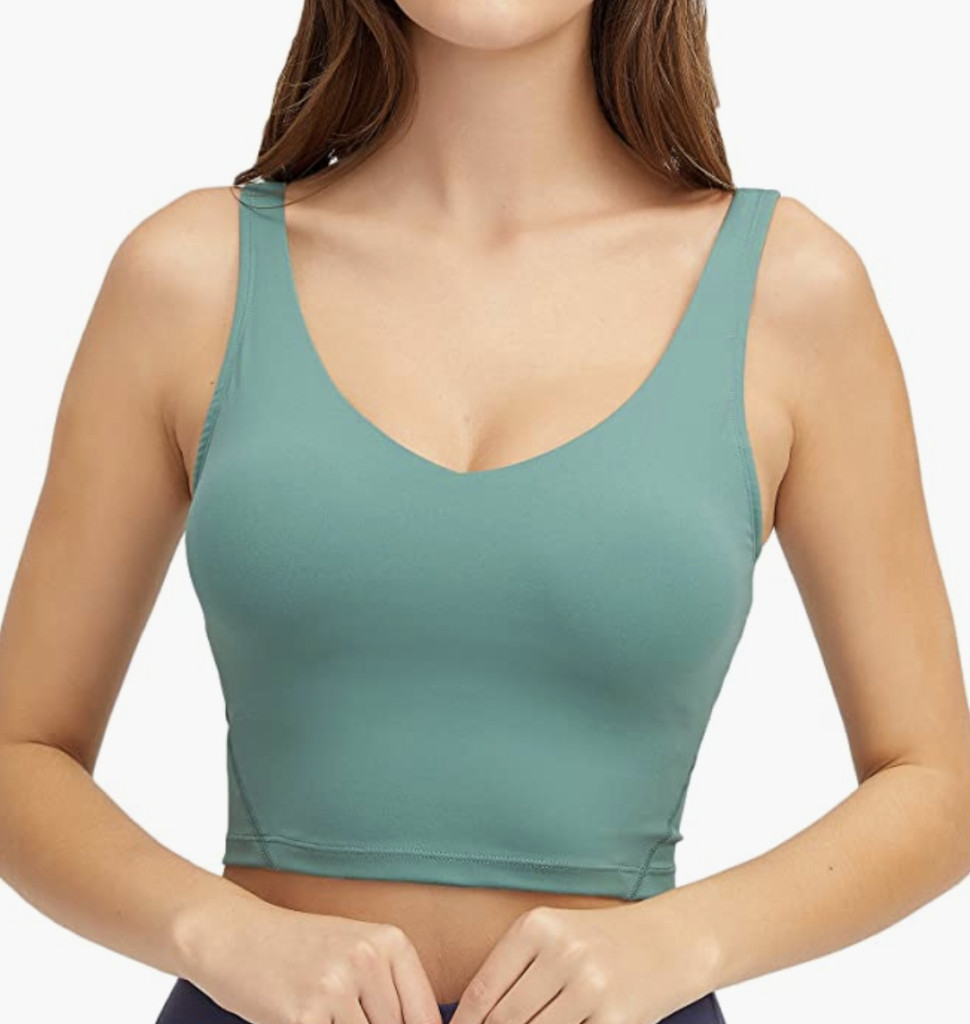 Most people who wear the Align leggings from Lululemon want the Align tank top to go along with it. So naturally, we have found the perfect option from Amazon that cost $43 less than the Lululemon original. Essentially, customers can get three pieces for the price of one original.
The Lemedy Sports Tank is best for light to medium-impact workouts such as cycling, yoga, or Pilates. This bra tank is the perfect combination between fashion and function. Pair this tank with the leggings from Amazon listed above, throw on a favorite jean jacket and sneakers, and you have the cutest outfit to go from Target to the gym. 
This Lululemon-inspired look from Amazon does run a bit small, so sizing up is recommended. Hand washing is best, or washing on a gentle cycle may also work.
Like the Align from Lululemon, the tank features a scoop neck and a long, cropped design. The Lemedy tank is made with a combination of nylon and spandex and is available in over 15 different colors.
Laslulu Women's Fleece Lined Hooded Pullover – $39.99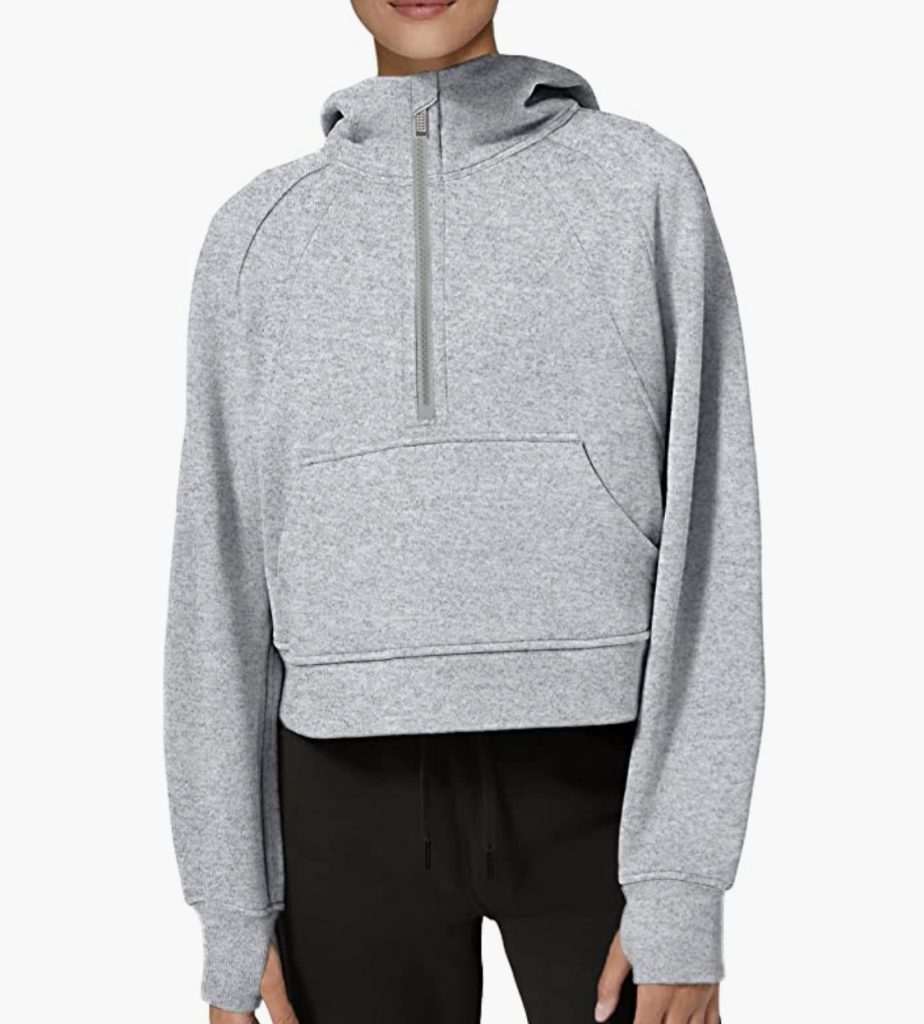 This Lululemon-styled from Amazon is comparable to the Scuba Oversized Half Zip Hoodie from Lululemon that sells for $118. The material is 90 percent polyester and 10 percent spandex and has a soft, fuzzy feeling on the inside that is lightweight yet warm for cold days. This item is in a similar style to Lululemon. It is available in 15 different colors and is machine washable. 
The Laslulu Pullover features two finger holes to keep things in place when out and about or when wearing this hoodie playing any sport. Additionally, the company has recently received customer feedback and slightly redesigned the fleece to ensure the best fit and customer satisfaction. The pullover is roomy and hits just at the waistband of most pants, making it not too short or long. 
Combined with the two pieces in the style of Lululemon from Amazon listed above, customers can get a complete outfit, including a top, bottoms, and a jacket.
These items from Lululemon would cost over $320. If these Amazon options are purchased, the price falls under $100! That is over $200 in savings for comparable and, perhaps, better quality products.
CRZ Yoga Men's Workout Shorts – $28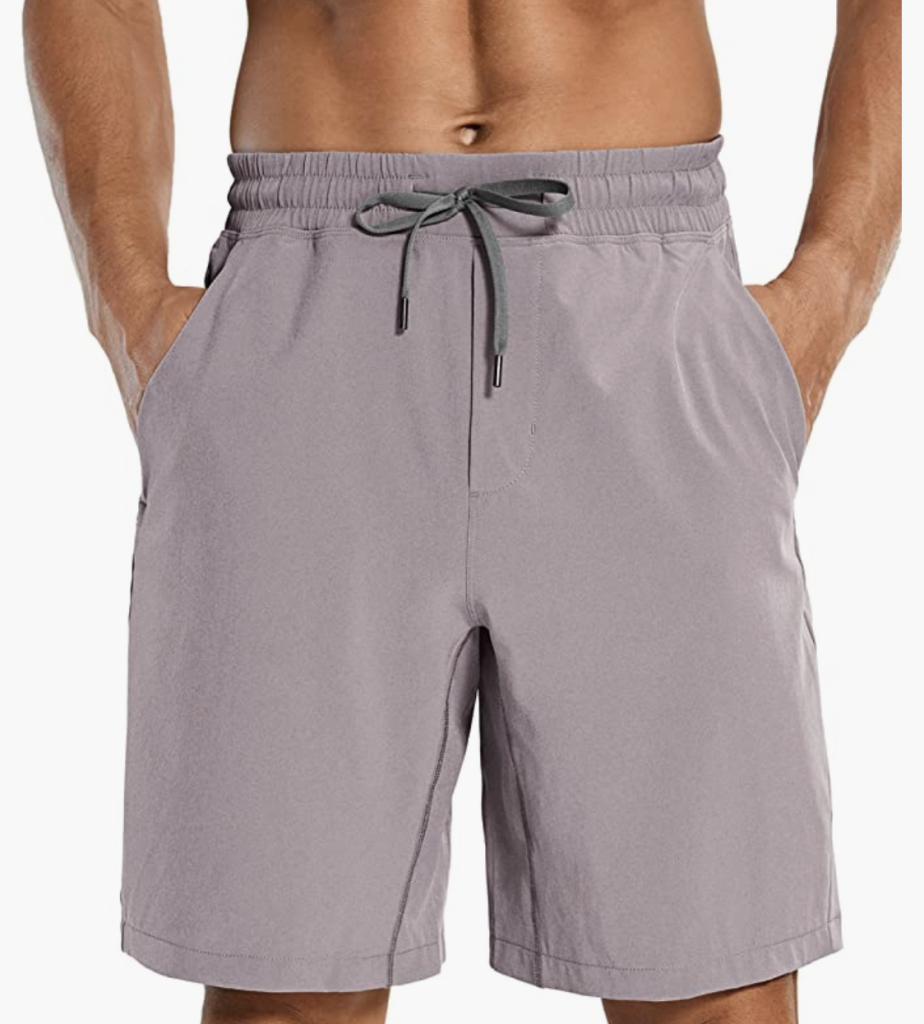 We didn't forget about the men when searching for the best Lululemon-inspired looks on Amazon. The CRZ workout shorts are nearly identical to the $68 T.H.E Linerless Short from Lululemon. This is available in sizes XS-XXL and two lengths, seven and nine inches. 
Customers can shop for these shorts from Amazon in nearly 20 different colors. The shorts are lightweight, have no liner, and are perfect for workout or casual wear. A wide elastic waistband and drawstring ensure the ideal fit, and zipper pockets keep everything securely in place. 
The CRZ Yoga Workout Shorts are made from an 88/12 blend of polyester and spandex. This high-quality fabric is soft and lightweight, making it suitable for a variety of activities, including but not limited to yoga, biking, hiking, and lounging. Additionally, the fabric is moisture-wicking and quick-drying.
CRZ Yoga Men's Pima Cotton Short Sleeve Athletic T-Shirt – $22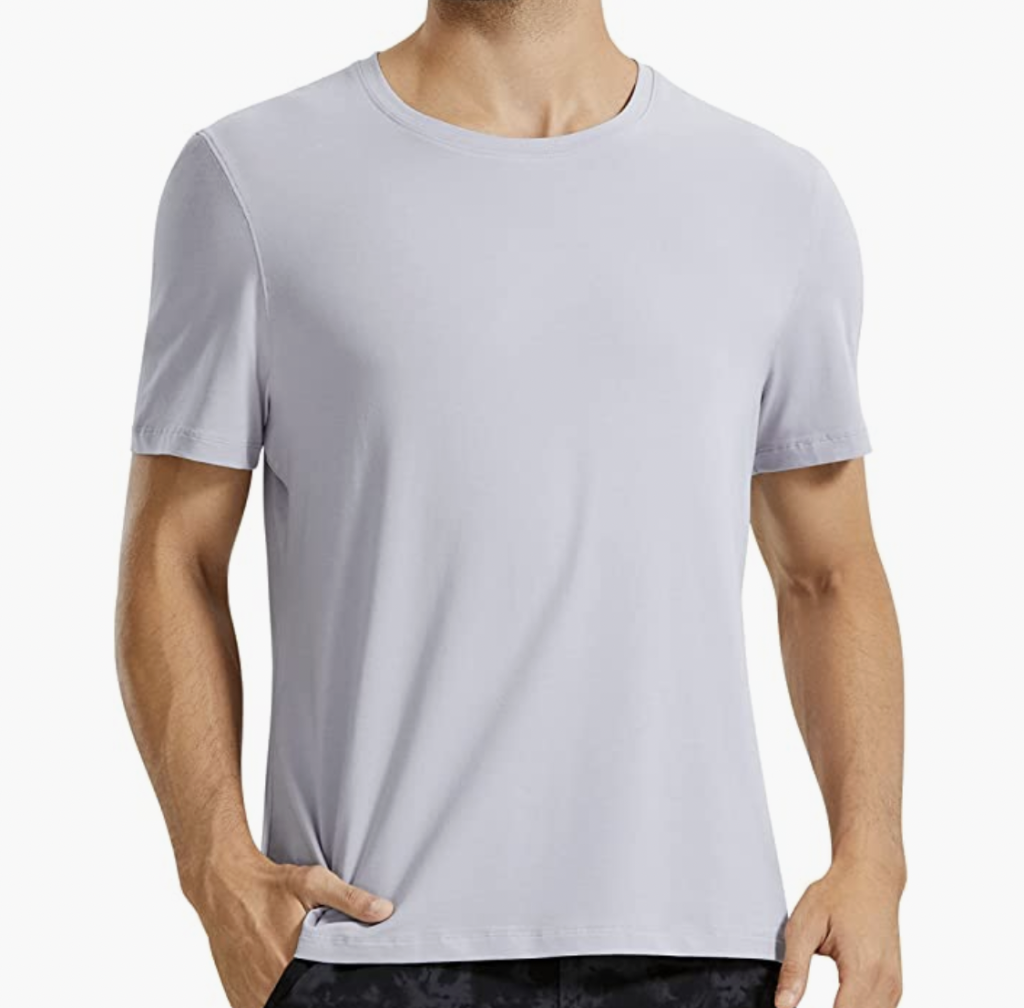 The next Lululemon-styled shirt from Amazon will complete the look when paired with the shorts above. It is comparable to the Metal Vent Tech Short Sleeve Shirt 2.0, which costs $78. Customers can purchase the Pima Cotton Shirt in sizes XS-XXL and choose from five colors: Graphite Green, Ices Iris Gray, Navy Heather, Black, and Berry Heather Red.
The fabric is lightweight and stretchy, the perfect pullover t-shirt for crushing any workout, hanging at home, or a casual day out.
---