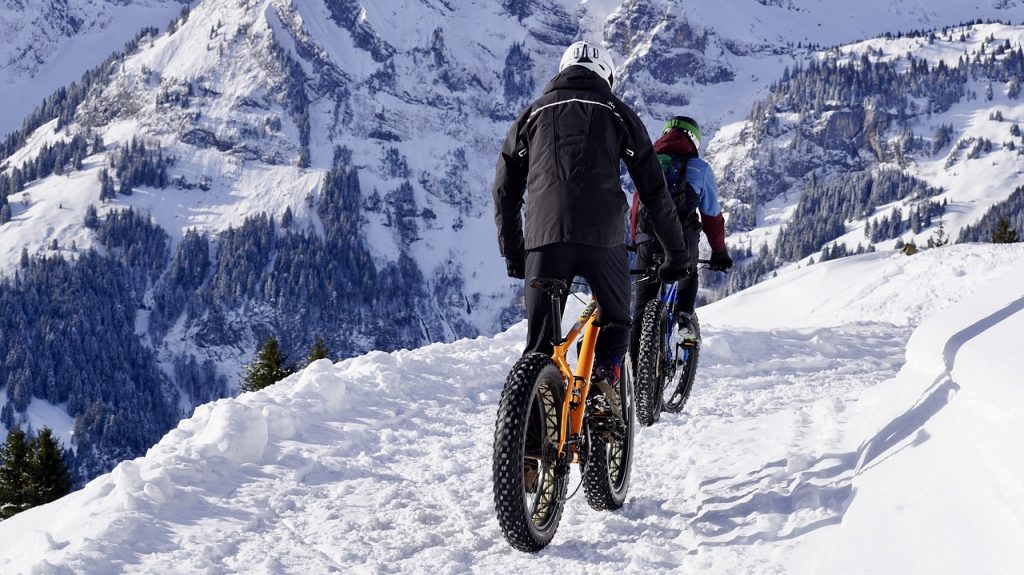 As winter is almost upon us our days become shorter and colder. Many who like to keep their workout routines head inside to the local gym or their home if they have the proper workout equipment. Still, there are some who prefer an outdoor setting and will brave some of the cooler elements to get the job done. For that, you will need some good winter workout gear.
How you choose your winter workout gear is dependent on what type of weather you will be working with. Layering is key to any cold-weather workout, but you also don't want to be so overloaded with gear that you can't walk, run, bike, or hike with relative ease.
Your winter workout gear will include the perfect jacket, warm leggings, gloves, and a hat that will keep your head warm and dry. You are also going to want a great pair of socks and footwear that can handle whatever mother nature wants to throw your way.
Whatever your outdoor workout activity may be, having the proper layers is important. Your base layer is probably the most important as it is the one that touches your body. You want it light and have the ability to whisk away your body's sweat. The mid-layer is important because this layer is your warmth layer and helps control your body temperature. Your outer layer is also important because this layer will keep the elements from taking over. You are looking for something that is both wind and waterproof. You also need an outer layer that is breathable as well.
With so many great options out there, we decided to lend a hand. We know it can be tough to sift through all the winter workout gear on the market, so we've come up with a mini-guide to help get you started.
For this guide, price is not necessarily the focal point, but finding you the best winter workout gear is. If anything, the following suggestions are a great place to start.
FOR THE LADIES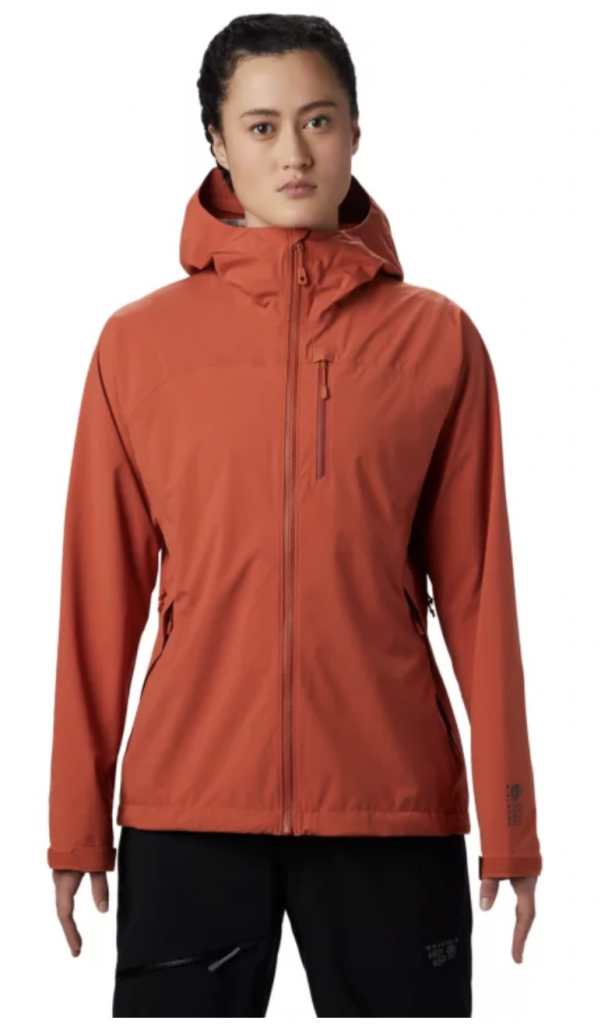 WHY WE LIKE IT – This jacket is perfect for any type of outdoor activity where conditions are less than favorable. Made with Dry.Q Active technology, this outer layer not only will banish any moisture falling from the sky, but its ultra-soft fabric allows for maximum movement.
The jacket comes equipped with a hood to help keep your noggin dry and the front of the jacket has a zippered stowable chest pocket. This jacket is perfect for cold weather joggers.
PRICE – $120 on Mountain Hardwear.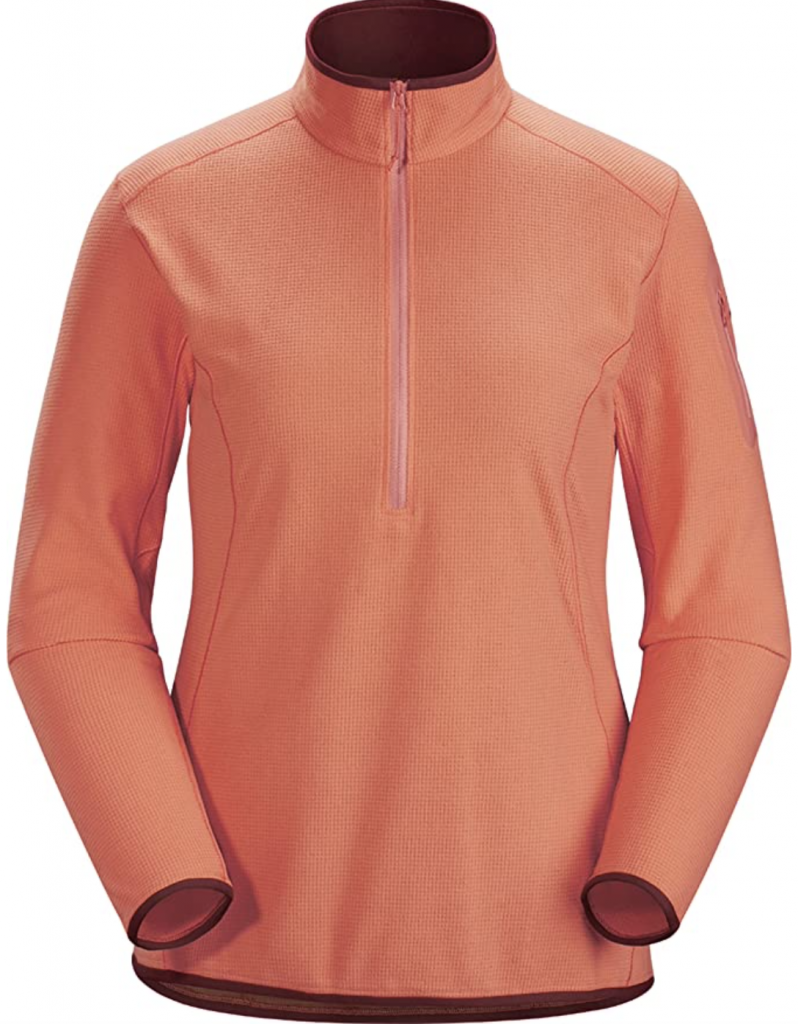 WHY WE LIKE IT – It isn't always necessary to go out for your run or bike ride with a mid-layer, but if you do need one, the Arc'Teryx is a great choice. It is a versatile fleece pullover that comes with a zipper on the front to allow for breathability as well as warmth.
If the weather is simply cool, you can wear this as your outer layer and still remain warm. The pullover also comes equipped with a zippered pocket on the upper arm so you don't lose your house key.
PRICE – $115 on Amazon.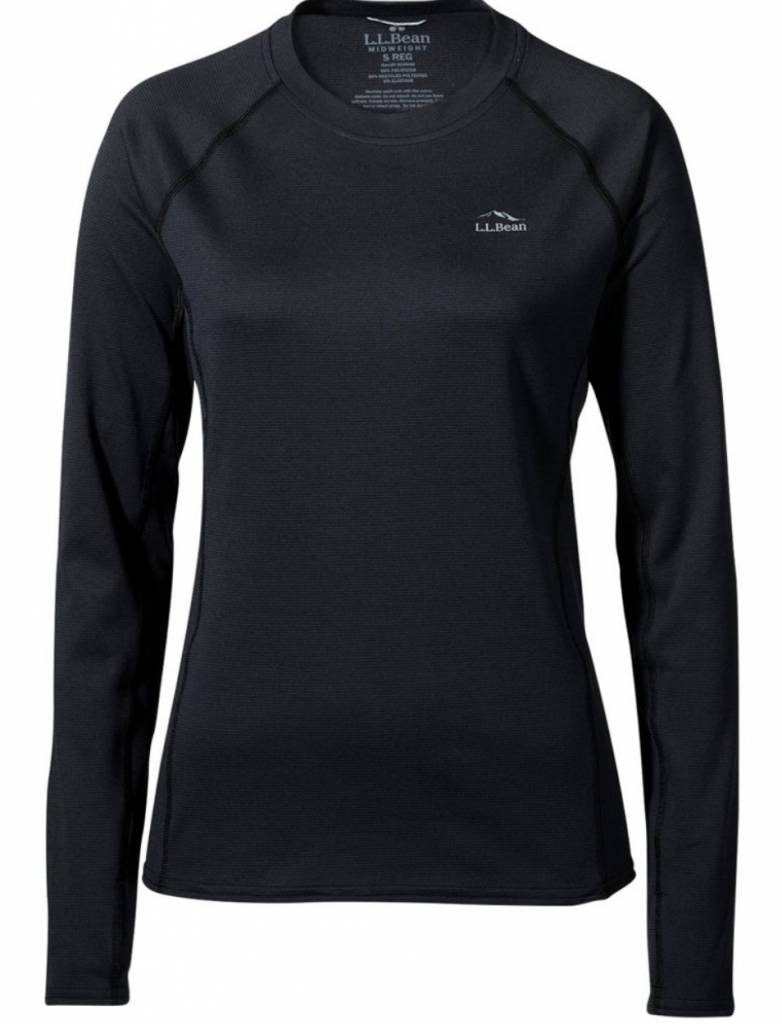 WHY WE LIKE IT – If you are in need of a great base layer, L.L.Bean has one for you. This one, made of polyester and elastane is both soft and breathable. It will wick away any moisture and isn't heavy to where it would bog you down on a brisk morning run.
PRICE – $49.95 on L.L.Bean.
WHY WE LIKE IT – When you're looking for a solid pair of workout leggings you are going to want something to keep you warm as well as offer you flexibility to run or bike. These leggings will be a wonderful addition to your winter workout gear.
They are made of 87% polyester and 13% spandex and have a soft, brushed fleece lining to trap the heat. They come with 3 pockets – 2 on the side and 1 hidden waistband.
PRICE – $30.99 on Baleaf.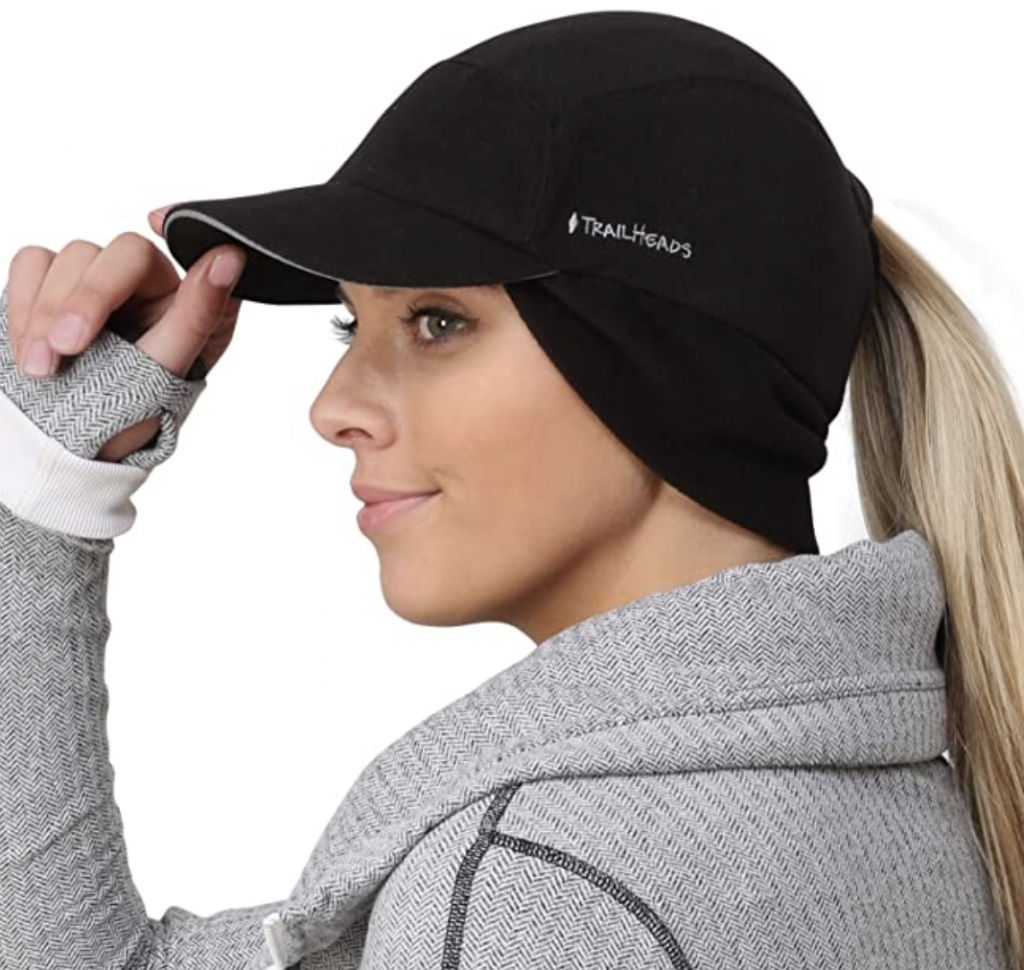 WHY WE LIKE IT – There isn't much, if anything, not to like about this hat. Not only will it keep your head warm, but for ladies with longer hair, this Trailheads hat has an opening in the back for your ponytail.
The hat resembles a baseball cap, but along with the ponytail opening, the hat also features drop-down fleece designed to protect your ears and keep them warm.
PRICE – $35.00 on Amazon.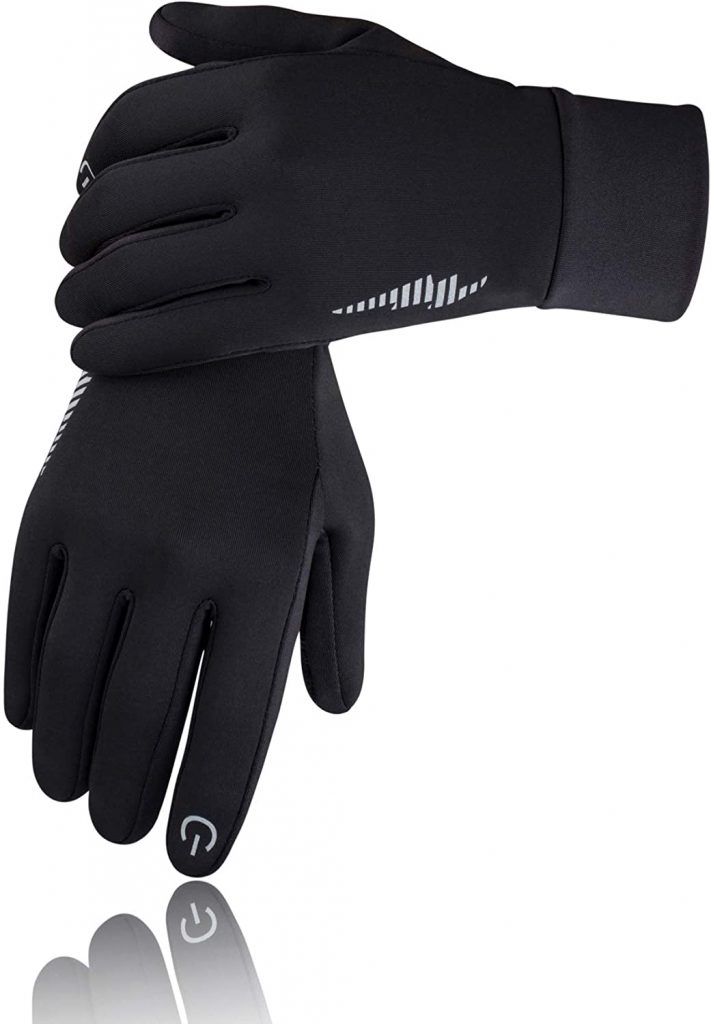 WHY WE LIKE IT – You can't rightly go outside for your winter workout and not keep your hands warm. But these gloves, which are Amazon's #1 bestseller, are more than just gloves. They are touchscreen gloves that you can use if you're out in the elements and need to access your phone or smartwatch.
The gloves are made of 95% polyester and 5% spandex and have a warm flannel lining. The elastic cuff will keep the warmth inside while not being too snug to become uncomfortable.
Article continues below headlines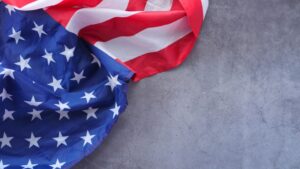 ---
PRICE – $16.98 on Amazon.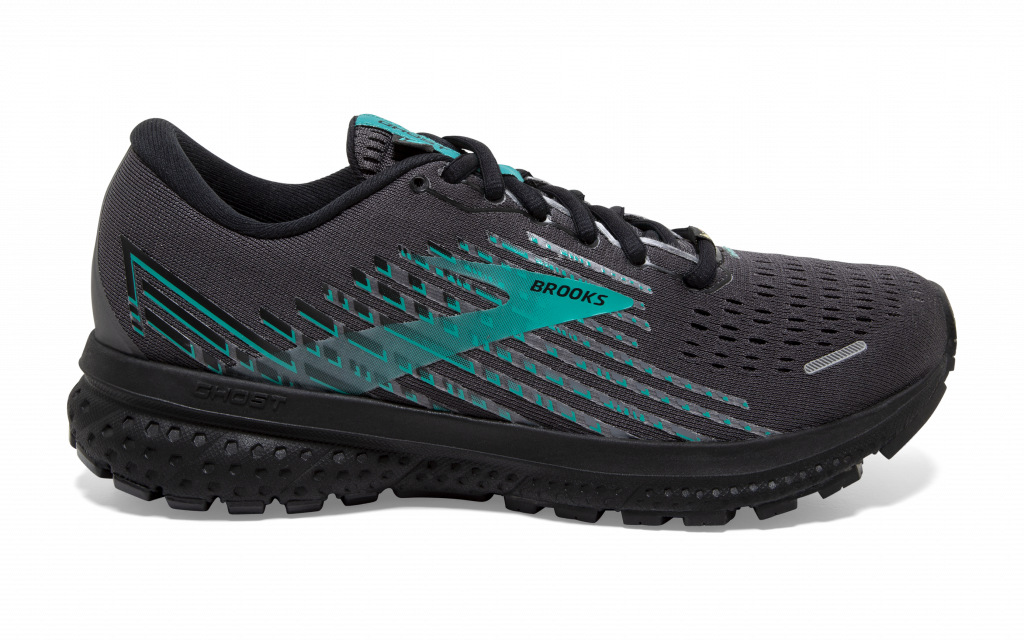 WHY WE LIKE IT – The Ghost 13 GTX shoes are perfect shoes if you're experiencing mild or wet weather conditions. Made from Gore-Tex, these shoes are lightweight and fully waterproof because we know that keeping your feet dry is important.
The comfortable fit is sure to please those looking for the best winter workout gear.
PRICE – $160 on Brooks.
FOR THE GUYS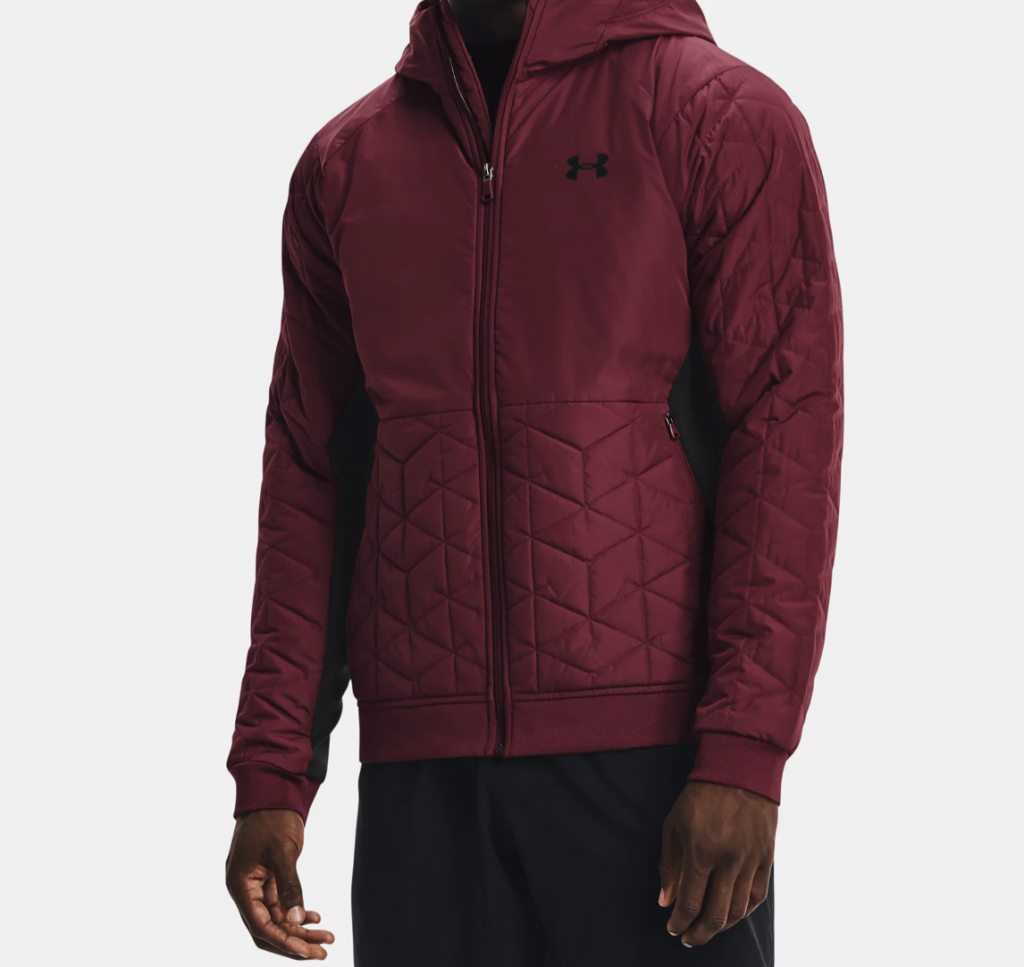 WHY WE LIKE IT – The ColdGear Reactor insulation is what you will love about this perfect cold-weather workout jacket. It adapts to your every movement and gives you non-stop comfort as well as versatility.
This jacket is fully breathable with quilting that traps the heat but also allows air to flow so you won't have to worry about overheating. It also comes with a 3-piece hood with an extended collar and brim for maximum protection.
PRICE – $135.00 on Under Armour.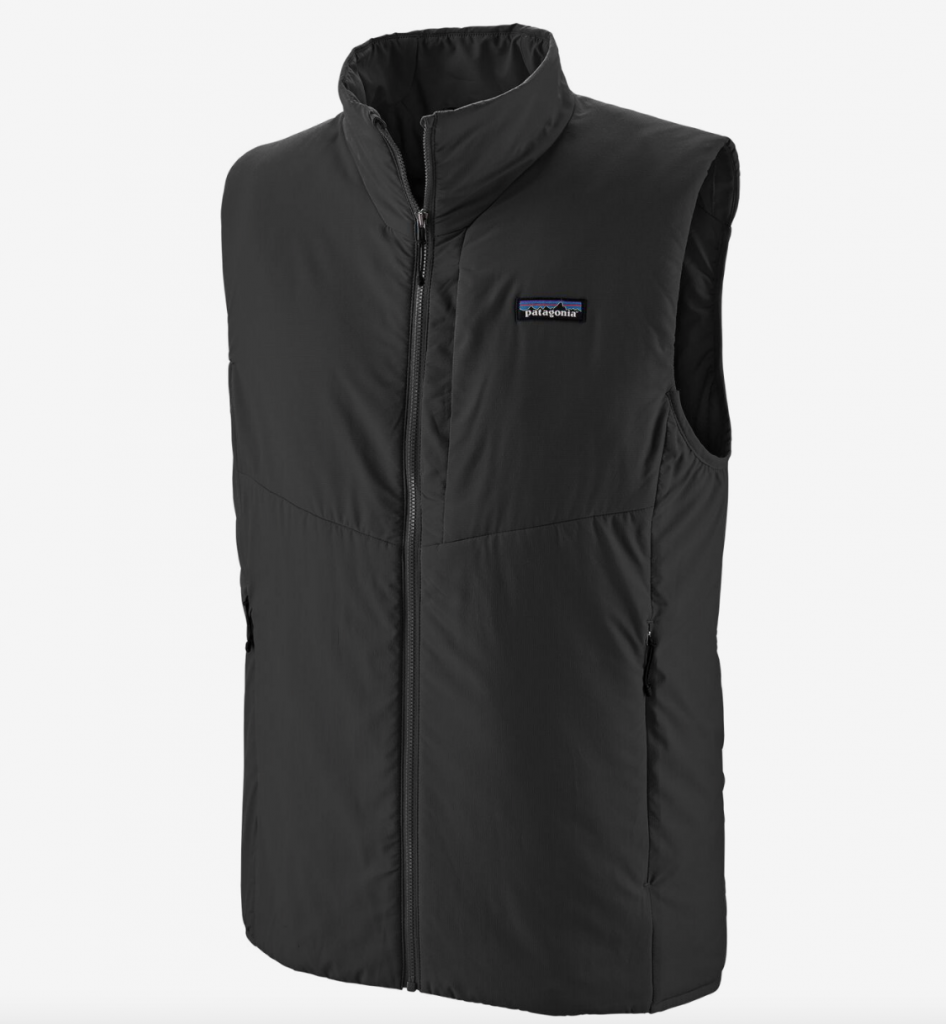 WHY WE LIKE IT – As we mentioned with the ladies, a mid-layer isn't always necessary. But if you wish to use one, Patagonia has a perfect choice. Their Nano-Air Vest is made up of polyester that is both warm and stretchy, so you won't feel "closed-in." The FullRange insulation is breathable and will dump excess heat if your workout gets rough, but also keep you warm when you've slowed down.
PRICE – $199.00 on Patagonia.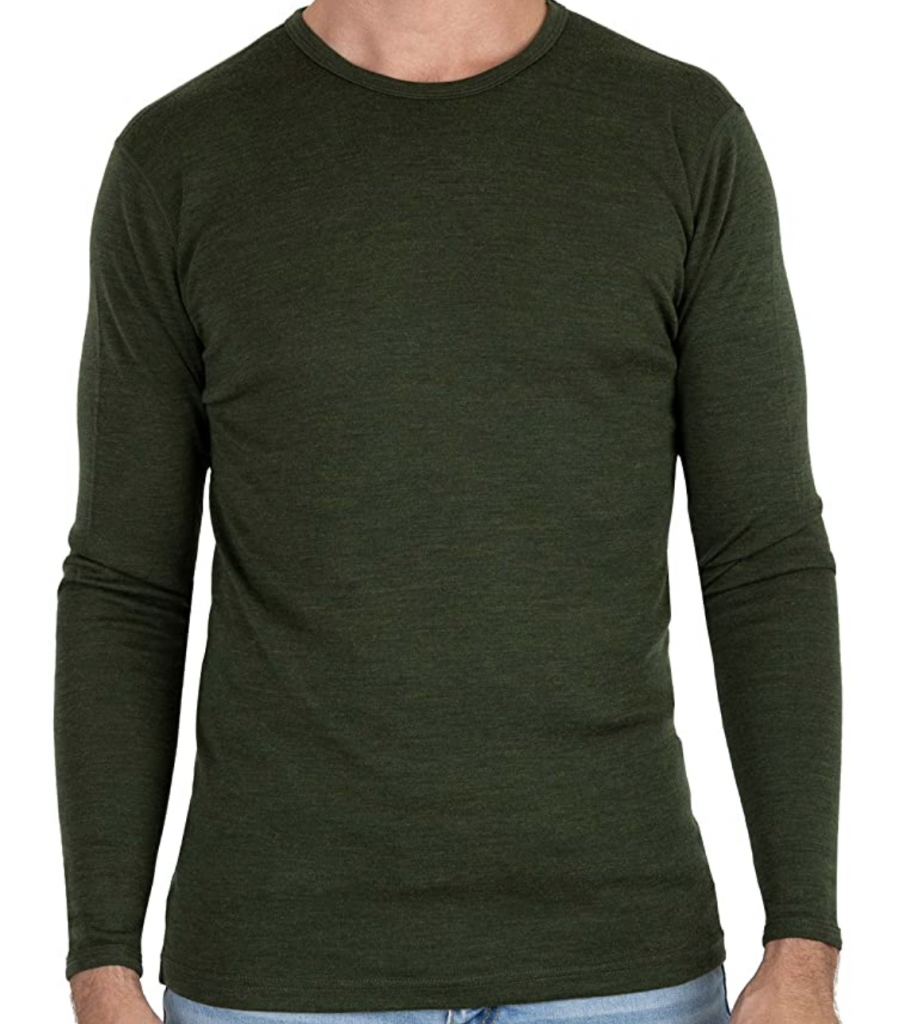 WHY WE LIKE IT – We know. With the title calling for "wool", the immediate question is: how can you have an itchy base layer? Fear not, Meriwool's shirt is made of 100% itch-free merino wool.
Lightweight and warm, this is the perfect shirt for men to layer for the outdoors.
PRICE – $59.99 on Amazon.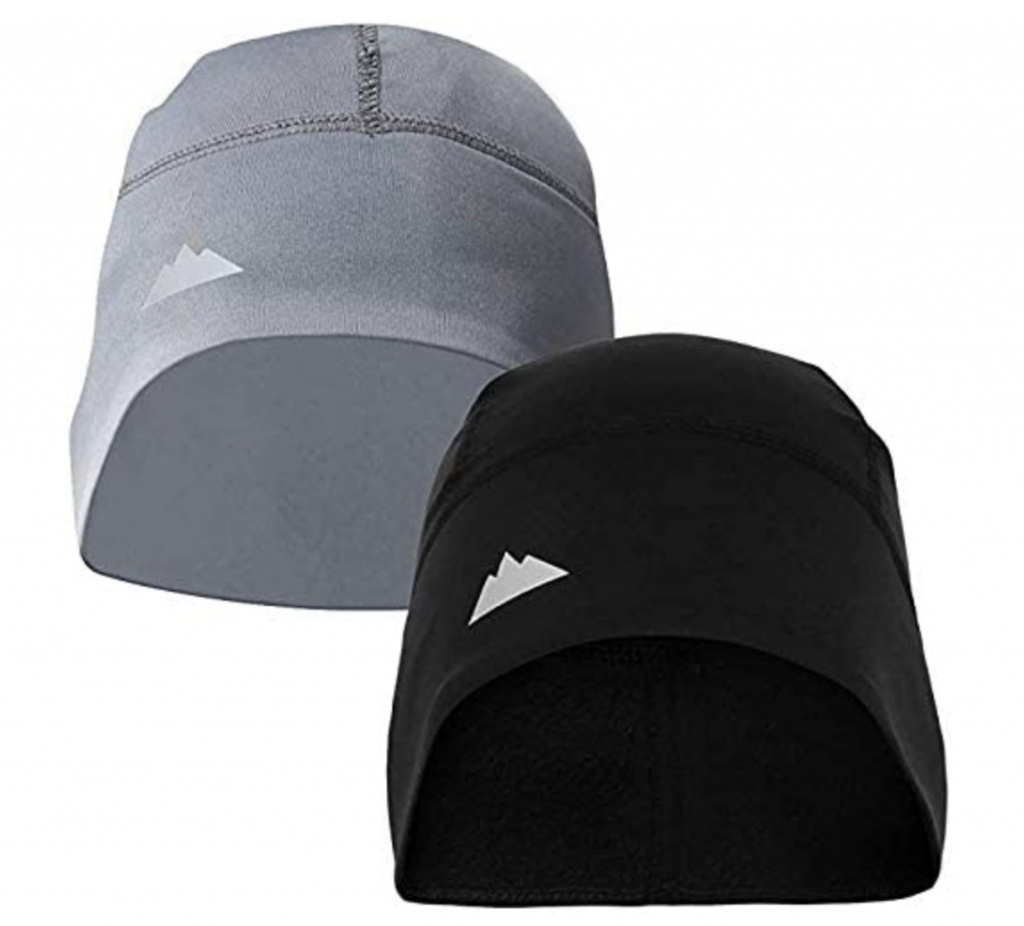 WHY WE LIKE IT – The Skull Cap Winter Beanie is ready for whatever your outdoor activity might be. You can wear it solo as you run or bike in the elements or if you happen to prefer skiing or snowboarding, you can also wear it under your helmet.
Made of 89% polyester and 11% spandex, the beanie is form-fitting and warm. It is also breathable and will wick away your sweat so keeping it on for long periods of time will not be an issue.
PRICE – $11.95 on Amazon.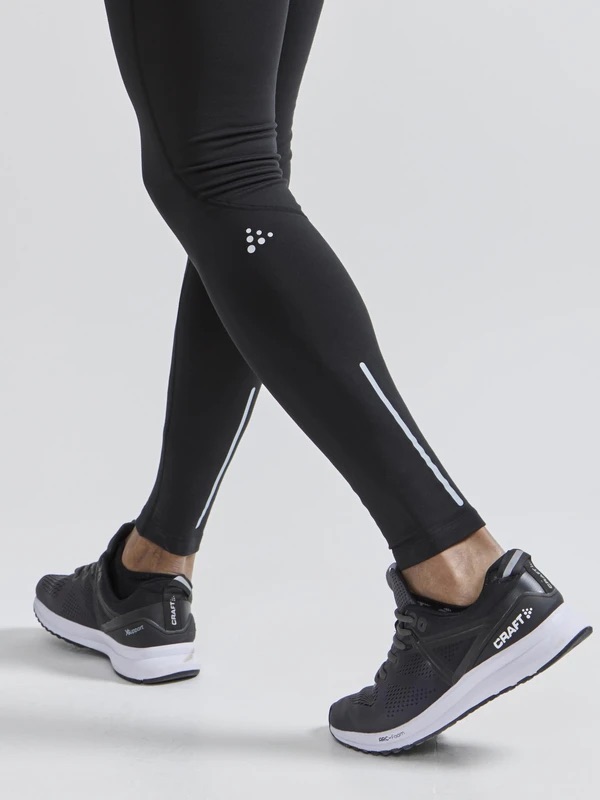 WHY WE LIKE IT – Highly functional, these training tights will definitely keep you warm as you battle the chill. Made with soft, jersey fabric and brushed fabric inside, you will surely be pleased with these Craft tights.
The waistband has an adjustable cord and the tights come with a zippered pocket on the back yoke.
PRICE – $84.99 on Craft Sports.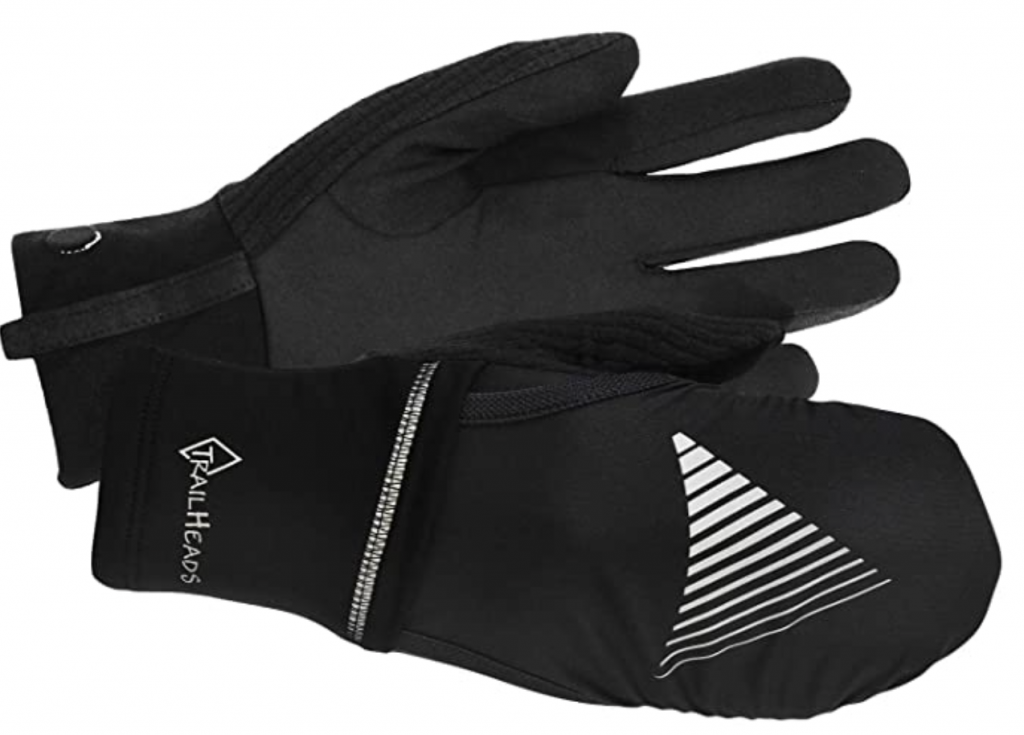 WHY WE LIKE IT – You get a 2-for-1 with these Trailhead gloves. Like the ladies, these gloves are touchscreen, so if you need to access your cell phone while you're out on a run, the thumb and forefinger are made from conductive fabric.
Another plus with these gloves is that they also convert into mittens, so if the outside elements become more than you were hoping for, your hands will have the ultimate protection.
PRICE – $35.00 on Amazon.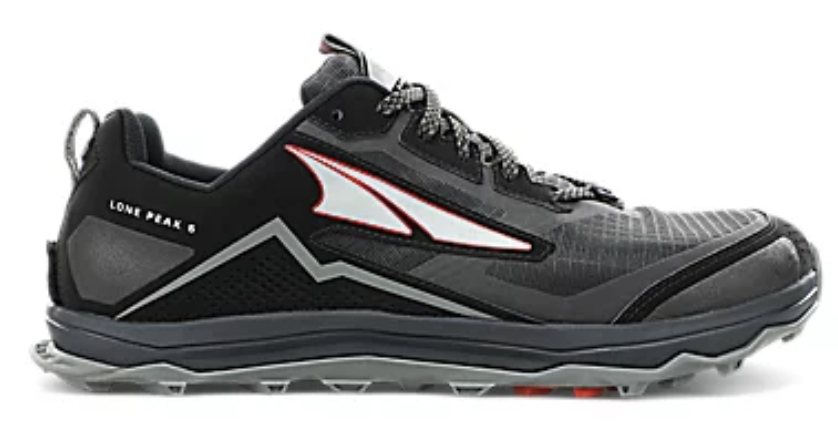 WHY WE LIKE IT – These winter workout shoes are built for more than just wet roads. They have on their soles strategically placed lugs that will allow you to get a better grip on muddy or snowy roads.
The shoe's midsole features responsive AltraEgo for ultimate comfort. You won't be disappointed with this pair.
PRICE – $130.00 on Altra.
FINALLY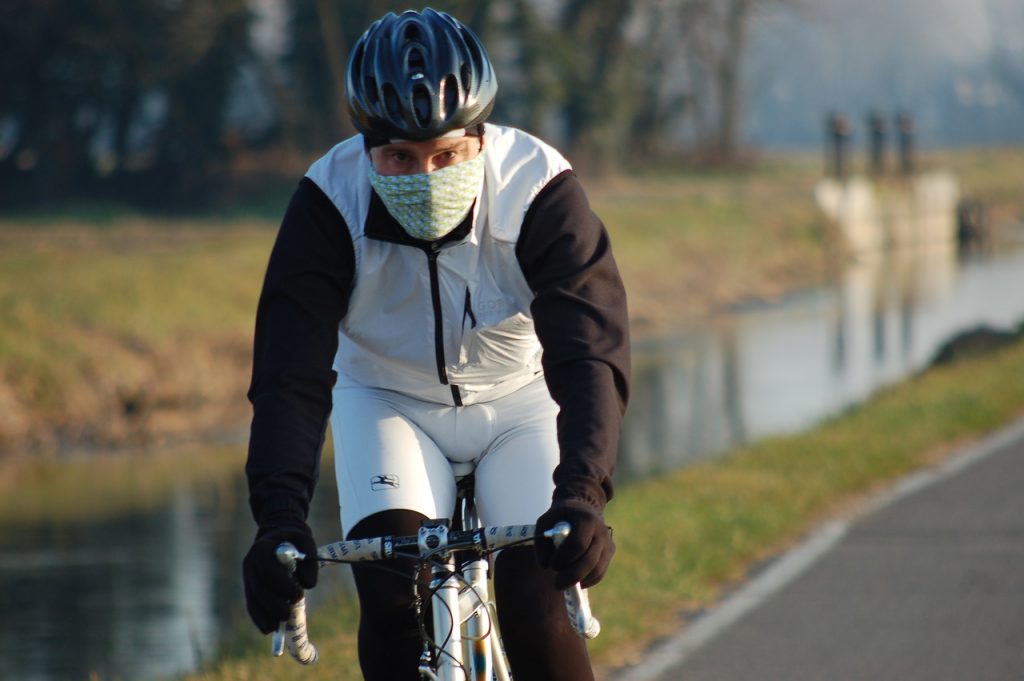 Don't forget your socks. These too are a key component for your winter workout gear. Now, as you can see, there are options upon options. Comfort, warmth, and flexibility are some of the things you need to consider when finding your winter workout gear and the above suggestions are a great place to start.