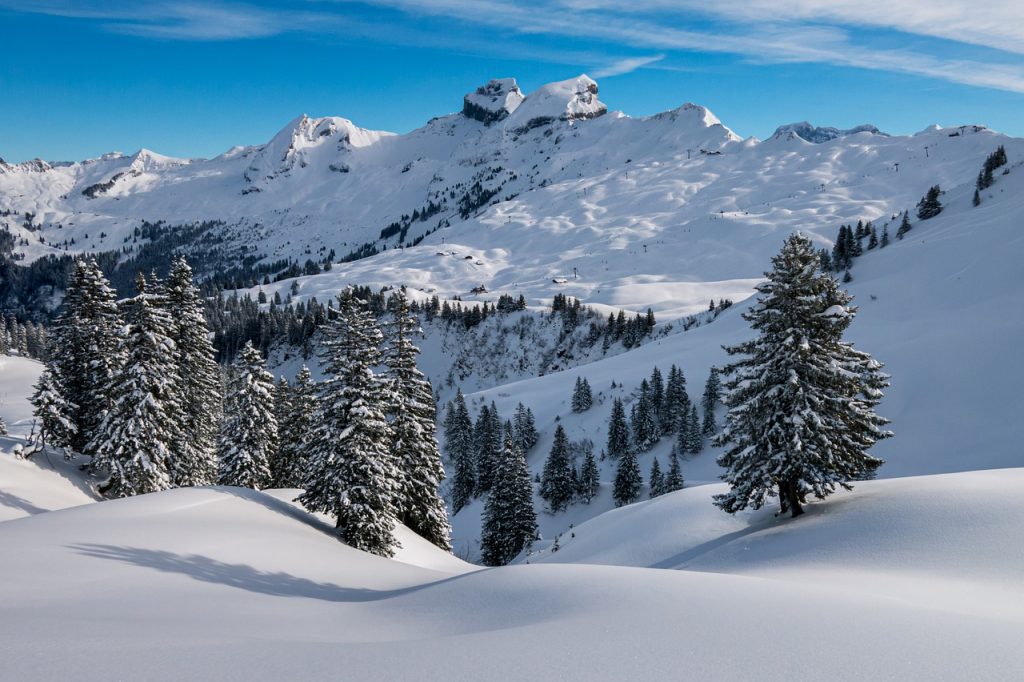 Fact – the United States has some of the best skiing in the world. Fact – along with the best skiing, the United States has some of the best ski resorts in the world. As a ski destination, the US offers so many that it would take the avid skier years to hit all the wonderful and impressive ski resorts.
If you were to plan out a fun ski season, which ski destination would you start with? The quick and easy answer would be in Colorado and the spectacular Rocky Mountains. It is also a well-known fact that the Western portion of the United States is where most of the great skiing resides. Along with the Rockies, Wyoming has the Tetons, Montana has Big Sky, Utah shares the Rockies with Colorado, and Idaho has the Sawtooth Range.
Of course, you can't mention skiing out West and not talk about the Sierra Nevada's in California. Lake Tahoe is a prime ski destination with a number of great resorts to choose from. Believe it or not, even in Southern California they have some remarkable ski resorts with Big Bear and Mammoth Mountain leading the charge.
While the west is the jewel for skiers, the east coast does have its fair share of wonderful resorts as well. Vermont is one of the top ski destinations in the eastern portion of the United States.
But for the many millions who ski, you know just how expensive a hobby it has become. Prices are through the roof for lift tickets so choosing your destination is an important part of creating the perfect ski weekend getaway. Thankfully, the US has plenty of options.
So, what makes for a great ski destination besides the snow itself? Obviously, the mountain and the ability to challenge skiers, whatever level they ski at, is key. But a great ski destination will also have at the base of their mountain a welcoming ski town or village. To some, this will actually be more important than the mountain itself.
With that in mind, let's see if we can help you create a must-do ski list. We have poured through the top destinations, as well as some of the lesser-known, to offer a few top suggestions.
As a note, due to the unresolved nature of the COVID pandemic, most ski resort destinations put in place health and safety measures that greatly affected the 20/21 ski season. Many resorts operated at limited a limited capacity and many also required skiers to make their lift ticket reservations or ski rental equipment reservations online. As an added drawback to the 20/21 season, some destinations (depending on the county they fell in) had limited indoor and outdoor dining capacity with vacation lodgings limited to 2 households per unit.
So far, these restrictions don't look to be in place for the 21/22 ski season, but you'd be well advised to call ahead as things can change in a hurry. We would hate for you to arrive at your destination only to be hit with some asinine rule keeping you out.
BRECKENRIDGE, COLORADO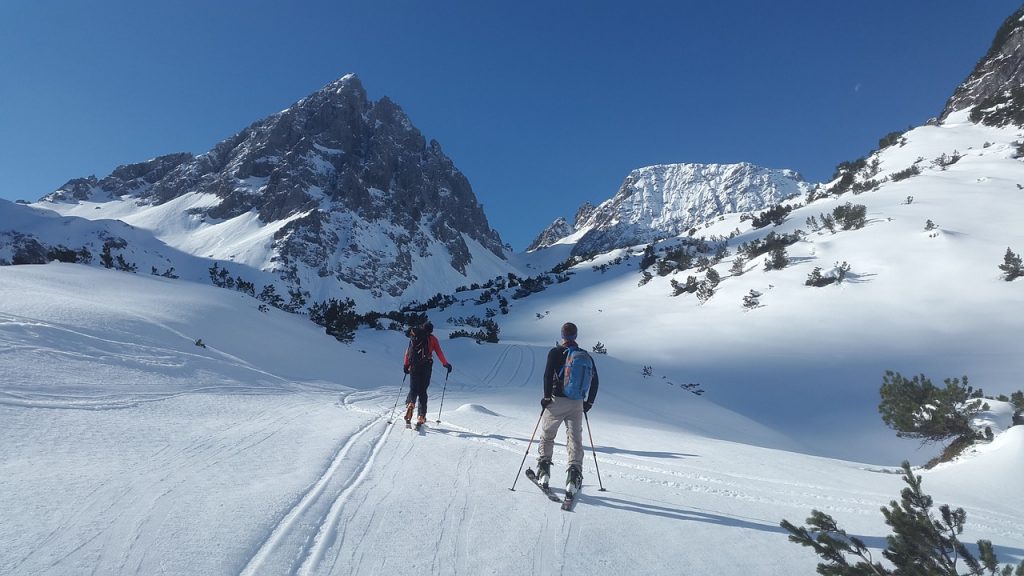 WHY SKIERS LOVE IT – The first thing to know about Breckenridge is that it gets an average of 30 feet of snow per year. Its high elevation allows for skiing too late into the season, making it one of the most popular ski destinations in the US.
Breckenridge is perfect for skiers of all abilities. The upper mountain offers bowls that are perfect for experts while the lower mountain is perfect for beginners and families. Breckenridge is famous for having the highest chairlift in the US at 12,840 feet.
New to 2022 at Breckenridge is the Freedom SuperChair located on Peak 7. Built to relieve the lines over at the Independence SuperChair, the new lift will allow for more skiers and snowboarders to enjoy the mountain.
The town of Breckenridge is a sight to behold. The town has kept its historic look while offering visitors from all around the world top-notch entertainment. The town itself dates back to the mid-1800s. Main Street is where most of the action takes place as there is a bevy of shops, restaurants, and nightlife to choose from. If those don't suit your needs maybe more than 10 local museums or historical sites will.
Wintertime is playtime in Breckenridge as they also offer snowmobiling, sledding, ice skating, and sleigh rides among fun things to do if you're taking a day off from the mountain.
Breckenridge is around 100 miles from Denver, giving you two and a half hours of drive time to admire the beauty that is the Rocky Mountains. It is one of the top ski destinations in the US, if not the most popular.
JACKSON HOLE, WYOMING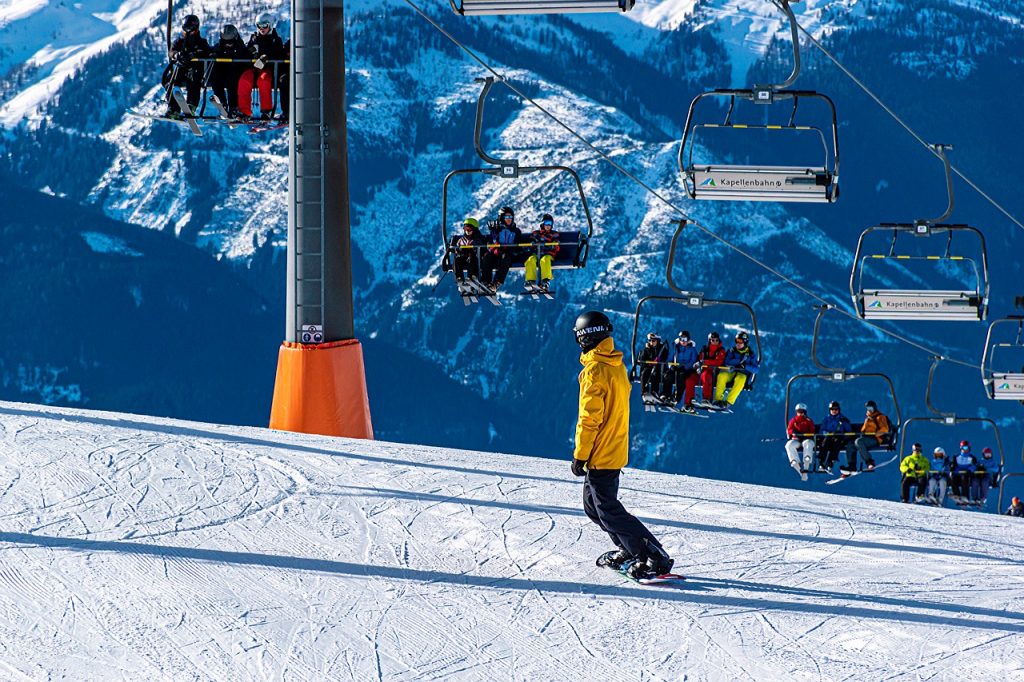 WHY SKIERS LOVE IT – If you love to ski and are good at it, then Jackson Hole is your destination. This expert playground is tucked in neatly amongst the Wild West and has the charm to go along with it.
If you are coming to Jackson Hole as your ski destination, then skiing is your passion. The mountain is not for the timid as it leans heavily towards the intermediate and advanced skier; its terrain will present a most definite challenge to even the expert skiers of the bunch.
What brings the most advanced skier to Jackson Hole? Two words – Corbet's Couloir. The legendary chute is one of the most challenging that has broken many an expert skier. The run is named after Barry Corbet who, while mountaineering in 1960, spotted the narrow chute that was shaped like an upside-down funnel and calmly announced: "Someday someone will ski that." That day has come and gone, and it has now become a rite of passage. If you're brave, check it out below.
But Corbet's isn't the only thing the mountain is known for. Jackson Hole averages around 38 feet of snow a year, has over 2,500 acres of a playground, and has 133 named runs. The resort has attempted to bring in more beginning skiers by making more room at its base. They also upgraded their infrastructure over the past few years by adding on a mid-mountain facility they call Solitude Station, which has a Mountain Sports School and two new restaurants.
If you are looking for some relaxation (or even more excitement) after a day of expert skiing, then the town of Jackson Hole will suit your needs. An old West town with modern-day sensibilities, the town has something for everyone. Premium shopping, premium food, and premium drinks for those who wish to spend some coin. The town also has offerings for those on a tighter budget as well.
Although crowds can be an issue, it is well worth it. You will find the Jackson Hole Resort a mere 25 miles from the Jackson Hole Airport.
VAIL, COLORADO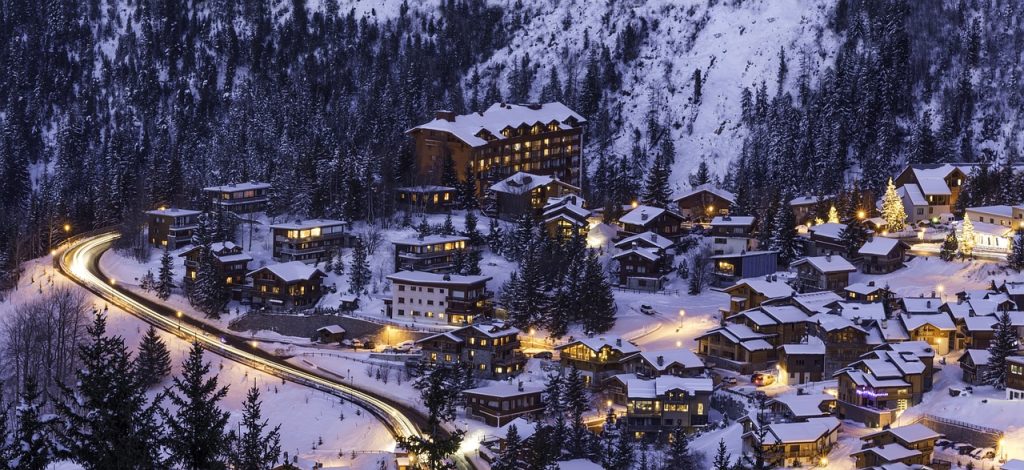 WHY SKIERS LOVE IT – Let's be honest here. We could easily list off another half-dozen ski destinations in the great state of Colorado. Vail, though, like Breckenridge, should be one of the first names uttered when it comes to the best skiing in the US.
Article continues below headlines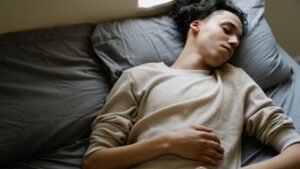 ---
Vail is home to the largest ski area in Colorado. It is also the most visited ski resort in the US, making good use of its immense park. Every skiing ability can be showcased at Vail as they offer the easiest of slopes to some of the states more nerve-wracking.
Because of its immense popularity, the one thing you will find is that lift tickets don't come cheap. Then again, if you're a skier, you know this.
As far as comparing Vail with Breckenridge, what many skiers see as the difference is that Vail appears to be more of a corporate town while Breckenridge feels a little more authentic. That's not saying Vail is inferior in any way. In fact, people come from around the world to ski at Vail not only for the snow but for what the town has to offer as well. Can you say heated sidewalks?
Vail is a shopper's paradise. High-end stores litter the town for the brave. If you're hungry or thirsty, you will find a menu for every palate and every wallet. If skiing is not your thing, then there is snowmobiling to go along with ice skating and tubing. You will find any type of winter activity in Vail.
PARK CITY, UTAH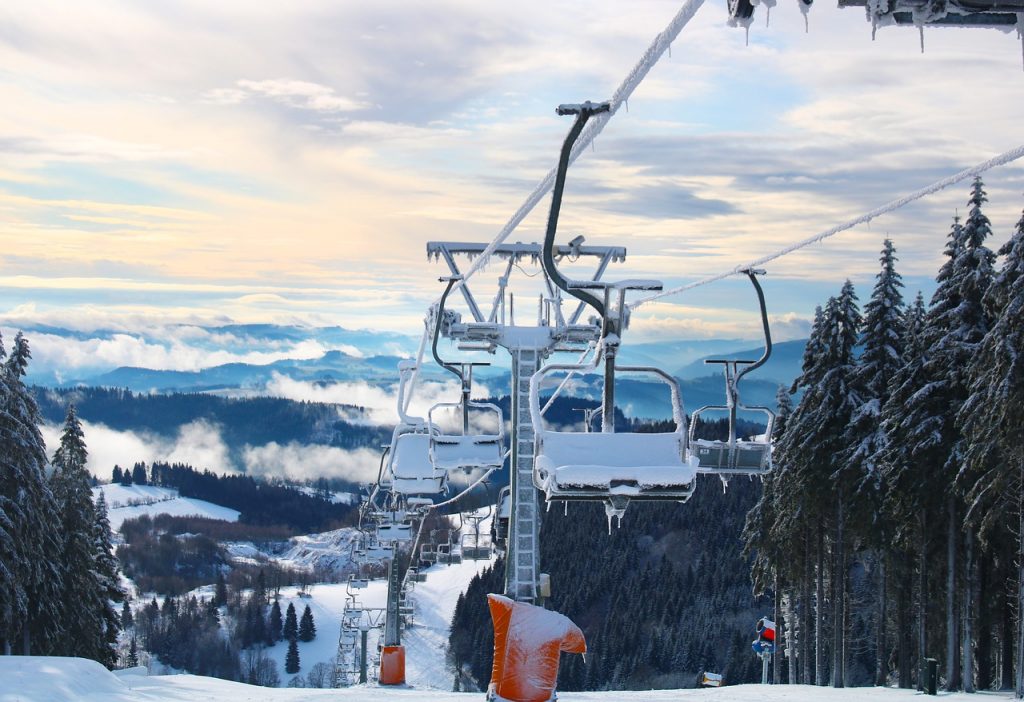 WHY SKIERS LOVE IT – First of all, it is by far one of the largest ski resorts in the United States measuring in over 7,300 acres of snowy fun. Included in that acreage are 17 mountain peaks that will offer up a ski run for whatever one's ability might be. You will find enough to challenge the most expert of skiers, but if you like long, groomed runs, then Park City is your resort.
The town itself, Park City, has a history. It started out small in 1884 but has grown to become a wonderful ski destination. Its historic main street is lined with fun shops and restaurants. If you decide to take the day off from skiing, Park City has enough options to keep you entertained.
The resort is located about an hour from Salt Lake City, so if you are on a budget and don't wish to pay for Park City lodging, Salt Lake City is a great option.
LAKE TAHOE, CALIFORNIA AND NEVADA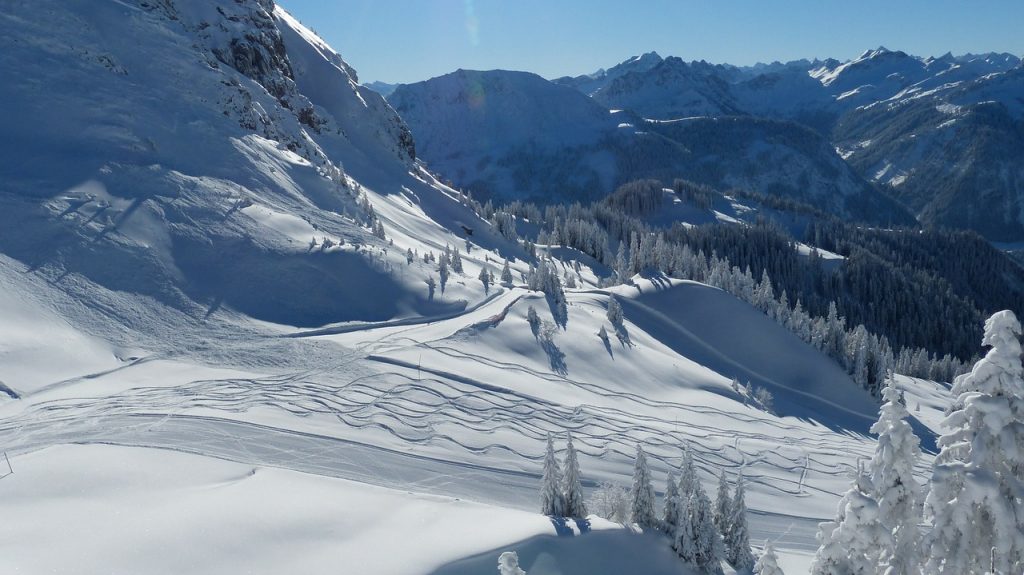 WHY SKIERS LOVE IT – On its own, Lake Tahoe is a must-see when visiting California. Considered one of the most beautiful lakes in the US, it is a summertime playground for all. Nestled in the Sierra Nevada's, Lake Tahoe calls two states home – California and Nevada, as it straddles both almost evenly.
But Lake Tahoe is not just a summertime place to go. With peaks lining the lake, it is also a winter paradise. In fact, one of their top ski resorts is a place where the Olympics once called home. To most, it is known as Squaw Valley, though within the past year it has since changed names to Palisades Tahoe.
Regardless of its name, Palisades is a great ski destination. The Olympic Valley has enough ski runs on both the front and backside to appease all varieties of skiers. The Village is where many run into "trouble" as the shops, restaurants, and entertainment can be quite inviting.
But Lake Tahoe isn't just Palisades Tahoe. The entire lake is surrounded by wonderful resorts such as Heavenly Valley, Sierra-at-Tahoe, Kirkwood, and Northstar.
If skiing isn't on your list of things to do, then both the Northshore and Southshore of Lake Tahoe will have something for you. You will find any type of winter activity and Heavenly Village on Southshore offers a number of fine dining and shopping options.
FINALLY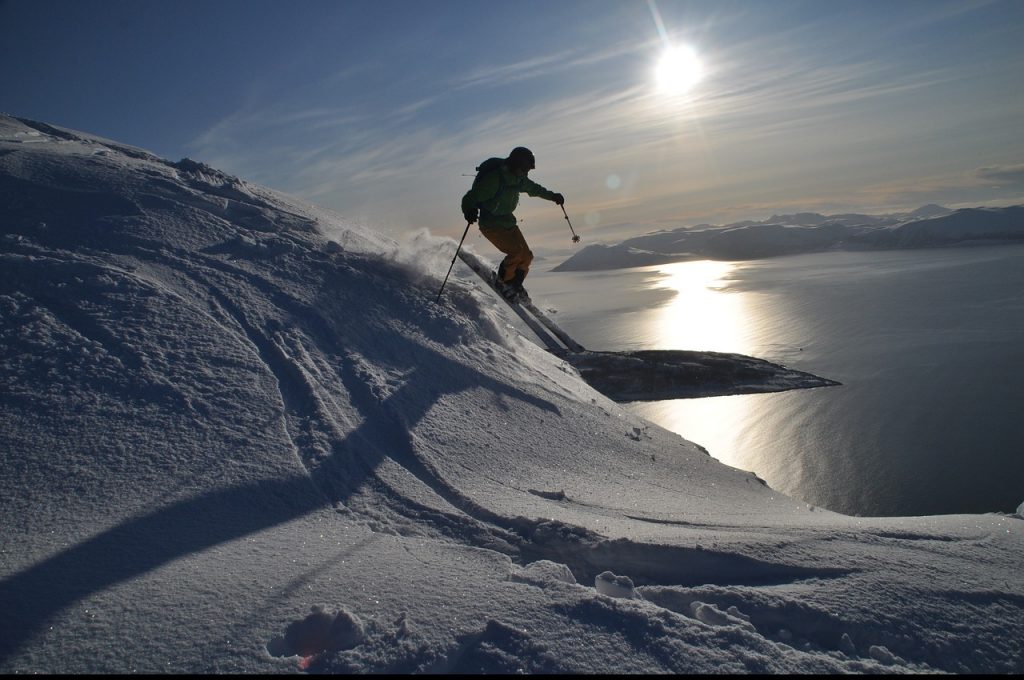 As we mentioned previously, Colorado is the home to a good number of ski destinations besides the two we listed above. On top of Breckenridge and Vail, they also have Telluride, Aspen Snowmass, Beaver Creek, and Steamboat. The Rockies are a skier's paradise.
We'd also be remiss if we didn't point out other popular ski destinations such as the Big Sky Resort in Montana and the Taos Ski Valley in New Mexico. They may not have cracked our top 5 but they certainly draw a crowd with their fantastic snow.
You may have also noticed we didn't talk about the east coast in our above suggestions, so let's do that right now. The two biggest names to come from the east coast are located in the state of Vermont.
Killington Resort is the biggest ski area on the east coast and thusly gets a lot of action. Known as the Beast of the East, the resort is spread out across six mountains. The Beast offers skiers of every ability a place to call theirs as they have the easy runs as well as some of the most challenging on the east coast. The town is also known as one of the best in the East. It offers plenty of food and drinks and for those who prefer other options besides skiing, they also offer snowmobiling and tubing.
Then there is Stowe. Yes, there is skiing in Stowe, but they may be better known for their shopping. The skiing offered comes on two mountains and has something for every ability. Mt. Mansfield is the highest peak in the park and there you will find plenty of blue and black ski runs. Nearby Spruce Peak will be where the beginners go to play.
The Village at Spruce Peak is where you're sure to drop a dime or two. The luxurious hotels, shops, and eateries can all be reached easily on foot. Just be sure to bring your wallet if Stowe is your ski destination and please, make sure it is loaded with credit cards.
The United States has so much to offer skiers of all ability levels, it's tough finding a place to start. If you happen to live in one of the states where skiing is big, take advantage of it. If skiing is a destination for you, start with our suggestions above and go from there. They all offer something for everyone, even if you want to take a day away from the mountain. You won't be disappointed.