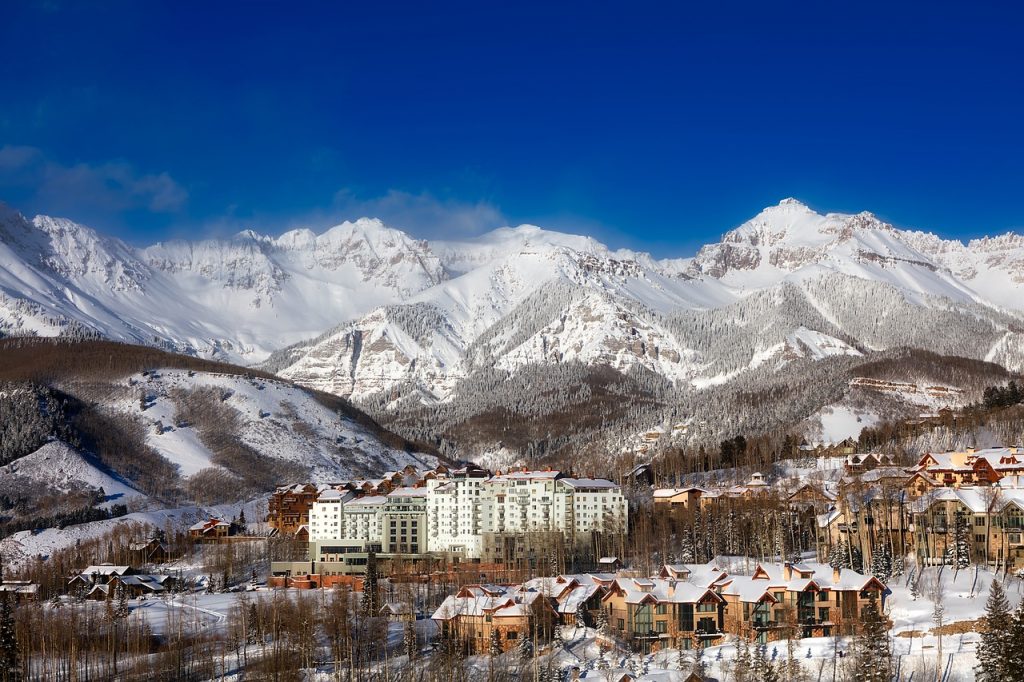 If you are seriously looking for a new place to call home, the state of Colorado is not one you should turn your nose up to. Not only do they have the Rocky Mountains, four seasons of entertaining weather, and nature for the nature lovers at heart, but they also have great cities that encompass what makes Colorado a great destination. Two of those cities, Boulder and Colorado Springs, are often at the top of Best Places to Live lists.
So, what happens if we were to put these two wonderful cities up against each other? Each has a rich history built on the gold rush and can thank prospectors from across the country for the respective city's formation.
In January 1859, in what is now called Boulder, gold was discovered. Not even one month later, the Boulder City Town Company was formed, and things began to advance at a rapid rate. Town founders laid out some 4,044 lots at $1,000 each and Boulder was well on its way to becoming a city.
When Colorado Springs was first put together, it was called Old Colorado City. It was the very first settlement of the Pike's Peak Gold Rush in 1859. The town kept its name until Civil War General William Jackson Palmer came into town as a surveyor looking for possible sites to build into the Kansas Pacific Railway. He loved the area, as it sat in the shadows of Pike's Peak. After teaming up with Dr. William Abraham Bell to form the Fountain Colony in 1871, the town was then formed by the Colorado Springs Company that same year. By 1879, the town officially took its name as Colorado Springs.
Both cities have their many pros, and a few cons, if either is a relocation destination. As you may have already guessed, both cities sit high in the Rockies. Boulder rests at 5,430 feet while you will find Colorado Springs far above them at 6,008 feet. Needless to say, they are well known for their snow.
But which one is better? Let's take a look at the two jewels of Colorado and see if Boulder or Colorado Springs would be a better choice to live in.
CLIMATE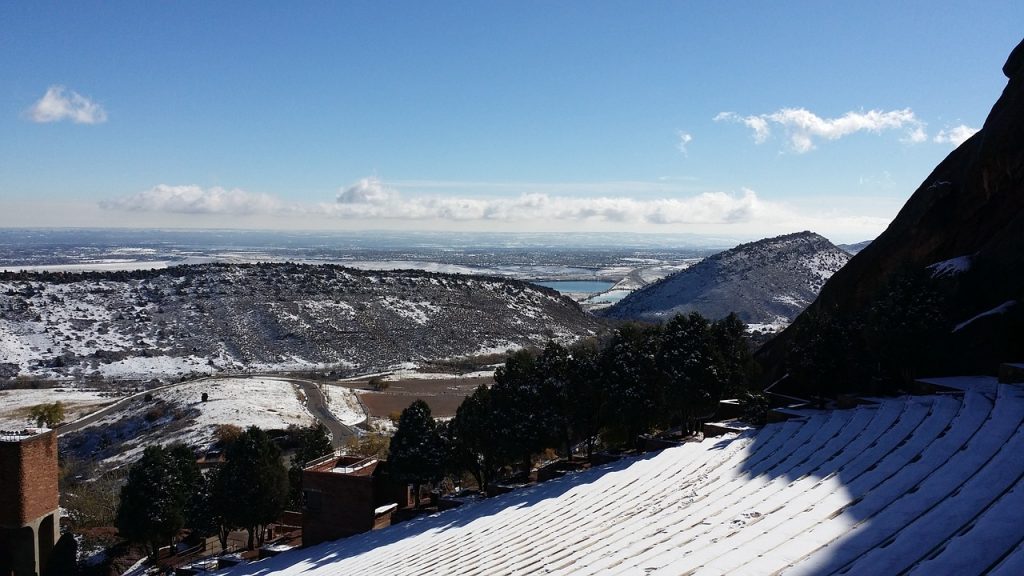 We all know that weather is one of the key factors in determining where you and your family might end up. If you are looking at either Boulder or Colorado Springs, then cool weather is a given. That being said, it should be something you are well aware of and are comfortable with.
On the sunny side of the ledger, you may be surprised to know that both cities allow for plenty of sun. As they are separated by a little under a hundred miles from each other, they see virtually the same amount of sun. The U.S. average is right around 205 sunny days. In Boulder, residents see that warmth-maker on average of 245 days a year. In Colorado Springs, you will see the sun on an average of 243 days per year.
We'd like to tell you, based on each city's high elevation, that heat isn't a major factor. For the most part, we'd be right. Boulder does have its warm days. July is typically the "warm" month as temperature highs will average around 88 degrees. Not bad for a mountain climate. Colorado Springs finds its climate more in the temperate range, with its July highs averaging around 84 degrees. What this means for both cities is that the days are pleasant and the evenings amazing.
So, if heat isn't a factor, what about the cold? You are in the mountains. Both city's sitting well above a mile high. Yes, folks, it is going to get chilly. January is the cold month in each city. Boulder will find its cold temps averaging right around 18.9 degrees. Hats and gloves are recommended. Colorado Springs will find its cold temperatures even chillier as its January averages will hit 17 degrees. See Boulder's recommendations.
If there is cold air, there is sure to be wet air. Rain falls in Boulder at a pace of 18.1 inches per year. Not bad, considering. In Colorado Springs, they will see the same amount with an 18.4 rain average per year. Now, for the white stuff. Skiing is a major attraction in the Rockies, so snow is a big factor in both places. Boulder is the big winner here (depending on how you view your snow count) as it averages over 71 inches of fluff per year. Colorado Springs, although higher in elevation, somehow only averages a mere 57.7 inches of snow per year.
What we are trying to tell you here is that both cities have amazing weather. They are not too hot, they have plenty of gorgeous evenings, you will see four distinct seasons, and if you are a fan of cold and snow, either city will suffice. Just make sure you have a good pair of snow boots in your arsenal. Weather is a wash between the two.
DEMOGRAPHIC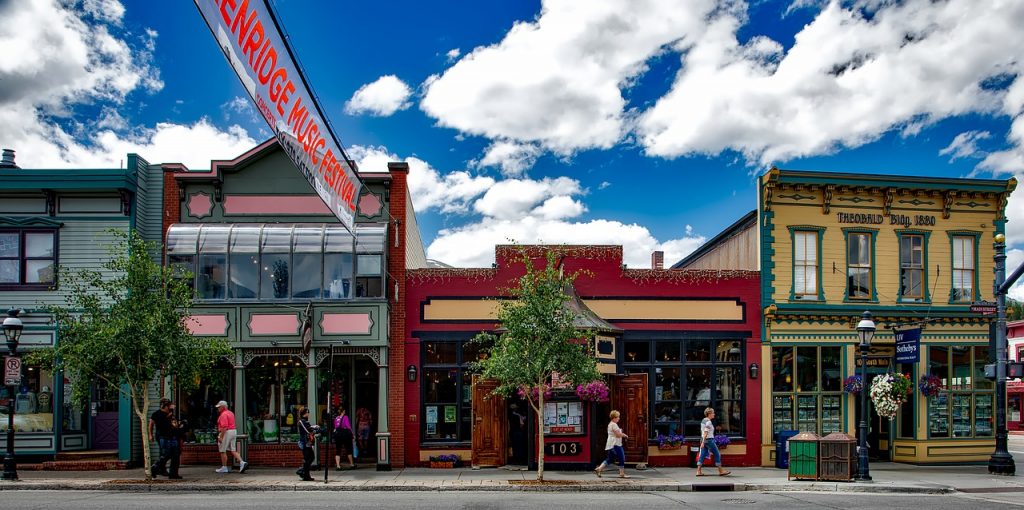 When comparing the size and population between Boulder and Colorado Springs, it may surprise you that the city sitting higher up the mountain is actually the bigger of the two. Not only is Boulder smaller, but it is actually much smaller.
In Boulder, they call 108,000 residents their own. Of that population count, 87.4% are Caucasian, 1.2% are African American, 5.8% are Asian, and 9.7% are Hispanic. Not as diverse as one would hope.
In Colorado Springs, you are going to find their numbers much more diverse as their population is getting close to half a million, with 478,961 calling the city home. As far as their numbers look, 78.5% are Caucasian, 6.5% are African American, 2.9% are Asian, and 17.6% are Hispanic. Not great in terms of diversity, but a definite improvement.
Typically, when we take a look at a particular city's demographic, we also like to take a deeper dive into what makes the city tick in terms of diversity. Our usual jump is to take WalletHub numbers, as they rank big cities on measurements such as socioeconomic, cultural, economic, household, and religious diversity. While we can do this for Colorado Springs, as it is considered one of the larger cities across the nation, we can't, unfortunately, do the same for Boulder.
For this reason, we are going to look at Colorado Springs's rankings first. Of the 501 cities ranked, Colorado Springs comes in at the 308th most diverse city in America. Their numbers look like this: Socioeconomic diversity (105), Cultural diversity (222), Economic diversity (171), Household diversity (308), and Religious diversity (438).
As far as Boulder goes, we were able to dig up where Boulder sits in the state of Colorado on the Socioeconomic diversity rankings: #38. Now, this takes nothing away from Boulder. They are just fortunate enough to have a small city where they don't have to compare themselves with the larger cities across the country.
INDUSTRY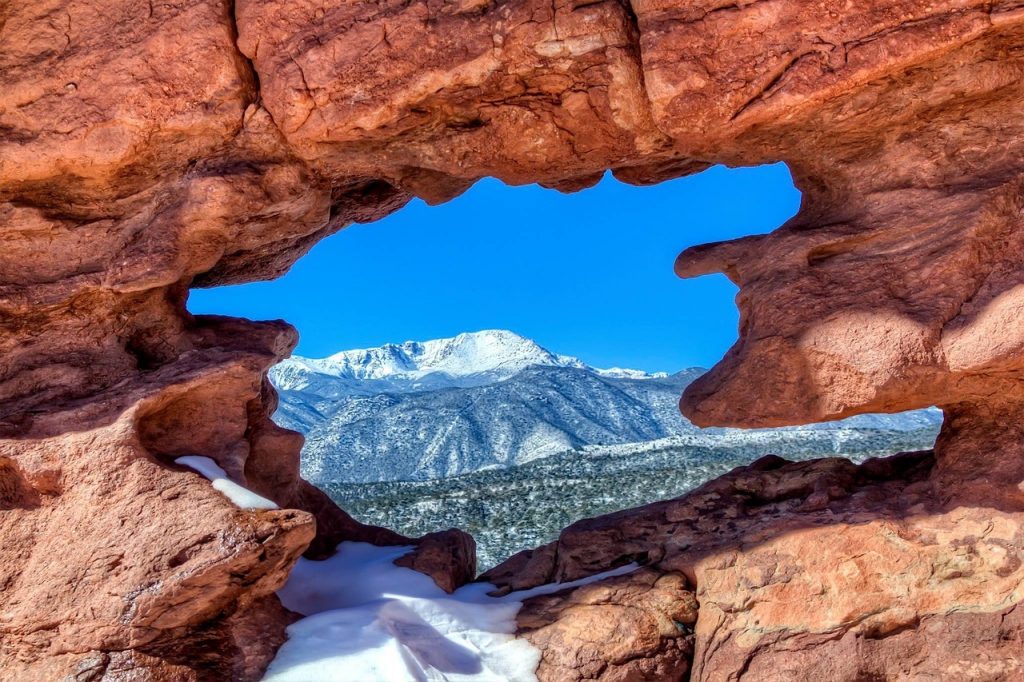 As we've railed upon time and time again, folks, there are jobs out there to be had. The country is open for business, even under the strictest of mandated counties. And as we have railed many times before, the only thing keeping you from acquiring the best possible job is you.
You are going to find the same work challenges or opportunities in Boulder and Colorado Springs. Although Boulder is a much smaller city, they do have plenty of available positions. In terms of big business opportunities, Zippia says Boulder is home to the Zayo Group, Boulder Valley School District, Techstars, Boulder Community Health, and Property Resources.
They also have Sandy River Health Systems, Micron Motion, and Prairie Mountain Publishing. Boulder is well represented by way of the old reliables such as Apple, Amazon, Walmart, and Target.
A city with nearly half a million residents is sure to be well represented on the big business front. Colorado Springs is. According to Zippia, some of the biggest companies to work for in the city are Colorado School for the Deaf and the Blind, Vectrus, Colorado Technical University, the Westmoreland Coal Company, Young Life, Colorado Springs School District 11, Compassion International, and The Broadmoor.
Article continues below headlines
---
The city also has everything you could ask for in shopping and eateries, so if customer service is in your background, places like Amazon, Walmart, Target, and such are there as well.
It's an employee's market out there right now. Many companies are looking to fill the many open vacancies and are doing so by offering a decent starting wage and a signing bonus. Do some research in either city and you'll be surprised by what is being offered.
CRIME RATE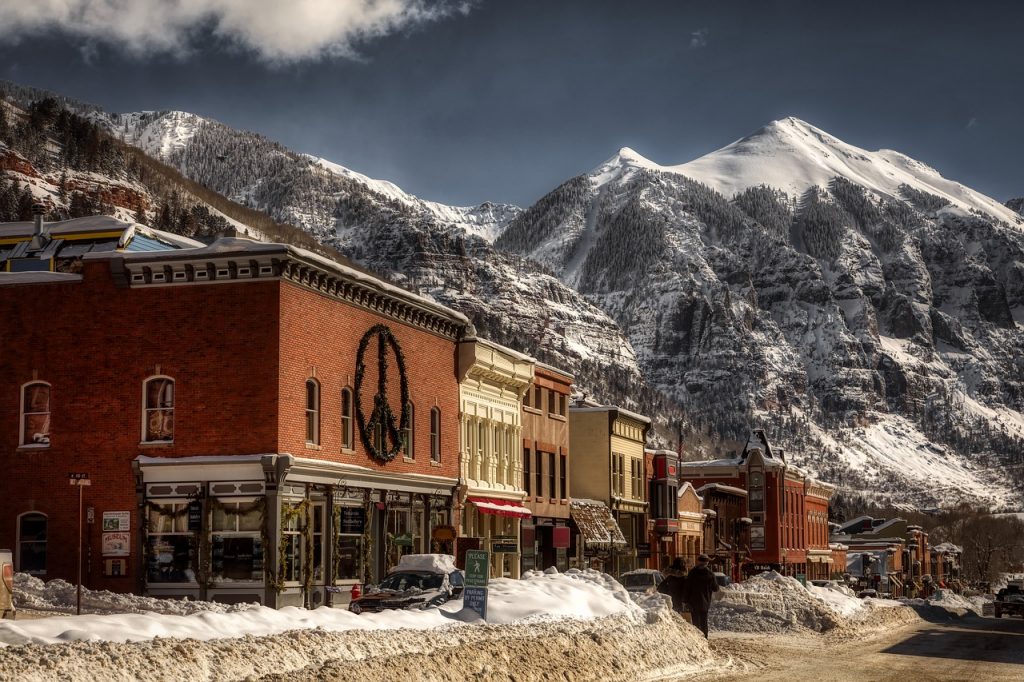 Crime is always a big deal wherever you are looking to call home. It can break a city and it can make a city. Many times, people are numb to the numbers, not even doing their proper research on what precautions they may need to take for their families. This is why we go to the FBI's National Incident-Based Reporting System via AreaVibes to grab some crime rate numbers for you to consider.
AreaVibes breaks down crime rates in every city based on the FBI reports and gives their final grade on each city. For Boulder, the total crime reported was 4,362. This number is 74% above the national average. Of those crimes, 4,019 were property crimes. These numbers include vehicle theft, burglary, and theft. Their property crime is 93% above the national average. Boulder also reported 343 violent crimes which include assault, robbery, rape, and murder. Thankfully, this number is 17% below the national average.
As Colorado Springs is a much larger city, it shouldn't come as a shock that their crime rate numbers are much higher as well. AreaVibes says Colorado Springs reported 19,290 total crimes, 70% above the national average. They reported 16,394 property crimes which are 73% above average. The violent crime numbers reported were 2,896, which is 54% above the country's average.
On the larger scale, when looking at some of the other cities we've showcased in the recent past, the numbers aren't too bad and pretty much reflect the size of each city. Still, be sure to do your due diligence if planning on either city as a relocation spot.
COST OF LIVING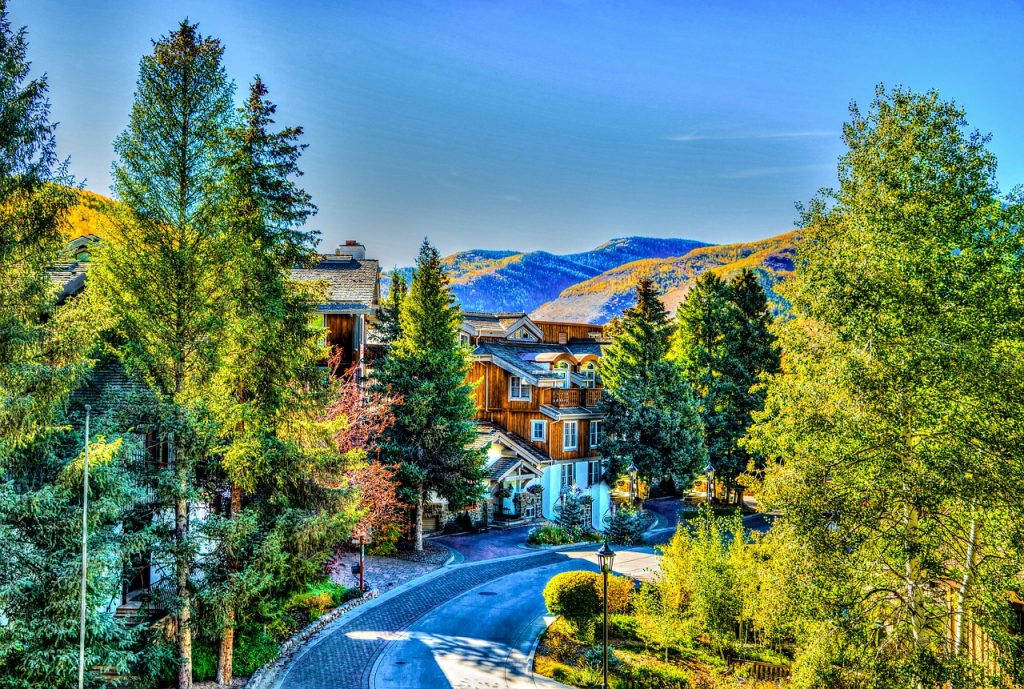 Cost of living is another major category when it comes to finding the right place that fits your relocation wallet. As both cities are popular with the skiing crowds and as vacation destinations, prices may tend to be a little pricey.
Boulder, Colorado, overall, finds itself about 42% higher than cities across the country. Because of this, housing costs are up there as well. According to Zumper, the average cost for a 1-bedroom apartment is $1,516. If you need more space, a 2-bedroom will run you $2,000.
If a home purchase in Boulder is within your budget, then you're making a pretty good living. In October 2021, the median home listing price per Realtor.com was $899,000. It's going to cost you if you wish to purchase one.
You'd think the bigger city would carry bigger housing costs, but it doesn't. The median price for a 2-bedroom apartment in Colorado Springs will run you $1,366. If you are looking to buy, the median price for a 3-bedroom, 2-bath home is right around $350,000.
You will also see when comparing other costs of living prices such as food, entertainment, and healthcare, that living in Boulder will run you a bit more. In fact, overall, Boulder is more expensive than many of the larger cities across the country.
Bottom line: You'll get more for your dollar in Colorado Springs.
LIFESTYLE & CULTURE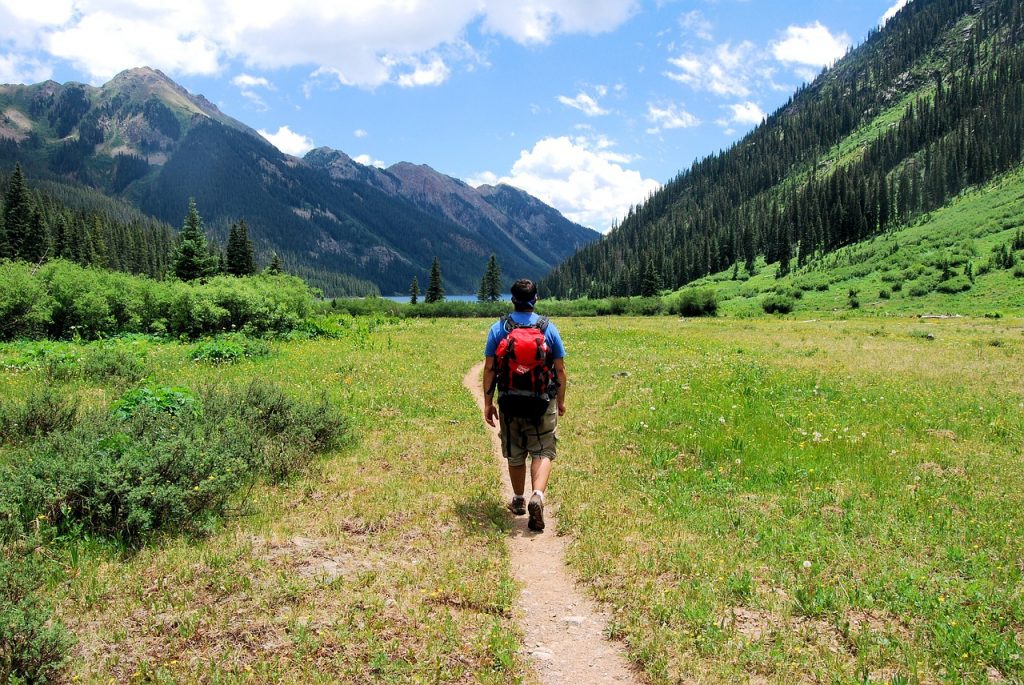 Fun can be had in either city, both for couples and families. Most who find Boulder or Colorado Springs as their home destination, are lovers of skiing and the outdoors. Location-wise, it is hard not to love either city. They are both sitting in the middle of the Rocky Mountains, so outdoor adventure is a must.
Unfortunately, other than skiing and hiking, if you're a fan of sports, you won't find any professional teams in either city. The beauty of both, though, is that sitting between them (much closer to Boulder) is Denver. So, if it's a sports fix you need, Denver can give you all you need, as they have the Colorado Rockies, the Denver Broncos, the Colorado Avalanche, and the Denver Nuggets representing all four major sports.
Boulder is an outdoor enthusiast's dream. With the Rockies on one side and prairies on the other, the options can be overwhelming. Biking, hiking, jogging, and walking are everyday occurrences as health is a big focus in town. There are over 31,000 acres of parkland to play in, that offers over 200 miles of hiking and biking trails.
For those who like to spend some coin, Boulder has the Pearl Street Mall. There you can also find some great eateries. The Mall also has a number of fun things for the kids.
Also for the kids, Boulder offers the University of Colorado's CU Museum of Natural History. Boulder Creek is always a fun place to splash around in the summertime. The Museum of Boulder also teaches kids some history of the area.
If nightlife is what you're looking for, Boulder has a number of great places. From Connor O'Neills, Avery Brewing Company, The Absinthe House, and Pearl Street Pub to The Dark Horse Bar & Grill, and Bohemian Biergarten, Boulder has you covered in nighttime entertainment.
Like Boulder, Colorado Springs is a nature-lovers paradise. With Garden of the Gods, Pikes Peak, and the Royal Gorge nearby, the sights are there for the taking. Along with parks aplenty and their endless hiking and biking trails, Colorado Springs is also home to the United States Air Force Academy, so the town has a big military presence.
For the kids, there is the Cheyenne Mountain Zoo or they can explore Old Colorado City. There is also the Colorado Springs Pioneers Museum so they can learn the history of the Pike's Peak Gold Rush.
If nightlife is what you desire in Colorado Springs, you've come to the right place. The city is steeped in a history of speakeasies and hidden bars. Prohibition was once the city calling card, so the hard-to-find bar was a necessity. Today, thankfully, there is no worry.
The Rabbit Hole, Brooklyn's on Boulder, The Archives, and Axe and the Oak are just a few places you can get your drink on. They also have numerous eateries for whatever your appetite is calling for.
Both cities won't skimp on the food and drink. Both cities have plenty of options for families and couples alike. You may find prices a bit higher in Boulder, but they are reasonable and well worth it.
THE CONCLUSION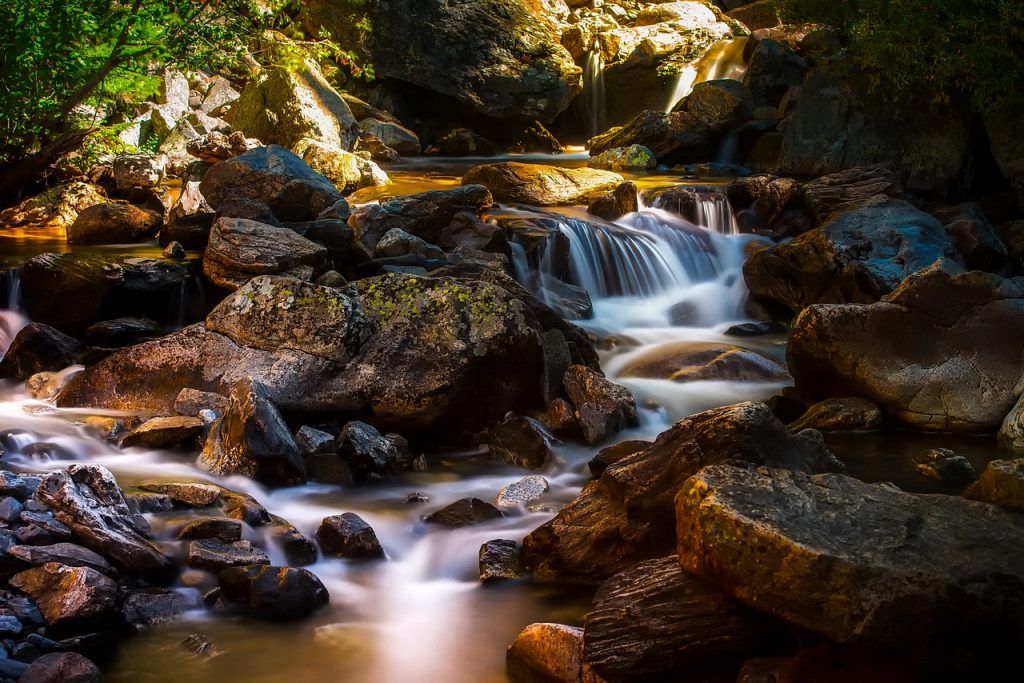 It is hard to decide which city wins the battle. Both are winter lovers' paradises, but they also have so much to offer in the summertime as well.
If you are looking at the overall cost of living, the bigger city of Colorado Springs may be a tad bit easier on the wallet. If crime is a factor (as it should be) then you will need to keep your guard up a little more in Colorado Springs than you would in Boulder.
Your best bet would be to visit both, then decide. Since they are only separated by about 100 miles, you can see the entire area and determine which part of the Rockies suits you the most.