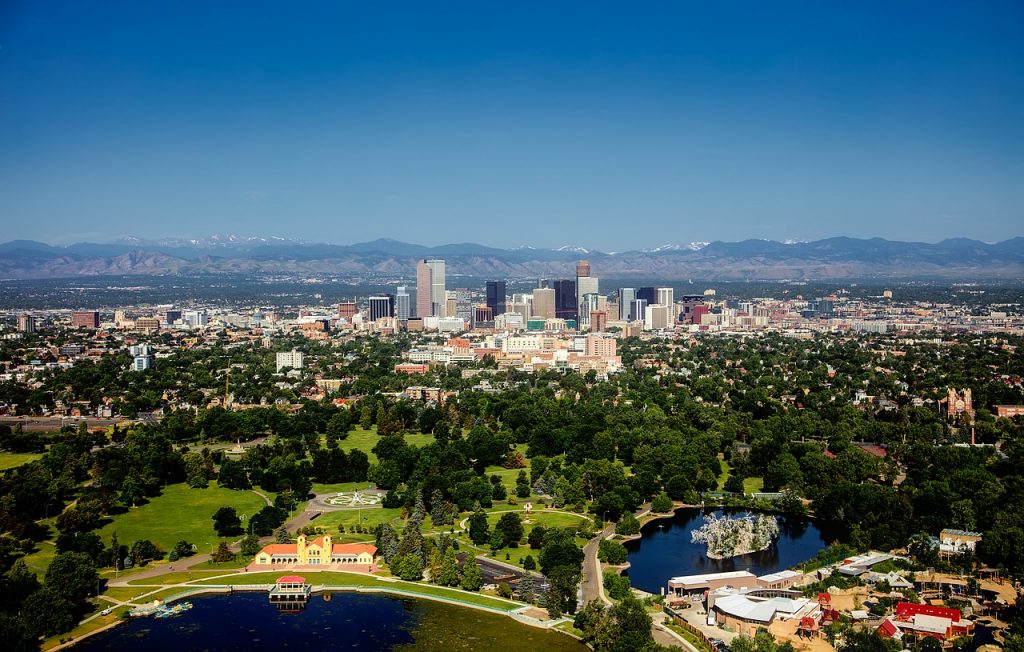 The state of Colorado is home to the largest mountain system in North America, the Rocky Mountains. They stretch some 3,000 miles, from New Mexico to the northernmost part of western Canada. Two of Colorado's most popular cities call the Rocky Mountains home, and they are separated by a mere 64 miles. They are, though, two vastly different cities, so when you're considering Fort Collins vs Denver, which one do you choose?
The first thing you should know about these two is that Denver is six times as large as Fort Collins in terms of population. Denver, is also a teeny bit higher on the elevation map, measuring in at 5,280 feet while Fort Collins comes in at 5,003 feet. The difference isn't large nor does the weather change much between that 64-mile separation.
If you like mountains, then either Fort Collins or Denver will suit you. Both offer amazing views and outdoor activities that would make any outdoor enthusiast excited to live in either city.
Of course, with Denver being the bigger city, you can expect a faster-paced lifestyle. Fort Collins, though, can offer everything that Denver can, only on a smaller scale. Making your choice with Fort Collins vs Denver is not an easy task, especially for you mountain lovers. So, we are going to try and help you make that decision.
You're probably going to see that ultimately it will come down to preference. Big or small. Large city or small city. Faster pace or slower pace. It's a good problem to have if Colorado is your intended destination spot.
CLIMATE & DEMOGRAPHIC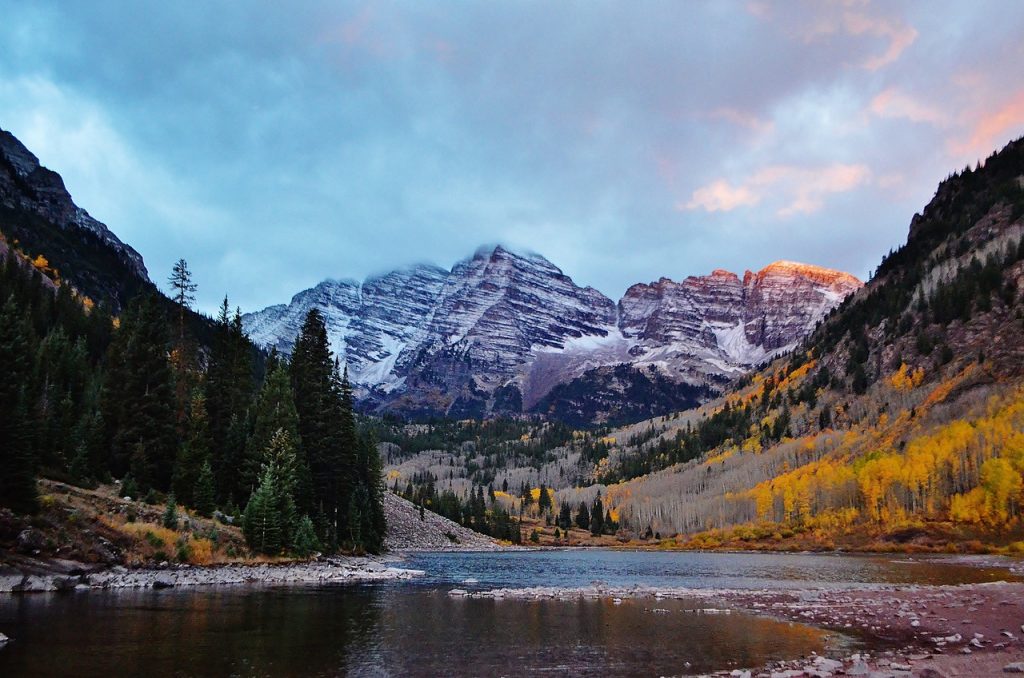 When comparing Fort Collins vs Denver as far as climate is concerned, you are not going to see much of a difference. As both cities sit above the 5,000-foot level, you know the evenings will get cool. As they are also both located in the Rocky Mountains, you also know that the chance of snow is more than just a chance, it's for certain.
Believe it or not, although both cities reside high in the mountains, they get their fill of sunshine. Fort Collins will see on average 237 sunny days a year while Denver beats them out barely with an average of 245 sunny days. This is nice because on average, big cities across the country average about 205 sunny days. That's a big win in our book.
If you are not a fan of the heat, then again, you are looking at the right two cities in Denver to hang your hat. July is the hot month for Fort Collins and Denver, and it will reach 87 degrees in Fort Collins, while in Denver it'll measure just a tick higher at 88.9.
You better be prepared for the cold, though. Chances are, if you're looking to move to either of these two cities, you're well versed in their winters. If not, let us drop a little wisdom on you. You will find January to be their coldest month. Fort Collins will bottom out at 15.3 degrees. No thanks. Denver can claim the warmer winter as its January low hits a high of 17.9. Again, hard pass.
You also should be prepared for precipitation if you are going to head to the Rocky cities. Rain doesn't seem to be a huge factor as Fort Collins will get 15.6 inches of raindrops. Denver gets a little more, averaging 16.7 inches of rain.
The major difference comes in the white stuff, though it shouldn't be a surprise. Denver is higher in elevation, so wouldn't it be normal to get more snow? Fort Collins gets its share as it averages a little over 48 inches a year. Denver, on the other hand, gets more than just a spritzing as it averages over 60 inches of snow a year. Bundle up.
Article continues below headlines
---
When looking at diversity in both Colorado cities, there appears to be a large gap. According to WalletHub, a website that looks at a number of factors to rank the best cities in the nation, Denver finds itself ranked as the 32nd most diverse city in America. Fort Collins does not enjoy such a high ranking. In fact, of the 501 cities ranked by WalletHub, Fort Collins ranks at an ungainly 307.
WalletHub ranks cities in five categories include Socioeconomic Diversity, Cultural Diversity, Economic Diversity, Household Diversity, and Religious Diversity. The numbers don't look good for Fort Collins as their highest ranking came under Socioeconomic Diversity where they hit 41. Their other rankings look like this: Cultural (352), Economic (279), Household (130), and Religious (329).
Denver finds itself in a much better position in every category but two. Their numbers look like this: Socioeconomic (4), Cultural (92), Economic (330), Household (161), and Religious (126). Neither city offer amazing numbers other than Denver's socioeconomic rank.
Culturally speaking, with Denver's larger population count, they offer a more diverse crowd. In Denver, 76.1% are Caucasian, 9.2% are African American, 3.7% are Asian, and a robust 29.9% are Hispanic.
The numbers in Fort Collins population are much different. 88.3% are Caucasian, 1.6% are African American, 3.5% are Asian, and the Hispanic population is much smaller at 11.6%.
Mild summers and cold and snowy winters await in Fort Collins and Denver. Make sure you have your winter coat and mittens ready.
INDUSTRY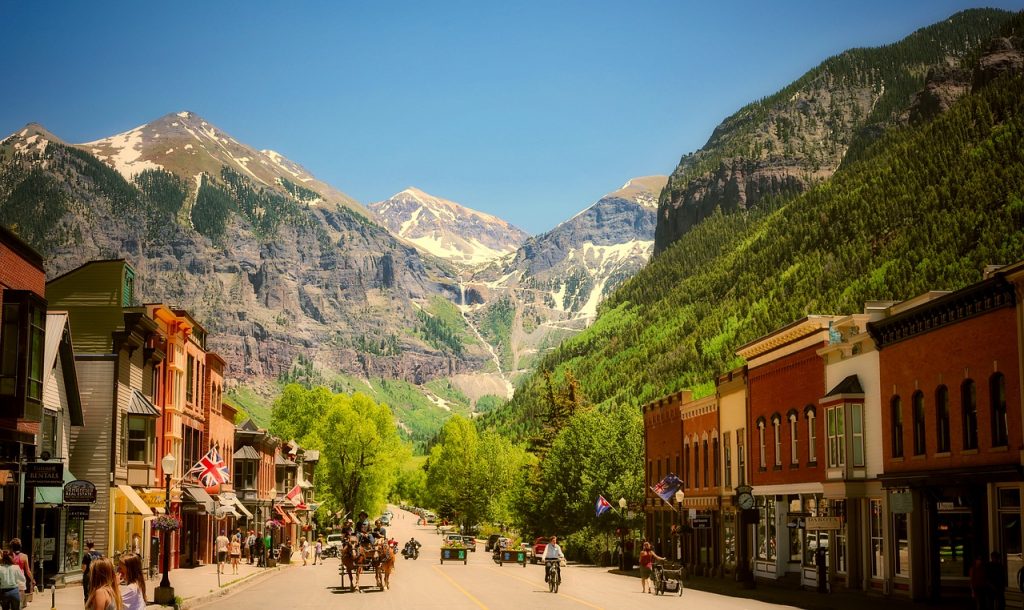 Of course, if you are looking to relocate to either of these Rocky Mountain cities, a job would probably be a good thing to have lined up. The market in each city, as it is with most cities in the United States right now, is very favorable.
Big business does have a home in Fort Collins. Some of their large businesses are tech companies, breweries, and educational institutions and include OtterBox, Madwire, HP Inc., and HP Enterprises. They also have breweries such as Anheuser-Busch and New Belgium Brewing Co. The large educational institutions are the Poudre School District and Colorado State University. As far as pay is concerned, Fort Collins's average salary sits at $53,230 annually while their unemployment rate is at 6.3%.
As you can expect, with a population over 6 times as many as Fort Collins, the options are plenty in Denver. They have their big businesses with Lockheed Martin nearby and the University of Colorado-Denver is also a big employer. Other prominent Denver industries include finance, health care, and telecommunications.
The Hospitality sector is also thriving as Denver sees more than 17 million vacationers a year. Another big business is the blooming pot trade. The marijuana industry is creating jobs and it is also luring people to the city.
On average, Denver residents earn $61,540 a year with a little higher unemployment rate at 7.5%.
CRIME RATE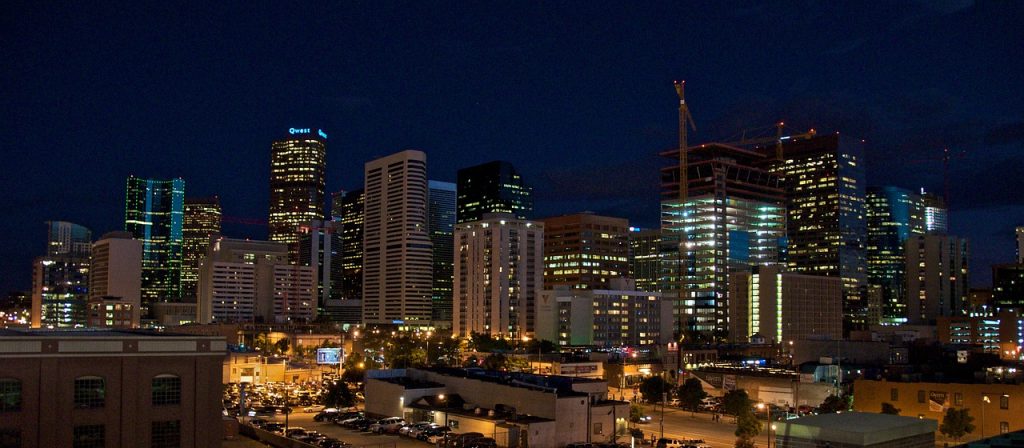 You can't be looking for roots and not investigate what the city's crime rate looks like. Here is where in Fort Collins vs Denver, Fort Collins would be the much better choice over Denver.
AreaVibes gives Fort Collins a solid B rating when it comes to crime in their fair city. Over the course of the past year, the FBI recorded 4,084 total incidents. This number is 4% lower than the national average. Of those reported crimes, 371 were violent crimes, a number that represents 43% lower than the national average. Property crime was 3% higher than the national average with 3,713 crimes reported.
One would expect the crime numbers to be higher in Denver with the immensely larger population, but one wouldn't expect the numbers to be so brutal. According to AreaVibes, Denver is given an F rating and the numbers will shock. The FBI recorded 32,747 incidents, a number that is an ungodly 80% higher than the national average. Violent crime recorded 5,459 incidents, 97% above the country's average. Property crime hit 27,288, which is 77% above average. Sadly, these are numbers that really should give you pause if Denver is a possible relocation destination.
COST OF LIVING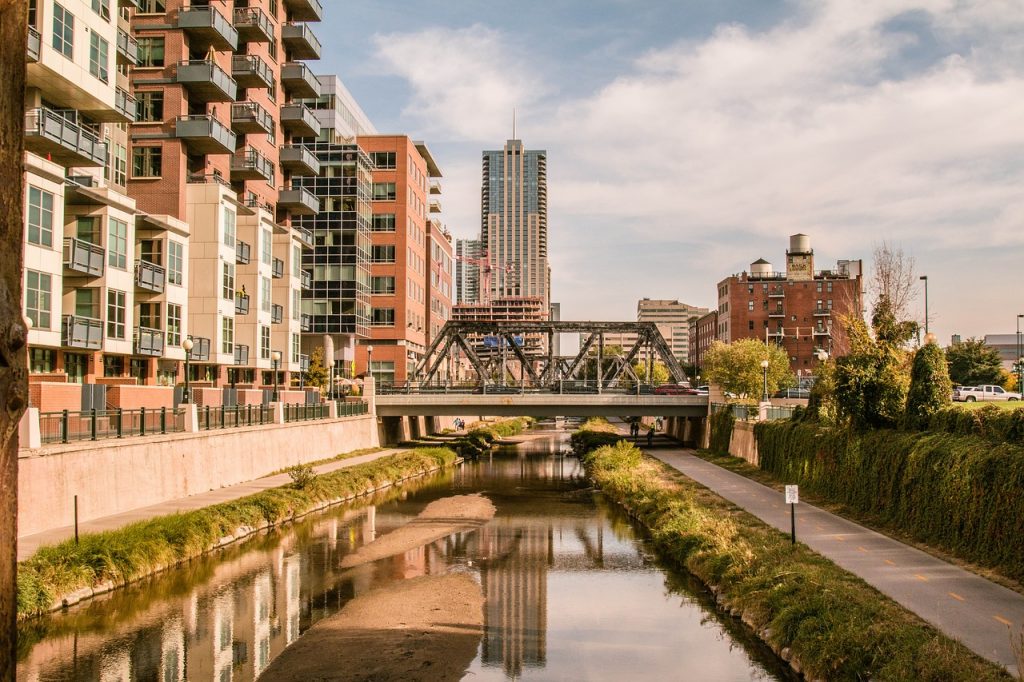 As much as the crime rate is a huge factor in deciding where to live, so is the cost of living. When you pit Fort Collins vs Denver, the bigger city loses. But that is not saying Fort Collins has affordable housing.
The average home price for Fort Collins is right around $487, 800. Denver, by comparison, is $534,100 or nearly half a million bucks. Ouch.
You will also find that Utilities are less expensive in Fort Collins as are their public transportation costs. For food and groceries, you are going to find you're paying nearly the same in both cities.
LIFESTYLE & CULTURE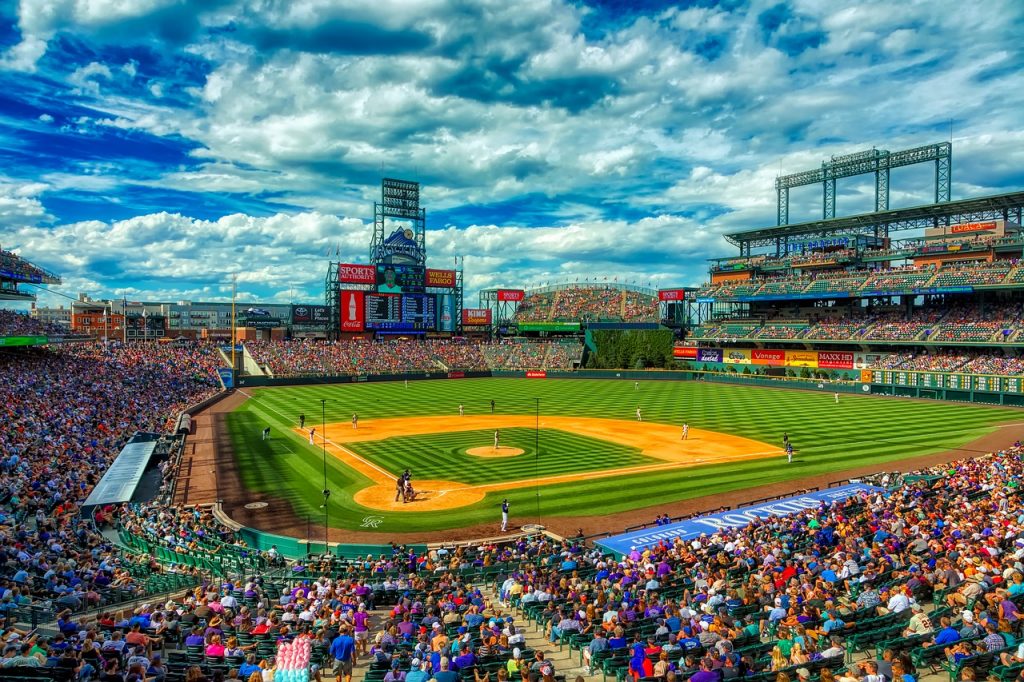 Fort Collins is a small town with a big town feel to it. Obviously being an outdoor person would be advantageous as Fort Collins can offer an abundance of activities. They have numerous parks and easy access trails to wander on. If you enjoy the water in the summertime, Horsetooth Reservoir is a 6.5-mile-long body of water that offers fun recreation.
If a long day of mountain biking or paddleboarding has given you all you can handle, then maybe the Art Lab Fort Collins will suit you. Fort Collins also has a very active nightlife scene. There is also plenty of family fun to be had in Fort Collins.
With their population climbing close to three-quarters of a million, one would expect Denver to have better entertainment options. Fear not, they do. First and foremost, Denver is home to four professional sports teams. They have the National Hockey League's Colorado Avalanche, Major League Baseball's Colorado Rockies, The NBA's Denver Nuggets, and the National Football Leagues Denver Broncos. If you are a sports enthusiast, then Denver is your city.
But Denver also has options for families as well with the Denver Zoo and the Denver Museum of Nature & Science. If you love the old-time atmosphere then be sure to hit Larimer Square.
THE CONCLUSION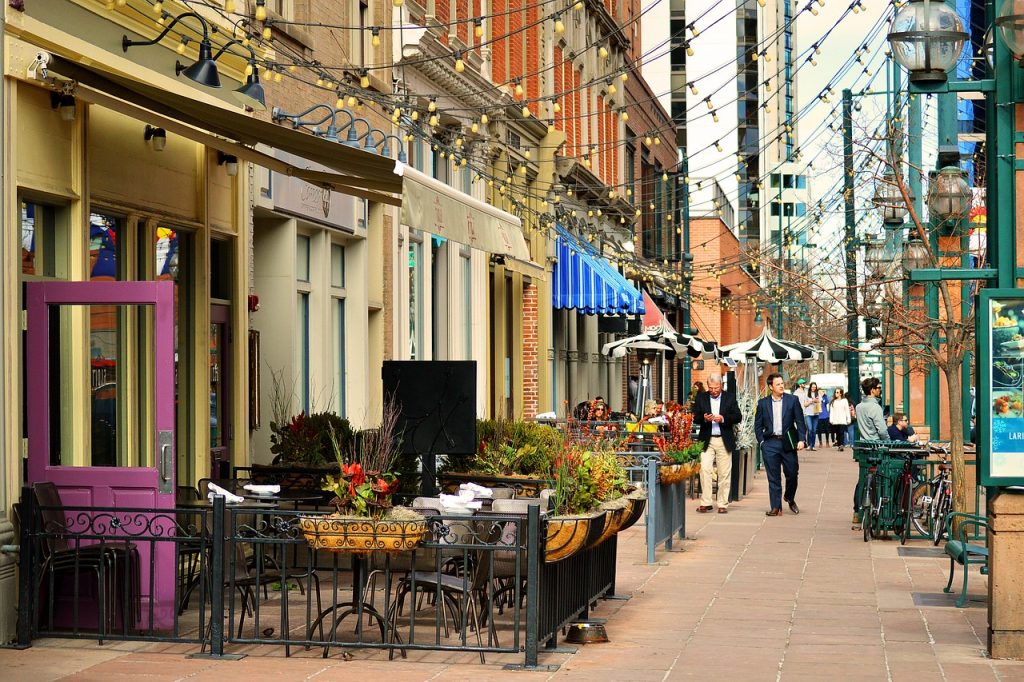 With Fort Collins vs Denver, you get the perfect cross between big and small. Denver has plenty more to offer while Fort Collins will woo you with its small, hometown feel.
As we have said before, bigger isn't always better, though. The crime rate numbers that Denver scores are definitely worth noting and taking into account. It doesn't matter how much a city has to offer if you are in fear of simply walking down the street. Now, we aren't saying life in Denver is that bad, but those numbers are no joke.
Again, it will all come down to personal preference and if your potential move includes young kids. Fort Collins, by far, is your safest bet, but if you like to play and don't mind out-of-state visitors by the truckload, then Denver is your city.