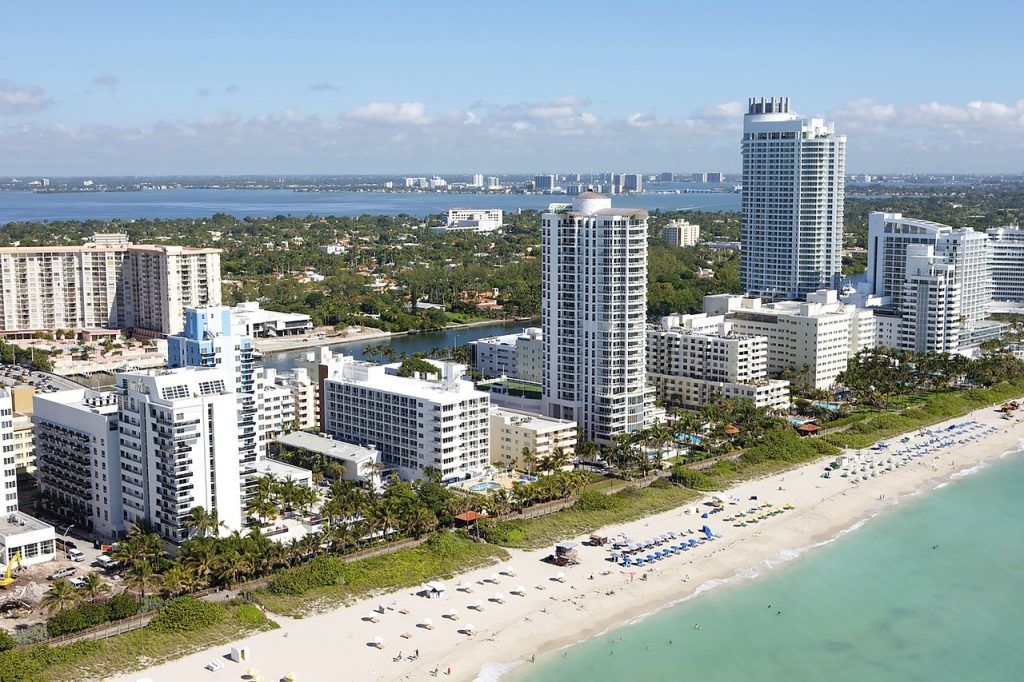 Florida has long been a destination for those hitting their twilight years. Retirees find the year-round climate advantageous for many reasons and they also relish the fact that Florida doesn't have a state tax. So, if you were one of the many baby boomers looking for a place to call home in the Sunshine State, which Florida city would catch your fancy? There are many nice ones to choose from, and it's hard not to think Orlando with Disney World and Universal, but we are going to focus on two others. So, would you take your talents to Miami or would Tampa Bay (the place football legends Brady and Gronk now call home) be more preferable?
Both Florida cities have a lot to offer. Miami is by far the better-known city of the two in the state for a number of reasons, one being the location on the Florida map. Miami enjoys its presence smack dab on the Atlantic Ocean while Tampa finds itself neatly tucked away along Florida's Gulf Coast, and therefore you'll find yourself out of harm's way (for the most part) on the shores of Tampa Bay.
What if you are not a boomer who is looking for a retirement destination but instead simply wanting to explore Florida? You don't care to venture into the amusement park zone of Orlando, but you do wish to see what the rest of the state has to offer. Tampa and Miami have something for everyone. Let's see what.
LOCATION AND CLIMATE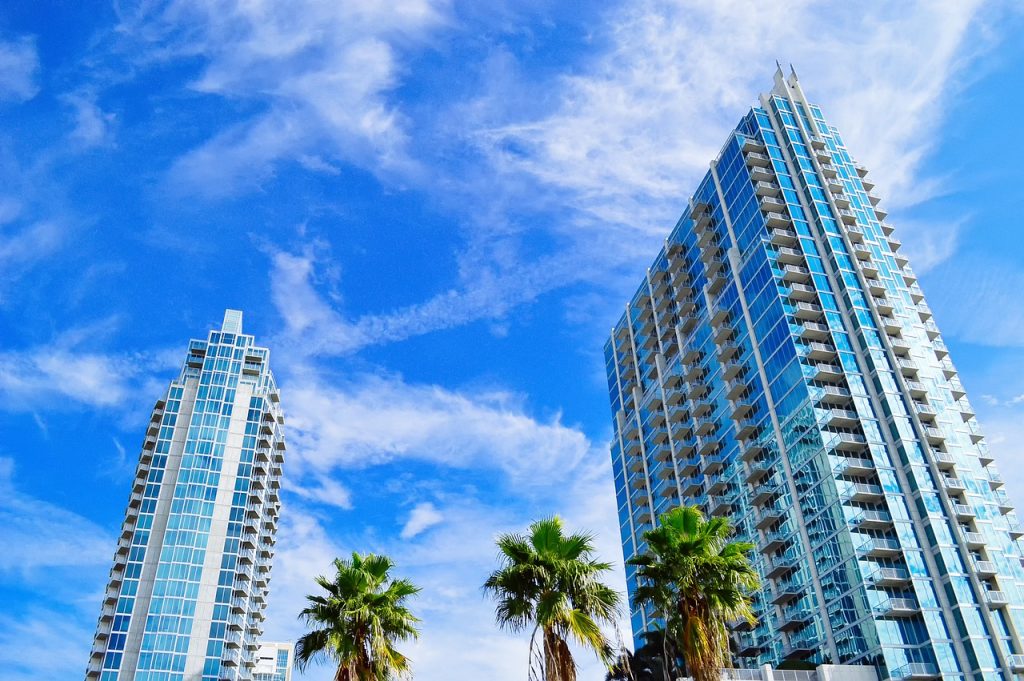 In terms of a Florida city, Tampa Bay and Miami are on opposite sides of the state. 280 miles separate them as Miami finds itself on the southeast bottom of the state and Tampa across the state and located in the upper northwest.
Anyone who has been fortunate to visit the state know and understands that Florida weather can be a blessing. It can also be a curse. Milder months make Florida a great place for those looking to rid themselves of winter weather but when hurricane season blows in, you may find yourselves holding on for dear life.
Hurricane season holds a June through the end of November timeframe. In Tampa Bay, they may not get the completely same pounding that Miami may see, but they are known as the lightning capital of the world. With as long as Hurricane season lasts in Florida, Tampa, at times, finds itself dealing with the inconveniences that come with extreme weather.
Although both cities reside in the same state, Miami boasts higher temperatures and humidity levels than Tampa. July is the hot month for Miami, hitting right at 90 degrees with an average yearly high of around 78 degrees. Miami sits right in the middle of the hurricane zone, but the many seasons they've had to deal with have made Miami well-prepared for any weather coming their way.
If you like sunny, both cities offer plenty. On average, Miami shines through with 248 sunny days while Tampa averages a little less with 246 days. But with either city, you're going to also have to like those rain droplets from the sky. Tampa averages 50.6 inches of rain per year. Miami makes that look like child's play as they average almost 60 inches of rain per year. The United States average sits right around 38.1 inches.
Believe it or not, it does get cool in both cities. January is the low-temperature month for Miami and Tampa Bay. Tampa's January low is 51.6 degrees and Miami's is 60.6. Snow? No, you won't be seeing any of the white fluffy stuff.
DEMOGRAPHICS AND DIVERSITY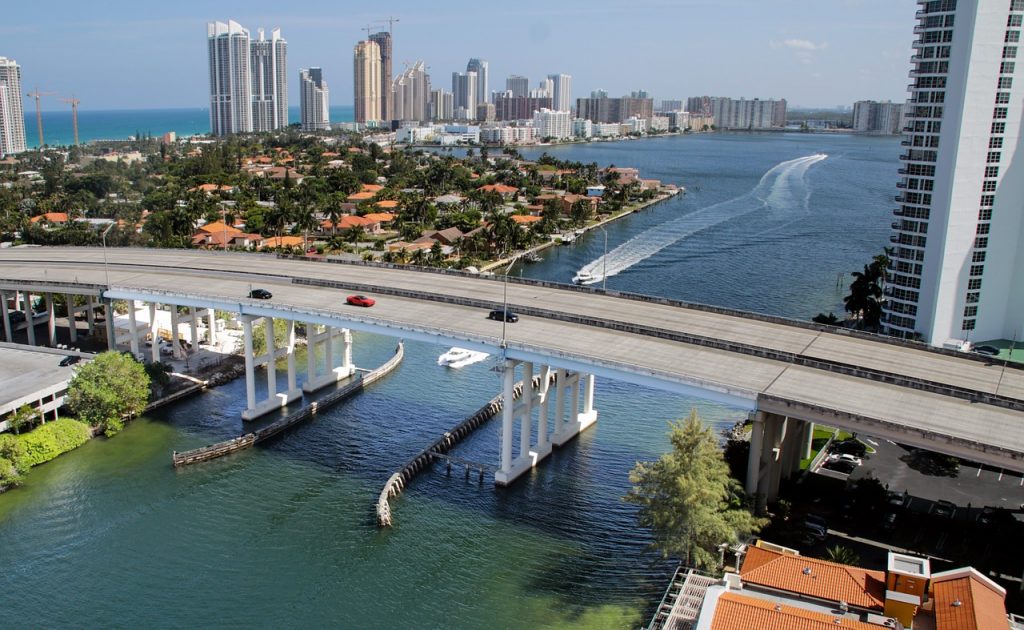 When it comes to diversity, Tampa wins that battle hands down. According to WalletHub, Miami is ranked 257 among the 501 cities considered. By comparison, Tampa falls in at the 71st highest ranked city.
Across the board, Miami's numbers were less than impressive. WalletHub scored cities across the nation on a number of factors that included socioeconomic diversity, cultural diversity, economic diversity, household diversity, and religious diversity. The best Miami performed was a 49 ranking on household diversity. Socioeconomic received a 345 ranking, cultural got 202, economic grabbed a 102 ranking, and religious hit 370.
Article continues below headlines
---
Tampa Bay, by comparison, grabbed a 131 socioeconomic ranking, 55 for cultural diversity, the economic diversity of 329, followed by household diversity of 73, and finally a 336 religious ranking. The number 1 most diverse city across the country was Houston, TX.
When looking at the population between both Florida cities, Miami is the bigger of the two. As of 2020, Miami counted almost 472,000 and Tampa had 407,599. Culturally speaking, Miami offers the bigger blend. 10.5% of their population are Caucasian. They have a 15.8% African American representation. Their biggest representation, though, comes from their Hispanic population, which makes up 72.2% of the city.
In Tampa, the numbers are quite different. 45% of the city is Caucasian. A much higher African American population resides in Tampa at 22.8%, and they also have a 4.2% Asian population. Tampa has a nice Hispanic population as well with 25.1%.
Inclusivity is also a big factor for the state of Florida. Tampa Bay is well=represented in the LGBTQ+ community, though it is nothing compared to Miami.
Over 1 million LGBTQ+ travelers flock to Miami each year. The city itself says over 190,000 residents 18-and-over identify as LGBTQ, which equates to 6.8 of its population.
Diversity, inclusion, and a mixture of weather that is both wonderful and at times, intimidating. Tampa wins big points over Miami in diversity, though Miami takes it in inclusivity.
INDUSTRY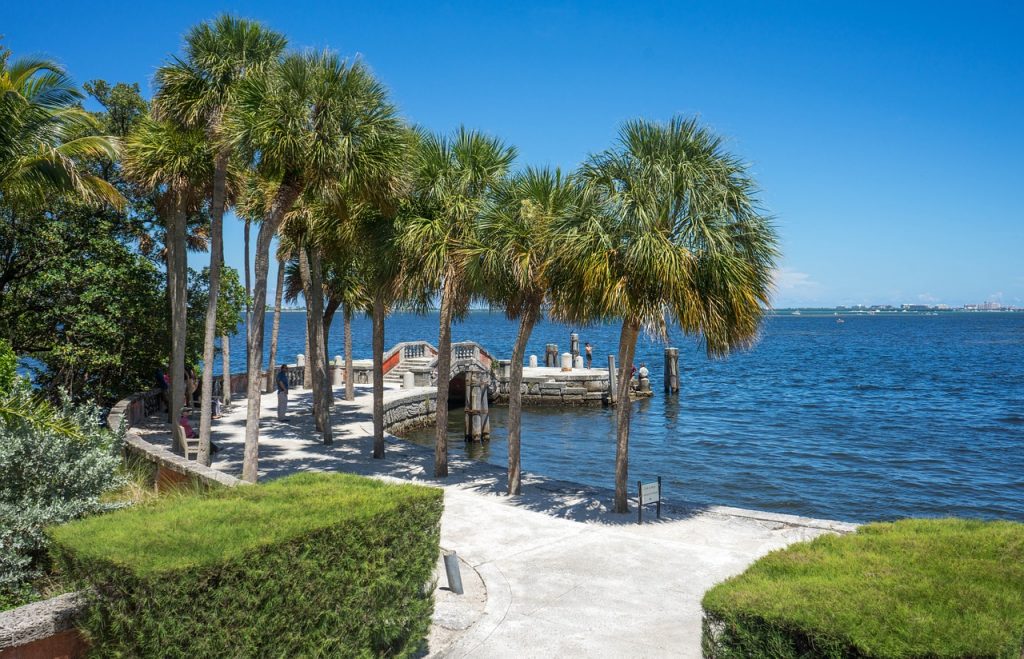 If you are looking at both cities through a retirement lens, then the job market is probably not the first thing you're thinking about. But if you're a younger couple looking to make a new start in Tampa or Miami, a job will be high on your priority list.
It should probably go without saying but jobs, regardless of where you live, are in an abundance across the country. This does include Florida and the two cities we are discussing here, Tampa and Miami.
Tampa's job market has shown a modest 5.9% growth over the past five years. They have four major industries that keep hiring at a premium. They are Tech, Finance, Healthcare, and the Supply Chain. Some of the big businesses located within the city proper include JP Morgan Chase, City Bankers Financial Group, BayState Health, and TechData. Also inside Tampa are the Publix Super Markets, MacDill Air Force Base, and the University of South Florida. Of course, being in Florida, the tourism and hospitality industries are big employers as well.
With Miami's reputation of being a center of entertainment and culture, it has become a major destination for tourism, leisure, and hospitality. It has a major economic sector that centers around banking, international trade, and media. With its heavy Hispanic influence, Spanish-language media is big.
Some of the big business names include Norwegian Cruise Lines, Lennar, Royal Caribbean Group, and World Fuel Services. The Port of Miami is well-known as the Cruise Capital of the World making it a very encouraging job market.
CRIME RATE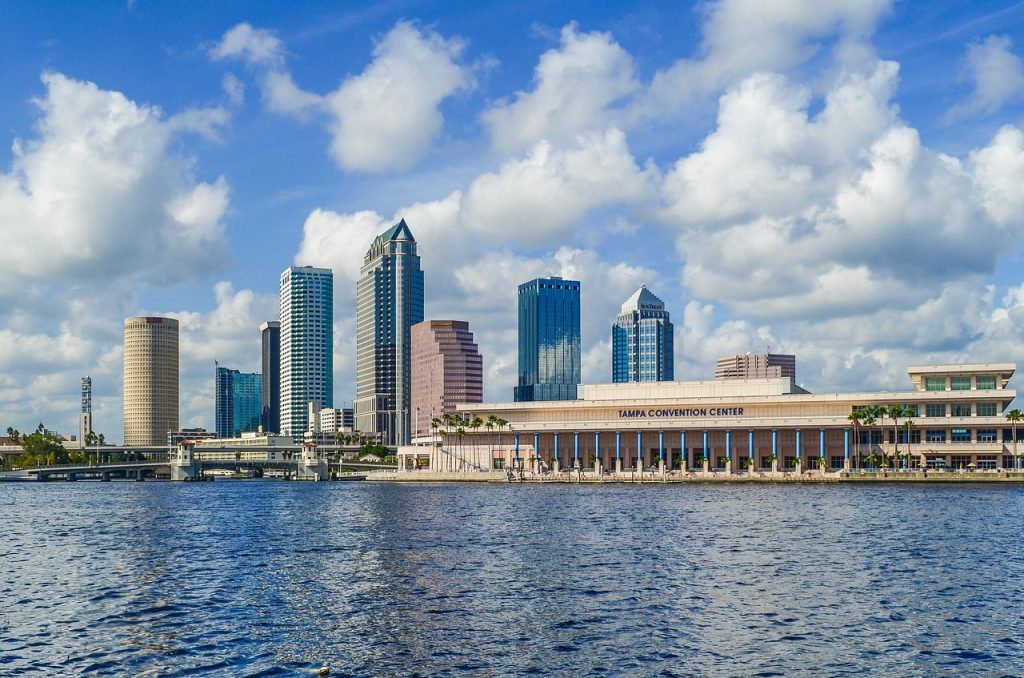 Retiring or relocating. When looking at either Tampa Bay or Miami, a major concern that needs to be addressed is the city crime rate. According to AreaVibes, the Florida city Tampa has a C- rating. In terms of total crimes in the city, Tampa runs 18% below the national average. Property crime is a whopping 23% under the national average as well. The tough number that runs through the city is its violent crime, which sits at 7% above the national average. But these numbers are nothing compared to Miami's.
Miami's crime rate was given an F rating on AreaVibes. They have a total crime rate that sits 71% above the national average. Its property crime rate is also way above the national average by 74%. The number that may cause relocators or retirees some pause is their violent crime number, which is 56% above the country's average.
It goes without saying that Tampa's crime rate numbers are much more favorable than Miami's. These numbers should not be taken lightly either. If Miami is to be your choice, make sure you're going into a potential relocation with your eyes wide open.
COST OF LIVING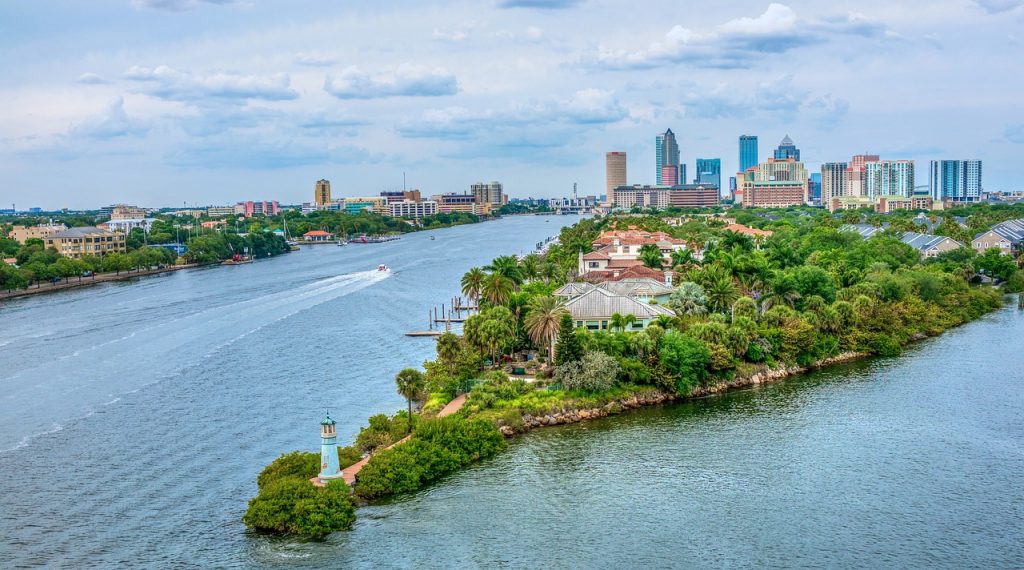 As a destination, Tampa is a great place to live. The city has an average cost of living that is 5% under the national average. A very attractive number for retirees or those wanting to relocate is the city's housing, which is 23% less costly on average. Unfortunately, things offset a bit with utilities, which run 16% higher.
With Miami being more of a tourist destination than Tampa, you'd think housing would be much more expensive and you'd be correct. Miami's average housing is a lofty 44% higher than the national average and its median rent is over $300 more than in Tampa. One thing you will get surprisingly cheaper in Miami than you will in Tampa is utilities.
You will find numerous pros and cons living in Tampa, but when compared to Miami, housing is a big winner. Buying a house in Tampa is 53% more affordable than buying one in Miami. For the many of us looking to save a few dollars, that is a huge difference in home prices.
ENTERTAINMENT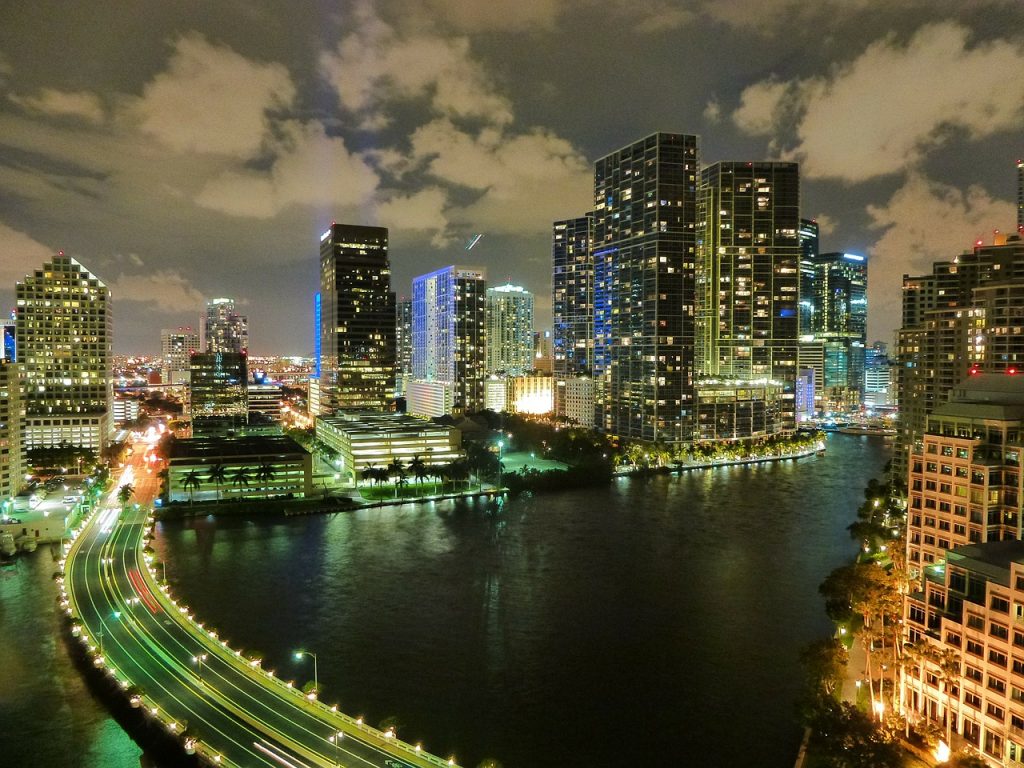 It is a well-known fact that Miami has the reputation for being a city with one of the rowdiest nightlife scenes. You only need to find South Beach and then keep your head on a swivel. But Tampa can hold its own when it comes to entertainment. You just need to know where to look.
Tampa has a reputation of its own as well. The city is home to year-round festivals. Their celebrations revolve around anything and everything and include the Cuban Sandwich Festival, The Sunset Music Festival, Shark Con, the Tampa Bay Pride Parade, and the Gasparilla International Film Festival.
Tampa is also home to The Tampa Riverwalk, a 2.6-mile walkable and bikeable path that houses restaurants, shops, museums, and plenty of other fun options. It offers plenty of waterfront views on the Hillsborough River.
And, if you think that is all Tampa has to offer, think again. Tampa is also home to a number of professional sports teams. The Tampa Bay Lightning play in the National Hockey League, the Tampa Bay Rays play in Major League Baseball, Tampa Bay Rowdies are part of the United Soccer League, and of course, they are also home to current Super Bowl Champs, Tampa Bay Buccaneers.
Little Havana, South Beach, and Wynwood. These are just a few of the more vibrant Miami neighborhoods that offer plenty of entertainment. Generations of Cuban immigrants call Little Havana home. Wynwood offers food trucks, street art, and underground nightlife. South Beach is the world-famous area known for shopping, gorgeous beaches, swanky hotels, and cocktail hours that seem to never end.
Of course, Miami has its fair share of professional teams to keep one entertained. The city also has four professional teams that include the Miami Heat's NBA team, the Miami Marlins are the cities Major League Baseball team, the Florida Panthers play in the National Hockey League, and then there are the NFL's Miami Dolphins.
You may find life a little less rowdy in Tampa than you would in Miami. Both cities offer plenty of options for fun.
THE CONCLUSION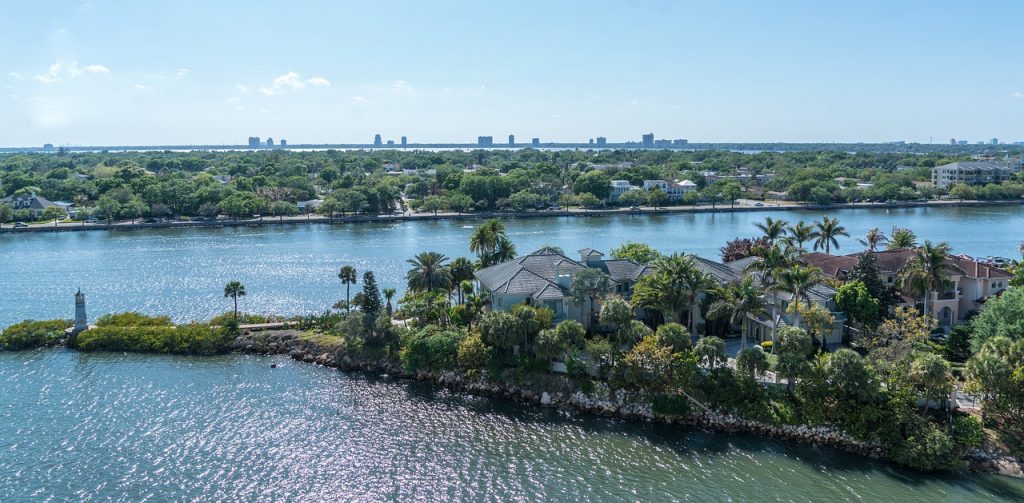 Pick your poison. Laidback Tampa Bay or rowdy Miami. There are pros and cons with either Florida city, so make sure you dig deep before making that choice.
Tampa's cost of living is a plus, as is their much lower crime rate. They have plenty of entertainment options that rival the bigger city of Miami, and they also have a more casual lifestyle than the faster-paced Miami.
Not everyone, though, is content with casual and laid-back. Some thrive on the fast pace and high-energy nightlife. Miami might suit you well.
The Sunshine State is home to a number of great big cities. Tampa and Miami are two of them.