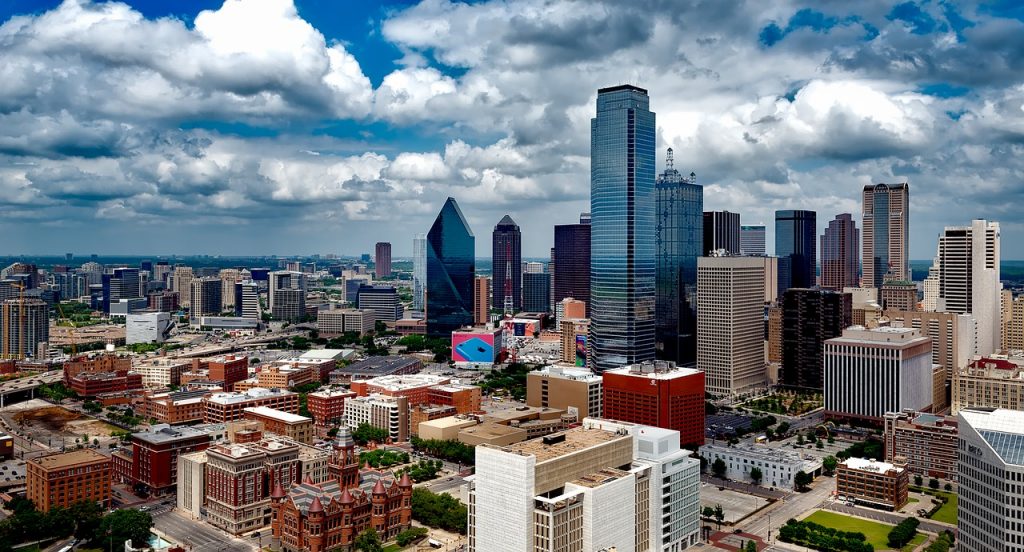 Lately, relocation seems to be the topic of many conversations. Whether it be because of how the pandemic is politically maneuvering state decisions or a simple change is needed, people are leaving specific states in droves, heading for what they hope is an easier lifestyle. Texas has become the state that many are opting for and two cities within the Longhorn State, Dallas and Austin, seem to be drawing a lot of interest. So, if it's Dallas vs Austin, which city is the best?
Dallas and Austin have much of the same charm. Heck, they're located in Texas, ya'll. The southern aspect of the state shines a little brighter in Dallas than it does in Austin as Austin is known for its more laid-back approach to life. They also have a more eclectic way of going about their day-to-day.
Dallas, on the other hand, is what big cities are all about. Fast-paced and a little more on the pricey side, Dallas has everything you could want in a city – big entertainment, big sports, big music, and big food, because everything in Texas is bigger, especially in Dallas.
So, if a Texas relocation is a serious thought and Dallas vs Austin is what you're trying to decide between, let's take a look at the best qualities both cities have to offer. Perhaps this will sway you one way or the other. Then again, maybe it will make your ultimate decision that much more difficult.
CLIMATE & DEMOGRAPHIC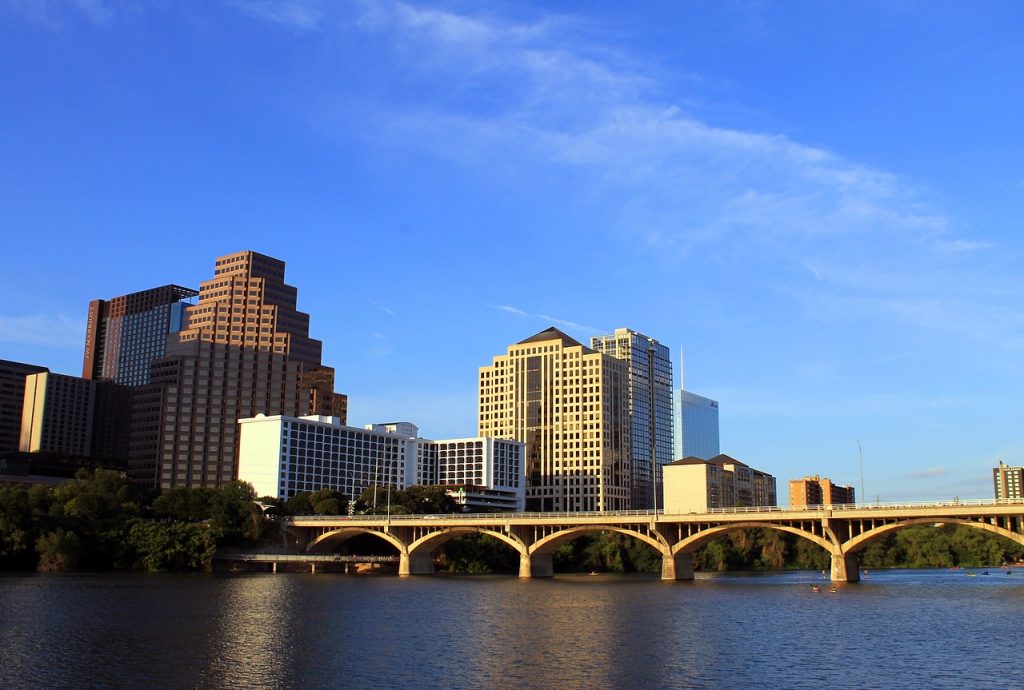 One thing people like to compare when deciding where to relocate is the climate. Where they are at now versus where they are going. When considering Dallas vs Austin, the comparisons are easy. Both cities enjoy virtually the same climate.
On average, Dallas has 234 sunny days to boast about. Austin can offer just about the same, as they average 228 sunny days a year. By contrast, the average across the United States sits at around 205.
Texas is well known for its heat. It is also well known for its humidity, especially the closer you get to the Gulf. July is typically the month where Texas gets its highest temperature readings. Dallas sees their July high hit right around 94.9 degrees. Austin, on the other hand, has an average right at 95 degrees.
They both do get rain, they both also get some pretty cool temperatures and in Dallas' case, you may even see a little bit of the white fluffy stuff as well. On average, Dallas will pull in nearly 40 inches of rain per year while Austin averages almost 35 inches. January is the coldest month for both Dallas and Austin, with Dallas reaching a low average of 35.5 degrees. Austin bottoms out at around 38.2 degrees.
As for the white stuff, Dallas actually averages 1.2 inches of snow per year while Austin barely makes a dent. All of this goes to show that if you are going to base your Dallas vs Austin decision on weather, you're going to have a tough decision. Both cities practically mirror each other in weather.
When comparing the diversity within both cities, Dallas far outranks Austin. According to WalletHub, a website that takes into numerous factors and then ranks cities based on their findings, Dallas is considered the 4th overall diverse city in the nation. By comparison, Austin finds its ranking all the way down at number 38.
While Texas' capital city scored an impressive overall number 3 on WalletHub's socioeconomic diversity category, Austin hit low marks on cultural, household, economic, and religious diversity.
Article continues below headlines
---
Dallas was a mixed bag on WalletHub's diversity checklist, but they scored high enough to settle into 4th on the list. Religious diversity was Dallas' biggest strength right in front of their cultural diversity. Strangely enough (or maybe not) another Texas city was ranked as the number one most diverse city in the country – Houston.
If we are to look at total Dallas vs Austin numbers, Dallas has a much larger population. As of the 2020 census, Dallas is estimated to have a population of almost 1,344,000. Austin has almost 979,000.
Dallas represents a more diverse city when it comes to culture. 62.7% are Caucasian, 41.8% Hispanic, and 24.3% are African American. In Austin, you will find 72.6% Caucasian, 33.9% Hispanic, and only 7.8% African American. The LGBTQ+ population is well represented in both cities.
Overall, if you like your summers warm but also like the idea of four seasons, Dallas and Austin will give you that. If you like your city a little smaller, Austin would be your choice, although Austin shows no signs of stopping its own growth.
INDUSTRY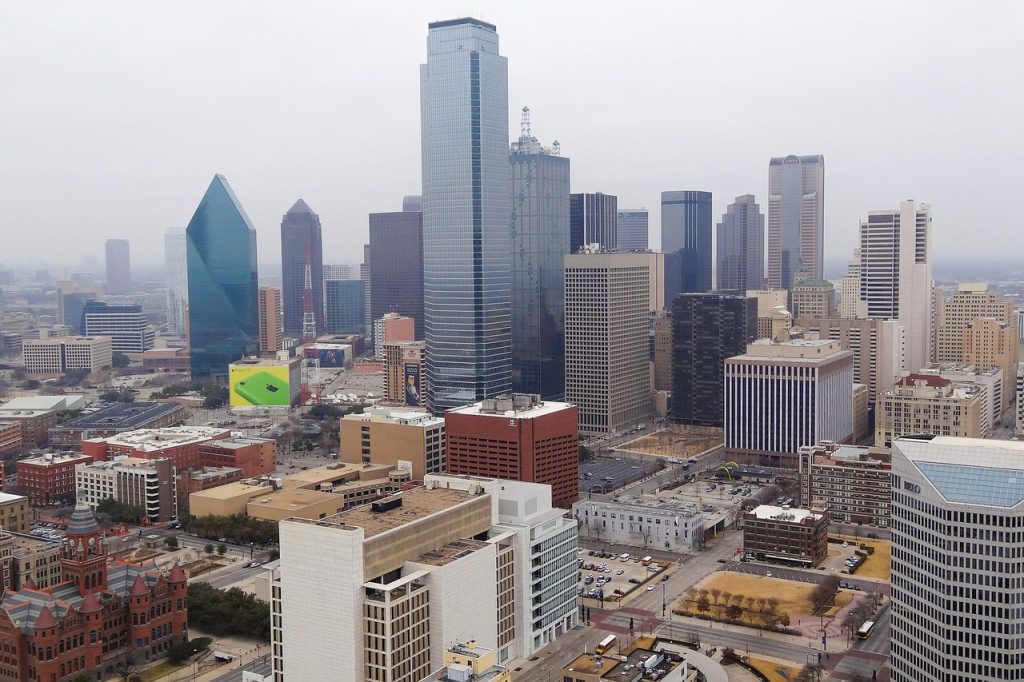 One of the first things, perhaps THE first thing you will need to do before committing to Dallas or Austin would be finding a job. Maybe the company you work for now has an office in one of those cities, which would make life that much easier when considering relocation.
Employment opportunities are substantial in both Dallas and Austin, but jobs are aplenty across the entire nation right now. But if we are going to look at both cities, Austin offers more opportunities. WalletHub has Austin ranked as 41st in the job market while Dallas sits at the middle of the pack ranking at 102 out of the 182 cities WalletHub compared.
In terms of big business, Austin is home to some of the top big business tech companies, which is why they are sometimes referred to as "Silicon Hills." These companies include Dell, IBM Corp., Apple, Amazon, Cirrus Logic, Cisco Systems, AT&T, Intel Corporation, Samsung, and Oracle Corporation among the many tech companies.
On the medical front, Austin has the Seton Family of Hospitals and St. David's Healthcare Partnership which are two major employers in the city. The Austin Independent School District, City of Austin, and the State of Texas also claim a strong presence in Austin.
Although Dallas may linger toward the middle of the employer pack, it's not like they don't have jobs to offer. If you are looking for big, Fortune 500 companies, Dallas is the place to be. On this list, Dallas boasts Texas Instruments, Tenet Healthcare, CBRE Group (world's largest commercial real estate services and investment firm), Energy Transfer, and AT&T.
If banking is your career, Dallas is also home to Bank of America. Dallas Independent School District covers 384 square miles that include over 150,000 students in 230 schools. In terms of healthcare, Dallas is home to the largest not-for-profit health care system in Texas with Baylor, Scott & White. With 48 hospitals and over 1,000 patient access points, Baylor, Scott & White provides a full range of medical services across the board.
CRIME RATE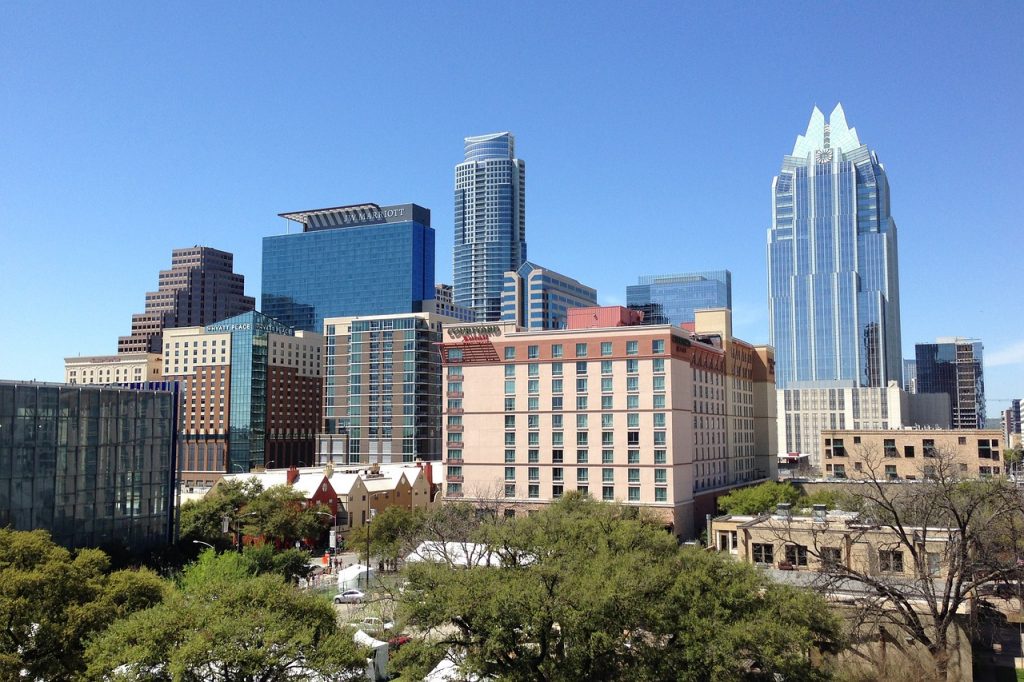 Another major concern that needs to be explored when considering a possible relocation is crime rates in the city in which you're interested. Typically, the bigger the city, the more crime you will see. Overall, Texas saw a drop in crime across the state in 2020 but a lot of that could be credited to the COVID pandemic that kept many people shut-in.
When you pit Dallas vs Austin in crime rates, the first thing that jumps out is the sad fact that Austin's murder rate has hit a 10-year high. But that doesn't mean the city is more dangerous than Dallas. According to the FBI, Austin's crime rate typically sits in the middle of among 21-cities of similar size. The 2019 FBI's National Incident-Based Reporting System showed 79,931 crimes committed within Austin's city limits. Of those, 20,135 were crimes against persons, 7,294 were crimes against society and a robust 52,502 were crimes against property.
In the big city of Dallas, the FBI's National Incident-Based Reporting System reported 95,428 crimes within Dallas' city limits. Of those, 61,790 were crimes against property, 6,208 were crimes against society, and 27,430 were crimes committed against persons. Remember though, Dallas's population far outnumbers Austin's so in comparison, the crime rate is virtually even.
However you slice it, the main takeaway here is to do your homework and do it well. If you are bringing a family with you, make sure you find the best neighborhoods. Even as a single person or a couple, safety should always be high on your list of considerations.
LIFESTYLE & CULTURE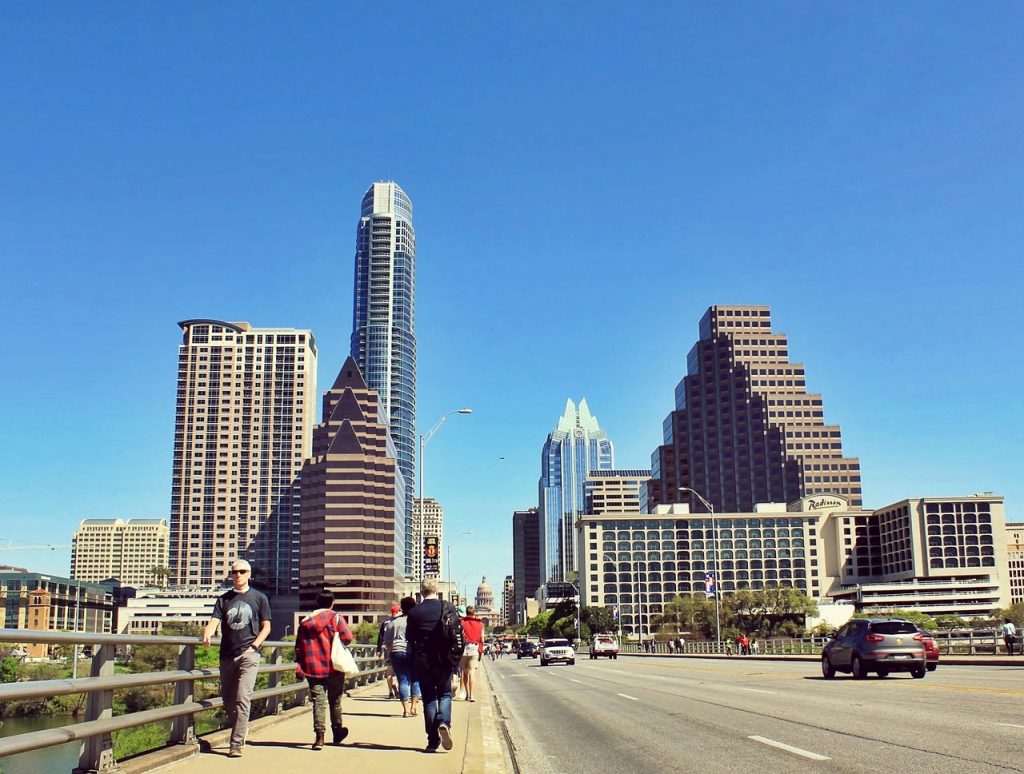 When you are thinking about lifestyle and culture when considering Dallas vs Austin, you will see that both cities offer a great mixture of cultures. While many have a certain vision of both cities because of their country roots, what they each offer couldn't be more to the contrary.
Dallas wouldn't be Dallas if their lifestyle revolved strictly southern. Yes, that is the attraction, and the city plays it up, but they also do boast an eclectic population. Dallas is a more traditional big city. They feature high-class galleries and museums, swanky restaurants, and shopping options that range from fun boutiques to very high-end luxury stores.
What else does Dallas have that Austin (or the rest of the county, for that matter) doesn't? Dallas has America's team, the Dallas Cowboys. They also have the Dallas Mavericks NBA team and the Dallas Stars in the National Hockey League. The Cowboys have "Jerry's World" aka AT&T Stadium, owned by Jerry Jones and is also a place that attracts big-name artists for massive concerts.
Austin, on the other hand, can offer many of the things Dallas can, just on a smaller scale. Austin doesn't have any professional sports teams, but they do have the "hook-em horns" Texas Longhorns college football. When the Longhorns are on, it is one of the toughest tickets in town to nab.
As far as entertainment is concerned, Austin has turned into the Seattle of Texas. With the college being such a large part of Austin's persona, the downtown vibe is more social than what you'd find in Dallas. Nightlife is big in Austin, but music options may not be what you'd expect in a Texas city. They don't eschew country music altogether, but Austin does lean more toward music that isn't country.
COST OF LIVING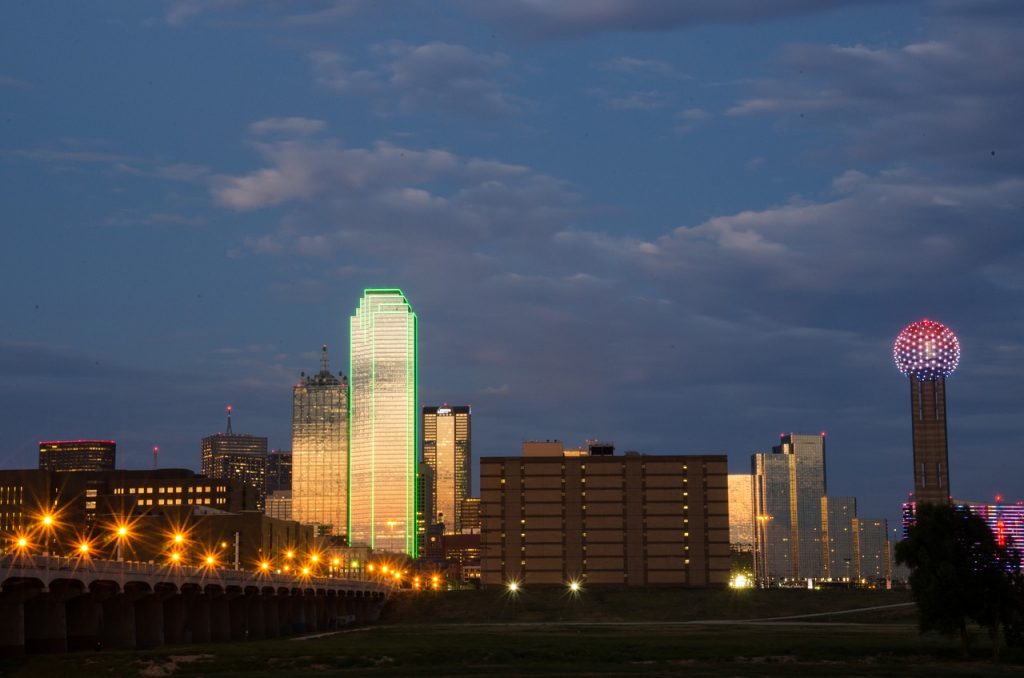 The cost of living with Dallas vs Austin may be a shock. As Dallas is the bigger city, you'd think that housing costs would be much higher in Dallas. You'd be wrong.
Both cities offer a large variety of apartment styles. Chic apartments in hipster neighborhoods, swanky downtown places, or even a simple spot that is family-friendly. Dallas and Austin have plenty to offer relocators with styles, locations, amenities, and pricing.
What comes as somewhat of a shock is that according to rentcafe.com, the average rent for an apartment in Dallas runs around $1,250 per month. Austin's average apartment rental cost is $1,385. Not only are rental prices higher, but overall, Austin is a more expensive city to live in. Neighborhoods.com reports that Austin's cost of living is 30% higher than the national average and 17.2% higher than Dallas's cost of living.
THE CONCLUSION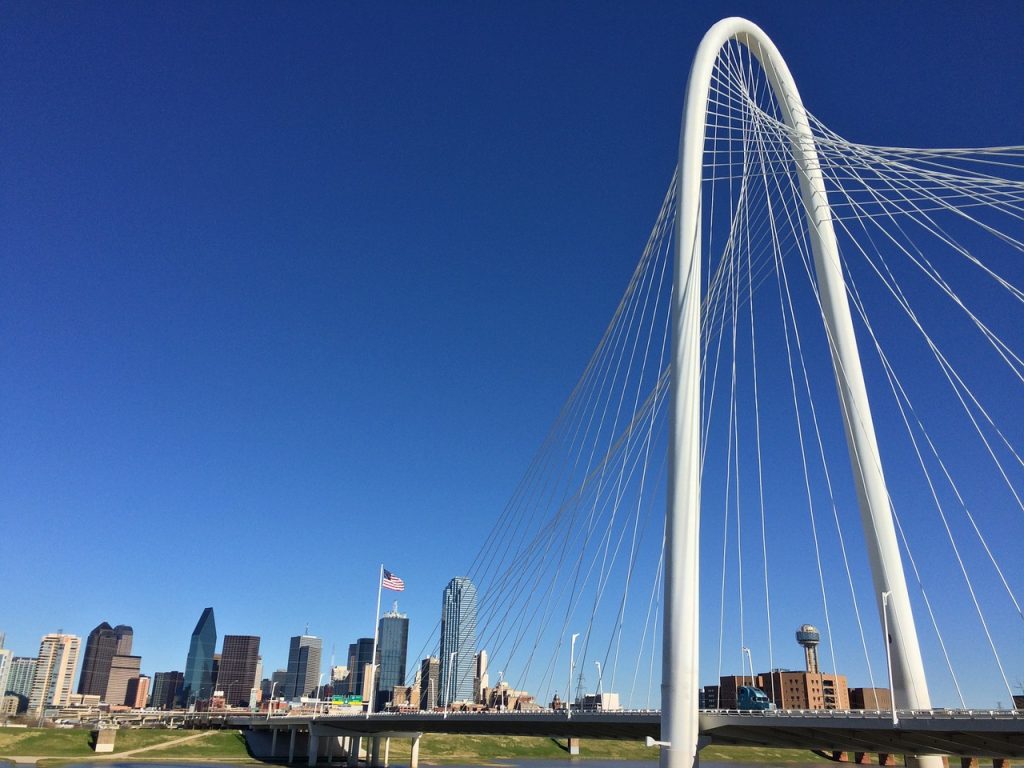 What this all comes down to in Dallas vs Austin is your personal preference. Are there certain circumstances that make Dallas a better choice than Austin or would said circumstances make Austin the better choice?
If a more wide-open lifestyle is what you crave, Austin is going to be your city. Its college atmosphere and crazy nightlife are a strong draw for singles and couples. It also offers more than enough options for families who are looking to relocate.
Dallas also has everything a family can ask for. Entertainment options galore are a key attraction, but so are quiet neighborhoods.
If Texas looks to be a living destination, it will behoove you to look into both cities. In Dallas vs Austin, are you looking for a big city or a smaller big city? Both are great choices.