Ahhh, northern California. It offers the best of both worlds. Temperate climate ranging from the coolness of its coastline to the baking heat of the valley. There is wine country and there are the foothills. There are beaches and there are mountains. There are big cities and there are smaller big cities, among which include the Golden Gate city, San Francisco, and the state's capital, Sacramento.
When comparing the two, you will find that they are becoming more alike than different. This is not something you could say some twenty-five years ago. San Francisco was a major destination back then. The city was much cleaner and the options less expensive. Sacramento, back then, was still considered a "cow town" even though cows were not part of their DNA. Oh, how things have changed in a quarter-century.
San Francisco still has its draw. It still has its bustling downtown district and Chinatown. It has the wharf and now two professional teams with the San Francisco Giants and the Golden State Warriors in the city. You could still call the San Francisco 49ers theirs, but they now play in Santa Clara, which is located a good 45 miles down the road.
Sacramento is beginning to become a draw. It has taken a long time to get there, but they are no longer considered the "cow town" they once were. Massive construction has taken place downtown as they look to revitalize. They have Old Sacramento, a place that harkens back to the days of the Gold Rush.
One thing Sacramento is gaining pace with San Francisco, though, is traffic. The bigger you are, the more that will come your way. Sacramento is beginning to realize this and it's a problem, like San Francisco's, that as of yet has no solution.
Traffic aside let's put these two northern California cities up against each other and see how things shake out. Let's see if San Francisco would be a city you'd like to call home or if Sacramento holds the charm you seek.
CLIMATE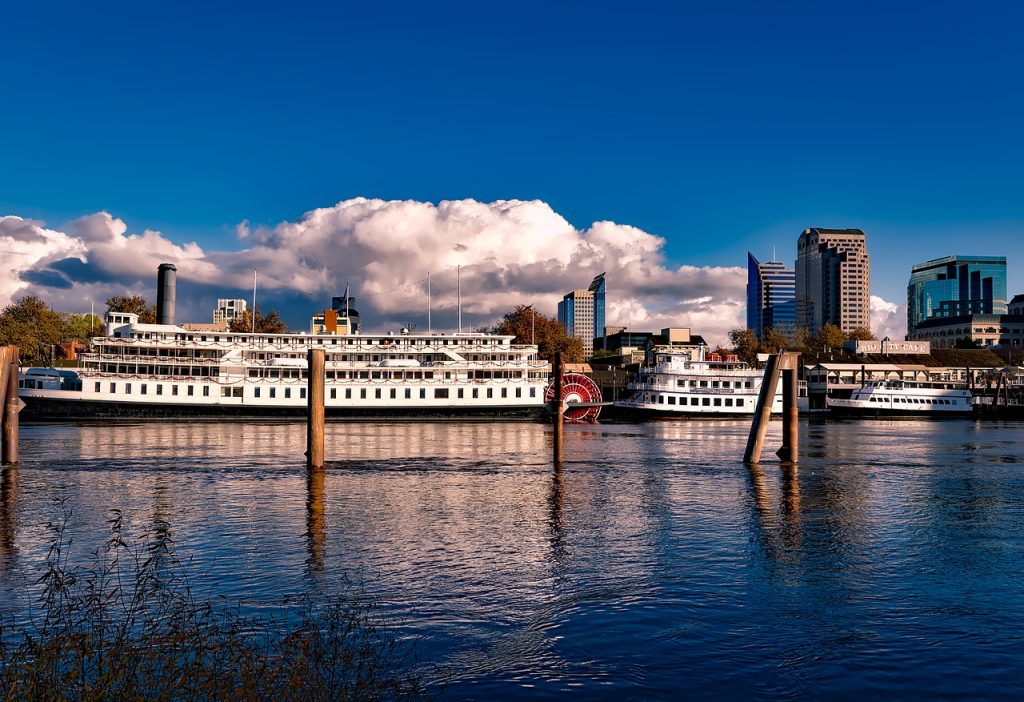 When you look at the climate in both cities, you can't get any more opposite, especially in the summertime. Temperatures routinely sit in the 70-80s in the City by the Bay, while Sacramento's valley heat can sometimes melt you.
If sun is your thing, you will find either city to your liking. Although San Francisco is by the bay and fog is their pastime, the city enjoys an average of 259 sunny days out of the year. That is a big number if you know anything about the coast of northern California.
Not surprisingly, Sacramento tops that number, though not by much. The valley city averages 269 days of sun over the course of a year. If you prefer the heat to the cold, then San Francisco is not your town. July is the "hot" month with an average barely hitting 67 degrees.
Scorching heat is what you will get in Sacramento. July's average is right at 93 degrees, but don't think August won't give it a run for its money. You will often see temperatures reach triple digits and many times you will get that in consecutive days. Forewarned is forearmed so if you have pets you like taking for walks, be careful because the pavement gets warm.
Thankfully, the one thing neither city offers is humidity. Their heat is dry and has a much more welcome feel to it. Unfortunately, California is well known for its lack of winter water. Drought is the cursed word in the state, but it is one used often. By location only does San Francisco enjoy more rain than Sacramento. SF gets an average of almost 25 inches of the wet stuff per year while Sacramento only grabs 20 inches. You won't see any of the white stuff in San Francisco and while it is rare, snow does make an appearance in Sacramento.
Article continues below headlines
---
Because San Francisco is located by the ocean, the cold temperatures aren't really cold. January is the low month and temperatures average around 45 degrees. Sacramento's valley location brings much cooler temperatures to the region, often times hitting the freezing mark. Their January average sits at around 39 degrees. Bundle up.
DEMOGRAPHIC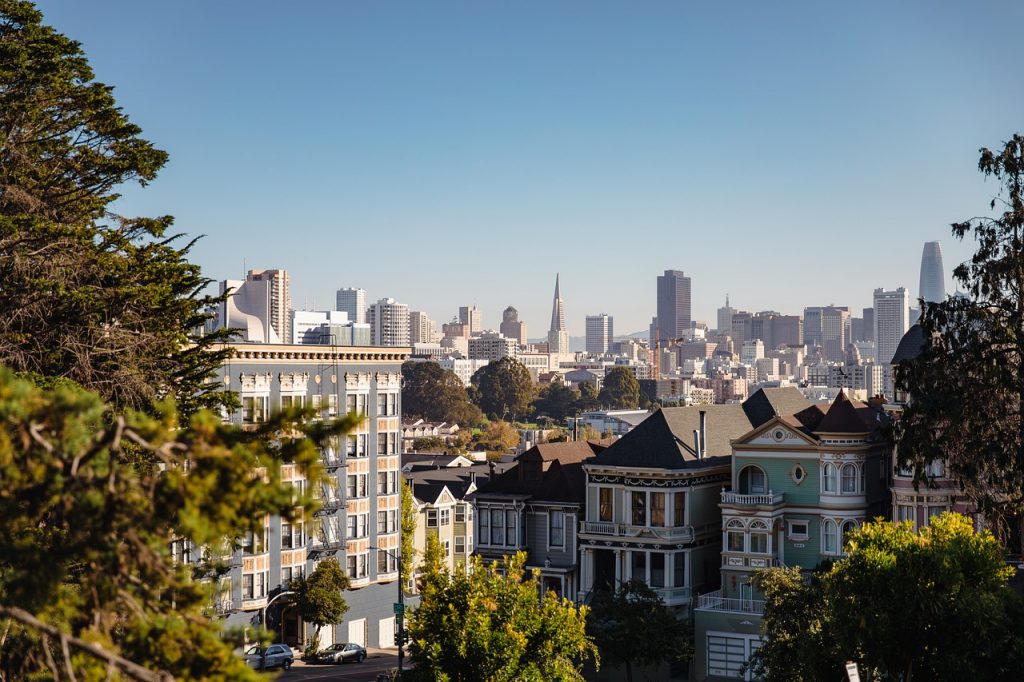 First, let's start with each city's population. As it always has, San Francisco is well above Sacramento's mark. The Golden Gate city can claim a smidge over 883,000 as residents. Its valley rival has nearly 526,000 people.
One thing that can be agreed upon when looking at each city's numbers is that both are well versed in diversity. Of San Francisco's large population and according to the U.S. census, a little over 46% are Caucasian. 13.2% represent African Americans, 18.9% are Asian, and 28.9% are Hispanic.
Sacramento's numbers are just as varied. 46.4% are Caucasian, 5.2% African American, 34.4% Asian, and 15.2% are Hispanic.
We went to WalletHub to get a solid take on each city's diversity by other measurements that include socioeconomic, cultural, economic, household, and religious diversity. San Francisco's overall ranking, of the 501 cities WalletHub ranked, was 83. Their individual scores looked like this: Socioeconomic diversity (142), Cultural diversity (14), Economic diversity (452), Household diversity (213), and Religious diversity (411).
Sacramento fared much better with an overall ranking of 26. Their numbers broke down this way: Socioeconomic diversity (91), Cultural diversity (16), Economic diversity (15), Household diversity (38), and Religious diversity (397).
If a diverse and well-represented crowd is what you're after, Sacramento offers much more than San Francisco.
INDUSTRY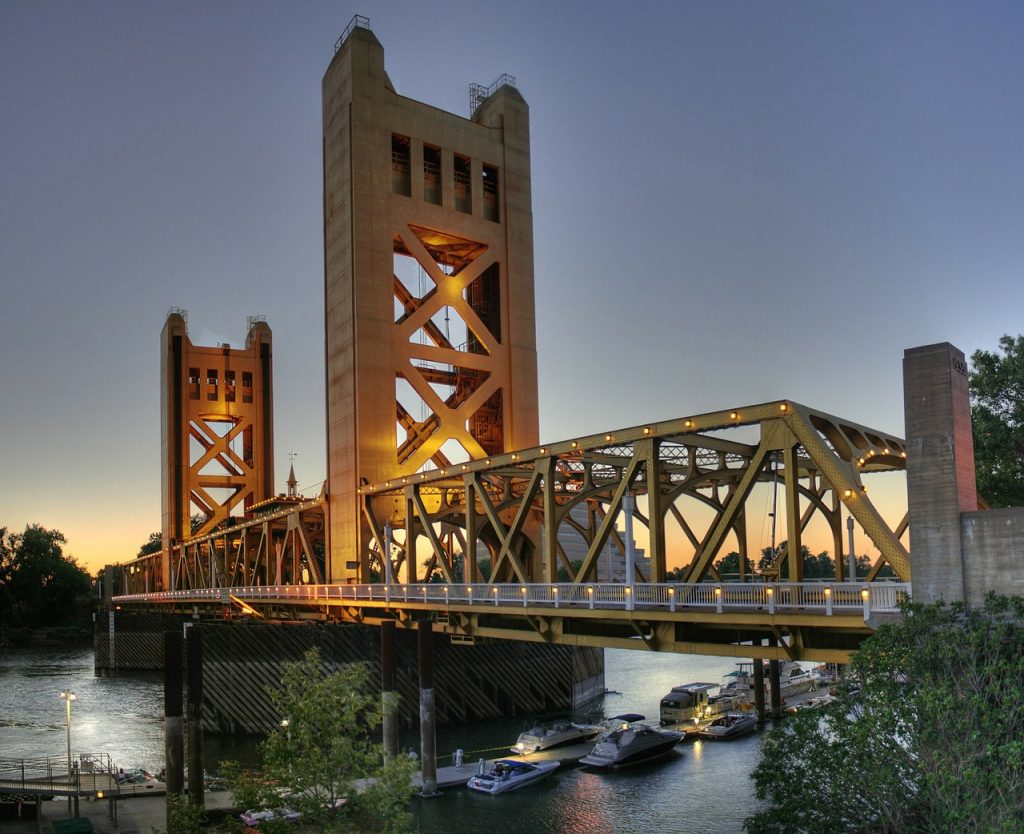 So, how are both city's set up with the job market? It's true, if a job is what you need, even in this turbulent time of workforce trouble and walkouts, both northern California towns have what you are looking for.
Employment opportunities are vast in San Francisco. According to WalletHub, San Francisco ranks #38 in the nation as the best city to find a job. Sacramento comes in much lower at #61.
San Francisco is home to numerous big businesses. These include Wells Fargo, Securitize, BNP Paribas, Gap Inc., McKesson, Dignity Health, Salesforce, Pacific Gas and Electric Company, Charles Schwab, and Visa. They also have the surrounding Silicon Valley if you wish to venture outside the city for employment.
Being the capital of California, Sacramento also has a wealth of employment opportunities as well. The State of California is one of the largest followed by Sutter Health. They also have PORAC, McClatchy, Aerojet Rocketdyne, Beutler Air Conditioning and Plumbing, Paramount Building Solutions, and SMUD.
Either city you choose, it shouldn't be too difficult to find gainful employment. The above are just a few examples of what they have to offer.
CRIME RATE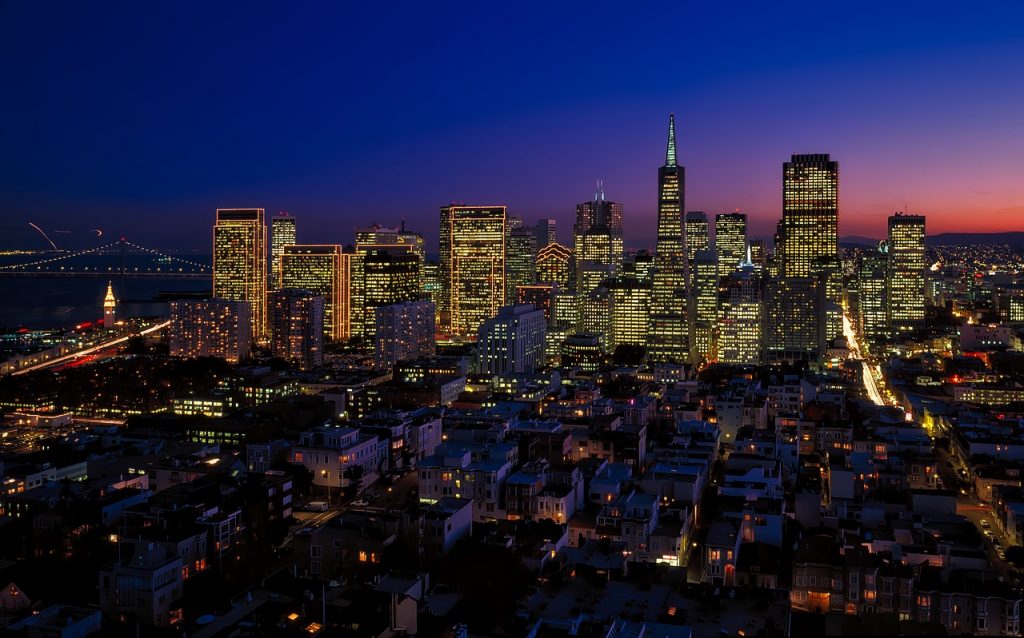 We've stated it before, and we will certainly state it each and every time we compare cities. One of the most important criteria that should be considered when looking at a possible relocation is your preferred destination's crime rate. In each and every case, the bigger the city, the more crime you will have to deal with. While the COVID pandemic took a bite out of crime in 2020, things are slowly getting back to "normal," which means those looking for trouble are starting to find it again.
We'll tackle the big city first. These numbers come from the FBI's National Incident-Based Reporting System. San Francisco reported a total of 43,533 incidents in the city. This number represents 111% over the nation's average. Violent crime hit 4,796, which is 40% above the national average. Property crime was even more robust with 38,737 incidents making up 124% above the nation's average. All in all, the city is given an "F" rating.
Sacramento's numbers are much tamer when compared to San Francisco. The FBI's National Incident-Based Reporting System says there were 17,795 crimes reported. Of those, violent crime comprised 3,547. This is 76% above the national average. Property crime was at 14,248, 40% above the average. All toll, crime was 46% above the nation's average. While the numbers were less than San Francisco, the Capital City also received an "F" rating.
Neither city reflects positive numbers when it comes to crime in the city. San Francisco's population may play a part in their bigger numbers, but both city's F ratings should be a concern.
LIFESTYLE & CULTURE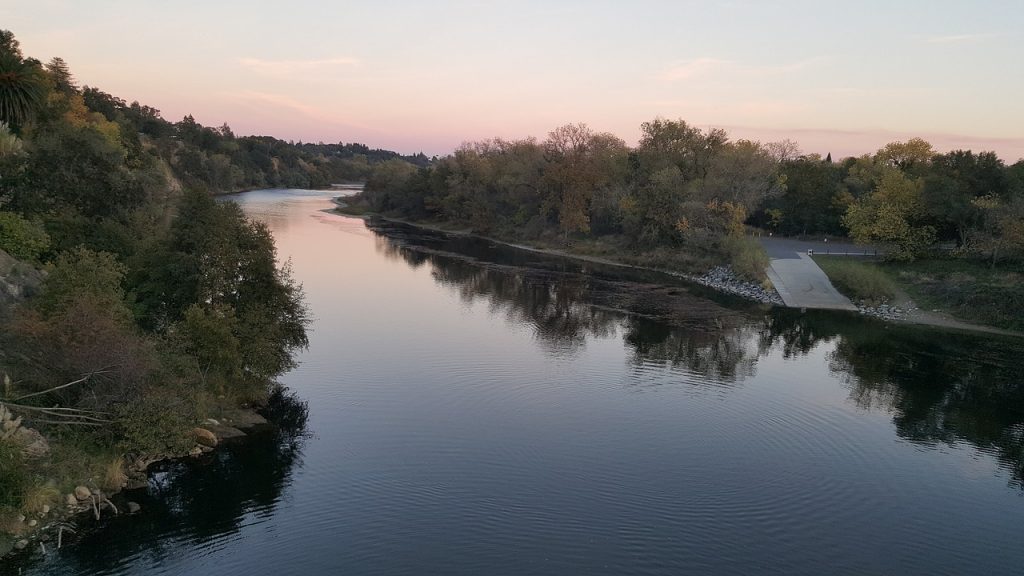 Lifestyle and culture play a big part in the makeup of each city. On the surface, San Francisco appears to have more to offer when it comes to entertainment options. They have the Golden Gate Bridge, and they have Fisherman's Warf. Those two things alone are massive draws to the city.
They also have Golden Gate Park and Ghirardelli Square for a relaxing environment and if you seek adventure, you could always jump a boat and check out Alcatraz. Union Square and Chinatown are great options and getting there can be just as fun if you jump on the Cable Car.
If you are into sports, summertime is filled with San Francisco Giants baseball games and now that the Chase Center has been built (to the tune of $1.4 billion), you can also catch a Golden State Warriors game if you like basketball.
Coit Tower and The San Francisco Museum of Modern Art are quite popular. They have an abundance of restaurants and nightclubs for each taste and if you dig hairpins turns, Lombard Street has 8 of them.
Sacramento, unfortunately, doesn't have the same depth of entertainment options as San Francisco. It's not that they are stagnant when it comes to fun, they just have much less when they compare themselves with their Bay Area counterpart.
What Sacramento has that San Francisco doesn't, is a controlled water space. The Sacramento River runs smack through the city and unlike the cold, Pacific Ocean that surrounds San Francisco, the river doesn't have to be tamed. Spring, especially summer, and Fall see an overabundance of action on Sacramento's River. Motorboats, jet skis, and river cruises are the norm on the water and the beaches along the riverbanks are typically filled with families and sunbathers alike.
Downtown shopping may not be as robust as San Francisco's, but Sacramento is making great strides in that direction. Downtown options are becoming more and more accessible, and they too have recently built a new downtown arena, the Golden One Center, for their sole professional sports team, the Sacramento Kings.
Sacramento has Old Sacramento, a throwback to the olden days when the Gold Rush was actually rushing. It's a great mix of the old west and current west with shops, restaurants, and live entertainment.
COST OF LIVING
Here is where the rubber meets the road. The numbers, when you see them, will cause you to simply ask, "Why, and how, are people moving to San Francisco?" "Out of control" can't describe the inflated cost for homes or apartments in San Francisco.
Let's start with a simple 2-bedroom apartment. In Sacramento, the median price will run you $1,947 a month. Steep, yes. But in San Francisco, a 2-bedroom pad will cost you (are you sitting down?) a wallet-busting $4,128 per month.
Now let's take a look at home prices. An average-sized family requires a 3-bedroom, 2-bath place. In Sacramento, the median price for one sits at $455,600. Again, steep. In San Francisco, though, the median price jumps up to $1,263,813. Holy San Francisco earthquake.
You will find any type of apartment you desire in each city, from chic to swank. Homes will be a bit different as Sacramento's lean more toward surviving the summer heat as they offer more homes with pools. San Francisco homes don't really need that luxury.
It should also come as no surprise that you'll find the cost of food a bit pricier in San Francisco than you would in Sacramento. Entertainment and transportation (gas) costs will also require a deeper dig into the pocket in San Francisco.
THE CONCLUSION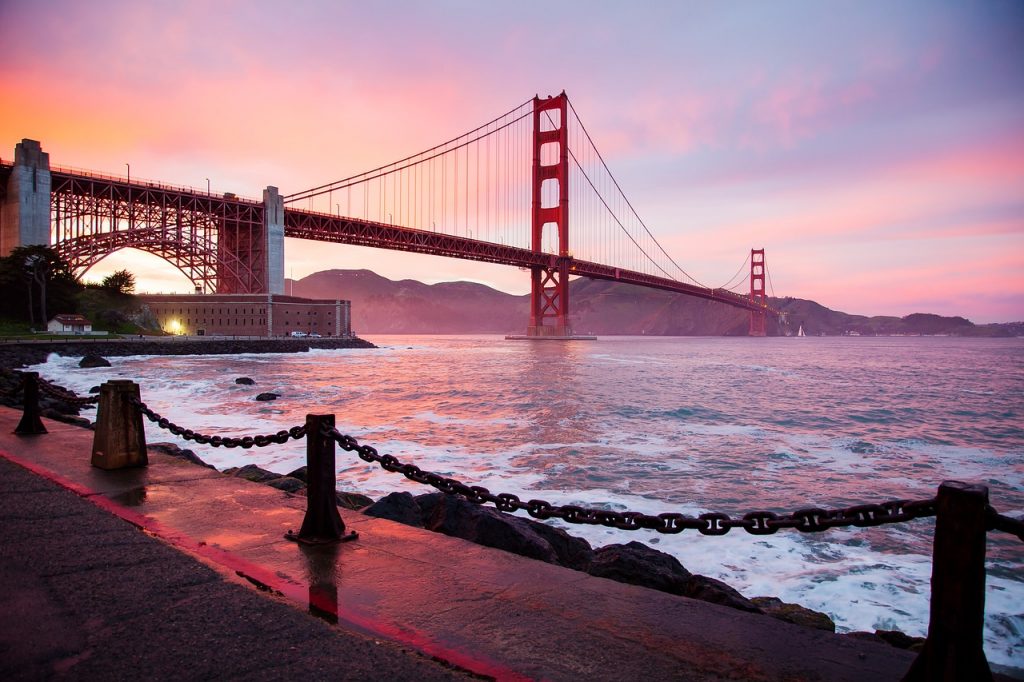 It's true. You can earn a much better rate of pay in San Francisco than you would in Sacramento, but the cost-of-living difference may not be worth the pay. Two big strikes against San Francisco would be just that, the beyond sickening housing market and the city's crime rate.
Sacramento wins hands down in every category except for entertainment. They are no slouch in that regard, but they certainly can't compete with San Francisco in entertainment options.
If you are looking for a big city in a smaller package, Sacramento is your choice. Besides, if you truly have the urge to see the Golden Gate city, it's just a short hour and a half drive from Sacramento. On that note, if you wish to get away from it all, Lake Tahoe is also a short hour and a half drive from Sacramento in the opposite direction. Sometimes, it all comes down to location.