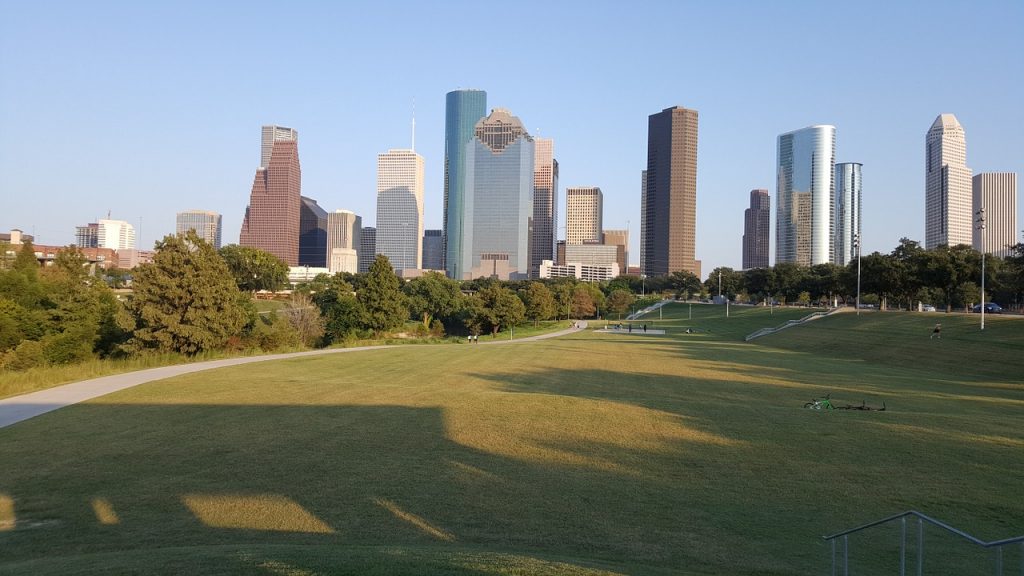 As thoughts of relocation remain high on the minds of many across the nation, the actual thought of making such a big move can be quite daunting. There are so many factors to consider; from which area of the country to the safety of the area you choose to a particular city's lifestyle and entertainment options. Texas has become a popular destination for a number of reasons which is why we are going to take a look at two more popular Texas cities – San Antonio and Houston.
We all know that everything in Texas is big. At least that is the motto Texans like to claim. For the most part, they are right. Texas can claim 268,596 square miles of land and over 29 million residents. This puts them in the #2 slot in those two key areas. They fall behind Alaska in terms of total square miles, and they are right behind California in population. But, at the rate California is seeing their people blow out of that state and relocate to other places, including Texas, those numbers may soon change.
If Texas does become a destination of interest, there are a number of great cities to choose from. We've already given you our thoughts on Dallas vs Austin, so now San Antonio and Houston are in our crosshairs.
Both offer the same Texas charm the state is known for. Both have great entertainment value. And both have the same, oppressive heat and humidity that comes blazing in from the Gulf. Houston probably feels that effect a little more than San Antonio as Houston is a short 51-mile drive away.
If either of these two great Texas cities looks to be on your list of possibilities, let's see if we can help steer you in the right direction. It's San Antonio vs Houston to see which city can lay claim to being the better one.
CLIMATE & DEMOGRAPHIC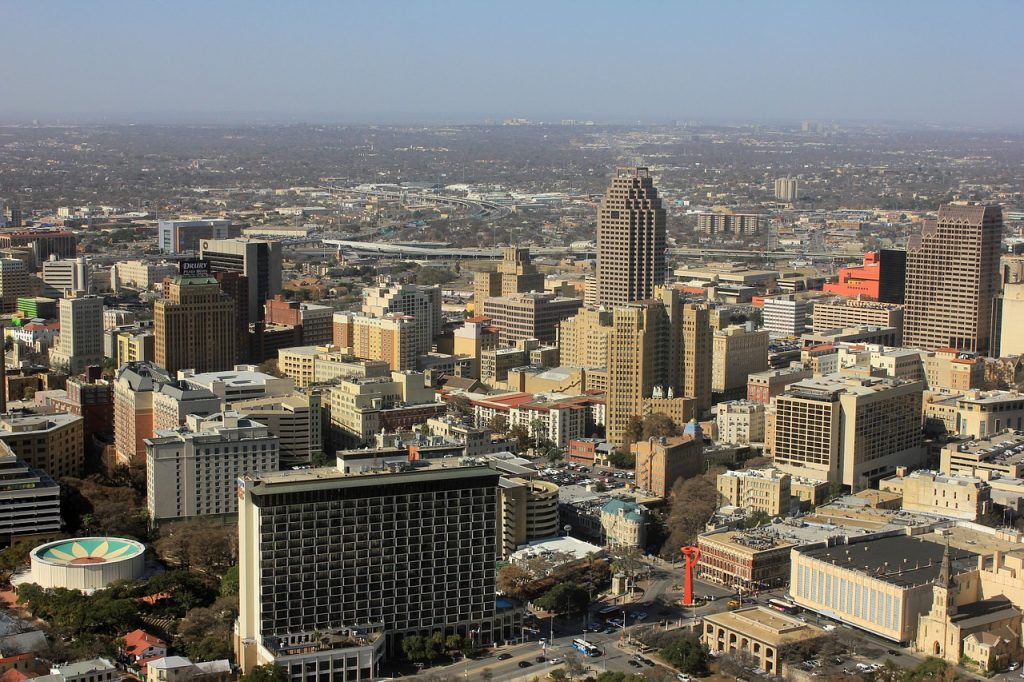 We briefly spoke about the climate in both cities, so now we are going to break it down even further. As mentioned, both cities are positioned on the far southern side of Texas. While they both enjoy their southern locales, they do not enjoy the same southern climate.
As a Texas city, it is to be expected that summer is going to be warm. In San Antonio, we can turn that "warm" to "hot," and sometimes unbearably so. "Scorching" is another way to describe San Antonio during the warm summer months. Since it is geographically located quite a distance from the Gulf of Mexico, it doesn't benefit from a cooling breeze. It is not rare to see the city's temperature hit triple digits, nor is it rare to see triple digits 10-days in a row. You have to love heat if San Antonio is your destination.
As far as humidity goes, San Antonio does have its fair share of that as well. It is not nearly as oppressive as Houston, but it sure can take your breath away when it needs to.
Houston, on the other hand, gives you the double-barrel blast of both heat and humidity. It can be quite challenging for newbies. It can also be quite challenging for those who have lived there for years. When you combine the triple digits with the warm, suffocating air coming off the Gulf, locking yourself away in an air-conditioned home is your only choice.
Another thing that has Houston residents on edge is hurricane season. They make their occasional appearance and have been known to do some massive damage.
On average, San Antonio will bless you with 220 sunny days a year. Houston will only give up 204, which is one day short of the U.S. average. July is the hot month for both cities and San Antonio sees their average temperature over 94 degrees. Houston will average 93 degrees in July. As we said, though, it is quite common that both cities will tip the 100-degree mark.
Article continues below headlines
---
Just because both cities can boast oppressive heat and humidity, it doesn't mean they are without winters. In fact, both cities can drop into the low 40's and you may even get a very rare smattering of snow in San Antonio. What they do get is rain, especially in Houston.
San Antonio averages almost 33 inches of rain per year and it doesn't need winter to make it rain. With Houston's location so close to the Gulf, it has the tendency to get what the Gulf gives – moisture. Along with the humidity, Houston sees an average of 53 inches of rain per year. The U.S. average is 38.1 inches, so bring your rain jacket if you are gaining an affinity for Houston.
If you are looking for diversity in these cities, you can't get any higher than Houston as it has been ranked by WalletHub as the most diverse city in America. Right? The website looked at a number of different factors to come up with their total score that has Houston at the top.
The factors included: Socioeconomic diversity, Cultural diversity, Economic diversity, Household diversity, and Religious diversity. They took into consideration 501 big cities across the nation. Houston got their top score with Socioeconomic diversity (96), Cultural diversity (31), Economic diversity (125), Household diversity (136), and Religious diversity (53).
By comparison, San Antonio is ranked as the 66th most diverse city. Their rankings look like this: Socioeconomic diversity (205), Cultural diversity (137), Economic diversity (143), Household diversity (92), and Religious diversity (102).
Breaking the cities down by population, Houston is the much larger of the two with a population of over 2,320,200. Of those, 57% are Caucasian, 22.6% African American, 6.8% Asian, and 45% Hispanic.
San Antonio has a population of almost 1,550,000. 80% (24% identify as solely Caucasian and not Hispanic or Latino) are White, their African American population is 7.0%, Asian is 2.8%, and their Hispanic population is at 64%.
You might not get four seasons in either Texas city, but you will get heat. Air conditioning may turn out to be your best friend.
INDUSTRY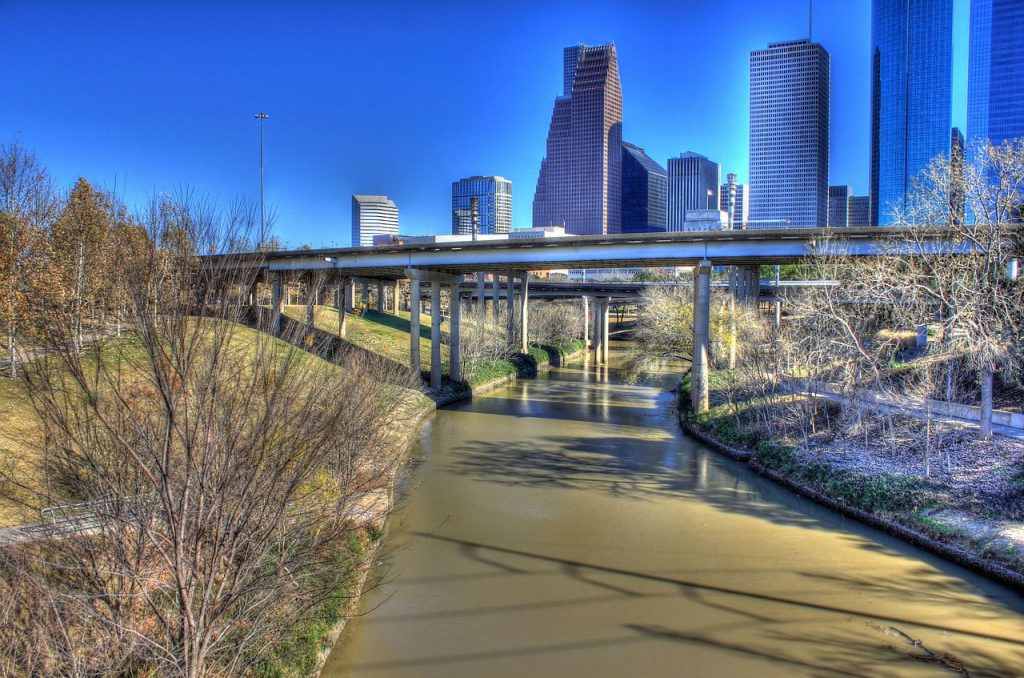 Climate alone can't be your determining factor if you are planning a life-changing move. First things first, you probably need a job. Hopefully, before making the jaunt, you already have one lined up.
Employment opportunities in each city are plentiful. We are seeing this in just about every big city and there is no difference in these. With the "is there or isn't there" a pandemic still going, the workforce has fallen to such a level that businesses are finding themselves in tough spots.
In San Antonio, the job market is growing in areas like renewable energy, bioscience, and manufacturing industries. Some of their big employers include Toyota, Valero Energy Corp., and Southwest Research Institute. They also have the homegrown supermarket chain H-E-B, as well as the Northside Independent School District and the Fortune 500 company USAA.
San Antonio has a proud military community with Lackland Air Force Base, Fort Sam Houston, Camp Bullis, and Randolph Air Force Base. While San Antonio has plenty of jobs to offer, their average annual salary sits at $47,220 which is well below the national average of $53,490. Their unemployment rate also sits below the national average.
There are many out there who think that relocating to Houston means you need to be in the gas and oil industries to get a job there. While that would be a bonus, it is far from necessary. Houston is home to over two dozen Fortune 500 companies which include FMC Technologies and Sysco. The entire Houston region was ranked the number one top manufacturing metro area in the country.
The Texas Medical Center is the world's largest medical campus and houses over 50 education, health care, and research institutions. Of course, Houston is also home to NASA's Johnson Space Center.
As far as average salary goes, Houston finds itself barely above the national average, offering $54,490 a year on average. Unfortunately, their unemployment rate is also higher than the country's average.
The bottom line here is, don't be discouraged by any of the numbers if you desire San Antonio or Houston as your Texas city choice. The job you want is there, you just have to go and grab it.
CRIME RATE
The crime rate, and rightfully so, should be a major concern when looking into relocating or even visiting. As we've said before, the bigger the city, the worse the crime. Sadly, this is the case with both San Antonio and Houston.
On the whole, the state of Texas saw its crime rate numbers take a dip in 2020, though that could be the effect of the COVID pandemic. The numbers now have come back to normal, if not above, and they are numbers that may make you avoid both cities.
AreaVibes has given San Antonio an F rating as far as crime is concerned. These numbers, which were derived from the FBI, reflect where the city stands. Total crimes rates in the Texas city are 102% above the national average. They had 11,046 violent crimes reported, which is 87% above the national average. Property crime had 67,422 reports, which puts them 105% above our country's average. These are not good numbers. Until you compare them to Houston.
In total, Houston reported 127,007 crimes. This number is a whopping 117% above the national average. Of those, there were 25, 257 violent crimes reported. This marks an astounding 183% above the national average. The Texas city's property crime mirrored San Antonio's at 105% above average. This alone should cause a major pause.
Either way you look at it, both cities need to do a much better job when it comes to protecting their citizens. You should be hard-pressed to call either city a relocation destination based on these numbers, especially if you are bringing young kids with you.
LIFESTYLE & CULTURE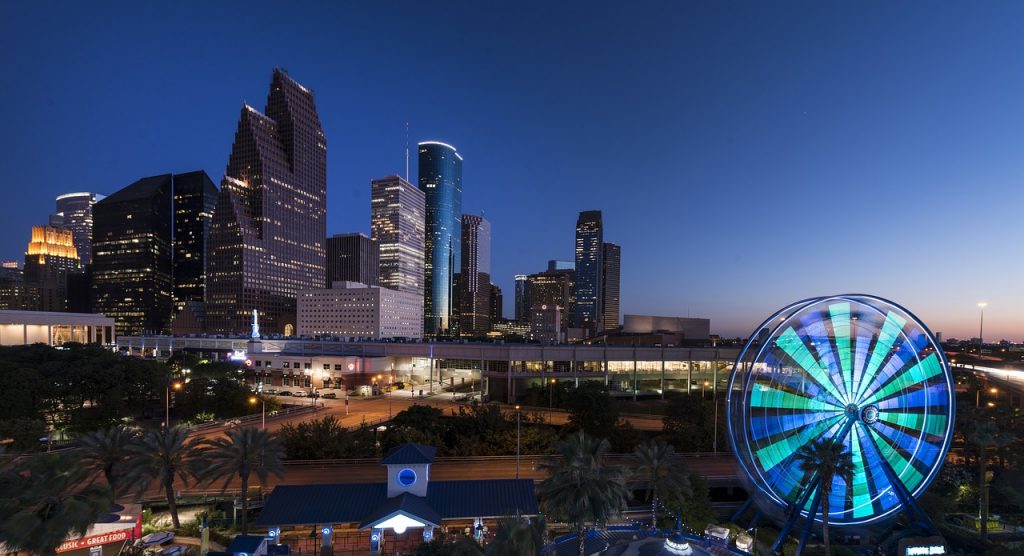 What does San Antonio have that Houston doesn't? That is a tough question to answer as both cities offer a lot when it comes to hometown entertainment for families, couples, and singles.
The nightlife in both Texas cities is plenty. Back in the day, country bars lined downtown, but as time has gone on, these cities have expanded with their music interests. Of course, country music still reigns king on those parts, but if you are looking for something different, it shouldn't be hard to find.
Of course, Texans love their food. The steaks are bigger and so are the plate portions. Both cities have an eclectic blend of restaurants, and you are sure to find something to your liking.
In San Antonio, they have major history on their side. The Alamo is situated neatly downtown, and it is a place you can't miss when you get down there. The Alamo is surrounded by the city's Riverwalk, a place where there is an abundance of food, drinks, and shopping.
San Antonio also has the historic market square at your beck and call. If you are into spooky stuff, you can even check out a number of famous haunted hotels. If you like professional basketball, then the San Antonio Spurs are your ticket to fun.
Houston can hold their own when it comes to food and entertainment and that is just in the present. The future of Houston entertainment is currently being built and a blast from their country star-filled past will be leading the charge.
The $130 million entertainment center, which recently broke ground, is being led by the once-famous iconic honky-tonk dance hall Gilley's and hopes to bring customers out for some two-steppin' fun. Country artist Mickey Gilley first opened Gilley's in 1971 and it took center stage when John Travolta introduced country dancing to the mainstream audience in 1980's Urban Cowboy.
Today, though, Houston has much to offer while it waits for the entertainment center to be completed. Bars, restaurants, and family fun are all part of the big city. They also have a number of professional sports teams to keep you entertained. These include the Houston Rockets of the NBA, the Houston Astros baseball team, and the Houston Texans of the NFL.
COST OF LIVING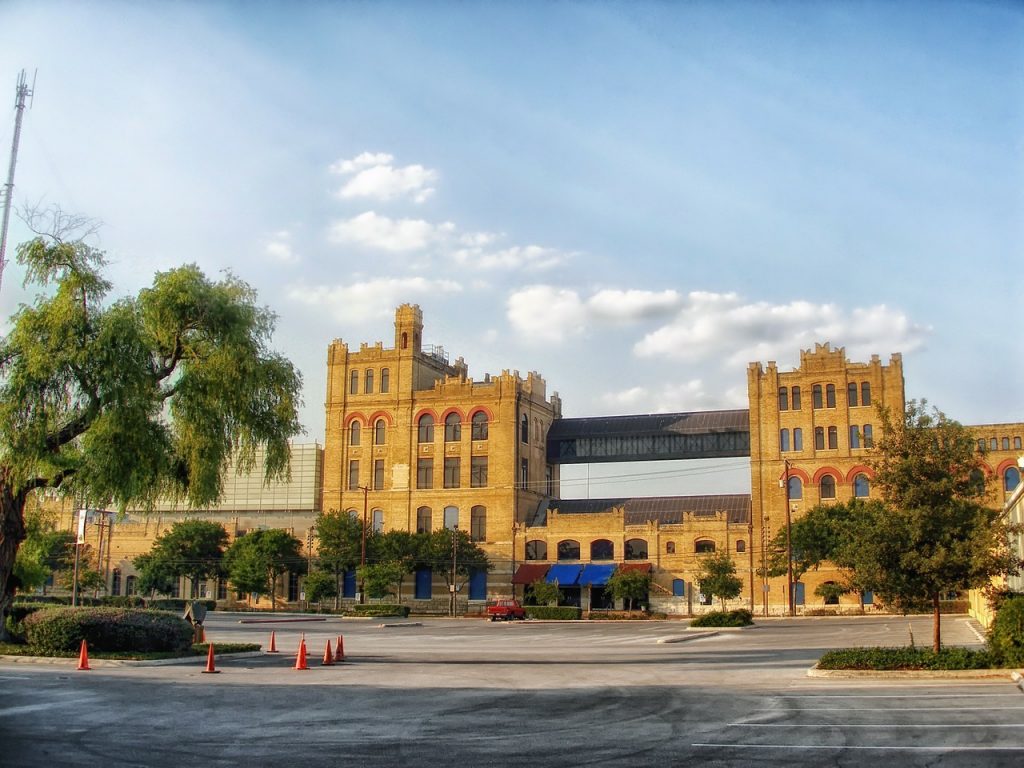 So, how affordable are these Texas cities? Houston has the size advantage, so it would stand to reason that it would be the more expensive of the two.
Nerdwallet says you may be on to something with that thought if you're in the market to buy a home. The median price for a 3 bedroom, 2 bath house in Houston will run an average of $295,289. In San Antonio, a similar home will only cost you $250, 921.
If renting is more your style, an average 2-bedroom apartment will run $1,269 in Houston. Surprisingly, the same 2-bedroom will cost you $1,276 in San Antonio. Go figure.
Both cities offer a number of different styles when it comes to apartments. You have your upper-scale apartments, and you have your family-friendly pads. San Antonio and Houston have something for everyone's tastes and budget.
Living in Houston you may see a higher salary, but you may also see prices a little higher as well. Utilities, groceries, and all-around living may set you back a little more than if you were living in San Antonio.
THE CONCLUSION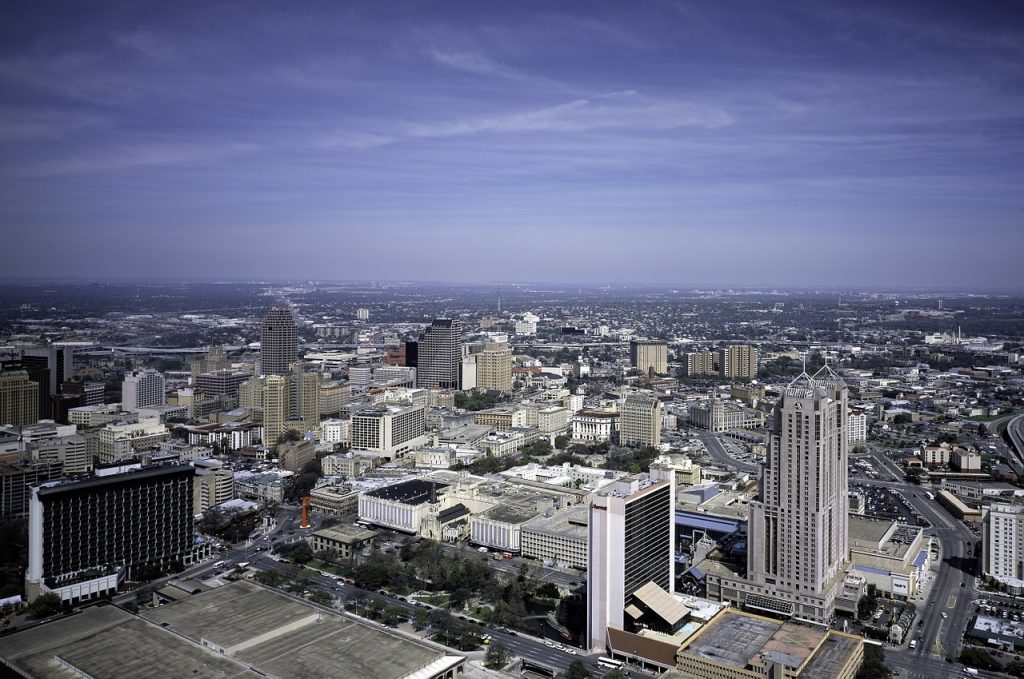 As with most choices, it ultimately comes down to preference. In this case, do you prefer hot with an added helping of hot, or would you rather have a little bit of moisture with your heat? This is a definite concern when looking at San Antonio or Houston.
Another major factor that should come into play when considering either Texas city is their crime rates. These are numbers you can't afford to shy away from. They should be first and foremost concerning, though you may not want to let them completely scare you off.
San Antonio and Houston have their benefits as well. You get that big city feel with an abundant dose of southern charm. You get a little bit of rock n roll mixed in with your country. You have Texas-sized food that is sure to satisfy even the pickiest eater. Plus, you can't beat those Texas gas prices.