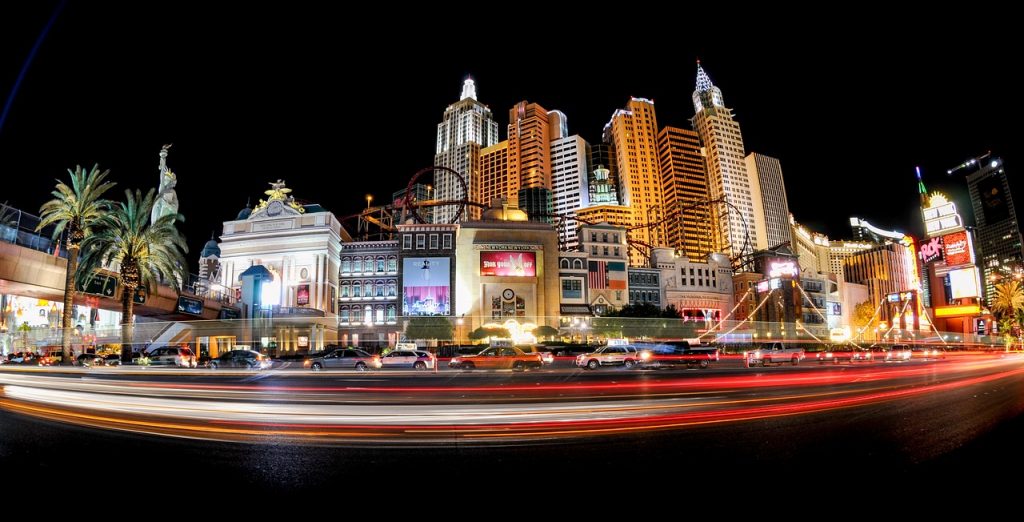 It's probably a safe bet (pun intended), that when you're thinking of places to relocate, the state of Nevada is fairly low on the list. More to the point, Sin City or The Biggest Little City in the World (Las Vegas or Reno) would be a couple of the last cities you'd want to plant roots. Although both are known as vacation destinations, it might surprise you that a deeper dive into each city may show you there is more to them than their glittery eyes.
It's true, both Nevada cities get most of their trade from the casino business. Gambling built both towns and gambling continues to be their life force. But both cities also know that it can't always be about gambling. If they desire to attract all ages and all walks of life, options are what they need. Thankfully, options are what they have.
Reno's options lean toward the outdoors. Its location has them set high in the foothills of the Sierra Nevada Mountains, right on the California/Nevada border. They are also located a little over 20 miles from another paradise, Lake Tahoe. Summer has the Truckee River and the lake, while winter has the snow and skiing in the Sierra Nevada's.
Las Vegas, on the other hand, is considered the Entertainment Capital of the World. The city was founded in 1905 but took its sweet time before it started to gain its reputation of cheap food and drinks, fun entertainment, gambling, and the mafia.
Both cities have a lot to offer. 7 hours and 440 miles separate the two and their climates are in direct contrast to one another. But there is some charm to both cities. Not everything has to revolve around gambling, as you will soon see. Would it be enough for you to consider one over the other for living purposes? Let's take a look at both Reno and Las Vegas and see which one rolls snake eyes.
CLIMATE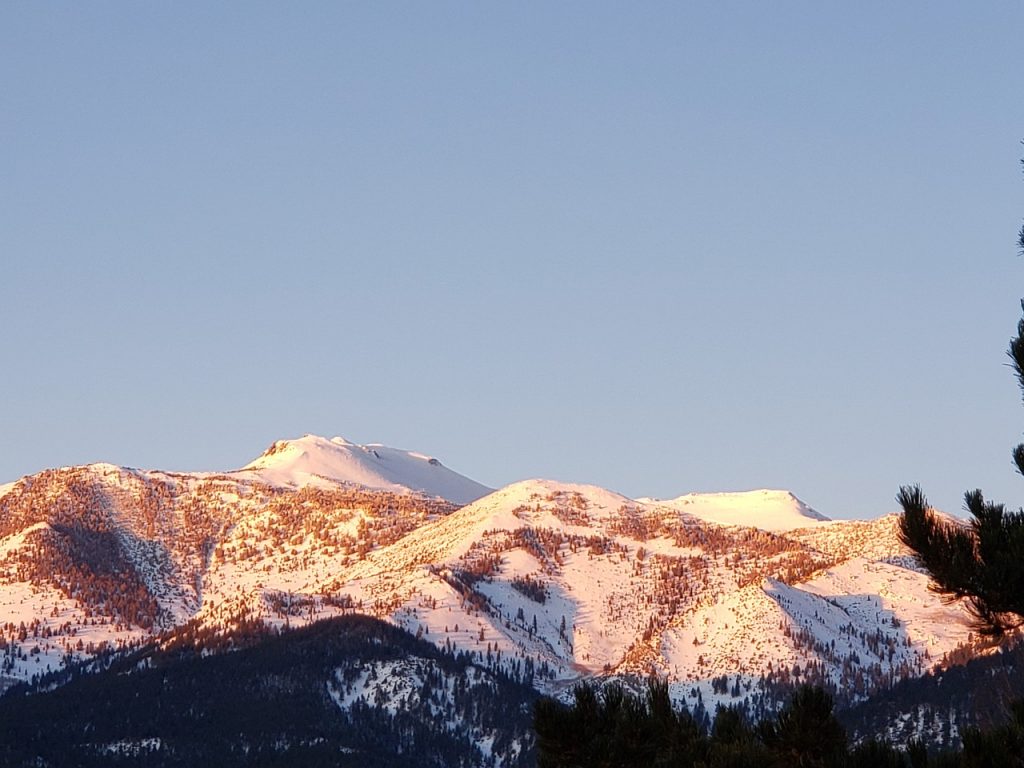 As we just mentioned, the climates of both cities are complete opposites. With Reno being so close to the mountains, their mixture of cold and sun can be quite attractive to some. Las Vegas, situated in the middle of the Mojave Desert, enjoys heat and more heat. It's a sunbathing paradise if baking under the hot sun is your forte.
Believe it or not, Reno does get its fair share of sun. The U.S. average is 205 sunny days a year and Reno bests that by plenty, averaging 252 sunny days a year. Las Vegas, as you can expect, gets a lot more sun than most places in the United States. They see the sun almost 300 days a year, a number that is only surprising because it seems low.
It's not that Reno doesn't enjoy warm temperatures, because they do. They just don't see the crazy high temps that one would see (and feel) in Las Vegas. July is Reno's warm month and will hit an average temperature of almost 91 degrees. Las Vegas loves the Mojave and its heat in July with Vegas' average right at 104 degrees. Talk about some hunka, hunka Burnin' Love.
Reno is going to get cold. That should make those who love to warm up by the fireplace very happy. January is the low-temperature month and Reno will average 23.7 degrees. Your fireplace is going to get a great workout.
Although Las Vegas sits in the Mojave Desert, it also is at an altitude of over 2,000 feet. It will cool down in the wintertime. January is also the coldest month with an average temp of 37 degrees. Yes, it can get much cooler if the conditions call for it.
There really isn't much comparison with each city when it comes to the wet stuff. Las Vegas sees minimal amounts of rain with an average of about 5 inches per year. Reno and its presence near the Sierra Nevada's will see 9 inches of rain per year. Las Vegas may grab a sniff of snow, but Reno will see an average of 22 inches per year.
If the weather is high on your priority list, Reno may be your best bet. There you will definitely get your four seasons' worthwhile not succumbing to the brutal heat that Las Vegas calls home. But if heat makes no matter to you, then Las Vegas has enough with plenty to spare.
DEMOGRAPHIC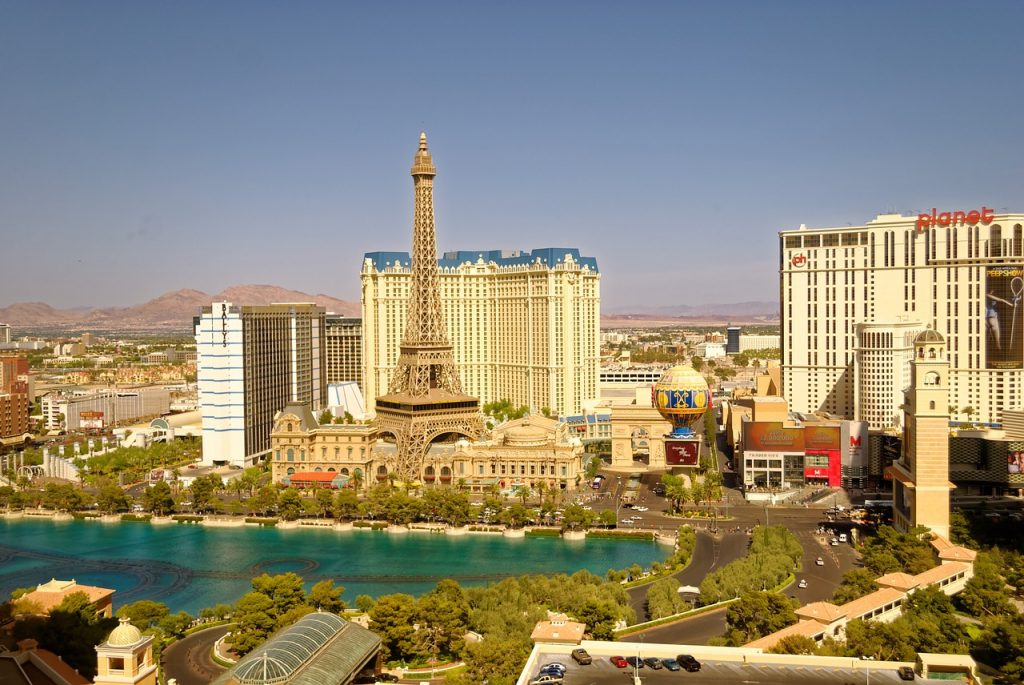 Reno didn't get its nickname as the Biggest Little City in the World by happenstance. It has a lot to offer in a little package. By little, we mean the city has a population of nearly 267,000. Las Vegas boasts a much larger population as there are 667,500 residents in the city proper. Now, if you were also to take the North Las Vegas population into account, as well as the very near cities of Henderson and Paradise, the Las Vegas region is looking at over 1.5 million residents.
Casinos tend to bring in an eclectic group of people from all walks of life. Reno has a fairly significant mixture of people, according to the U.S. census. Of their numbers they are 75.4% Caucasian, 2.8% African American, 6.7% Asian, and 24.7% Hispanic.
Las Vegas' numbers are even more diverse, which shouldn't be a surprise given how much larger a city they are. They see 61.9% Caucasian, 12.2% African American, 6.9% Asian, and 33.1% Hispanic.
In terms of breaking down each city's diversity a bit better, we went to WalletHub to get those numbers. They look at each city and break them down with measurement rankings that include socioeconomic cultural, economic, household, and religious diversity. 501 cities from across the nation were ranked and Reno came in at #224. Their numbers looked like this: Socioeconomic diversity (125), Cultural diversity (114), Economic diversity (129), Household diversity (12), and Religious diversity (467).
By comparison, Las Vegas fared much better at #93 with numbers that looked like this: Socioeconomic diversity (216), Cultural diversity (36), Economic diversity (273), Household diversity (44), and Religious diversity (418).
INDUSTRY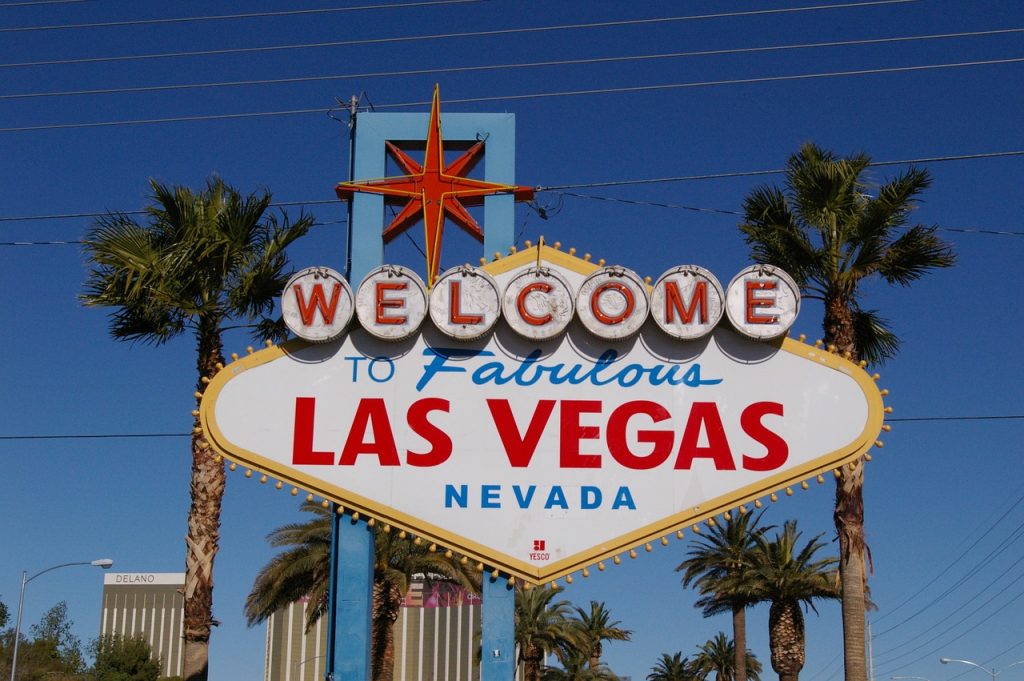 There has never been a more transient group of workers than those associated with casinos. This also means that jobs are plenty and easy to find. There are countless job openings in the casino industry in both Reno and Las Vegas. As both cities are entertainment destinations, they also offer numerous openings in the entertainment and food industries as well.
Reno has a number of casinos they call their own. Jobs can be found in any and all of them. The big ones include Silver Legacy, Eldorado Resort Casino, Circus Circus Reno, Bonanza Casino, Peppermill Resort Casino, Gold Dust West Casino, Grand Sierra Resort and Casino, and Atlantis Casino Resort Spa.
But Reno isn't just about casinos. They have a number of big businesses other than casinos worth looking into. These are Encompass Services, AMERO, Noble H Getchell Library, Washoe Health System, and Saint Mary's Emergency Department.
Of course, as most cities do, Reno also has their Amazon, Apple, Walmart, and Target relationships. You can find pretty much any type of work in the Biggest Little City in the World.
With Las Vegas being the Entertainment Capital of the World, it stands to reason that most of their job openings would revolve around casinos. You would be right. Las Vegas boasts the highest concentration of casinos as the Vegas Strip is loaded for bear. What started out with a handful has grown exponentially. The strip has, to name but a few, MGM Grand, New York, New York, Excalibur, Planet Hollywood, Aria, Paris Las Vegas, Caesar's Palace, Harrah's Las Vegas, the Flamingo, the Venetian, and Treasure Island. Those are just on the strip.
Article continues below headlines
---
Las Vegas also has the smaller casinos located off the strip as well as Freemont Street, which used to be the main Las Vegas casinos. Along with gambling, Las Vegas is becoming well known for its food. Chef Gordon Ramsey has no less than five restaurants in Vegas to include the very popular Hell's Kitchen and Gordon Ramsey Steak.
But Las Vegas isn't only a gambling town. They are home to many huge rock and country stars who show up for a residency or two. You name the act, they perform there. This means jobs in entertainment venues as well.
Beyond the food and entertainment, Las Vegas is bringing in big businesses. They are home to Johnson Electric, RGIS Inventory Specialists, the Las Vegas Metropolitan Police Department, Nevada Property 1, and Allegiant Air.
It goes without saying that jobs would be the last thing to worry about in either town.
CRIME RATE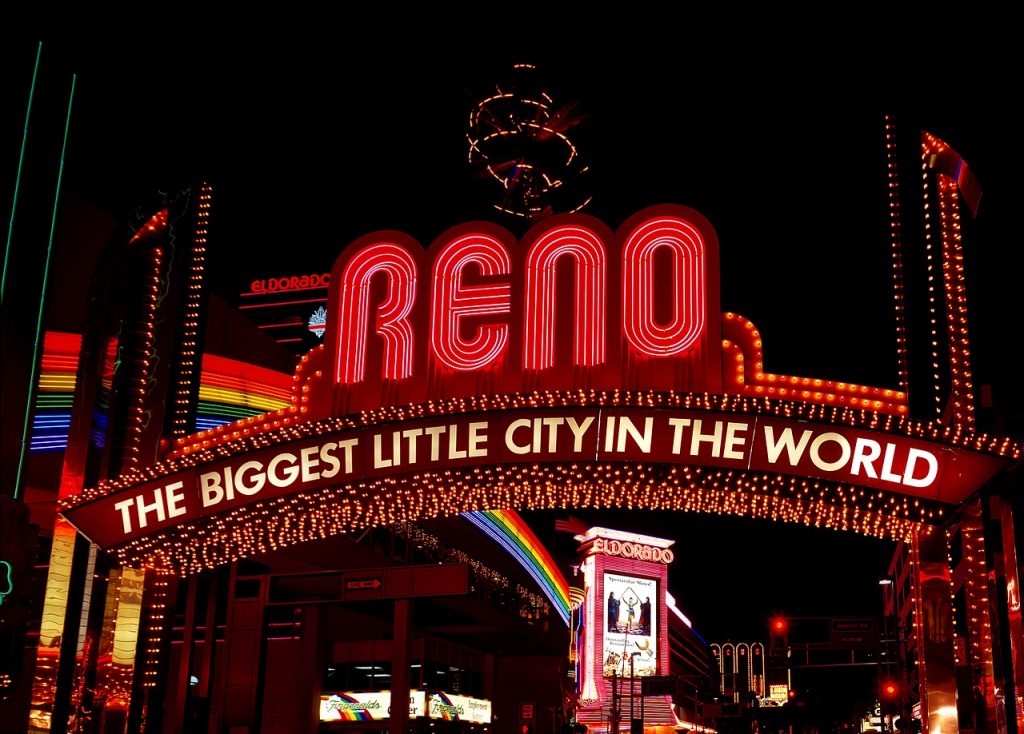 Turning from jobs and the least things to worry about to crime and one of the bigger things that need worrying. Gambling and drinking have the tendency to bring out the worst in some people and neither city is immune.
It's easy to see, in this case, how the bigger gambling city has to worry about crime more than the smaller. Let's start with Reno first.
The crime numbers come from the FBI's National Incident-Based Reporting System via AreaVibes. In Reno, there were a total of 7,024 crimes reported. In terms of total crimes, this number is 16% above the national average. Of those numbers, 5,564 were property crimes such as burglary, theft, and vehicle theft. The remaining 1,460 were violent crimes. The property crimes were 10% above the nation's average while violent crimes were 45% above average. AreaVibes gave Reno an "F" rating.
Las Vegas is by far the bigger of the two cities, but are they necessarily badder? Per AreaVibes, Sin City reported 46,360 total crimes. This is surprisingly only 17% above the national average. Of those, 37,426 were property crimes which are 13% above the country's average. There were 8,934 violent crimes committed, 36% above the national average. Las Vegas, too, received an "F" rating.
Are these numbers enough to scare you off from one city or the other?
LIFESTYLE & CULTURE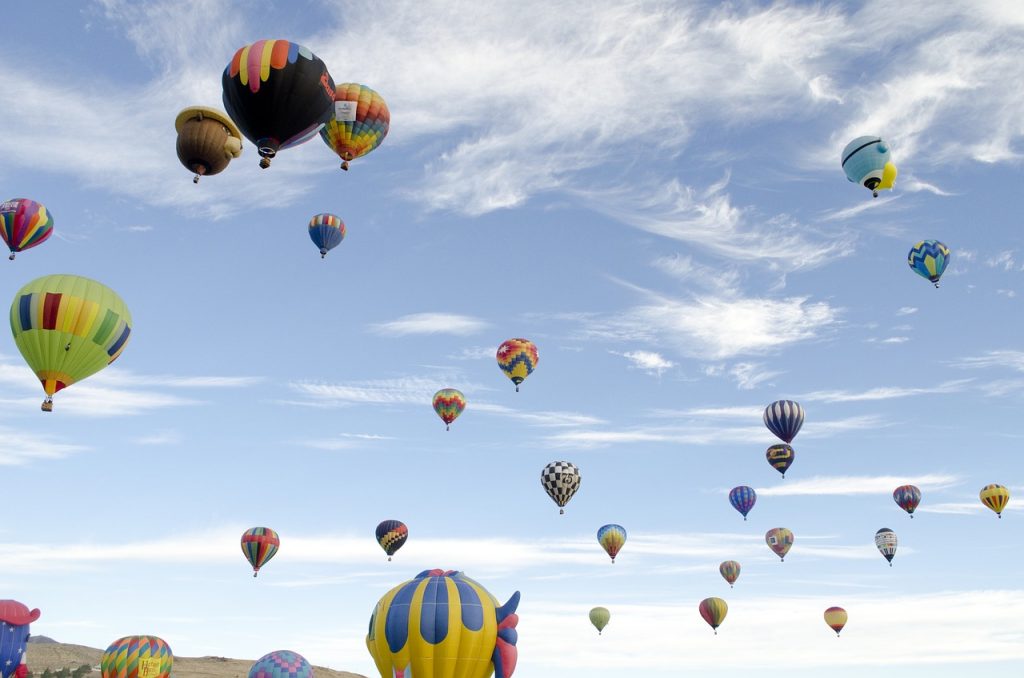 Yes, the lifestyle and culture of a particular city can either attract or repel. Obviously, it all comes down to how one chooses to view it. Take for instance Las Vegas. For the most part, the only thing that comes to mind when the city name is brought up is nightlife, drinking, and gambling. Quickie weddings make it a drunk couple's delight. You can say the exact same thing with Reno, only on a smaller scale.
Is there anything else to do in those two cities besides gamble? The short answer is yes. The longer answer, for Reno, is that they have plenty to do for the young ones and those who do not wish to drop a cool $100 on the blackjack tables. They have the National Automobile Museum, which is one of the country's top car museums. They also have the Truckee River Walk which is located in the Riverwalk District of downtown Reno. There you will find many shops and eateries to your liking. During specific times of the year, you will also be able to see the Reno Air Races, always a popular event. If you love animals, Reno also has the Animal Ark, a nature center and wildlife sanctuary.
The list of things to do for families in Las Vegas is endless. The city finally realized that they could attract a whole different crowd by offering fun things for the little ones, and so they did. Not only have they brought in popular attractions into their casinos for kids, but they also have them scattered around town as well.
Las Vegas is also becoming a sports mecca. The UFC is big in the city as that is where it was born. A couple of years back, the National Hockey League brought hockey to town with the expansion Las Vegas Knights and they have been a smash hit since taking the ice. Now, though, the big draw is the Oakland/Los Angeles/Oakland and now Las Vegas Raiders. Las Vegas opened their arms to the Raiders football team and although their first season was marred by the pandemic, so no fans were allowed in the brand-new $2 billion stadium, this season has seen it open for business and Las Vegas has rewarded the Raiders with sellouts. Now, the Raiders have to do their part and start winning some home games.
There is nothing you can't find or fun you can't have in either city. Both were built for exactly that and both come through on a big scale. Obviously, Las Vegas has the pull and wherewithal to dwarf any city in terms of entertainment value, so if we are comparing the two, which we are, Vegas wins hands down.
COST OF LIVING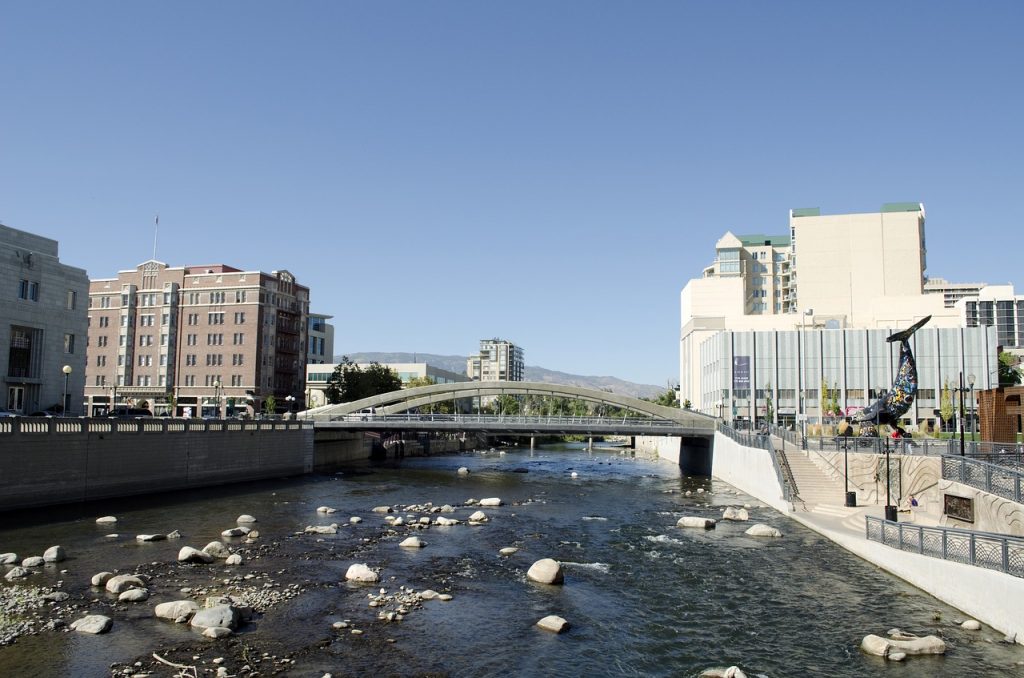 So, with all these entertainment options, the fact that both cities are vacation destinations means they have resorts, hotels, spas, and everything in between, just how expensive is it for the locals or those who desire to move to either city?
We aren't going to lie; things can get a little pricey. Of course, locals have the ability to find places where cost isn't jacked up for the high rollers. Believe it or not, if we are looking simply at housing, you are going to find it more expensive in Reno.
Apartment rentals alone will cost you more in Reno. According to Numbeo, a one-bedroom place in Reno will average $1,437 a month while in Las Vegas, the same one-bedroom will average $1,224. A three-bedroom place will cost you $2,473 in Reno while in Las Vegas a three-bedroom will run $1,992.
If you really wish to plant roots and purchase a home, you are going to see an even bigger difference between the two cities. The median cost for a home in Las Vegas will set you back $334,000. In Reno, the number was more shocking. The median price in Reno is $509,200.
The utilities in both cities are going to run a bit higher than the norm. A night on the town will definitely cost you a lot more in Las Vegas than in Reno, but that is only if you decide the Las Vegas strip is where you want to spend your evening out. Restaurant prices on the strip are out of control.
THE CONCLUSION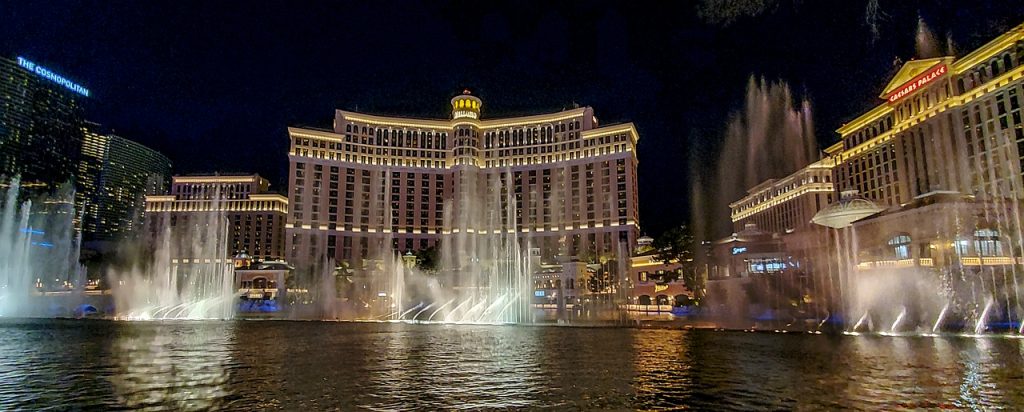 Sin City or the Biggest Little City in the World. They are very much the same and they are very much different.
As with all places, it comes down to preference and with both of these cities, there are enough differences that the decision may not be as difficult as one would think. If you prefer a mountain-type atmosphere and love the outdoors with their different seasons, then Reno has what you are looking for.
If dry heat, and we do mean heat, is what you crave, then Las Vegas is your ticket to happiness. The city has so much more to offer in terms of entertainment than Reno you'd probably never run out of things to do.
Big or small, hot or cold, the state of Nevada offers both. Just make sure you keep a good eye on your wallet as lady luck sometimes can be a cruel thing.