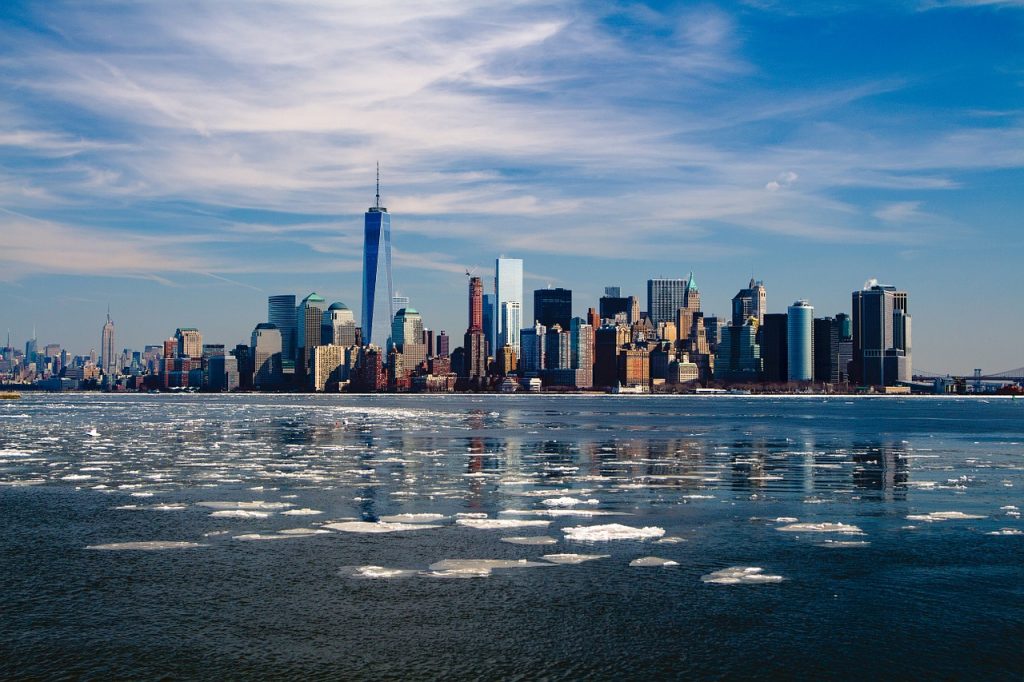 Bright lights, big city – New York has it all. It is easily the most populous place in America and one of the most popular as well. But as popular as NYC is, many may not be aware that the city itself is comprised of five boroughs. The names of these boroughs are also well known, but the simple fact that the five make up New York City might be something lost in translation.
So, what if New York City was a destination? Not as a place to visit, but as a place to live. Which of the five boroughs would be the better place to settle?
THE NEW YORK FIVE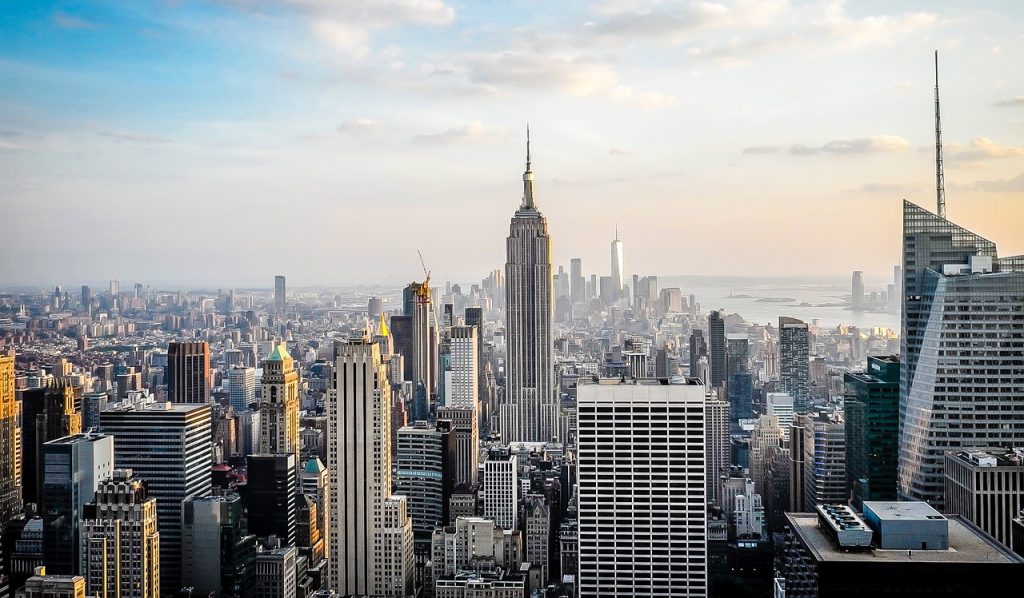 The state of New York's history goes back to when it was settled around 1624. It was until 1898, though, that New York City was split into the five boroughs we know today. They are Queens, The Bronx, Brooklyn, Staten Island, and Manhattan.
What exactly is a borough, you ask? The easiest answer is that a borough, as it pertains to New York City, is a municipal corporation. It is formed when a county is merged with populated areas inside of it.
Looking at the "Five" and what may make one more preferable to the other, one thing that many will have issues with would be the notorious NYC traffic. Obviously, there are areas where traffic is way denser than others, but no one gets off the hook. Trying to drive through any of the five boroughs and you will be dealing with some form of a massive traffic jam.
Another "generality" that would be consistent with the five boroughs would be the weather. Although the five boroughs sit in different parts of the city, you can rest assured that the climate is virtually the same. In fact, the only true difference between the five is the average number of sunny days. The Bronx and Queens, inexplicably get on average of 200 sunny days per year while the remaining three (Staten Island, Brooklyn, and Manhattan) all average near 230 days.
When comparing the cold and wet as well as the heat, all five hit the same marks. Average rain is between 46 and 48 inches, average snow settles in anywhere between 24 and 27 inches. The city gets a good amount of humidity in the summer that affects all five boroughs, and their average high temperature comes in July at around 85 degrees.
So, if you're looking at weather as your decision-maker, you're probably going to have to look a little deeper. We are here to help. Let's take a look at each borough on their own, then give you our thoughts on which may be best.
QUEENS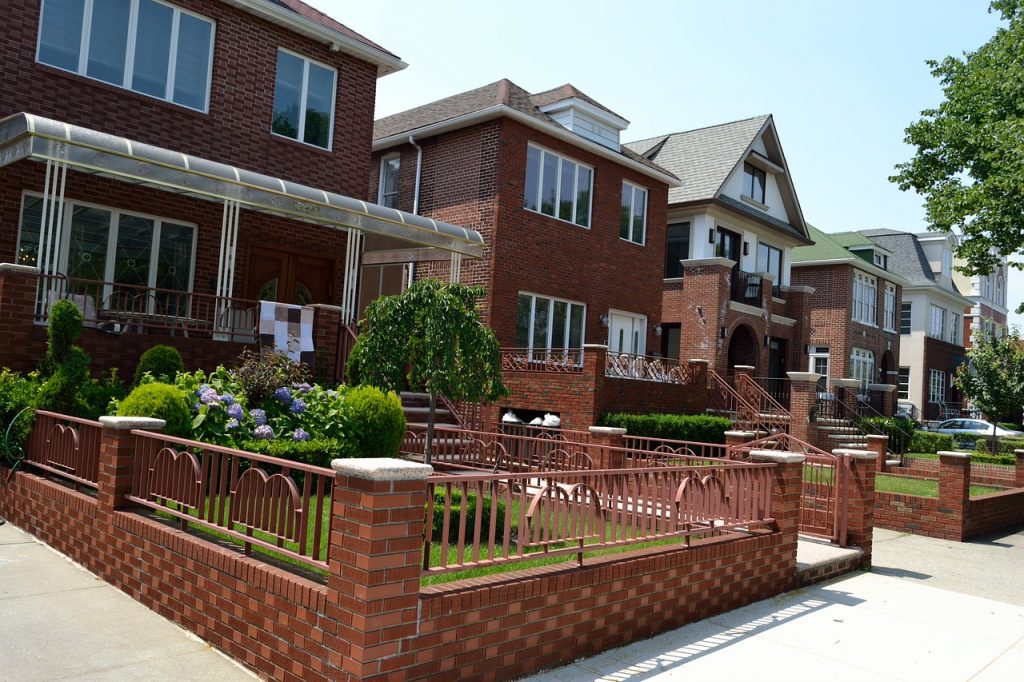 Demographic – As far as size goes, Queens is the biggest of the New York boroughs. But inside its 178 square miles resides close to 2,288,000 people, making it the second-most populous borough of the five.
In terms of racial diversity, Queens offers a great mix of people. Hispanics make up 28% of their population. 25.3% are Asian, 25% are Caucasian, and 17.2% are African American. Jackson Heights is particularly known for its large Colombian population and boasts some of the most delicious authentic Colombian cuisine in the entire city.
Industry – What, exactly, is the job market like in Queens? Well, like most of the country, jobs are there to be had. Queens industry doesn't have one sole focus, but many. Some of the bigger employers within Queens are Daimler Manufacturing Company, Uovo, Queensboro Corporation, Firstrade Securities, E. Gluck Corporation, and JetBlue.
Article continues below headlines
---
Crime Rate – Reputation is everything when it comes to New York. Unfortunately, as big as the city is with the five boroughs, crime is always a major concern, as it well should be. If you are bringing a family to the east coast, these numbers are especially important.
The latest Queens crime report from Neighborhood Scout shows that there was a total of 37,145 crimes in the borough. Of those, 27,181 were property crimes while almost 10,000 were violent crimes. Violent crimes include murder, rape, robbery, and assault. Queens' violent crime rate of 4.42 per 1,000 residents was more than the U.S. median of 4. Needless to say, if Queens is where you want to hang your hat, a good home and auto security system would be a wise investment.
Cost of Living – Along with the crime rate, the cost of living ranks high on where you can afford to live. New York, in general, is one of the more expensive states to live in. Queens falls somewhere in the middle when comparing the five boroughs.
A 2-bedroom apartment is going to run you, on average, $2,854 a month. What condition this two-bedroom place would be is another story. If you were looking to purchase with your family in Queens, a 3-bedroom, 2-bath home would run you almost $840,000.
THE BRONX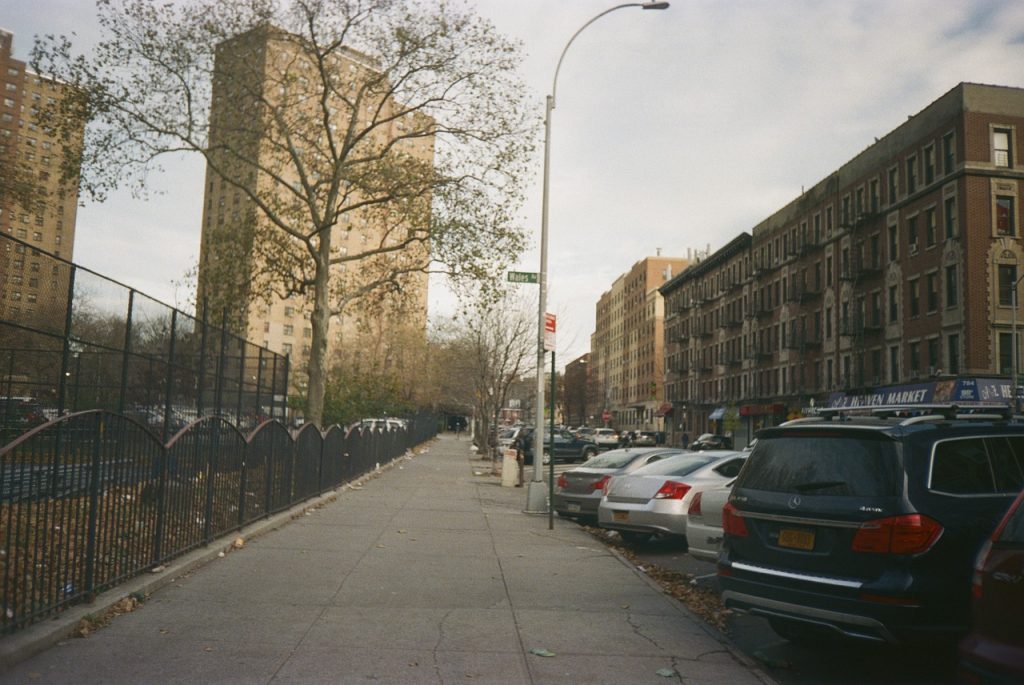 Demographic – Now we come to the Bronx. Home of the New York Yankees. The Bronx is the northernmost borough of the five and is one of the most densely populated counties in the nation. The Bronx enjoys an area consisting of 57 square miles that hold 1,435,070 residents. "Cramped" is a word best describing the borough.
Racial diversity is also quite evident in The Bronx. 45.8% are Caucasian, 43% are African American, and 4% are Asian. The Hispanic population is also very well represented with 54% of Hispanic origin.
Industry – Like the other four boroughs, the job market is ripe for the picking. The Bronx is home to some big companies that include Google, McKinsey & Company, Meta (which used to be known as Facebook), Apple, New York and Columbia Universities, Pfizer, and if banking is your trade, they are also home to Capital One and American Express.
Crime Rate – Again, one of the more major concerns when deciding if New York, and specifically The Bronx, would be a place to call home. On the Neighborhood Scout rating system, which rates cities from 0-100 with 100 being the best, The Bronx sits at a 19 rating, making it safer than only 19% of the big cities in the nation.
Their recent report showed that there was a total of 37,213 crimes reported in The Bronx. Of those, 25,054 were property crimes and 12,159 were violent crimes.
Cost of Living – The Bronx is one of the more affordable places in New York City to call home. Rents vary when it comes to both apartments and homes and though both can be found, be sure to do your due diligence when finding your place. Location and safety are always key ingredients.
On average, you can find an apartment in the Bronx for around $1,800. You will very seldom find rents below the $1,500 mark and if you do, again, check the location. Homes are also more affordable in The Bronx with their median prices sitting at $354,000.
BROOKLYN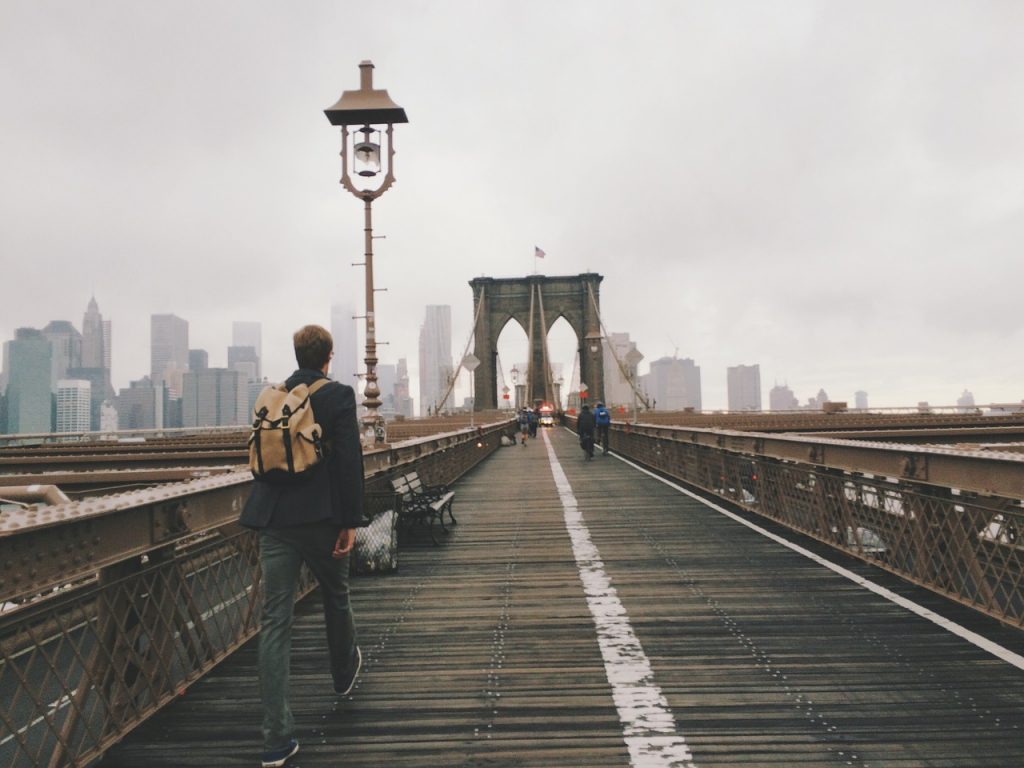 Demographic – Of the five boroughs, Brooklyn can lay claim as being the most populous as well as the second largest. The latest numbers on the population of the borough have it sitting at 2,736,074 which is a big 9.2% jump from the 2010 census count.
Of their population, 49.5% are Caucasian, 35.8 are African American, 11.3% are Asian, and 19.8% are Hispanic, though almost 14% Caucasians consider themselves to be amongst the Hispanic population as well.
The Brooklyn neighborhoods are well-known to be some of the most diverse in our nation. 13 different languages are spoken throughout Brooklyn that also reflect on the many different neighborhoods that house these languages.
Industry – Brooklyn has a number of big businesses where work can be found. The New York City Department of Education calls Brooklyn home as does the big NY retailer Rainbow Shops. Medically speaking, Brooklyn also has a few big companies as well. They are Girling Health Care of New York, Inc., Metropolitan Jewish Health Systems, and the Brooklyn Plaza Medical Center.
Food also has a big business in Brooklyn with Luke's Lobster a major player. As with any city or borough, the job market is ready, willing, and able. If Brooklyn looks to be your end goal, finding a job to your liking shouldn't be difficult.
Crime Rate – Comparatively speaking, the crime rate in Brooklyn falls right in the middle of the five New York City boroughs. On the Neighborhood Scout rankings, Brooklyn grabs a 26, making it safer than 26% of large U.S. cities.
Brooklyn reported a total of 54,727 crimes. Of those, 39,316 were property crimes. The troubling number is the 15,411 violent crimes reported. This put Brooklyn's violent crime rate at 6.02 per 1,000 residents, far outpacing the entire state's violent crime rate of 3.59.
Cost of Living – As Brooklyn has been trying to clean up its act by bringing in bigger businesses and sports teams (the Brooklyn Nets being one), they have also seen their cost-of-living jump. Of the five boroughs, Brooklyn's median home price is the second most. While you can definitely find something less expensive, the median home price in Brooklyn, according to Point2home, sits at a robust $835,000.
If homes are going to be in your price range, an apartment will have to be your consolation prize. Unfortunately, the median price for an apartment in Brooklyn will run you $2,950 per month. Good luck if you're single. Combined income looks to be the way to go.
STATEN ISLAND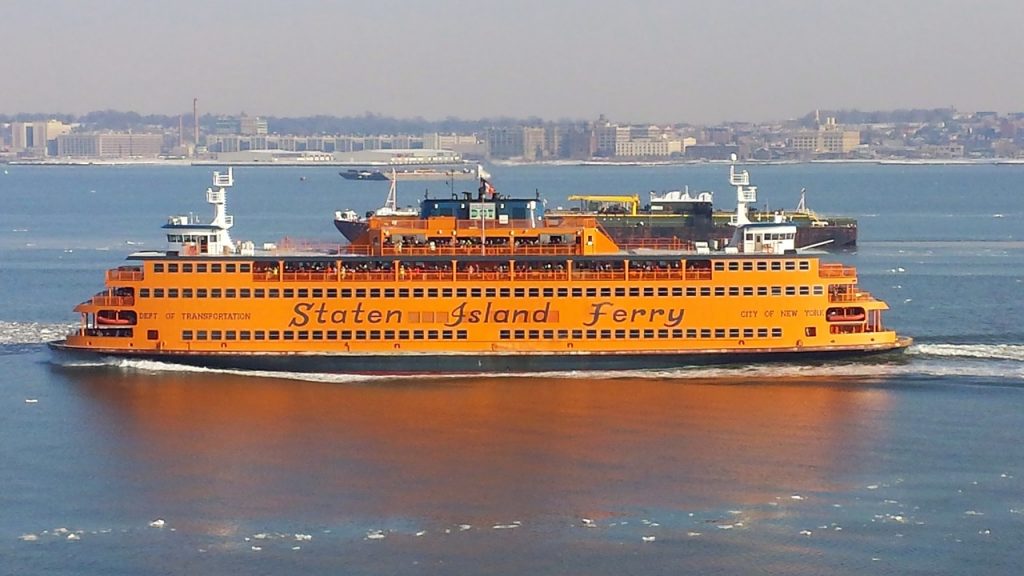 Demographic – On the map of New York City, Staten Island is the furthest south of the five boroughs. AS it is an island, and still considered to be part of New York City, it gets it separation from NYC by way of the New York Bay, and to its nearest neighbor New Jersey by the Kill Van Kull and Arthur Kill tidal straits.
As far as population goes, Staten Island is the smallest, calling only 474,893 as full-time residents, despite its 59 square miles making it the third-largest of the five. Staten Island's population is not as eclectic as Queens, or The Bronx, or Brooklyn. 65% are Caucasian, 10.6% are African American, 7.5% are Asian, and 27% are Hispanic.
Industry – Staten Island may not have the overwhelming population as the other four boroughs, but it does have just as robust a job market. If you are looking for big companies to work for, Staten Island has the Staten Island University Hospital, the Duane Reade drugstore chain, Metro One LPSG, NYCT, and Key Food.
Of course, if big business doesn't suit your particular set of skills, Staten Island has plenty of other options from restaurants to media and entertainment.
Crime Rate – We go back to Neighborhood Scout to get the crime rate numbers for Staten Island and if this is where you plan on hanging out, the crime rate is getting much better. Of the five boroughs, Staten Island is the second best.
According to Neighborhood Scout, Staten Island reported 6, 973 total crimes. Of those, 5,213 were property crimes while 1,760 were violent crimes. This gave Staten Island a 42 rating, making them safer than 42% of the big cities across the country.
Cost of Living – With Staten Island offering a smaller population, you would think rental and sale prices would be sky-high. They actually are not.
Point2Homes is saying that the median price for a home on Staten Island sits at $590,000. Yes, in some states that is an exorbitant price, but for New York City, that is actually pretty good. Still, if the cost of a home is scaring you off, apartment rentals look to be fair as well. You can expect to pay anywhere from $1,600 for a decent place.
MANHATTAN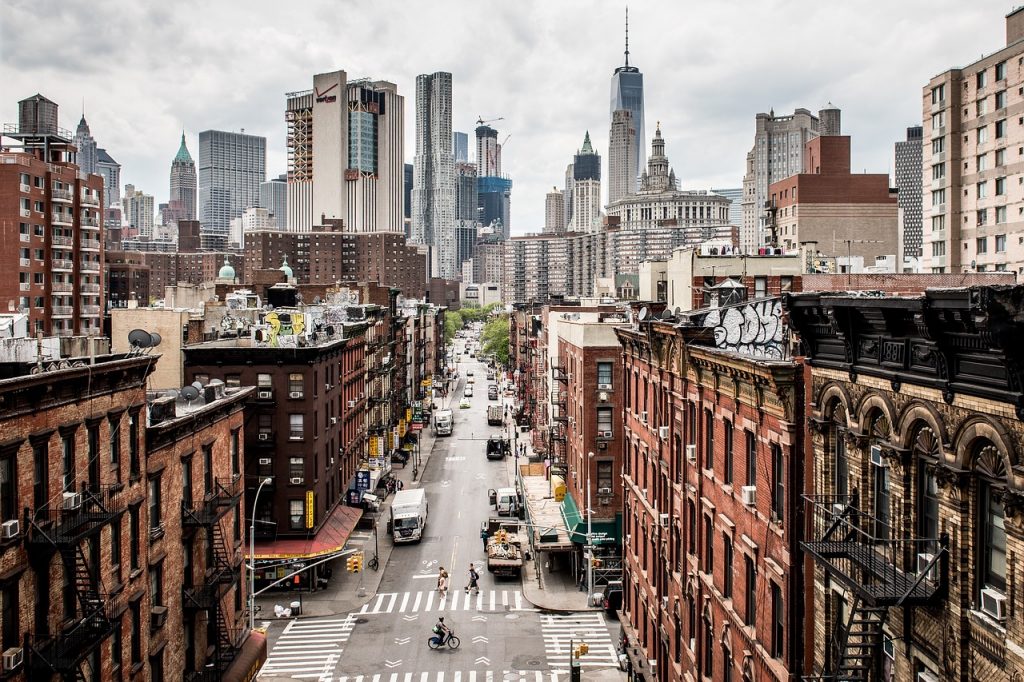 Demographic – To many, Manhattan is the jewel of the city. It offers the most, although it is by far the most cramped. But big money is the winner in Manhattan as a simple stroll amongst the skyscrapers and down along Fifth Avenue will tell you.
For the bulk of its population, which runs close to 1.7 million, Manhattan is surrounded by the Hudson, East, and Harlem Rivers and these are not small bodies of water. Manhattan also has some land on the mainland and a few small islands.
Manhattan, like the other four boroughs, owes its existence to the diversity of the region. They are comprised of a great mix of Caucasian, African American, Asian, and Hispanic. Manhattan, believe it or not, also has its ties to religion. Over 36% call themselves Catholic, Jewish is 20.5%, Protestants are 9%, with 2.5% Muslim.
Industry – As far as industry and jobs are concerned, Manhattan is a financial dream market. Wall Street calls itself home in Manhattan so you name a financial institution, and you will find it there.
Not only is Manhattan rife with financial institutions, but it is also home to Broadway and Madison Square Garden. Some of the other big names, including financial institutions, in Manhattan, are JPMorgan Chase, CitiGroup, ABM Industries, Pfizer, Philip Morris International, Sony Corporation of America, and Genpact International.
If it is a job you are searching for, Manhattan has the opportunity. With the numerous restaurants, eateries, bars, and other smaller entertainment venues, finding a job may be the least of your worries.
Crime Rate – There is no way around it – Manhattan is filled with people. There aren't many places, if any, where you won't have people around you, in your personal space, on the streets, at work, wherever you decide to shop, it can get overwhelming. And with the overabundance of people, crime is sure to follow.
Neighborhood Scout has Manhattan with a 26 ranking. Of the 34,806 total crimes reported, 26,158 were of the property variety while 8,648 fell into the violent crime category. Too bad they don't keep track of the thievery on Wall Street as well.
Cost of Living – If you see Manhattan as your next place to call home, you better make sure you bring a buttload of money with you. Manhattan is the most expensive place to live in our country, yes, even worse than Los Angeles and San Francisco in California.
First off, not many own their dwellings. Only around 20% of people living in the borough live in owner-occupied housing. After the Bronx, this number represents the second-lowest rate of any county in the U.S.
Why is it bad, you ask? Well, the median price for a home in Manhattan is $1,100,000. That is the average. Many go for well over $2,000,000. If you are looking for a rental instead, they mainly are apartments and their median price per month is $3,870. Again, that is the average. A nice place is going to fetch you well over $5,000 a month.
FINALLY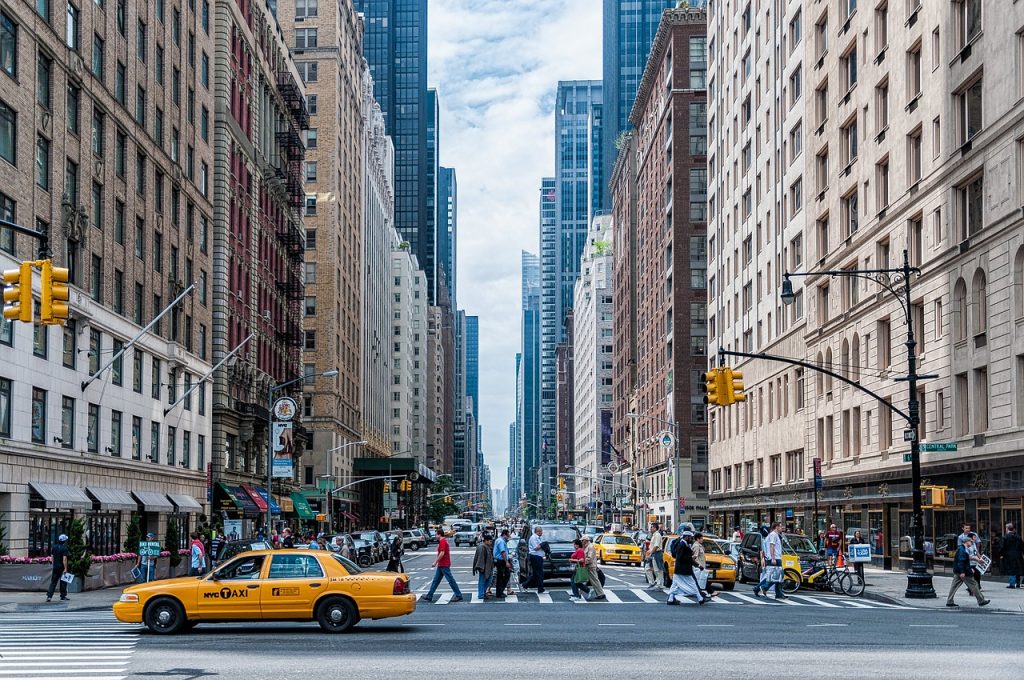 One thing we have yet to get into is the lifestyles and entertainment values of each borough. They are so vast and numerous, it'd be hard to list. Just know that each borough has ample opportunities for entertainment.
The one simple beauty of New York City is the mixture of people and their cultures. What you see in The Bronx, you don't see in Manhattan. What you get in Queens or Brooklyn, you may not get on Staten Island. But when you combine the five boroughs, you get it all.
Obviously, if money is no object, then Manhattan would be the easy choice. Manhattan is the financial and entertainment hub of the city. They have Broadway, Wall Street, and Central Park. There are more one-percenters in Manhattan than in any other concentrated area in the country. For this reason, they are also the most expensive place in terms of cost of living in the United States as well.
If raising a family is more your style, avoid Manhattan. Brooklyn and The Bronx do have some decent areas but finding a place in those sometimes can be tricky and very difficult. Brooklyn Heights is a wonderful spot to raise the kids, but prices are out of sight expensive. However, Queens, especially as you get closer to Long Island has much more of a suburban feel and a family-friendly atmosphere. It wouldn't hurt to check out some queen neighborhoods like Forest Hills, Bayside, or Whitestone if finding a good place to raise the kids is your top priority. Staten Island also boasts many neighborhoods with single-family homes and condos, in many ways it mirrors some towns in New Jersey just across the water.
All in all, New York City is a great place. Now, if it's for a visit or a permanent place to reside is all up to you. Each borough has its pros and each has its cons. The main drawback that tends to be the sticking point for those looking to relocate is the crime rate in each borough. Locals who live there seem to roll with the punches, so to speak, as people in other big cities do.
New York City, though, is not for the faint of heart. Speed is the game there as everything moves at a much faster pace than many of us are used to. But if New York City is it, you have five boroughs to choose from. Give them all a look and choose wisely.