A white tea shot includes vodka, peach schnapps, lime soda and sour mix.
Don't let the name, White Tea Shot, fool you because it's not what you think unless you have imbibed one of these tasty drinks before. There isn't any "tea" in a White Tea Shot, though there is plenty of alcohol. So, what is a White Tea Shot, what do they taste like, and just how potent are they? Let's shake a few and see how smooth they go down.
A WHITE TEA SHOT IS AN ALCOHOLIC DRINK GAINING POPULARITY
First off, if you don't know, a White Tea Shot is an alcoholic drink that is very tasty and actually quite popular. You will see them served in bars and college parties and can be put together in a couple of different ways. But whichever way you decide to build your White Tea Shot they remain delicious and refreshing. They are shots, though, so they are a quick drink, one you would not be nursing.
THERE'S NO WHITE TEA IN A WHITE TEA SHOT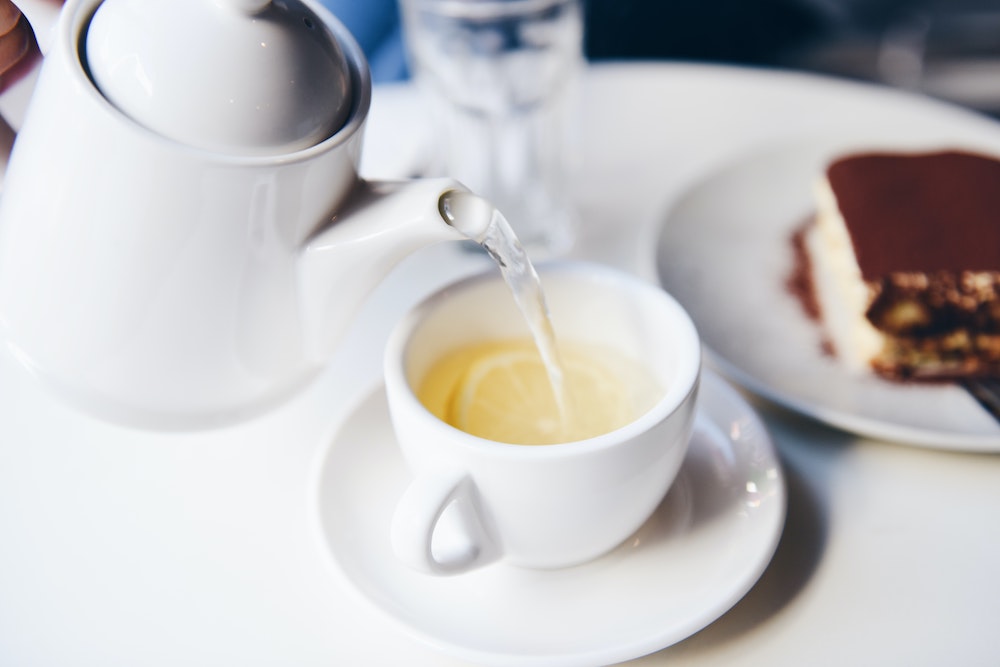 As we mentioned earlier, there isn't any white tea in this drink. The reason for the name is because of the white/clear color you see after the drink is mixed. So, if you were expecting a quick sip of tea, you may end up disappointed, until you actually take the shot. Then you may be asking for another.
If you like sweet and mellow, then a White Tea Shot will be perfect for your palate. The sweet taste, along with a hint of peach, comes from the peach schnapps that mix into the shot. Now, depending on which of the two easy recipes you use, you may also get a sour lemon-lime taste as well. Read on so you can learn about both White Tea Shot recipes.
YOU'LL NEED A COCKTAIL SHAKER, JIGGER, AND SHOT GLASSES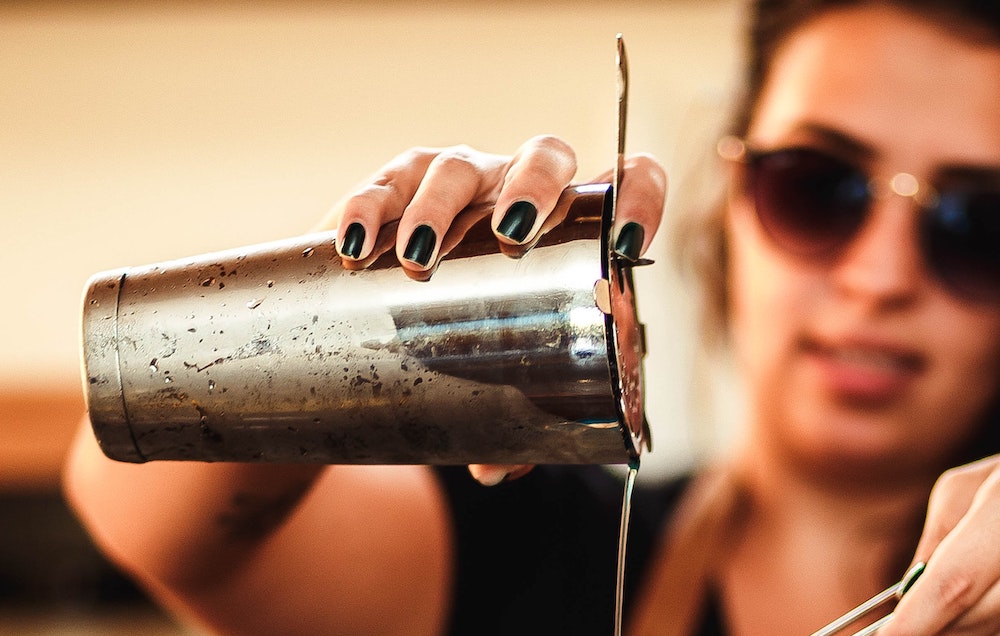 First, let's talk about what type of mixing tools you will need to get the party started. These shots are very simple to put together, so there will be no need for any fancy bartending equipment or bartending tools. The one thing that will make the mixing go smoothly would be the use of a cocktail shaker, preferably one with a strainer attached. It is by far the easiest way to pour yourself a shot.
Another thing you may want is a jigger to help measure the ingredients. The recipes we are going to pass along to you have the measurements listed in ounces and a good jigger will have the units of measure already on it. Of course, a jigger is not required or necessary, but it sure makes things easier.
Of course, it should go without saying, but you will need a shot glass or two for the final product. Now, if this is the beginning of a party mix, you may want to be prepared with more than just one or two shot glasses. If you need shot glasses, you can easily find the plastic type online or at your local liquor store.
Now that we are properly equipped, let's move on to the necessary ingredients and exact measurements.
WHITE TEA SHOTS INCLUDE VODKA, PEACH SCHNAPPS, SOUR MIX, AND MAYBE LIME SODA,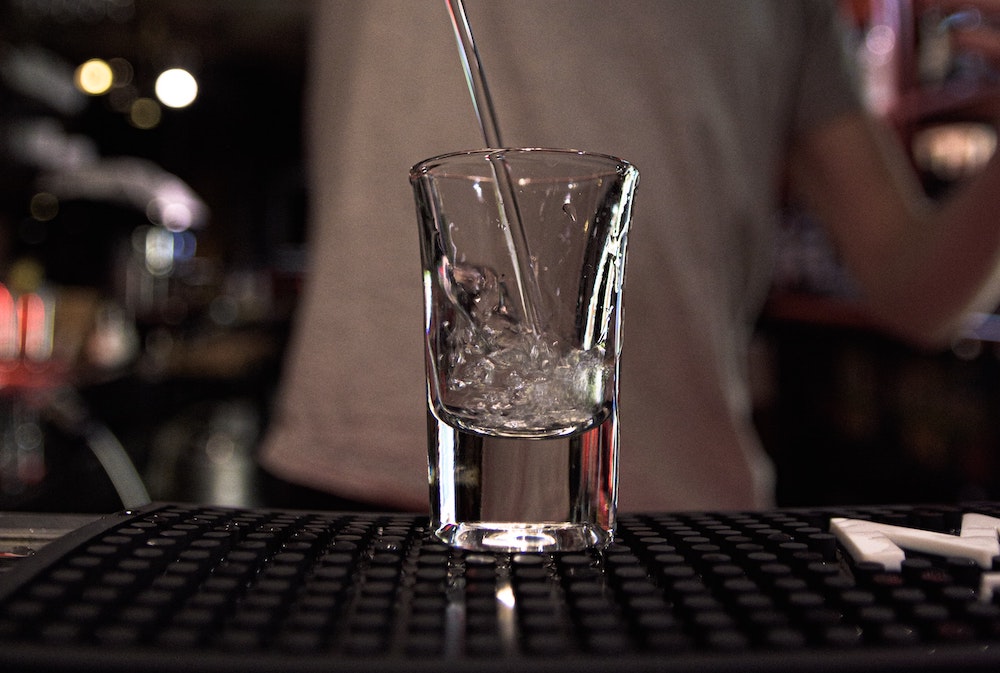 As we mentioned, there are two popular recipes for White Tea Shots. One has only three ingredients, while the other calls for four ingredients. Both are easy to make and can be done in short order. So, let's take a look at the first White Tea Shot recipe with three ingredients.
Grab your shaker so we can start adding ingredients. For this one, you will need vodka, peach schnapps, and sour mix. The following measurements will get you four White Tea Shots.
White Tea Shots with 3 Ingredients
1.5 oz Vodka
1.5 oz Peach Schnapps
1.5 oz Sour Mix
Add the Vodka, Peach Schnapps, and Sour Mix into the shaker. Add ice and give it a good shake for about ten seconds. Strain into shot glasses and you have a party ready to rock.
Now we will take a look at the White Tea Shots with four ingredients. As you will see, the recipe is just as easy.
White Tea Shots with 4 Ingredients
1.5 oz Vodka
1.5 oz Peach Schnapps
1.5 oz Sour Mix
Splash of Lemon-Lime Soda
Add the Vodka, Peach Schnapps, and Sour Mix into your shaker. Add ice and shake for a good ten seconds. Strain the mixture into a shot glass, filling it to ¾ full. Add your splash of Lemon-Lime Soda. It is time to get the party started.
You are always going to want to use the best brands of liquor when mixing these shots, but we also know that one's taste varies. So, use your favorite brand, regardless. We also know it is much easier to mix with a store-bought Sweet and Sour mix, but if you don't care for those, we are going to include a homemade Sweet and Sour mix recipe that may work for you.
Sweet and Sour Mix
There is nothing wrong with using Sweet and Sour mix from the store for your White Tea Shot. Sometimes, though, you want to look a bit more "professional" in the eyes of friends and family, don't you? So, let us help. This recipe will make about 1 ¼ cups of sweet and sour mix. Here is what you will need:
1 cup cold water
½ cup granulated sugar
¼ cup fresh lemon juice (around 2 lemons)
¼ cup fresh lime juice (around 4 limes)
Add water and sugar to a medium pot, simmering the mixture over medium heat. Make sure the sugar completely dissolves. You will then add both the fresh lemon and lime juice. Let it cool before using it as a mixture of your favorite drinks. If you have any leftover, it will last around a week in the refrigerator.
THESE ARE DIFFERENT THAN GREEN TEA SHOTS
If you did not know, let us fill you in. The White Tea Shot was created to counter the Green Tea Shot. Let us pass along the Green Tea Shot to you so you can see the difference between both drinks.
Green Tea Shot Ingredients
1 oz Jameson Irish Whiskey
1 oz Peach Schnapps
1 oz Sour Mix
Splash of Lemon-Lime Soda
Like the White Tea Shot, you will mix in a shaker. Add all ingredients and then add ice. Shake and pour.
As you can see, the Green Tea Shot carries a little more oomph to it with the inclusion of the Jameson Irish Whiskey. With that said, you will also get a less sweet taste to the shot than you will with the White Tea Shot. If you are a whiskey person, then the Green Tea Shot will work for you. If not, you may want to stick with the White Tea Shot.
As always, we are not here to promote over-indulgence, so please drink responsibly.
---