Sometimes we all need a little something to take the edge off. This is what has given rise to the next big little thing - mini cocktails.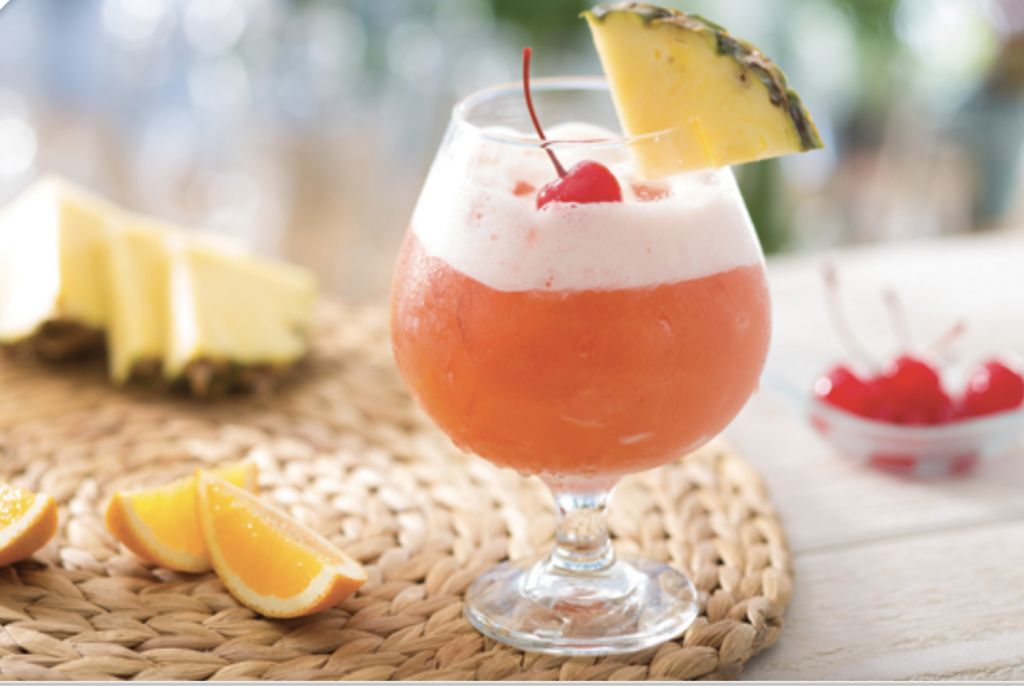 Cocktails are often thought of as an American creation. But they were actually inspired by British punches. These big pitchers of spirits blended with fruit juice and spices were consumed in punch houses in the 18th century. But the drink wasn't properly defined until 1806, when The Balance and Columbian Repository of New York, pinned the cocktail recipe down to a "stimulating liquor composed of any kind of sugar, water and bitters, vulgarly called a bittered sling." Centuries later, the drink has evolved into mini cocktails which are becoming more popular by the minute.
Now that pandemic shutdowns are over, mini cocktails have been featured more prominently on various menus. Consisting of just one or two-ounce servings of a drink, they are just the right size to take the edge off. The most common tiny beverage is the Snaquiri (essentially a smaller Daiquiri) which has been a long-time bartender favorite on menus around the country. At Crispy Gai in Portland, Maine, folks can order a Pineapple DTO – a mini pineapple and lime leaf Daiquiri. And in Las Vegas' Jammyland there's a version with Dragonfruit.
Meanwhile, the Jackrabbit Filly restaurant in Charleston offers a Snaquiri with Plantation white rum, lime, and Yuzu liqueur. The two-ounce mini cocktail is the perfect size to sip while you peruse the Chinese American menu. "It's just a fun little thing," Jackrabbit Filly lead bartender Amy Kallicragas told Food & Wine. She added that since shots are not for everybody, folks you can order a round of mini cocktails for the table which is just as fun. So it's not surprising that The Bartender's Handshake in Des Moines also serves a Snaquiri.
But mini cocktails go beyond the simple Daiquiri. At New York's Dante, folks can treat themselves to petite Bloody Marys or tiny Martinis at lunch. On the West Coast, San Diego's J & Tony's Discount Cured Meats and Negroni Warehouse offer smaller pours of Martinis, Negronis, and Slushies. And a new spot in San Francisco called For the Record boasts a list of "Cheekies" which director Janice Bailon says is an industry term for one-ounce drinks that only "fill your cheek." These drinks include the Bad Girl – a mix of Pierde Almas espadin mezcal and Brucato Chaparral.
Speaking about the mini cocktail trend, Bailon said the idea behind the drinks is something that is shared in the moment. "Cheekies are a way of giving people an option to have something that will feel like a cocktail but also just be a small fix," she explained. For bar enthusiasts, that tiny rush has a lot going for it since it's a way to have a drink without committing to a whole cocktail. As such, folks can try more things without getting into a danger zone.
Bailon also cites the global pandemic and the rise of at-home bartending for stoking people's interest in trying new things. "By having smaller portions, you can enjoy more and you can experience more," she added. "You might not know what Brucato Chaparral amaro is, but it's in our Bad Girl, and that might be a fun way to try something you've never tried before without the commitment." Due to their growing popularity and convenient size, documented by Food & Wine, it seems like mini cocktails will be around for a long time.
---