April Amazon First Reads titles include Out of the Ashes, Swan Light, Where They Lie, and When the Rain Ends.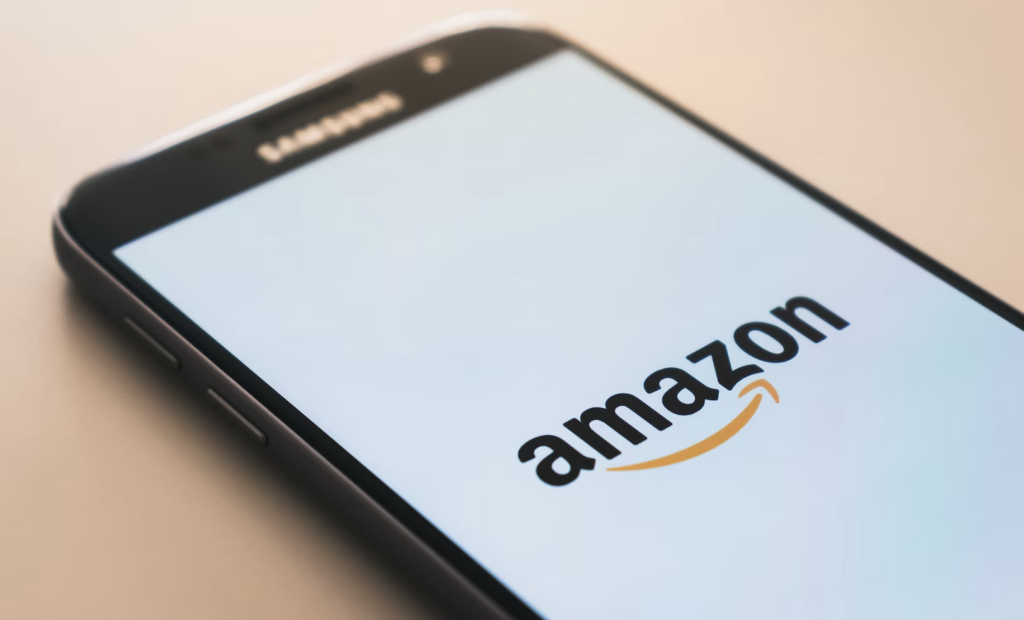 We are well into 2023 and it's another new month. That means we are getting our first look at the Amazon First Reads for April. There are Prime members' sales Amazon always advertises, as well as savings on shipping and their great next-day delivery service. But there are some other great benefits of being an Amazon Prime member and one that is geared toward book readers is Amazon First Reads.
Let's take a look at April's Amazon First Reads and what kind of titles are being offered.
APRIL AMAZON FIRST READS SELECTIONS
The books offered to Prime members in Amazon First Reads cover just about all genres. For example, if you are into Suspense novels, Amazon First Reads offers a specific selection. The same goes for Historical Fiction, Mystery, and Domestic Thrillers.
The following is the list of April selections that Prime members get for free. Prime members get to select one free book per month with First Reads.
Suspense
Out of the Ashes by Kara Thomas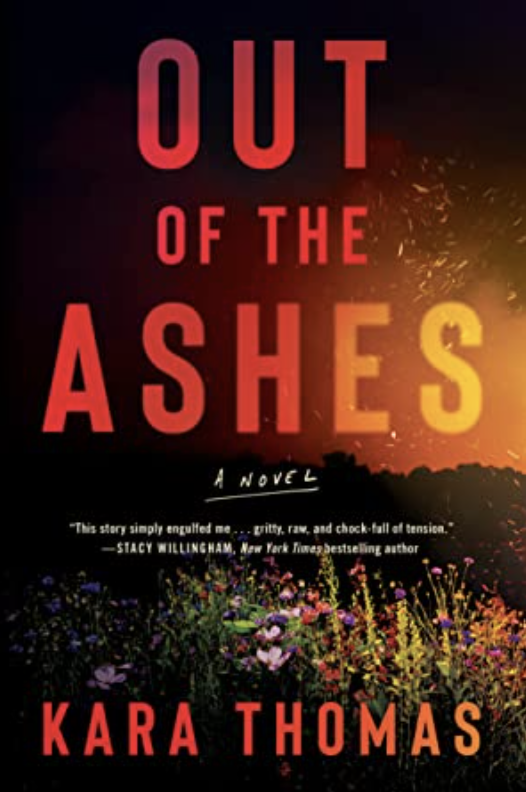 The first Amazon First Reads for April title is Out of the Ashes. In it, Samantha Newsome was only 13 years old when her family was murdered, and her farmhouse was set on fire. The cause of the fire and deaths was never discovered, and the case has remained cold. Now, 22 years later, Samantha has returned to her Carney, New York hometown finally ready to get some answers.
She knows the authorities had mishandled the evidence in the case, there were a bunch of false rumors that followed her family, and potential suspects led to dead ends. But now, investigator Travis Meacham has been given the cold case and what he has found out will shake up everything – a shocking admission from a prison inmate. Samantha's baby sister, the one who supposedly perished in the deadly fire, actually made it out of the house alive that night.
Historical Fiction
Swan Light by Phoebe Rowe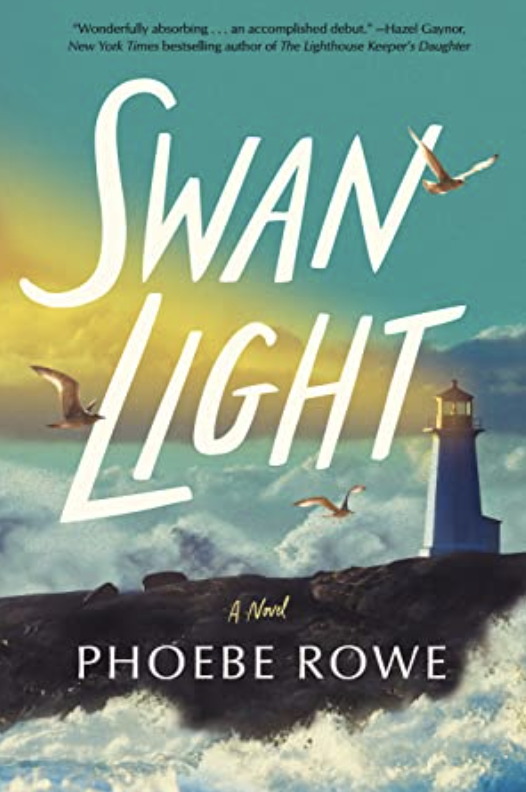 Swan Light is an Amazon First Reads for April story that is told about two people separated by a century. The first tells the story of Silvestre Swan, an 83-year-old man whose life has been dedicated to taking care of his Newfoundland lighthouse. For years he has been petitioning Cort Roland, the town's patriarch, to relocate the lighthouse as it sits on the edge of the cliffs. Then the storm hits.
One hundred years later finds archeologist Mari Adams is looking for funding to search and locate the SS Californian. Accepting the job of finding the remains of Swan Light, which is said to have fallen into the ocean a century ago, does just that. Mari gets more than she bargained for when she teams up with expert salvager Julian Henry and they run into a dangerous group of treasure hunters.
Domestic Thriller
Where They Lie by Joe Hart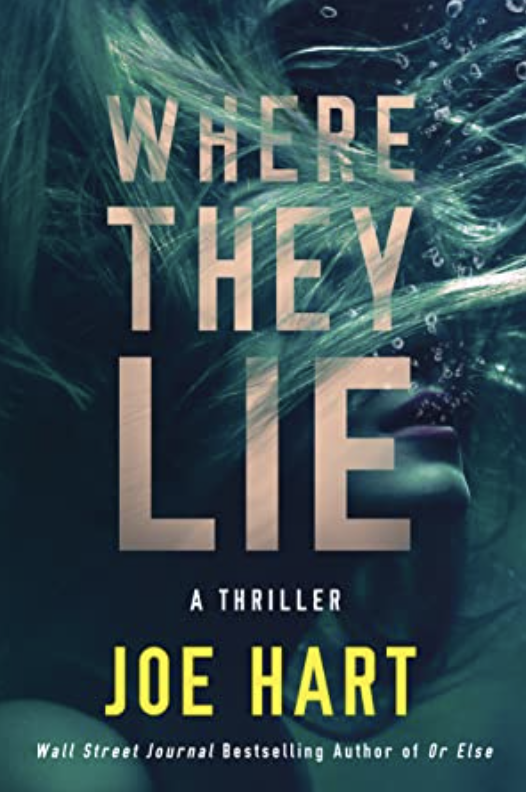 In this Amazon First Reads for April, not everything is as it appears to be for Kaylee Volk and her family. Kaylee is an influencer who loves to document her happy homestead with her husband and three foster children, Bethany, Mason, and Andrea. But when the family's private plane nosedives into the ocean with Kaylee the only survivor and shocking revelation: Andrea did it.
Nora McTavish is shocked and devastated at the news of the Volk's tragic accident. Nora is a child protective service agent who is very familiar with Andrea's problematic history. Given Nora's own childhood, she can't imagine how she missed very obvious signs. But as she delves deeper into the Volks, secrets are uncovered. Twisted secrets.
Women's Fiction
When the Rain Ends by Mary Ellen Taylor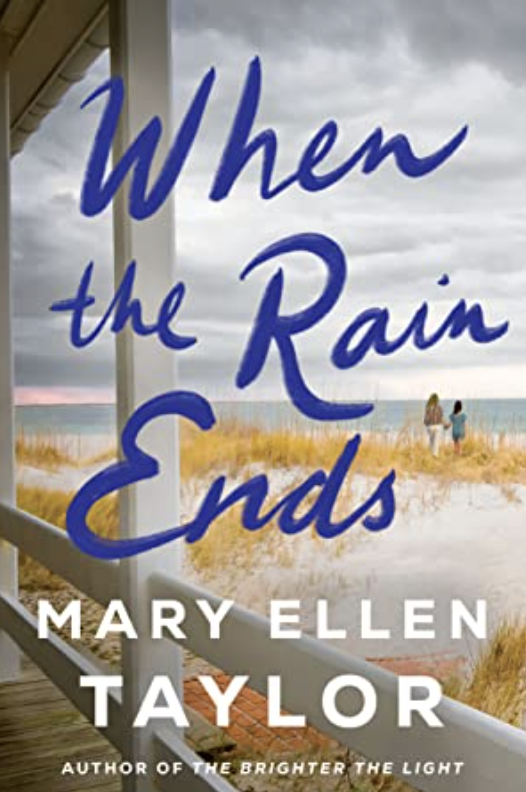 Life for Dani and her pre-teen daughter has just taken a drastic turn. Her ex-husband died a few months back and now Dani has found out that she is slowly losing her vision. Trying to give them something else to focus on, Dani sells her Outer Banks beachfront home only to buy an old Virginia farm.
The drastic change from the beach to an inland farm does not sit well with Dani's daughter and their relationship gets a bigger test when they take on turning a silo into an art studio. Will new friends and new love help mother and daughter reconnect?
Mystery
The Lost Victim by Jennifer Hunter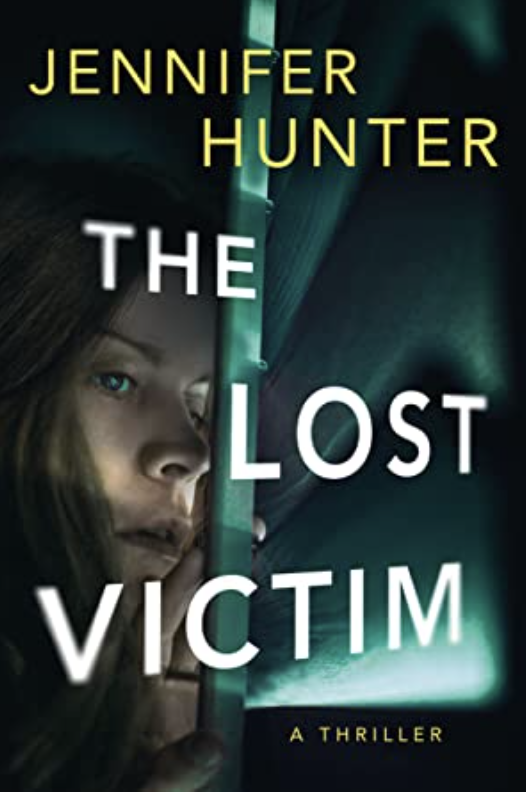 Ryan Strickland is an FBI consultant and psychologist who has spent years looking for answers after his sister disappeared. Although the case has since gone cold, Ryan has developed a skill over the years where he can get reluctant victims to talk. Ryan has found a witness who can identify a serial killer whose brutal crimes go back decades.
Olivia is the witness, and while she is talking, she isn't telling everything. As Ryan tries to get all the information he can from Olivia, he begins to see that getting closer to the serial killer may help him fill in the blanks about his missing sister. This Amazon First Reads for April will have you on the edge of your seat.
Literary Historical Fiction
Where Waters Meet by Zhang Ling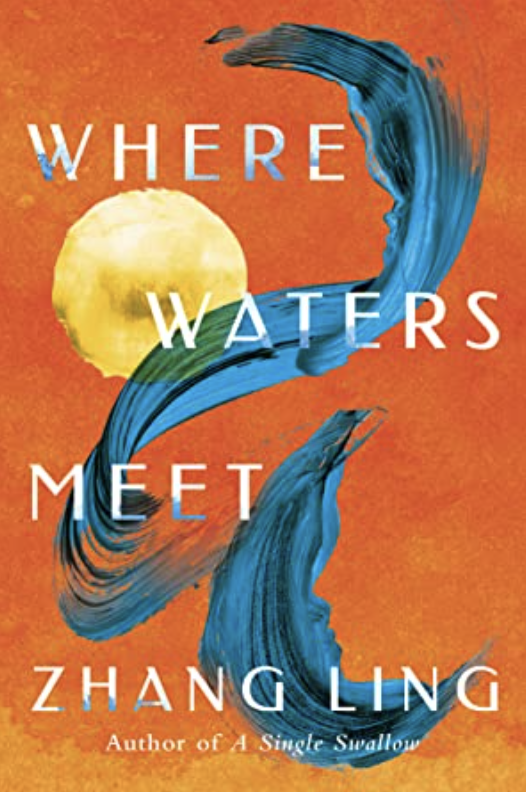 Throughout Phoenix Yuan-Whyller's entire life, there were very few moments when her mother, Rain, did not live with her. When Phoenix married, Rain lived with her daughter and new husband. So, when Rain passes away at 83, the loss is almost more than Phoenix can bear. This pain is at the center of this Amazon First Reads title for April.
As she struggles with the loss, Phoenix stumbles across a suitcase of her mother's. It is filled with memories including two old photographs and a bottle filled with crystallized powder. Questioning her auntie Mei about the contents, her aunt tells her she can only explain if they meet up. And here is where Phoenix's journey begins.
Police Procedural
Something Bad Wrong by Eryk Pruitt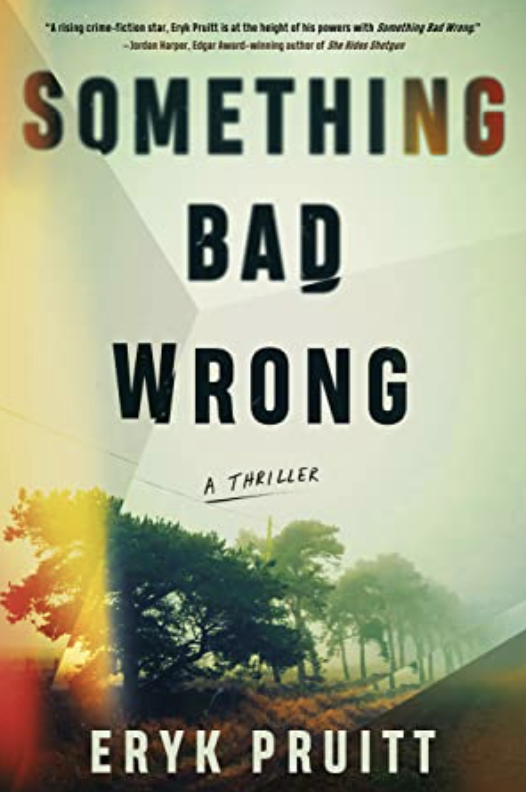 Jess Keeler is a true-crime podcaster who has returned to her hometown of Deeton, North Carolina with the idea of picking up where her detective grandfather, Sheriff Deputy Big Jim Ballard, left off in trying to track down a killer. It was a case of two murdered teens that came crashing down for him in 1972 and had him questioning himself, unsure of what was true and what wasn't.
Jess rolls headlong into her own investigation, thinking she can use her grandfather's scattered notes and finally put the cold case to rest. Disgraced reporter Dan Decker joins the investigation and together they begin to uncover some horrific truths that may uncover a family secret that could help find the killer.
Contemporary Fiction
Worlds Apart by Jane Crittenden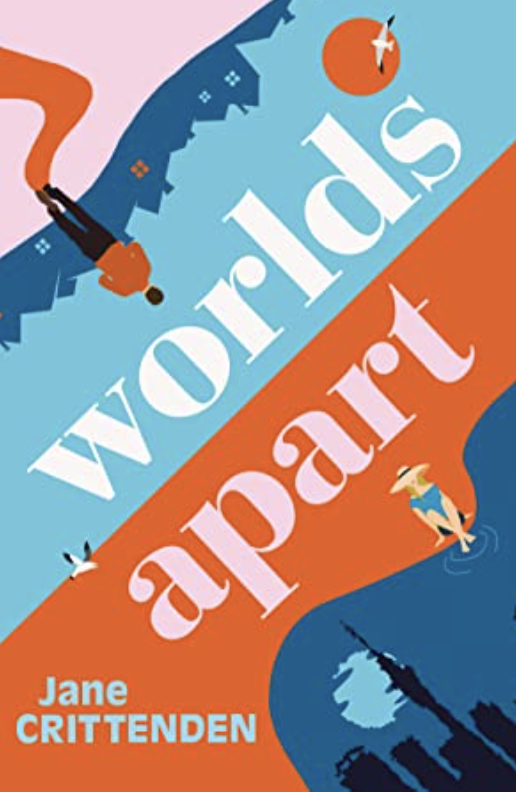 Amy was a teenager living in England 18 years ago when she ended up pregnant. Shortly after, Amy moves to New Zealand with her parents, heartbroken. One day, the young man who broke her heart walks into Amy's beachside café, throwing her life a huge curve.
Amy has created a nice life for her and her daughter and doesn't have time for Chris, since he chose to ignore both Amy and their daughter. But as Chris makes more of an appearance, Amy begins to wonder about her past and what happened 18 years ago.
AMAZON FIRST READS GIVES MEMBERS EARLY ACCESS TO EBOOKS
Remember, these eBooks are offered for free for Prime members. Also, keep an eye out for new and additional Amazon First Reads, as Amazon loves to offer random specials. The titles you see now will change in April.
Amazon has offered First Reads for some time now. The first iteration of it was called Amazon Kindle First Reads. So, what exactly is Amazon First Reads, and what are the benefits (there better be some with Amazon Prime's rising membership price) of having it?
Amazon First Reads is a reading program offered by Amazon Prime. What it does is give readers the opportunity to get early access to upcoming books from Amazon Publishing. It also allows the opportunity to purchase books for a very low price, and sometimes even for free.
The books offered for Amazon First Reads are only eBooks, so physical copies such as hardcovers or paperbacks are not part of this benefit. They will only be able to be read via a tablet or Kindle. They are also books that come directly from Amazon Publishing, so anything outside of Amazon Publishing will not be available.
Members are allowed to choose one book per month as their freebie with this benefit. But as we mentioned, more books can be purchased at a discounted price if you are an Amazon Prime member. The key, as many know, is to visit Amazon frequently, as sales change without notice and great stories may be found for cheap.
AMAZON FIRST READS IS EASY TO USE
Amazon makes finding books on Amazon First Reads a snap. Each month they will offer a number of books for readers to read for free. The books offered won't be released to the public for another month, hence the name, Amazon First Reads.
Simply follow the links provided above to the book that has caught your eye and download the free Kindle edition. It is that simple.
Just know, though, Amazon First Reads, unless running a special, only allows for one free book per month. For the month of April, it does not appear that Amazon is running any First Read specials.
IT IS AVAILABLE WITHOUT BEING AN AMAZON PRIME MEMBER
You may be wondering if Amazon First Reads is a Prime Member-only situation. Well, the good news is that you do not have to have an Amazon Prime membership to take advantage of Amazon First Reads. Of course, there is a nominal monthly fee for those who aren't members.
For $1.99 a month, voracious readers can have Amazon First Reads and read to their heart's content. This means not only will readers have access to the monthly freebies, but they will also be able to get the other special deals Amazon First Reads will offer. What a way to save.
---