February Amazon First Reads titles include Mothered, Good For You, The Maid's Diary, and The Running Girls.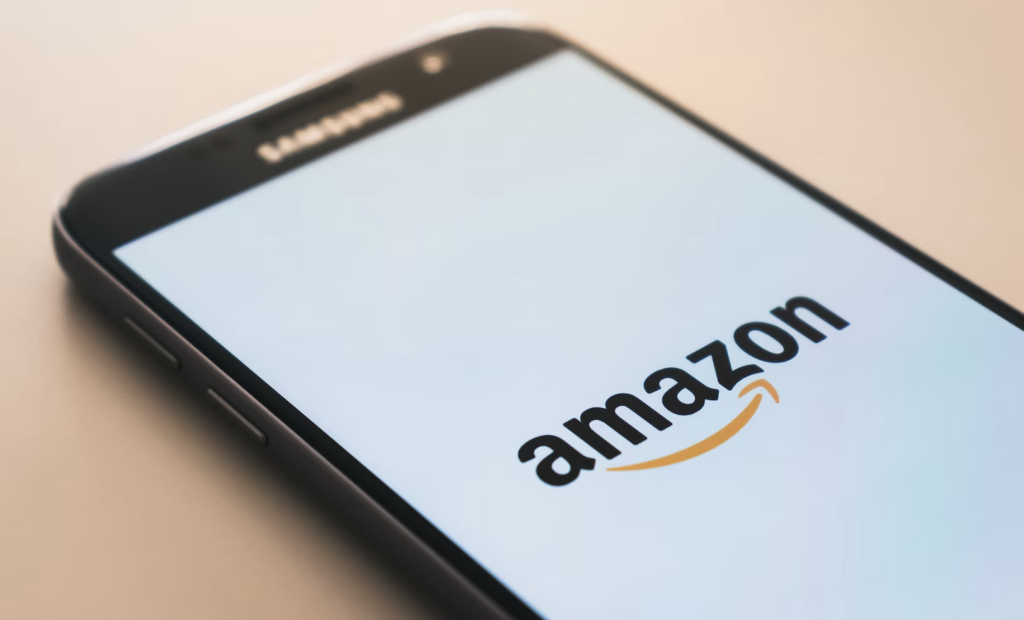 It's that time when the month turns over and we get our first look at Amazon's First Reads. There are Prime members' sales Amazon always advertises, as well as savings on shipping and their great next-day delivery service. But there are some other great benefits of being an Amazon Prime member and one that is geared toward book readers is Amazon First Reads.
FEBRUARY'S AMAZON FIRST READS SELECTIONS
The books offered to Prime members in Amazon First Reads cover just about all genres. For example, if you like Psychological Thrillers, Amazon First Reads offers a Psychological Thriller selection. The same goes for Historical, Crime, and Science Fiction.
The following is the list of February selections that Prime members get for free. Prime members get to select one free book per month with First Reads.
Psychological Thriller
Mothered by Zoje Stage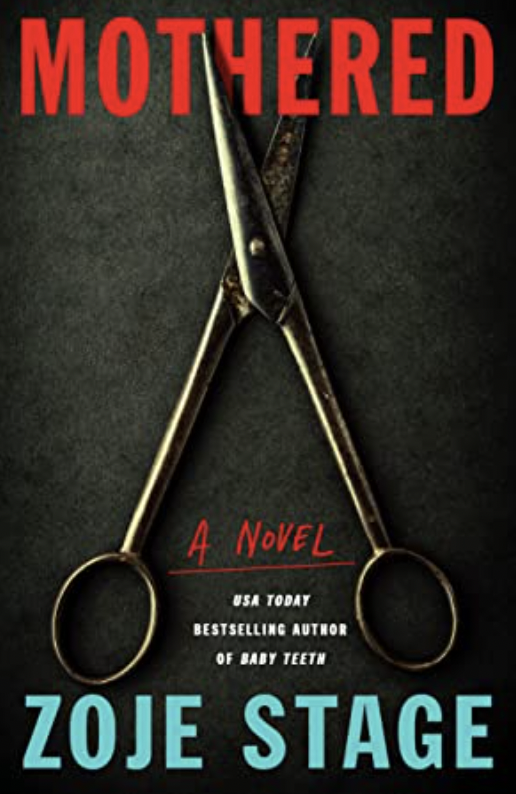 The COVID pandemic created many a strange bedfellow and for Grace, this one is her newly widowed mother, Jackie. It seems that the two of them, mother and daughter, have never had what one would call a great relationship and although Grace is in need of major help with her mortgage since losing her job, the thought of being under one roof together again still makes Grace uneasy.
As one would suspect, things go from bad to worse. Grace begins having nightmares about her dead twin sister, who was disabled and died young. Then mom discovers Grace's "hobby" of catfishing people, a hobby that Jackie finds reprehensible. As the past meets the present, there is one constant – Mom.
Women's Fiction
Good for You by Camille Pagán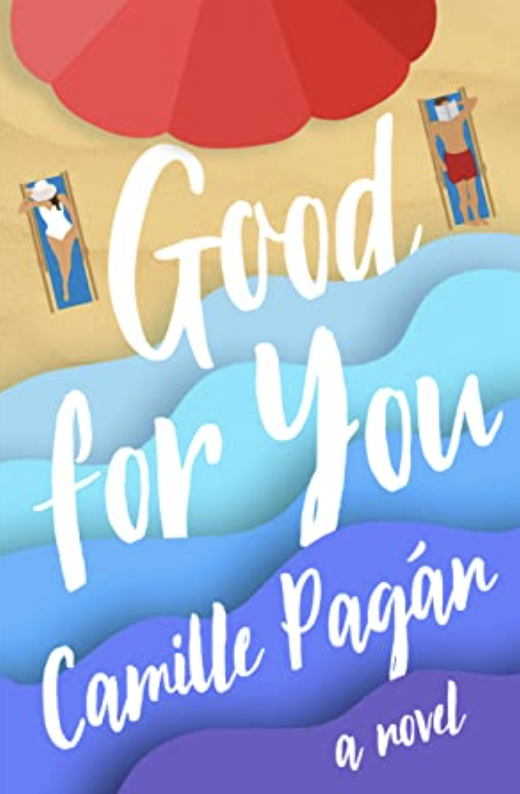 Aly Johnson has worked long and hard to finally get the thing she has wanted most – becoming the editor-in-chief of her magazine, All Good. But with success, there comes a price. Barely six months into her new position, Aly overhears a couple of co-workers taking her to task. Aly's response? A testy, very public, and career-threatening meltdown. The only way to make it right is for Aly to agree to a monthlong and unpaid leave.
To bide her time and regroup, Aly takes to the Lake Michigan beach house left to her by her brother Luke after he passed away. But upon her arrival, she finds Wyatt, Luke's best friend who epitomizes the word "slacker." While Aly wants to ready the beach house for sale, Wyatt's unmotivated stance to agree with the sale has Aly wondering if there is more to Wyatt than meets the eye.
Psychological Suspense
The Maid's Diary by Loreth Ann White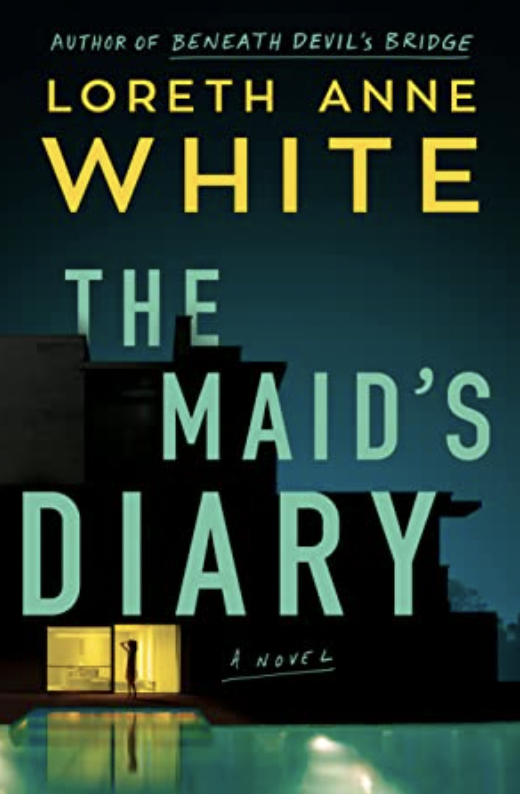 One's "harmless hobby" is another's secret to kill for. This is where Kit Darling finds herself, a maid to many a wealthy client. This time, though, Kit's snooping issues have led her to see something that can't be unseen. She is now in possession of a secret so terrible that it could easily destroy her new wealthy clients' lives, along with their expectant child. Would they kill to keep their secret?
Mallory Van Last is the homicide cop called to the Glass House, a luxury waterfront home. She arrives to an extremely violent and bloody attack, one so bad there is no way a person could survive. The problem is that there is no body and the owners of the Glass House are nowhere to be found.
On top of that, the maid is missing and the only witness to a potential crime is an elderly neighbor who heard screaming late the night before and this witness was the last person to see Kit Darling alive.
Historical Fiction
Wild, Beautiful and Free: A Novel by Sophfronia Scott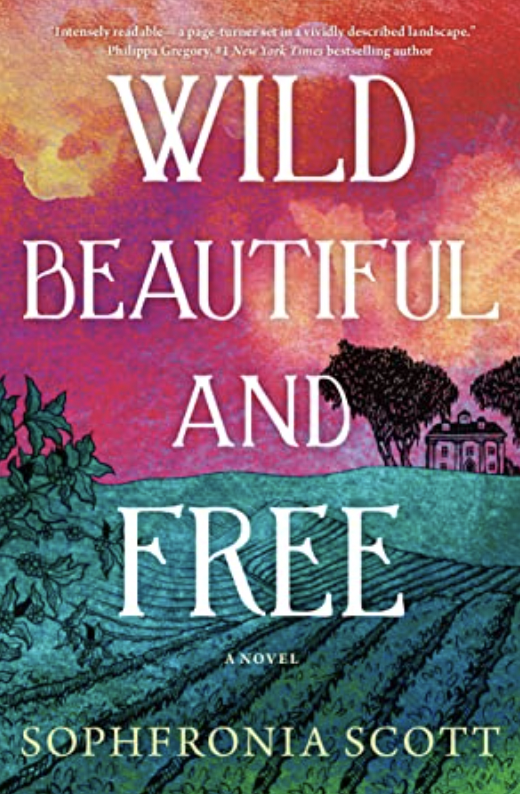 Jeannette Bébinn was born the daughter of an enslaved woman and a Louisiana plantation owner. She was raised with her half-white sister, that is until her plantation owner father died. When Jeannette is refused her inheritance by the plantation owner's vindictive wife, Jeannette then finds herself sold into slavery.
Jeannette is a fighter. She escapes her enslavement, finding herself on the road, passing through places such as Mississippi, Philadelphia, New York, and finally Ohio, searching for a place she can truly call her home.
When she meets Christian Robichaud Colchester, a white owner of the Fortitude Mansion, she may have found it. There, Jeannette becomes a teacher to escaped slaves. While it appears Jeannette and Christian have a connection, Jeanette continues to wonder – can she really call this place her home?
Crime Fiction
The Running Girls by Matt Brolly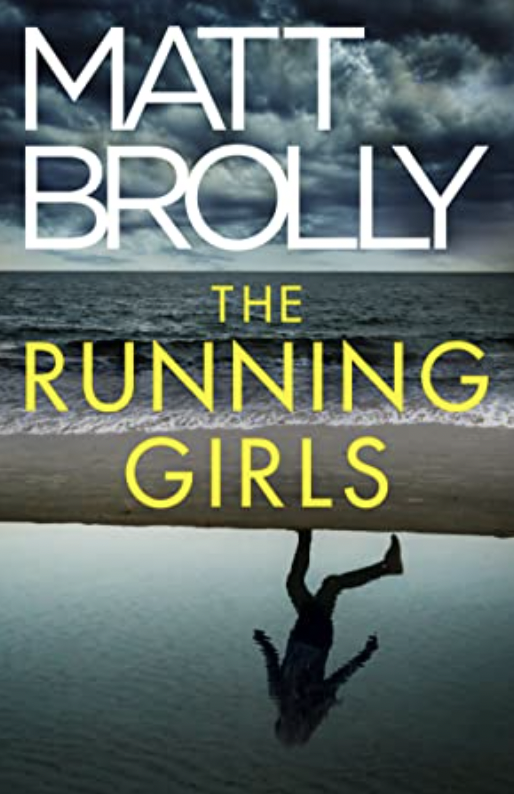 Twenty years ago in Galveston, Texas, Annie Randall took her dog out for a walk. The dog returned, but Annie never did. When her body was finally discovered, it was found with Annie posed like a runner. There was ever only one suspect, Annie's husband, Frank.
Years later, Frank has done his time and has returned to Galveston to locals who won't let him forget, especially now that upon his return comes another "running girl" murder.
How could Detective Laurie Campbell not remember Annie's murder? She is, after all, married to the Randalls' son. Taking the lead on the new "running girl" murder, Laurie is beginning to have doubts about the suspicion being pointed in the direction of Frank.
To Laurie, things just aren't adding up. Was Frank innocent all along? If so, who actually committed the crimes, old and new?
Speculative Fiction
Hospital by Han Song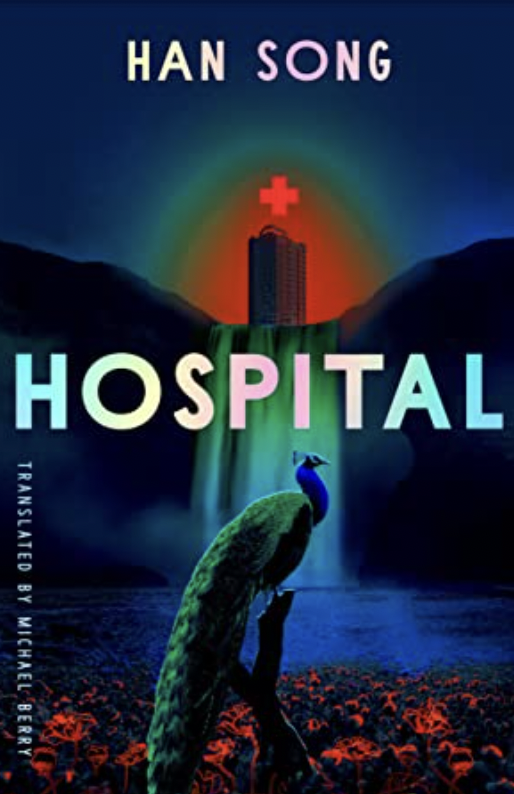 It should have been easy for Yang Wei when he traveled to C City for another business trip. A nice break from the daily business rituals in a nice hotel, something Wei looked forward to. Sometimes, though, things aren't that simple.
Shortly after Wei takes a gulp from the complimentary bottle of mineral water, he begins to experience massive stomach pains, eventually giving in and passing out. Three days later, when he finally wakes, the pain only intensifies, and the hotel forces him to the hospital.
Once there, Wei receives no diagnosis and with that, no discharge date. What he does get for all his pain is more pain as Wei finds himself caught in all the red tape that is the hospital system. Confused, yet continuing to search for answers, Wei attempts to unravel the secrets the hospital is keeping from its patients and what exactly caused his own issues in the first place.
Suspense
Lovely Girls by Margot Hunt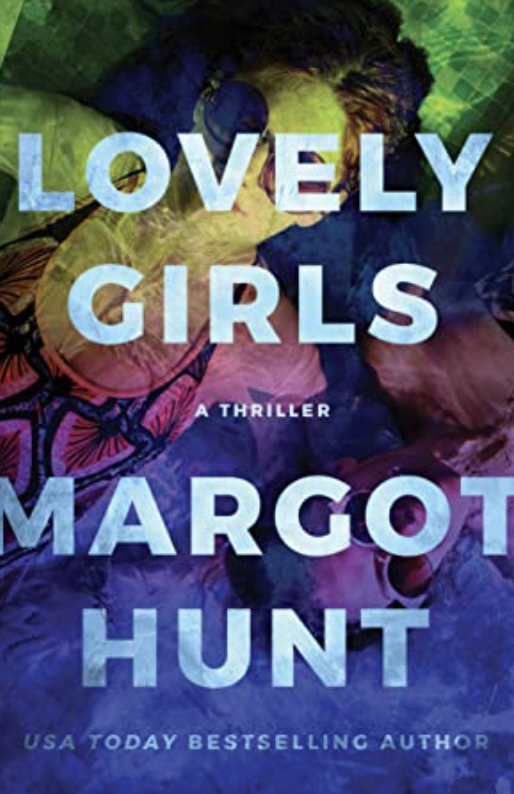 Nothing calls more for a fresh start than a sudden death of a spouse and this is where Kate Turner finds herself. Kate and her teenage daughter Alex turn to the beachside town of Shoreham, Florida for a new life.
Once there, Kate makes fast friends with a trio of moms, but Alex has a much more difficult time fitting in with their daughters. In fact, Alex takes to her video diary to document the bullying she is experiencing from these girls.
What appeared to be a fresh start turns chilling as Kate starts to get warnings about the trio of women she has been getting cuddly with. Then Kate starts getting weird, menacing vibes from these three ladies. Did she make a big mistake coming to Shoreham? She and her daughter are going to find out, even if it kills them.
New Adult Romance
The Karma Map by Nisha Sharma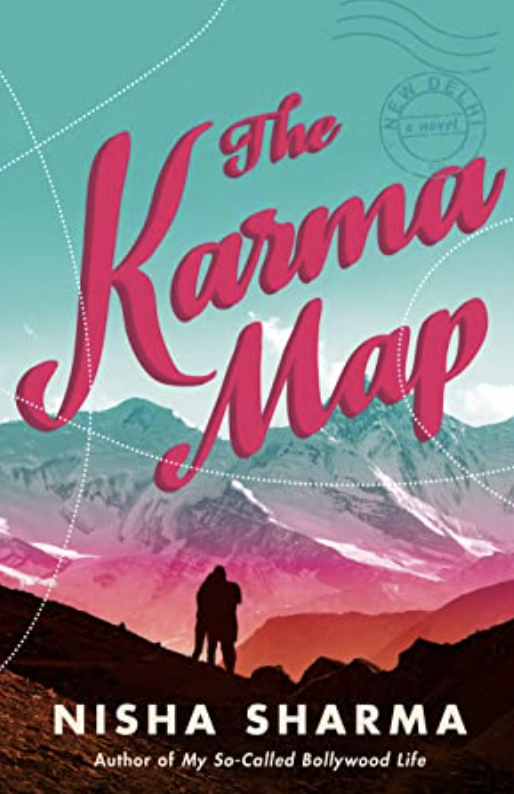 Tara Bajaj was born and raised in the United States. She is the owner of beautiful clothes, has a sterling reputation, a very nice social media presence, and owns a spot on the Rutgers High Bollywood dance team. Life couldn't be better.
But something happens to destroy her image and Tara finds herself shut out by her best friends. Needing a new beginning, Tara accepts a position to become a guide for a youth group's temple tour through North India.
Aspiring photojournalist Silas D'Souza-Gupta is on his own quest as he begins to retrace his two mothers' paths when they met and fell in love. The last thing he ever thought he'd find on his journey was a girl who had a history of her own.
Together, Silas and his new friend Tara begin a trip of self-discovery throughout North India where they discover what it means to be Indian, how karma plays into their lives, and just how powerful and healing love can be.
AMAZON FIRST READS GIVES MEMBERS EARLY ACCESS TO EBOOKS
Remember, these eBooks are offered for free for Prime members. Also, keep an eye out for new and additional Amazon First Reads, as Amazon loves to offer random specials. The titles you see now will change in March.
Amazon has offered First Reads for some time now. The first iteration of it was called Amazon Kindle First Reads. So, what exactly is Amazon First Reads, and what are the benefits (there better be some with Amazon Prime's rising membership price) of having it?
Amazon First Reads is a reading program offered by Amazon Prime. What it does is give readers the opportunity to get early access to upcoming books from Amazon Publishing. It also allows the opportunity to purchase books for a very low price, and sometimes even for free.
The books offered for Amazon First Reads are only eBooks, so physical copies such as hardcovers or paperbacks are not part of this benefit. They will only be able to be read via a tablet or Kindle. They are also books that come directly from Amazon Publishing, so anything outside of Amazon Publishing will not be available.
Members are allowed to choose one book per month as their freebie with this benefit. But as we mentioned, more books can be purchased at a discounted price if you are an Amazon Prime member. The key, as many know, is to visit Amazon frequently, as sales change without notice and great stories may be found for cheap.
AMAZON FIRST READS IS EASY TO USE
Amazon makes finding books on Amazon First Reads a snap. Each month they will offer a number of books for readers to read for free. The books offered are ones that won't be released to the public for another month, hence the name, Amazon First Reads.
Simply follow the links provided above to the book that has caught your eye and download the free Kindle edition. It is that simple.
Just know, though, Amazon First Reads, unless running a special, only allows for one free book per month. February's special is: choose any February First Reads book and you will get a free credit to use towards a select Kindle book.
IT IS AVAILABLE WITHOUT BEING AN AMAZON PRIME MEMBER
You may be wondering if Amazon First Reads is a Prime Member-only situation. Well, the good news is that you do not have to have an Amazon Prime membership to take advantage of Amazon First Reads. Of course, there is a nominal monthly fee for those who aren't members.
For $1.99 a month, voracious readers can have Amazon First Reads and read to their heart's content. This means not only will readers have access to the monthly freebies, but they will also be able to get the other special deals Amazon First Reads will offer. What a way to save.
---