Before entering a marriage contract, consider discussing children, finances, conflict resolution, religion, and goals.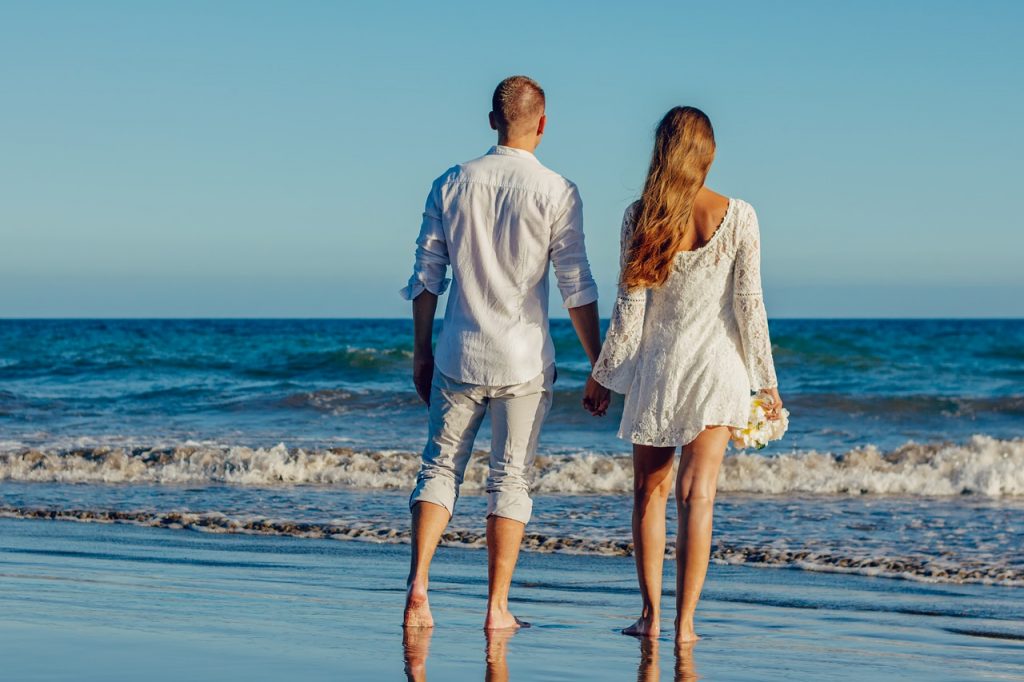 Marriage is something that many individuals aspire to achieve. Other individuals seek long-term relationships without all the legality involved. Either way, there are a few key topics that couples should discuss before entering into a committed relationship.
When considering marriage or a serious, committed relationship, a person needs to be mature enough to understand that the relationship will be a continual effort and that conversations must be revisited. As individuals grow and evolve within a relationship— opinions, and feelings regarding certain matters may change. It is vital to keep communications open and practice respectful communication methods.
Here are five important topics to discuss before entering a marriage contract.
Children
This is a big topic to discuss prior to marriage, and it is a topic that has many branches. It is necessary to establish first and foremost if either individual even wants kids. From there, many other things can be discussed, such as parenting style, responsibility, childcare, and more.
A lot of the time, women carry much of the childcare responsibility, but this doesn't have to be the case. Is each potential marriage partner willing to be an active participant in raising a child, and will they be supportive? It is also vital to discuss how each person was raised as childhood trauma shows up in various forms, directly impacting a person and how they will be as a parent.
Finances
Creating an open dialog surrounding finances before entering a marriage can set couples up for success. Discussing debts, spending habits, creating a budget, and how bills will be split is just the tip of the iceberg when it comes to finances. Will you have a joint account, and how will you prepare for emergencies?
In traditional marriage roles, the man is the provider, but this may be different in modern times. Discussion surrounding financial preparation is essential for couples having children not only because of the cost involved with raising children but due to the fact that someone will have to watch the child. Is one individual willing to put a pause on their career to stay home with the child, how will that income be supplemented, or will full-time childcare be necessary?
Conflict Resolution
Discussing conflict resolution is important because, let's face it, all couples fight. Knowing how to resolve conflict in a healthy and productive way is vital to a healthy and lasting marriage. When inevitable conflict arises, having healthy conflict resolution practices in place will ensure that both parties are respected, feelings are considered, and a solution is reached.
This conversation can begin with talking about how one's parental figures handled conflict. This is a critical discussion to have because each person may have a different view on what exactly conflict resolution is. Each individual considering marriage will also have different needs when it comes to speaking, listening, and some may even require a cool-off period or just time to process.
Religion
Religion has a significant impact on how people live their lives. It can impact how a person dresses, their diet, their traditions, and more. For couples considering marriage, it can affect how a pair will raise their children if they decide to have them.
Religious belief also directly reflects a person's morals and values. Knowing where a person stands on religious matters before marriage will allow couples to determine if long-term relationships are sustainable. For partners with a difference in religion, it is extra important to discuss this matter because respect and acceptance are vital.
Goals
Discussing individual goals and goals as a couple for those considering marriage can reveal a lot. When joining another person in marriage, it is still essential that each person remains an individual. Knowing whether or not each individual respects and supports the other personal goals is necessary for any lasting relationship. 
Additionally, having and establishing goals as a couple ensures that you are on the same page and working towards the same thing. Goals, dreams, and aspirations can be revisited often and may change over time. Consider discussing the short-term, long-term, and life-long goals.
Bonus Discussion
An additional topic of discussion for couples considering marriage is traditions and holidays. What traditions will your family have? How will you spend your time during the holidays? Furthermore, consider discussing topics like circumcision, home birth or birth location, vaccines, where you plan to live, internal healing, and therapy.
When considering marriage, it is important to establish healthy communication early on. Keep communication open and be an advocate for yourself at all times. Do not ignore any red flags or ignore any topics that are important to you.
---